I was traveling on a busy road in a commercial/industrial area recently when I spotted this Turkey Vulture perched on a light pole...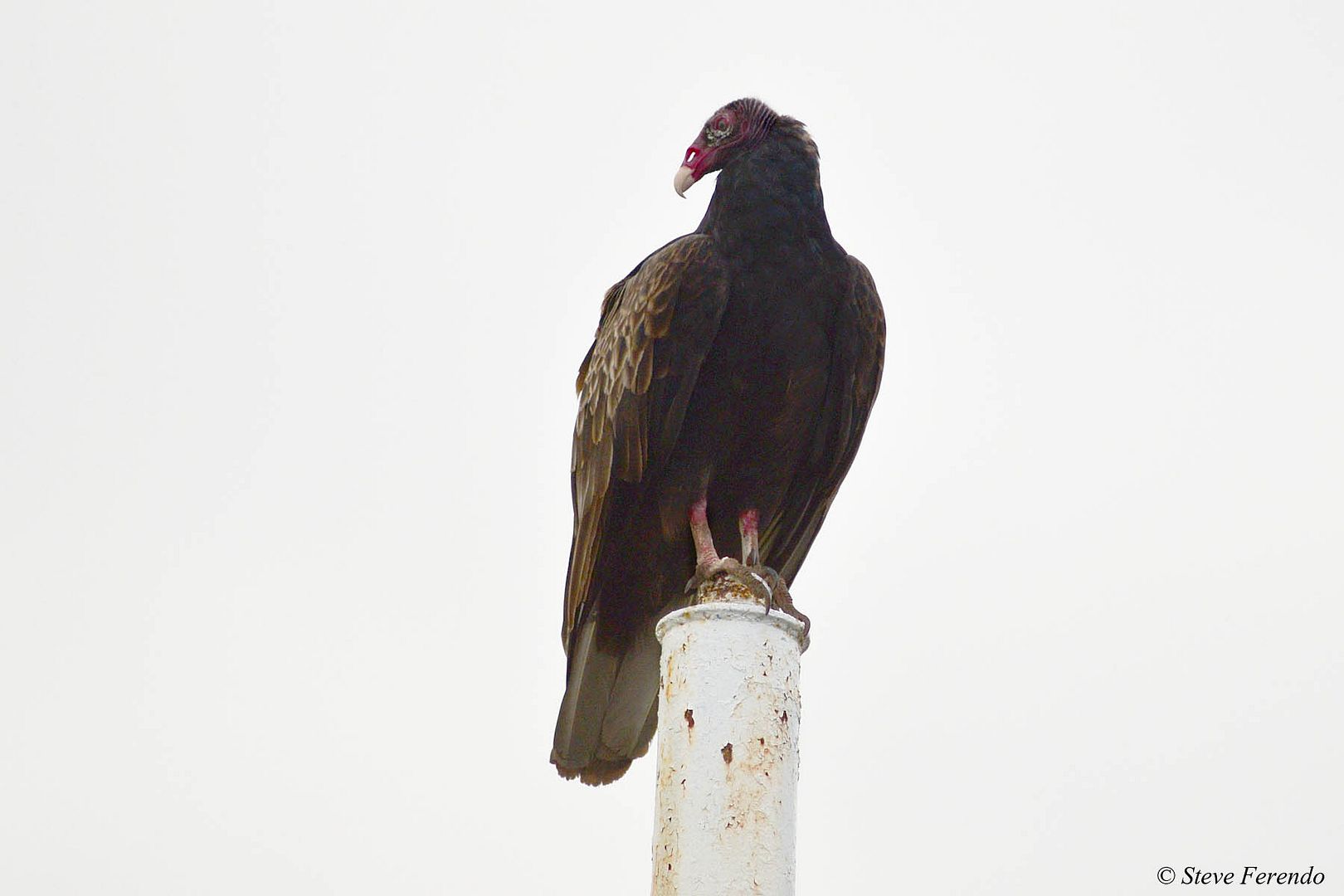 Curious about why it was in a busy area with a lot of human activity, I pulled into a nearby parking lot to watch. He quickly took wing and landed near a road-killed carcass on the side of the road...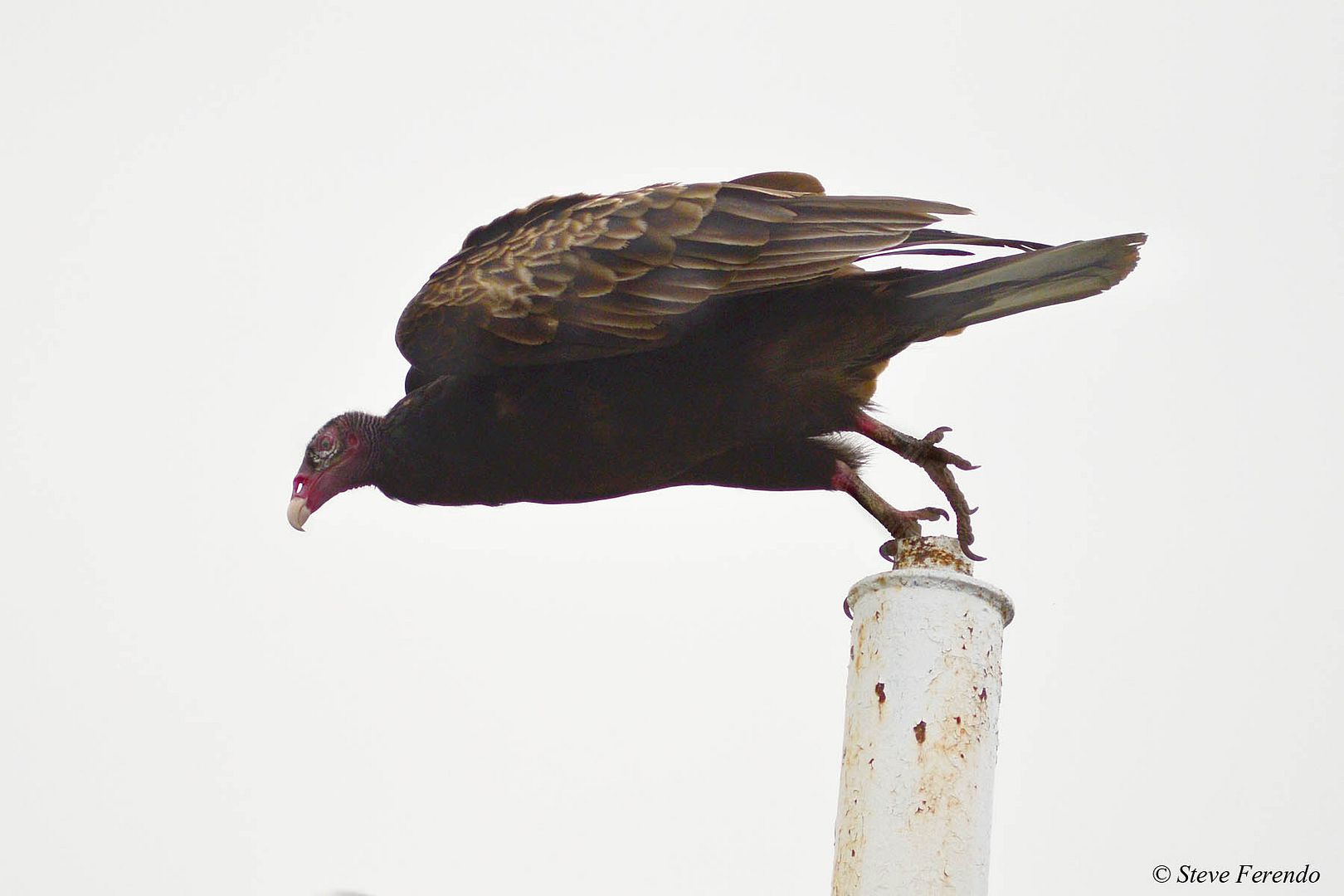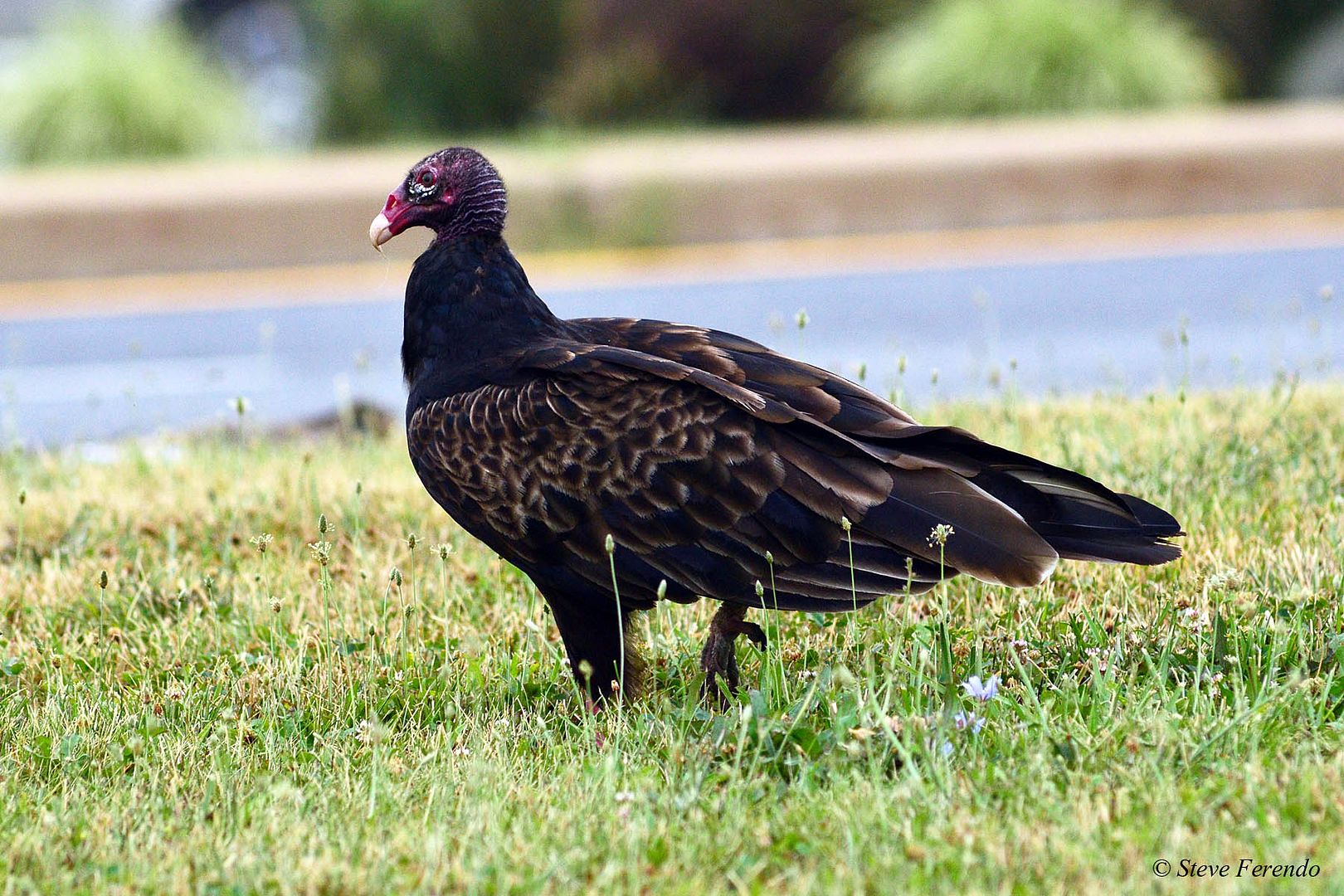 He cautiously approached his intended meal but the cars and trucks whizzing by intimidated him and prevented his feast...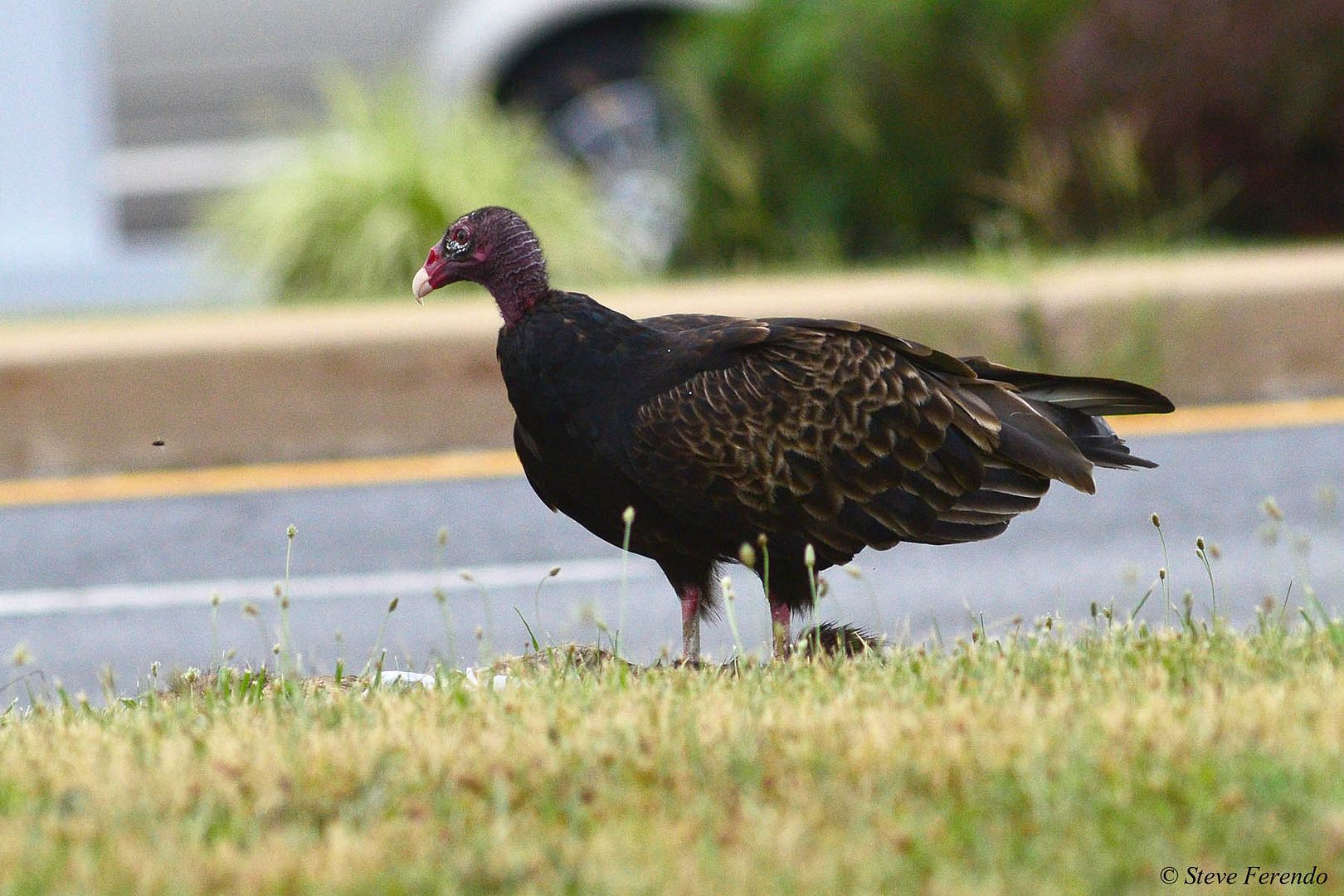 He did manage to eat a few bites...
Until the traffic caused him to abandon his meal...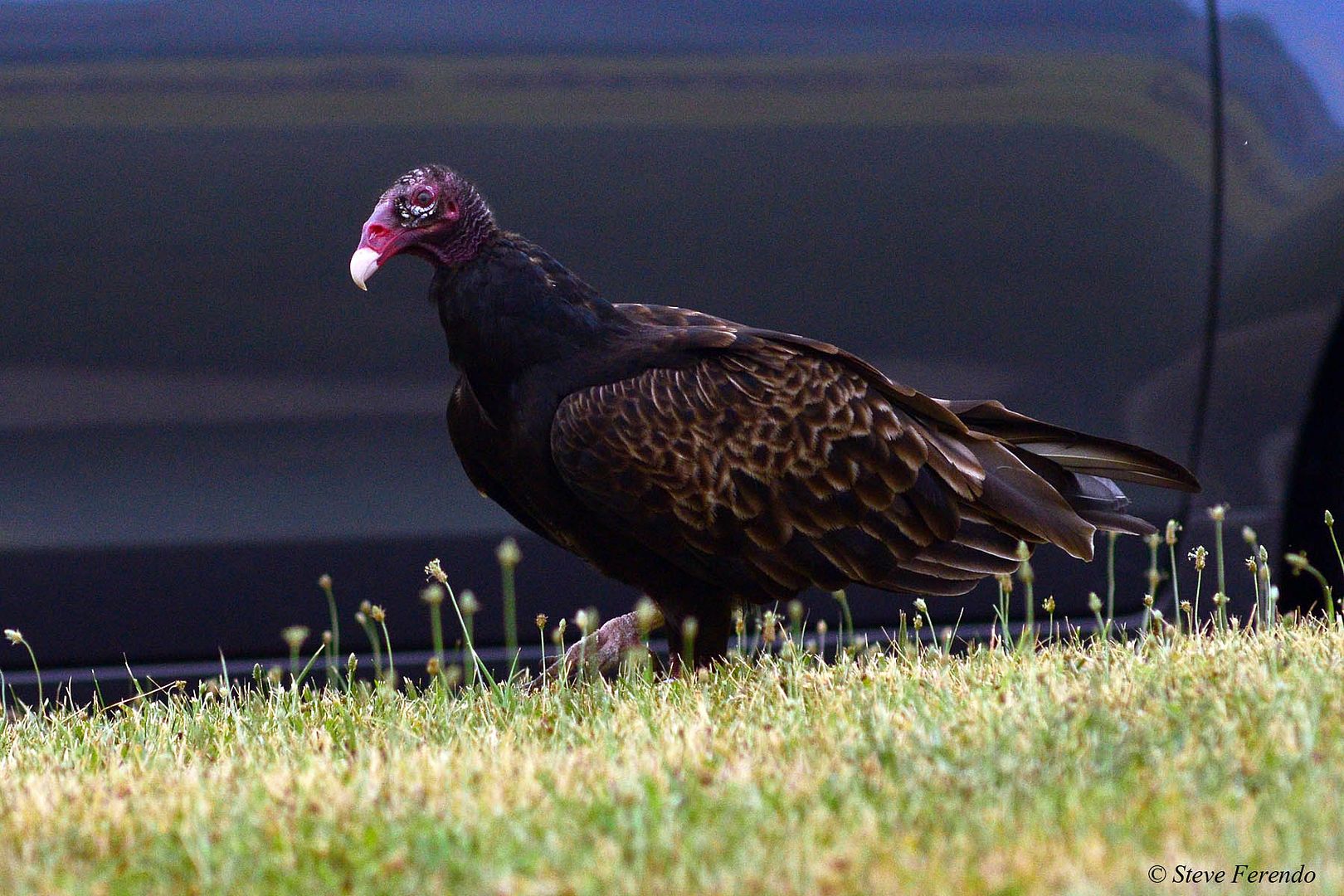 With a few short hops he was airborne. I don't know if he returned later to try again or not...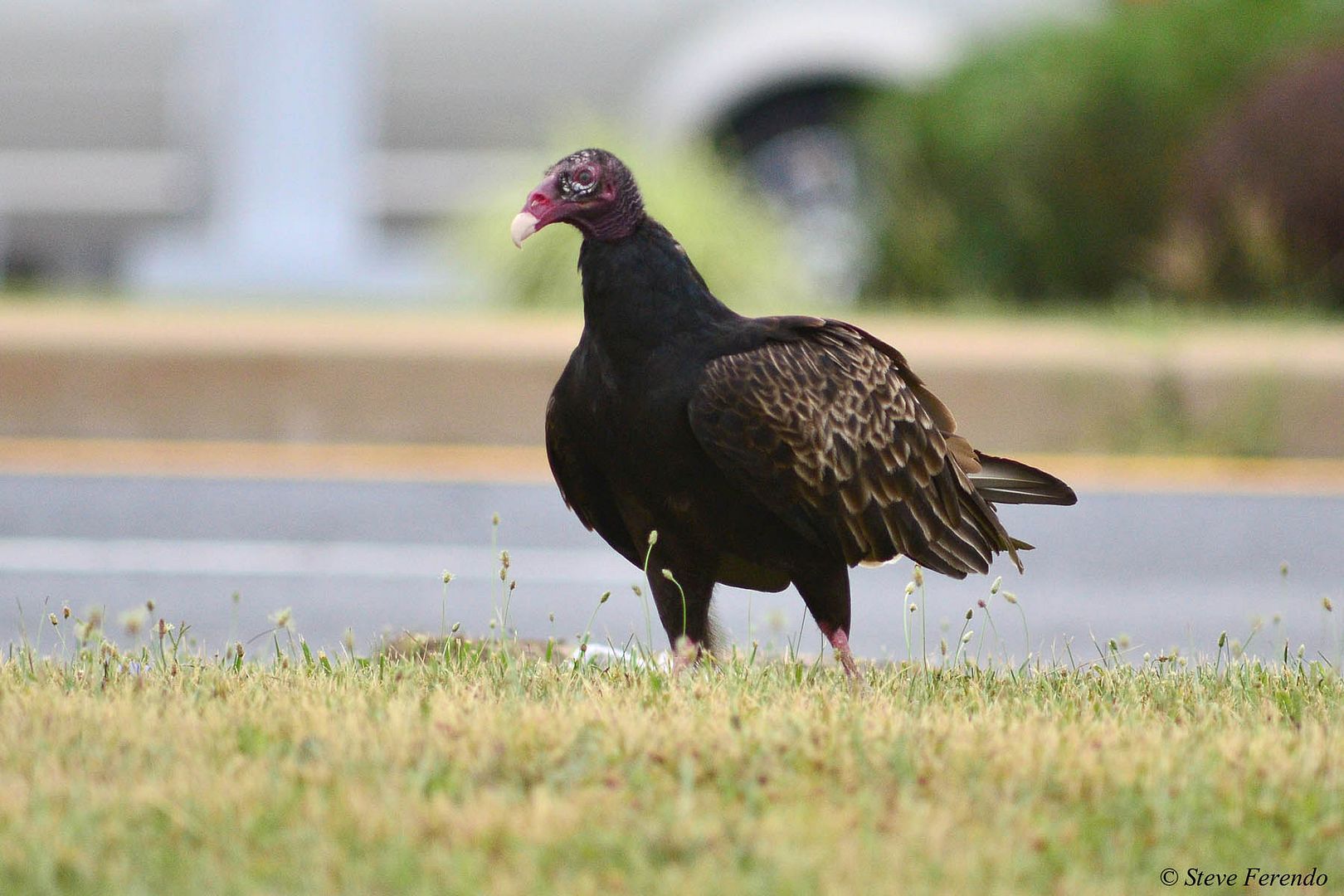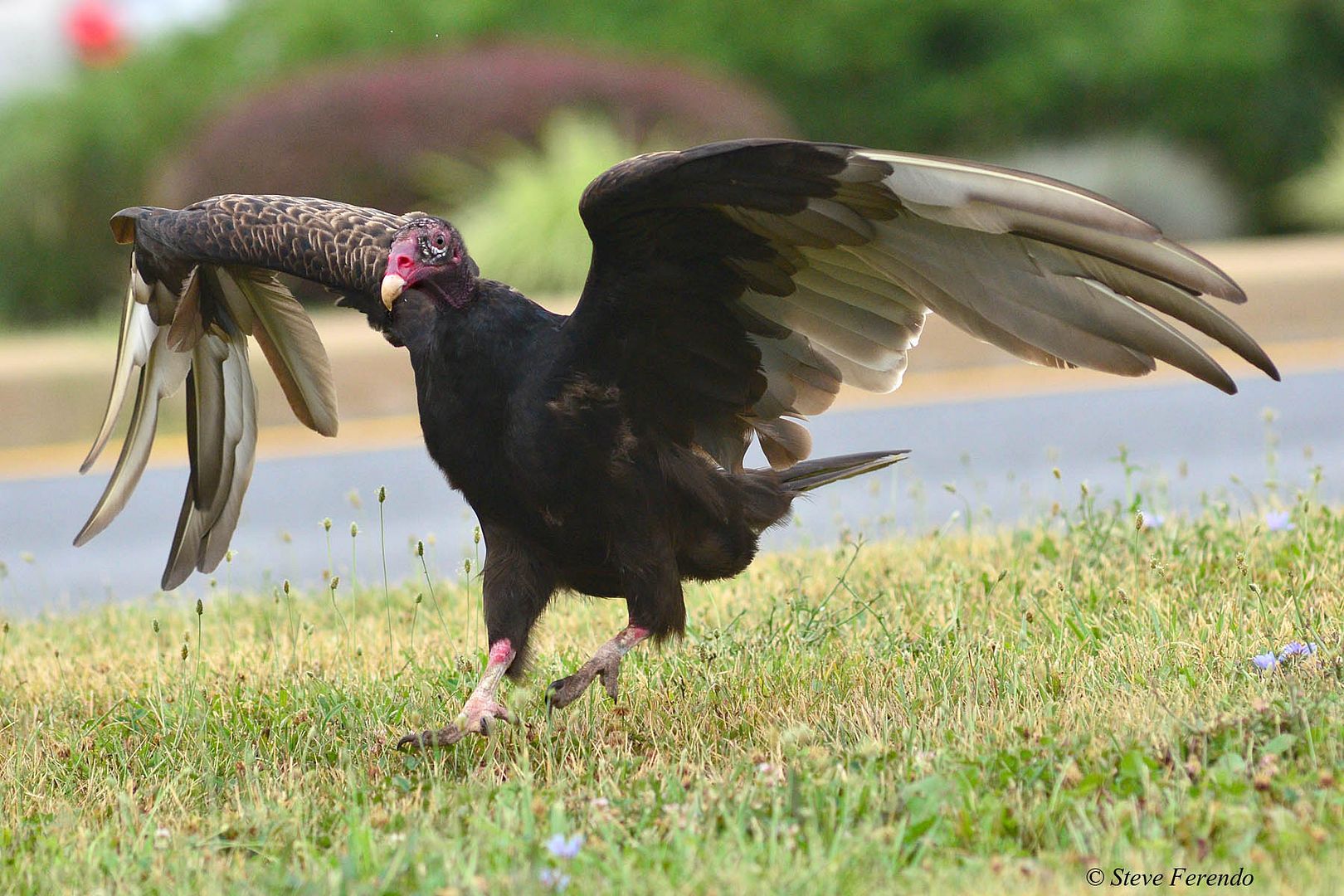 Most people view vultures as ugly, with disgusting eating habits, but they do play an important and valuable role in nature. We don't have to appreciate their appearance in order to respect their usefulness in the natural scheme of things.