"In areas of overpopulation, deer cause an over browsing affect called a "browse line". In areas with a browse line, most plant species below the browse line are stripped bare damaging the habitat for many species. These browse lines can be from four to six feet high." Taken from Deer Facts, more info can be found here: http://www.deerdamage.org/page/deer-facts
I recently observed a doe contributing to the browse line in the forest that makes up her territory. Browse lines are common in our county due to the severe overpopulation of Whitetail Deer...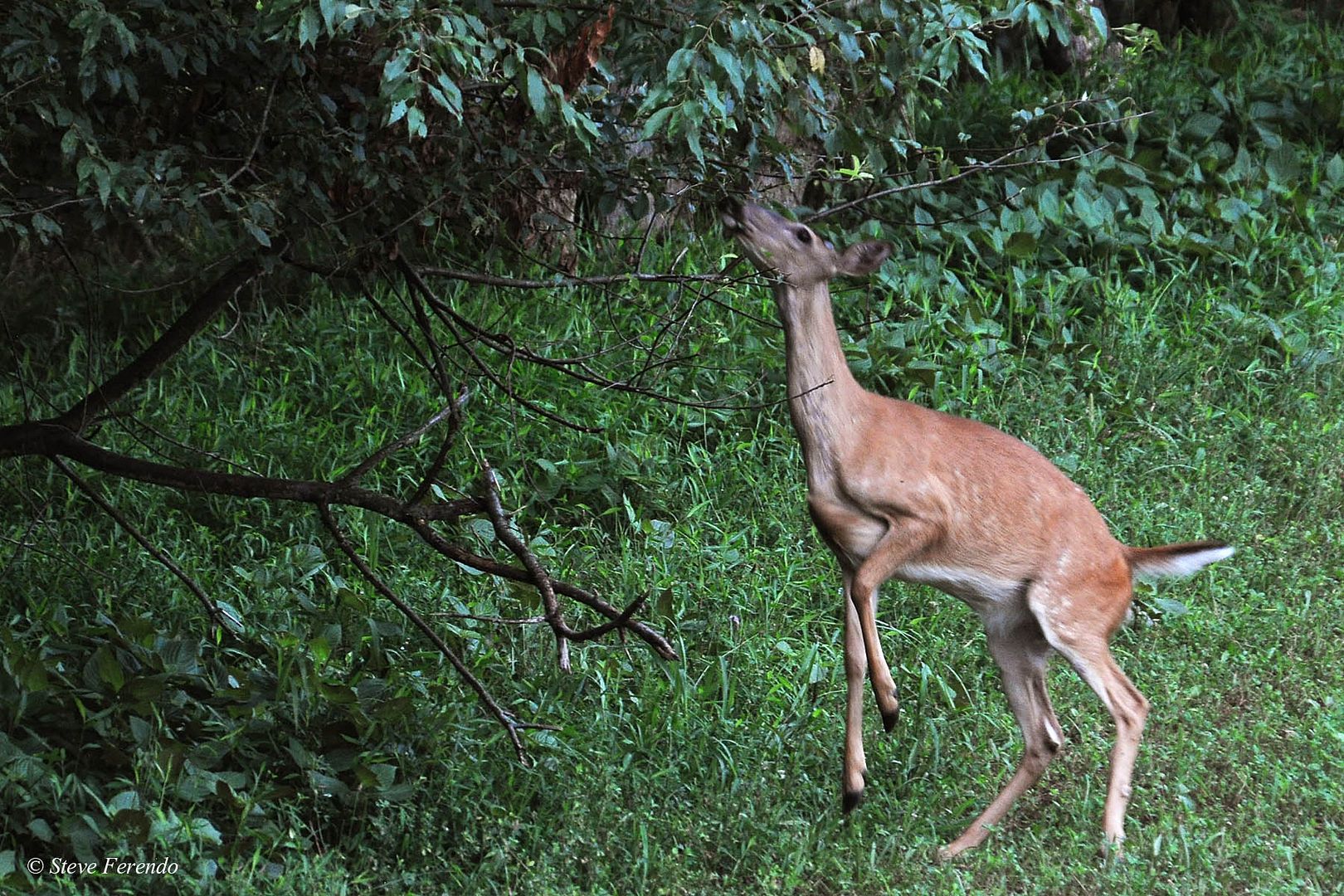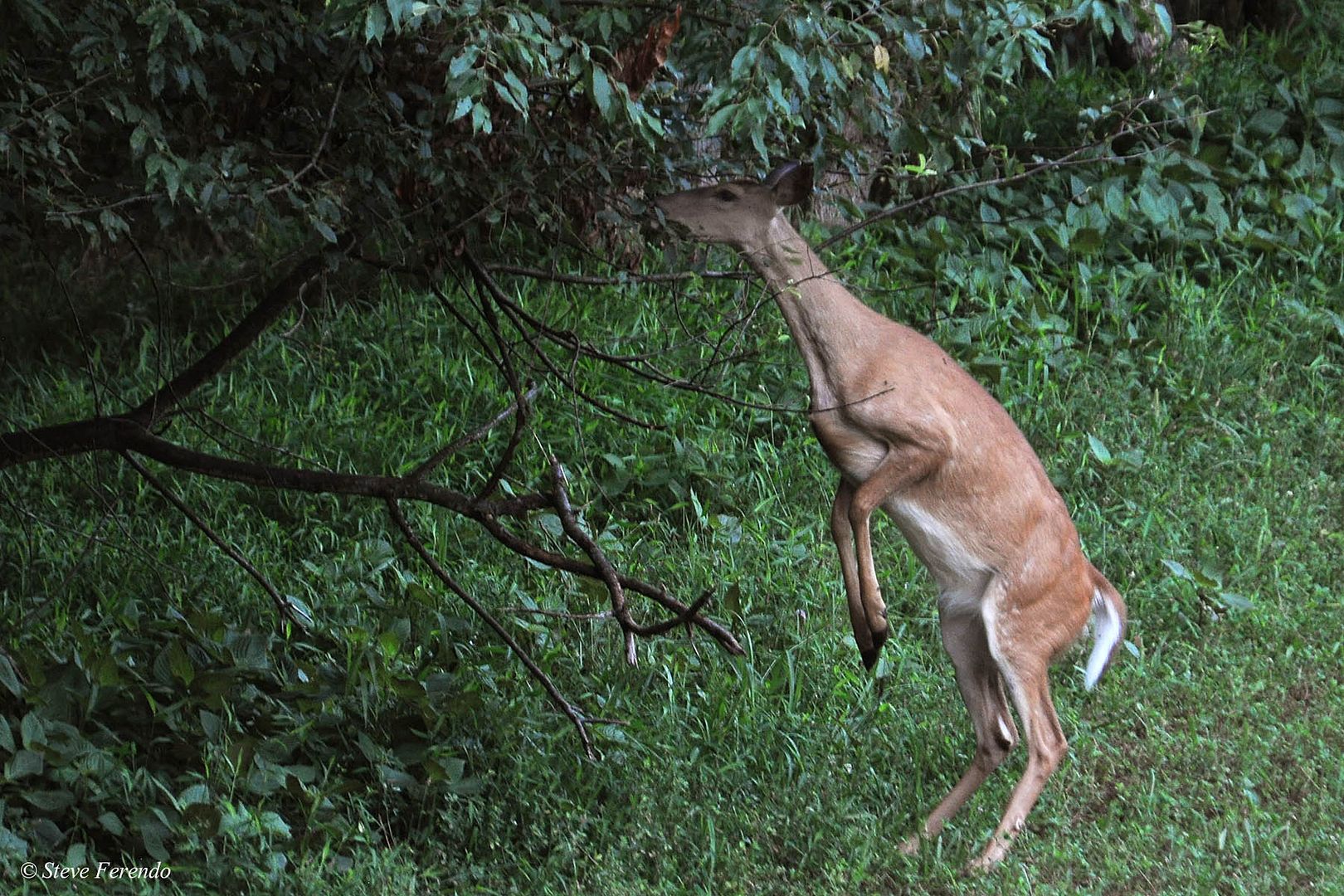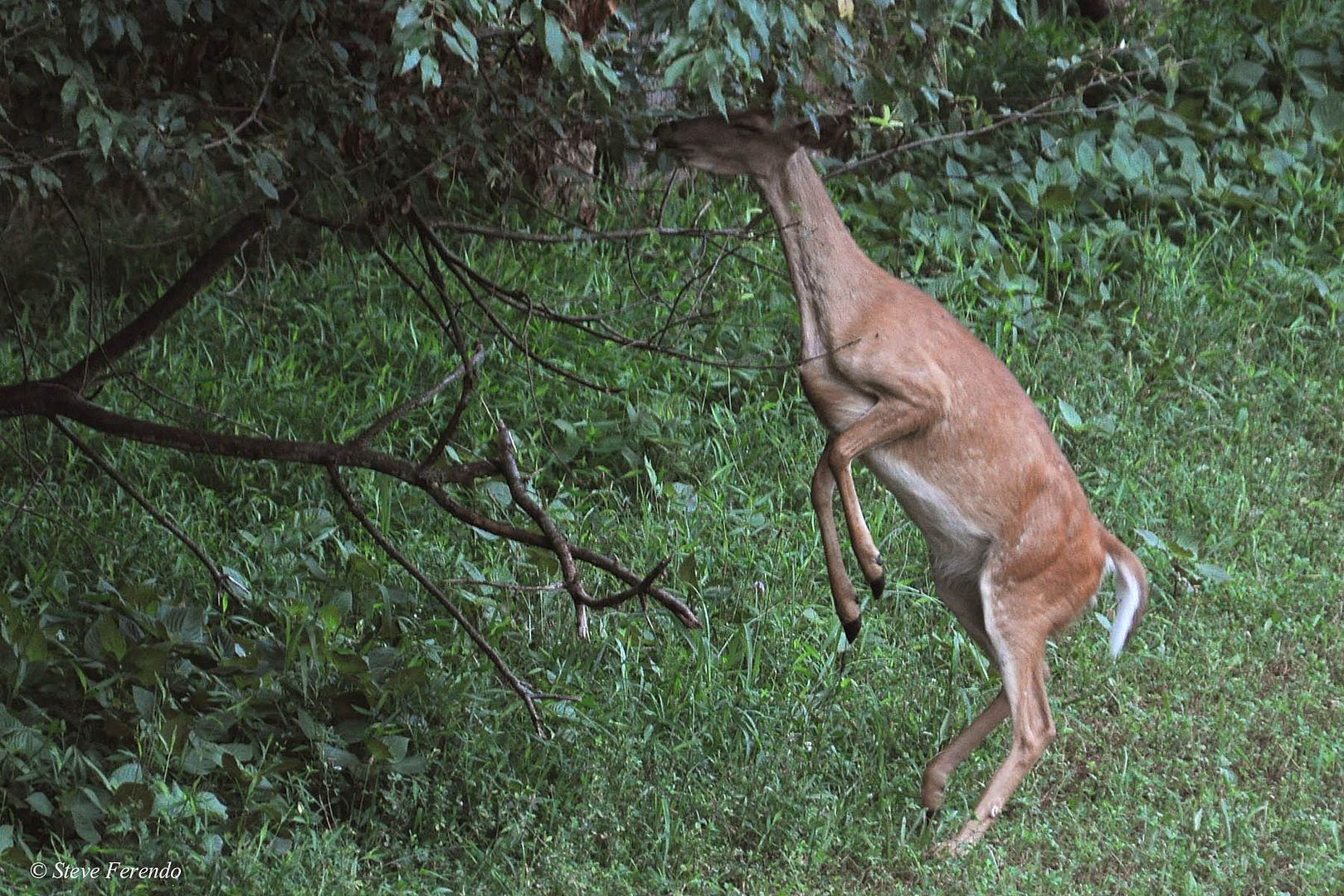 Hunting, or controlled sharpshooting, has proven to be the only practical method for controlling over populations of deer. The issue of overpopulation will only increase as more habitat is developed and the deer are forced into smaller areas that already are at their maximum carrying capacity.
Thanks for visiting, stay well, and come back soon.