I recently came across this doe and her fawn, both having a drink...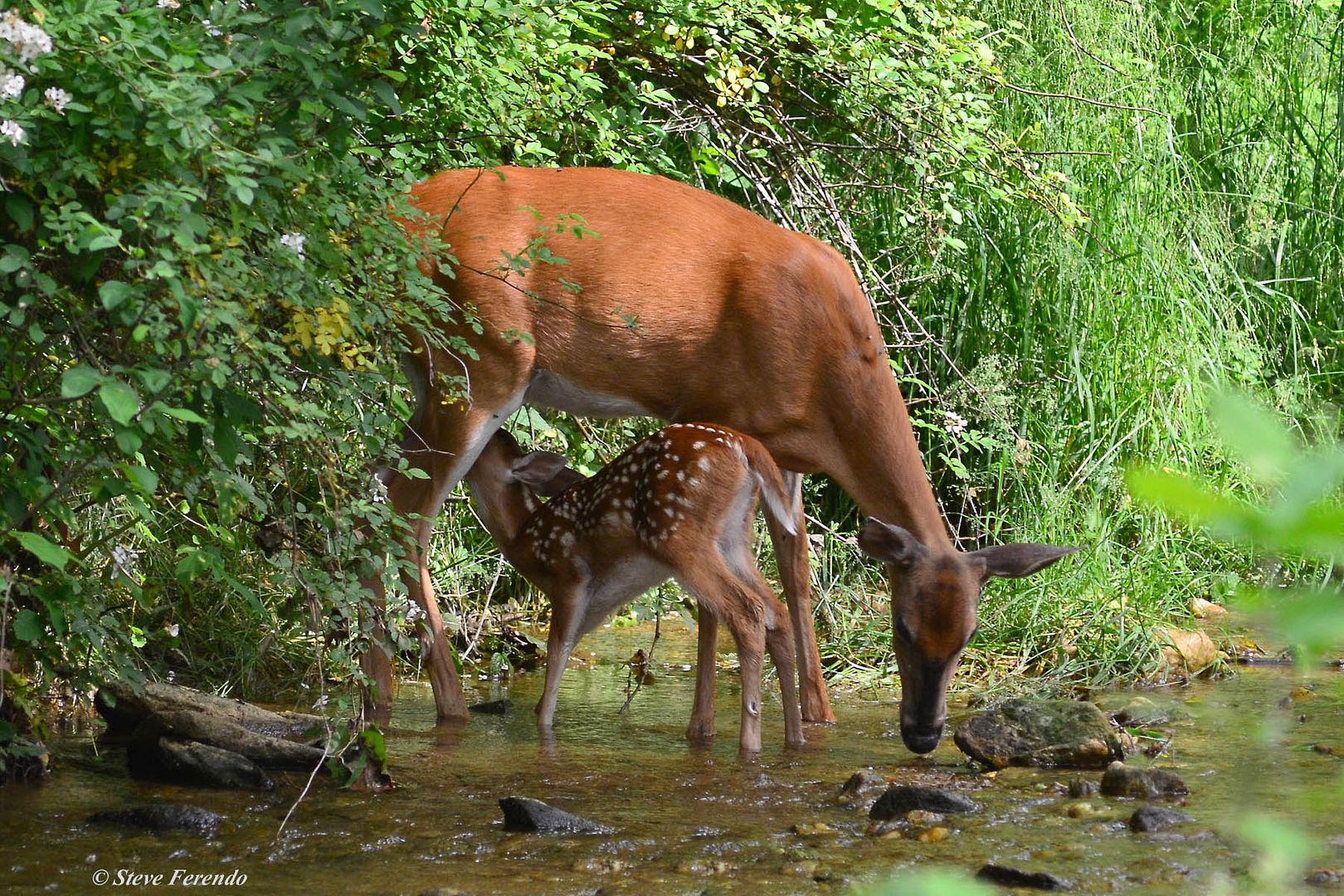 This is only the second fawn I have seen this year although I am sure there are hundreds hiding in the uncut hay that will be visible soon...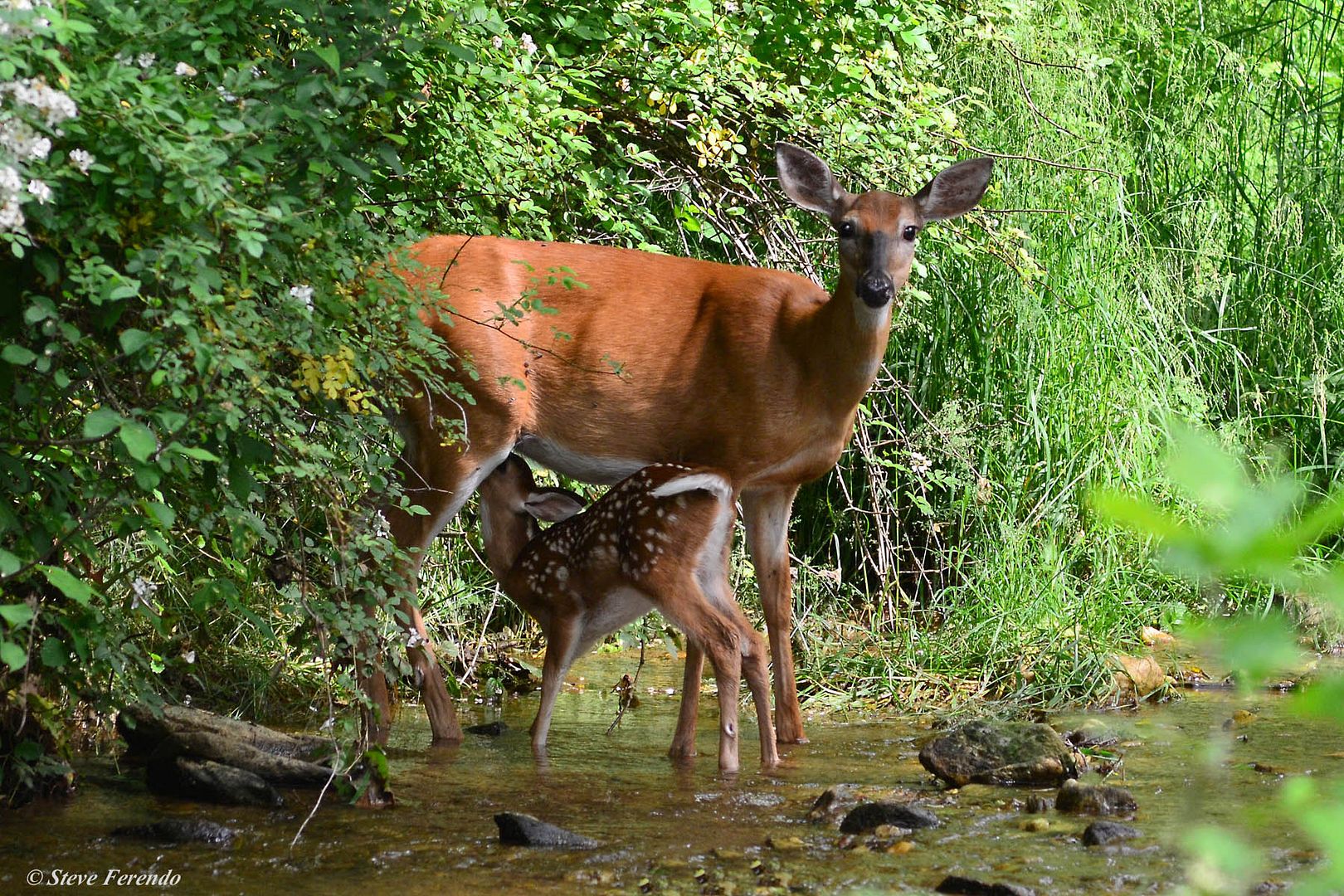 It may be hard to tell from the photo but the uppermost chipmunk is leaping to avoid the lower one. I am not sure if they were having a territorial dispute, just playing, or courting...
This Barn Swallow landed on an old fence post long enough for me to snap a photo before resuming its' search for insects...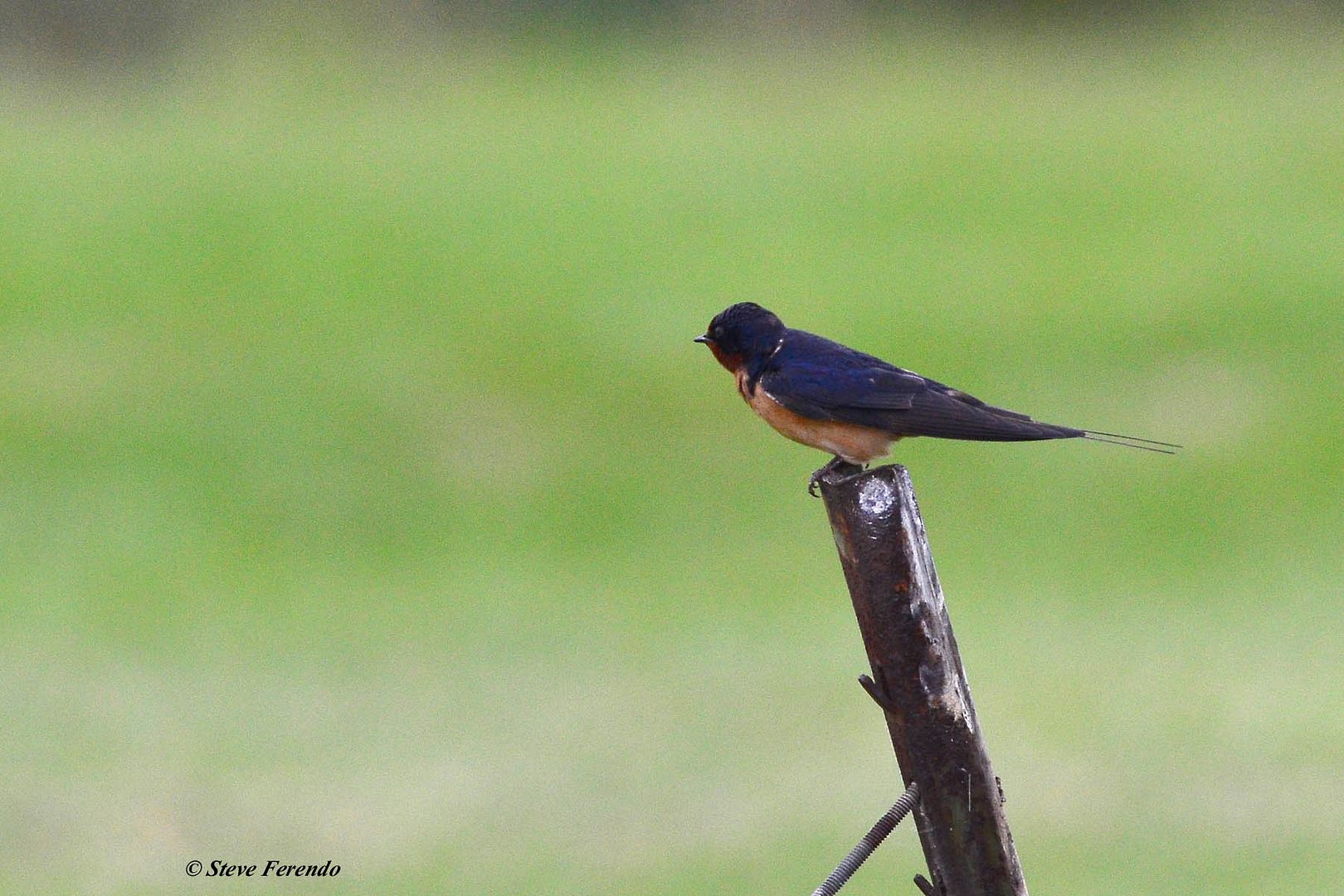 Thanks for visiting, come back soon.