A while back I posted about the muskrat pond in our area. The following photos were taken over a period of several days. In the first one a muskrat casts a long shadow in the early morning light...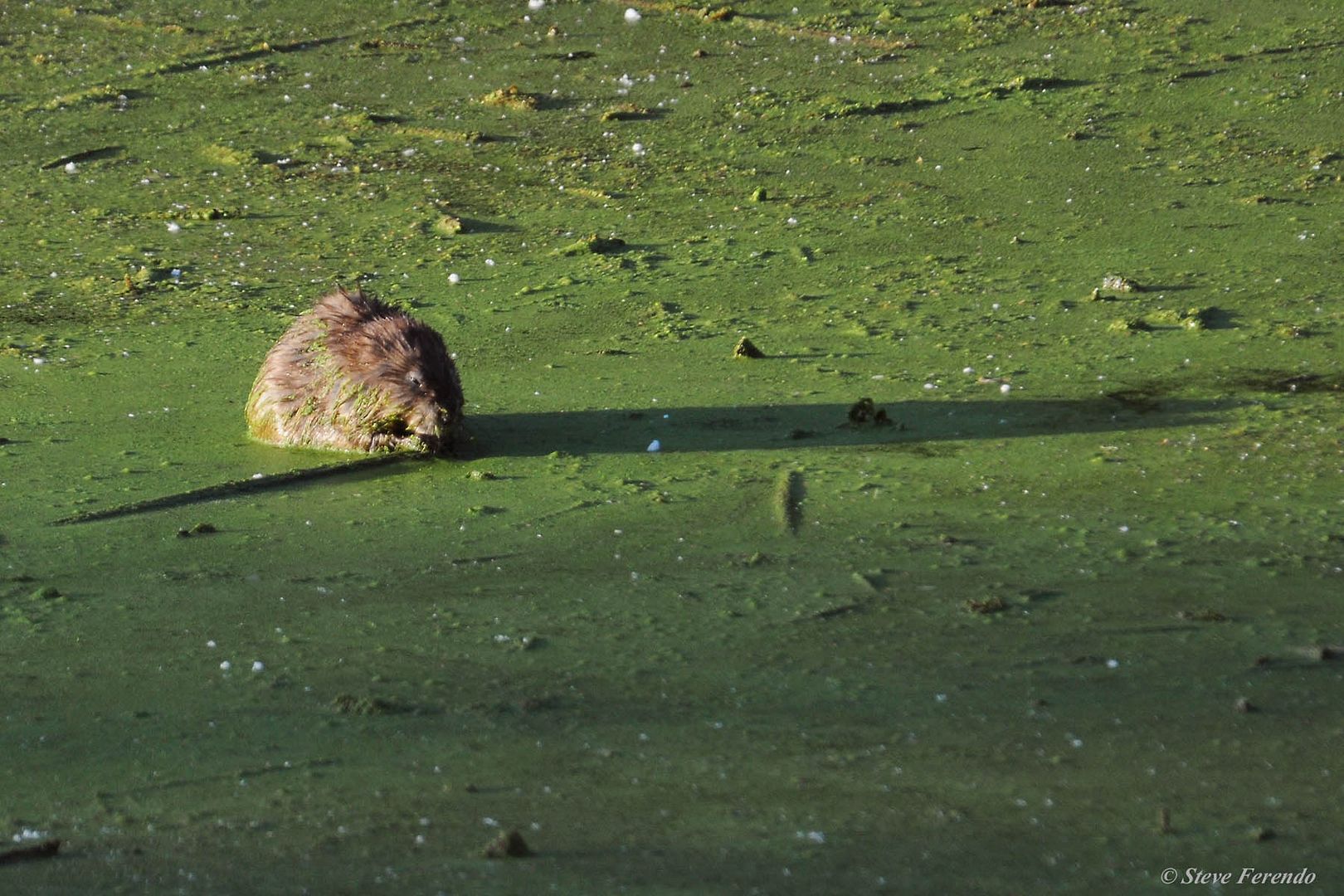 There are several Green Herons that call this pond home...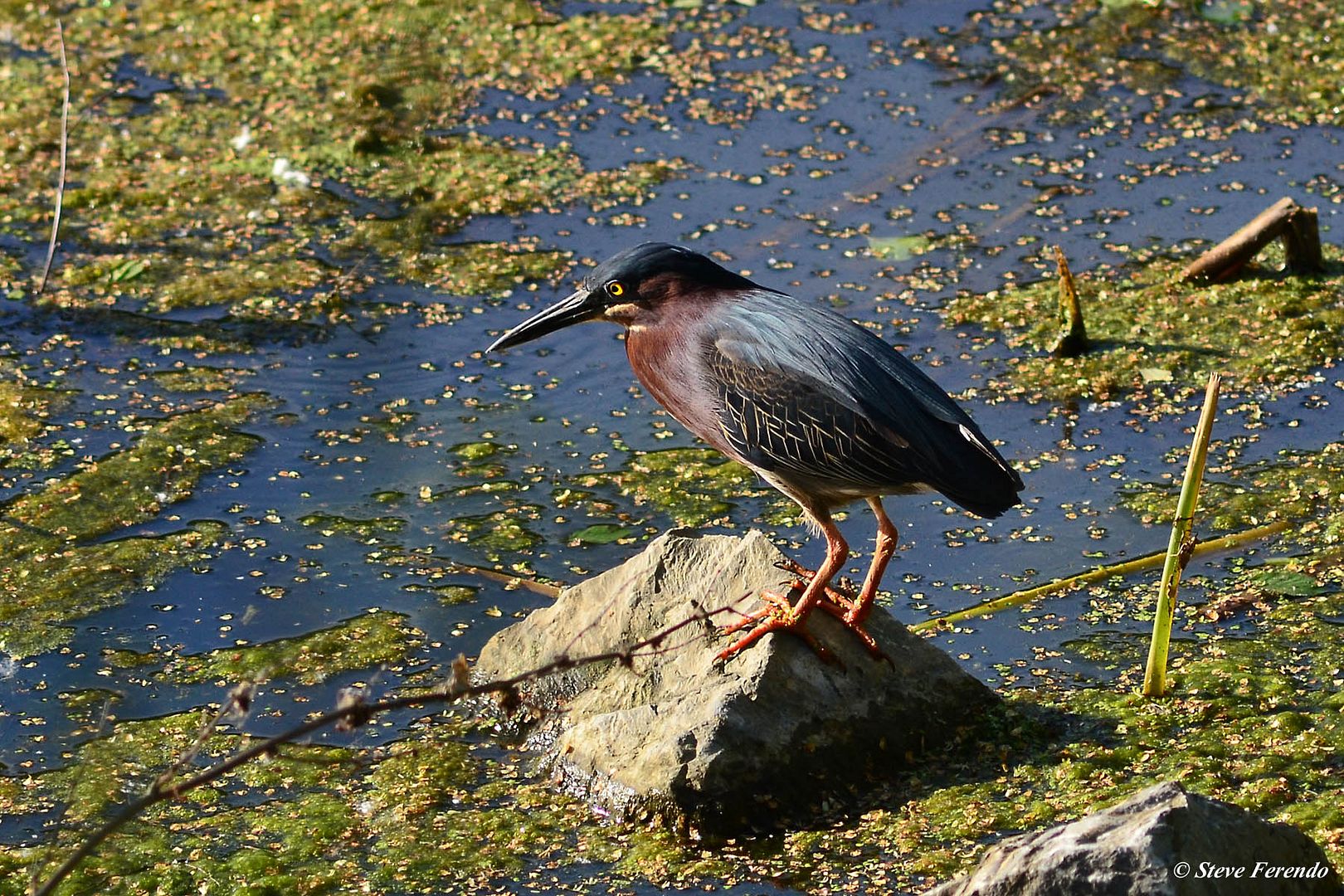 Rough-winged Swallows feed on the many insects that are present...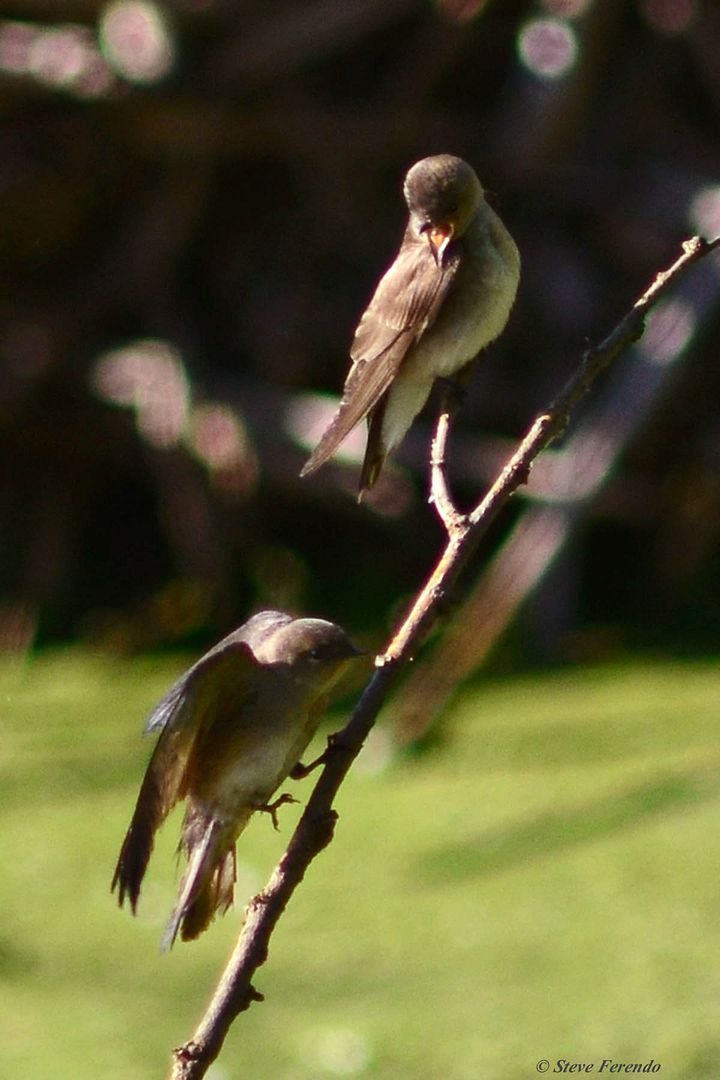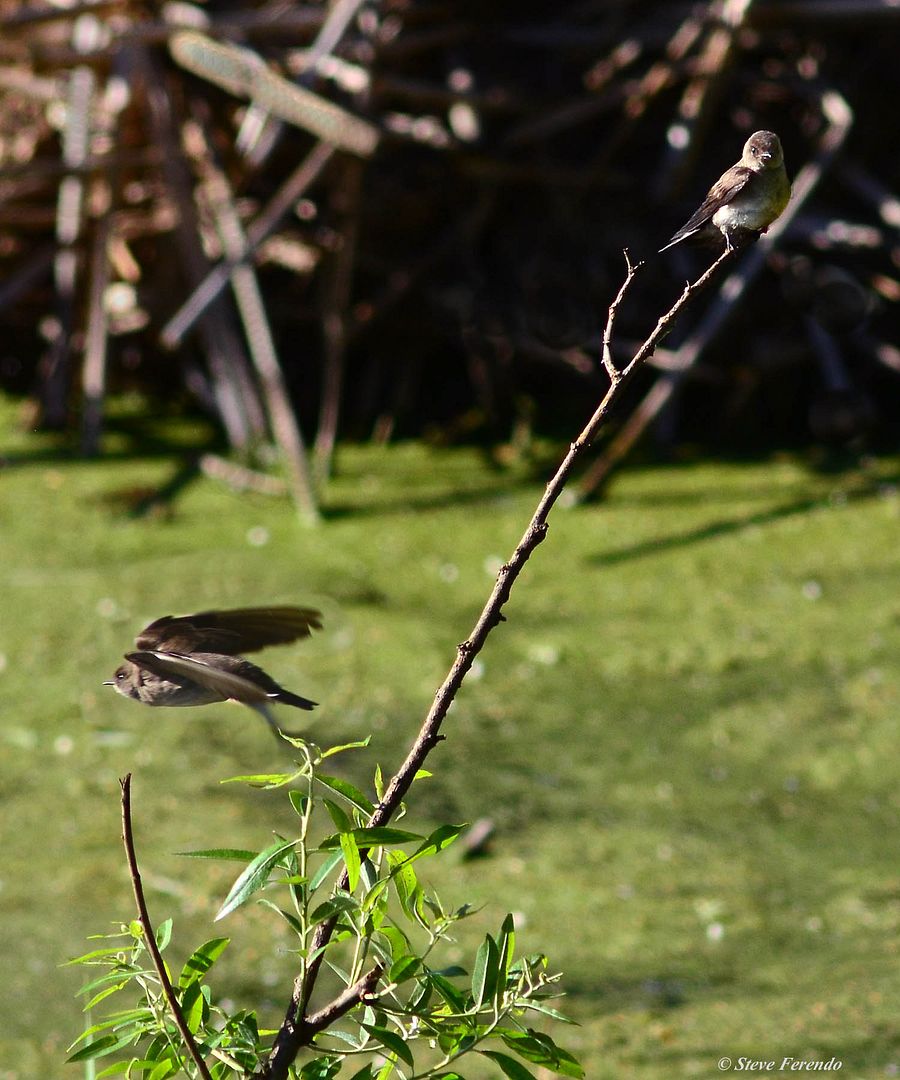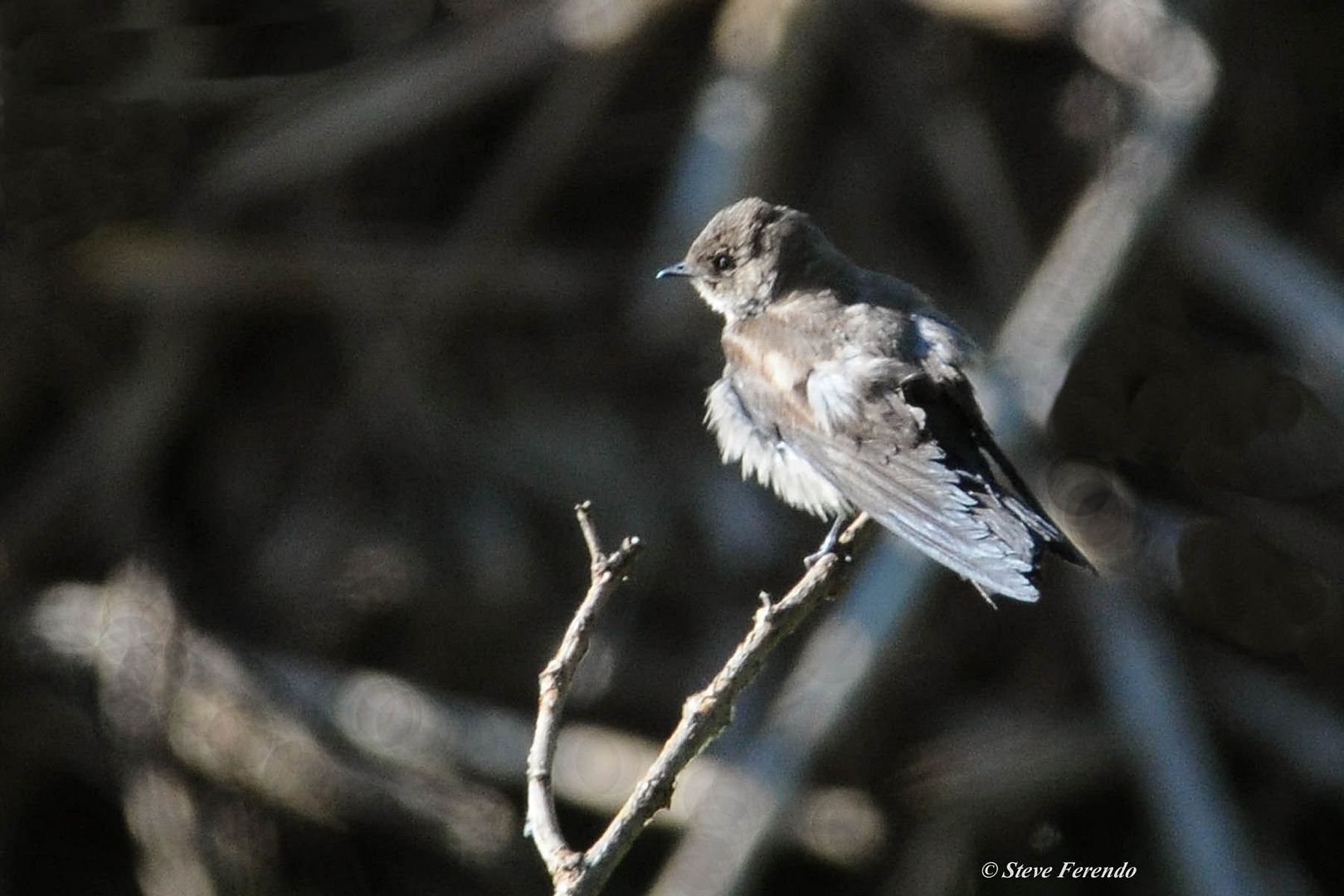 This is one of the luckiest Bull Frogs in the pond...
He spotted the Northern Water Snake before he became dinner...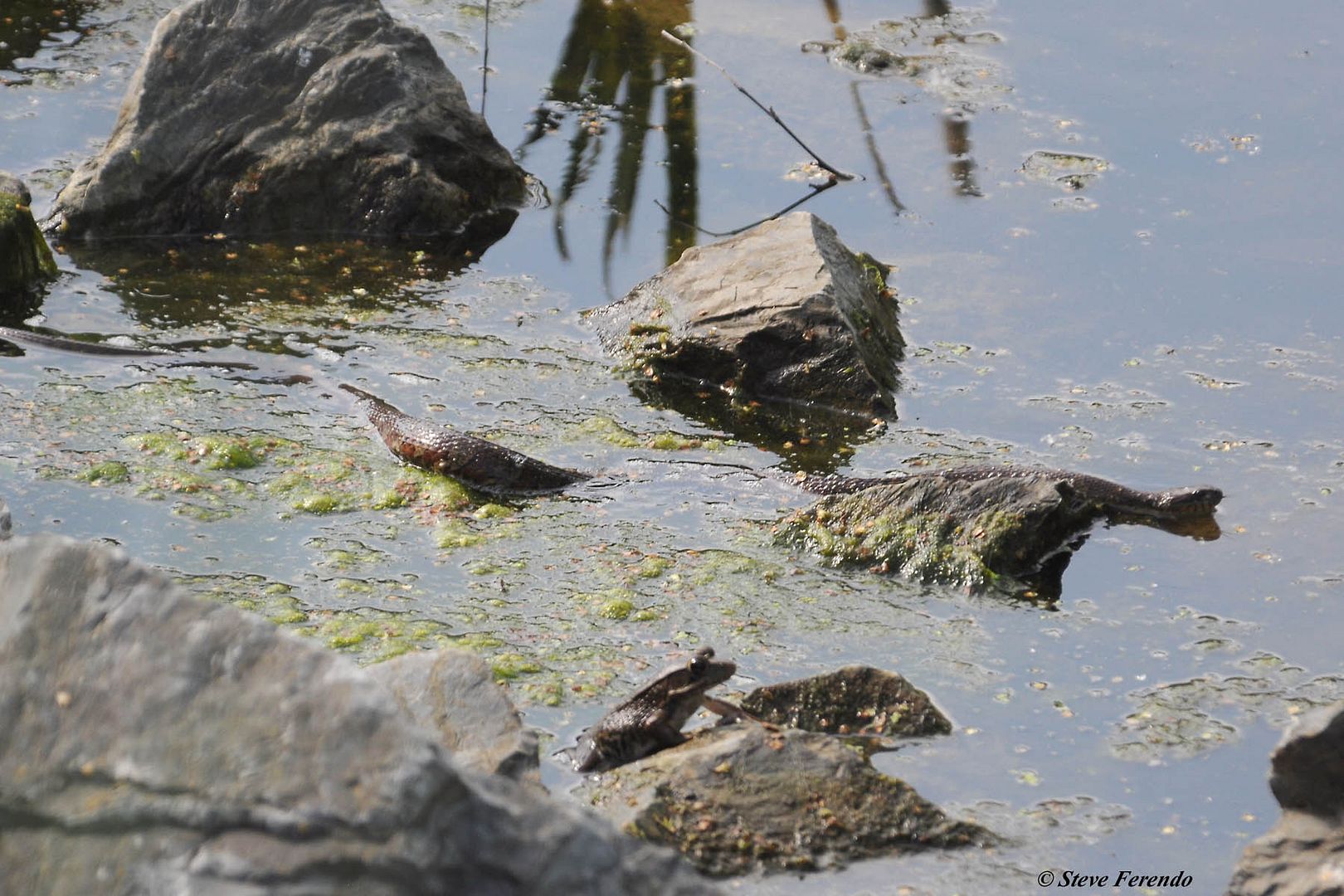 Leaving the water snake to find something else to eat...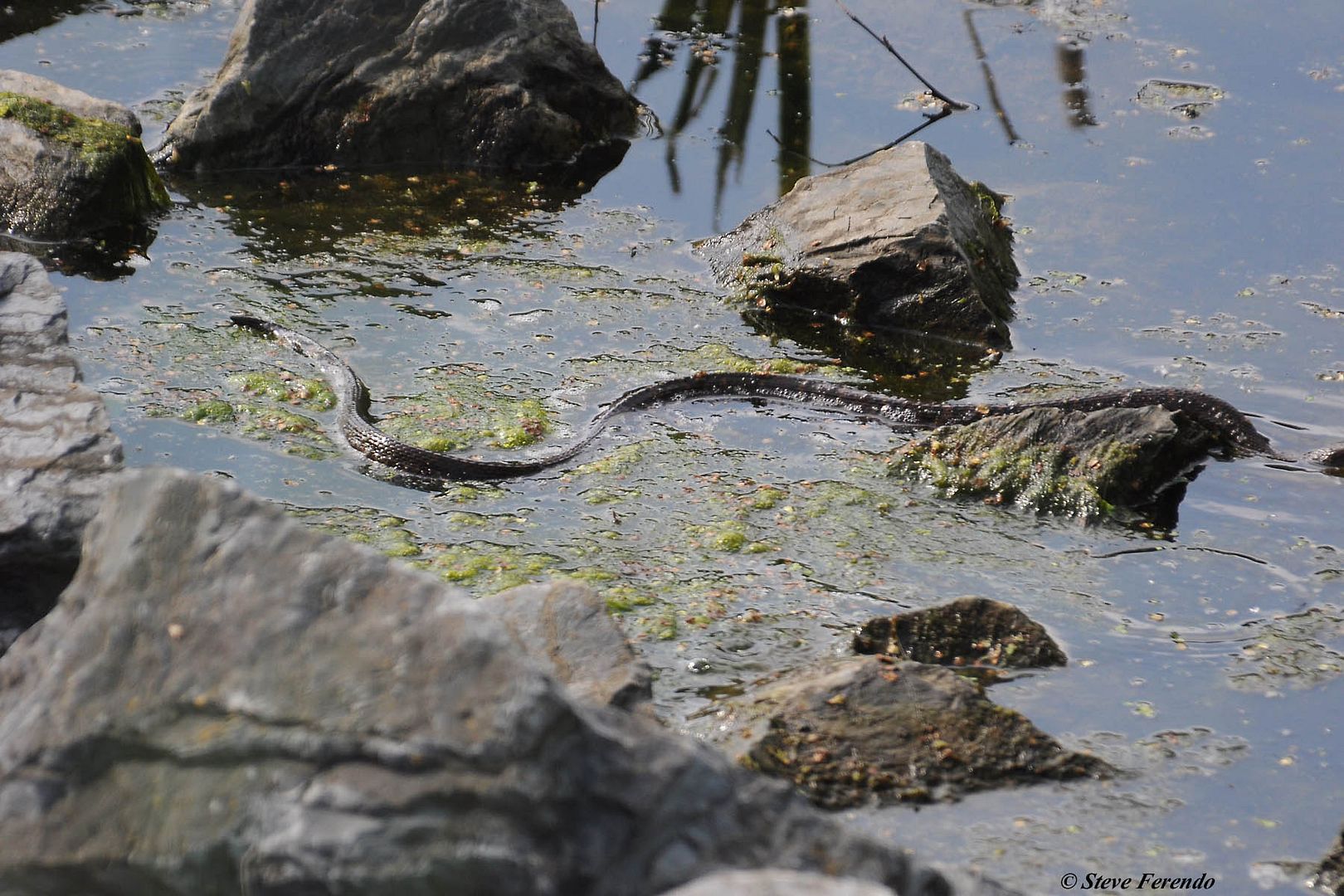 The Wood Ducks that had been living at the muskrat pond are no longer there...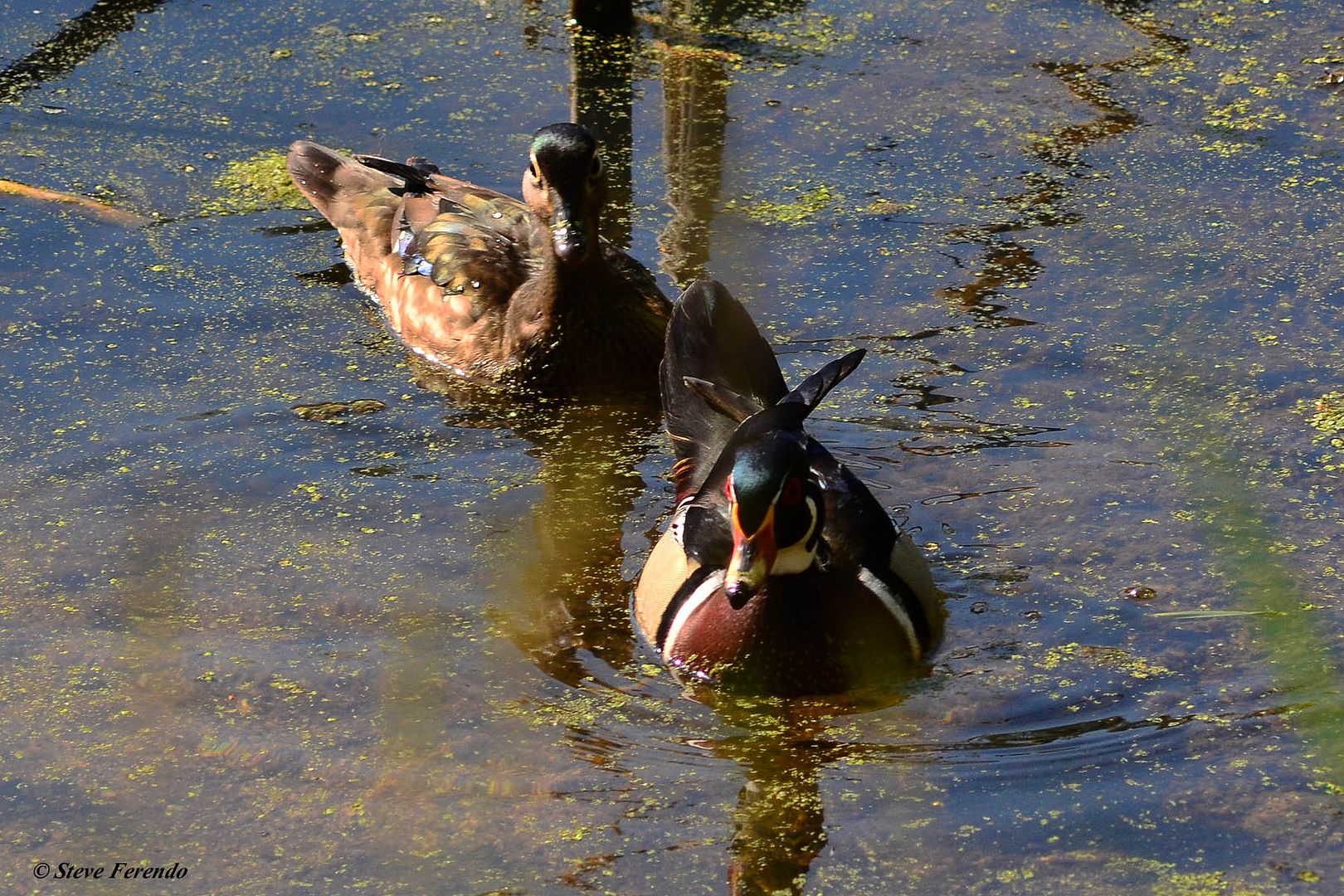 Perhaps driven away by a possessive muskrat...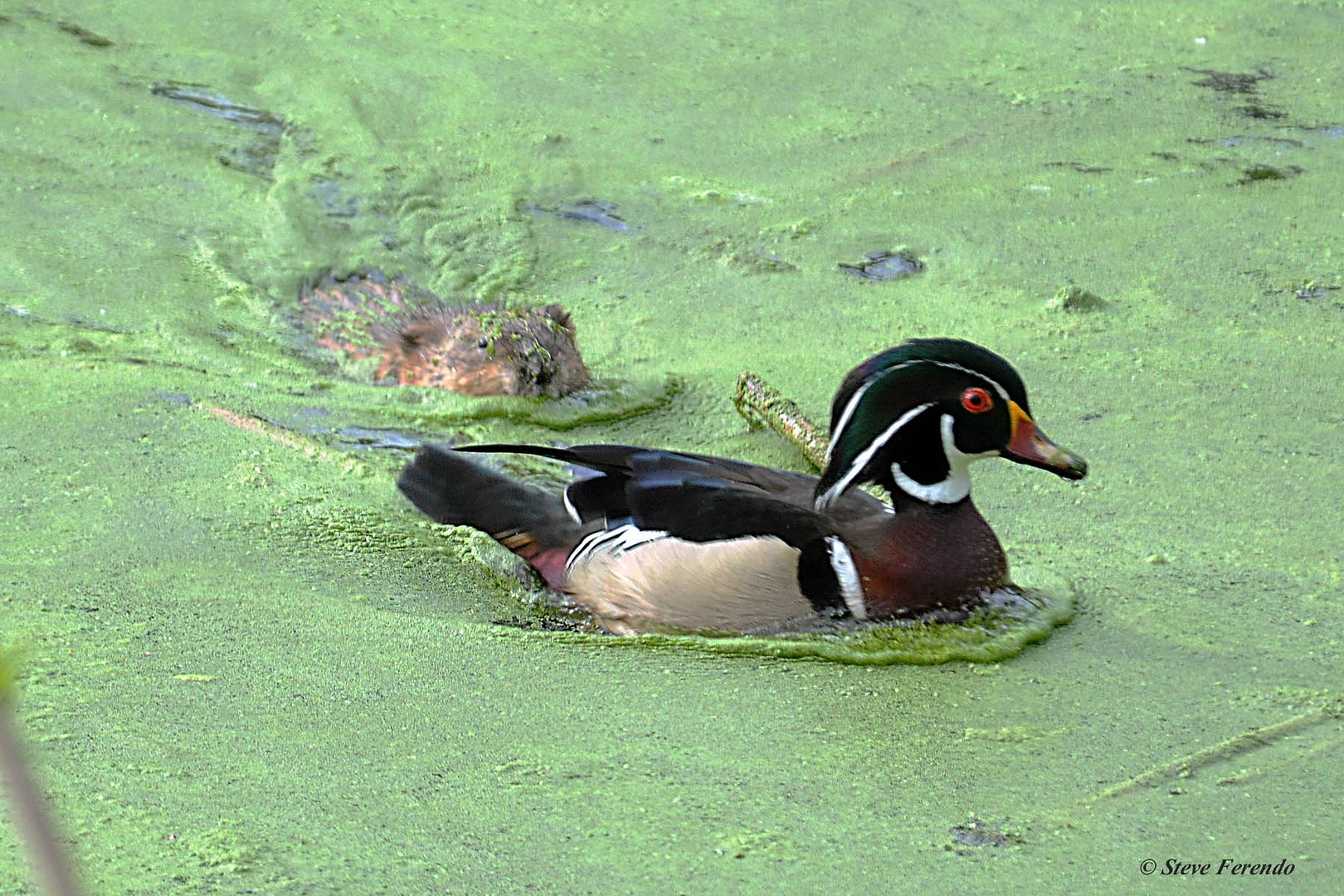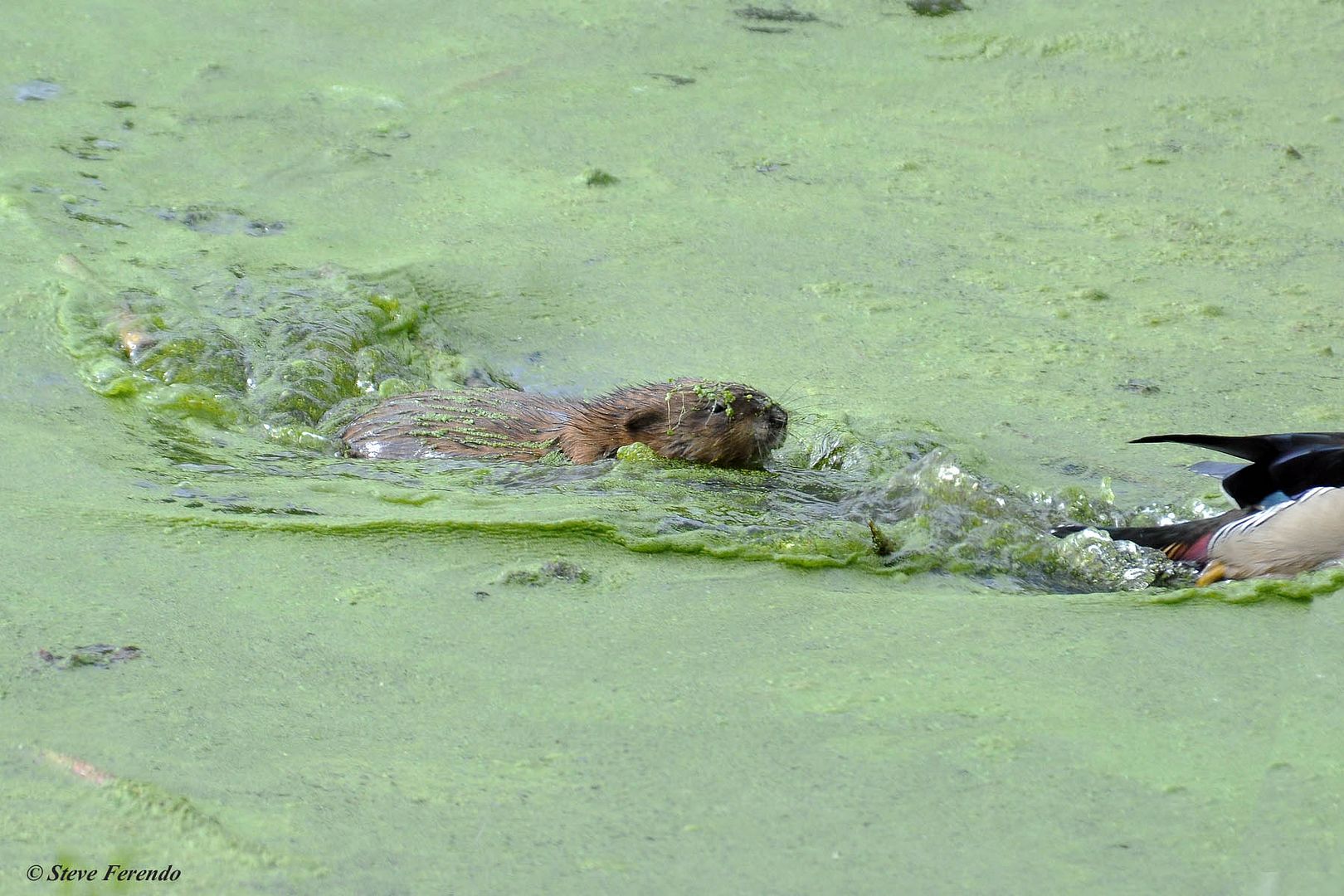 I'm afraid the more likely scenario is that their clutch was destroyed by a mink or other predator...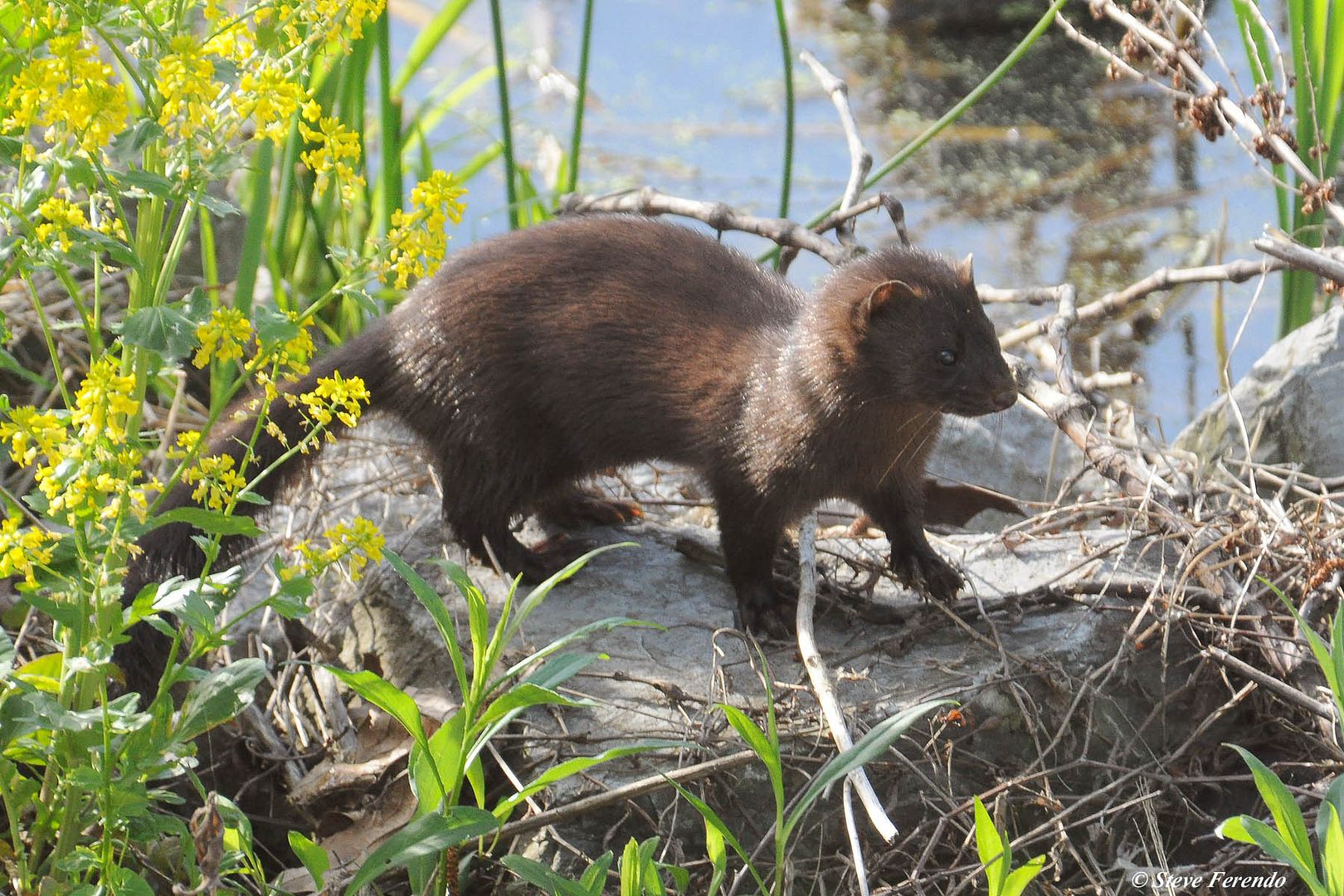 One of the many muskrats returns to its' den just before I left...
Observing the variety of wildlife in this small pond is interesting and entertaining. Often keeping me occupied for hours.