Tree Swallows are common visitors to our area each summer. They often use bird houses meant for other species. In this case they have claimed a Blue Bird box...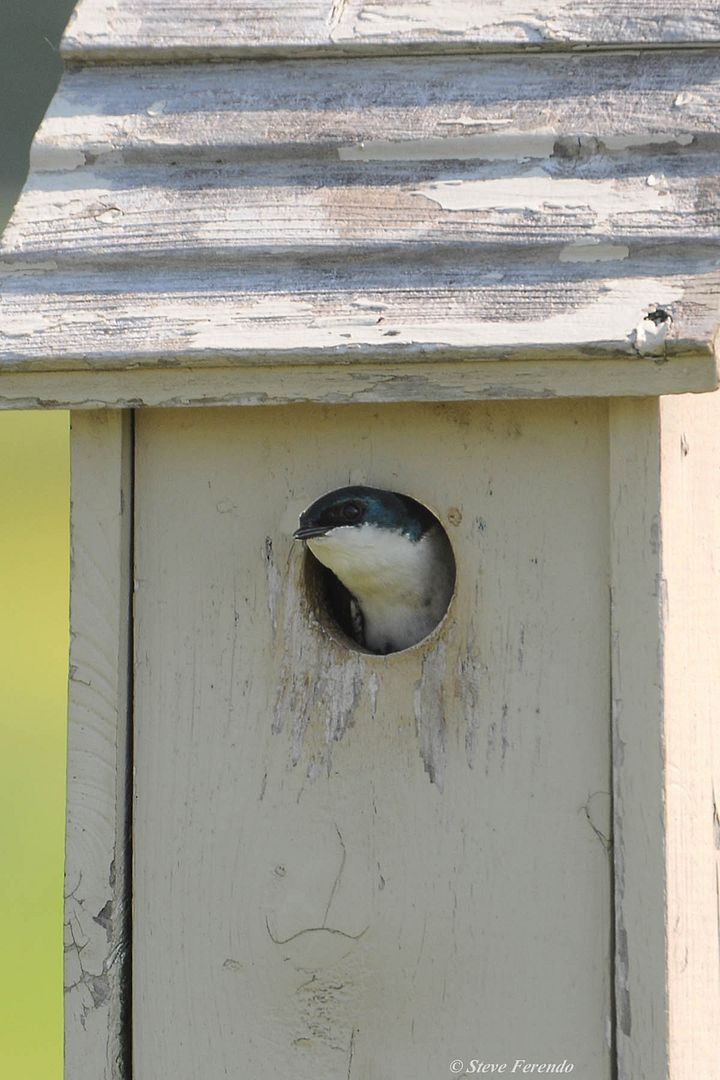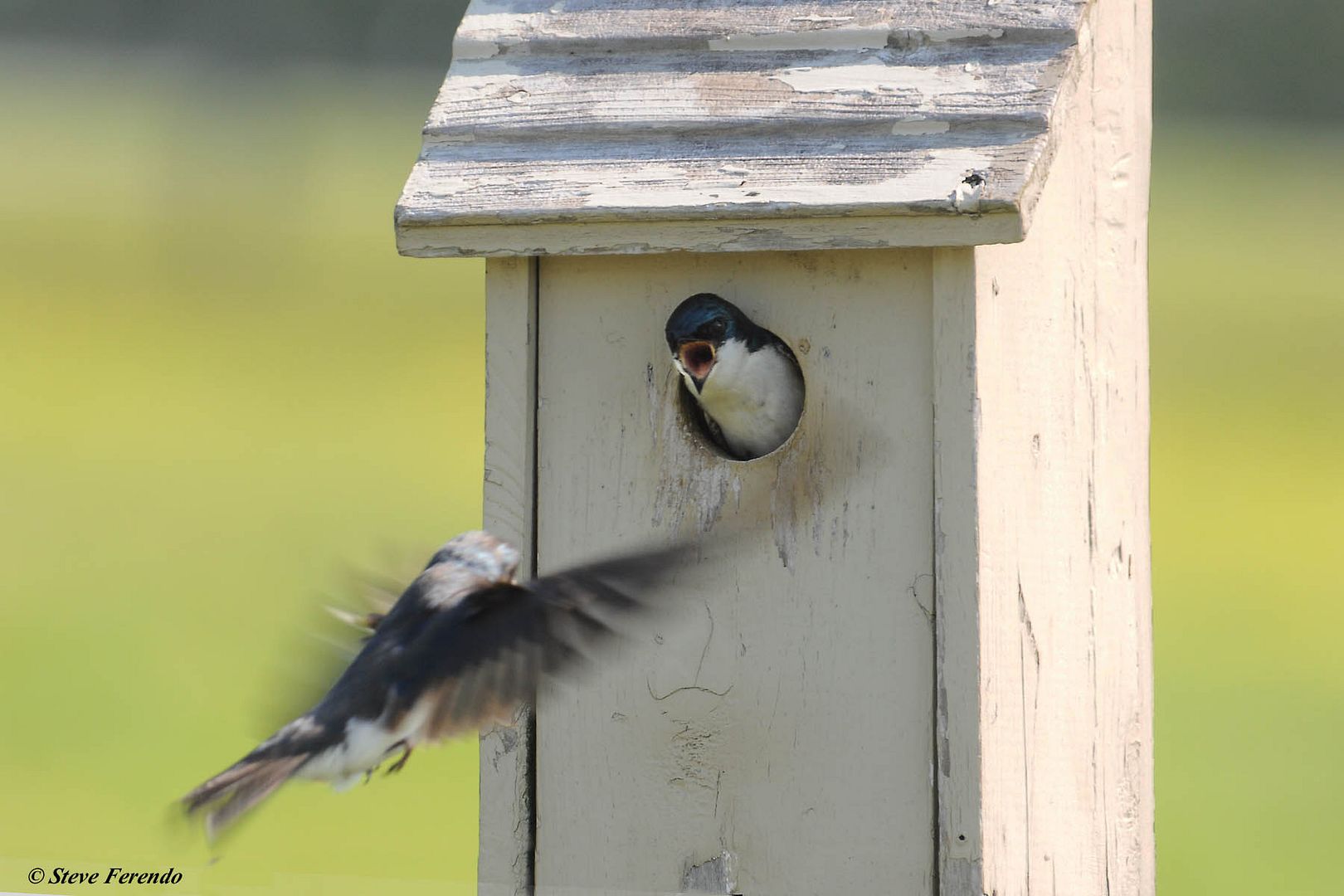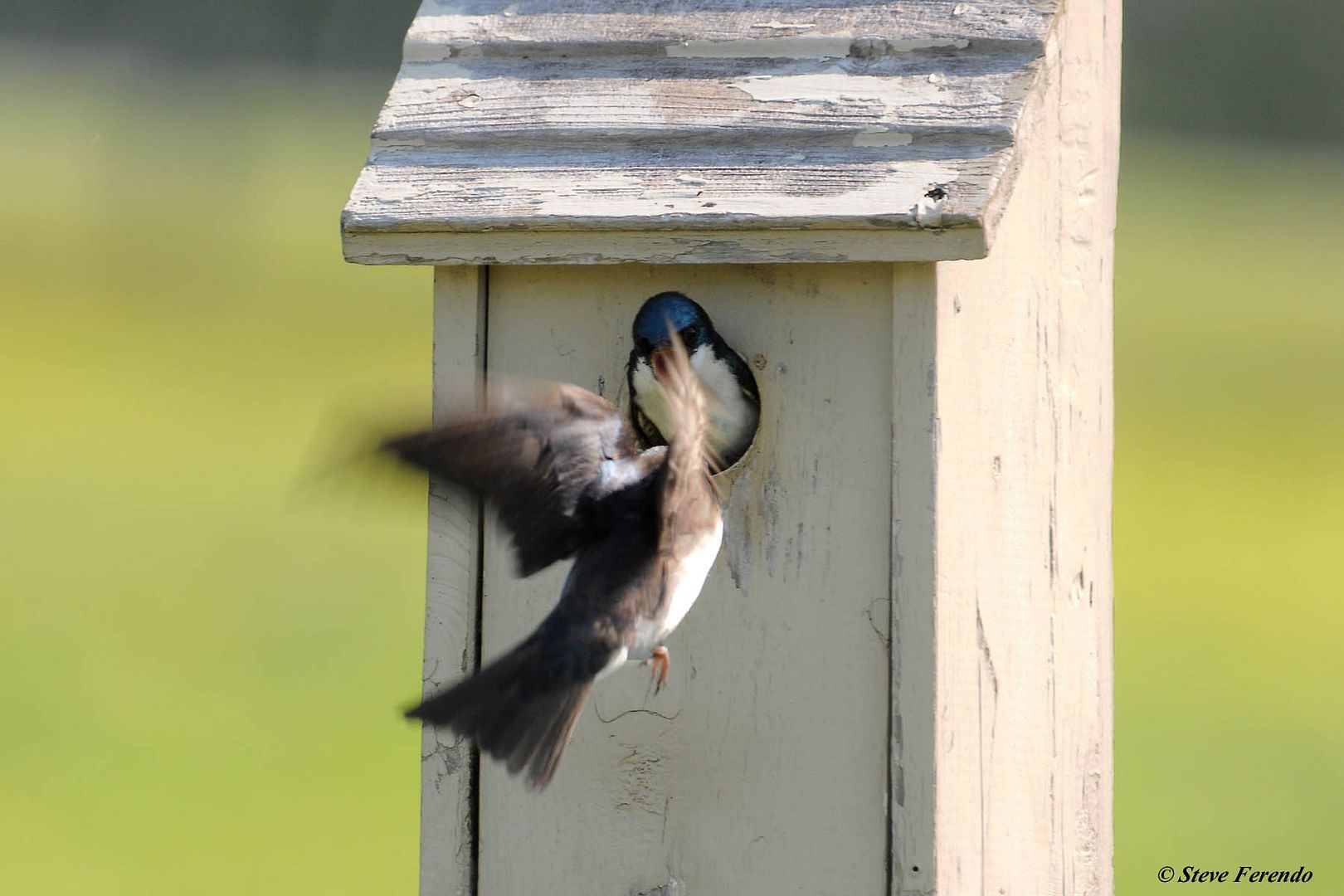 The swallow in the next photo is not waiting for food, its' mouth is open due to the 90 degree temperatures we have been having...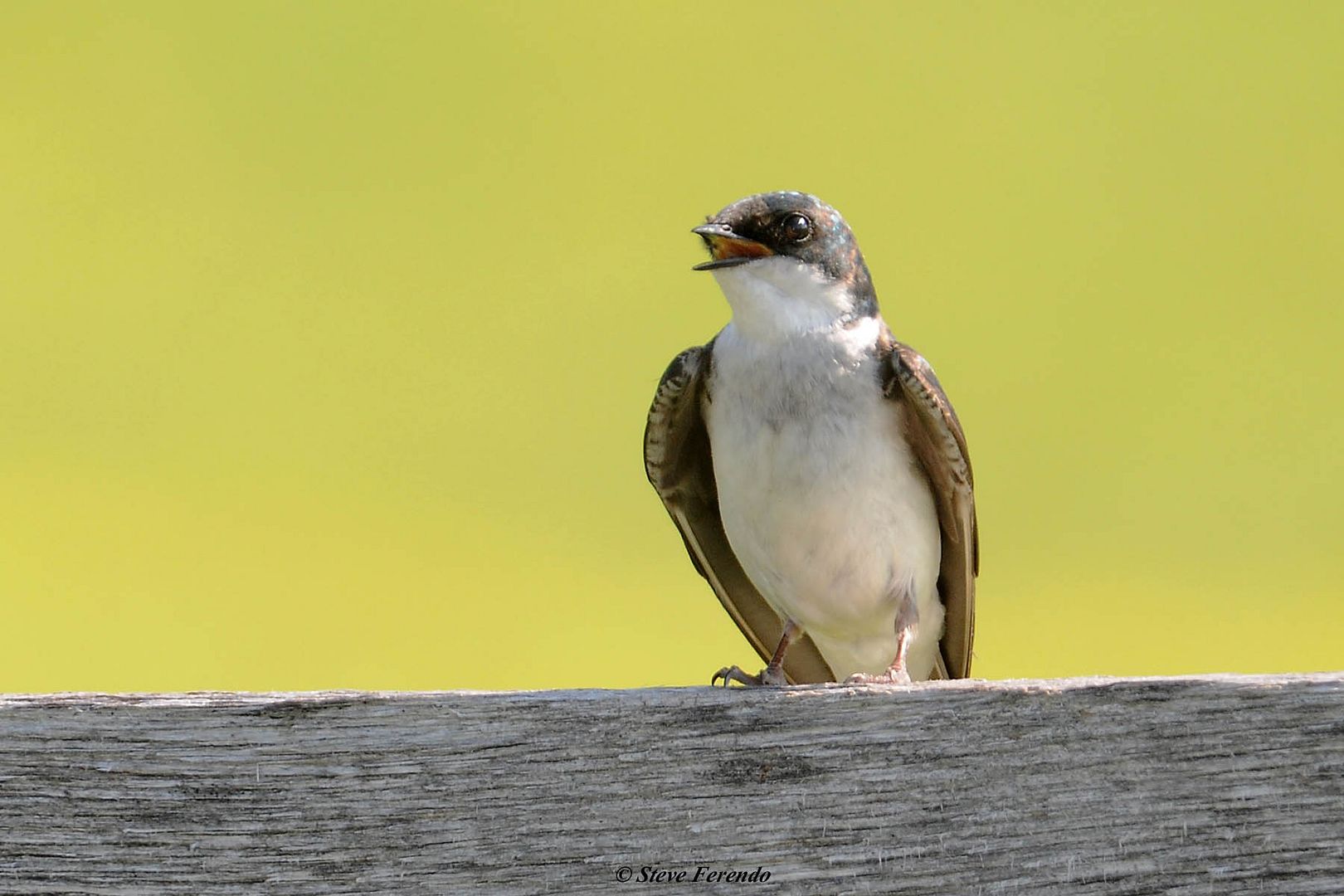 Thanks for visiting.