The muskrat pond is increasingly active on most days. I look forward to the day when young muskrats will be swimming with the adults...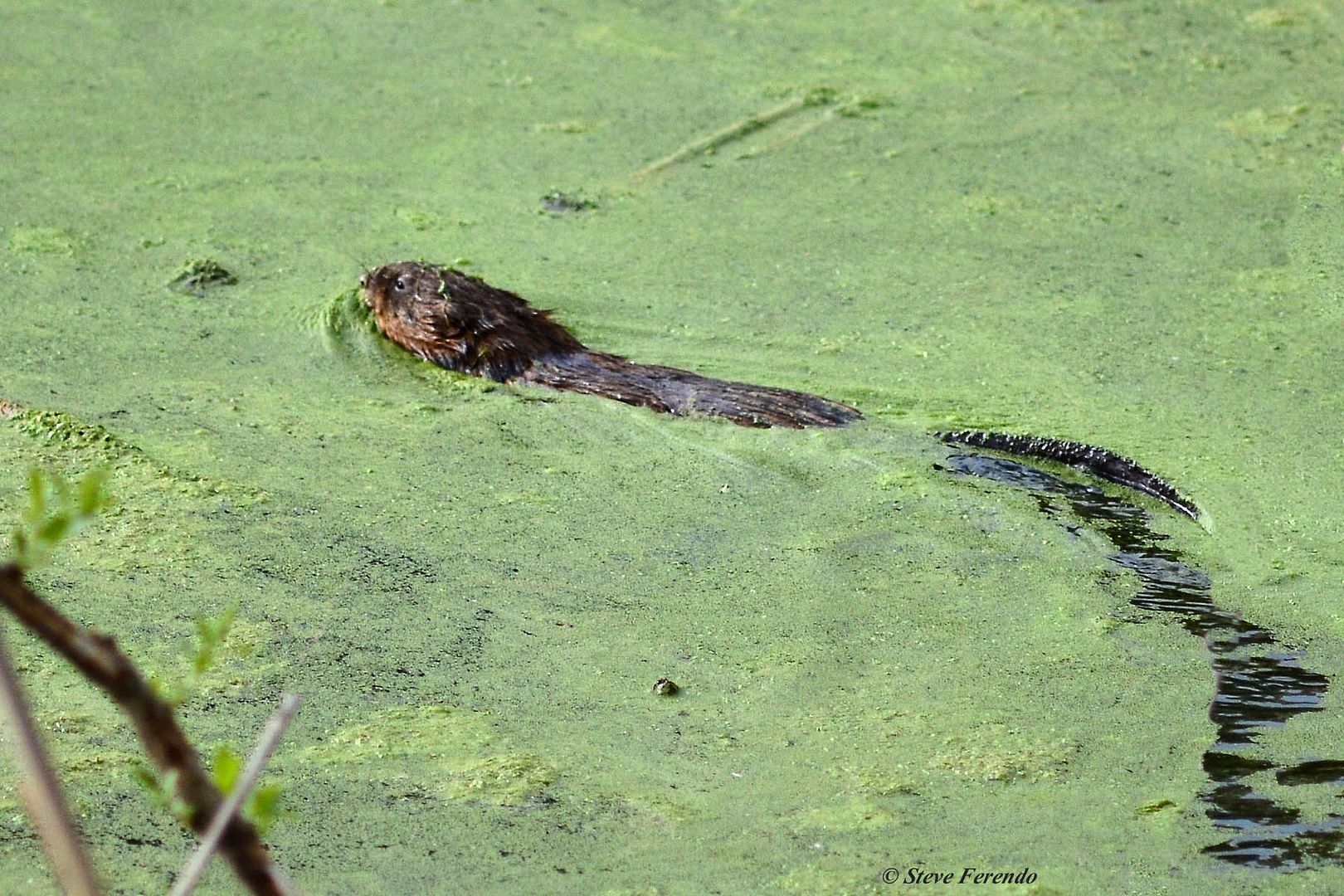 The aquatic vegetation that covers most of the pond must be tasty judging by the manner in which this muskrat rakes it to his mouth and devours it...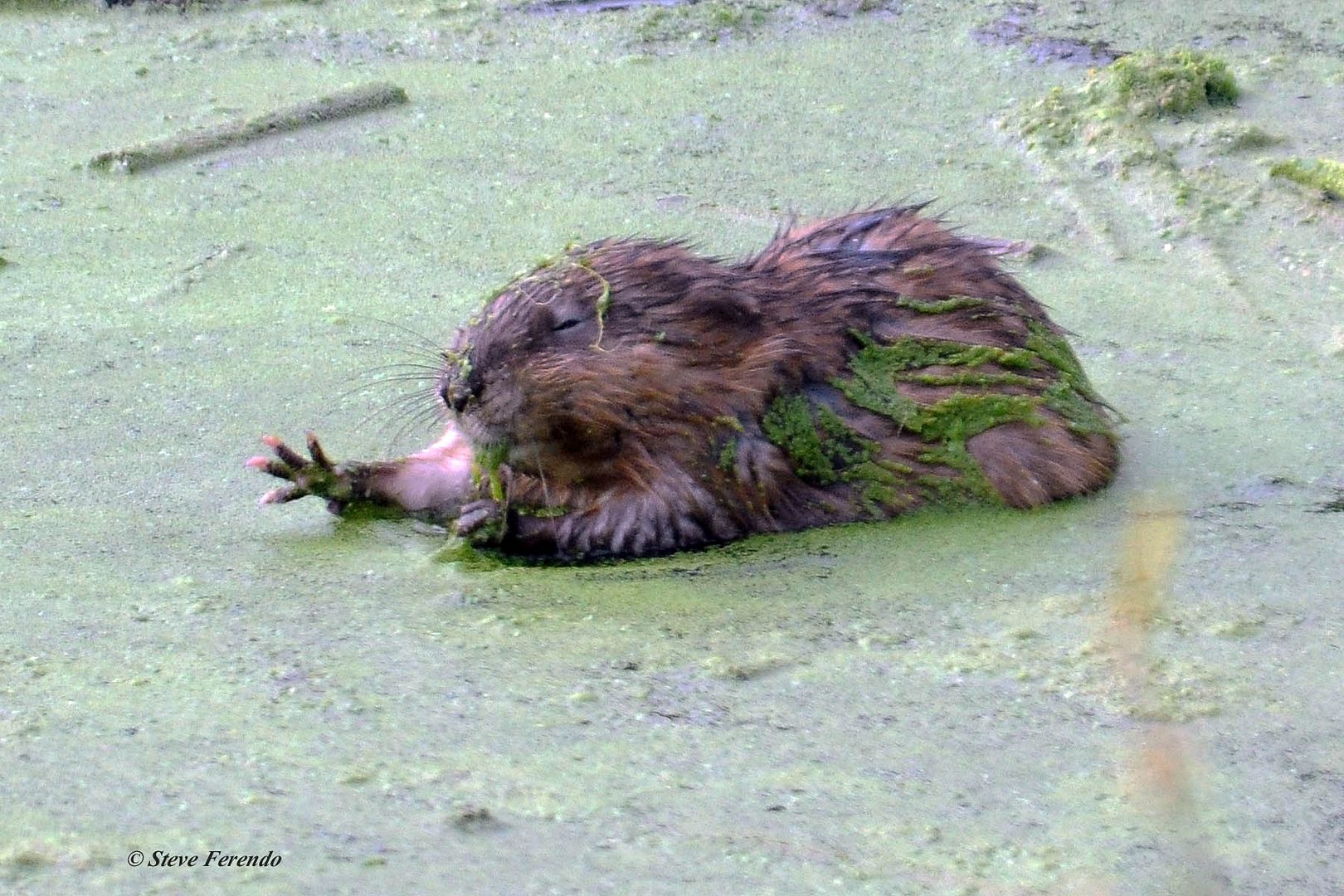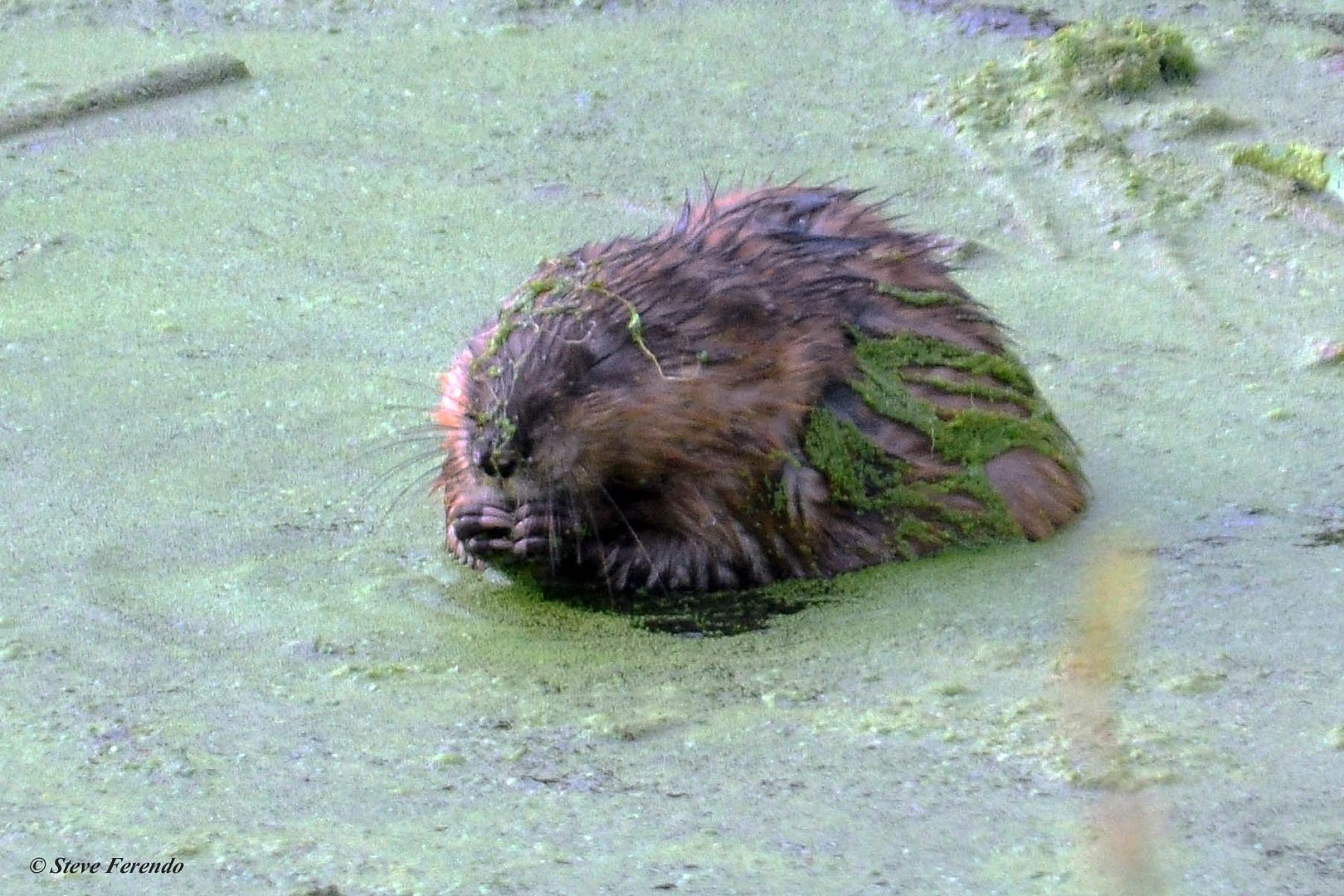 I also often see them eating cattail roots...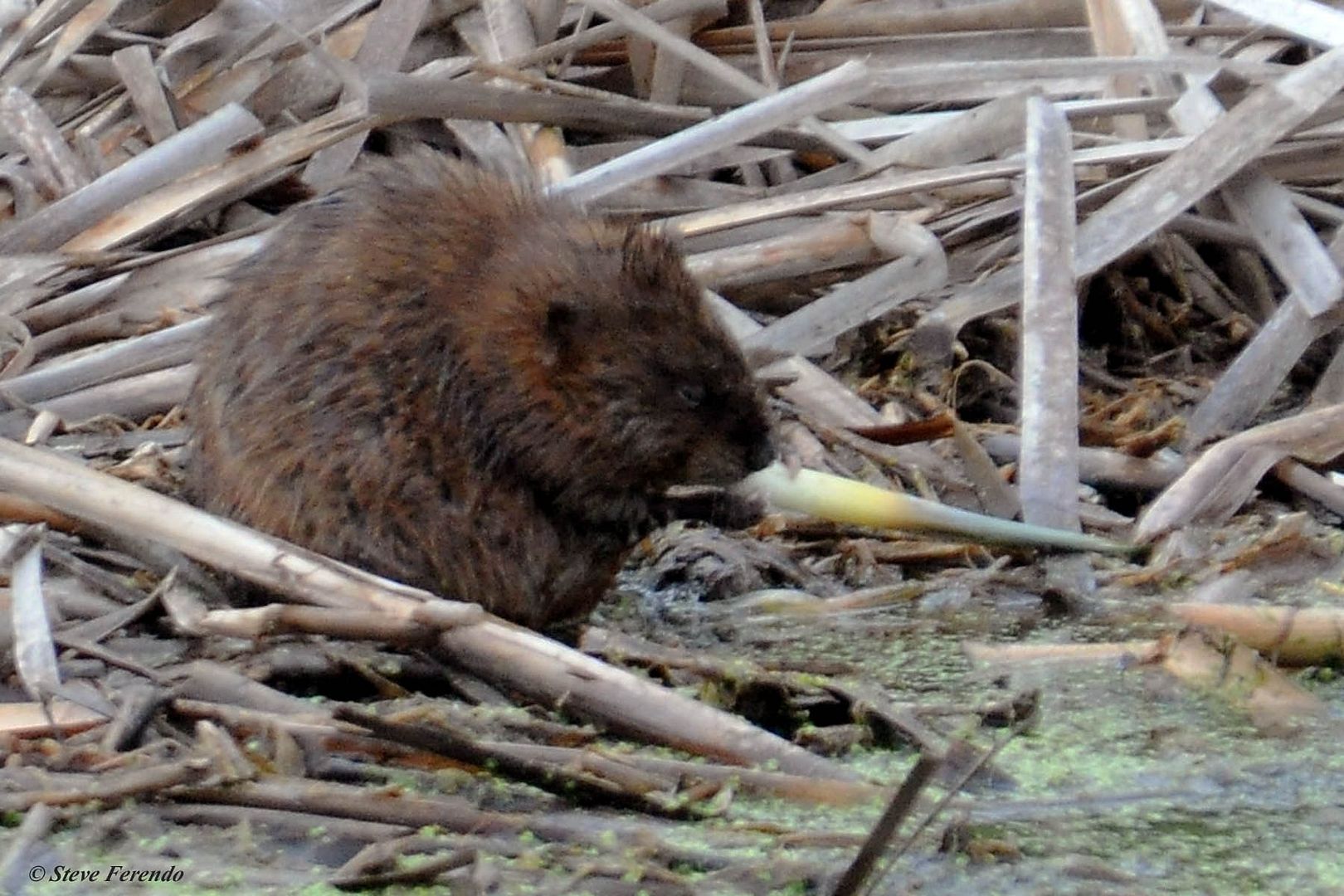 This one has a den entrance not far from the bank...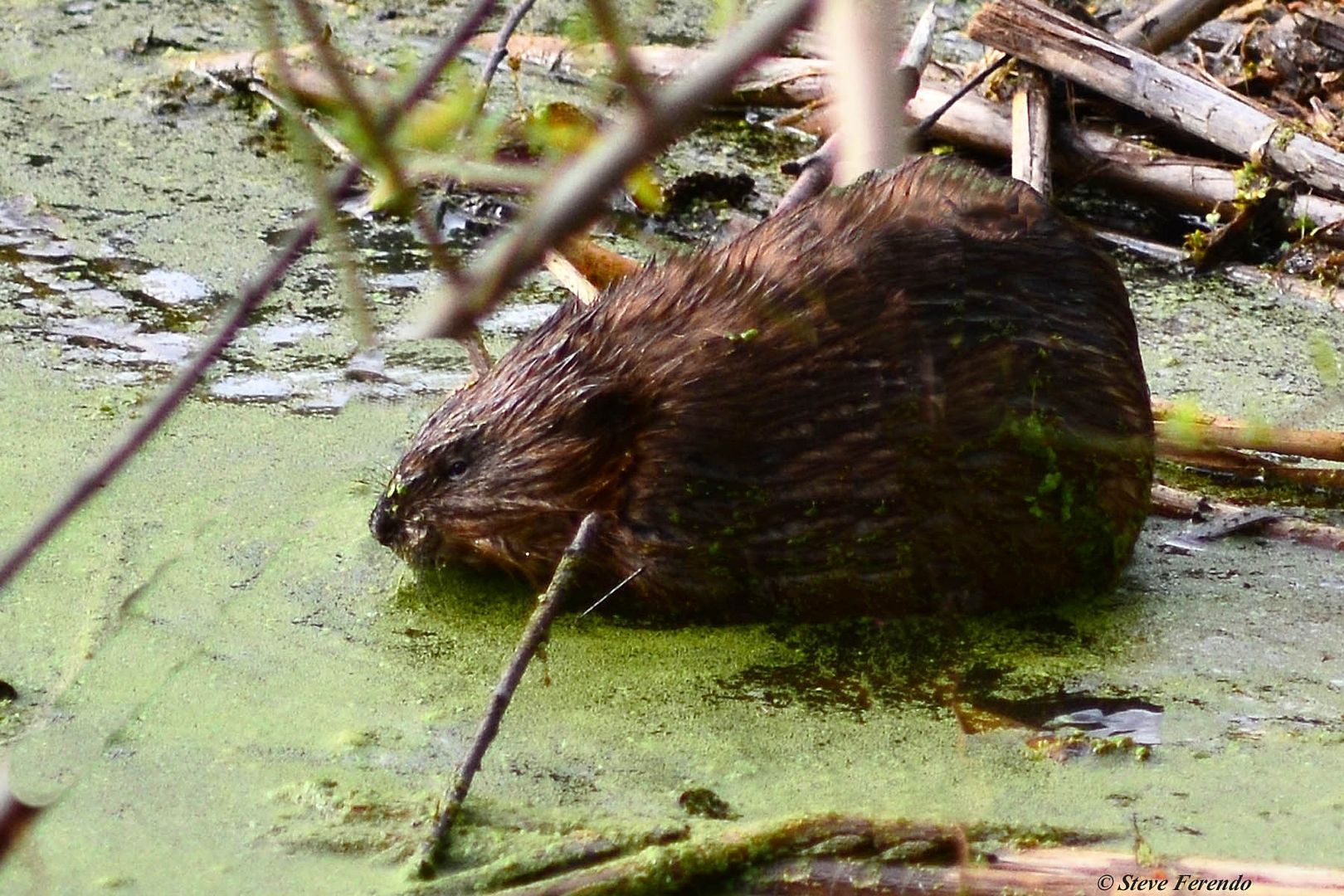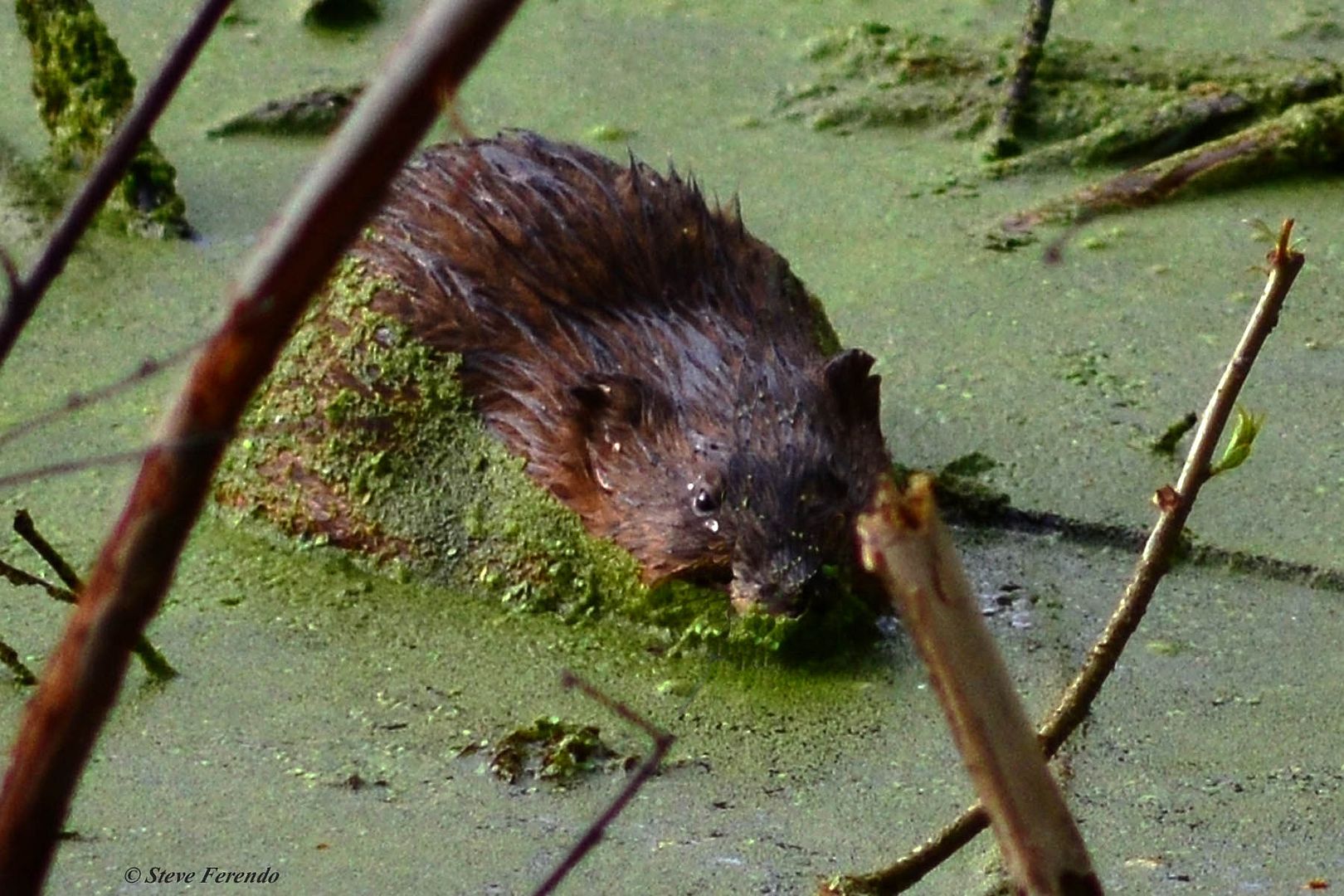 While waiting for the muskrats I watched a chipping sparrow gather nest building materials...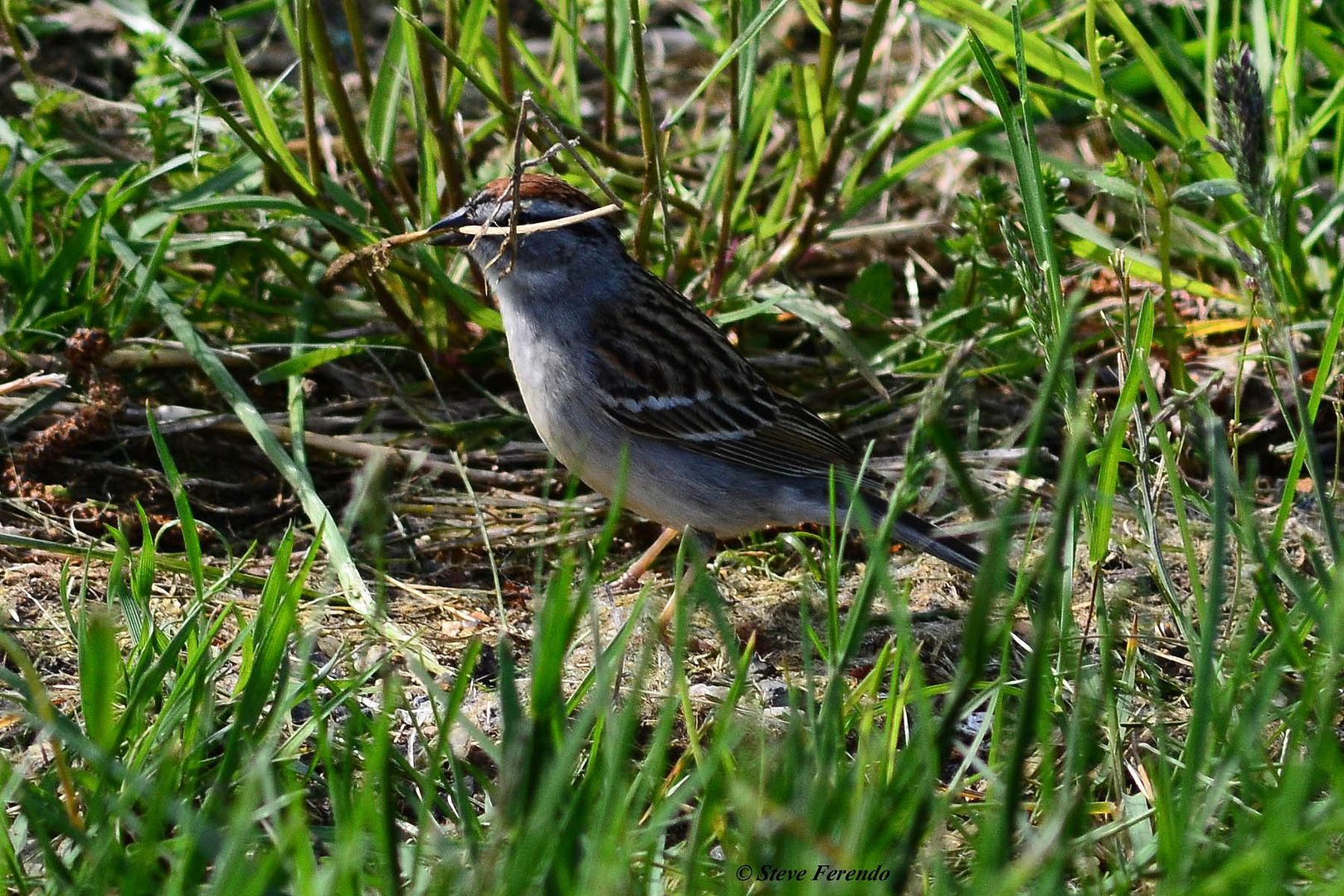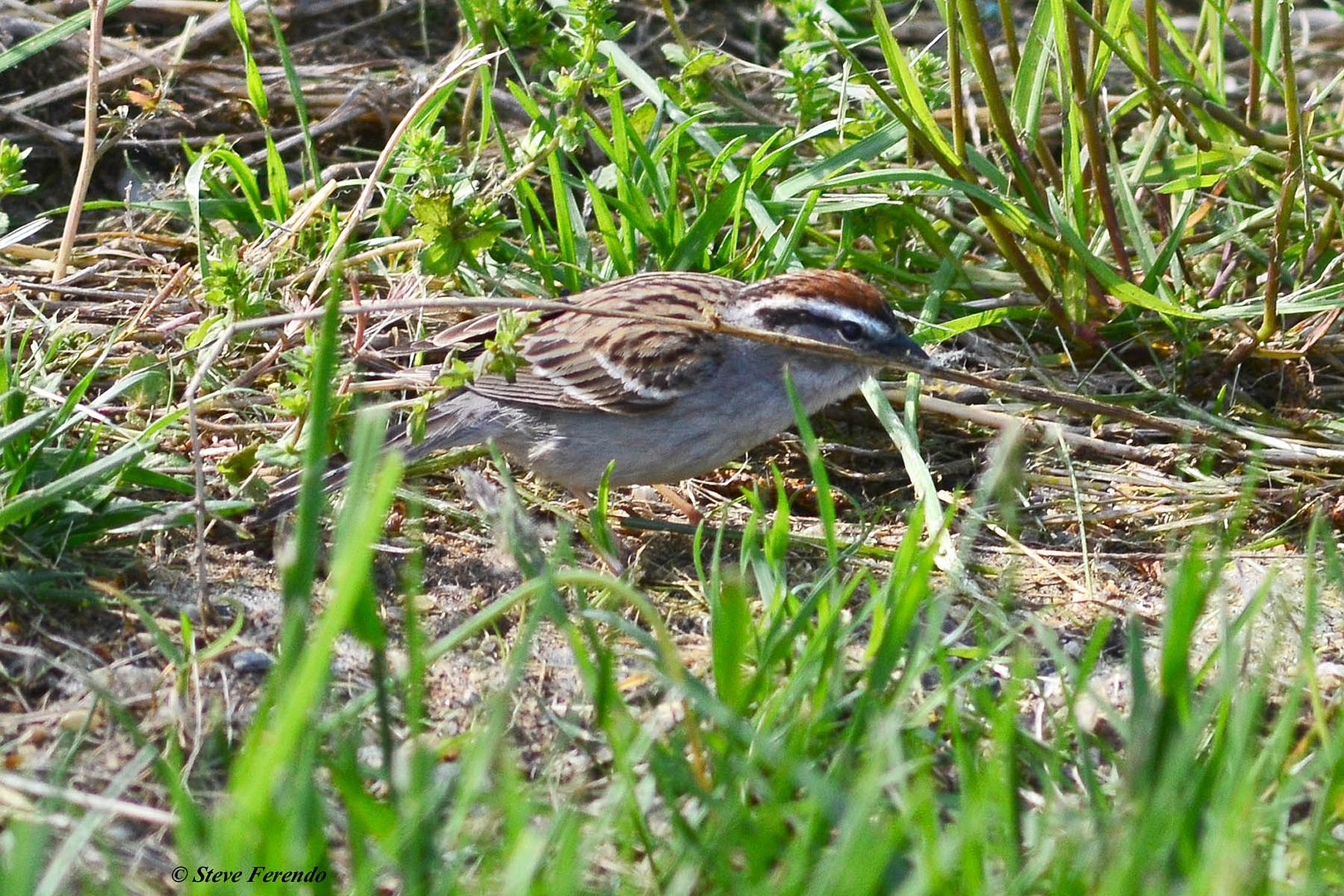 I was also visited by a robin and blue jay...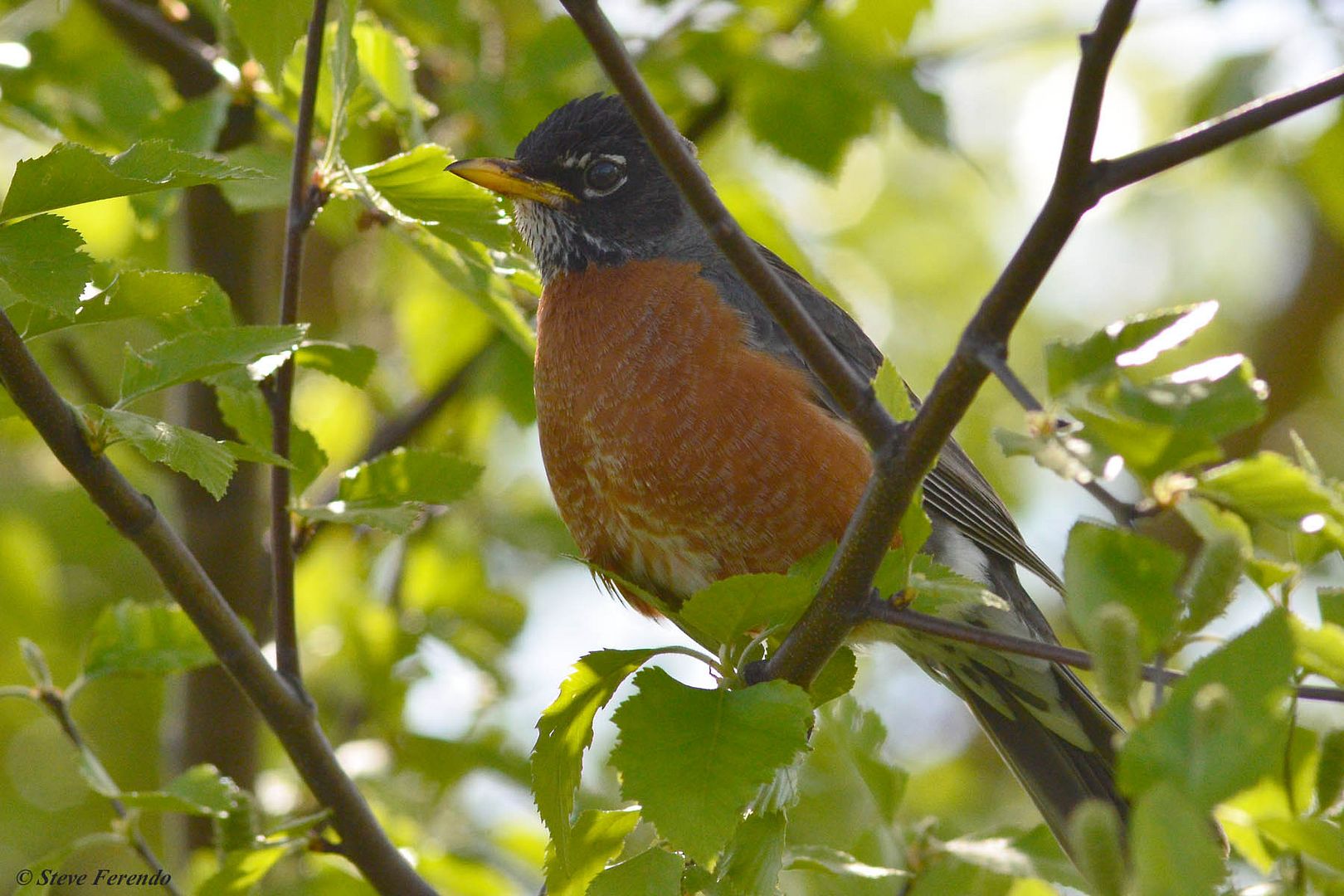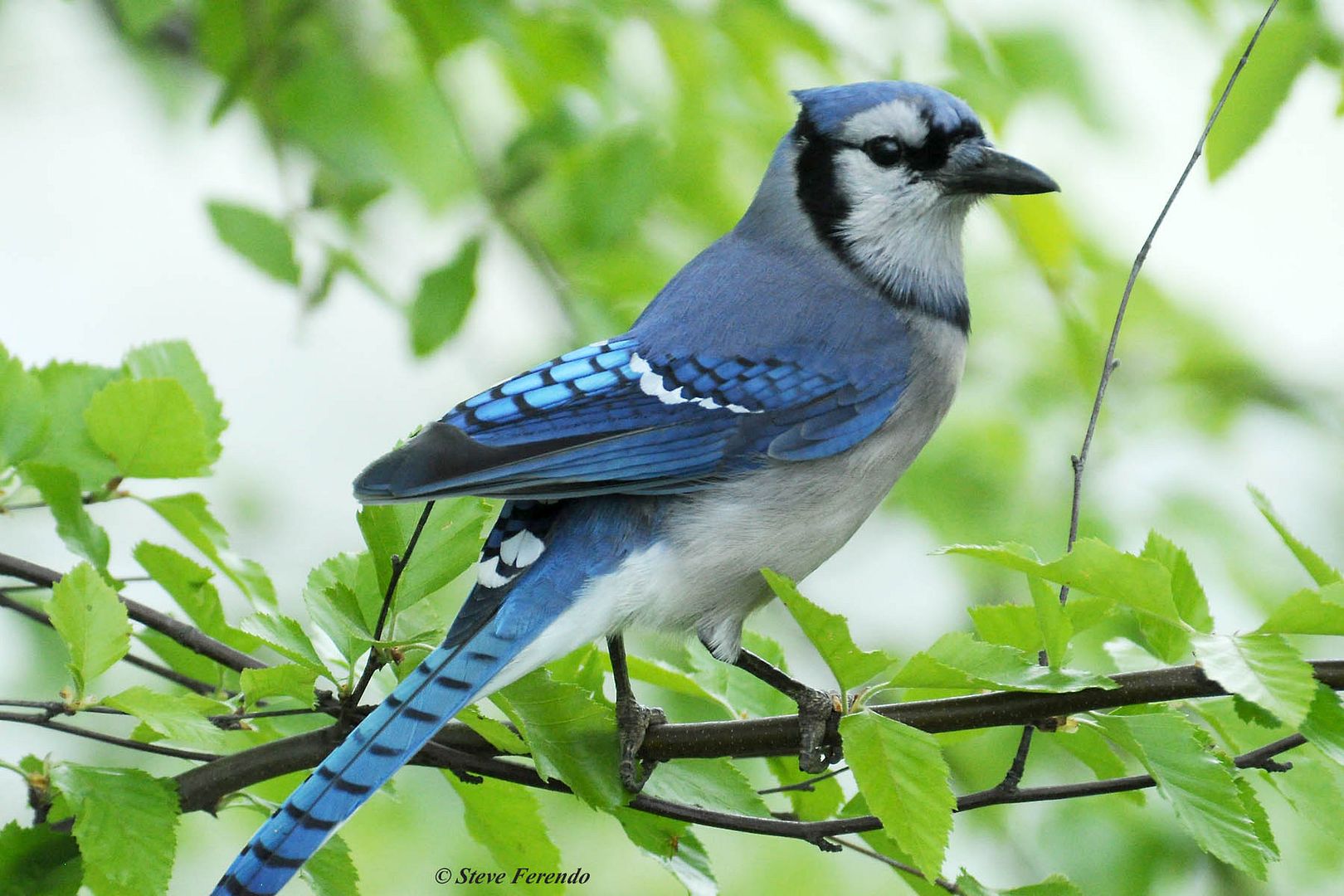 All the wild critters are busy building nests and preparing for summer. I hope you get to see some, too.