In a recent blog post I identified this bird as a "sand piper type bird", I have recently learned from members of the Frederick Bird Club that it is a Solitary Sandpiper. I am glad that I photographed it while I had the chance because it seems to have continued its' migration to breeding grounds in the North. It was interesting to observe its' feeding technique. It moved its' feet about stirring up the bottom of the creek and then quickly darted after whatever food it kicked up...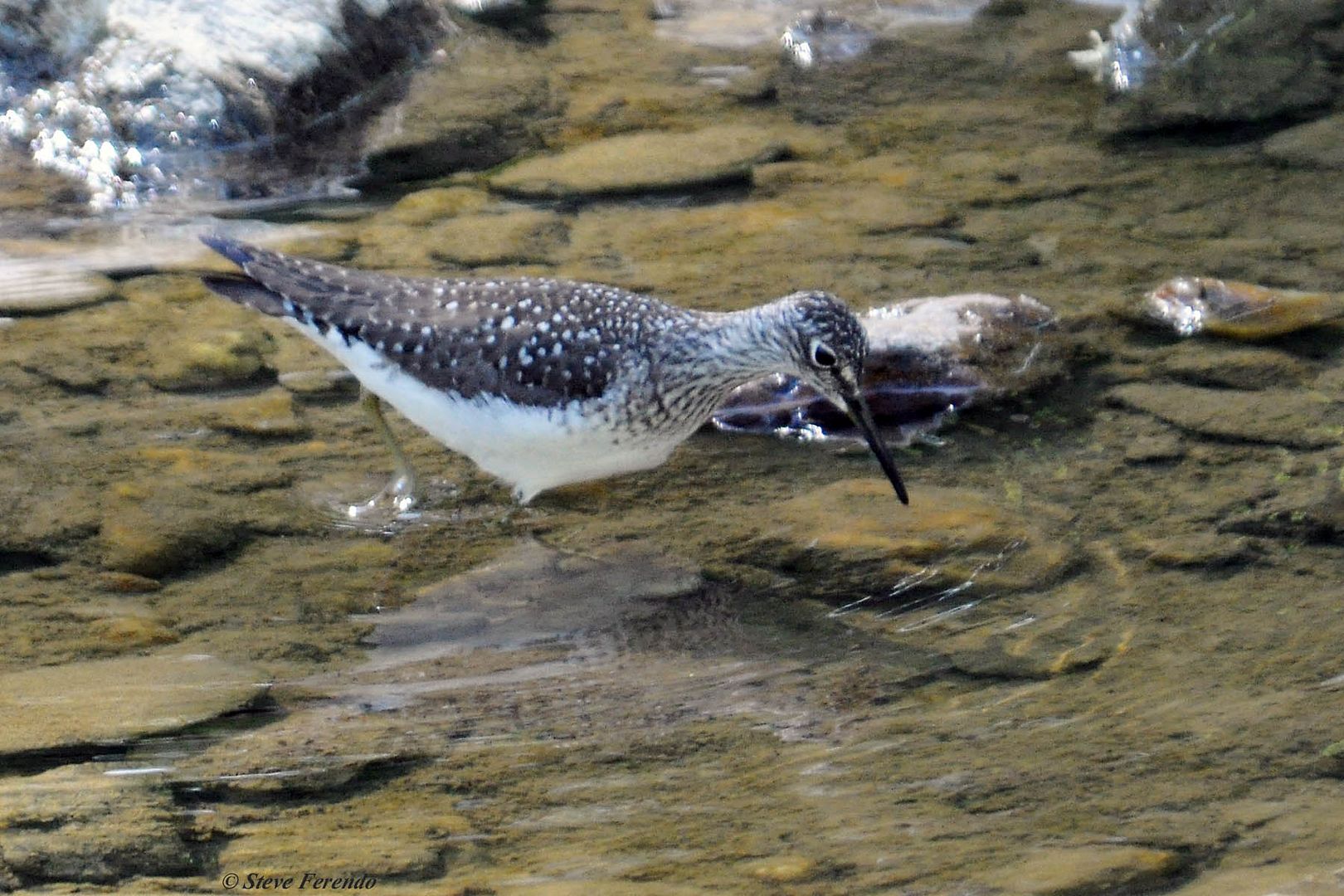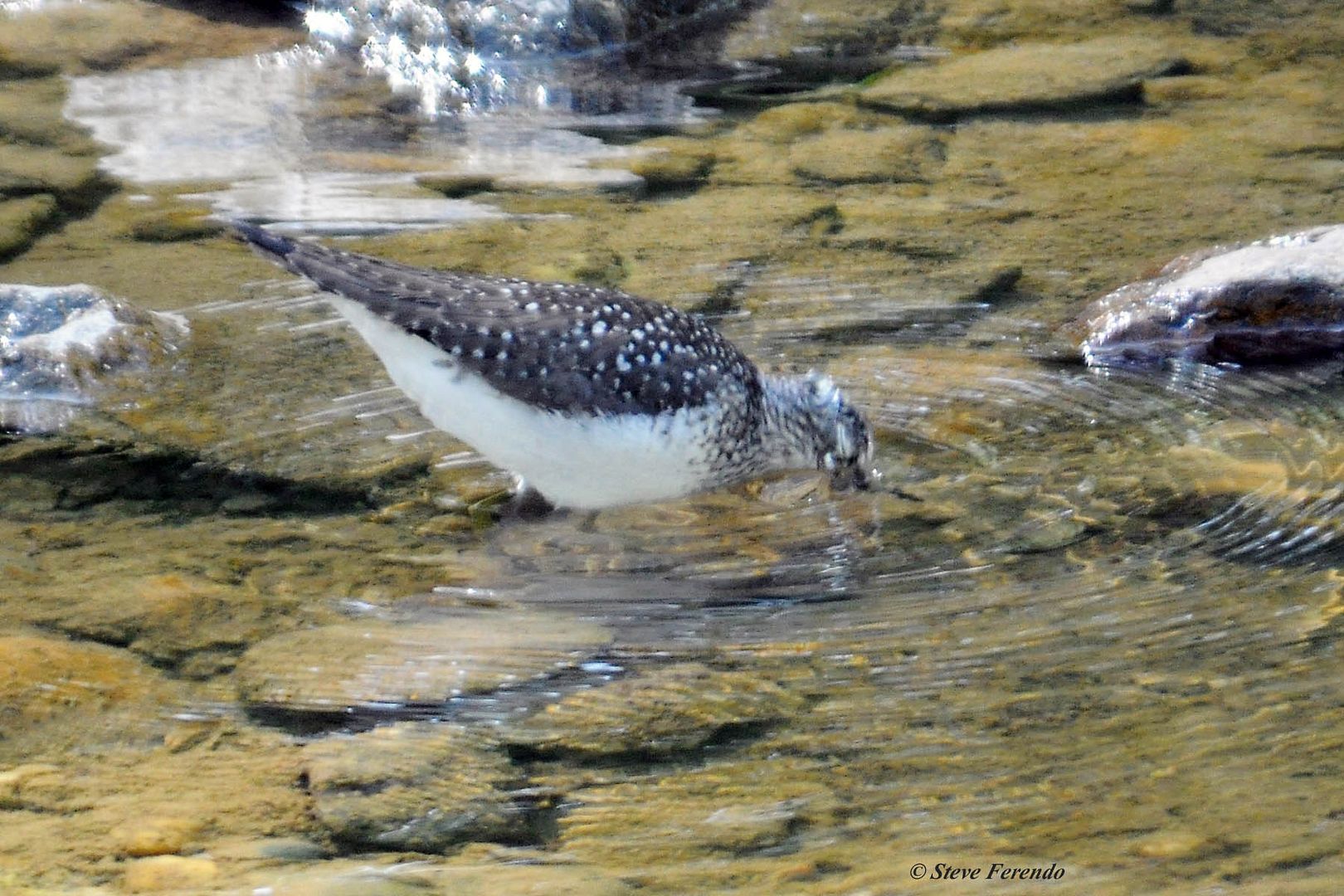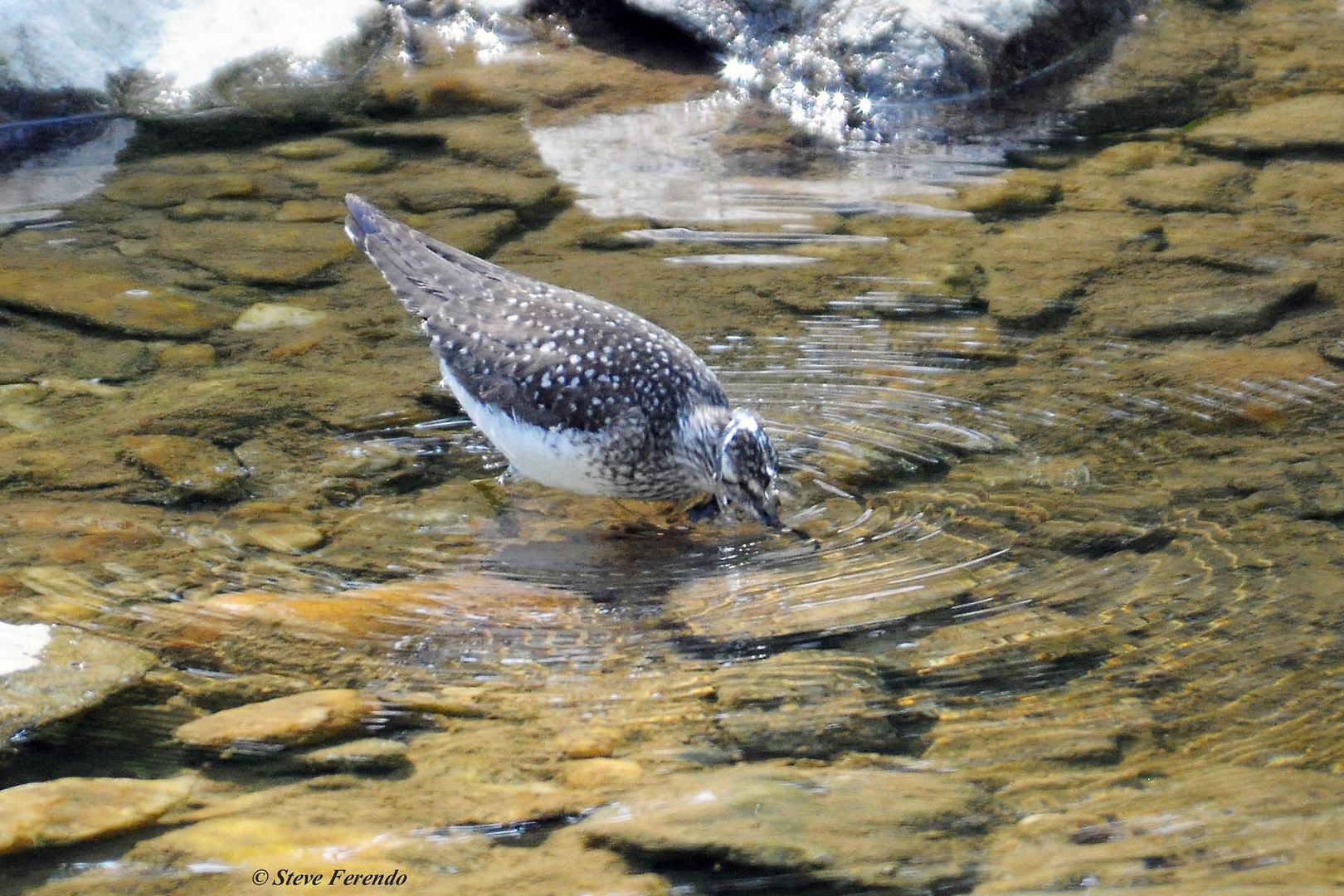 It moved a few inches and repeated the process...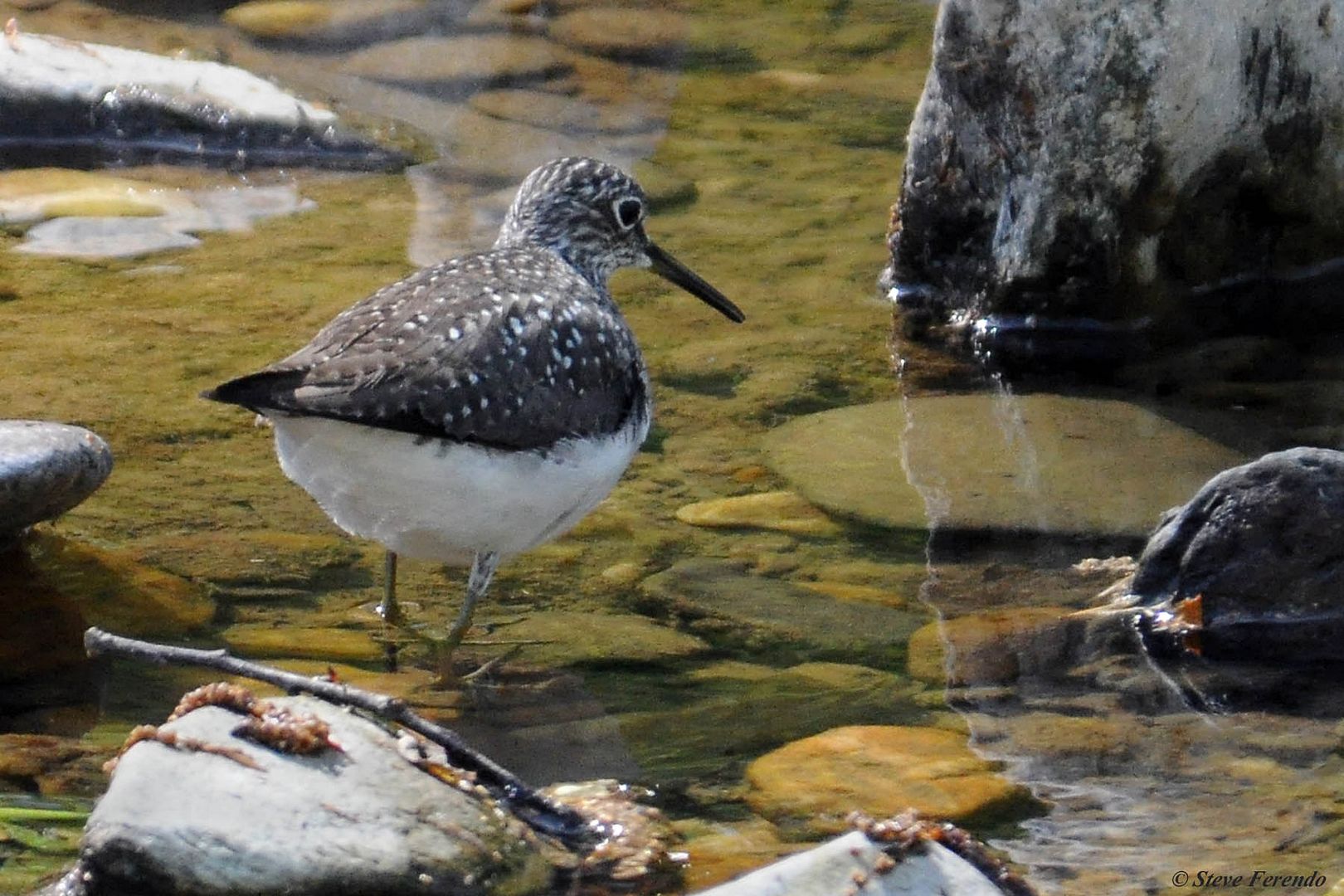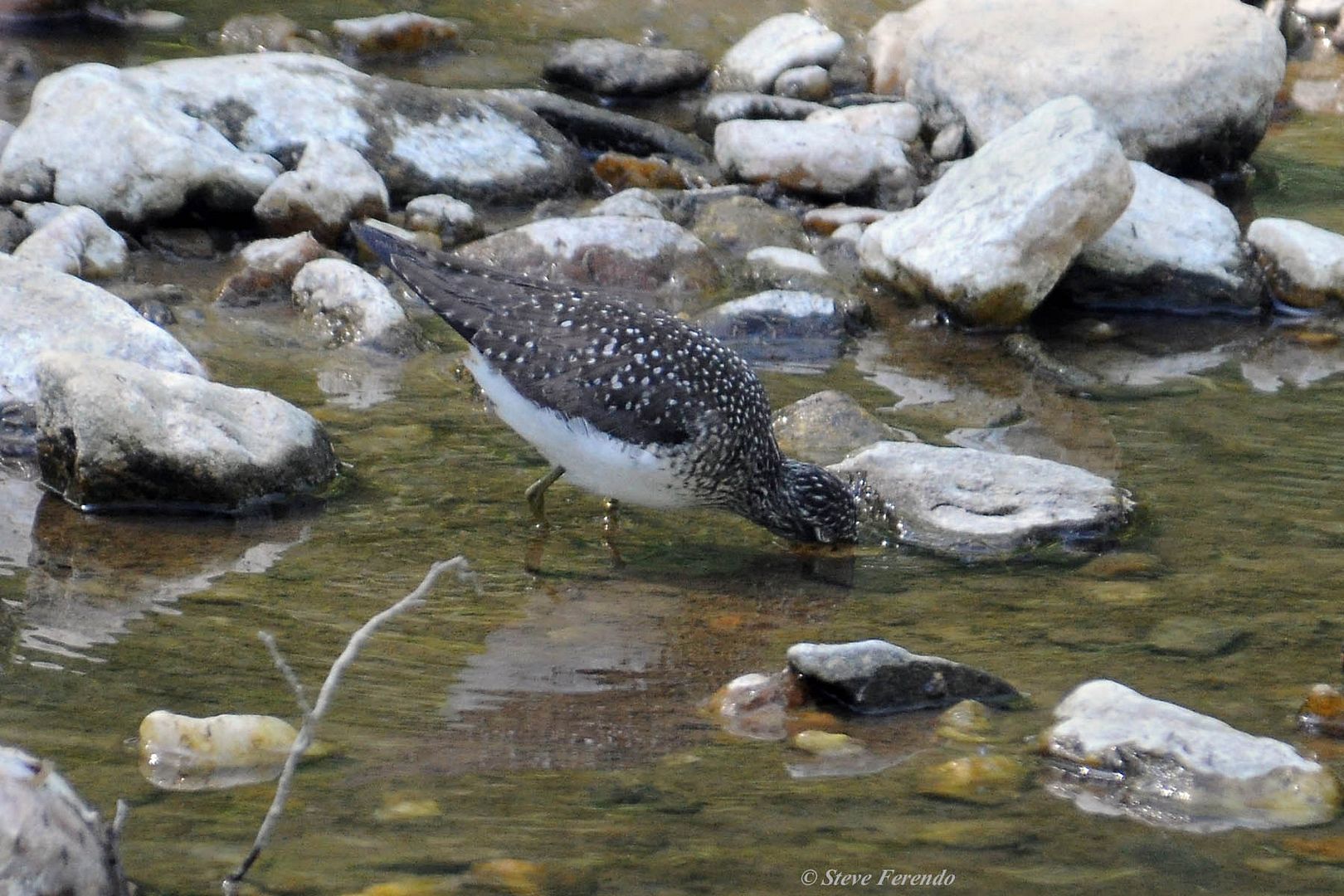 In the next photo you can just make out what appears to be a larvae in the sandpipers mouth. Perhaps a helgrammite or dobsonfly larvae...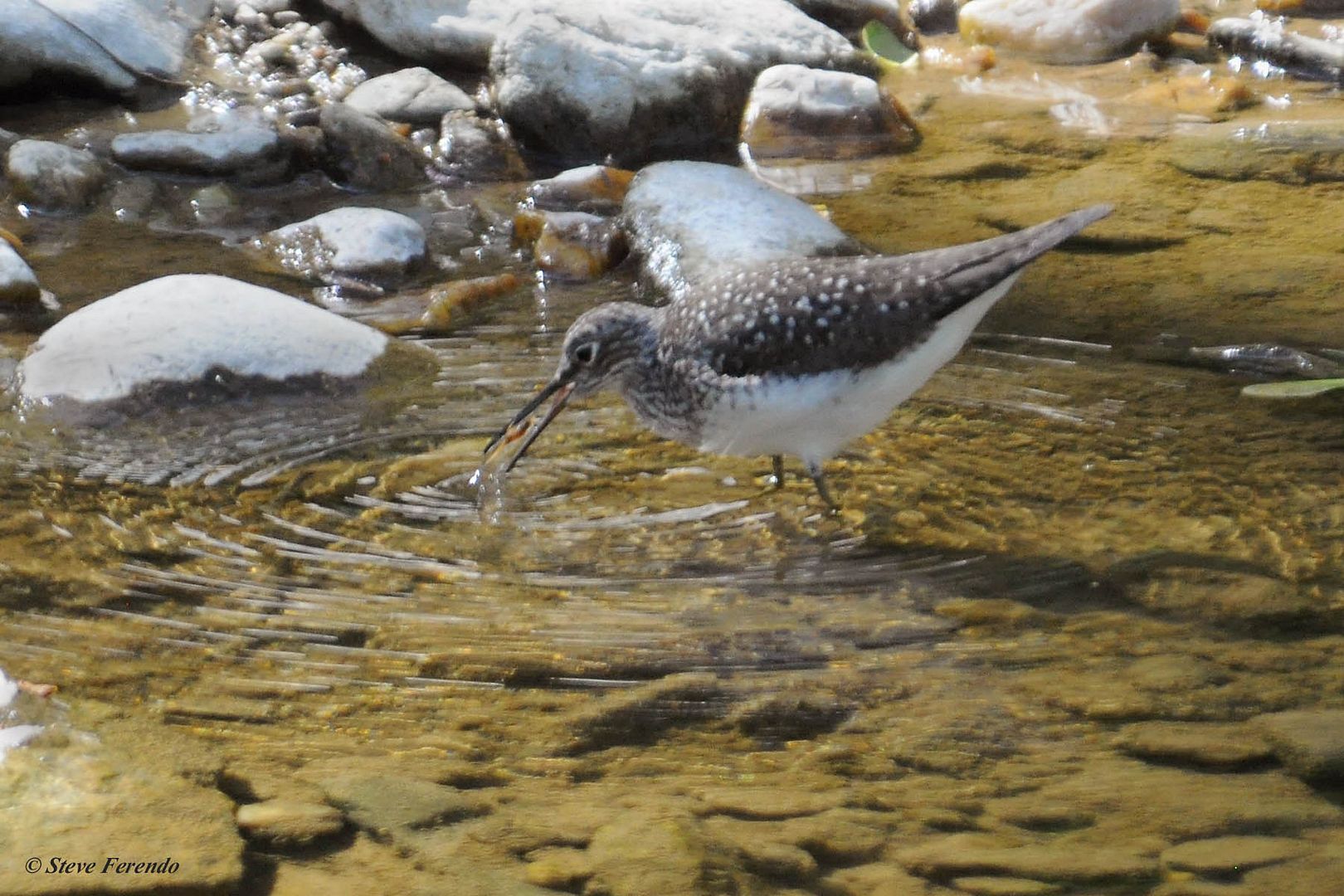 Thanks for letting me share my first Solitary Sandpiper with you.