One of the most enjoyable aspects of Spring is the visibility of Wood Ducks. These are the most beautiful ducks that I am familiar with and I enjoy seeing them immensely...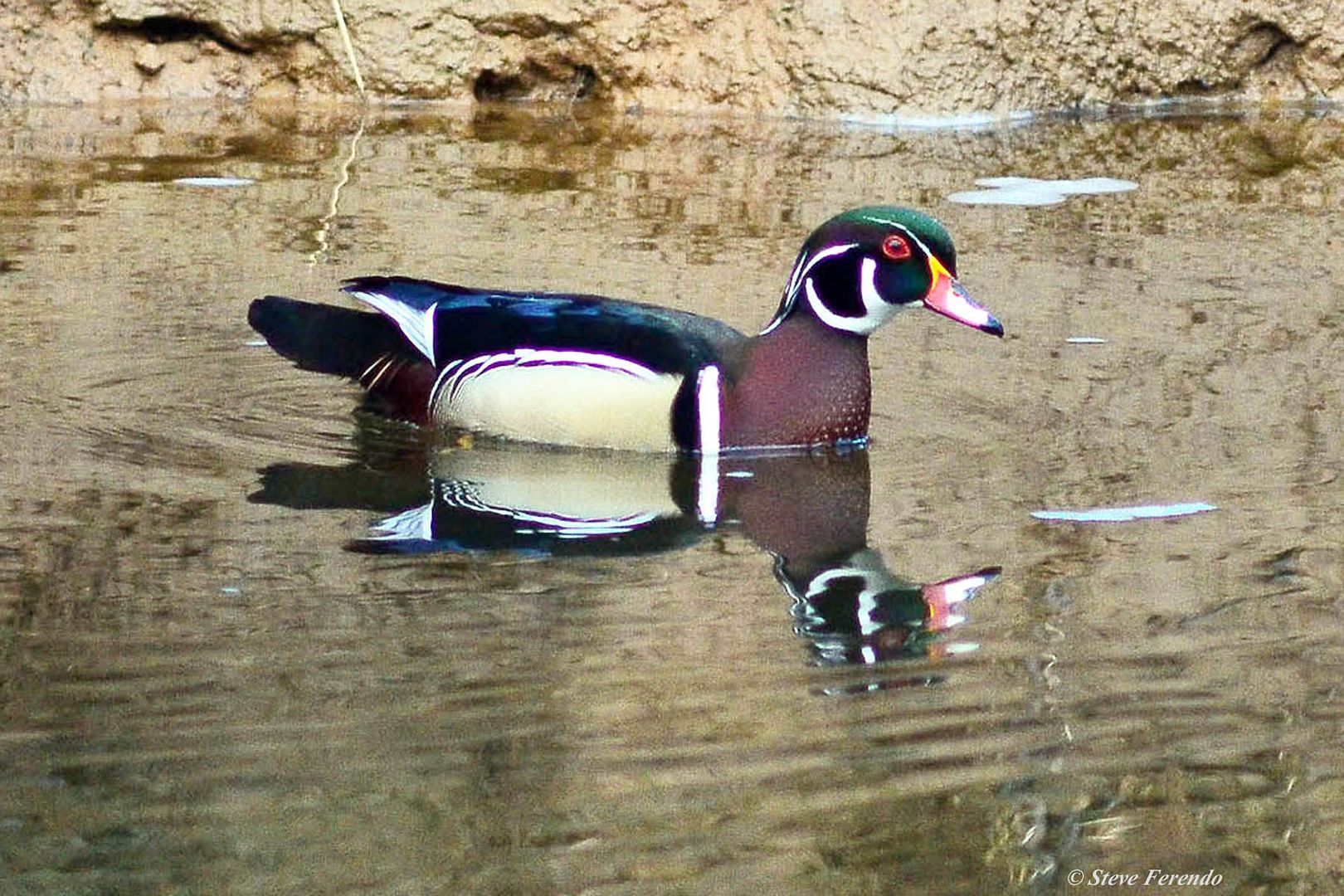 I recently witnessed behavior not normally associated with wood ducks. A female had captured a bullfrog and was attempting to eat it. After several minutes she gave up, and the male snatched it from the water and attempted to swallow it. When I tried to get closer for a clear photograph they took wing leaving me only with these poor images...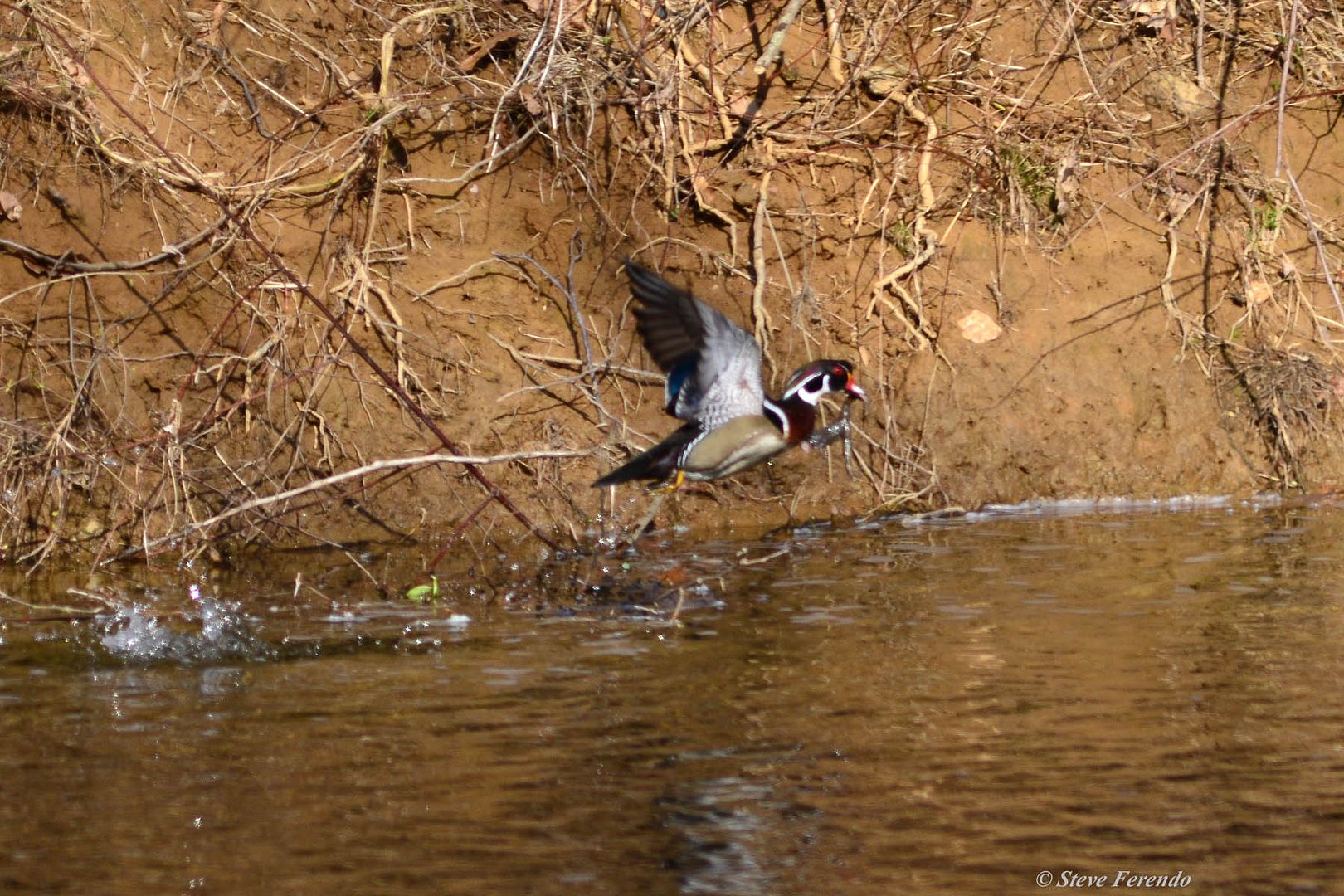 Look closely and you can see the bullfrog dangling from his bill...
The adults of this species are thought to be vegetation eaters exclusively. To my knowledge there has never been another documented instance of them trying to feed on vertebrates.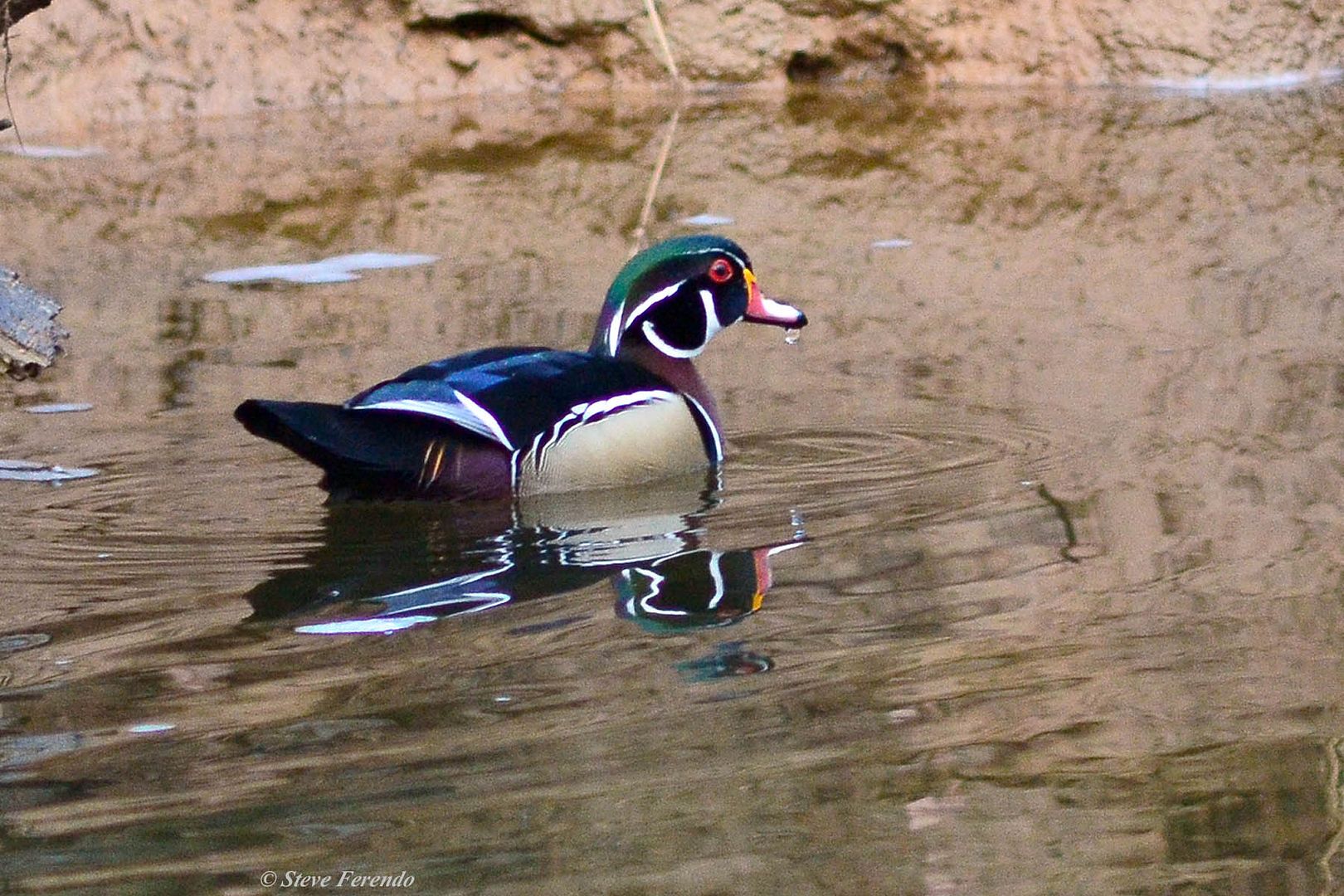 Thanks for letting me share these beautiful creatures with you.