We have experienced some extreme weather changes lately which might account for the variety of wildlife sightings. The first two photos are of a Green-winged Teal. A species of waterfowl I rarely see. It was on a small pond just as snow was beginning to fall...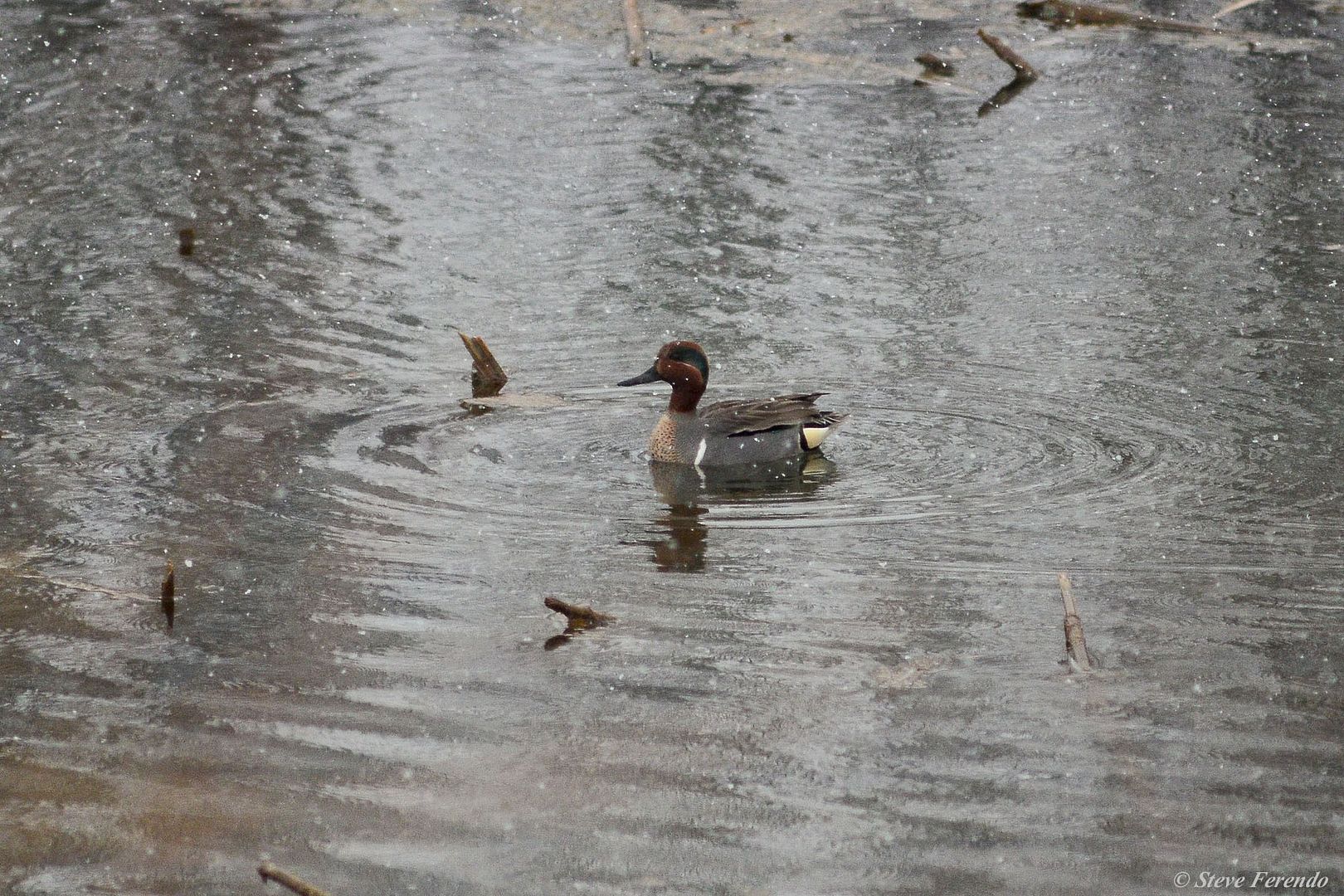 The next morning we awoke to a winter wonderland. The snow only lasted one day before it melted, but it was beautiful for a while...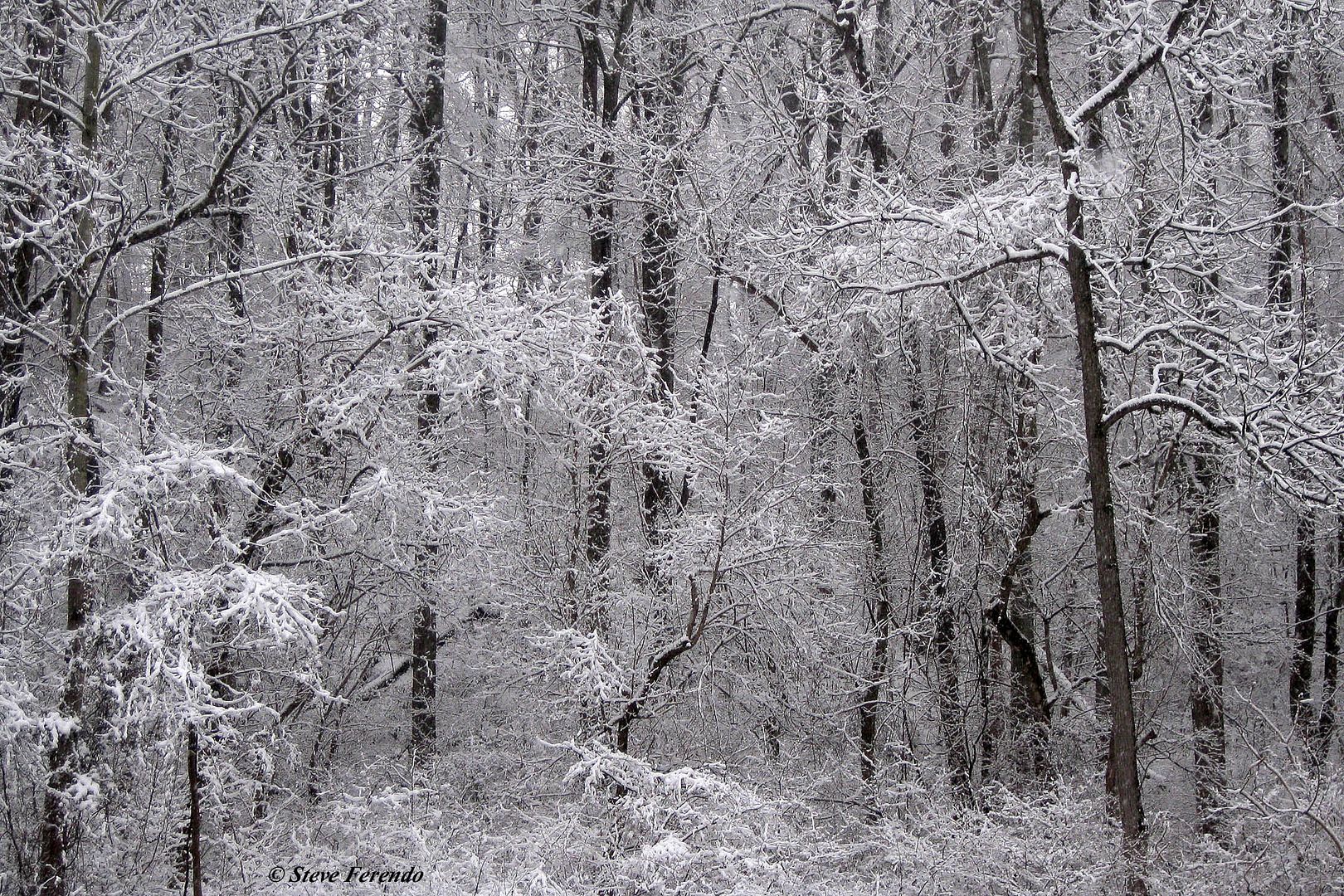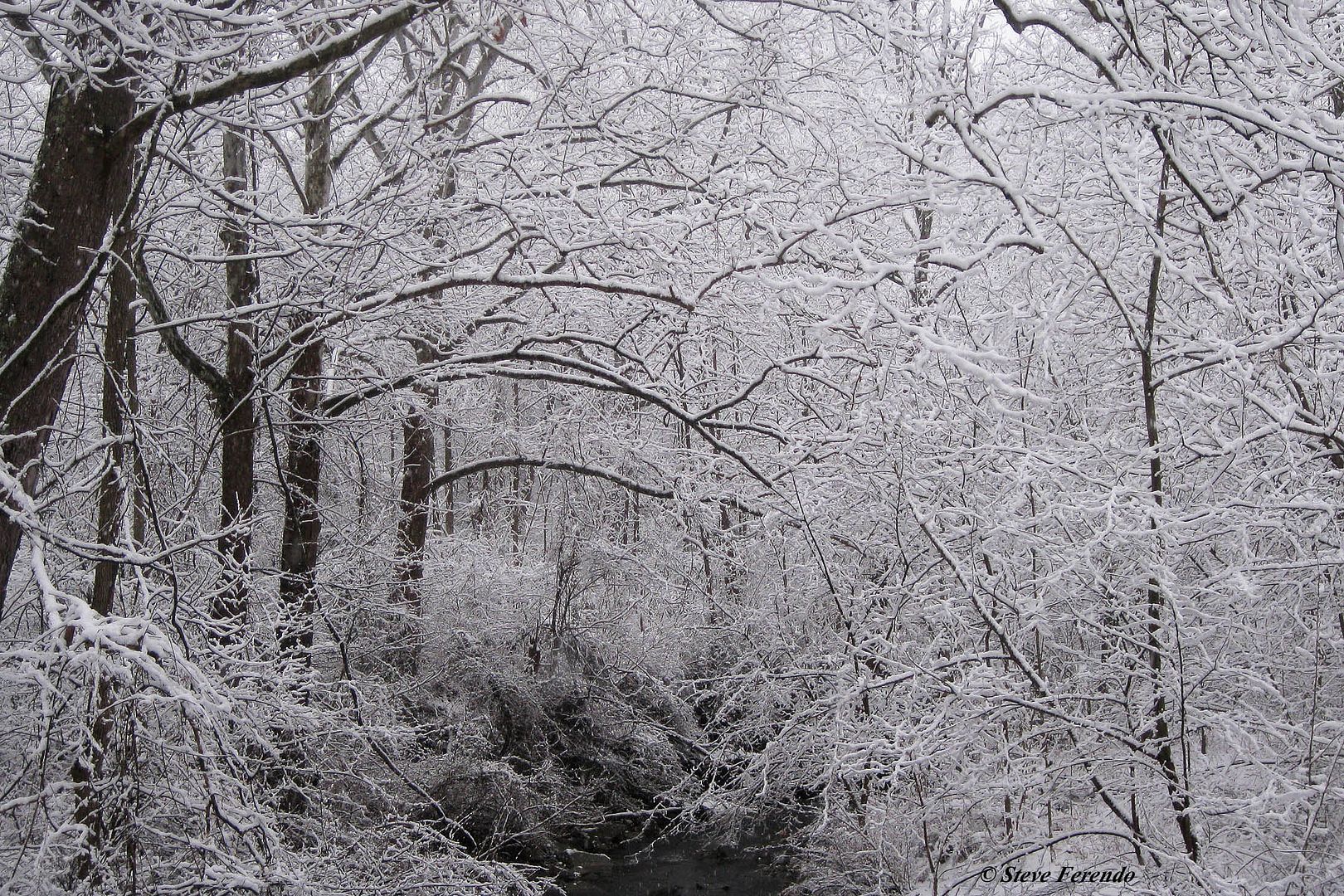 With the snow so quickly gone I found this Mallard drake searching beneath the surface for food...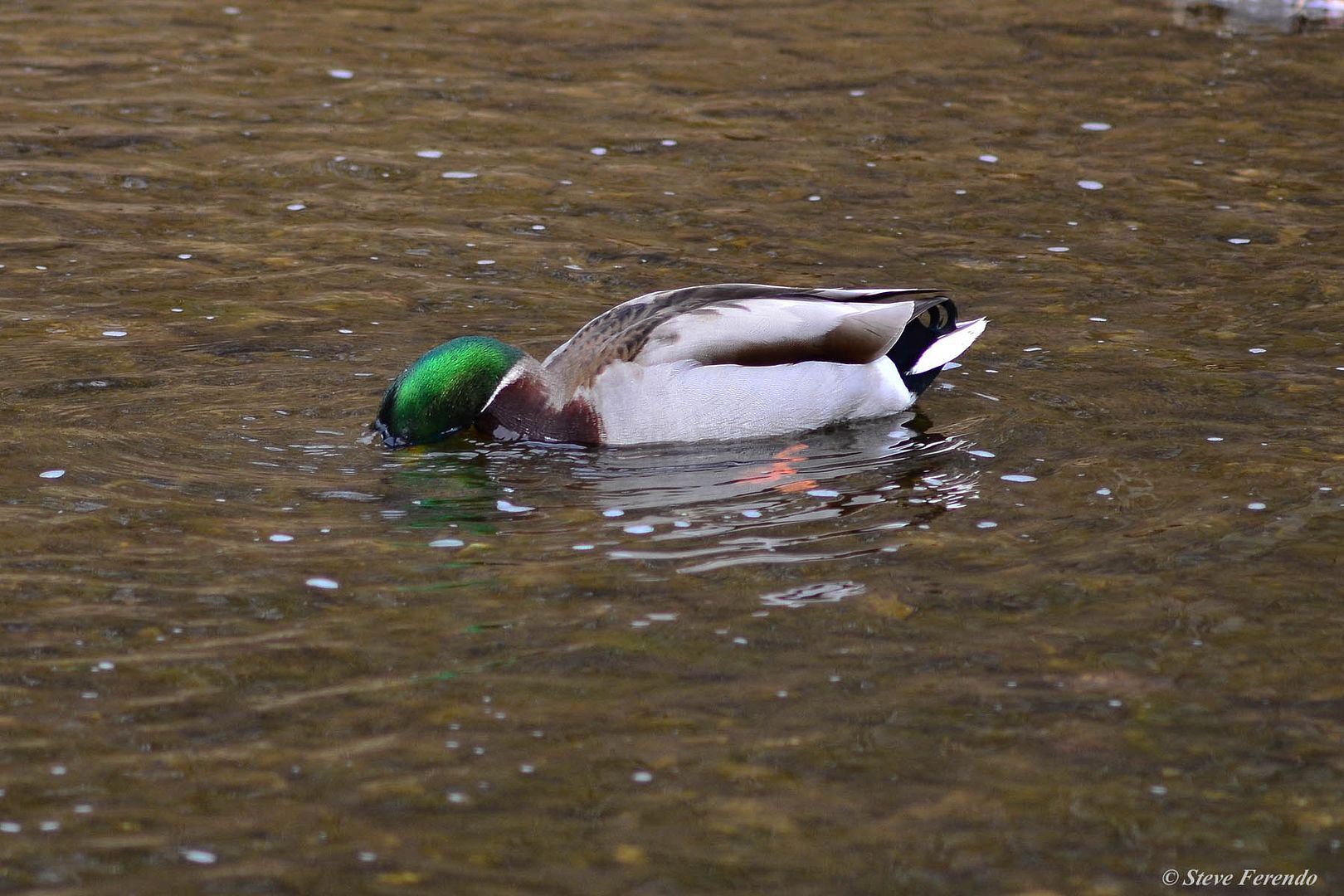 This Mourning Dove was drinking from the same stream in the early morning...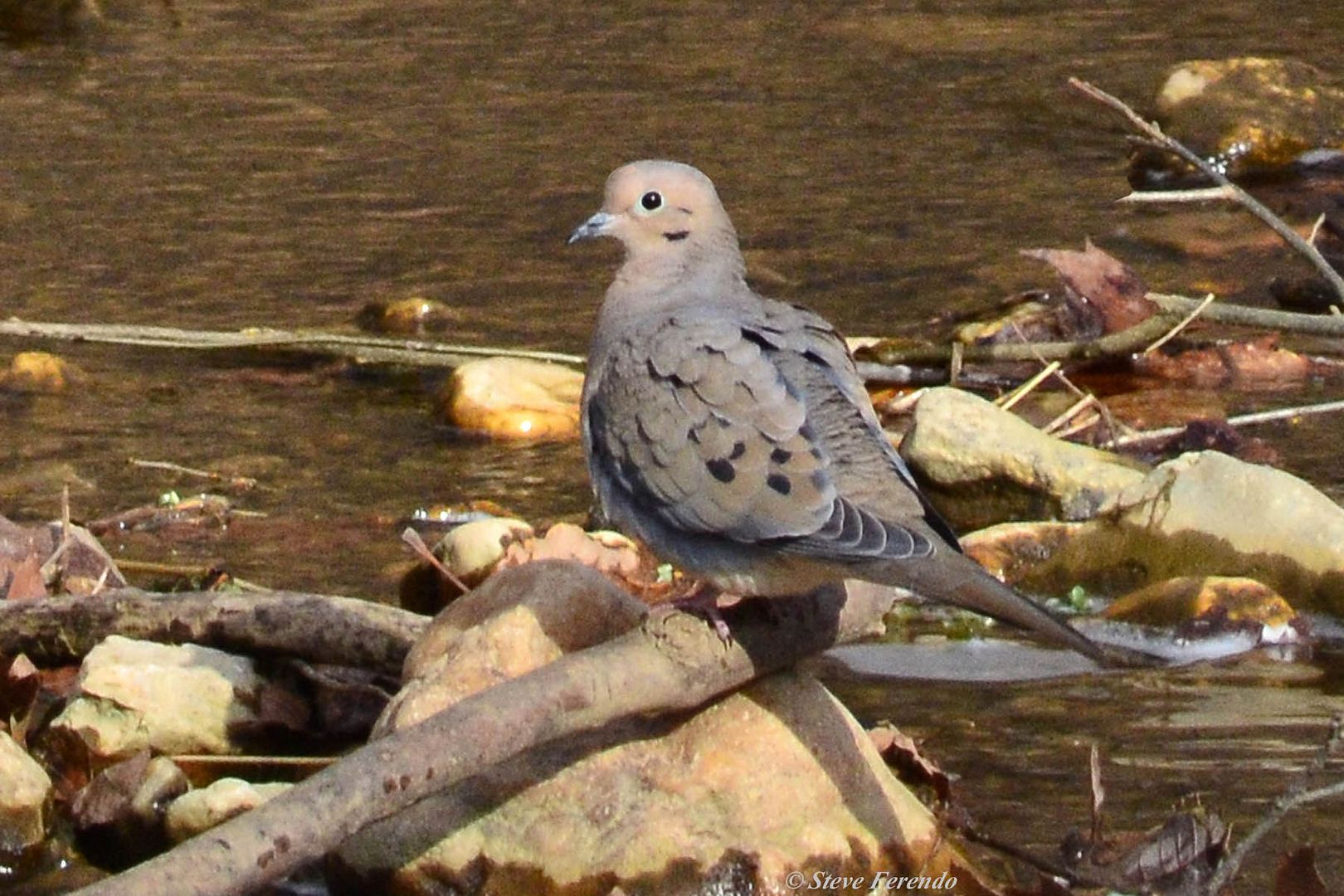 A pair of colorful Wood Ducks were cruising about searching for a likely nesting site...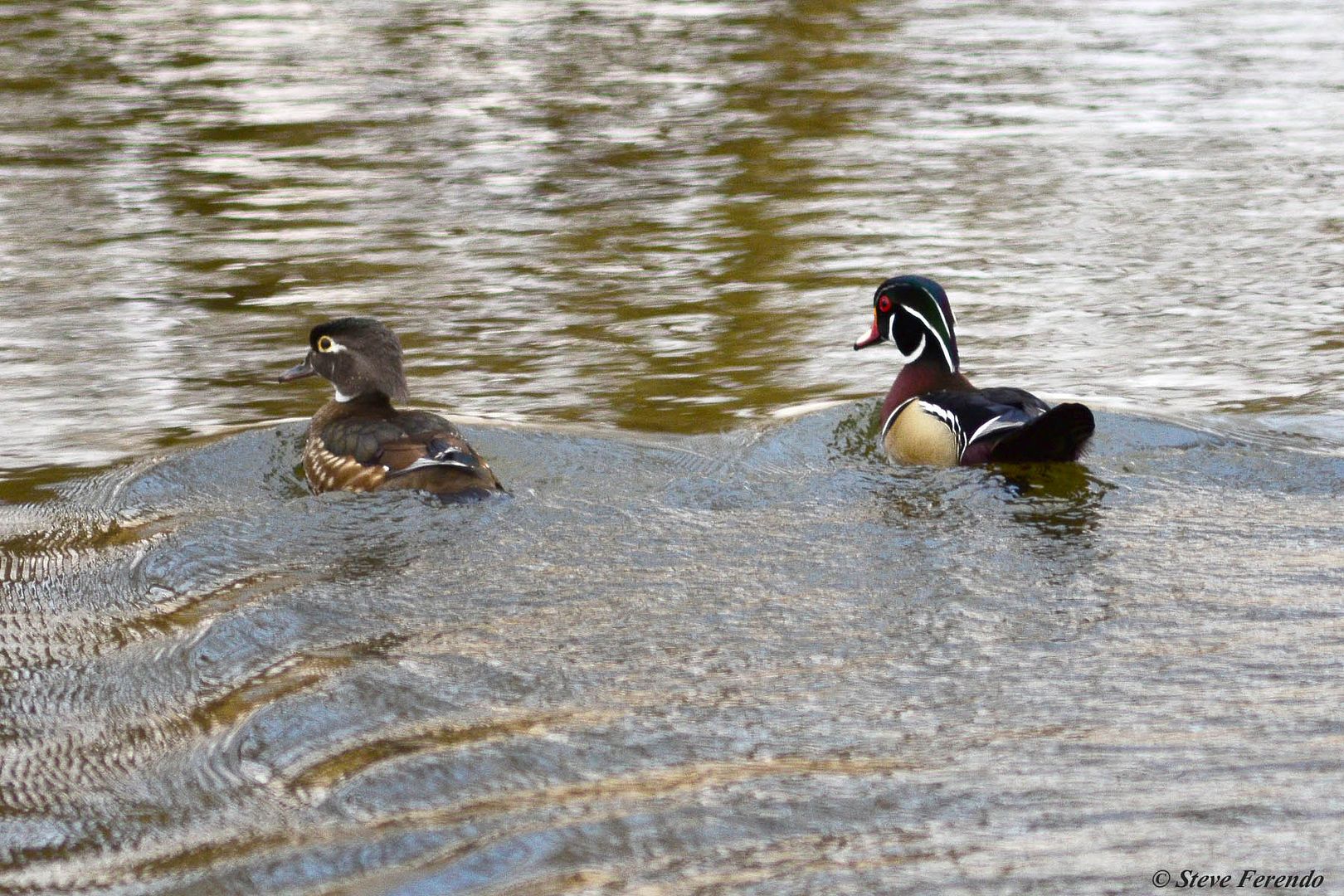 I included this photo of a mink just so my regular readers would know I have not ended my pursuit of them...
On another day, I came across this pair of Hooded Mergansers. They only posed for a second before taking off...
The warmer temperatures of the last two days seems to have the Wild Turkeys on the move looking for mates...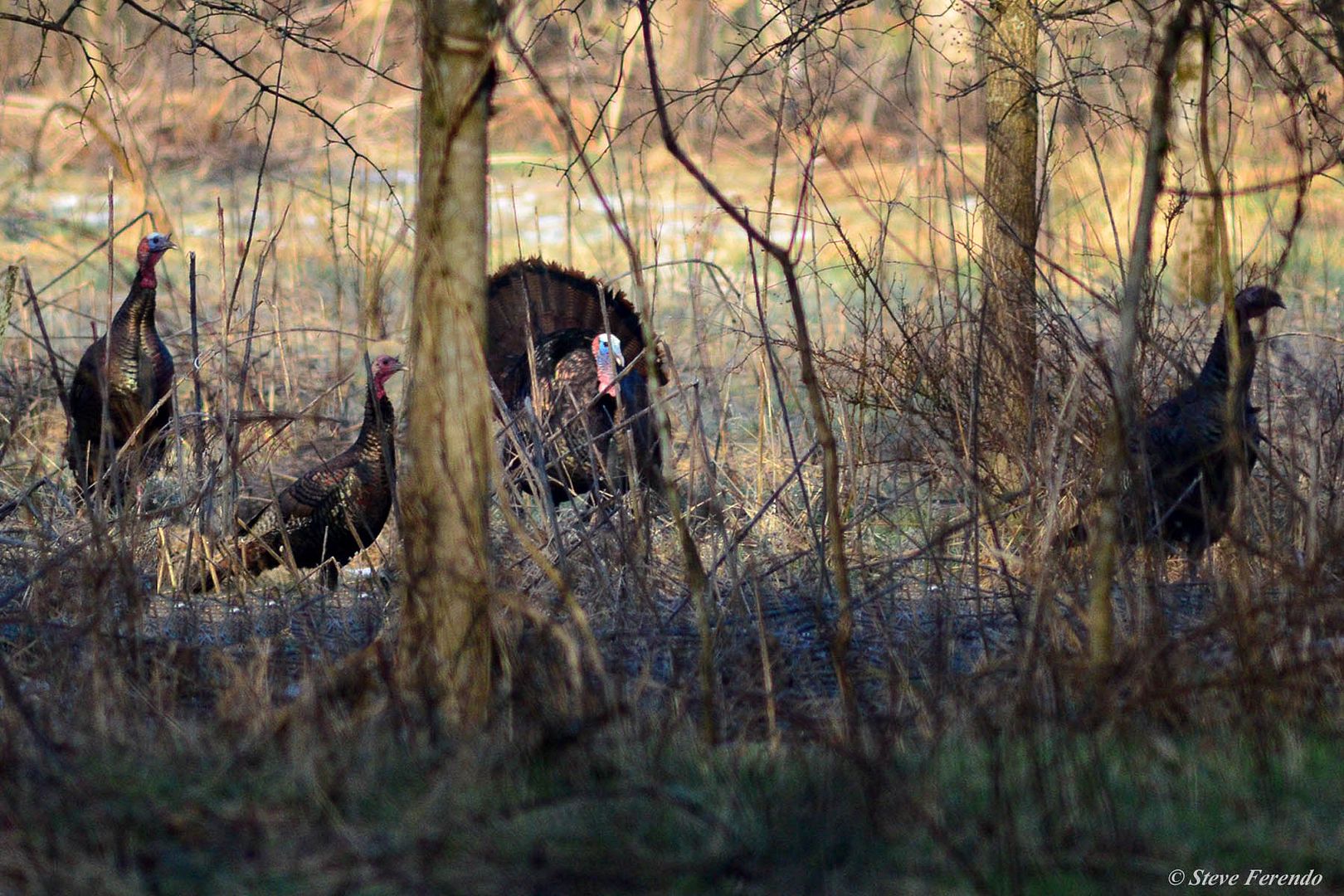 I will leave you with this photo of a large muskrat as it scurried across a log and back into the water...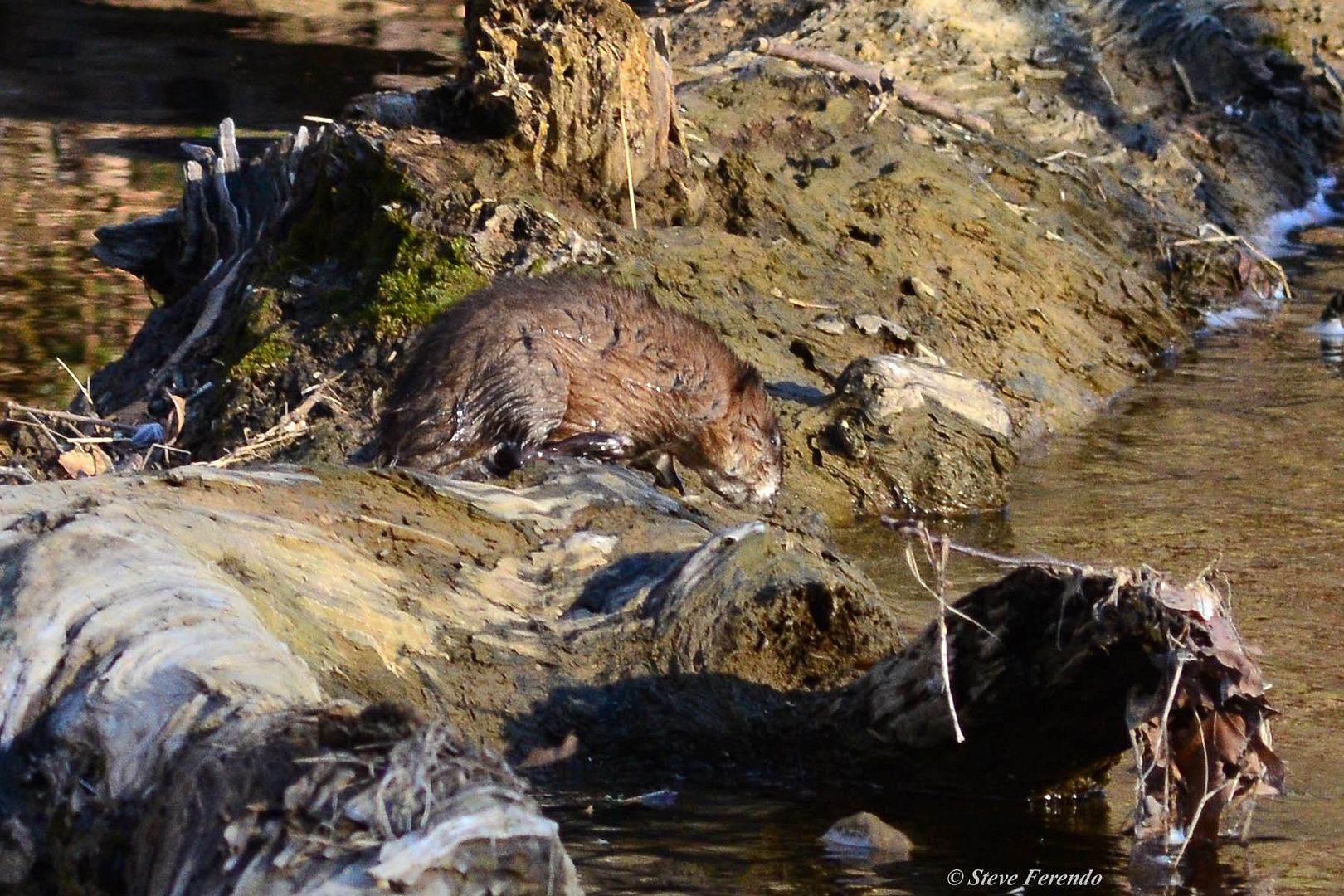 Thanks for visiting, stay well, and stop back soon.