I am still regularly seeing mink along the small streams in our area. Here are a few photos that I took recently...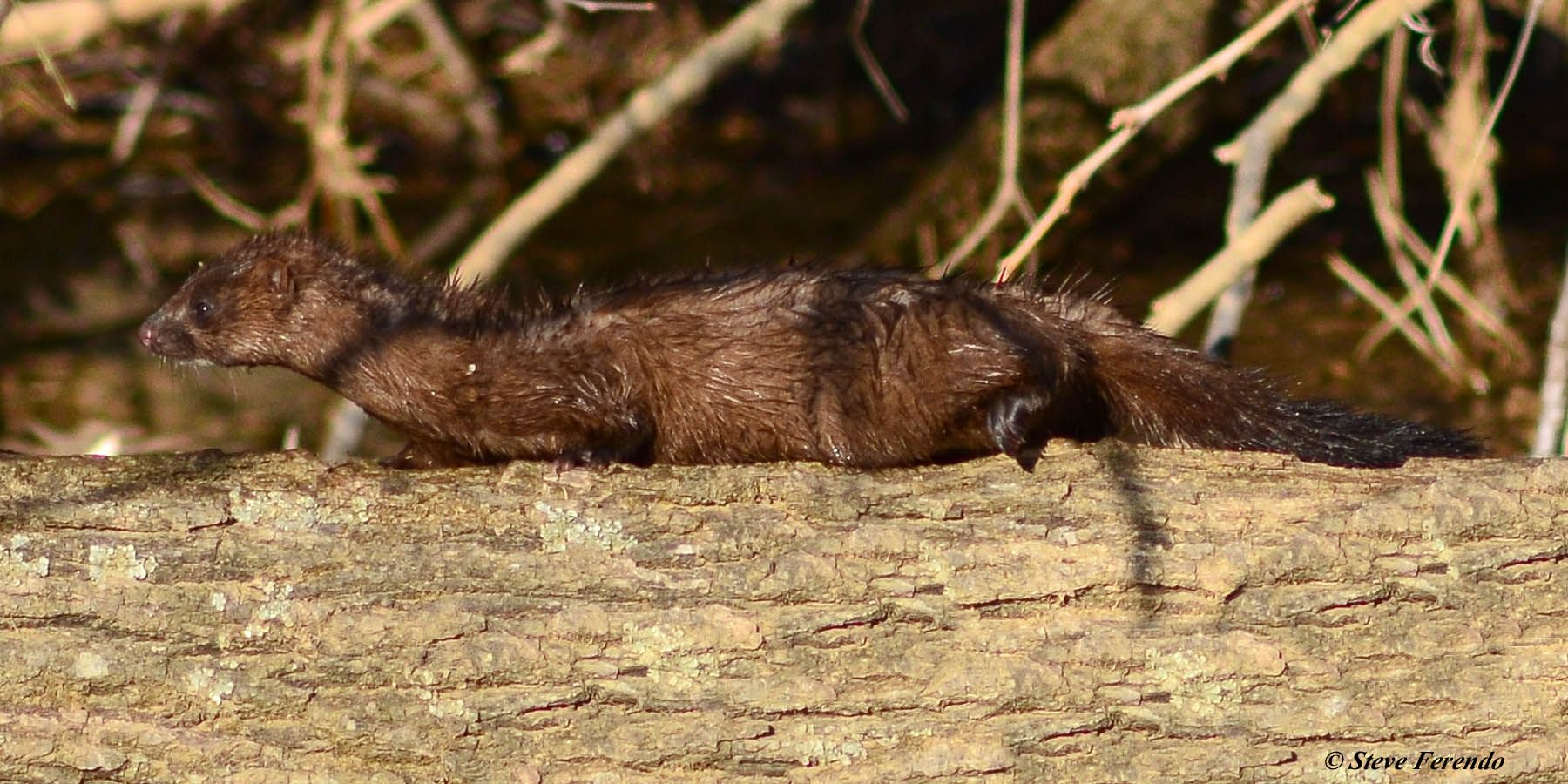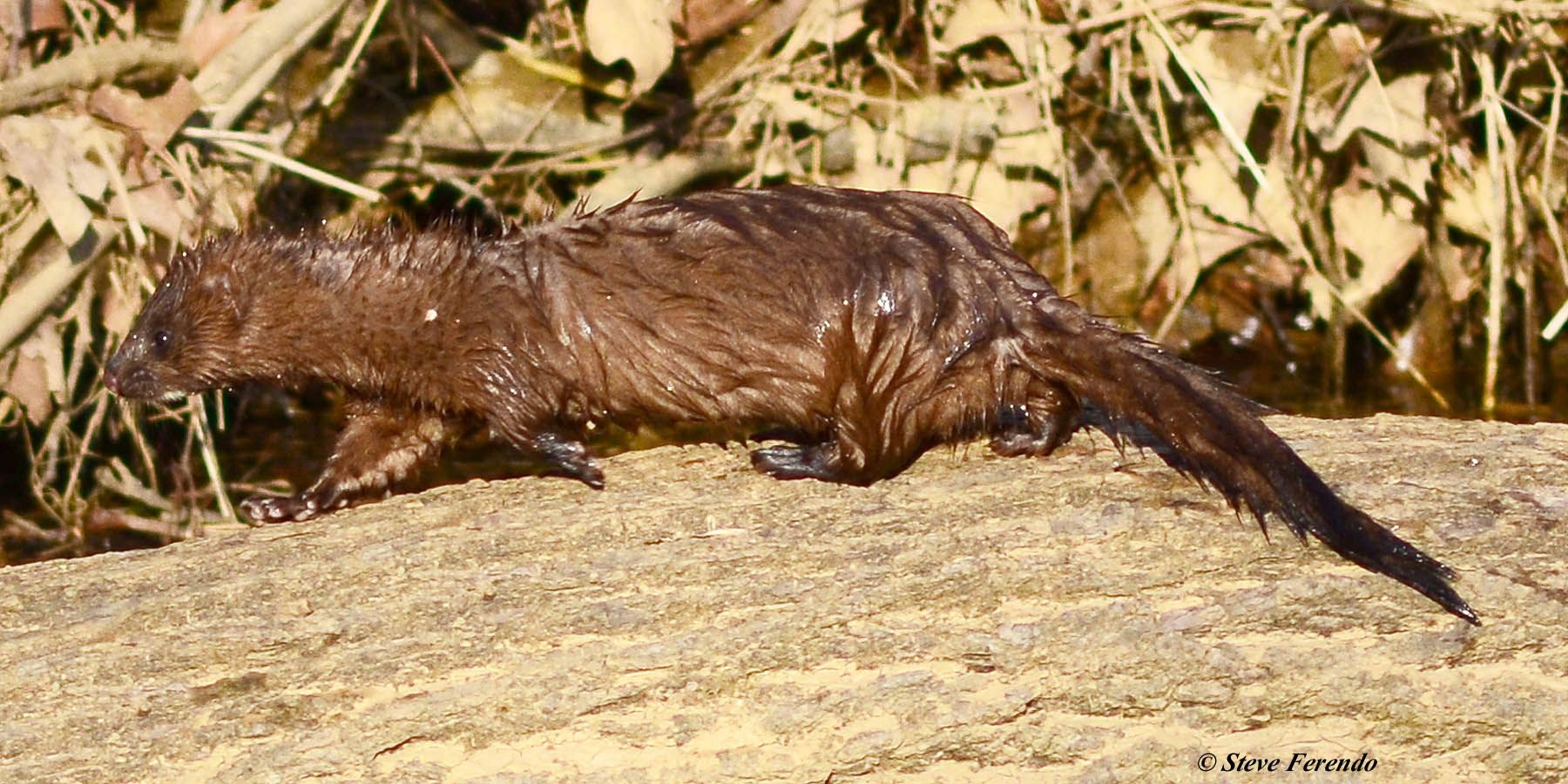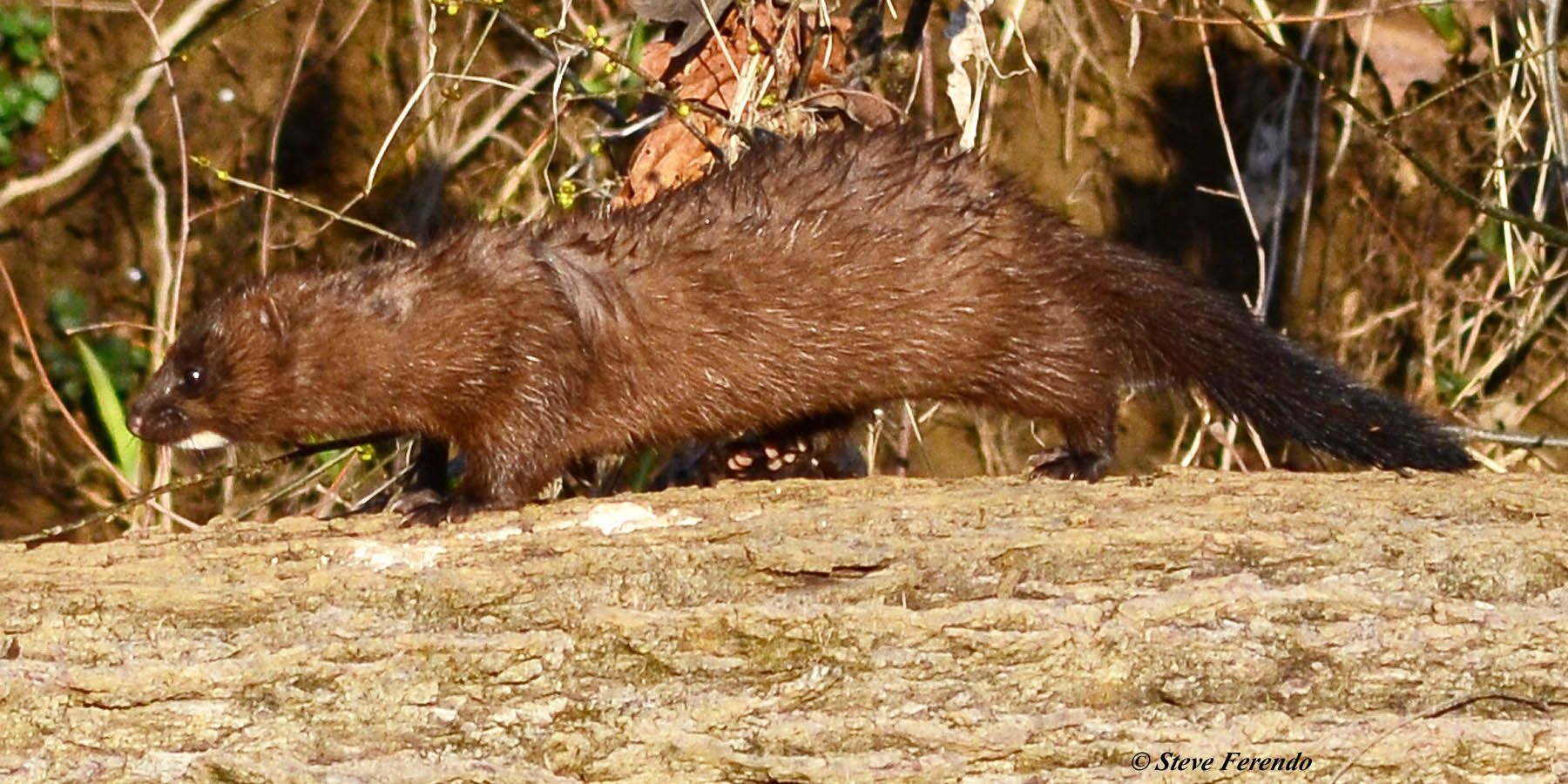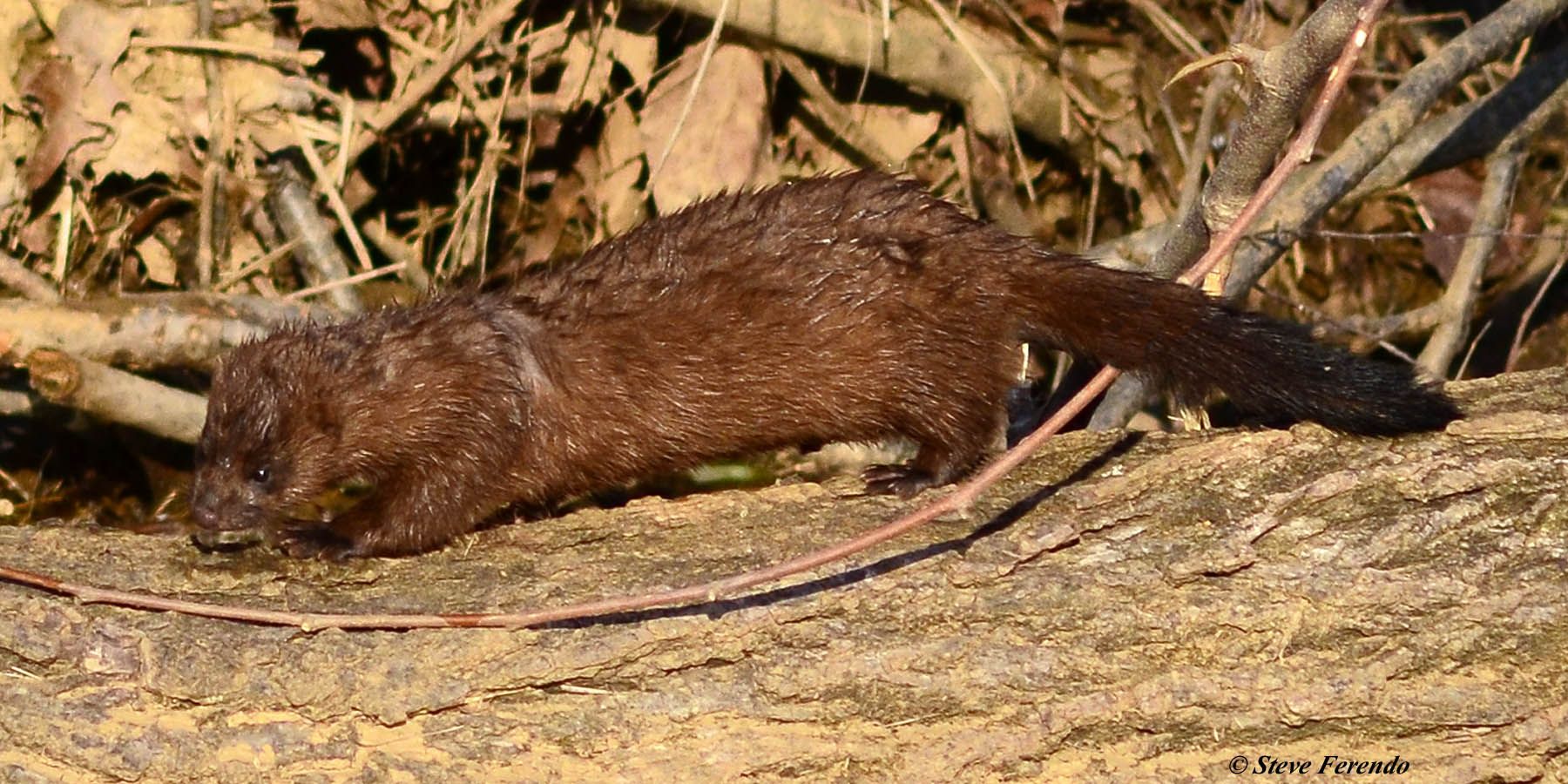 After scent marking and crossing a large log the mink went to the waters' edge to search for prey...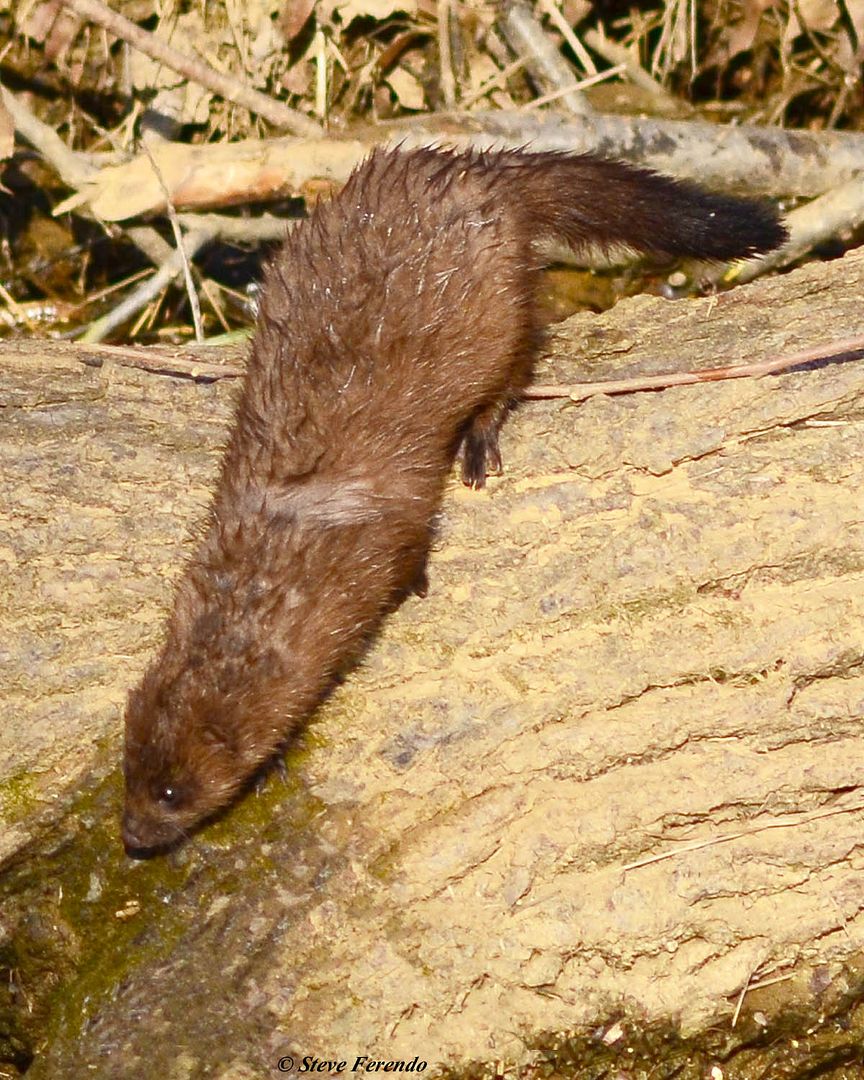 After several unsuccessful attempts to find food, the mink finally went off in search of better hunting...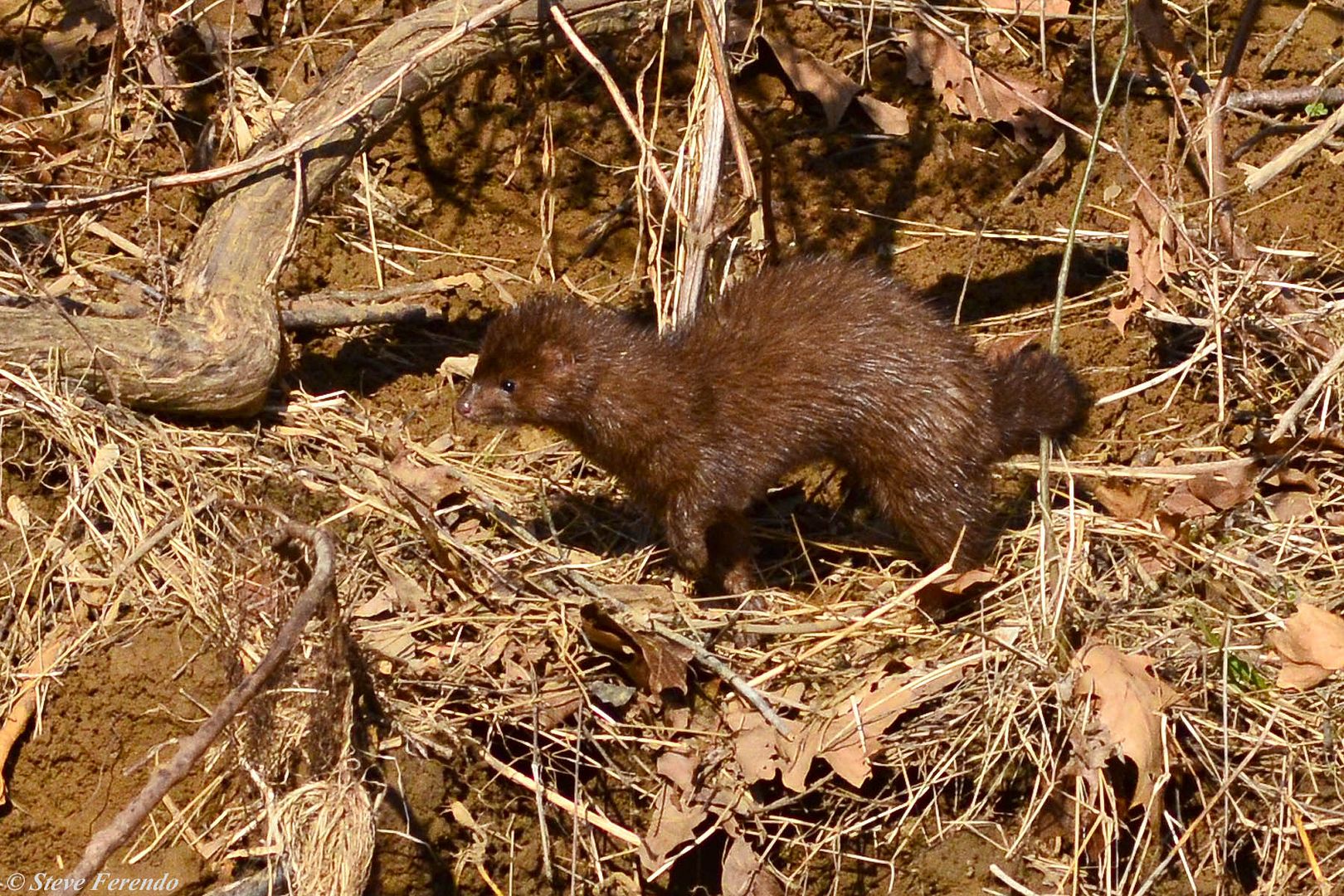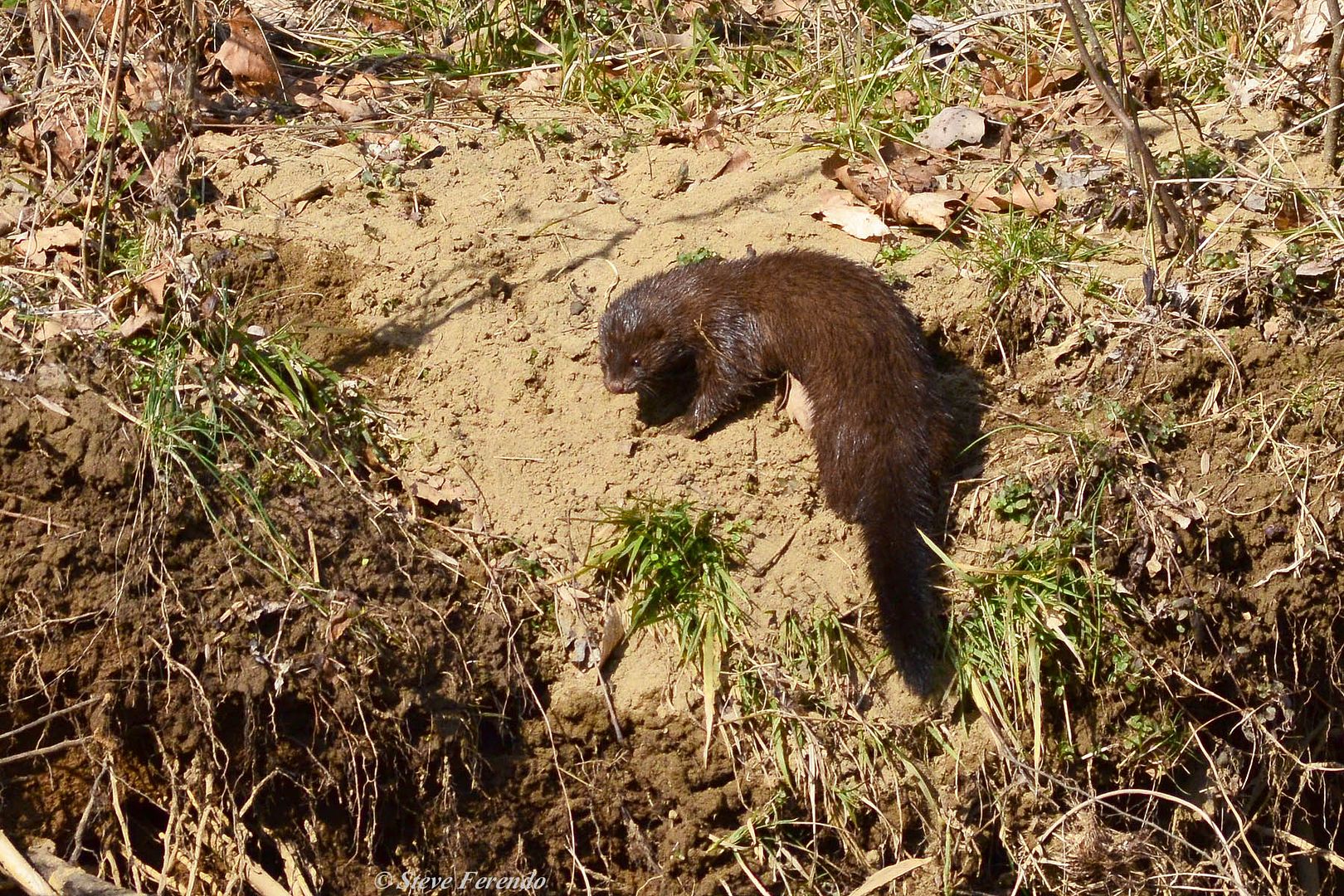 Thanks for visiting. Stop back soon.