These Mallards were photographed on a small stream. They are not the "tame" ducks found on city ponds where they are fed by young and old alike...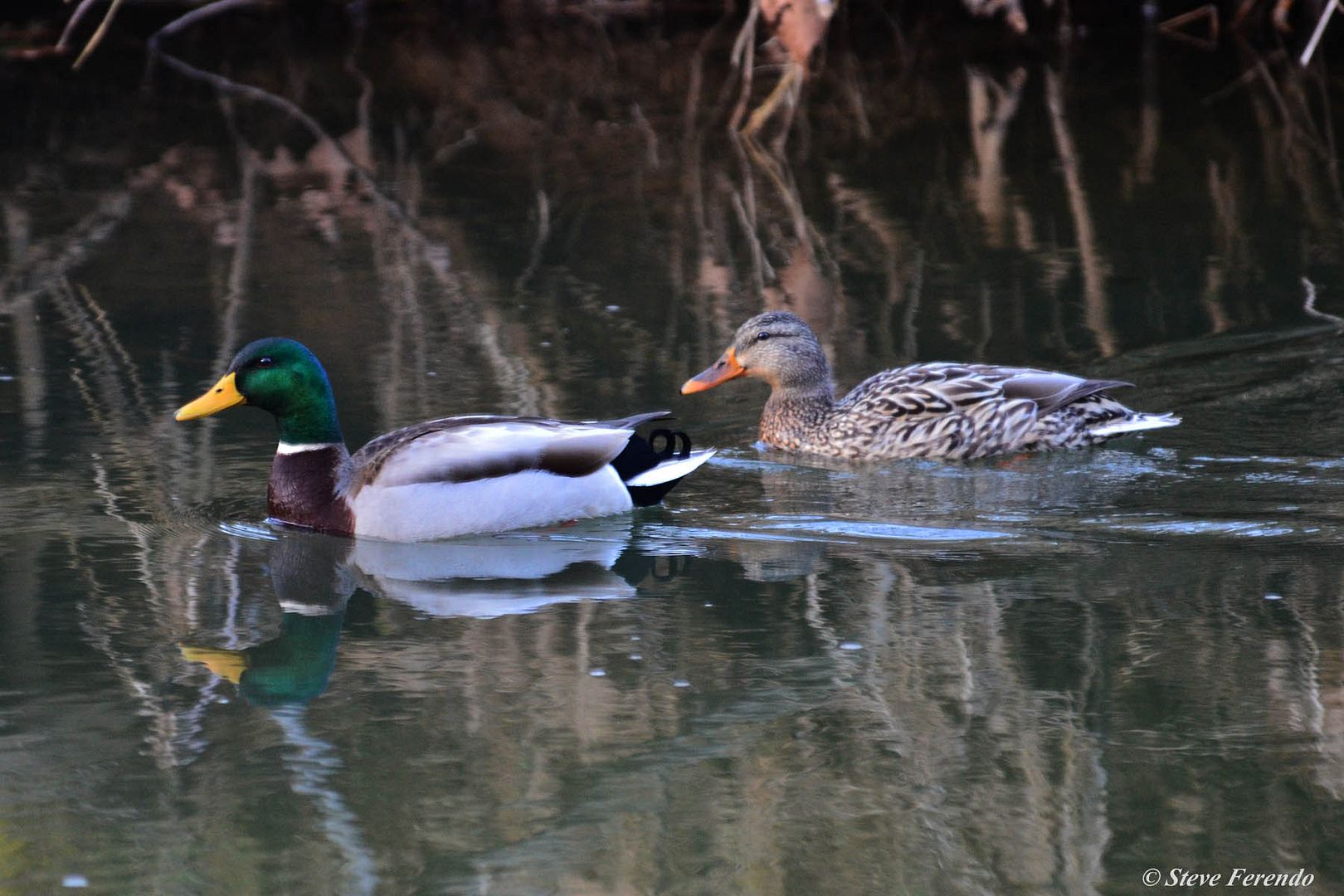 This hen seems to be pondering something that tickles her fancy...
Perhaps it is the drake that is swimming near by...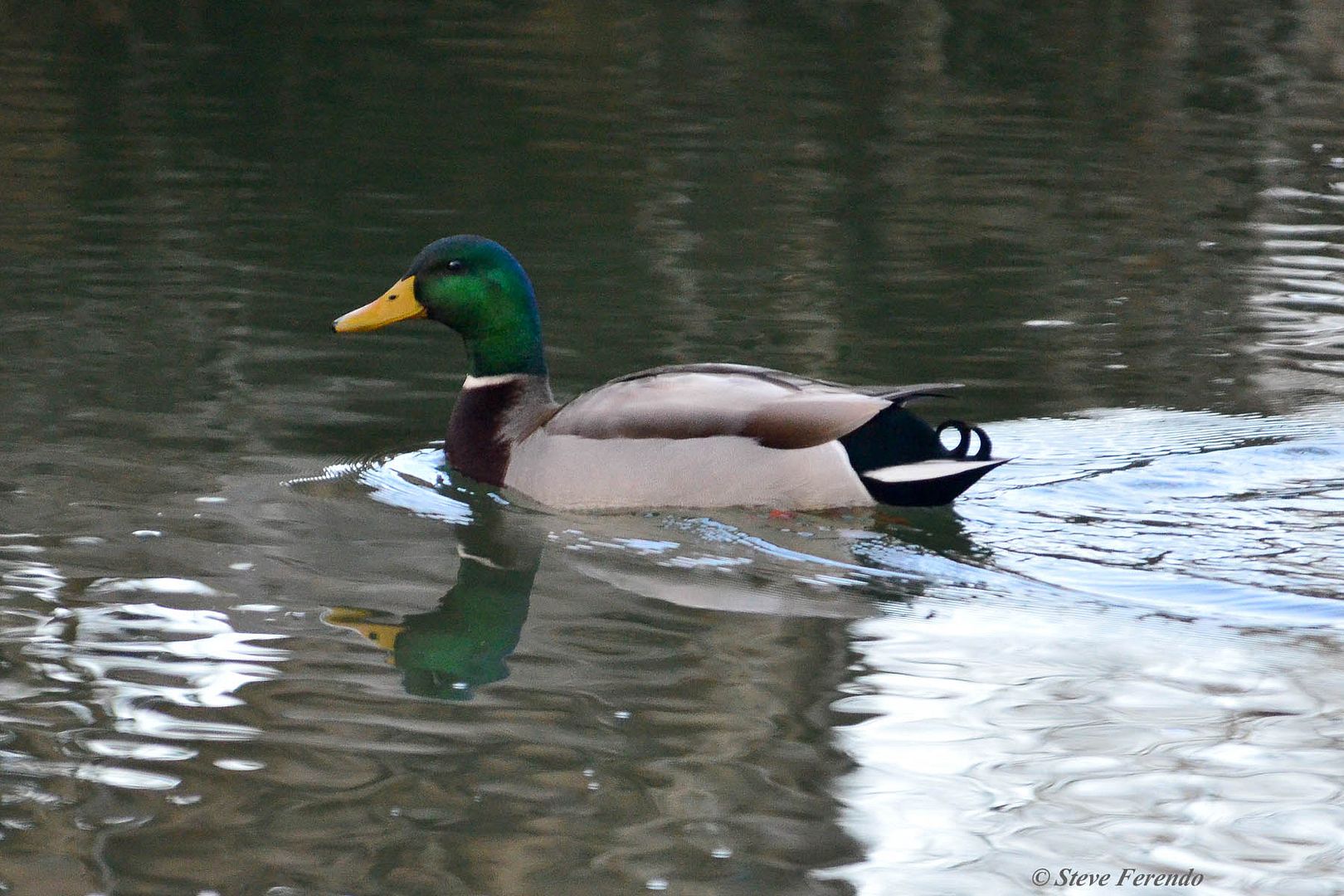 These Hooded Mergansers were resting on a lake as they make their spring trip north to their nesting grounds...