I have been seeing Eastern Bluebirds almost every day. Sometimes they are in groups as large as ten birds, and sometimes there is only a single pair. Rarely do I see only one bird alone...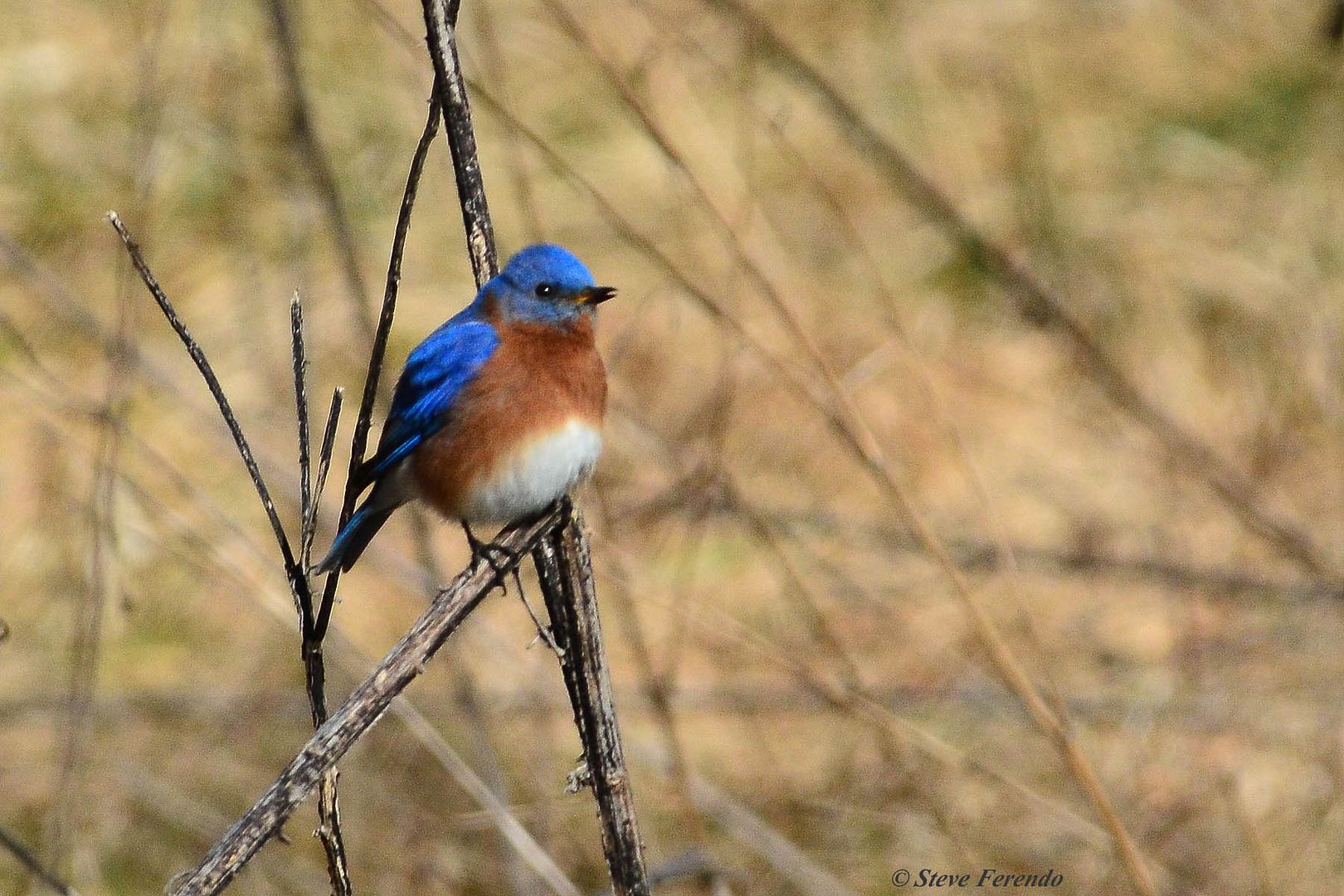 The bluebird in the next photo does not look happy to be sharing the tree with finches...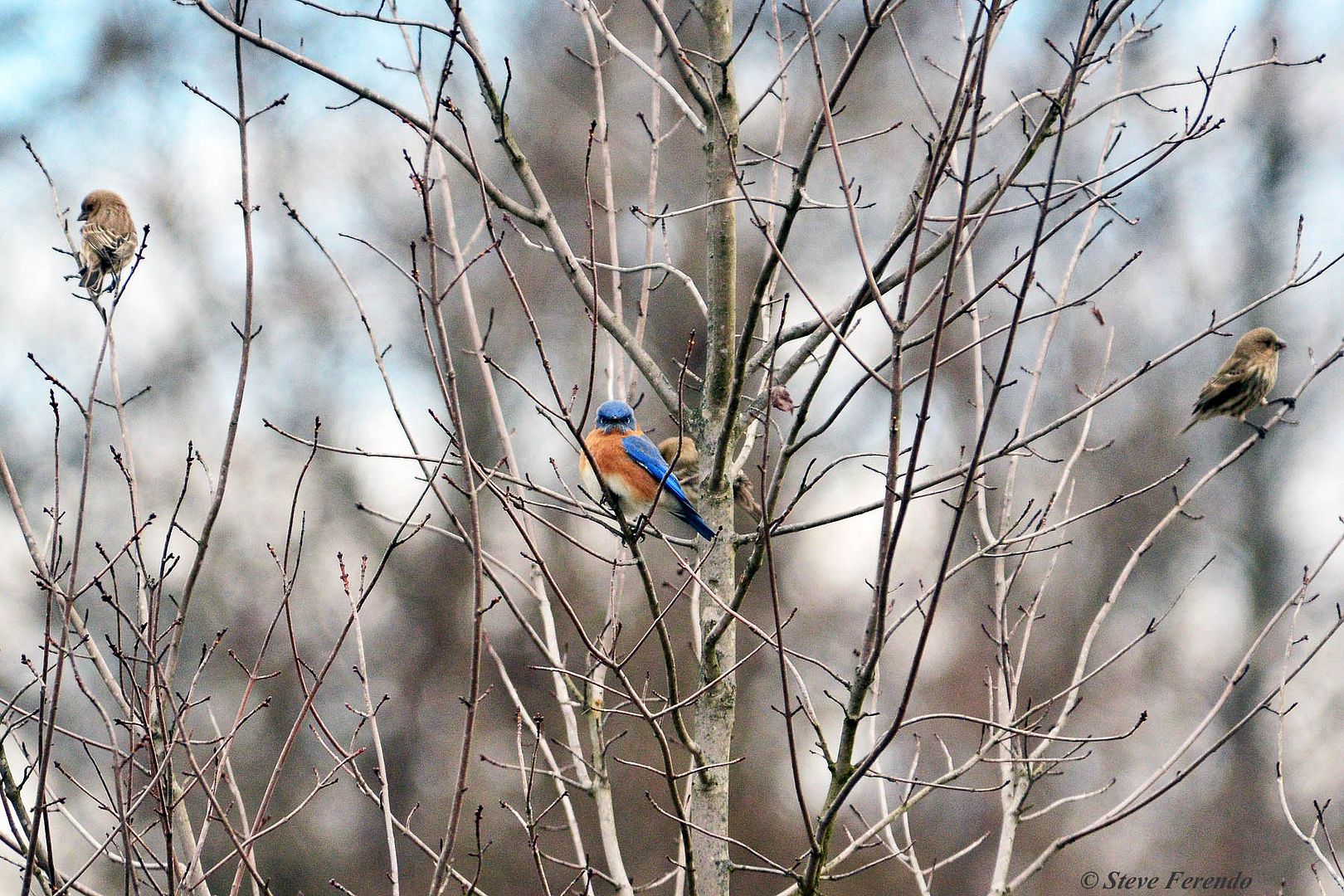 In the next photo I cropped a little tighter so that you can see it's expression...
Keep a bluebird on your shoulder and everything will be "satisfactual" says the song from the movie "Song of the South".
I hope you get to see bluebirds, too.