Very often when one sets out to photograph wildlife the desired subjects don't cooperate.

We are forced to accommodate the whims and needs of the wild creatures we pursue.

To be successful one must be patient.

Sometimes the waiting can be for minutes, but often, it is for hours.

While watching the deer carcass mentioned in the next two posts I observed this White Throated Sparrow taking refuge from the wind and cold in a thicket…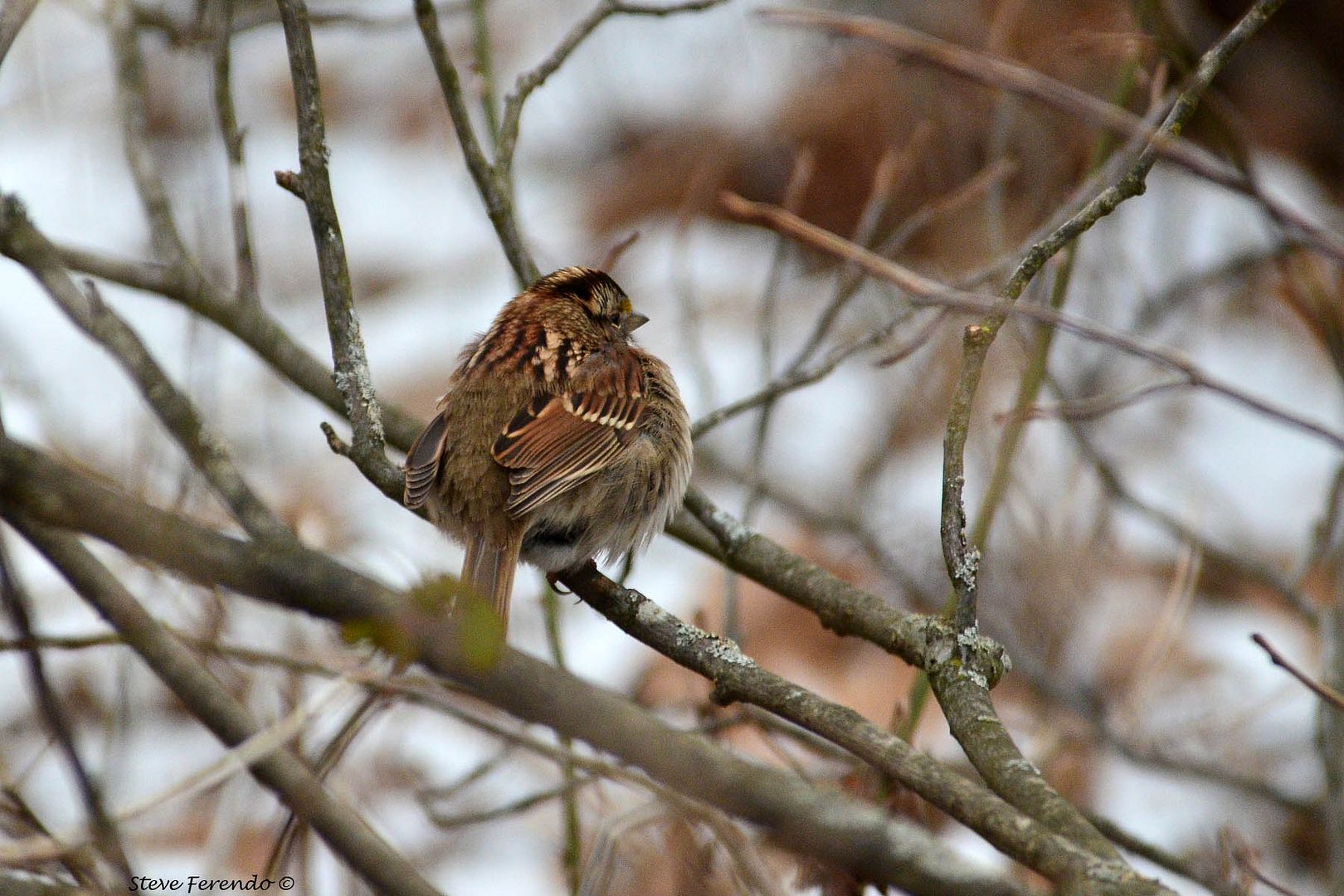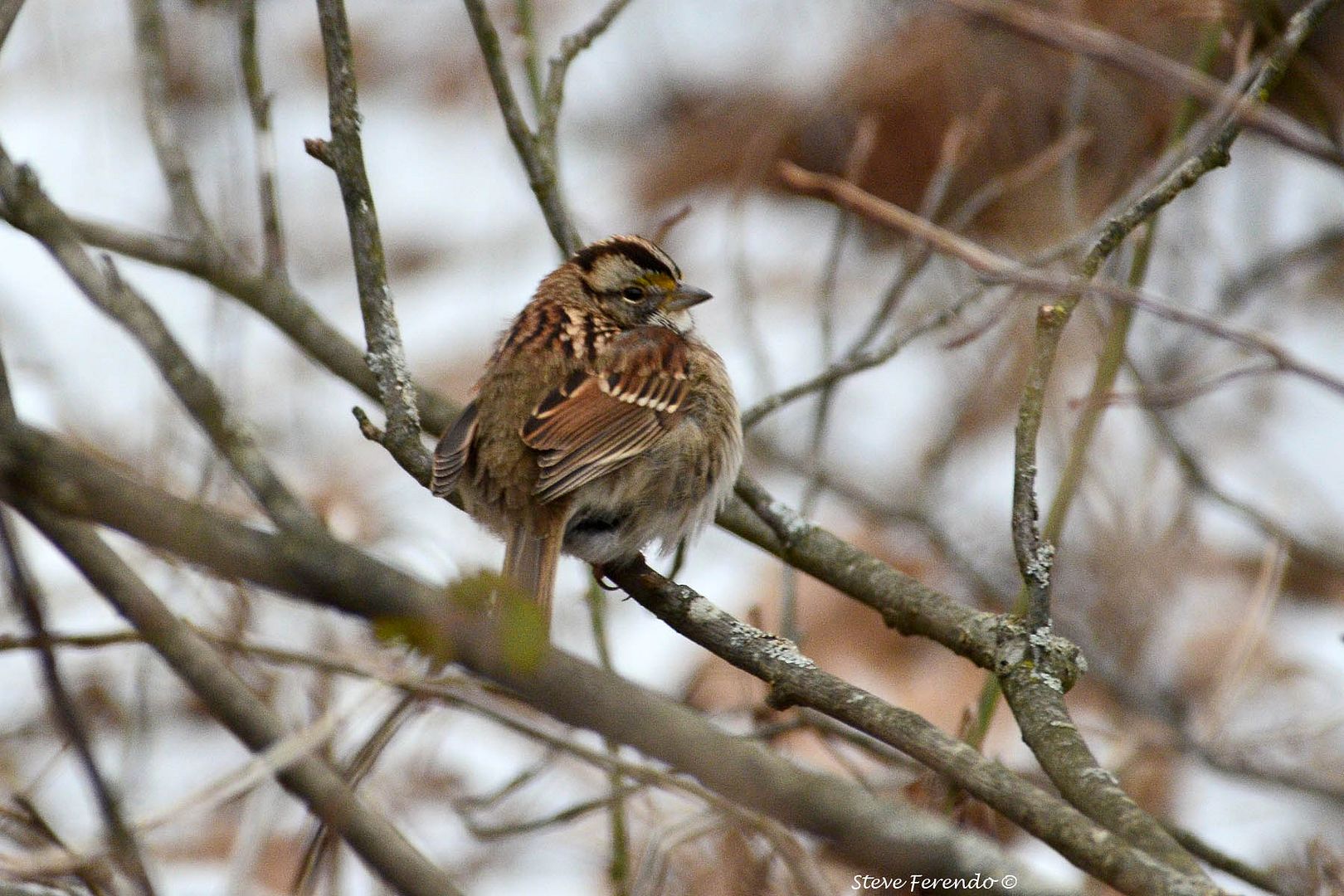 As time passed this pair of Northern Cardinals came to the thicket looking for shelter and food…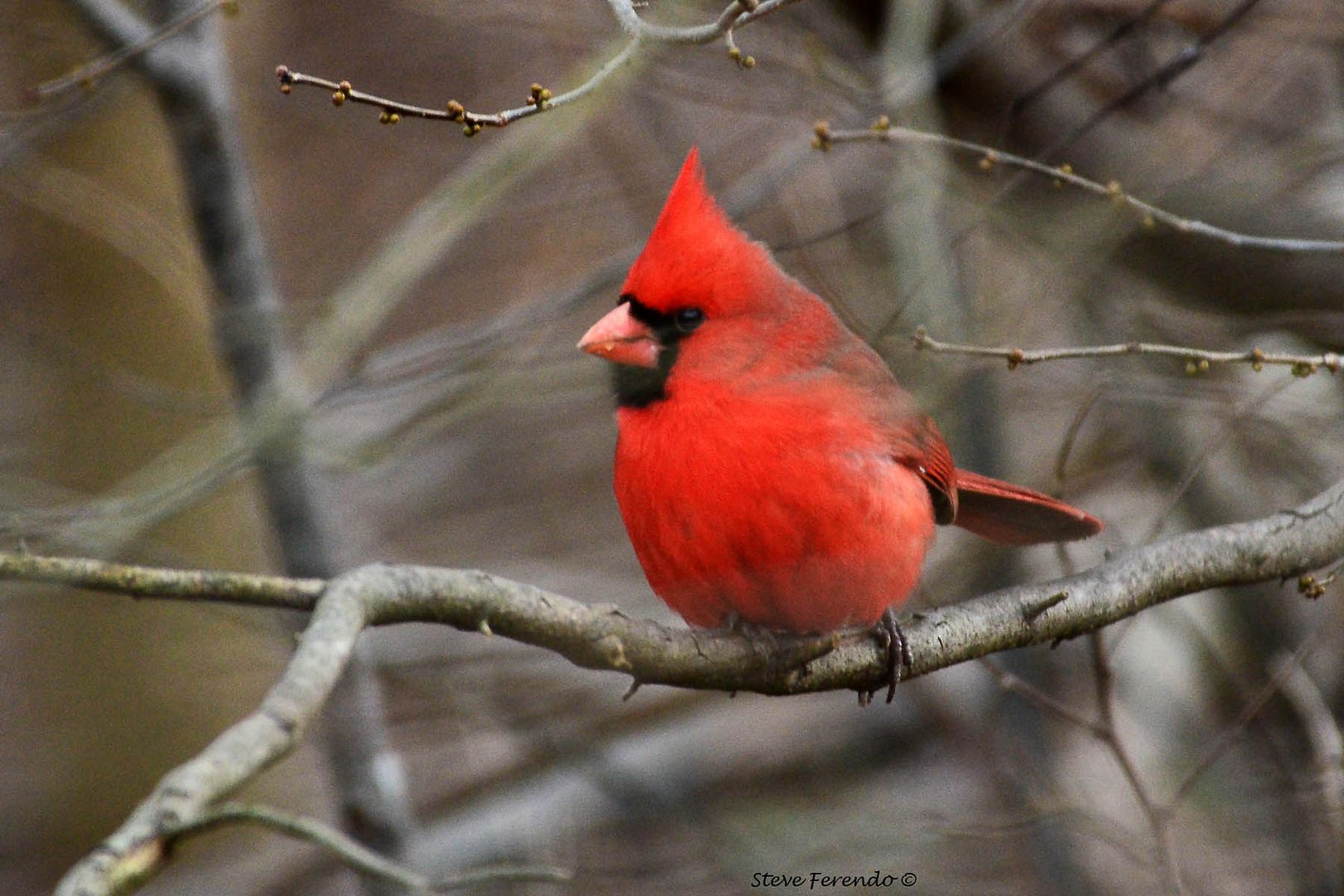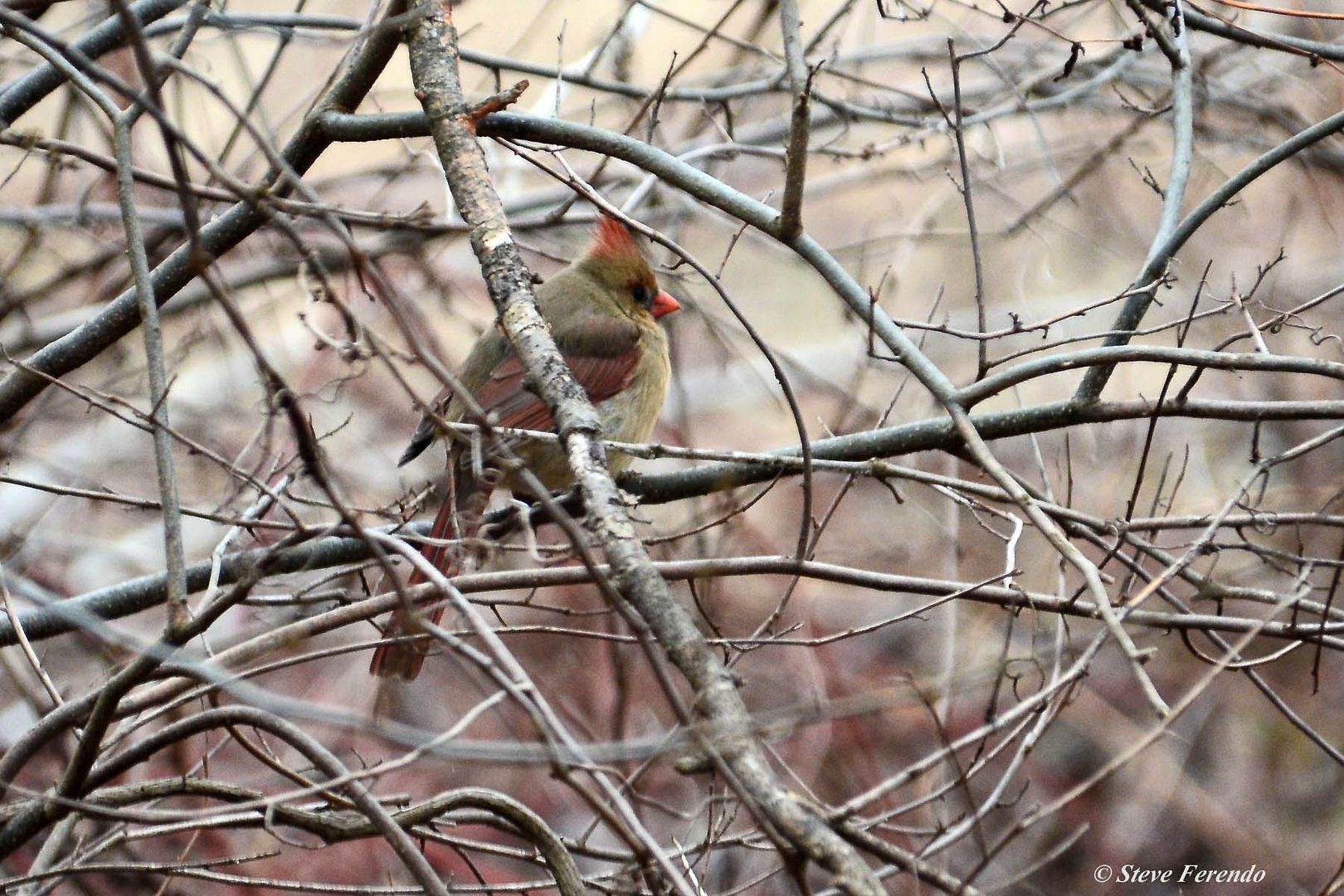 A rustling in the bushes alerts me to the presence of a Cottontail Rabbit as he tucks himself into a spot only a few yards from me…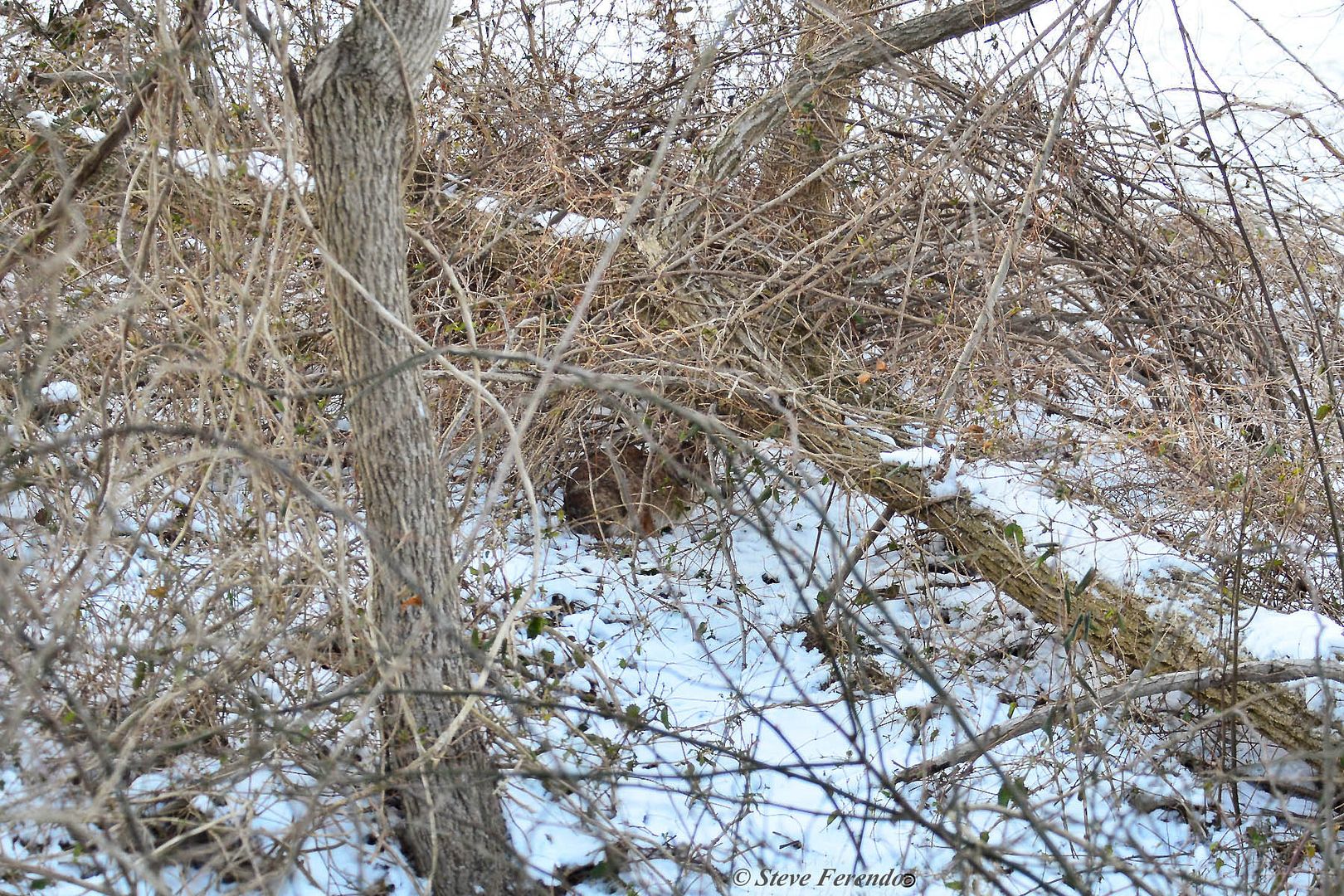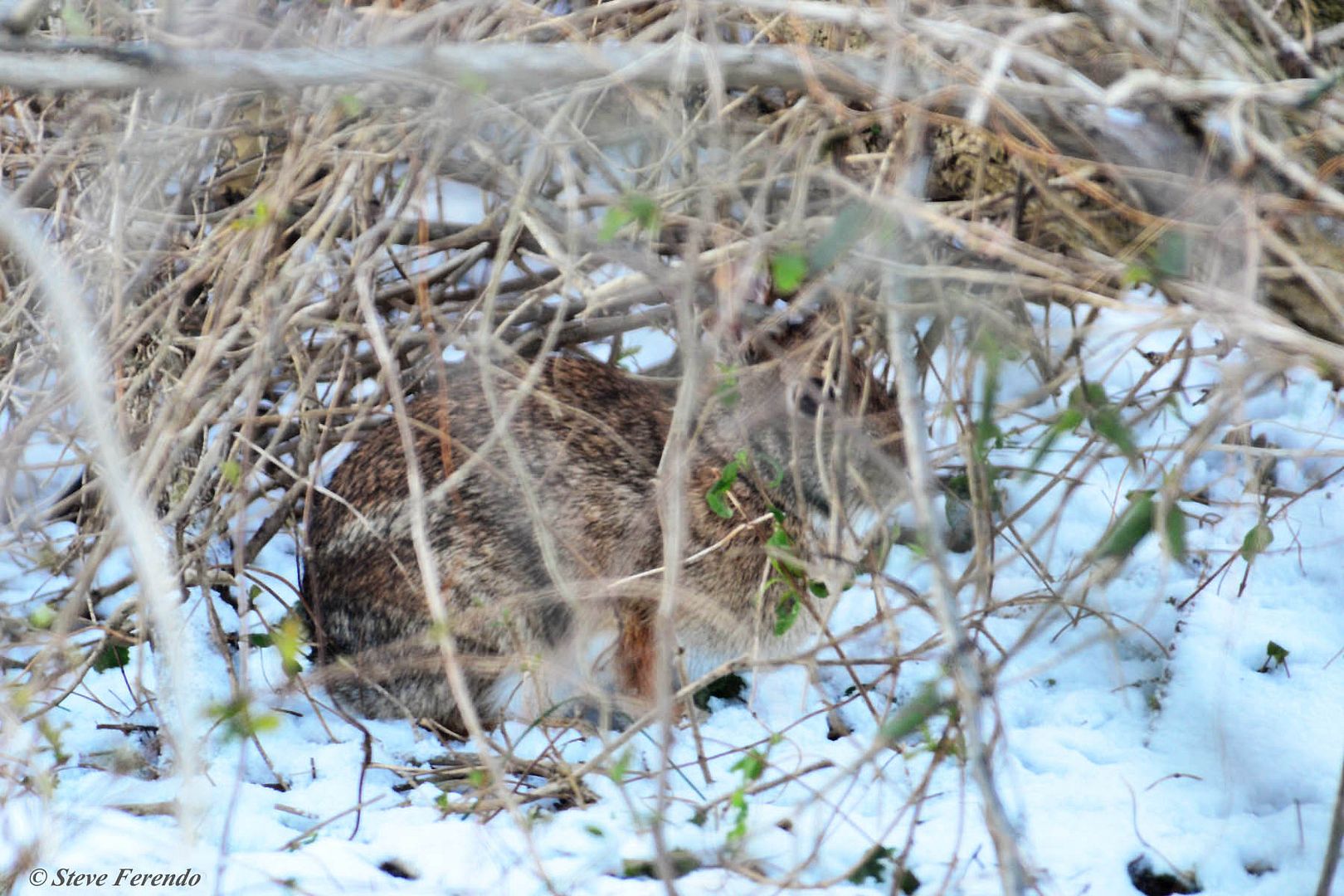 Did I mention that the wind was blowing?

The freshly fallen powdery snow created momentary white outs that obscured the field nearby…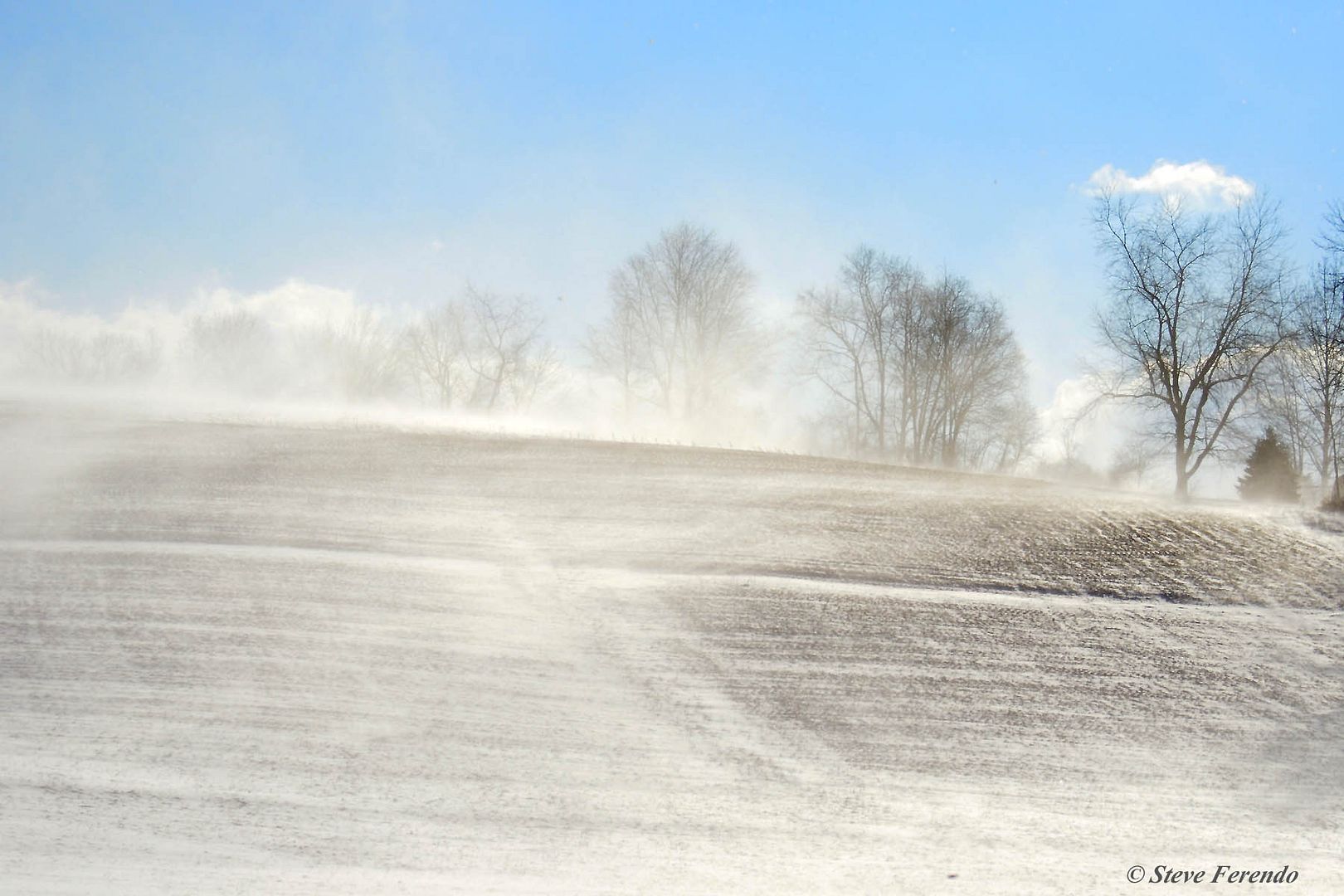 Field edges are great places to see wildlife.

Some species like to feed in the open, but wish to be near cover in case danger threatens.

Areas where forests or thickets meet fields are perfect for observation and photography…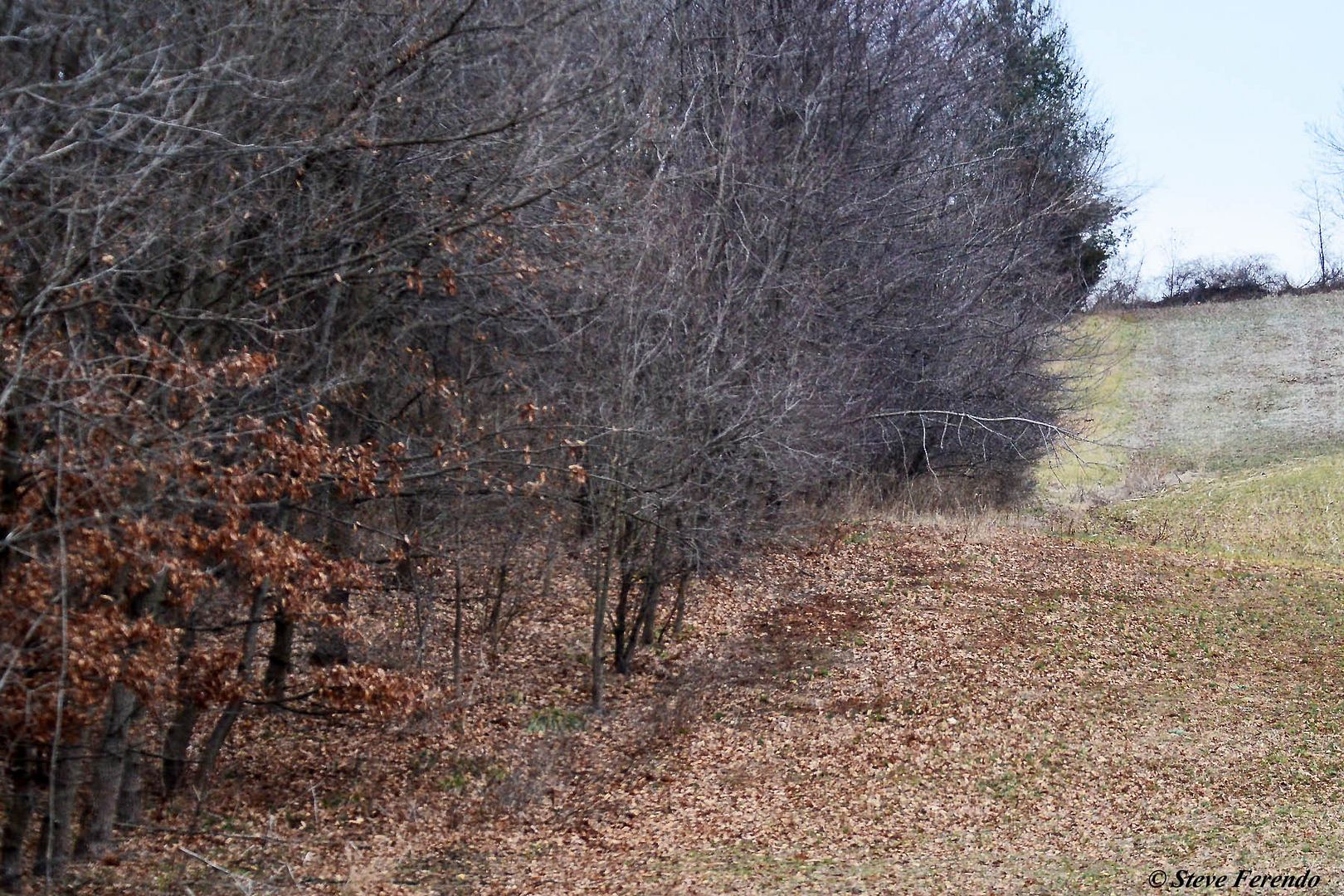 In this case, I am doubly blessed by having a field edge on one side and this interesting creek side rock on the other.

When nothing is visible to photograph I often contemplate the existence of the rock.

For how many eons has it been here, just as I am seeing it now?

How many prehistoric people used it as a landmark when traveling through the area?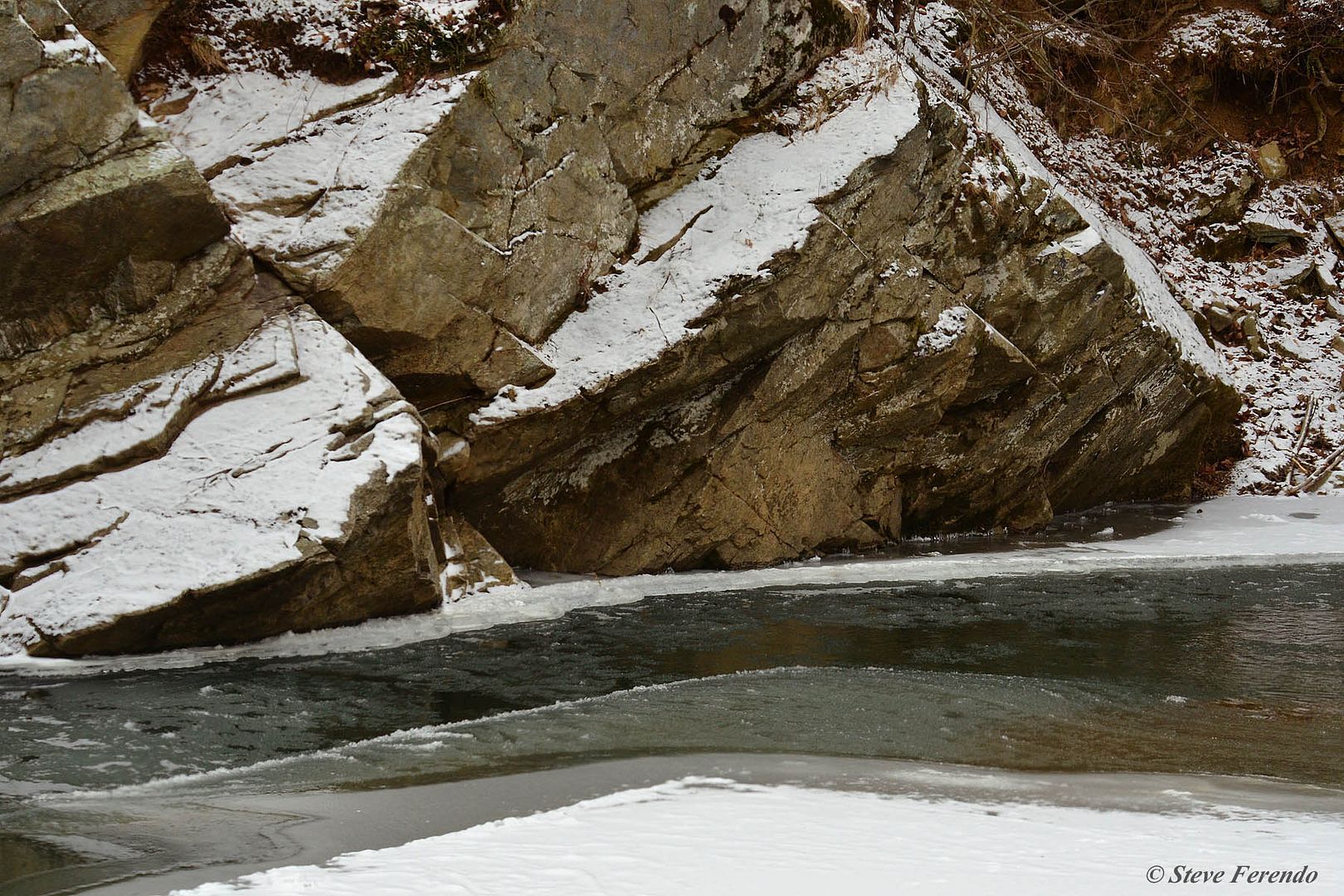 Where does the stream originate that is flowing past and how long does it take for its water to reach the ocean?

How many ice bells will be formed before the temperatures rise and prevent it?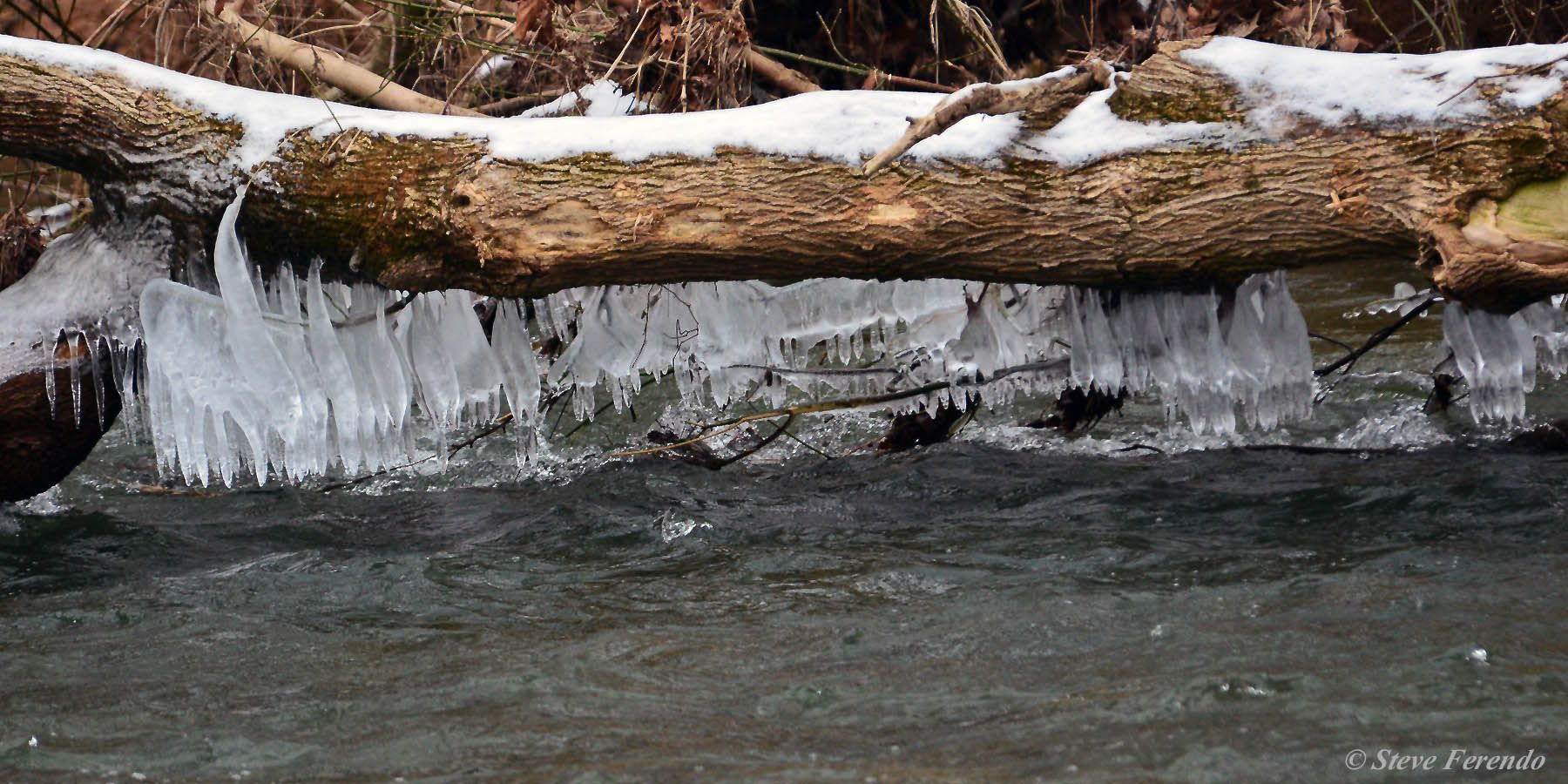 Not important questions perhaps, but the contemplation of such things puts my mind at ease…