In my last update "The Food Chain In Nature" I posted photos of a deer carcass and the scavengers that came to feed on it. After four days of trying I was not able to obtain photos of the eagle that fed there regularly. The following day after posting that update I returned to the site of the carcass and found the eagle more accommodating. Overcast skies, and the early hour, required using an ISO of 6400. The following photos are some of the results...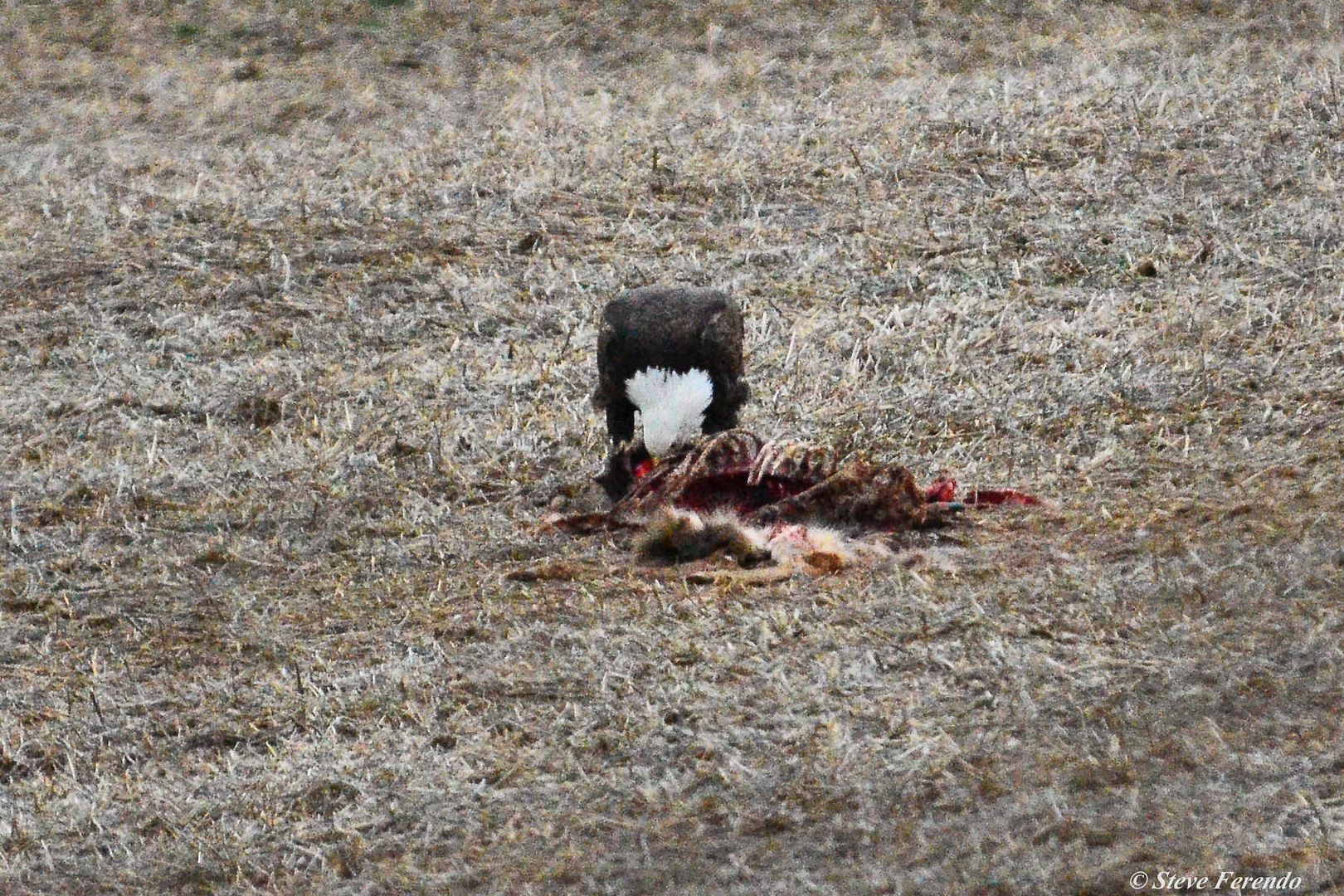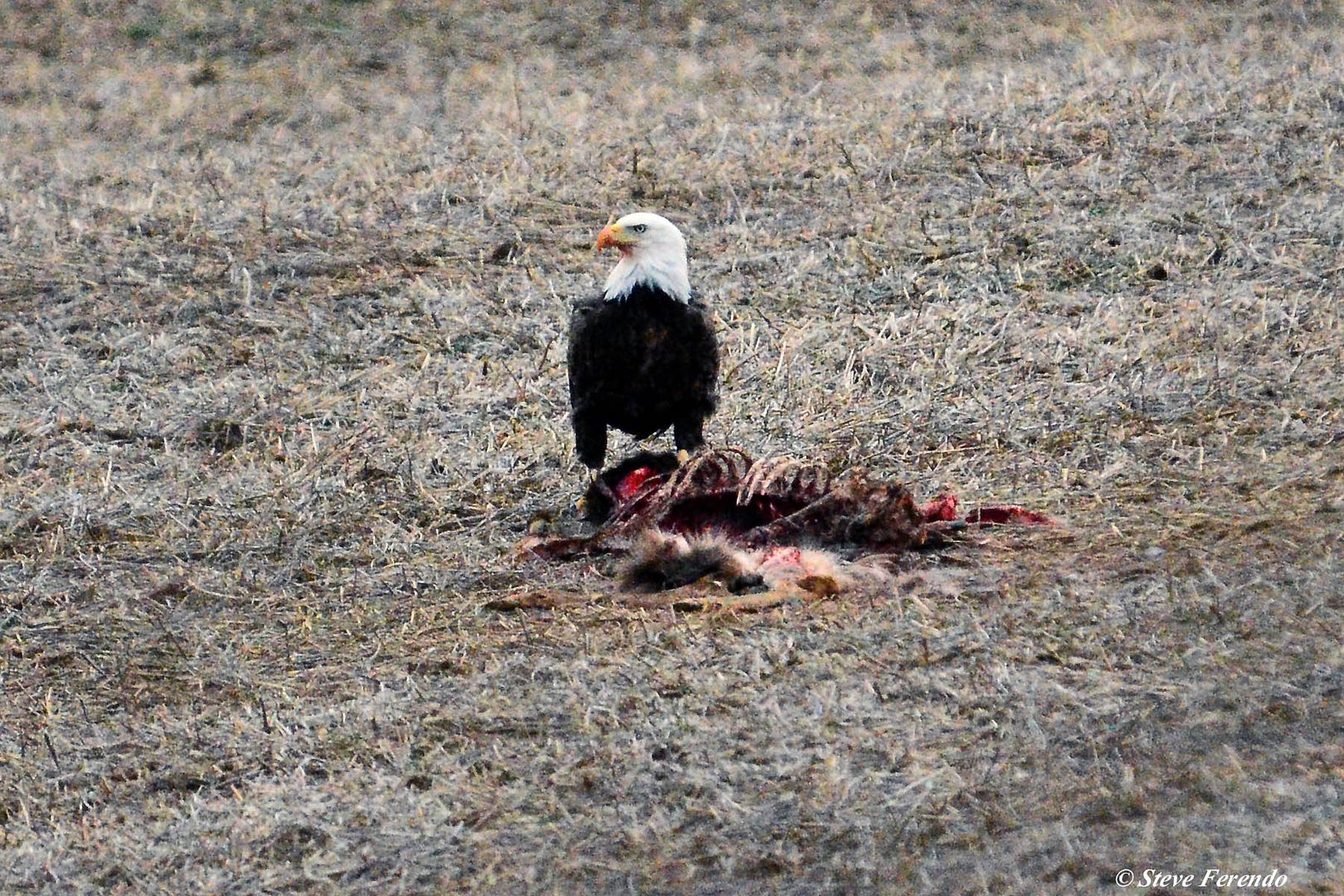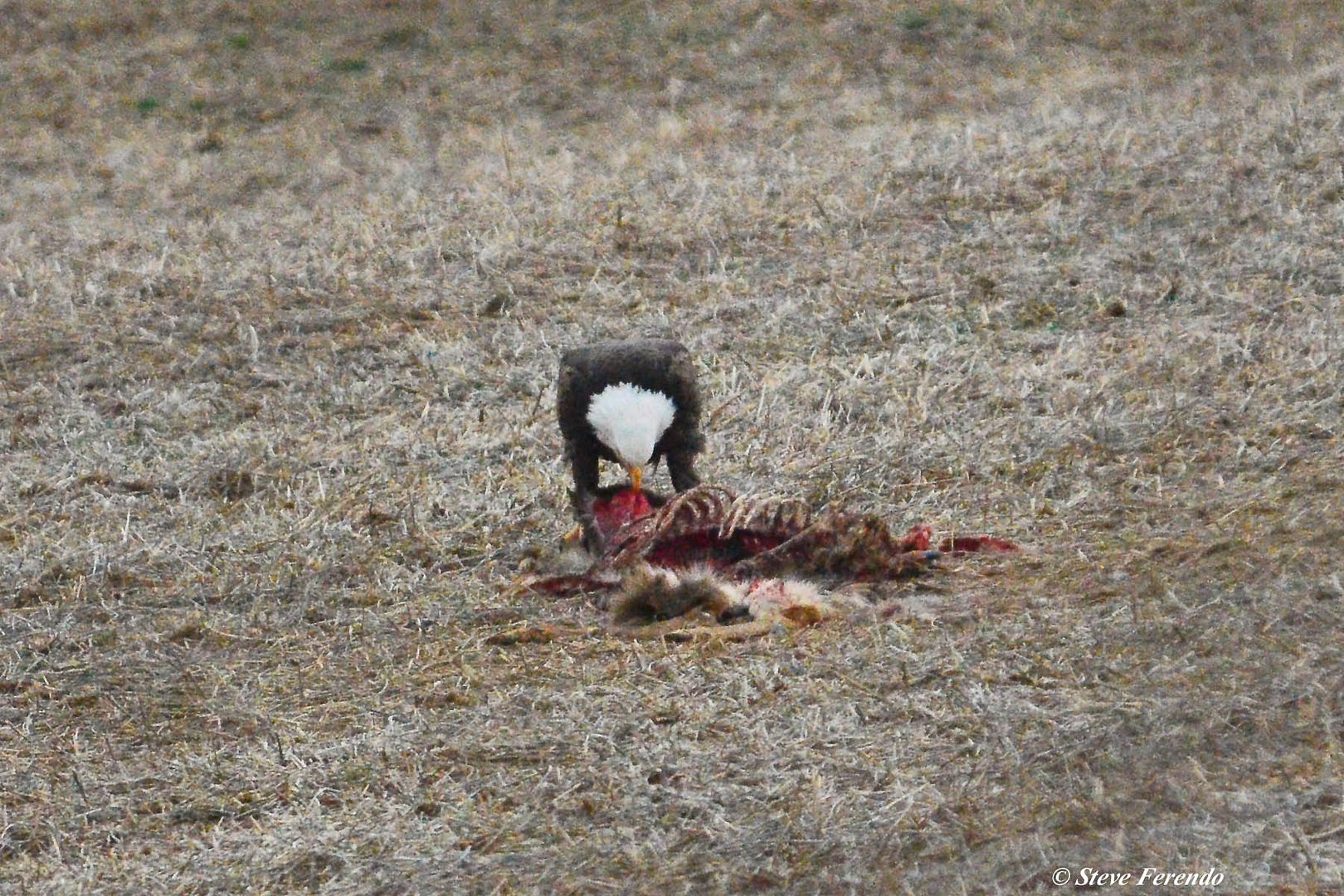 After feeding for an hour, the eagle flew up to one of its favorite perch trees where it remained for several hours...
Thanks for sharing the morning with me. Come back soon.