I really thought that between the ravens, vultures, crows and the eagle there could be nothing left for a scavenger to eat on the deer carcass that I posted about earlier. When I went by this morning the eagle was there, and for only the second time, it did not fly away when I arrived. I took these photos and about 200 more (I really didn't think you would want to see all of them)...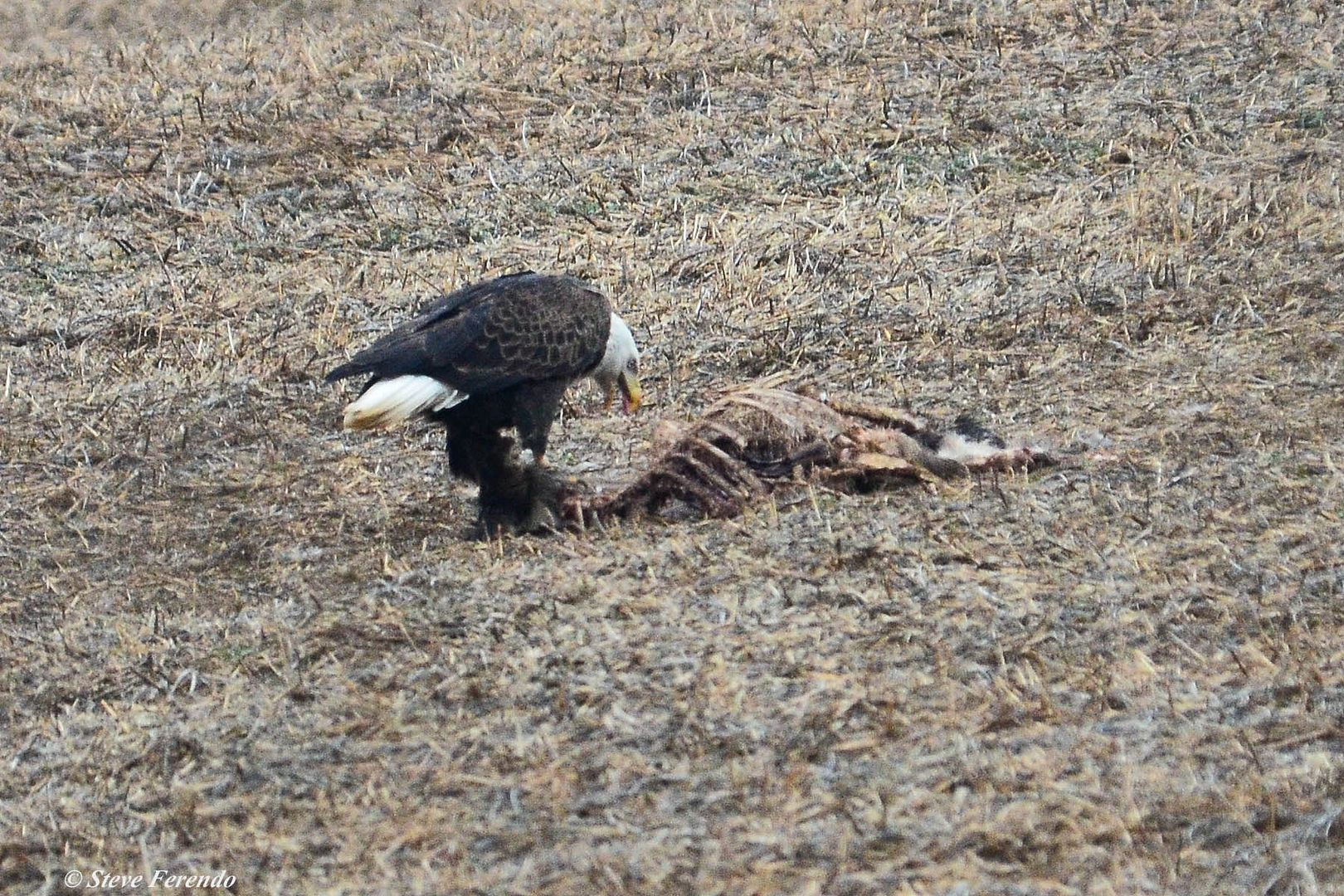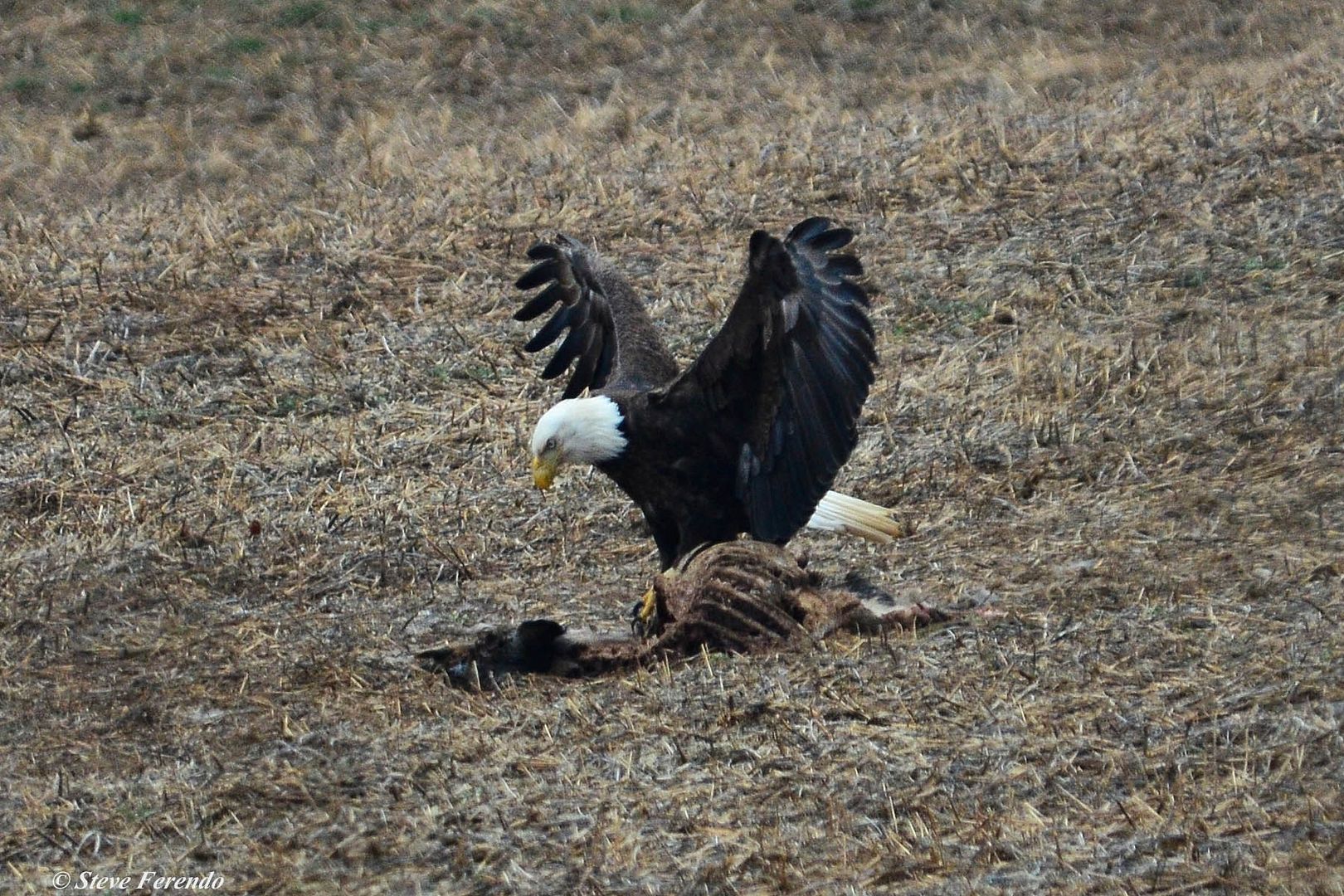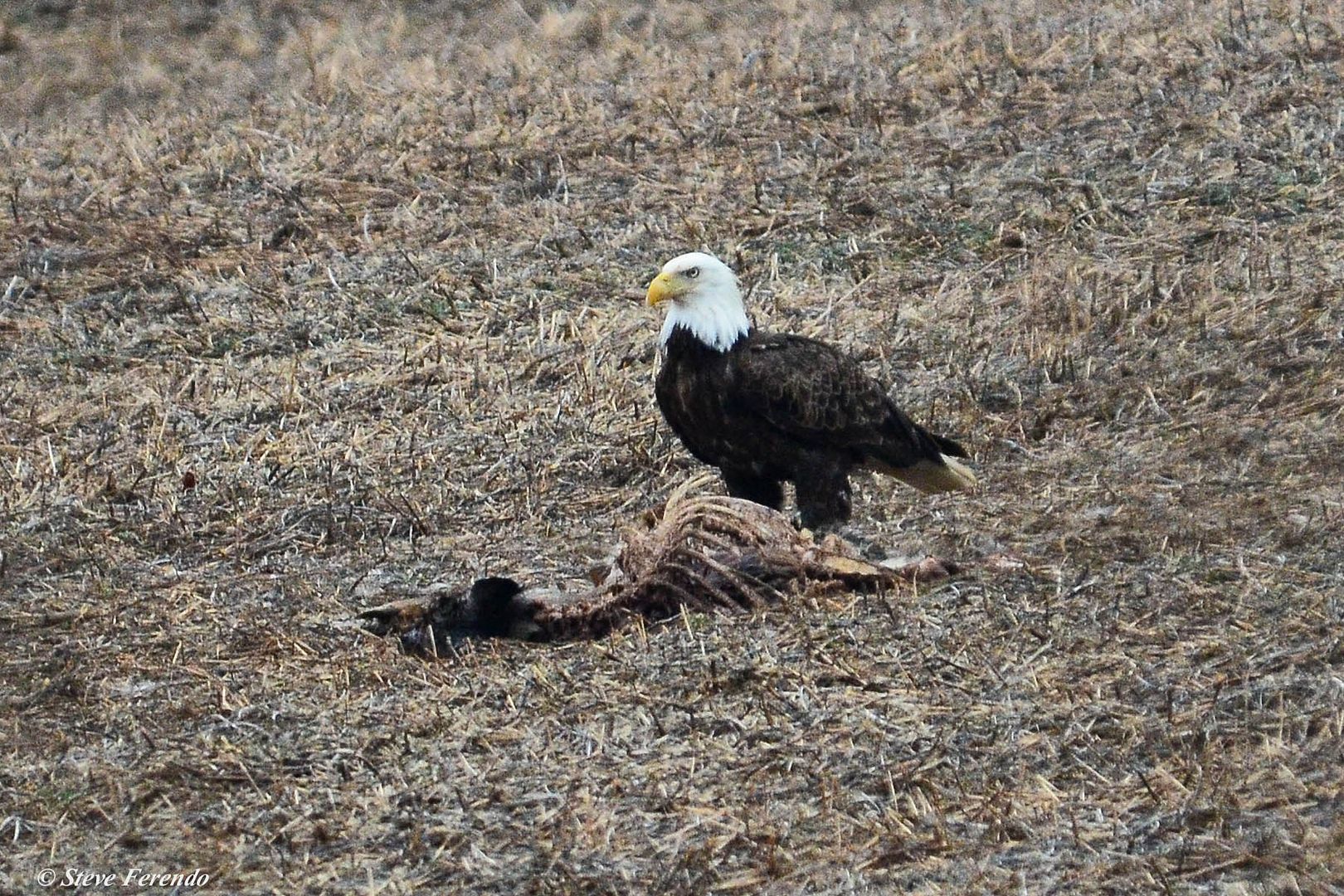 If you are one of my local visitors I hope you get to see the eagle for yourself. There is something very special about viewing this great bird that was almost extinct not that long ago.
Thanks for visiting. Come back soon.