One nice thing about a day like today, when the sky is overcast and rain is falling, is that I am finally caught up on my blog updates.
This afternoon I encountered both an American Crow and a pair of Northern Ravens. The first two photographs are of the crow and the rest are of the ravens. Both of them were photographed near the Catoctin Park and Nature Center...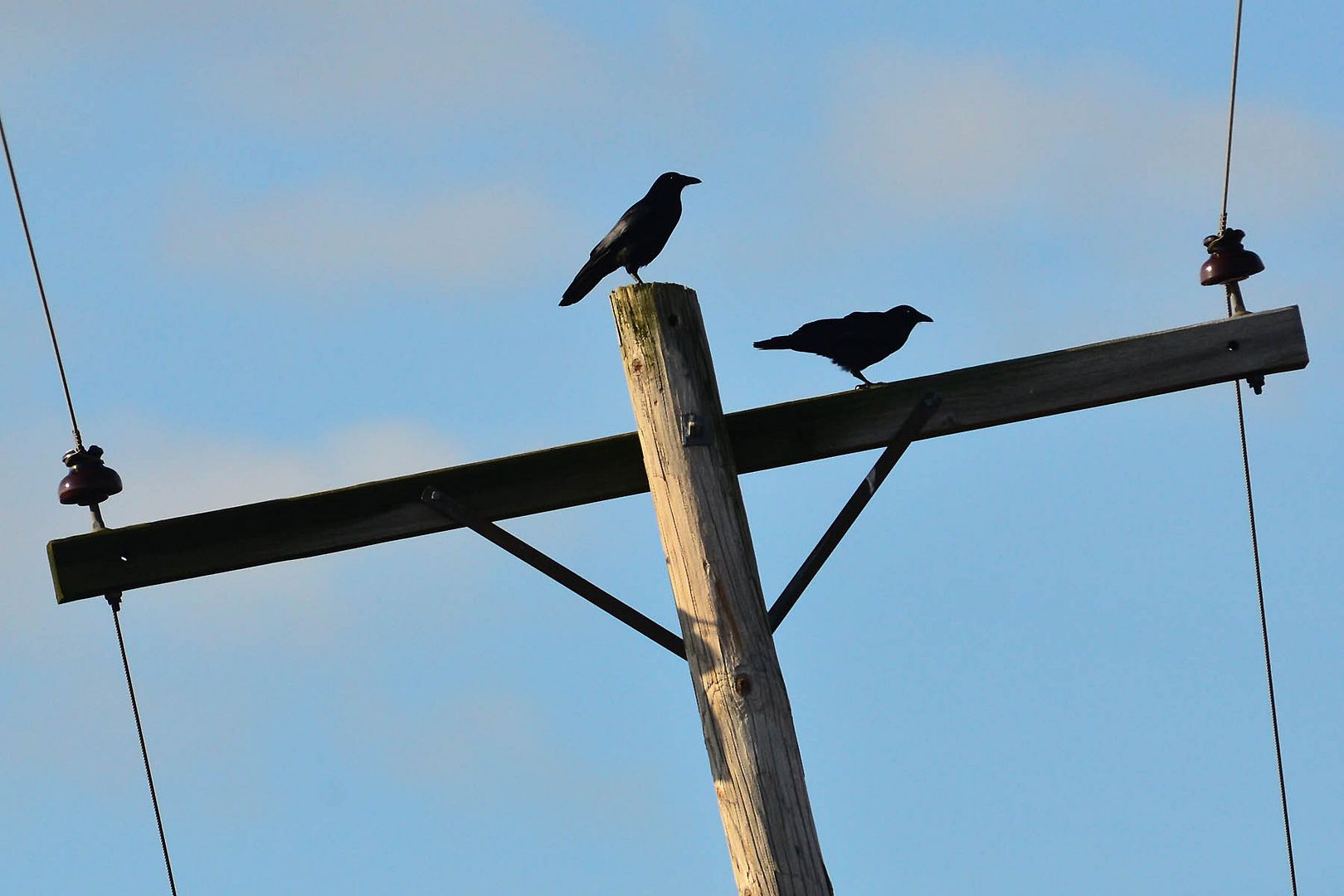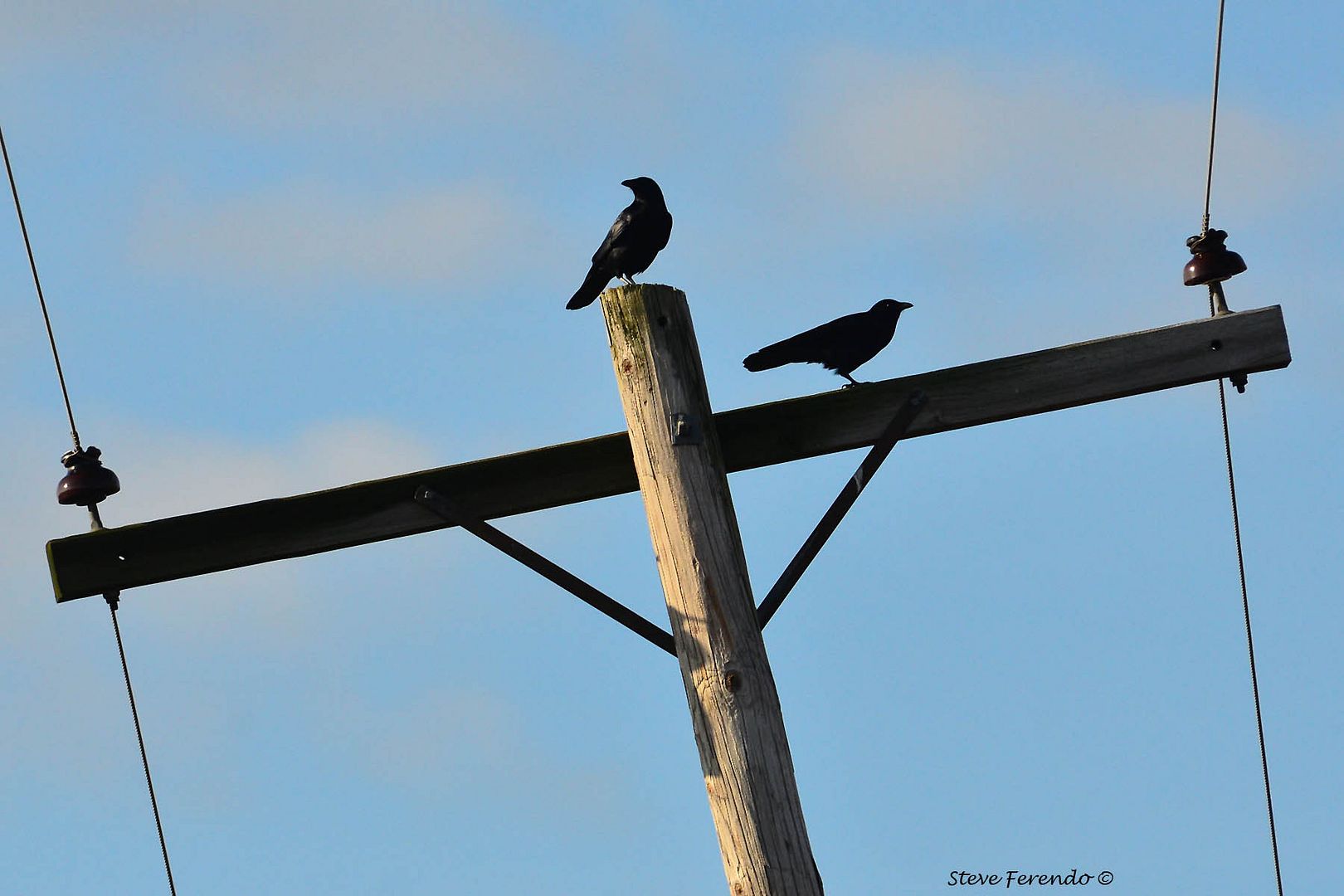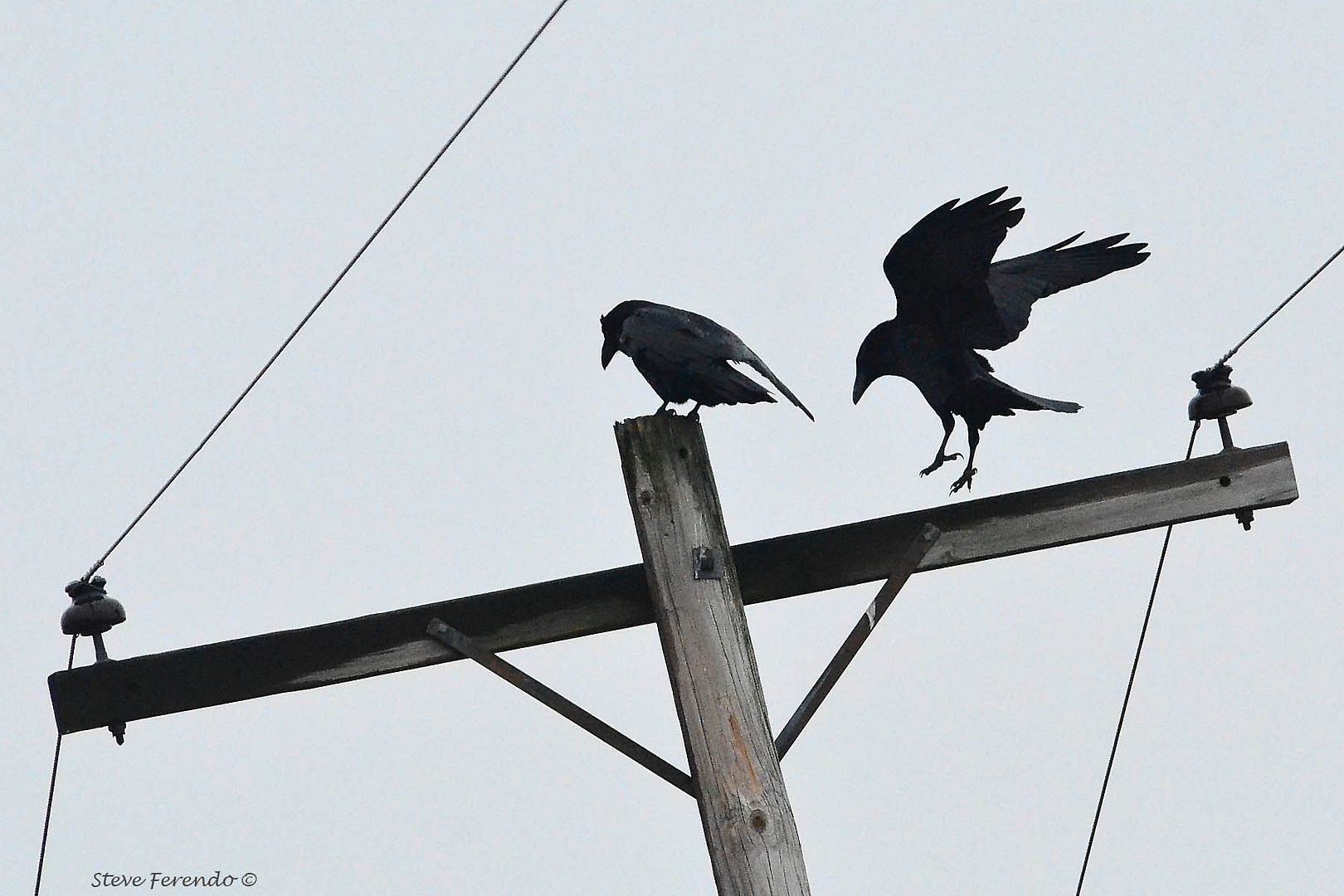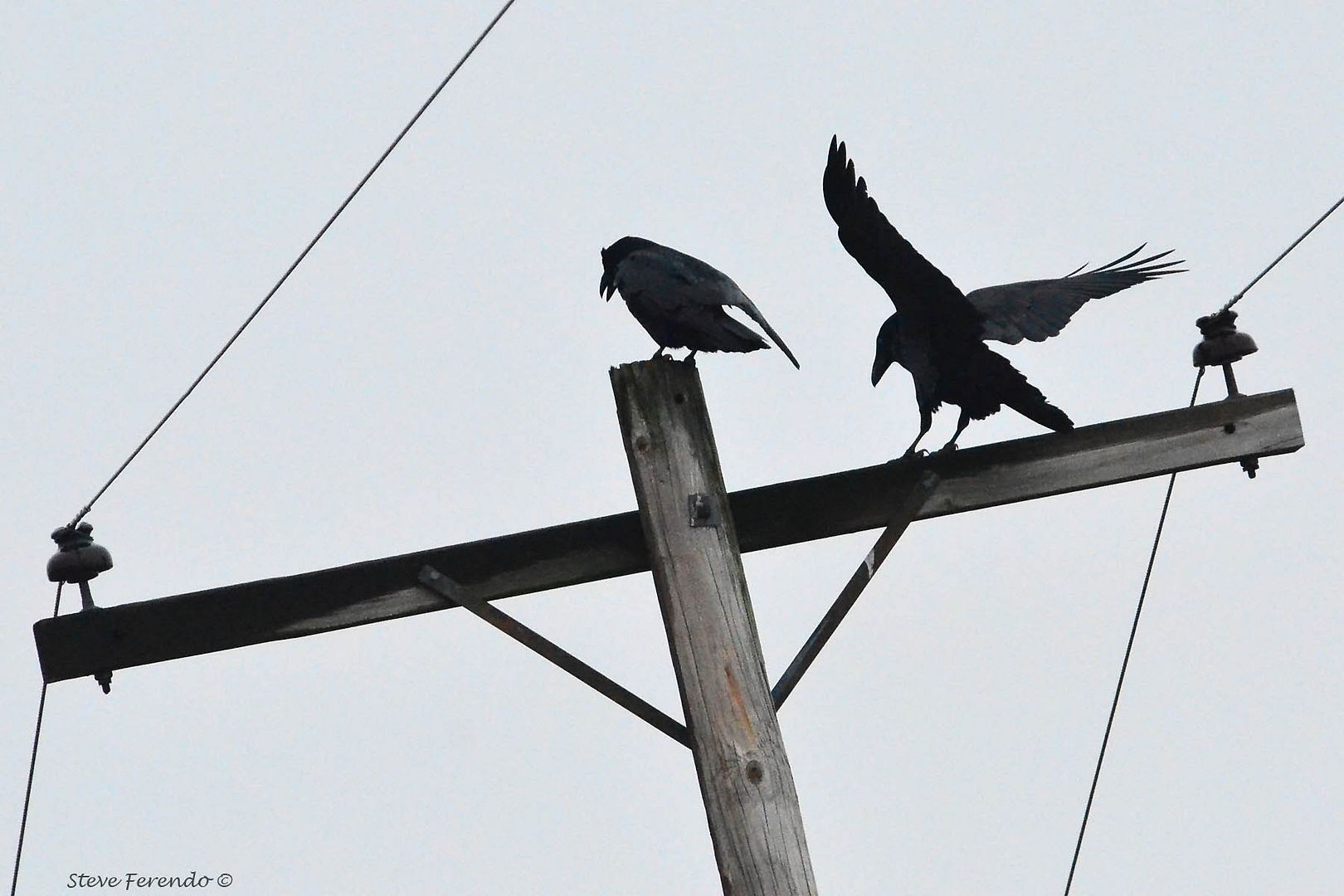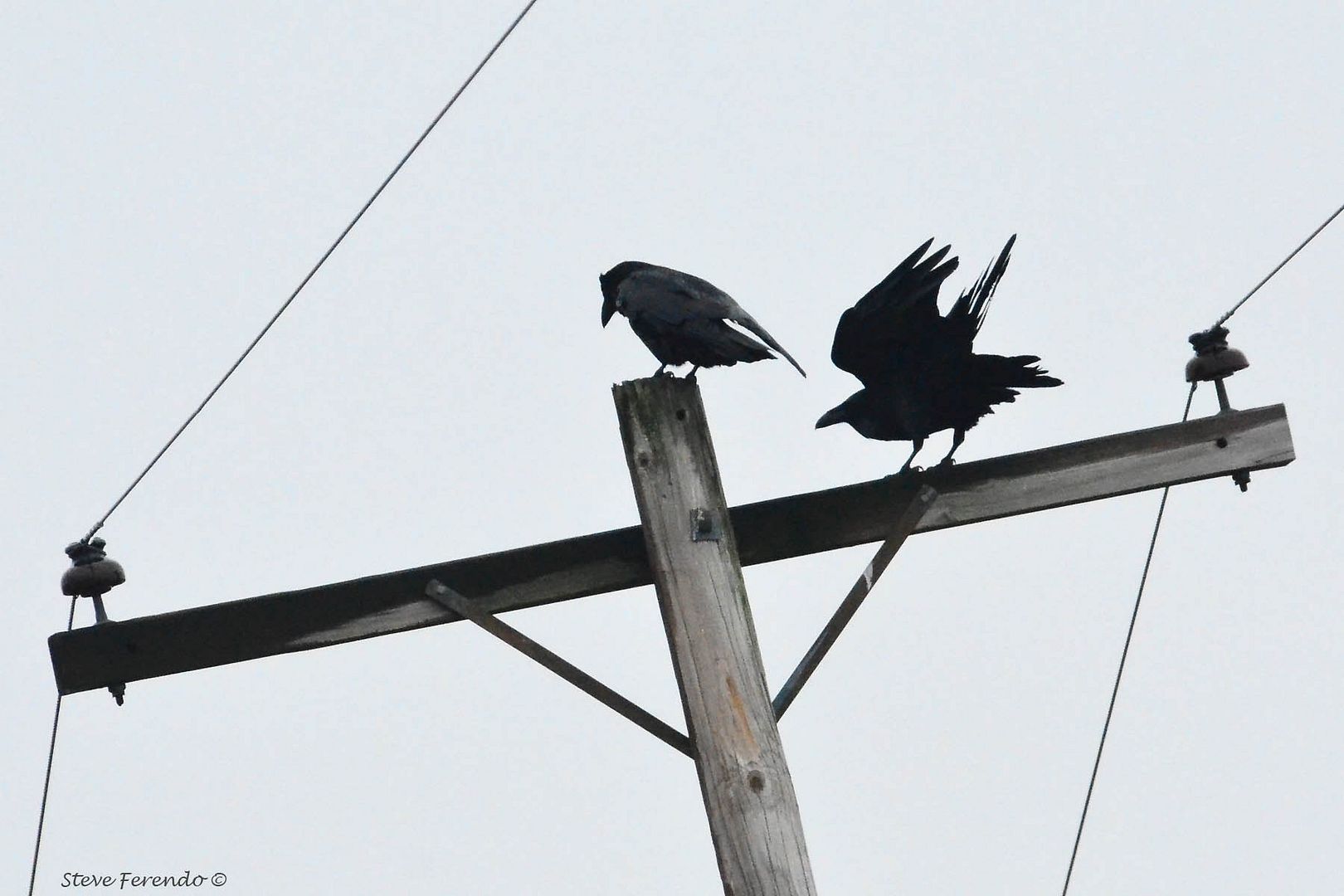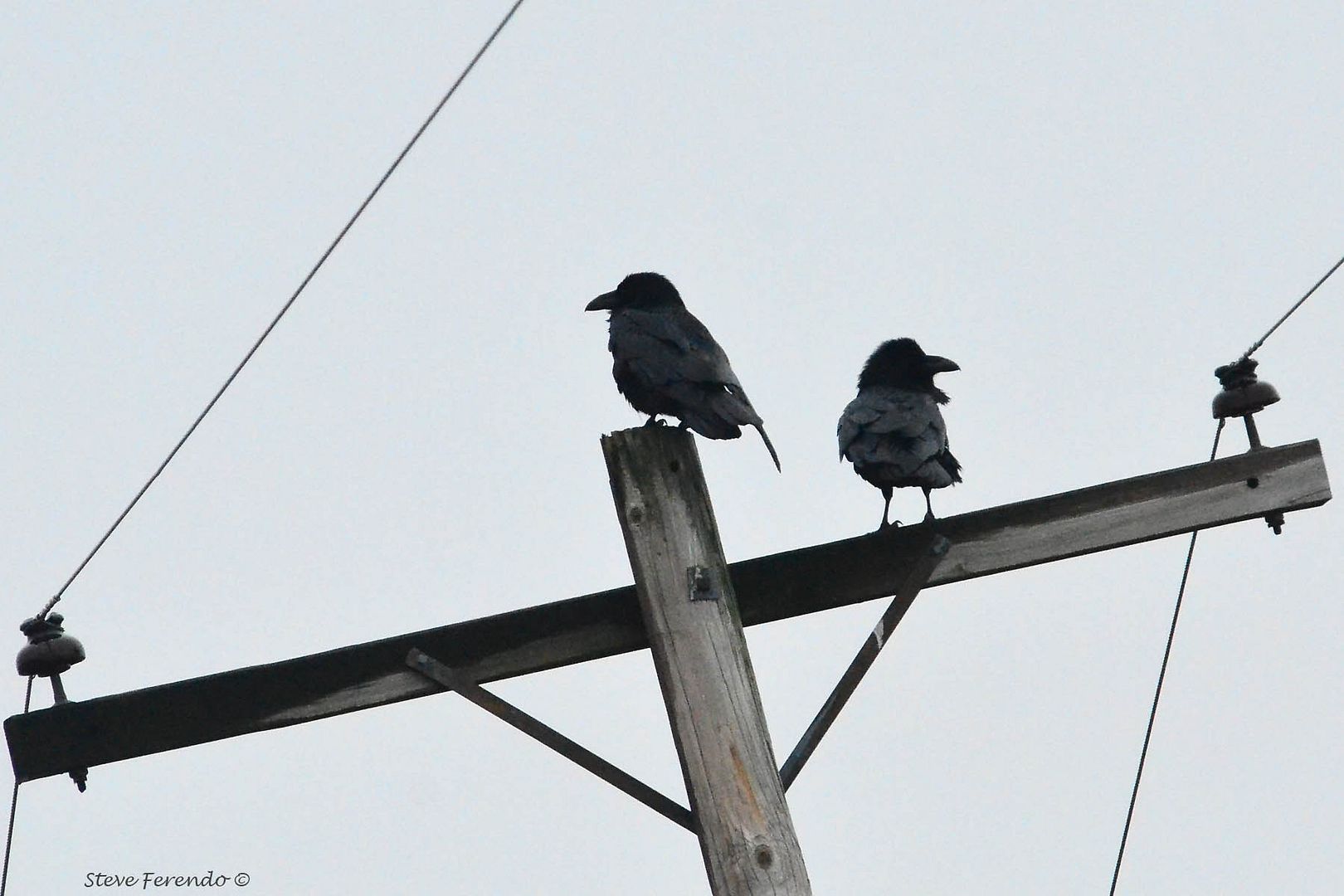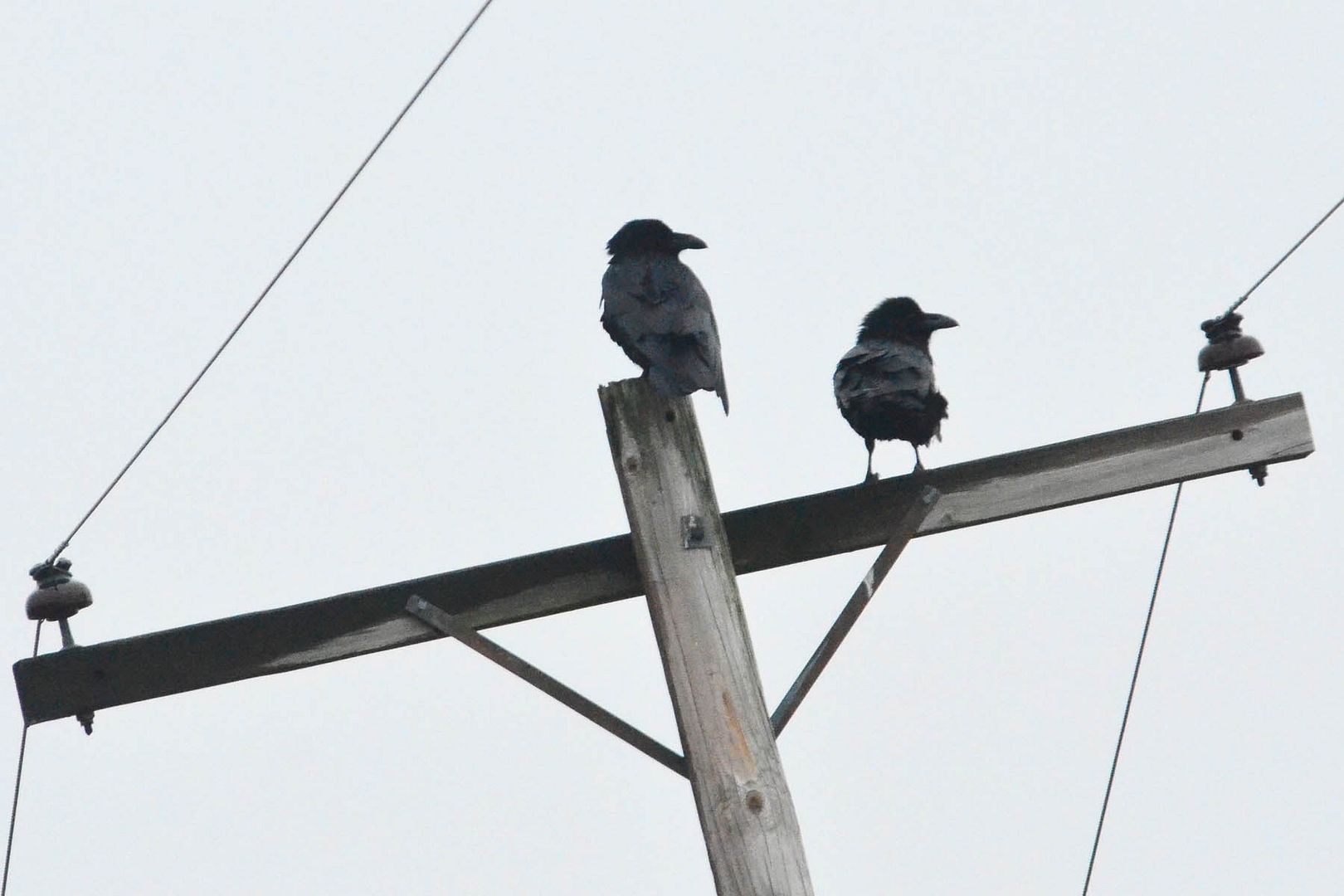 Even though the photographs are essentially silhouettes, I think the difference in the species are obvious.
Thanks for visiting and come back soon.