This morning was overcast and icy. A brief drive did result in the sighting of two mink, only one of which is pictured here...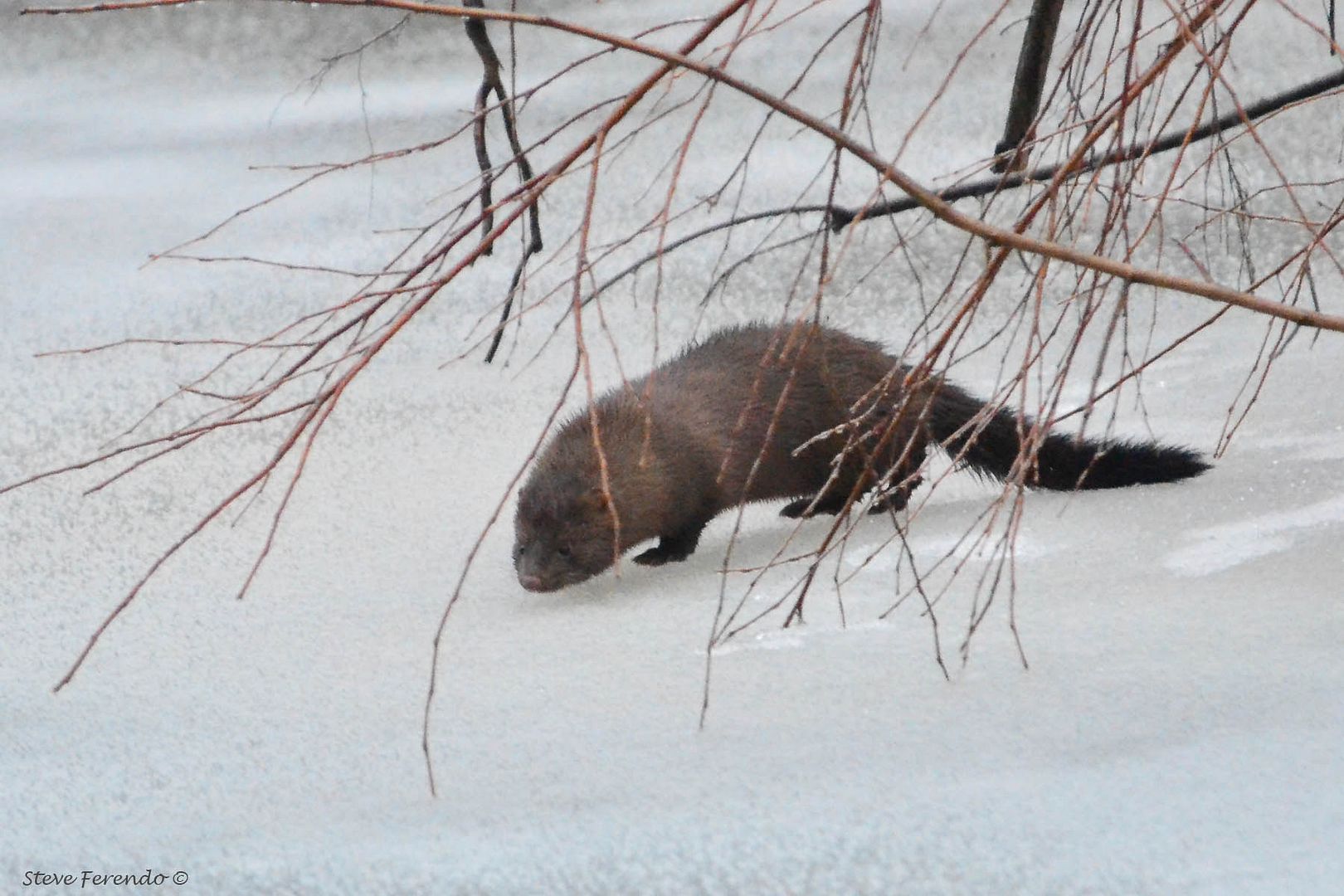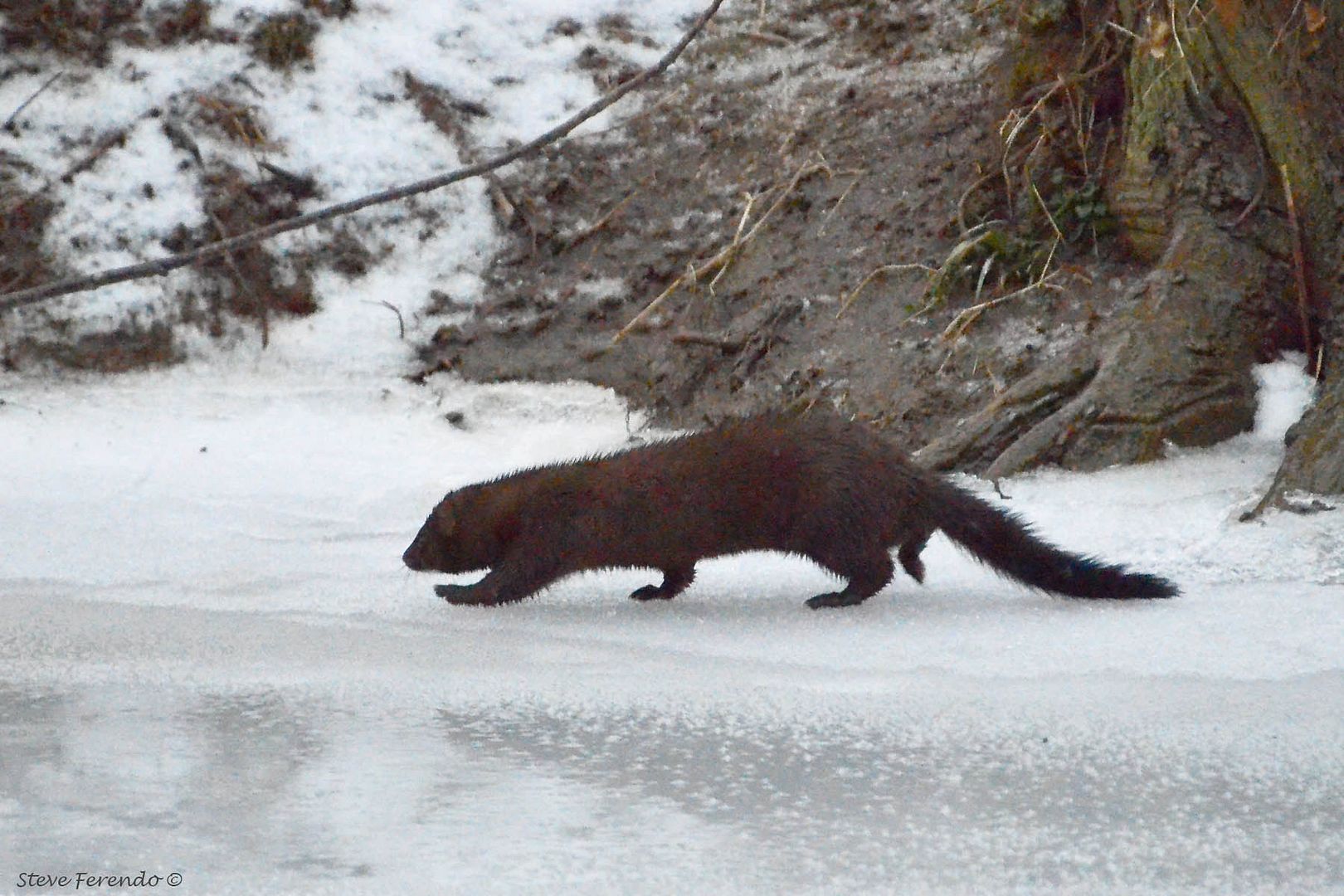 A week or so ago I took a ride through the Frederick Watershed and was able to photograph this Barred Owl...
The branch in front of its face is one of the difficulties of wildlife photography.