I recently spotted this Opossum in a neighbors yard. This is a fairly rare occurrence since they are mainly nocturnal and not frequently seen during the day time...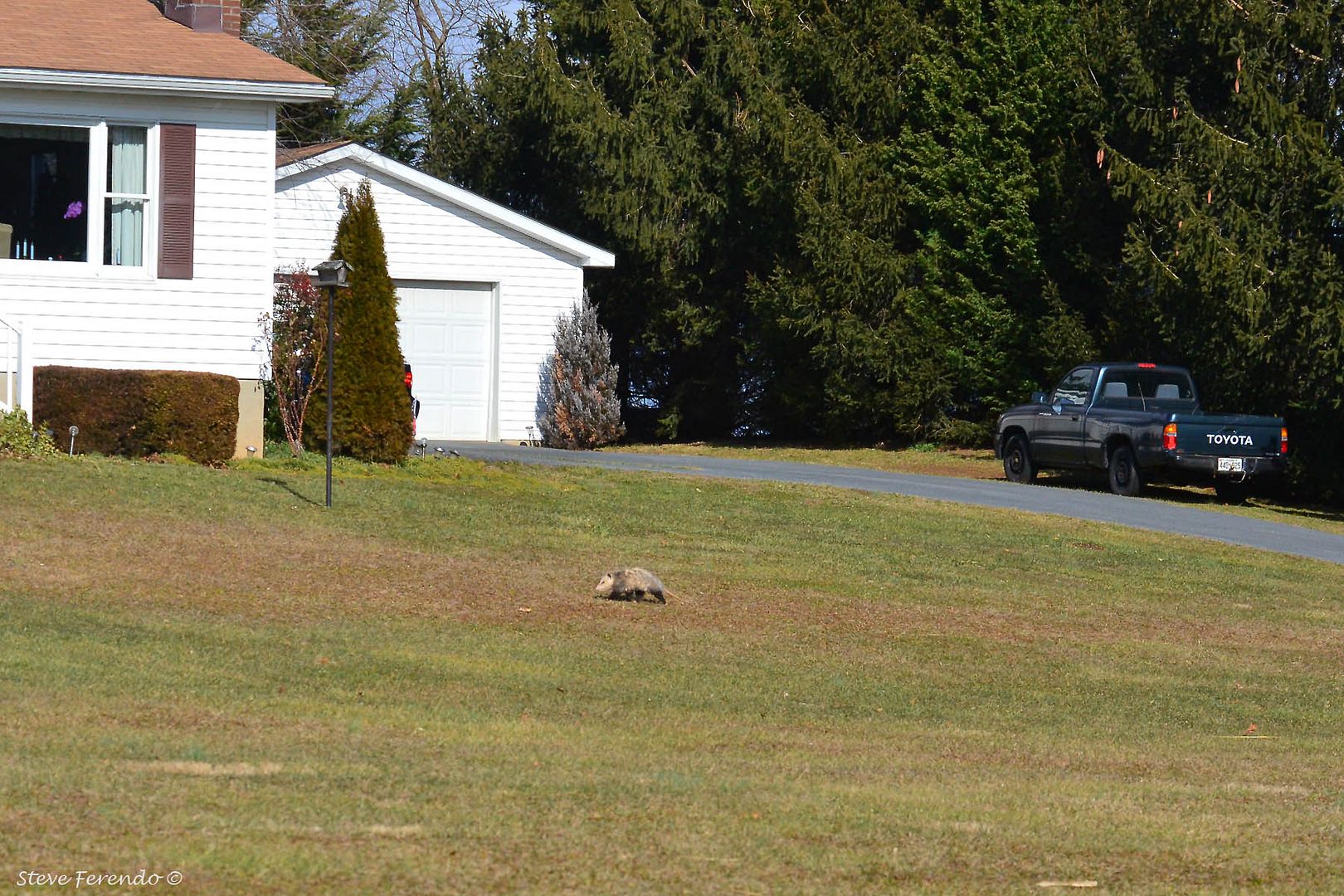 Opossums are interesting creatures. Being omnivores they will eat a wide variety of foods. Many are killed by automobiles each year when they cross roads, or search for road killed animals to eat.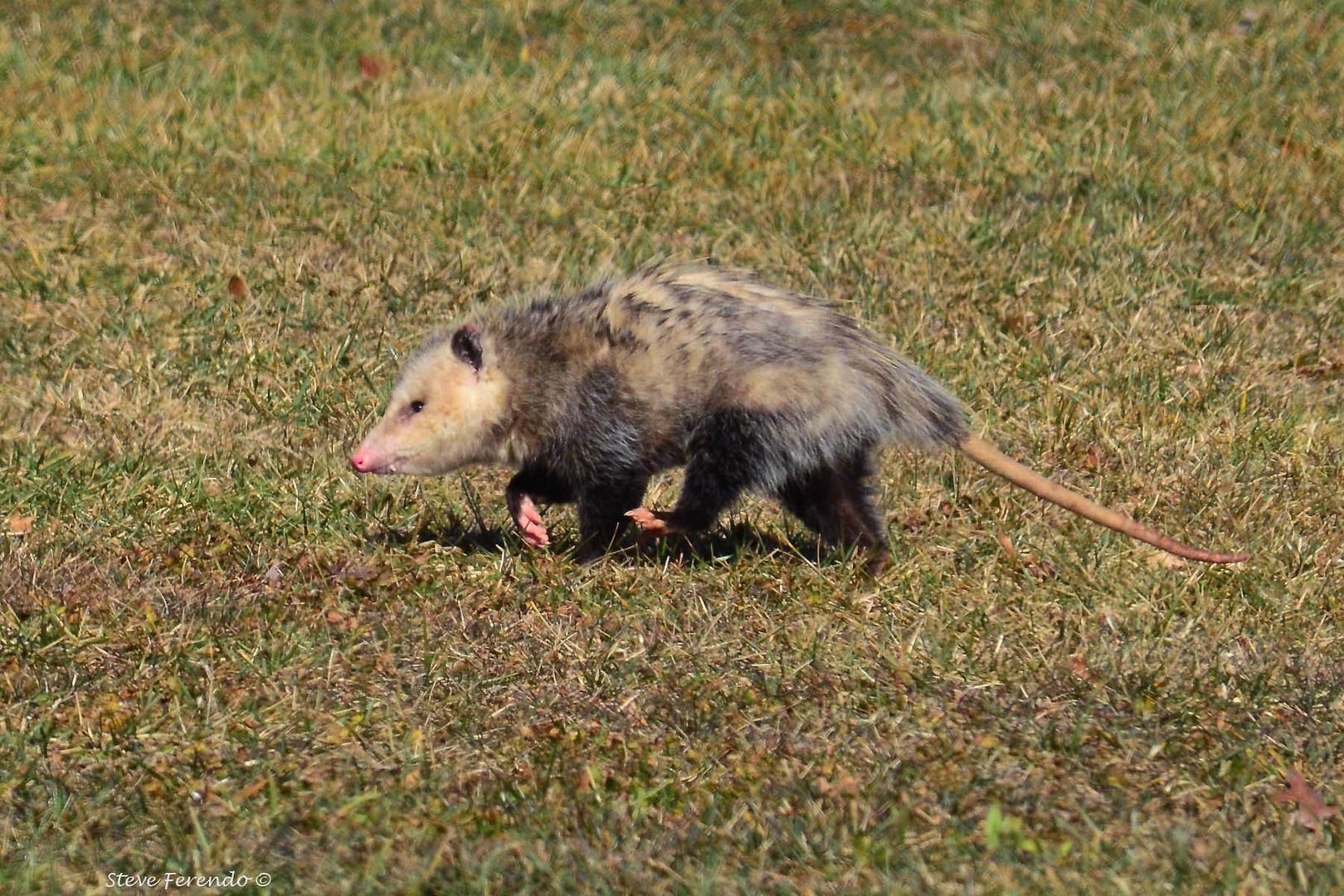 As a youngster growing up in Appalachia I ate opossums, or "possums" as we called them, regularly. They were usually caught by raccoon hunters who sold their pelts to fur buyers and kept the meat for dinner.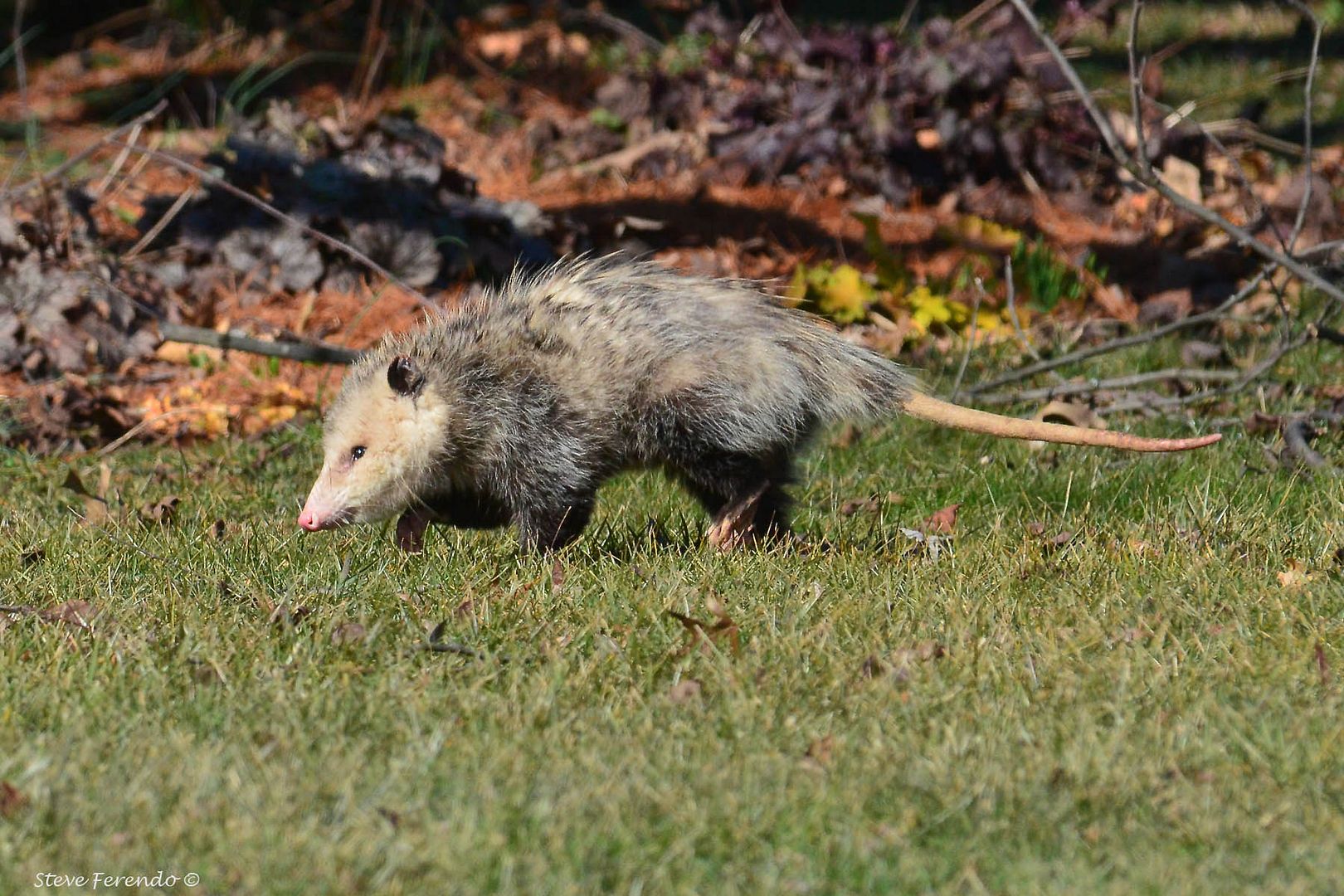 They are marsupials having a pouch in which the young develop and nurse until they are weaned. They are widely known for their tendency to "play possum" or pretend to be dead when threatened. I did not approach this one closely enough for it to feel threatened, so instead of playing possum it just ambled off.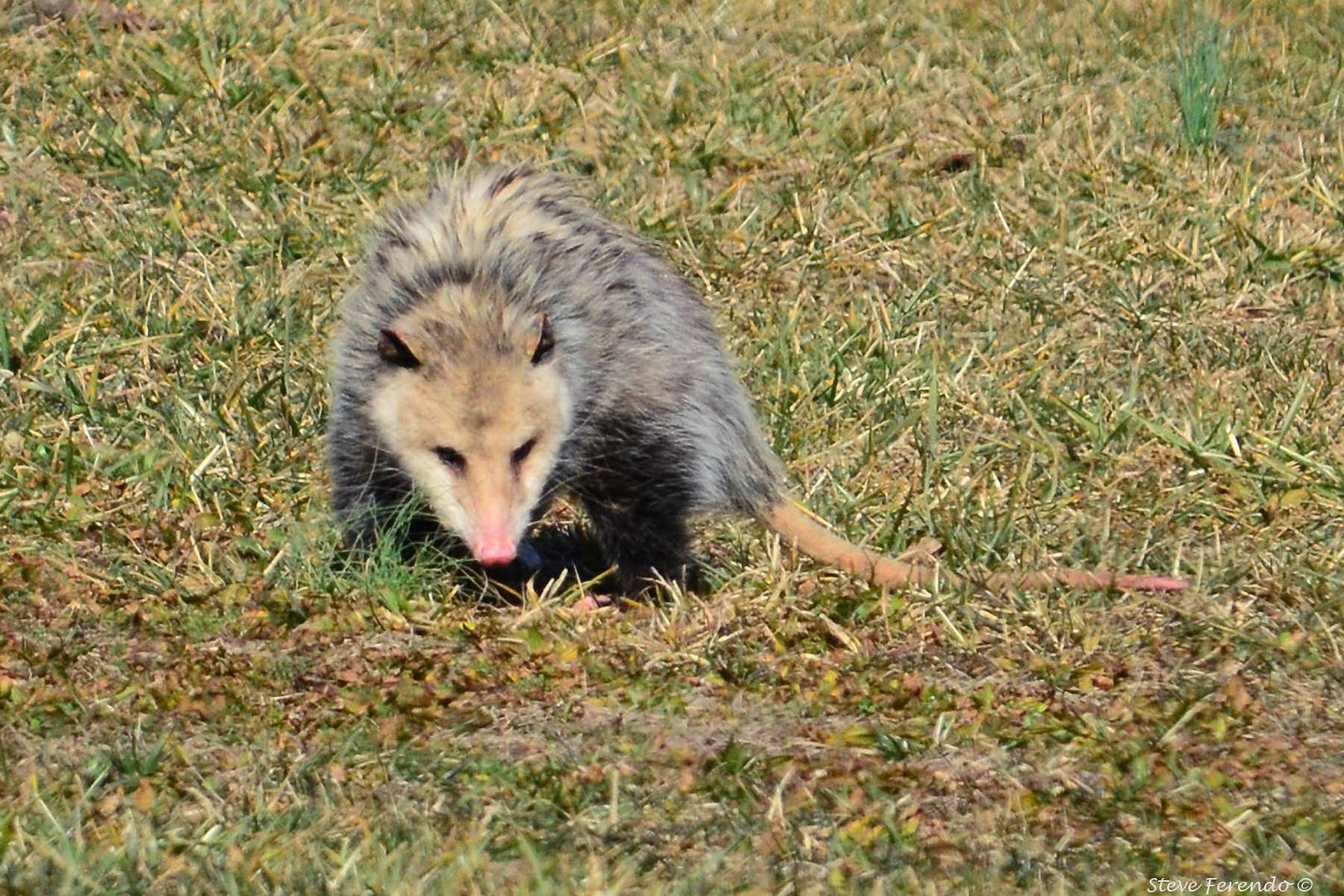 Thanks for visiting. Stay well and come again soon.