While watching a field for deer there was some interesting behavior taking place. First, these small bucks were testing each other by locking antlers and pushing and twisting. While I enjoyed watching them, they were not fighting in earnest like the big bucks will be doing soon when the rut begins...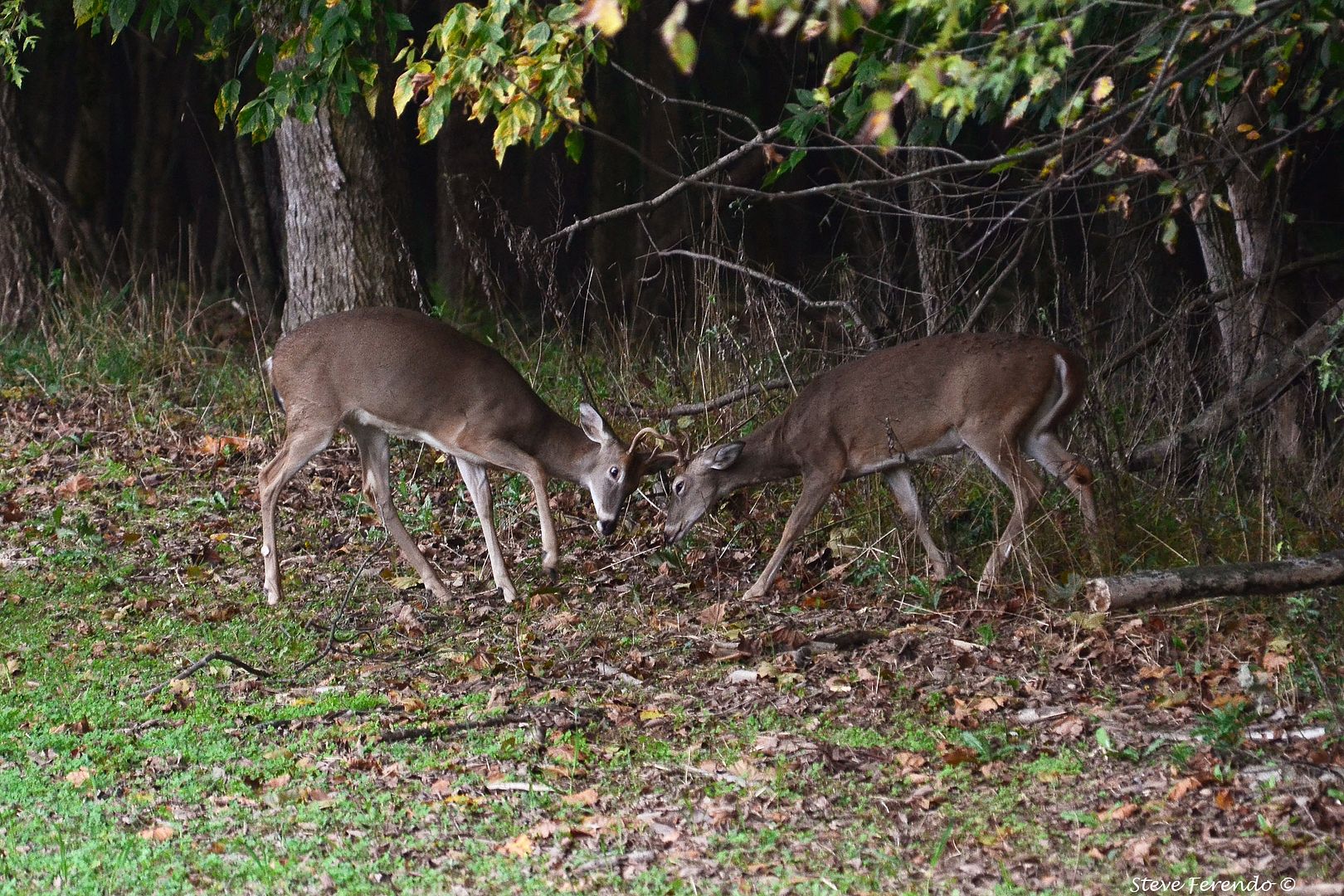 This slightly larger buck was watching from the fringes of the woods. Curious, but not interested in participating in the fray...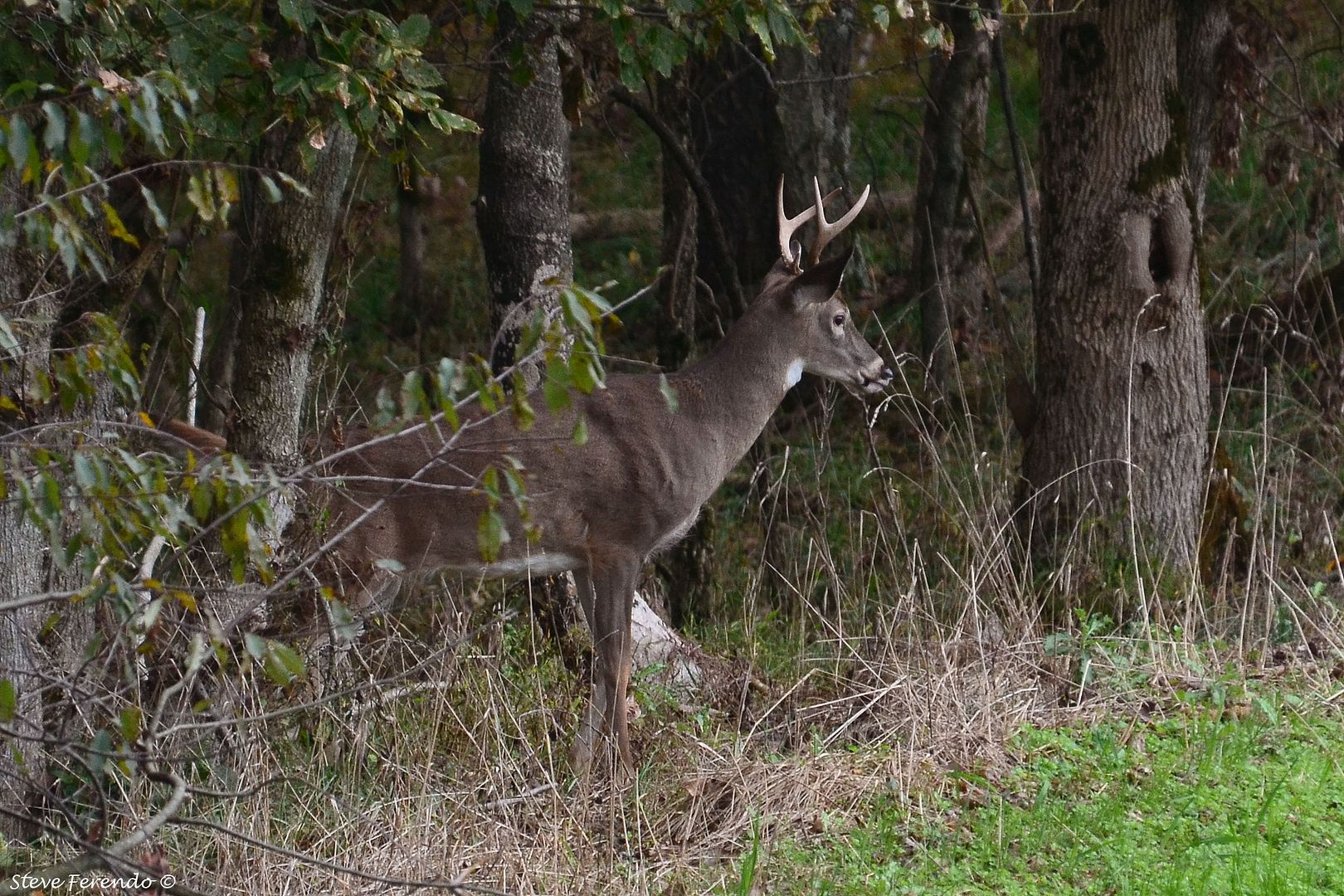 One fawn, that has already lost its spots, was still getting milk from its mother. This will continue until the doe tires of nursing and forces the fawn to look elsewhere for its food...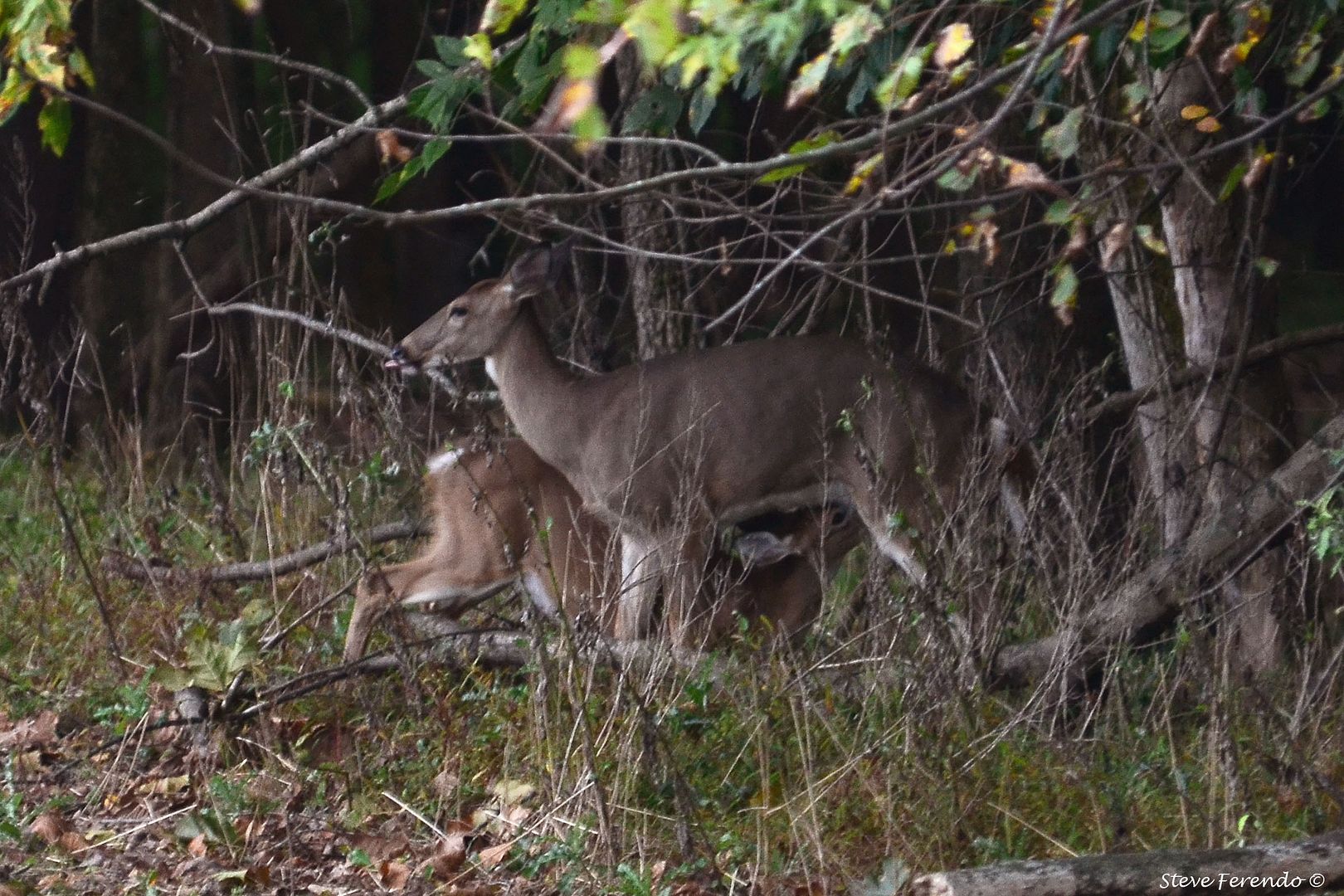 These young does were sizing each other up. Perhaps preparing for the day when they will be older and will challenge the dominant doe for her leadership role...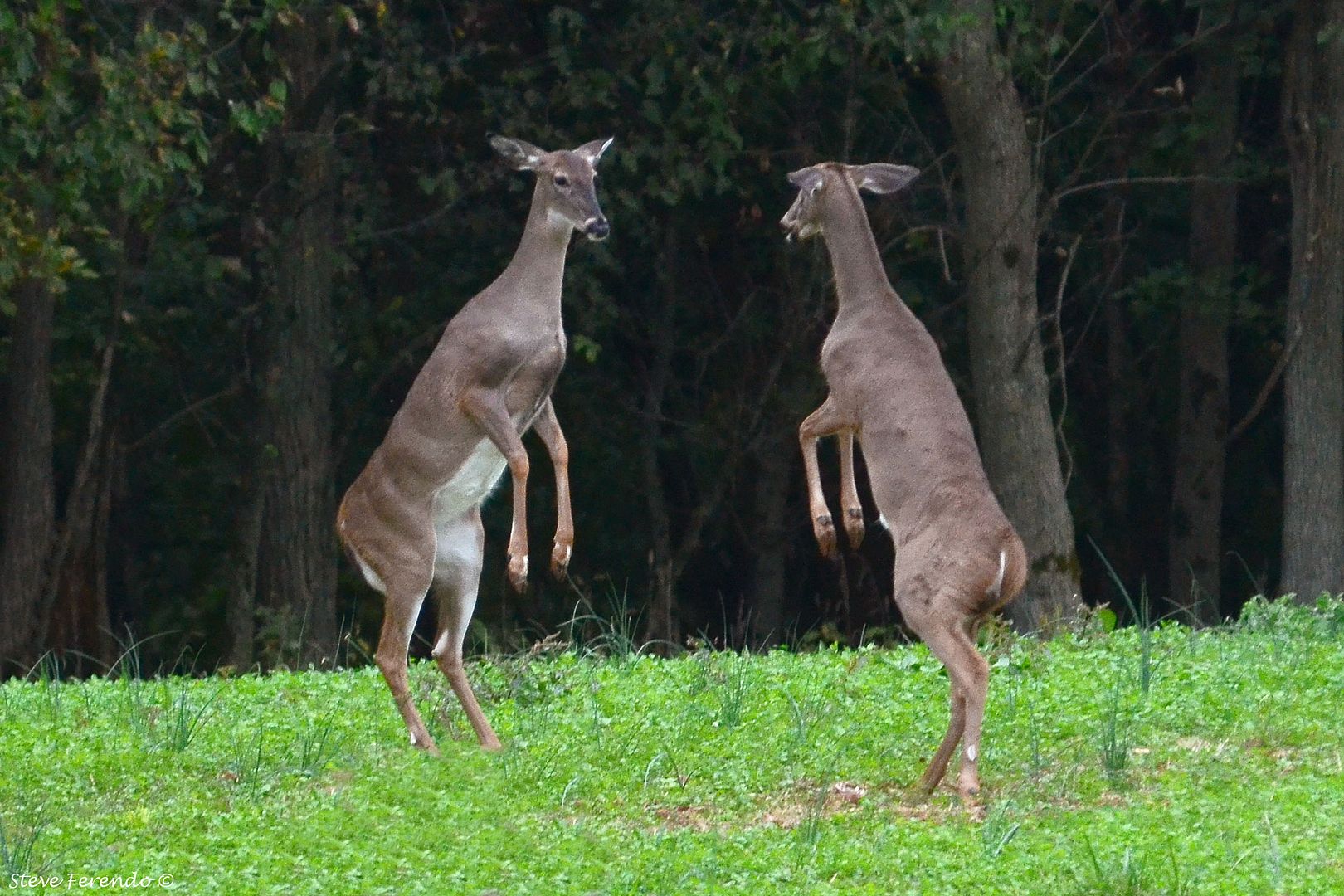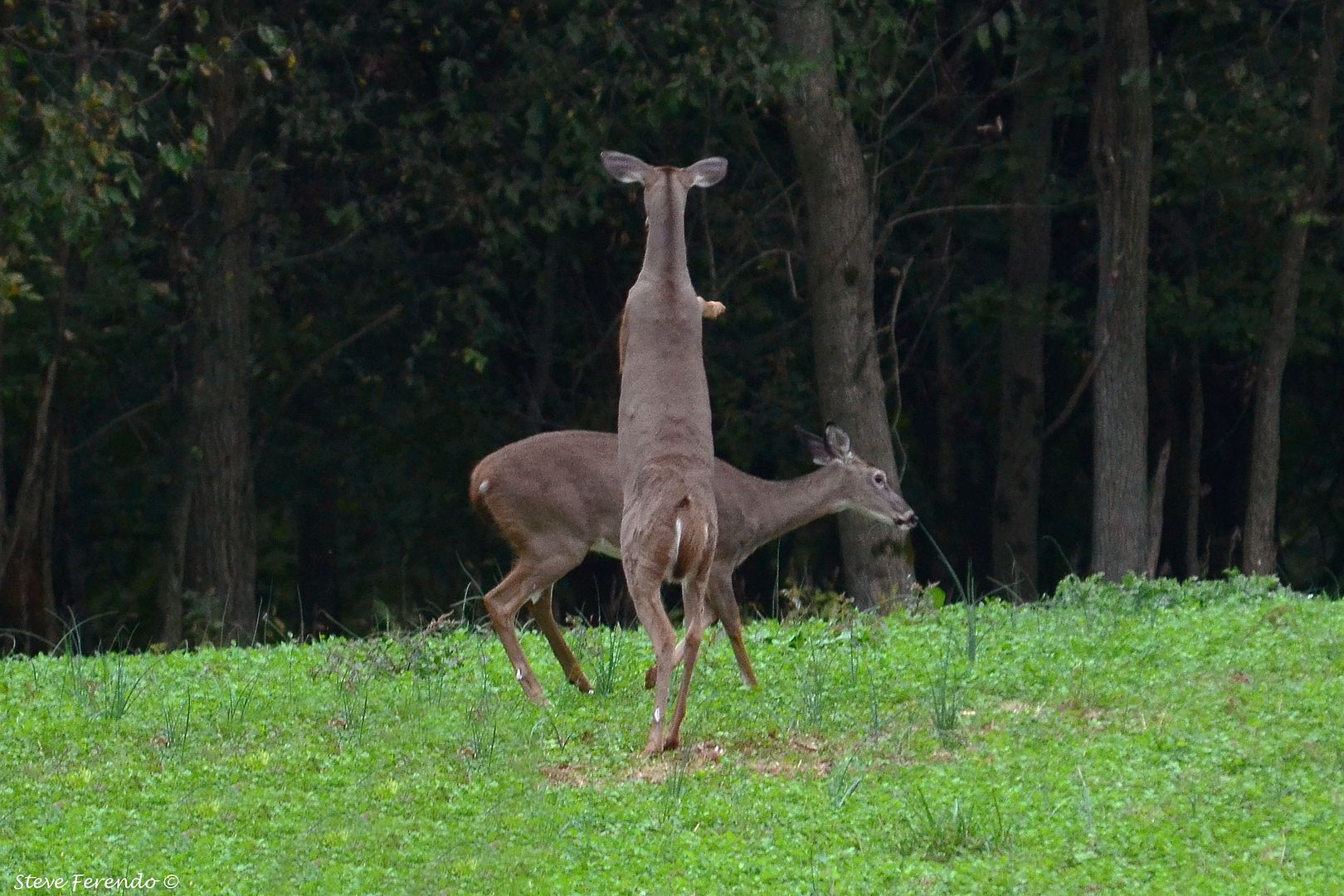 It is always interesting to watch wildlife interact. I hope you enjoyed seeing it, too.
Stop back soon to see what else might be going on.