While passing by an area where a family of beavers live I came upon a hickory tree that had fallen, only hours before, that was so tall that it spanned the creek.
From past observation I knew there was a beaver den located under the fallen tree.
Here is a photo of the root system where the den is located, before the tree fell …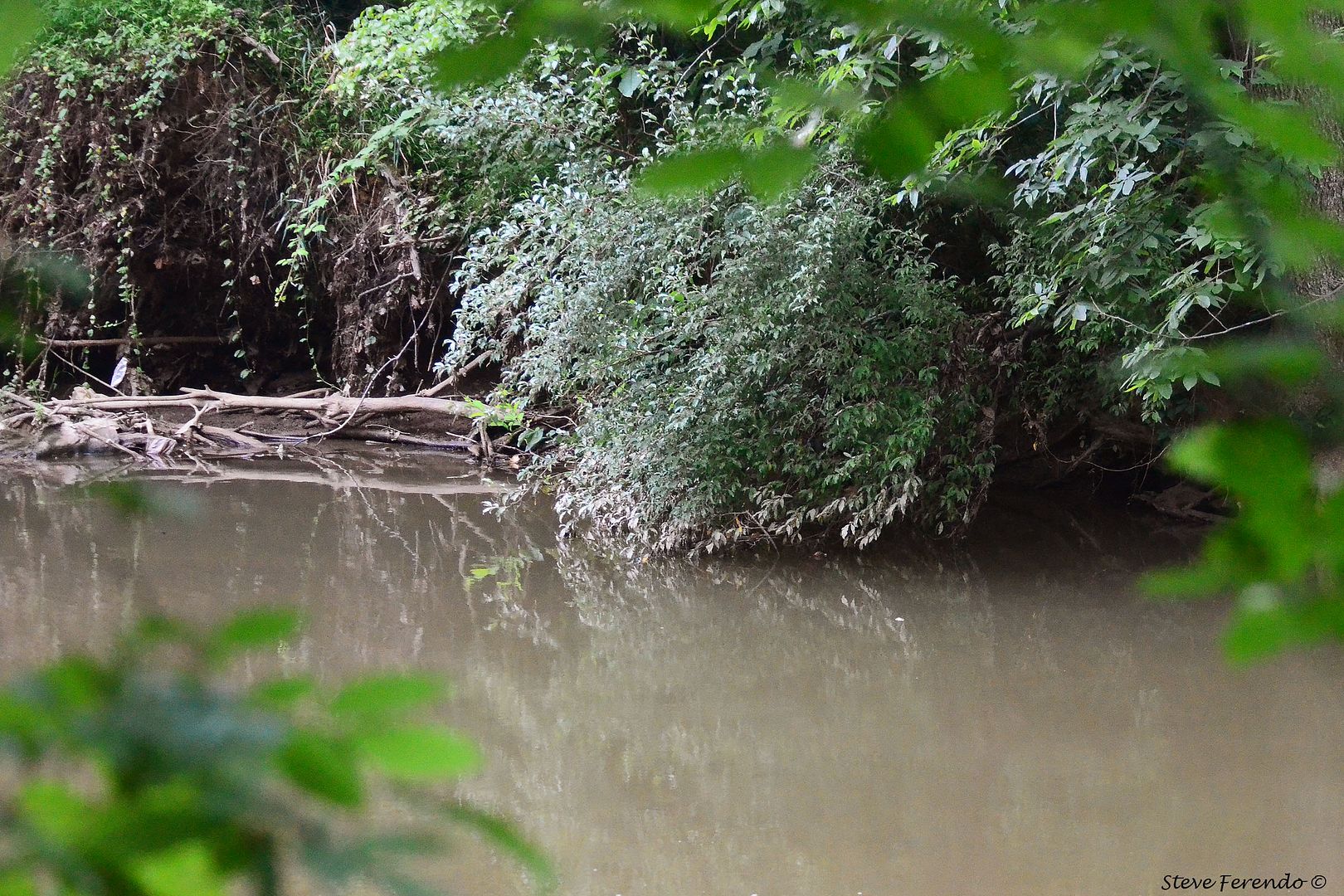 I wondered if the beavers were trapped inside with the large ball of roots blocking the den entrance…
Before sunrise on the next morning I was parked where I could observe, and photograph, the site.
As soon as it was light beaver activity was apparent.
In fact, there was more activity than I had observed there all summer.
The beavers were remodeling the entrance to their den, feeding on stream side grasses and enjoying the bounty of the hickory leaves and branches provided by the fallen tree…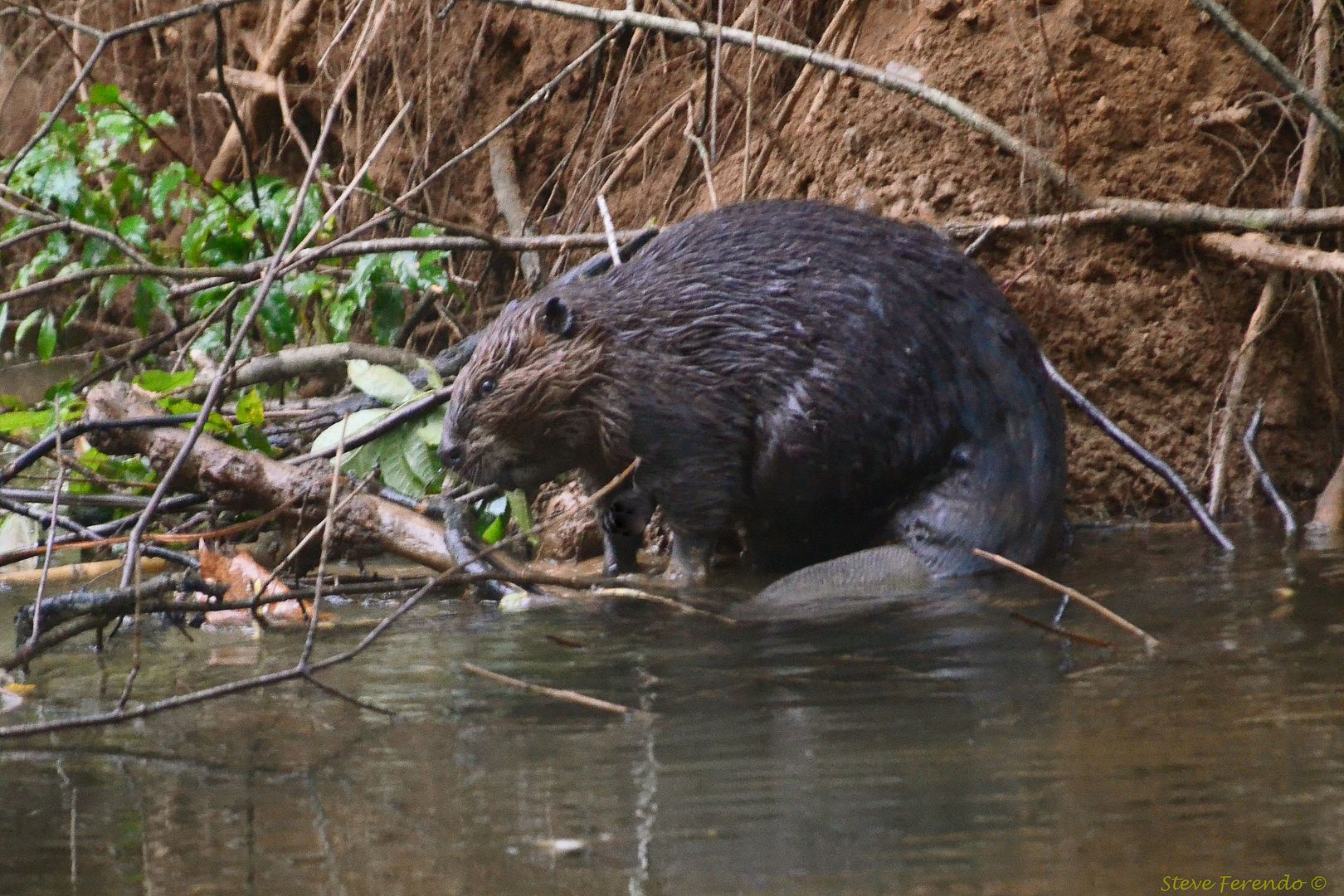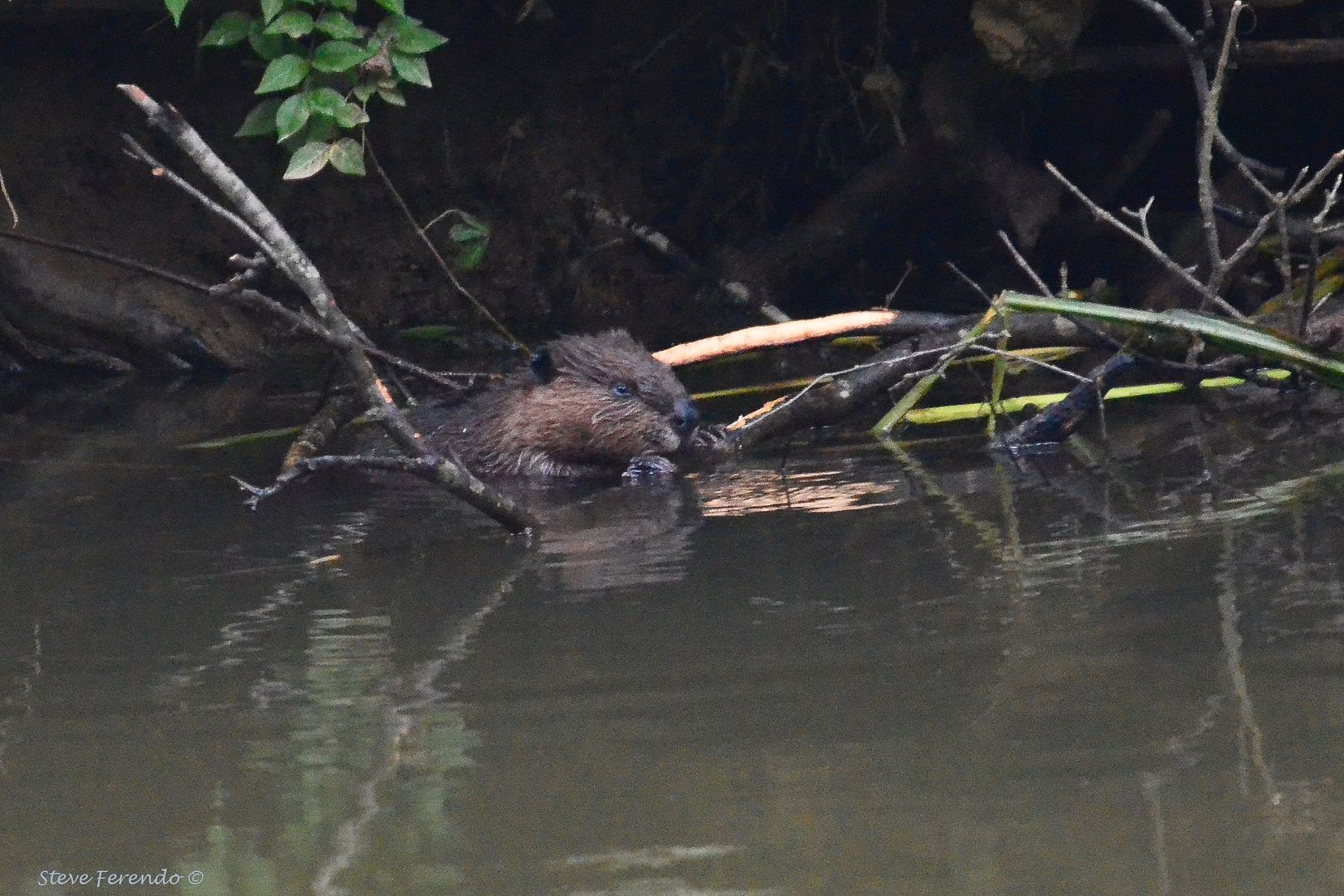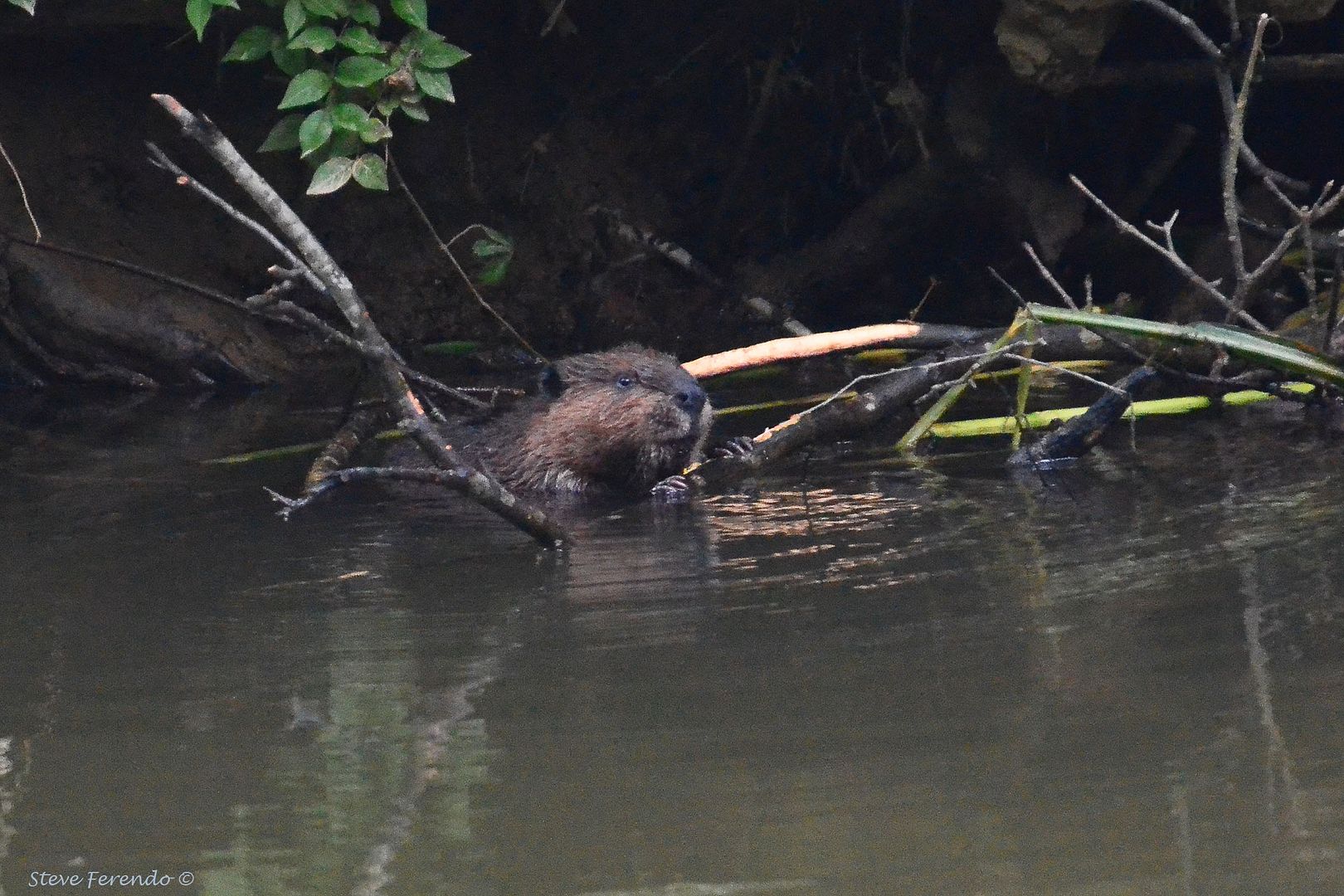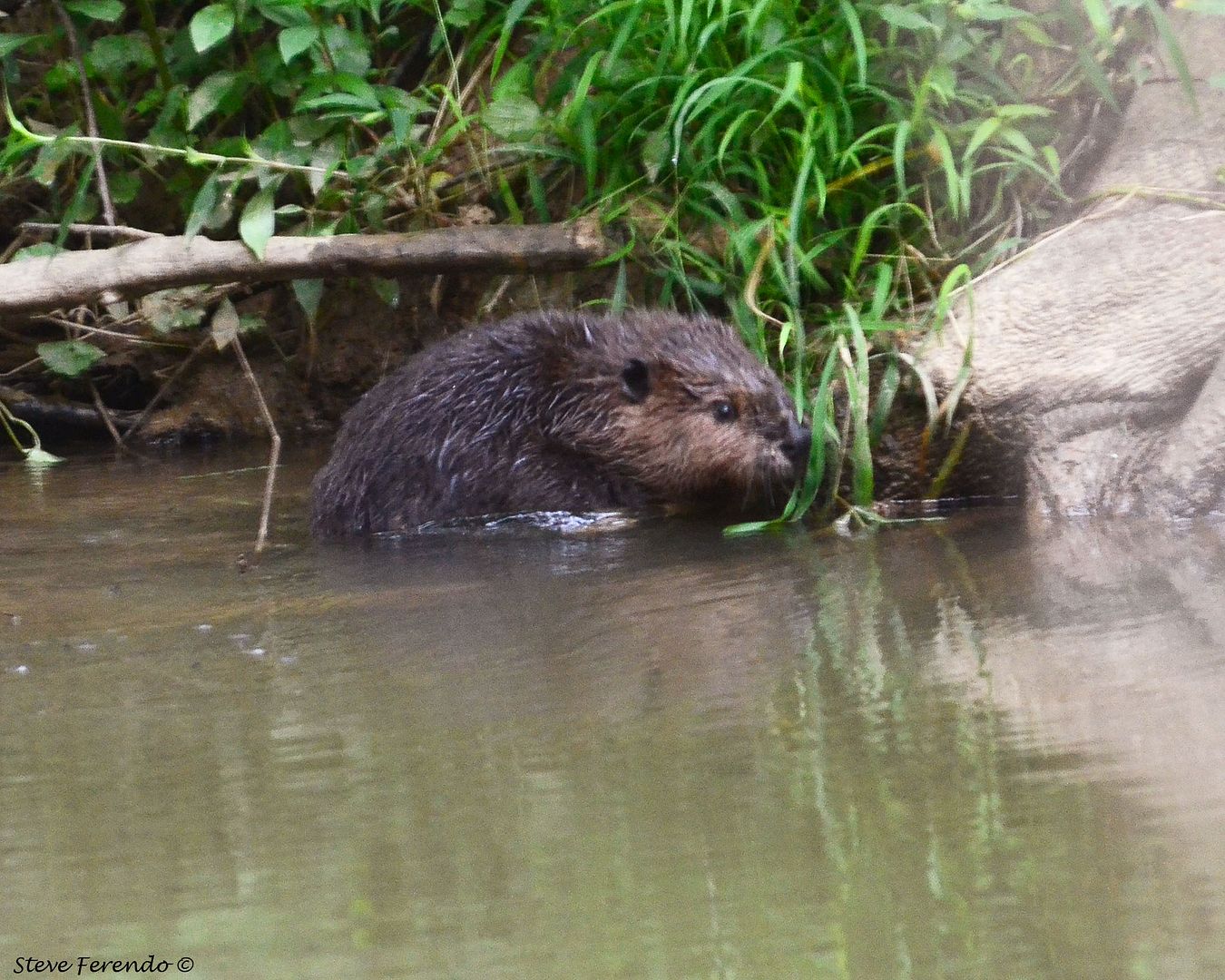 Thanks for viewing my blog, keep well, and come back soon.