Hunting season for squirrels will open in early September this year. That means that these fellows had better be wary. Squirrels were a staple in the diets of the early settlers in the United States. Over the years, as the population has become more urban than rural, the number of people who hunt squirrels has declined. As a result there seems to be more and more of them everywhere until nature intervenes and reduces the population in her own way. The first photos are of Gray Squirrels, our most numerous species...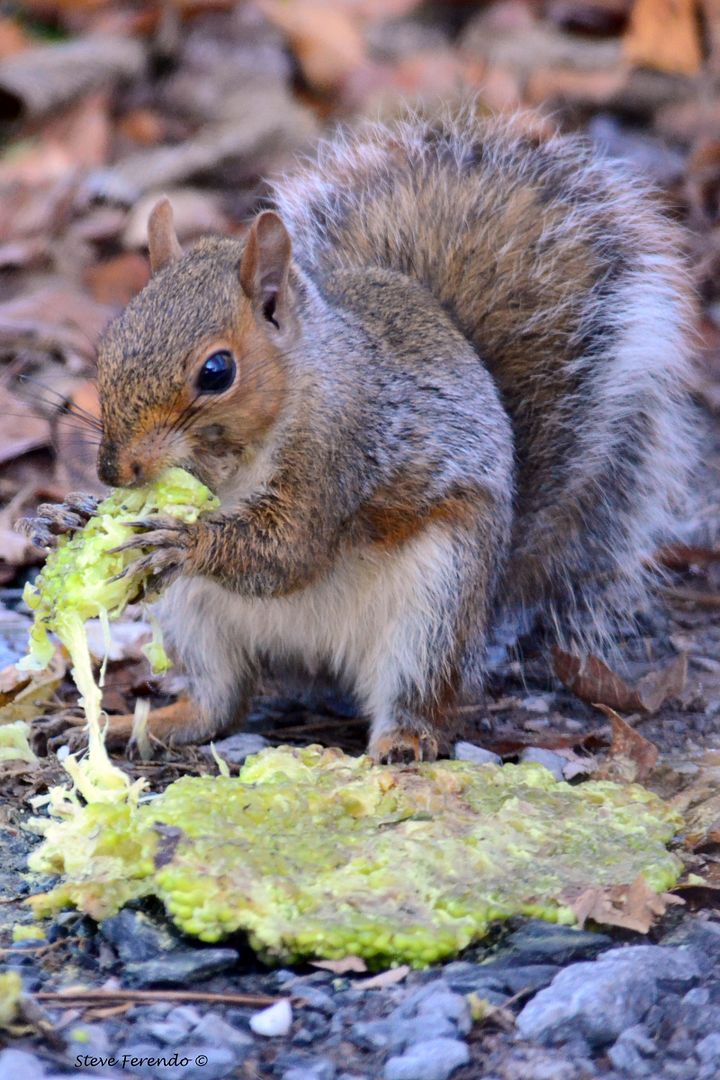 The next photos show the Eastern Fox Squirrel. It is much larger than the Gray Squirrel and not as common...
The other species found in Maryland are the Red Squirrel, the Delmarva Fox Squirrel and the Flying Squirrel. When I was growing up, in a region of Appalachia, there was usually at least one squirrel hunter in every house. Now that I live within 40 miles of both Baltimore and Washington, D.C., I can't think of a single person who hunts them. Times have changed.