We spent the weekend taking our daughter to Davis & Elkins College in the mountains of West Virgina. While there we stayed at the campground at Blackwater Falls State Park. There were a number of cooperative deer in the park. This post is one of several to come featuring them...
This doe has a severe tear in her right ear. One can only speculate about what may have caused it...
A doe with a swollen jaw visited our campsite on two evenings...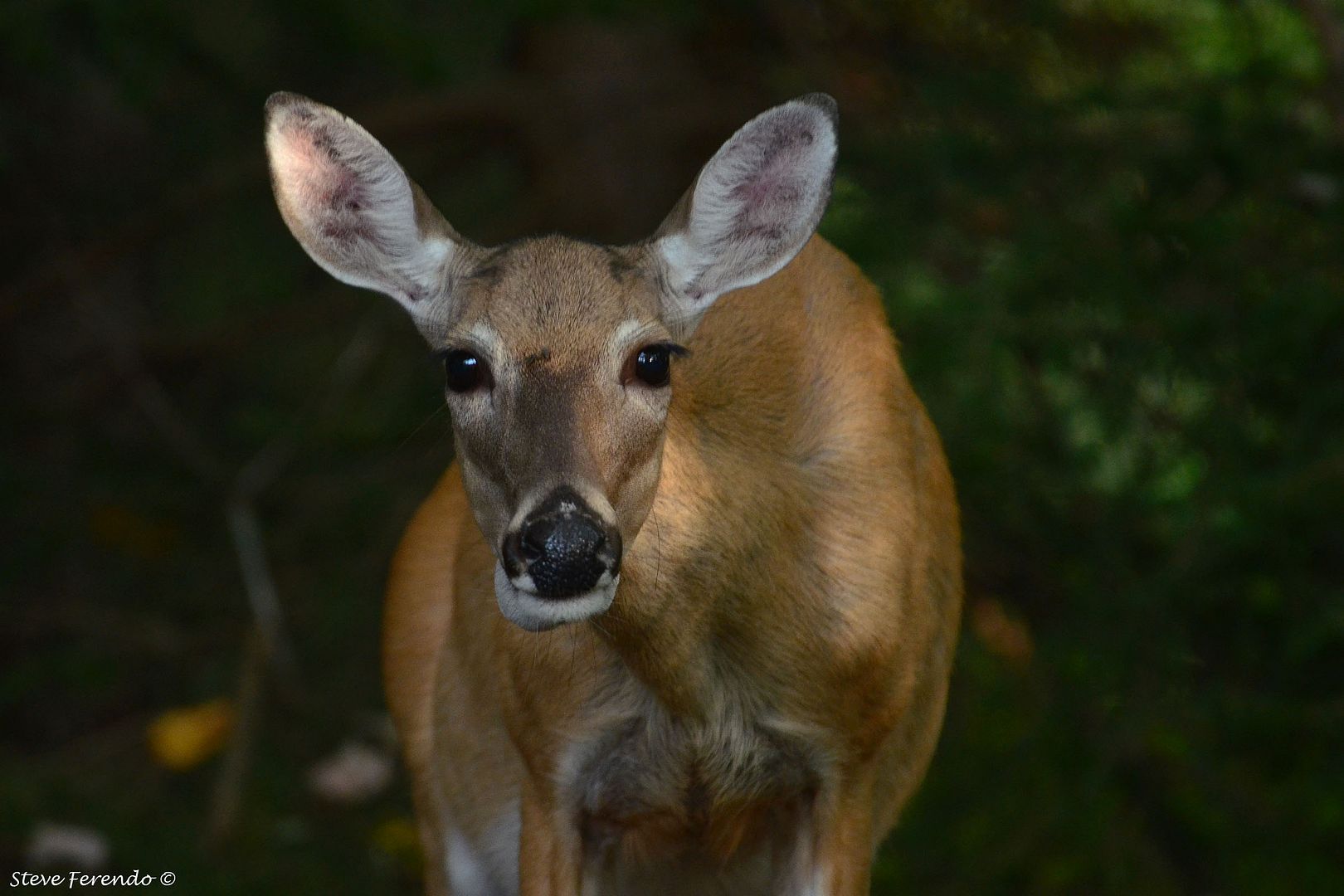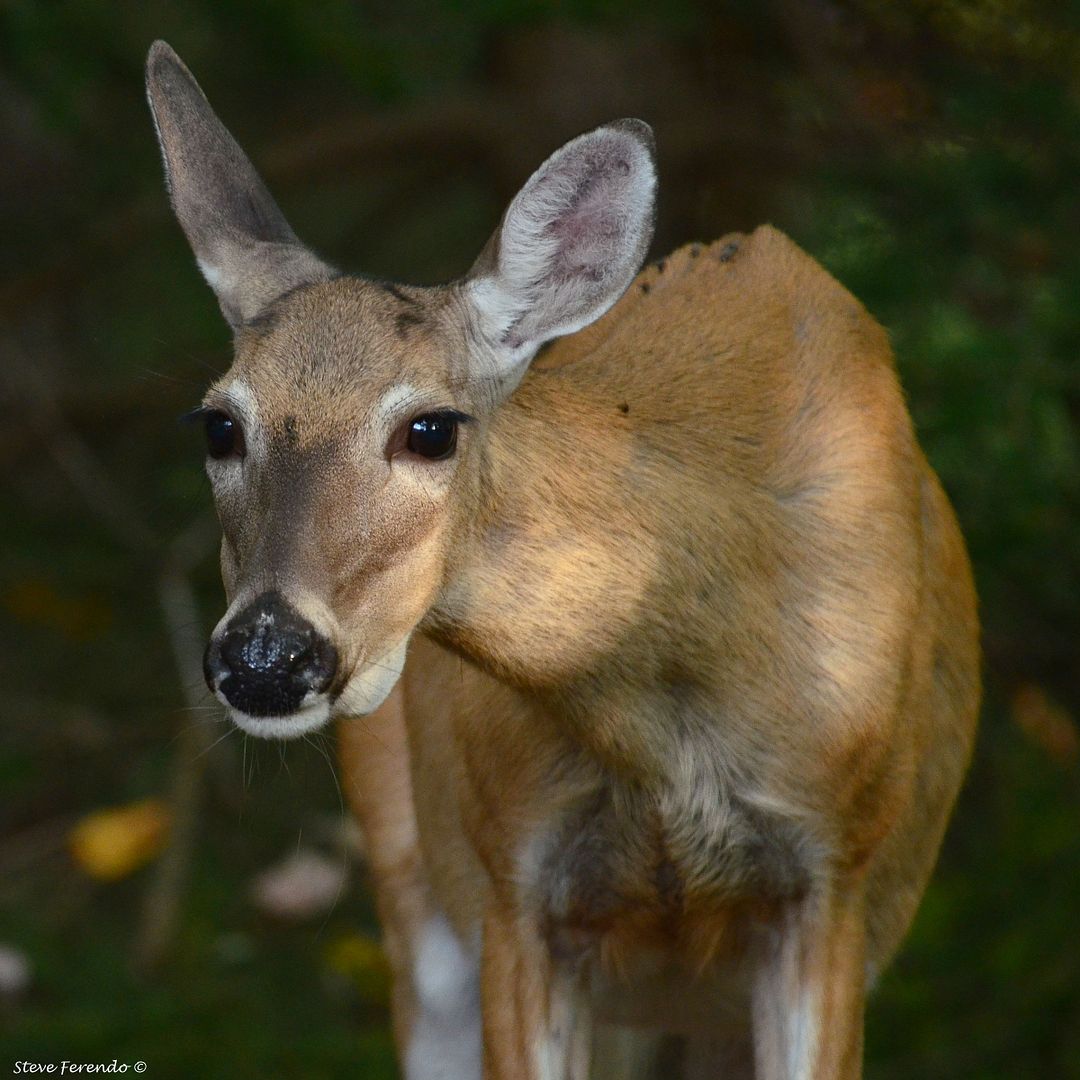 This one was feeding on a plant that reminded me of a brides bouquet...