The Belted Kingfishers that I usually see are rocketing up or down the creek and rarely stop for a photograph. When they do stop, it is often in a situation that looks like this, you bird photographers will know that I mean...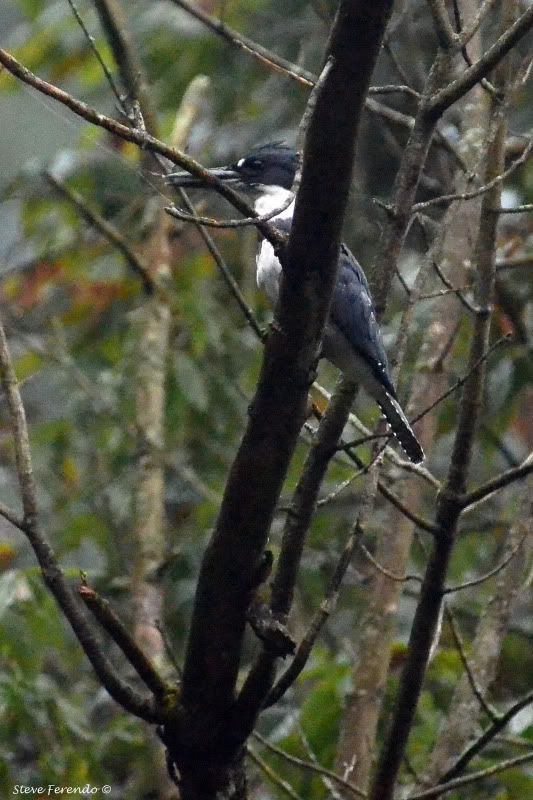 Occasionally the photographer can get lucky, and today was such a day for me. Even though the light was dim, requiring the use of an ISO setting of 6400, I am grateful for the photos that I got...
Thanks for stopping by, stay well, and come back soon.