The Green Heron is relatively small bird for a heron. Adults usually average 17" (44 cm) in length. Its coloration allows it to blend into the surroundings and it is often overlooked by the casual observer. I usually see them with their necks pulled tight against their bodies...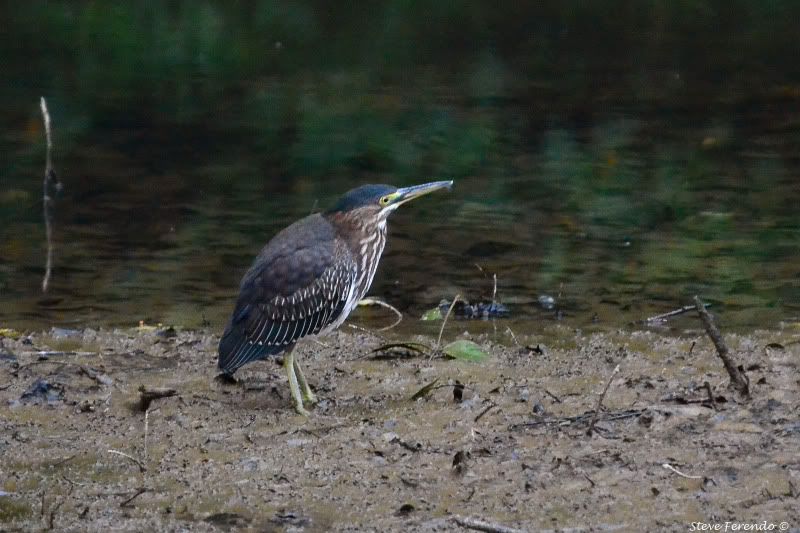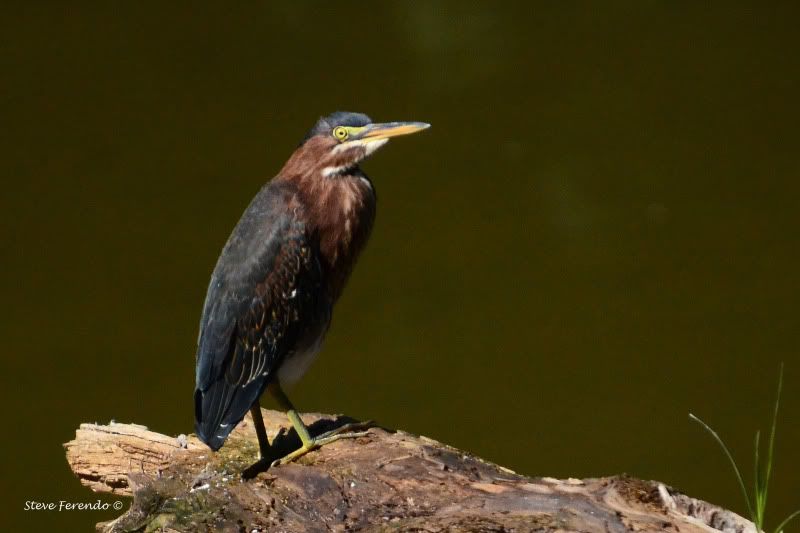 Today I was fortunate to find one grooming in the sunlight of early morning. I was in shadows and I don't believe it knew that I was nearby. After all, would you go through these contortions if you knew someone was watching you and taking pictures?..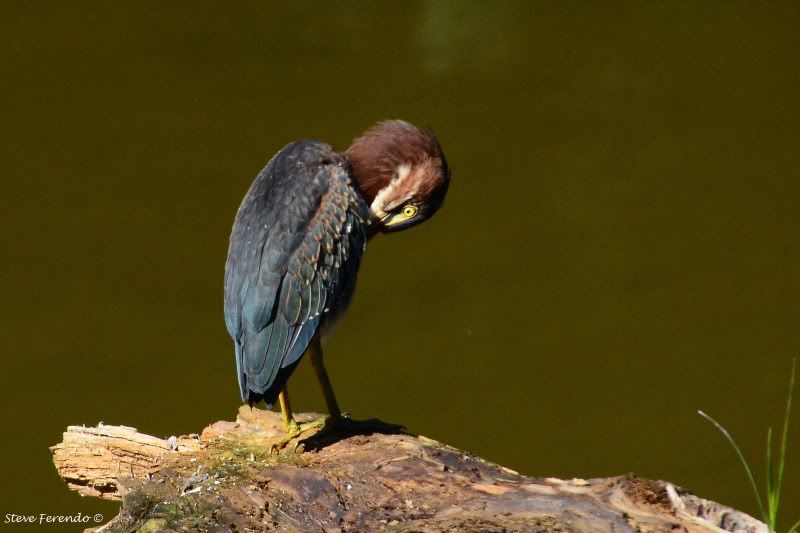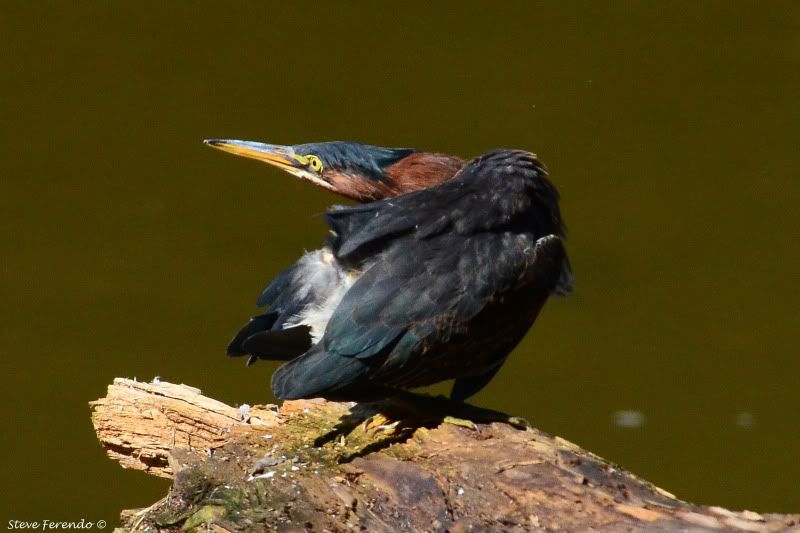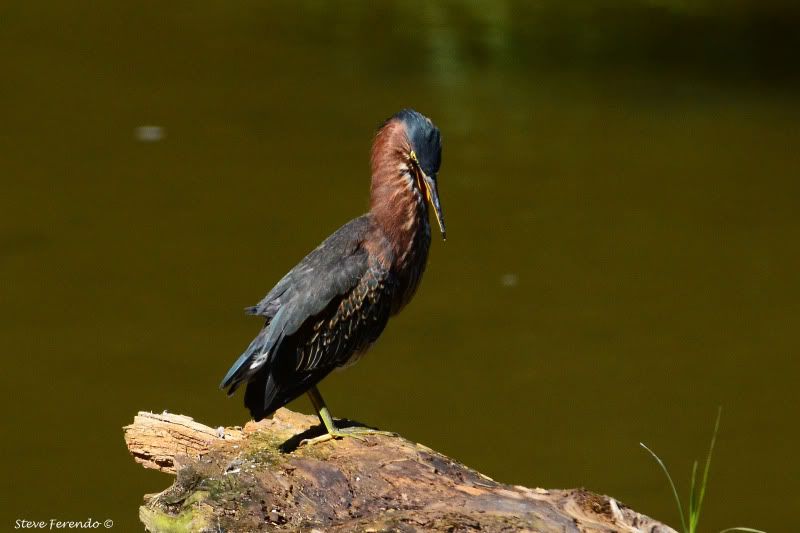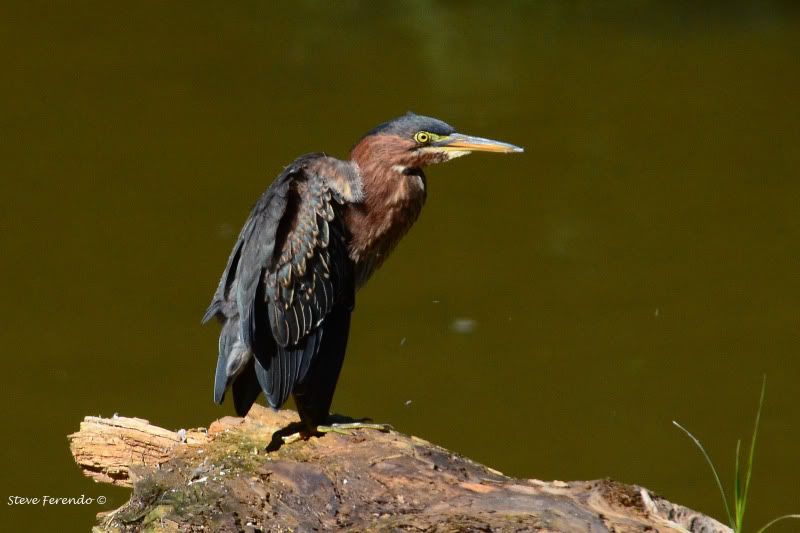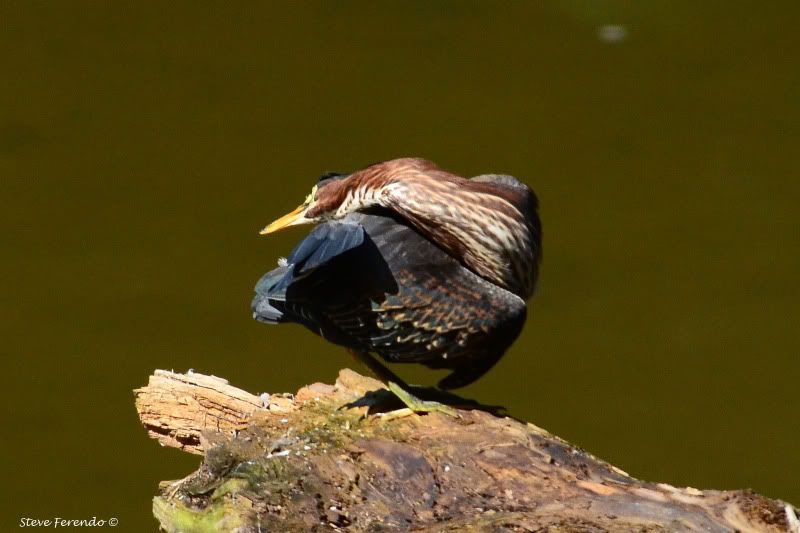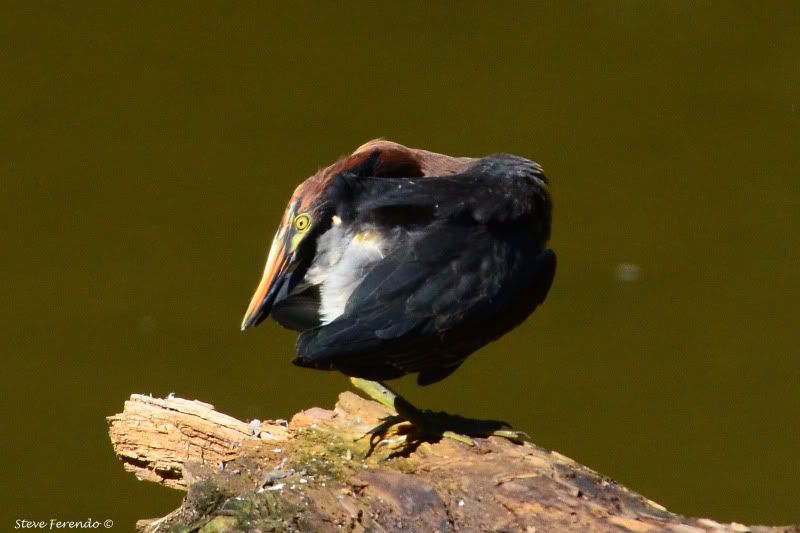 If you are lucky enough to spot one, take a moment to quietly observe its behavior. You might see something interesting.