It is important not to overlook the smaller subjects that might present themselves when taking nature photos. I was hoping to see a beaver, otter or mink along the banks of a small stream when I noticed this Wheel bug.
If you look closely at the bottom of the leaf you will see many young ones that she may be protecting. These interesting insects are beneficial to gardeners because they eat harmful agricultural pests. Google "wheel bug" for all the information you would ever want to know about them...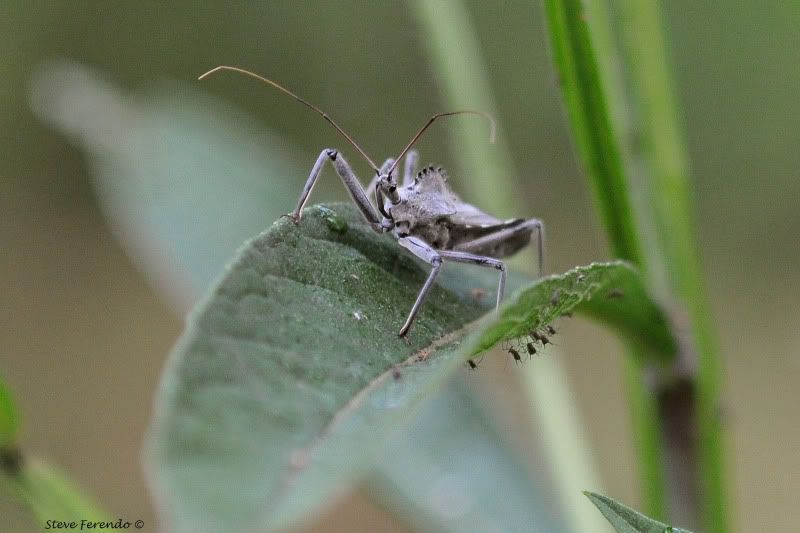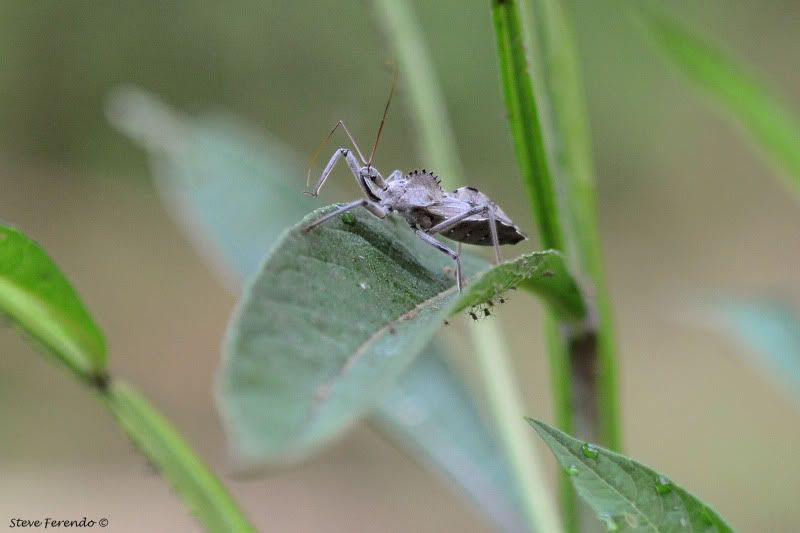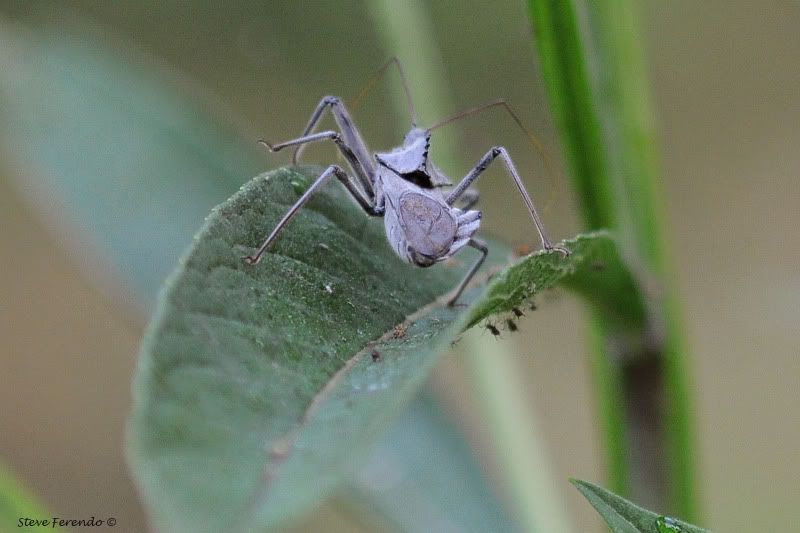 Remember, it really is a bugs world.