Well, not really "ears" but:
"Tree-Ear is one of the Jelly Fungi, a diverse group distantly related to mushrooms and toadstools. Although fungal classification is under seemingly constant debate by taxonomists, some experts believe the "Jelly Fungi" includes just two orders: the Auriculariales--meaning "ear-shaped"--of which Tree-Ear is a member, and the Tremellales ("trembling" or "jellylike"). Both groups are characterized by fleshy reproductive structures that give rise to microscopic white or transparent spores that are sausage-shaped. (For the record, some mycologists also consider a third order, the Dacrymycetales, to be one of the so-called Jelly Fungi.)"



The description above was taken from: http://www.hiltonpond.org/ThisWeek020322.html
An interesting site with lots of information about fungi.

Here are the photos that prompted me find out what was growing on a tree along side a country road...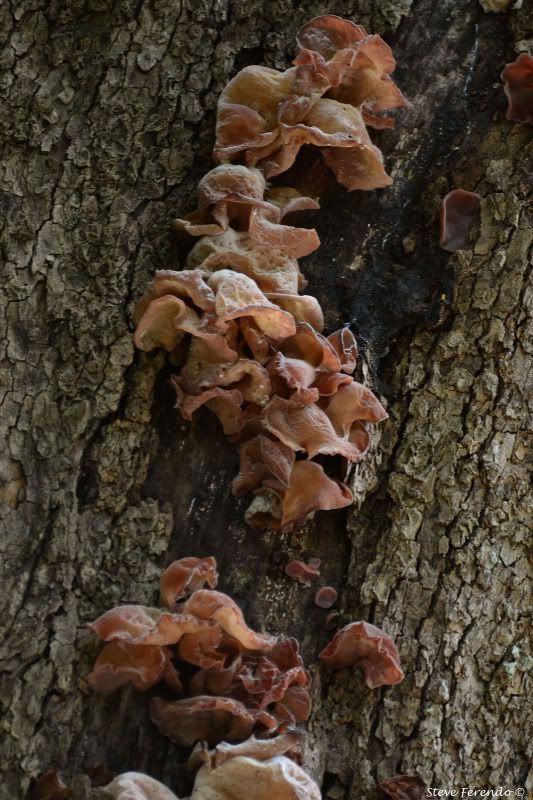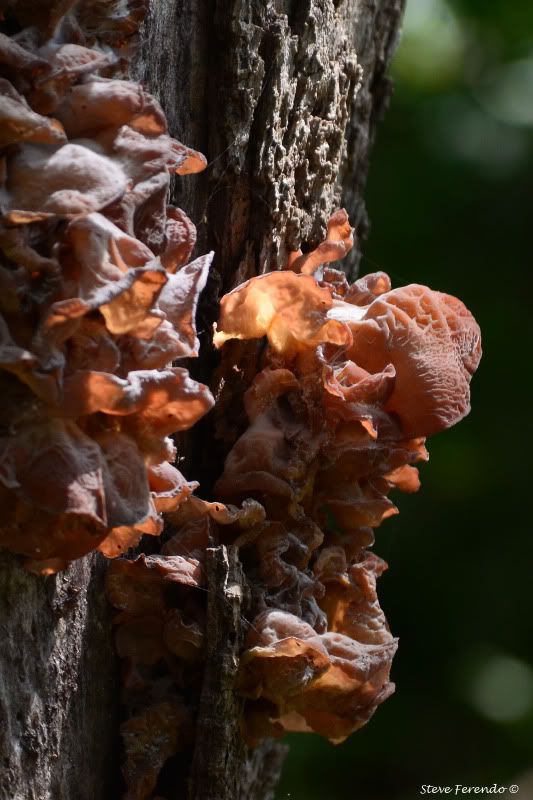 The blue paint on the tree is a legal indication that no hunting is allowed on the property. It has nothing to do with the tree-ear fungus.