Turkeys are big, colorful and interesting birds. Any time I can photograph one I always try to take advantage of the opportunity. Here are a pair of hens, with their poults, that I took earlier this week...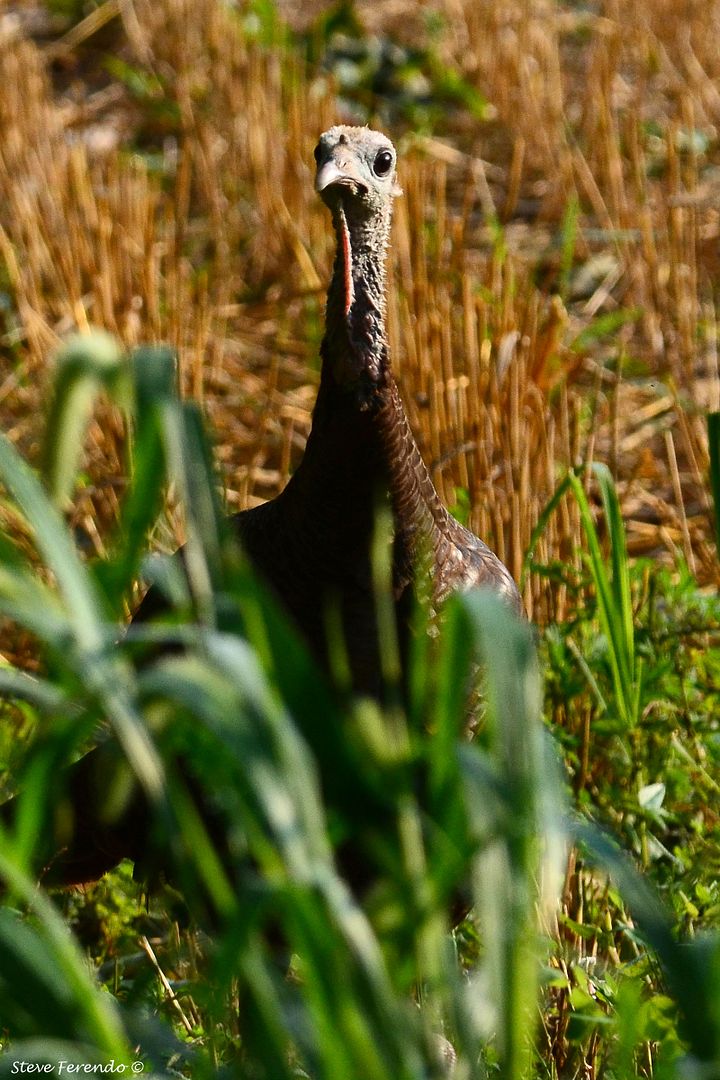 In the next three photos a hen is eyeing the grains of wheat that the combine missed when the field was harvested...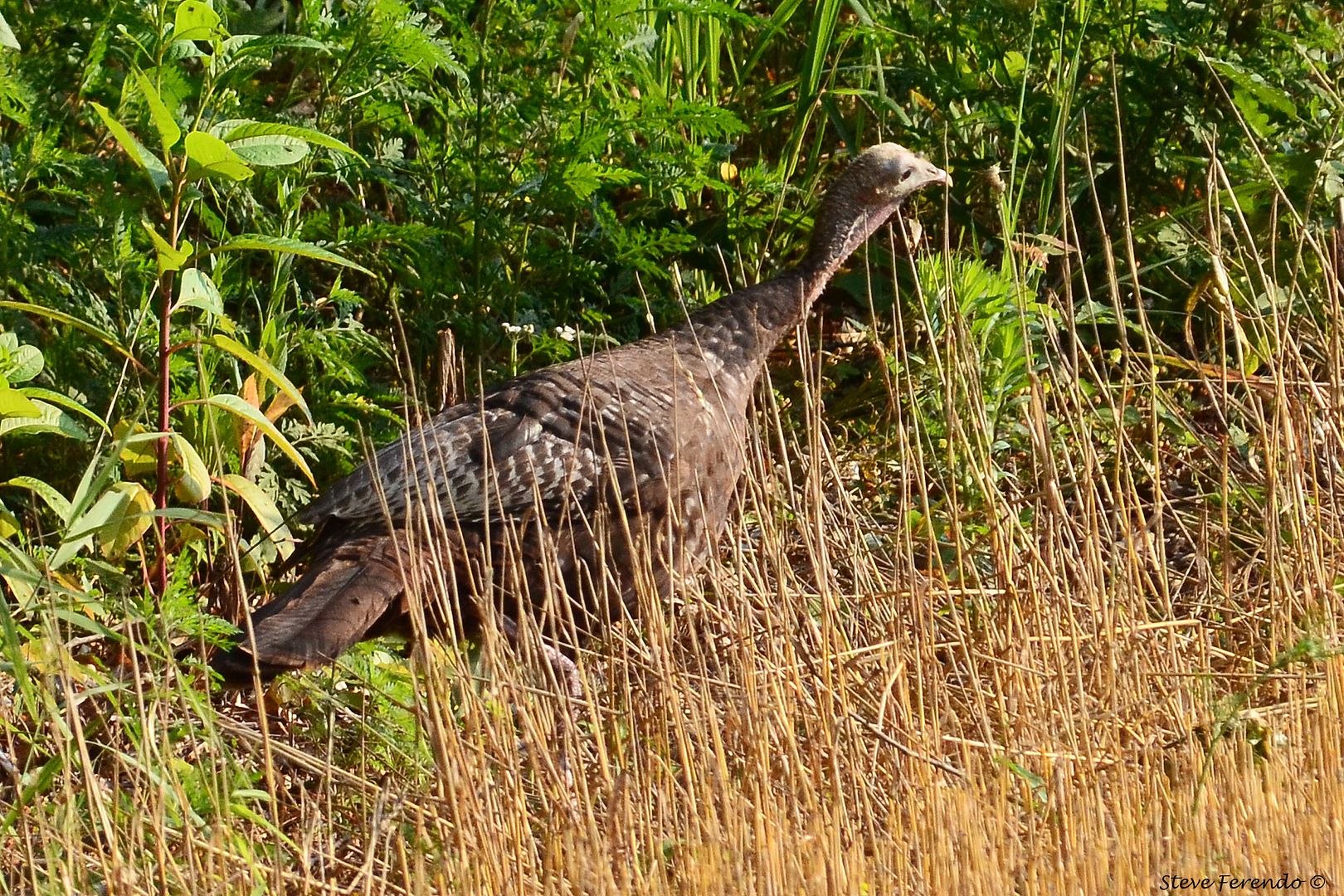 She decides that she can't resist...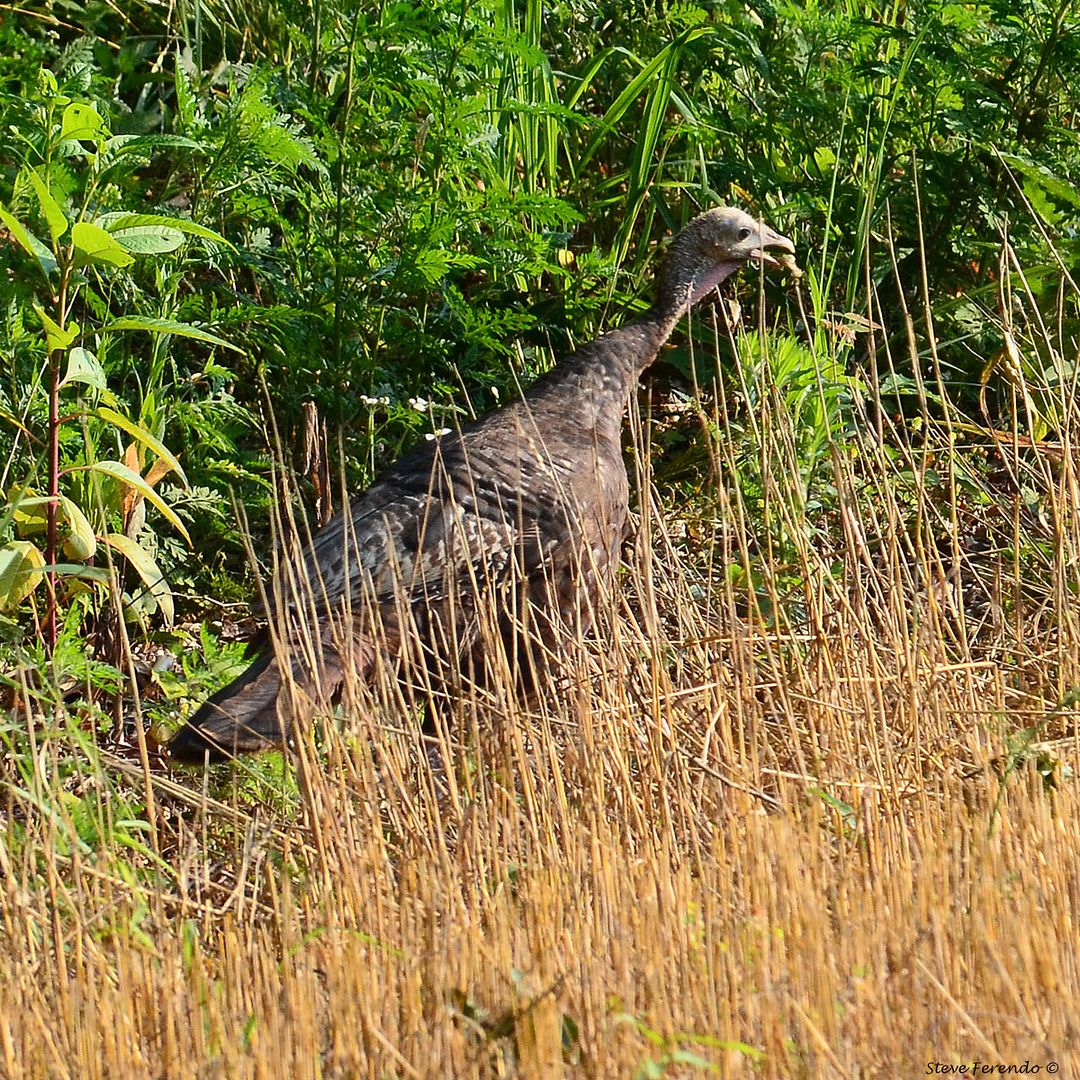 Only the end of the stalk remains...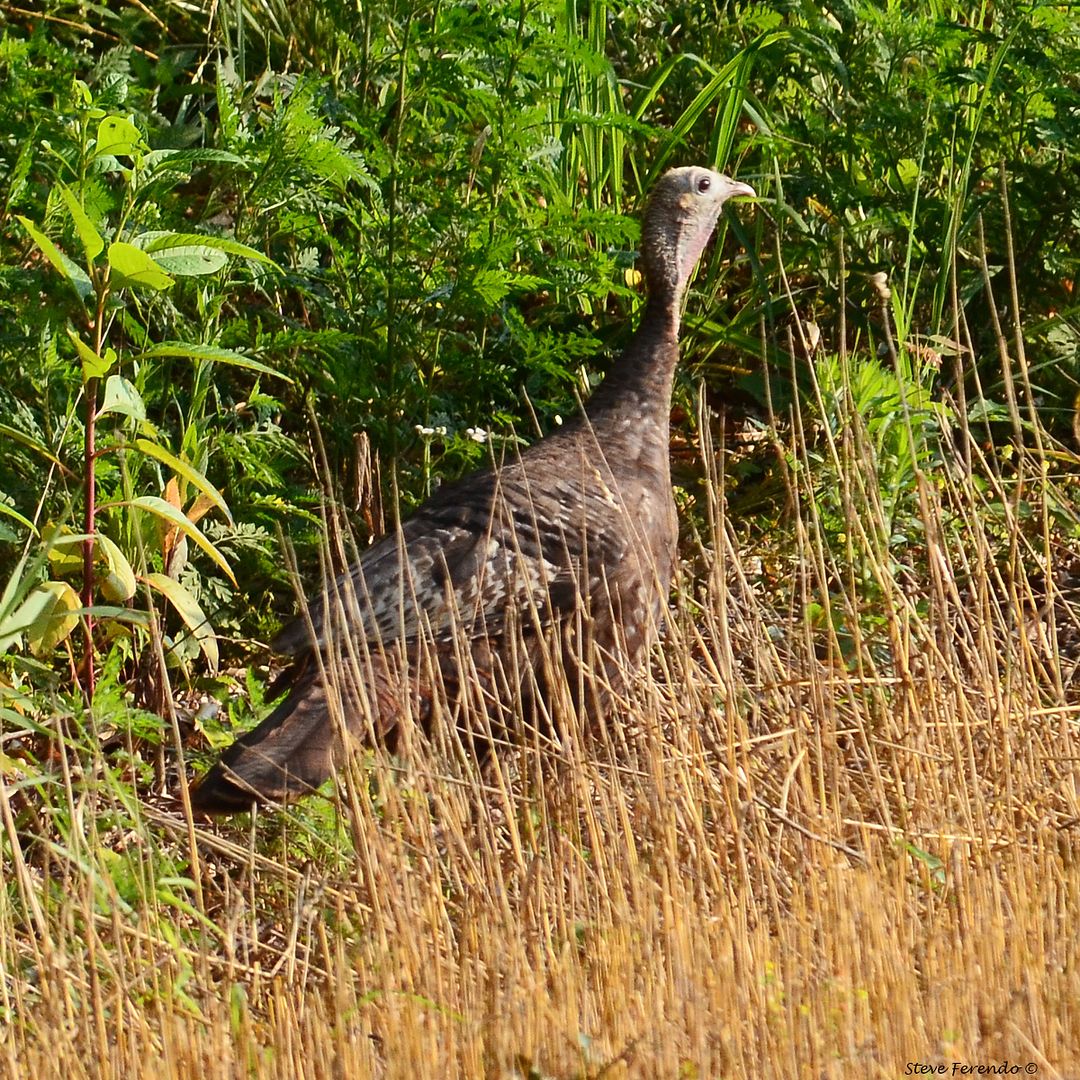 This hen, and her poults, want a dust bath but the gound is hard and compacted from recent rains...
So they continue to search for food...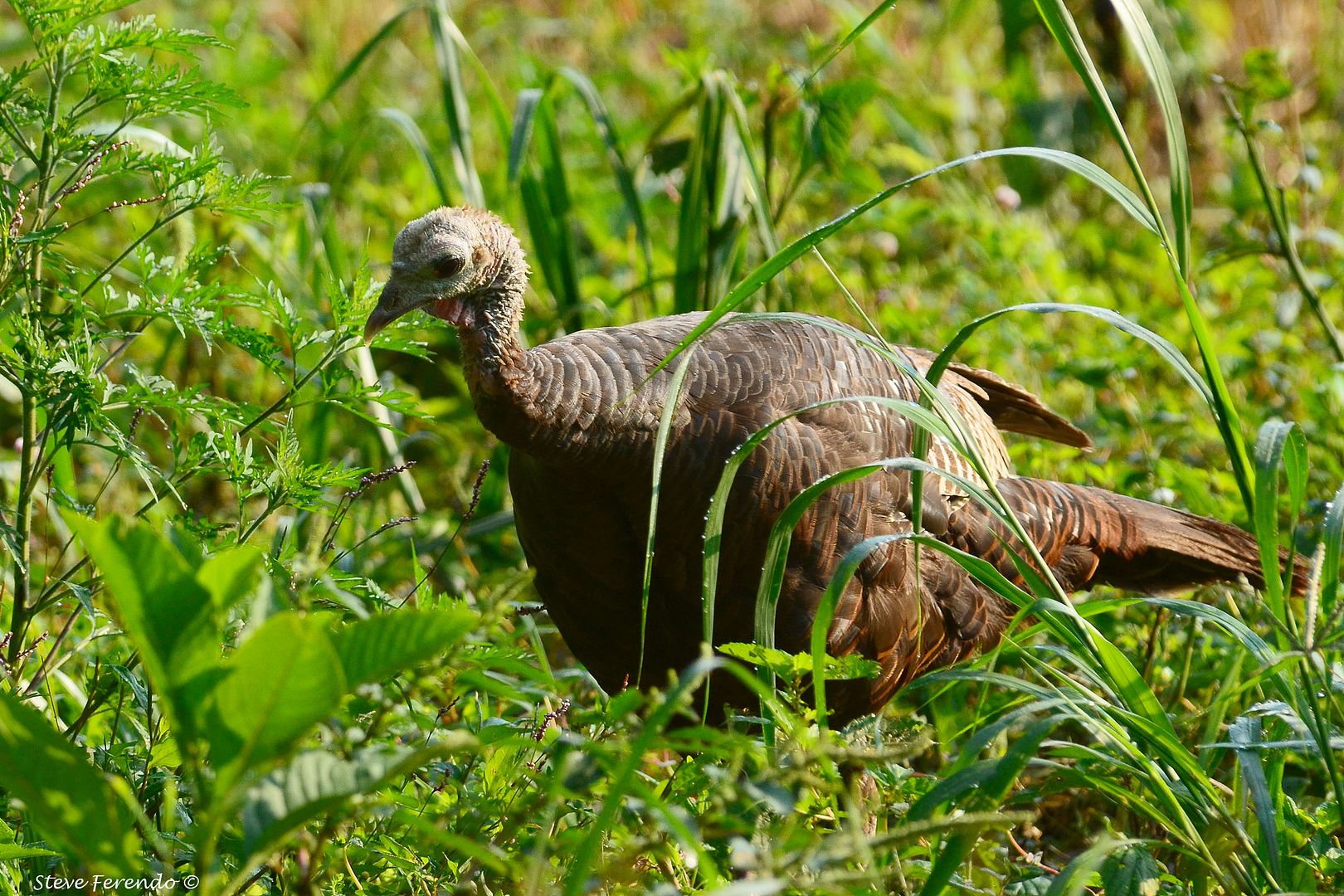 When their hunt leads them into the cut wheat field it brings them face to face with a gray squirrel. Neither the squirrel or the turkeys seem to pay much attention to the other...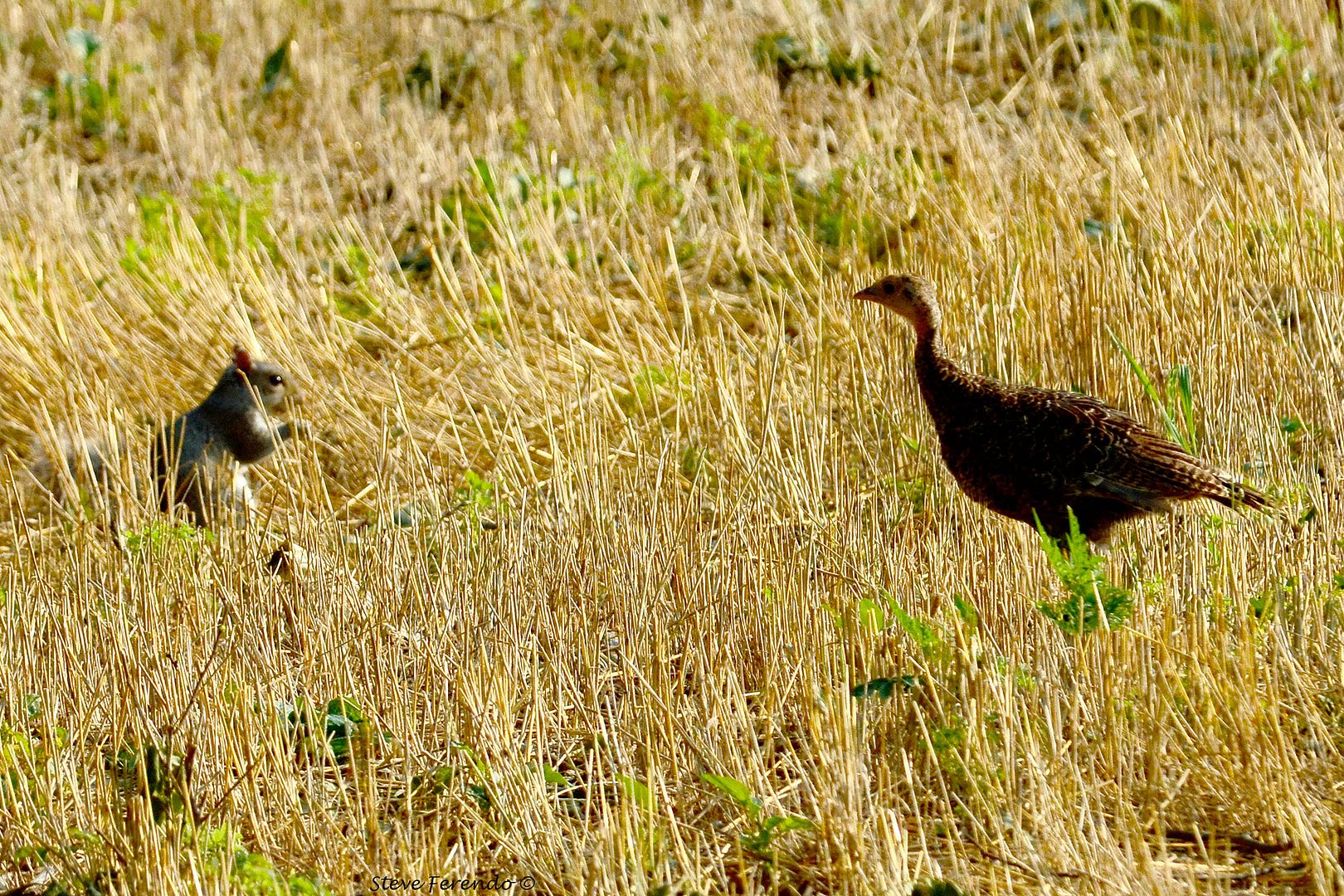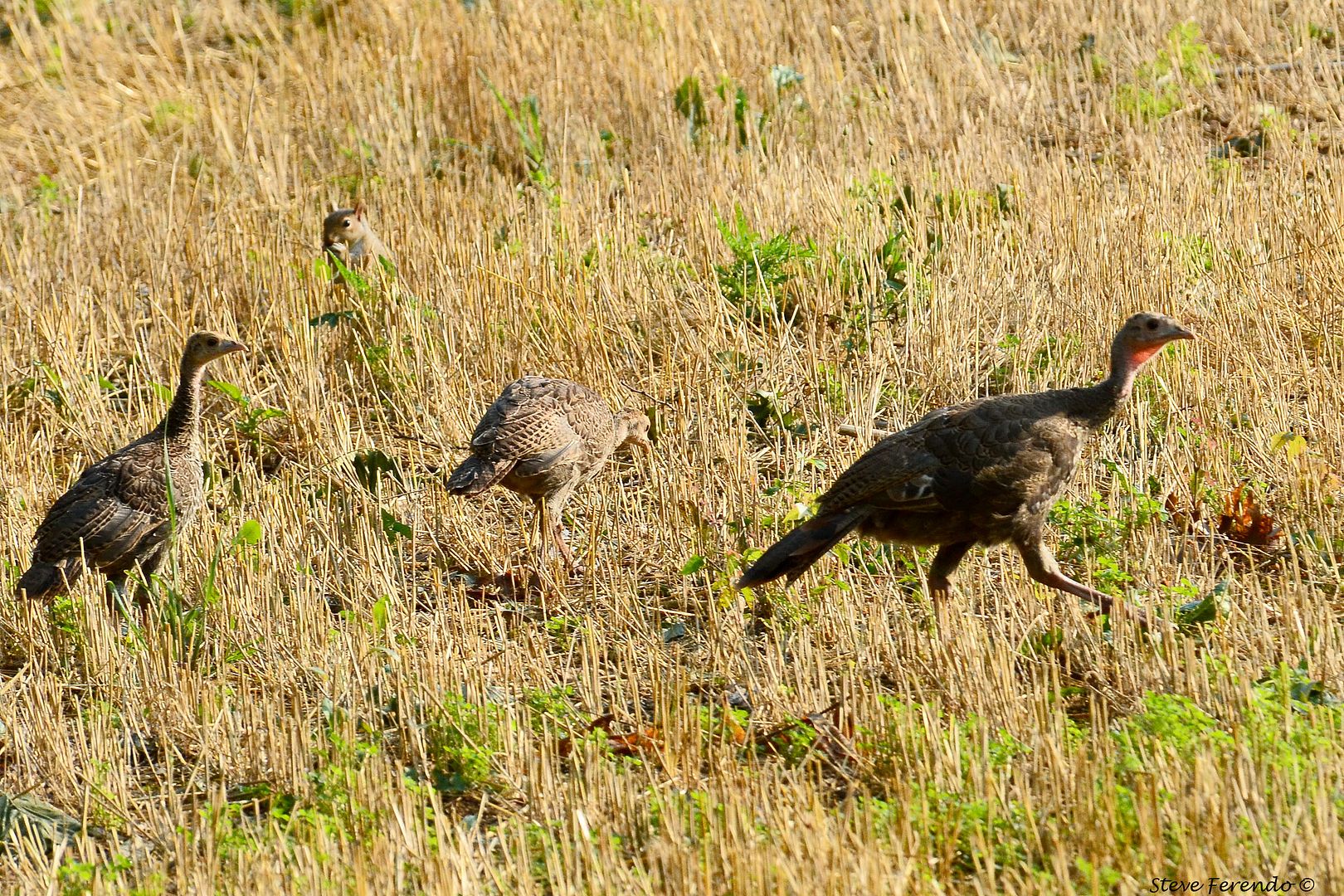 They blissfully peck and scratch under the watchful eye of their mother...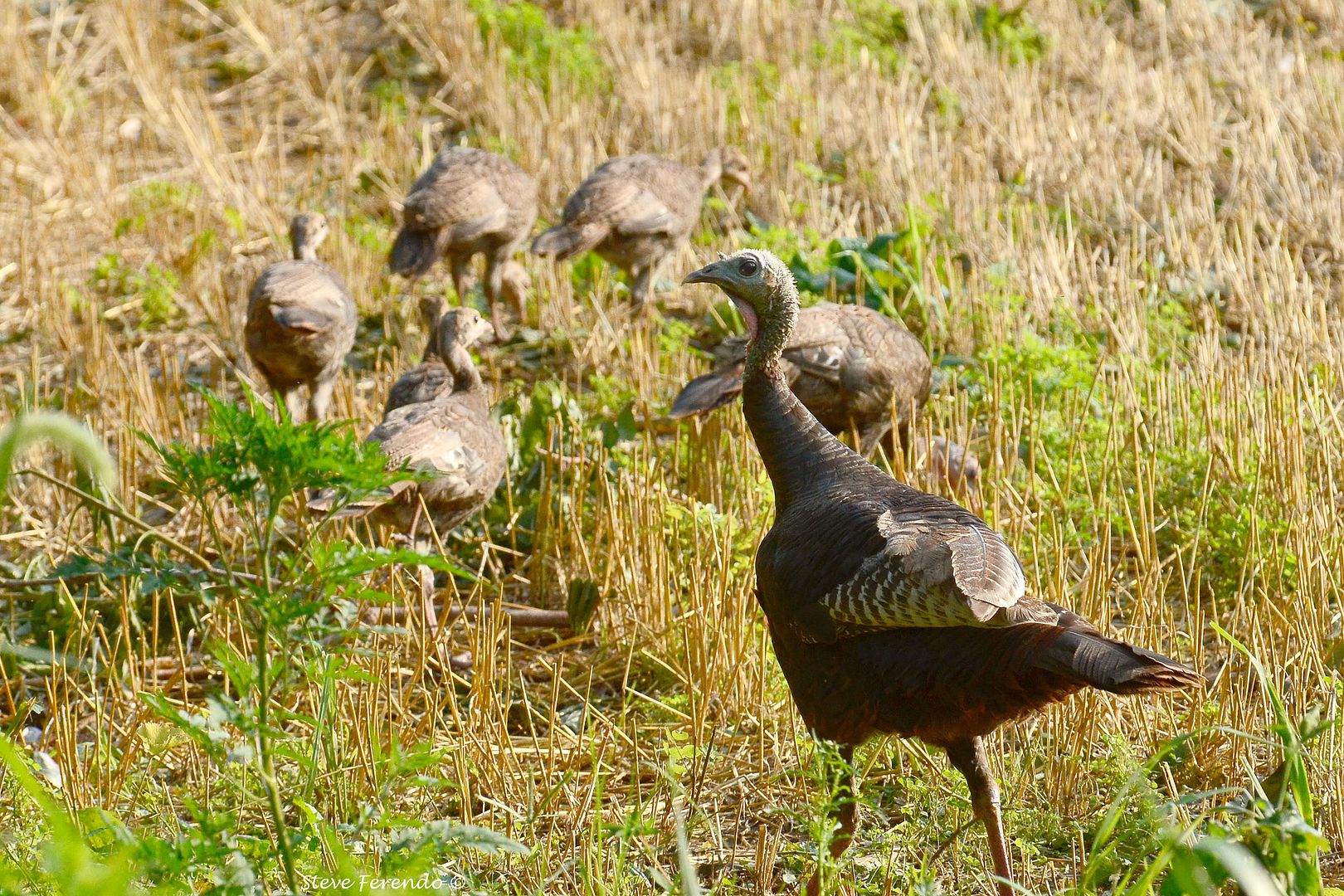 Until a hawk, soaring overhead, sends them scrambling for the cover of the woods...