Earlier this week I was able to photograph this piebald doe. She is the first one I have seen this year...
The next two photos were taken last year of other piebalds...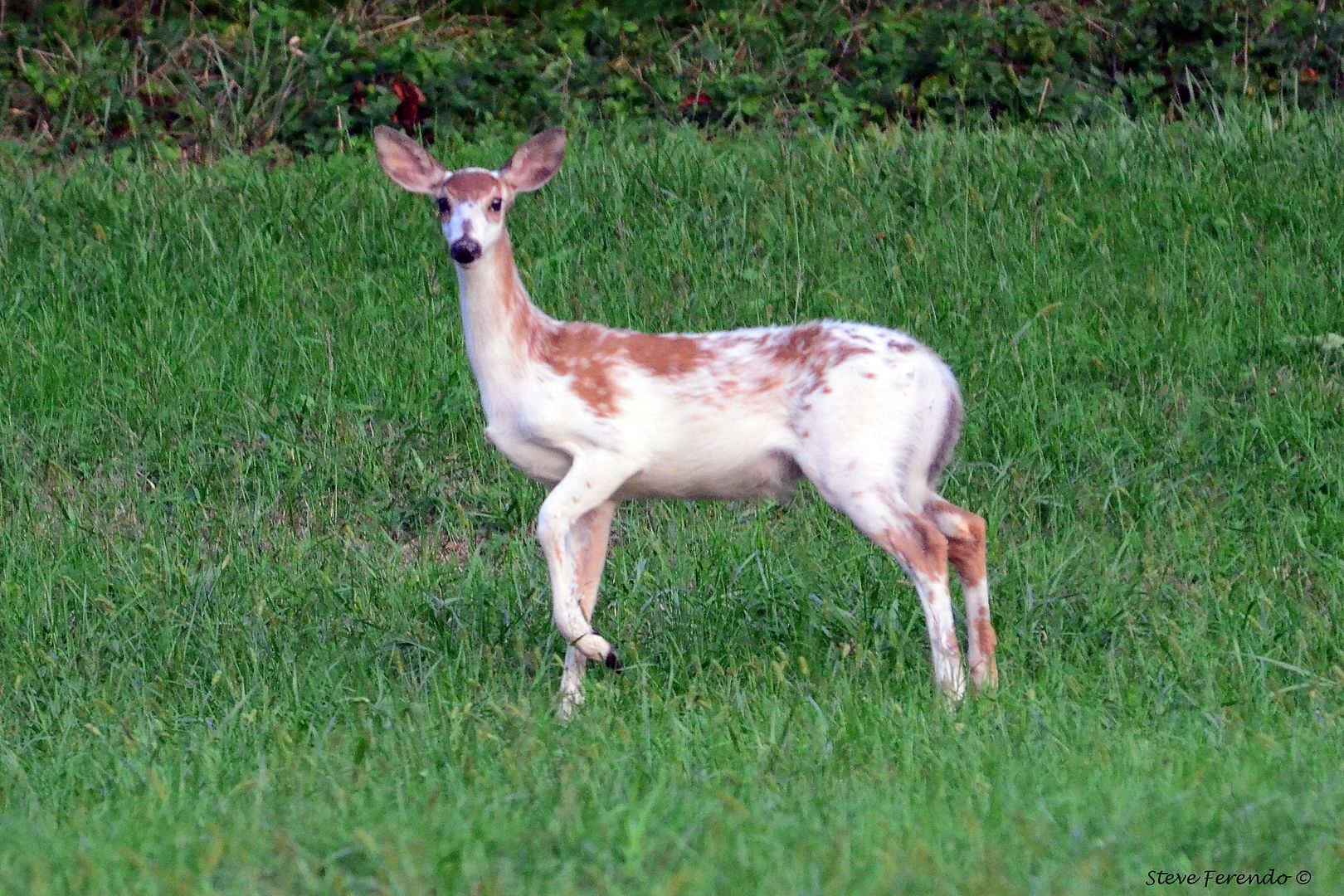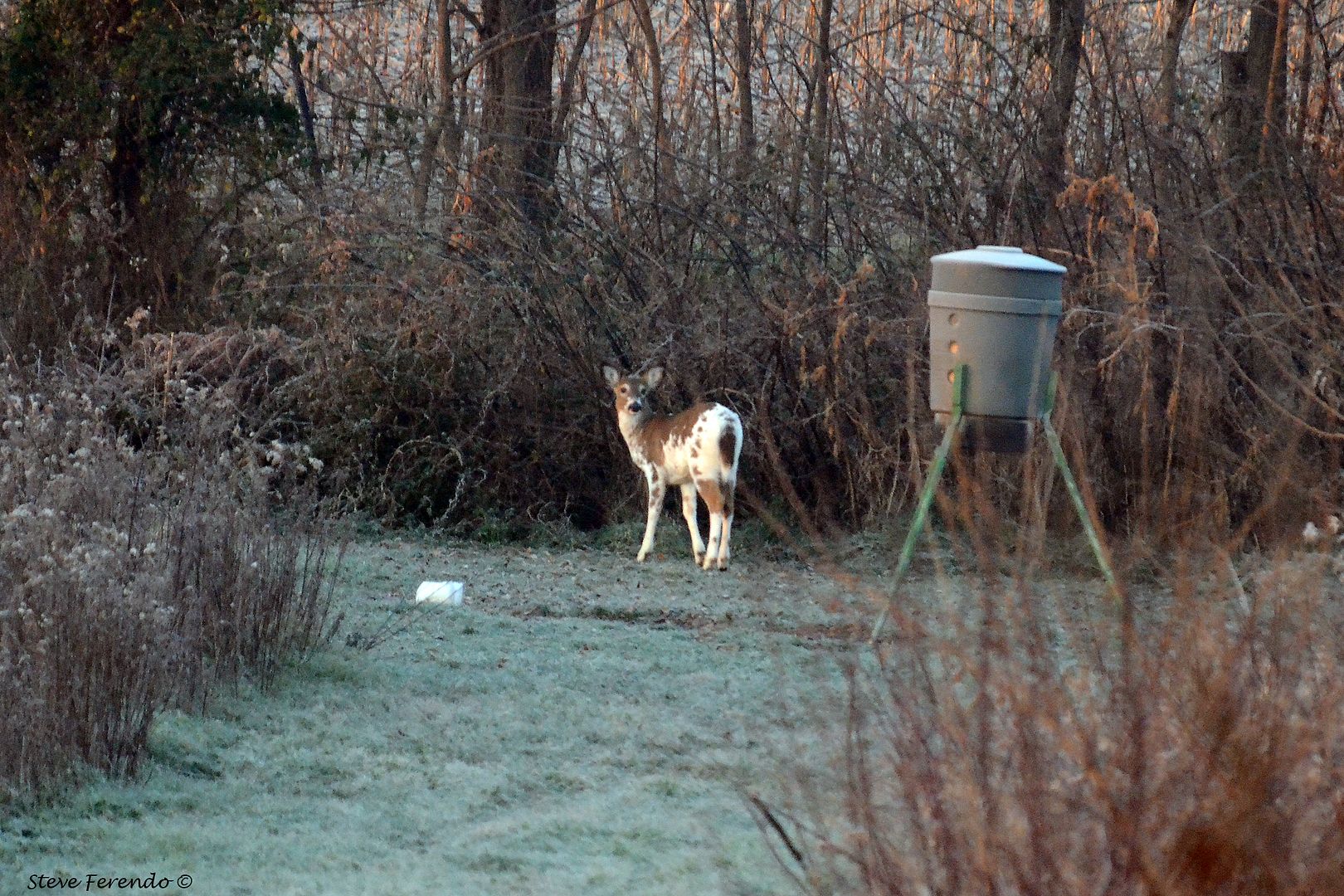 The last two were taken in 2010. The term "piebald" refers to the coloration of the animal and can be applied to many species...