This morning I came upon a turkey hen preparing her dust bath. She was scratching and pecking at the ground getting the earth loose and creating a fine dust. It quickly suited her and she settled in for a satisfying wallow...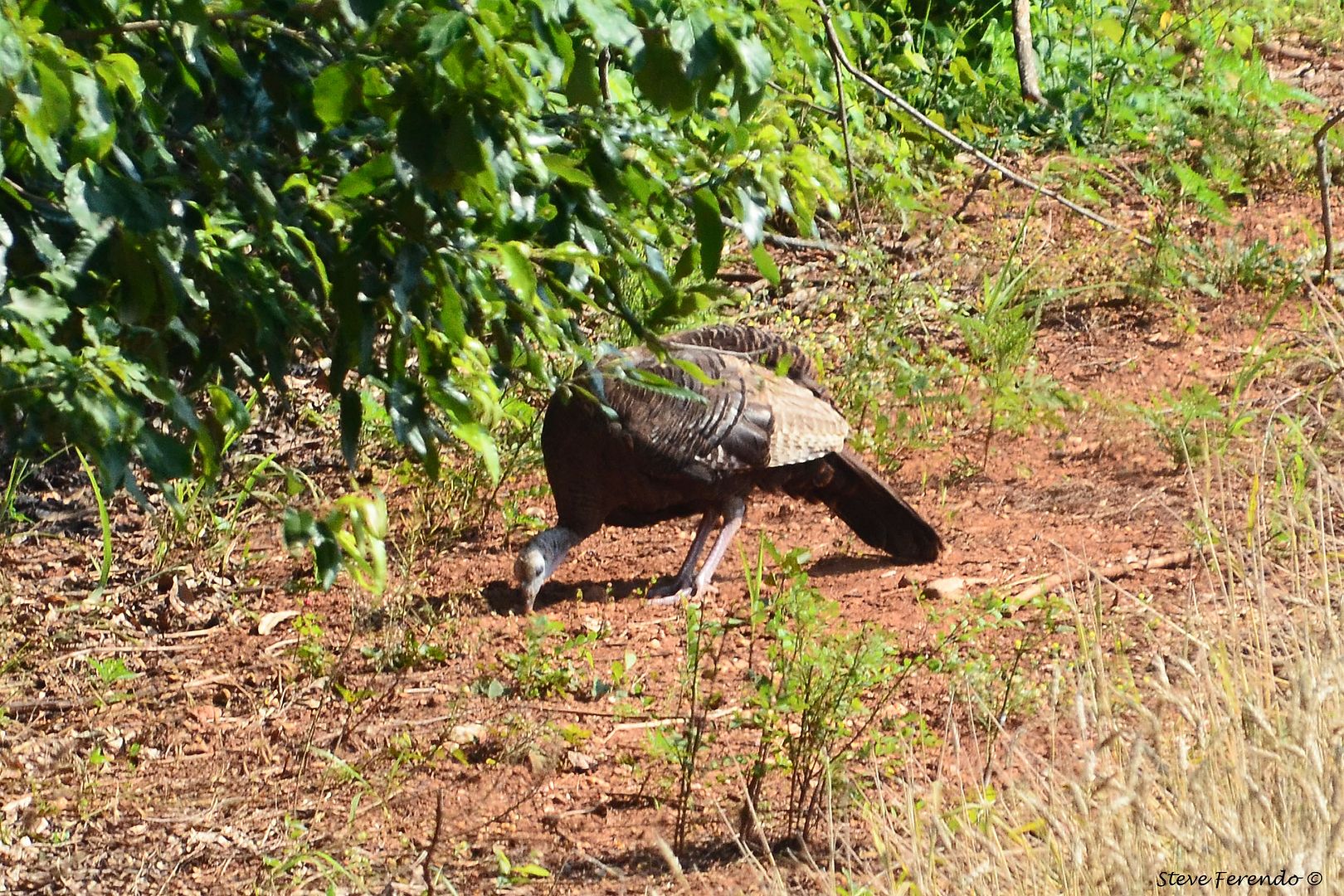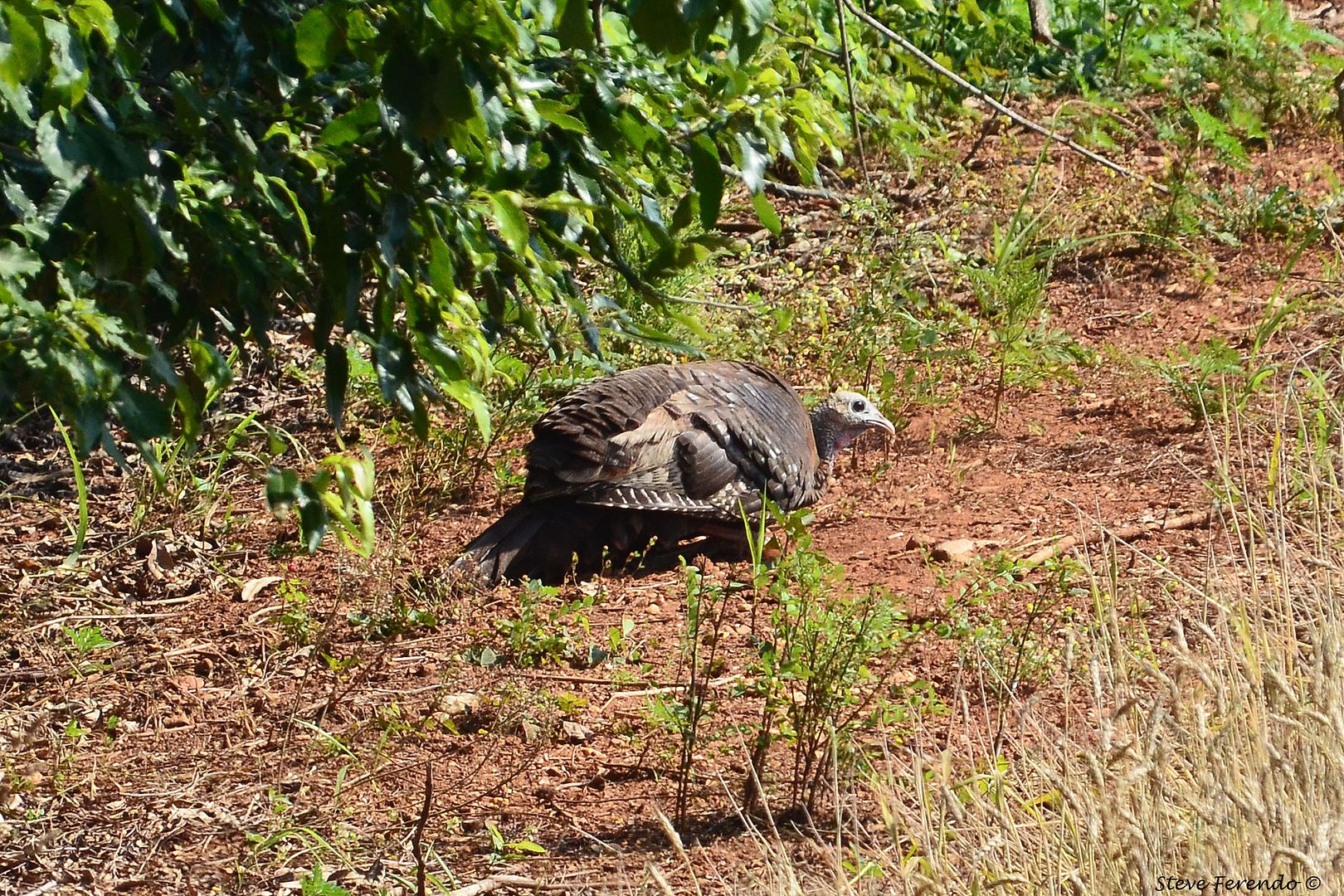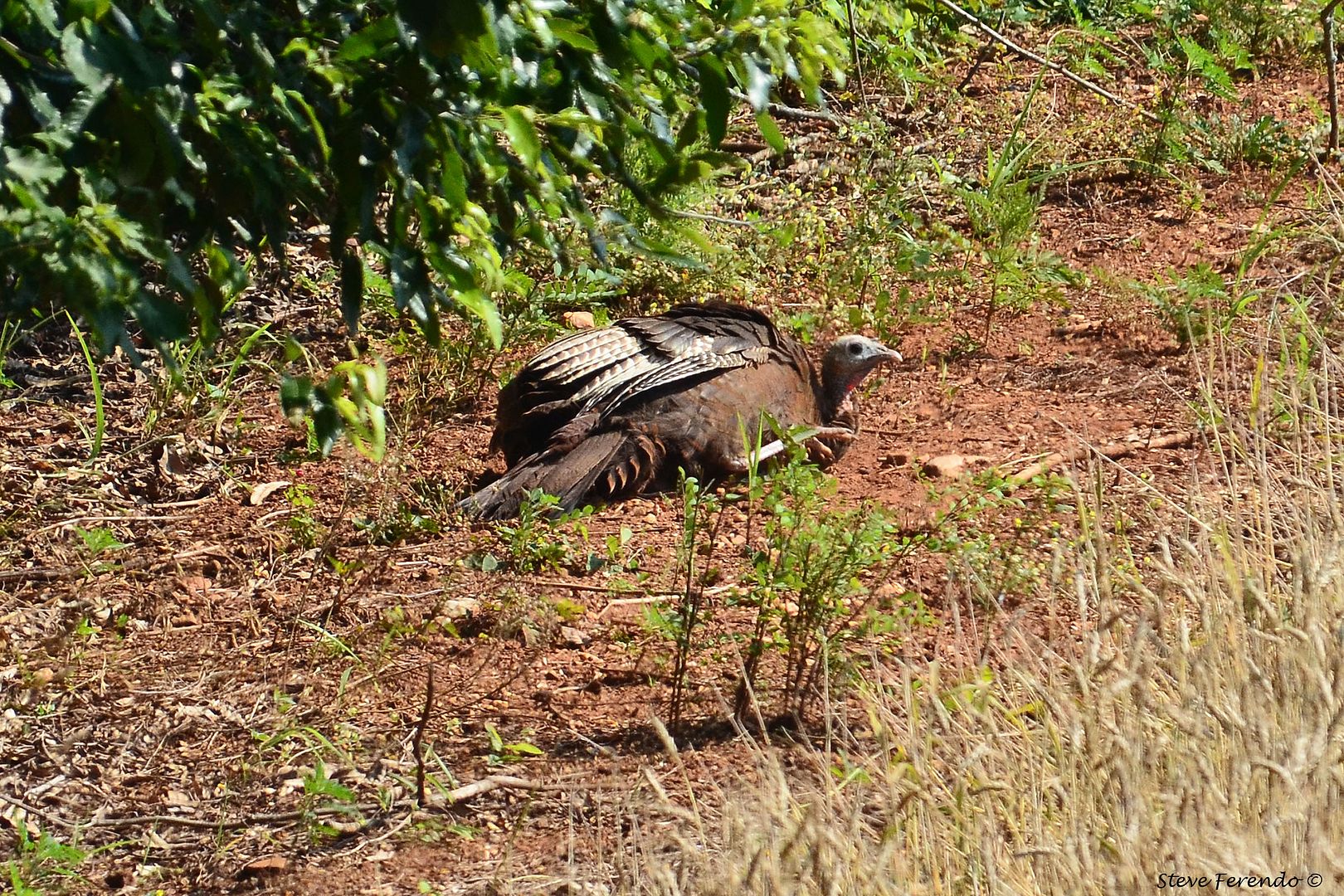 Before too long she was joined by a second hen...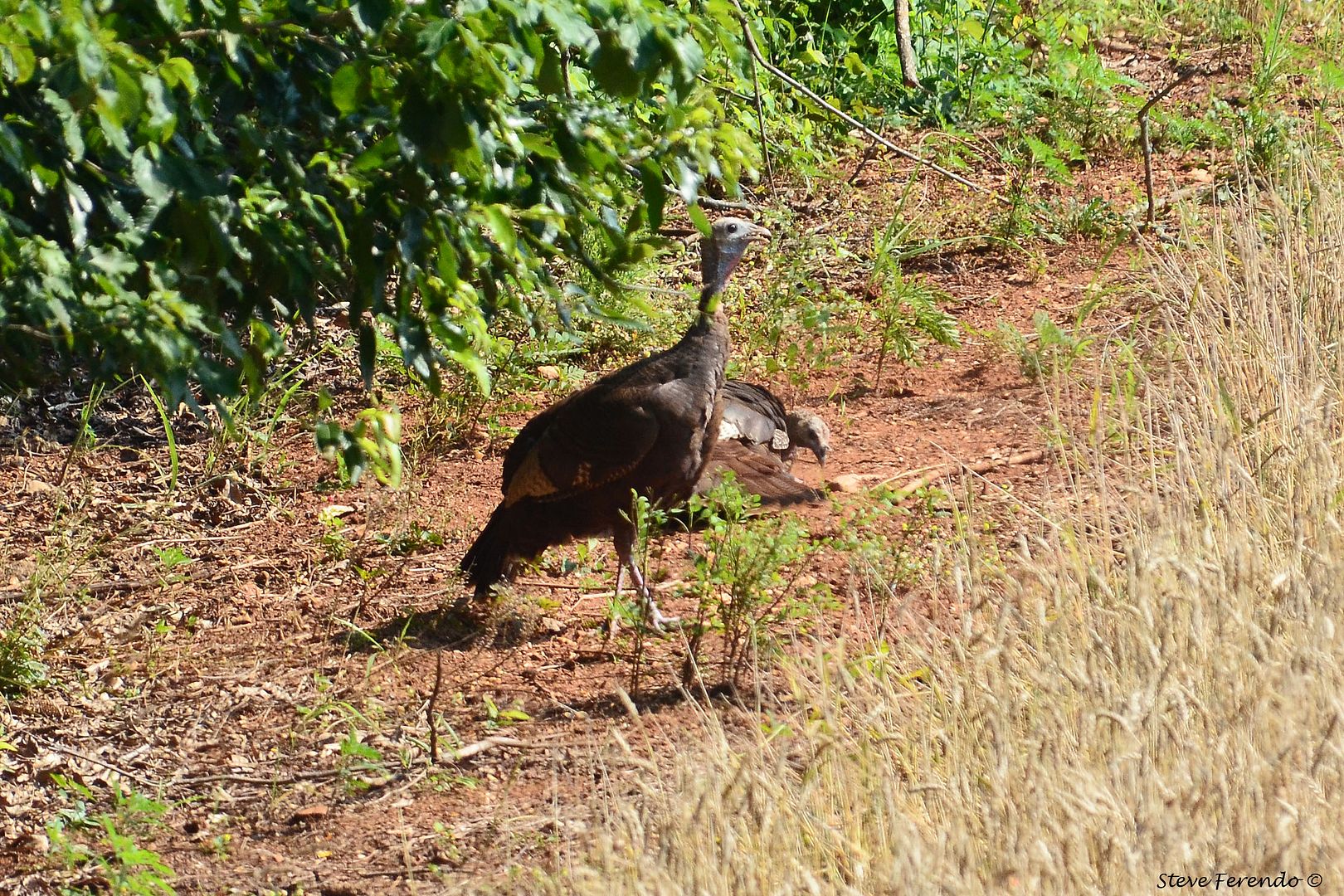 Followed by a number of poults each mimicking the adults...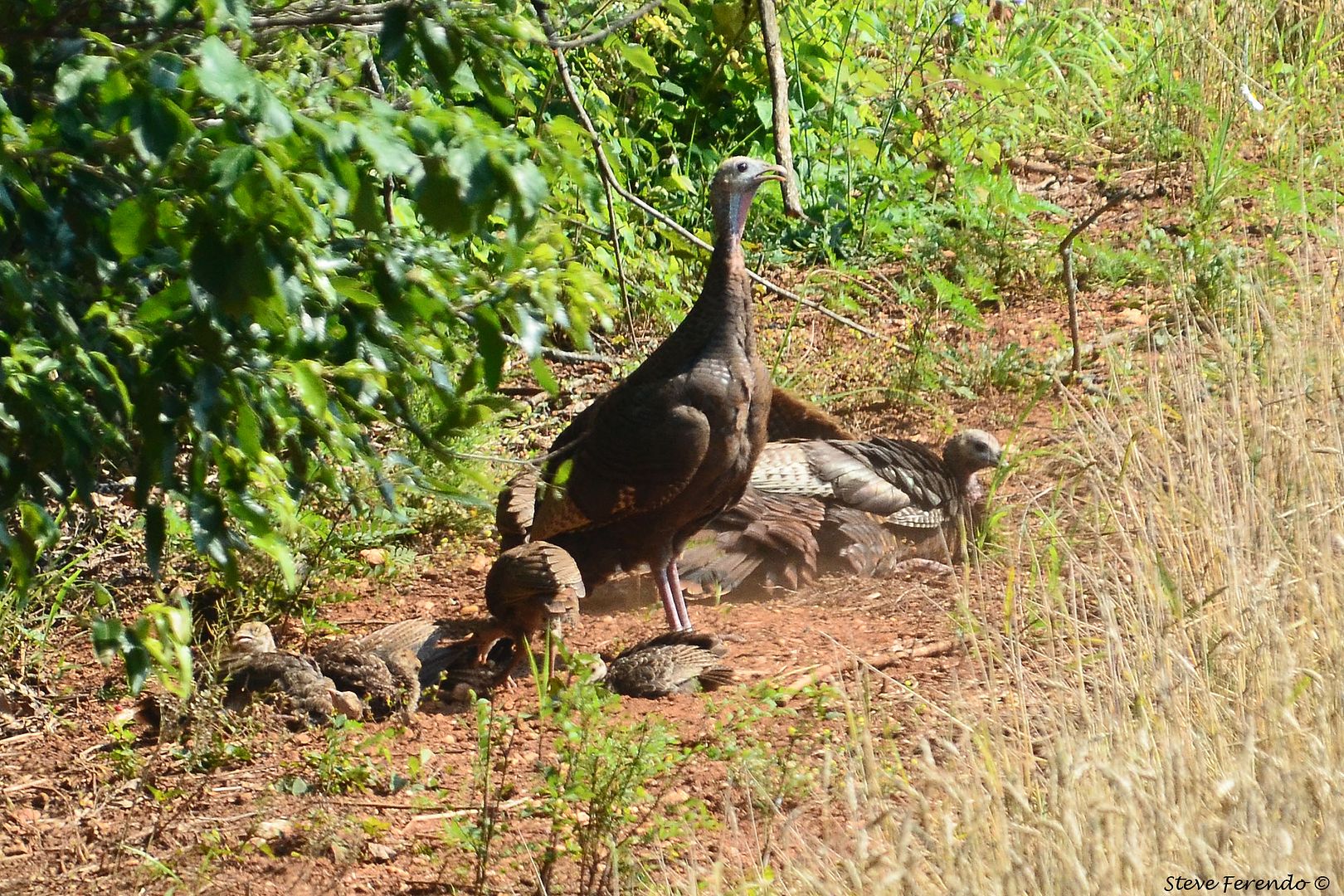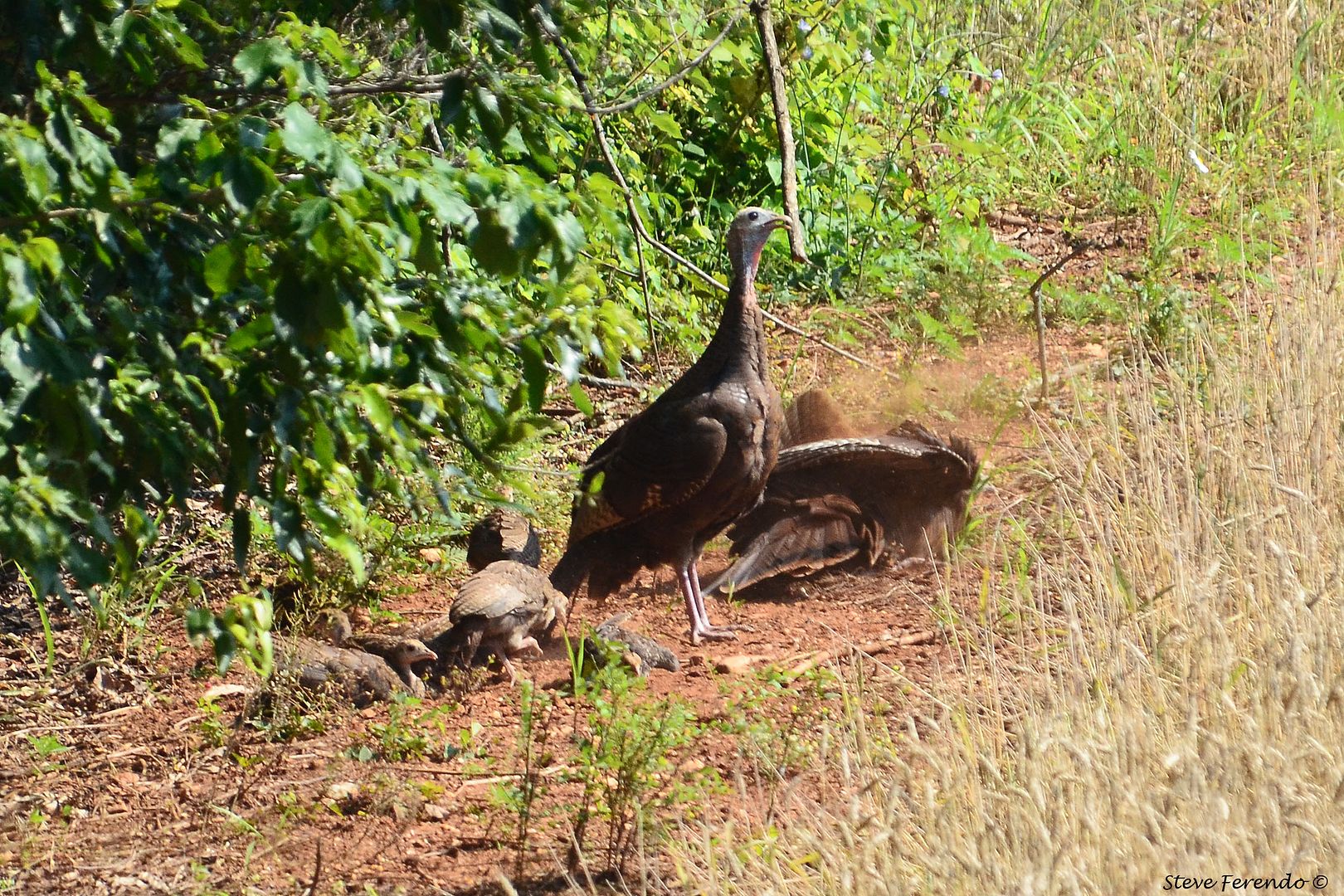 After everyone had a turn they drifted into the shade nearby...