On June 18, I spotted this gobbler just coming out of strut almost 300 yards from my position...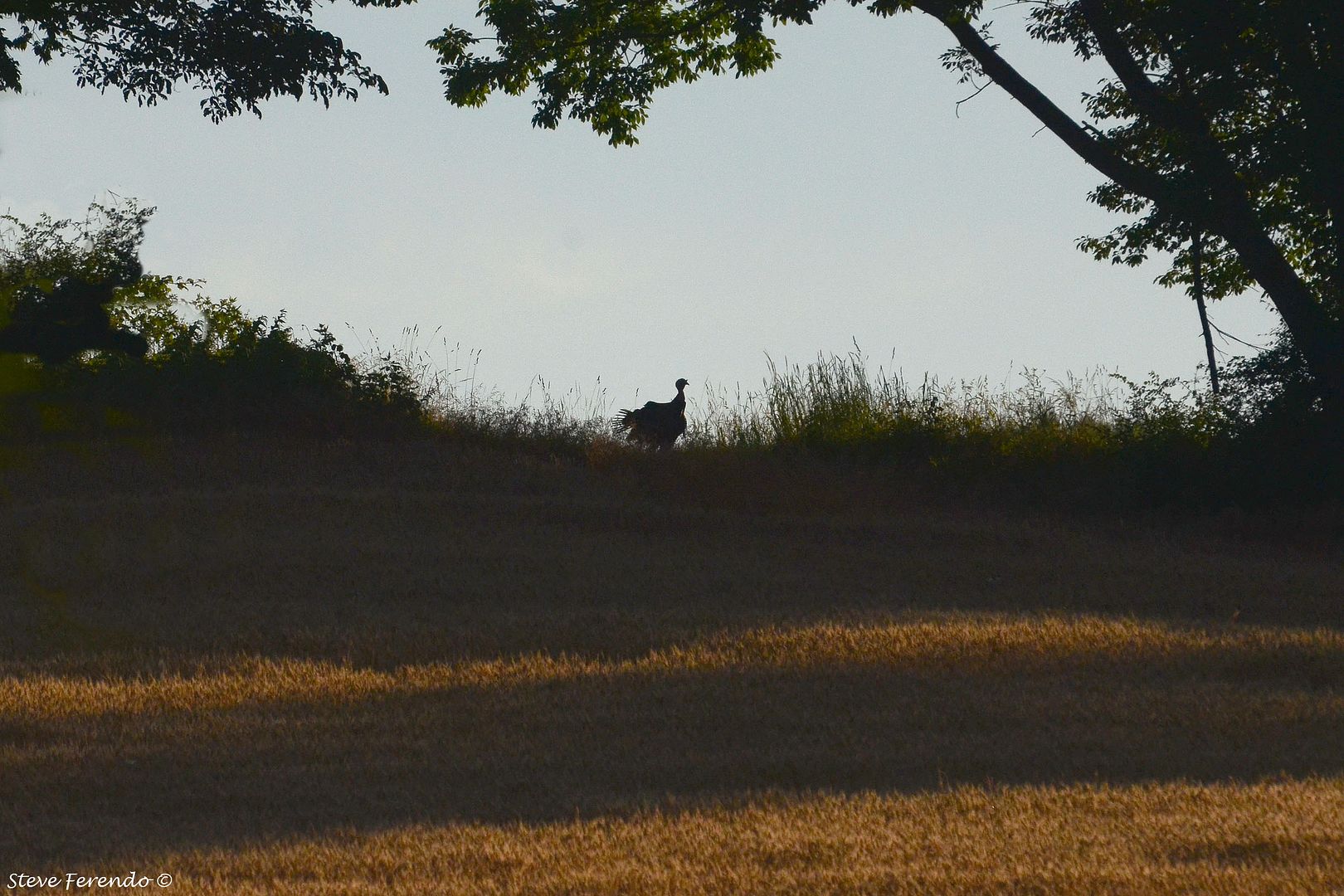 I tried a few yelps and purrs, not sure if he could even hear me at that distance. He came to about 150 yards and fanned his tail, and gobbled to my calls, but would come no closer...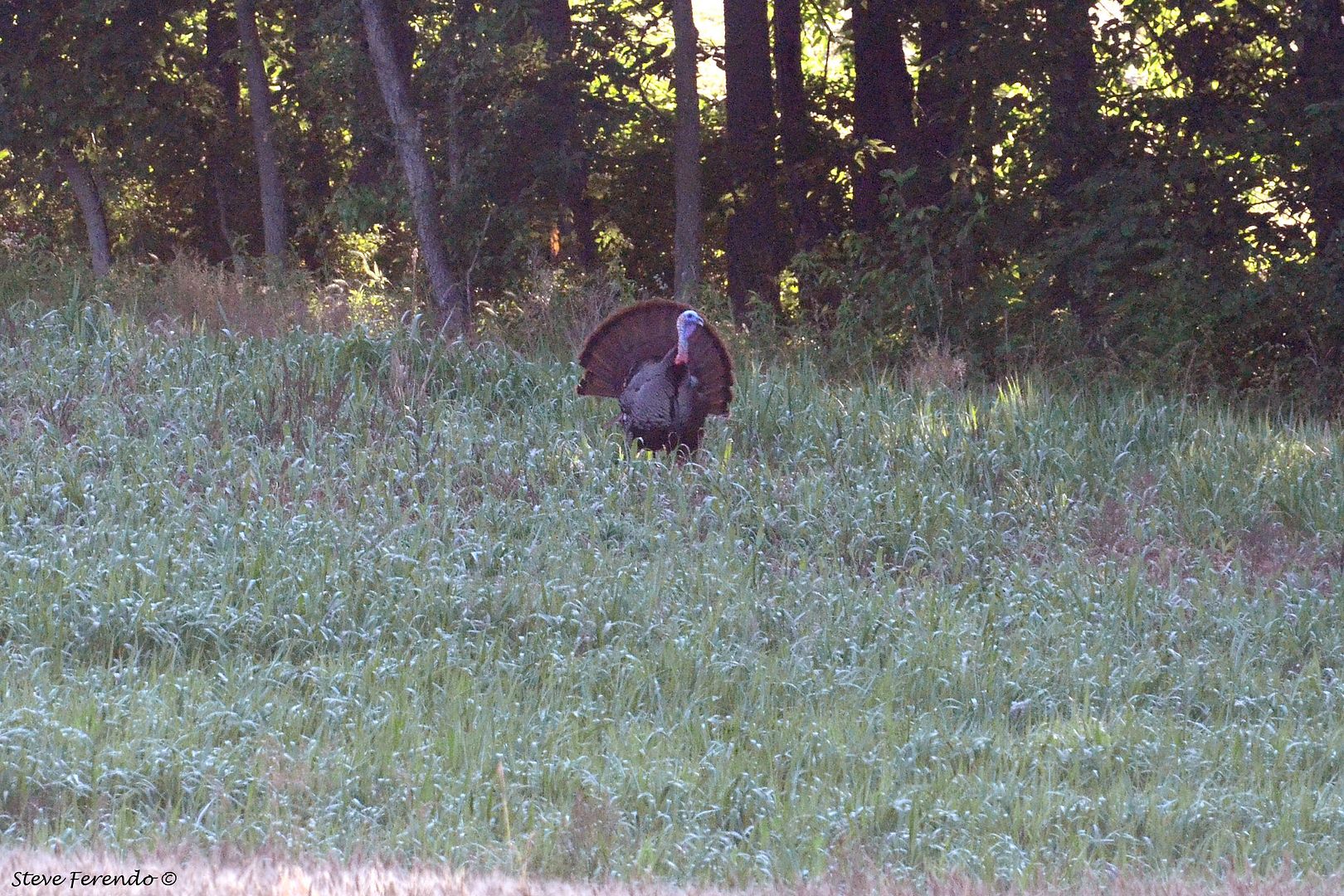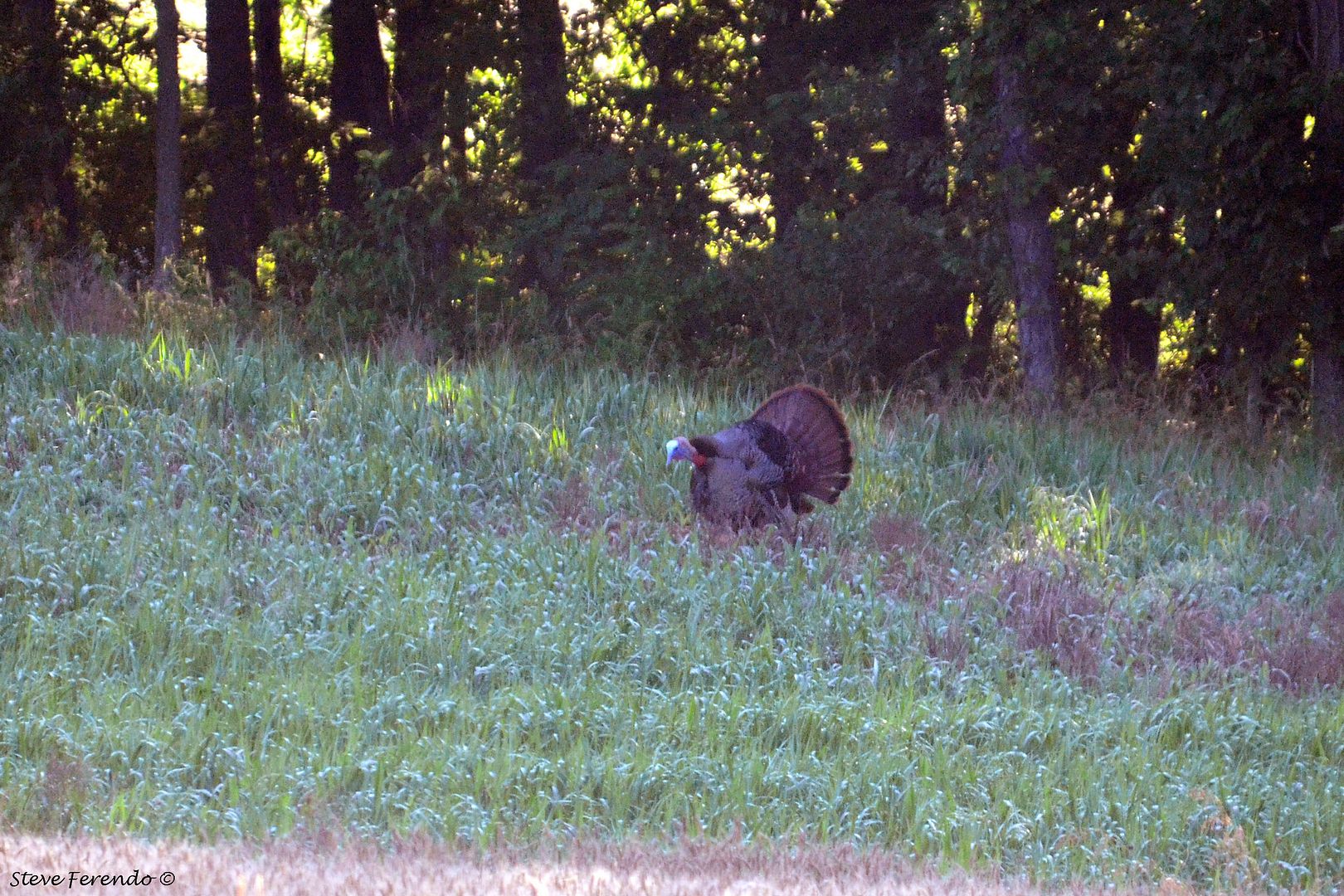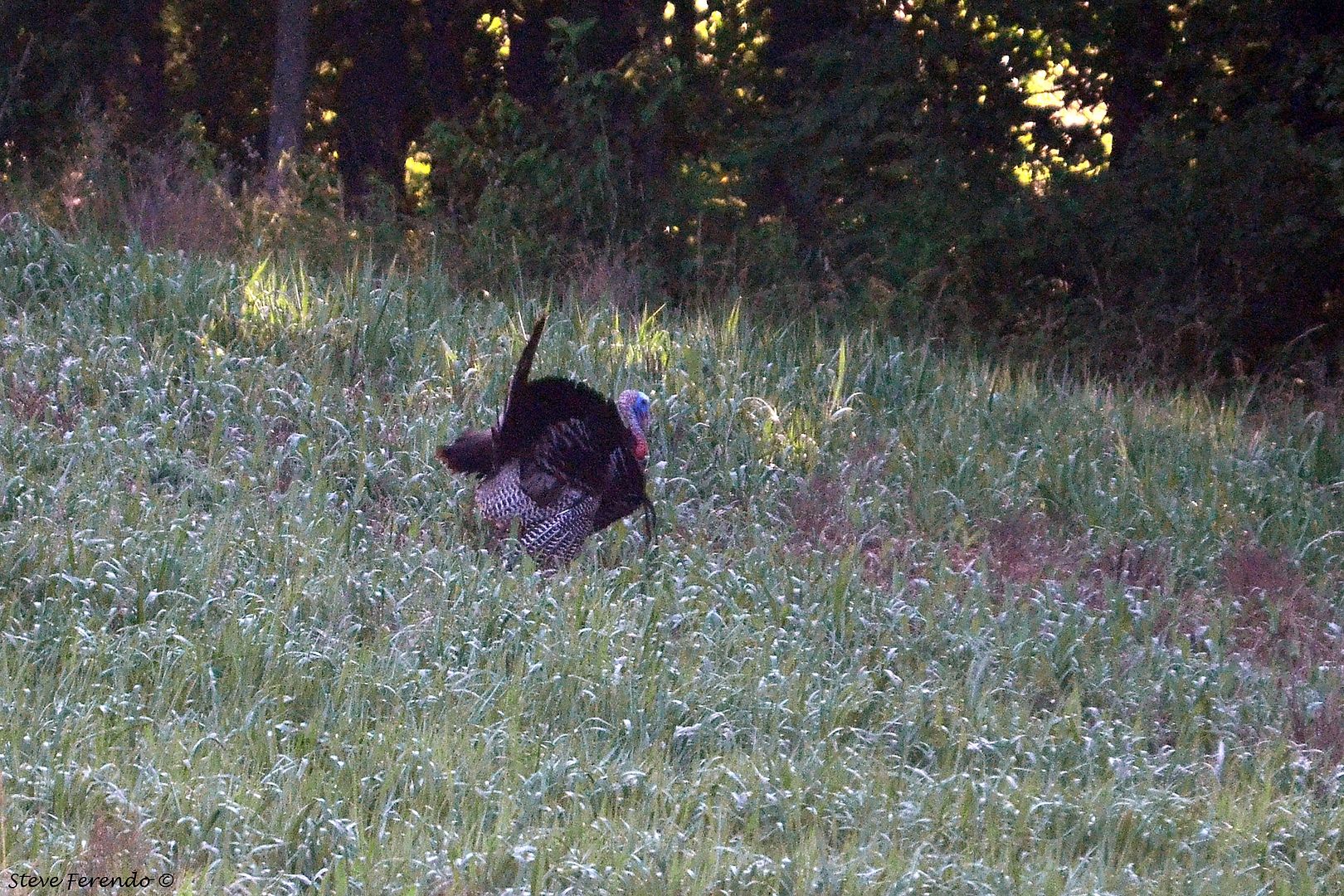 If you look closely, it appears that he may have two beards. I'm glad he made it through hunting season unscathed.