I recently watched this great blue heron as it appeared to demonstrate an innovative fishing method that I have not seen before. First it waited in the cover of some overhanging branches...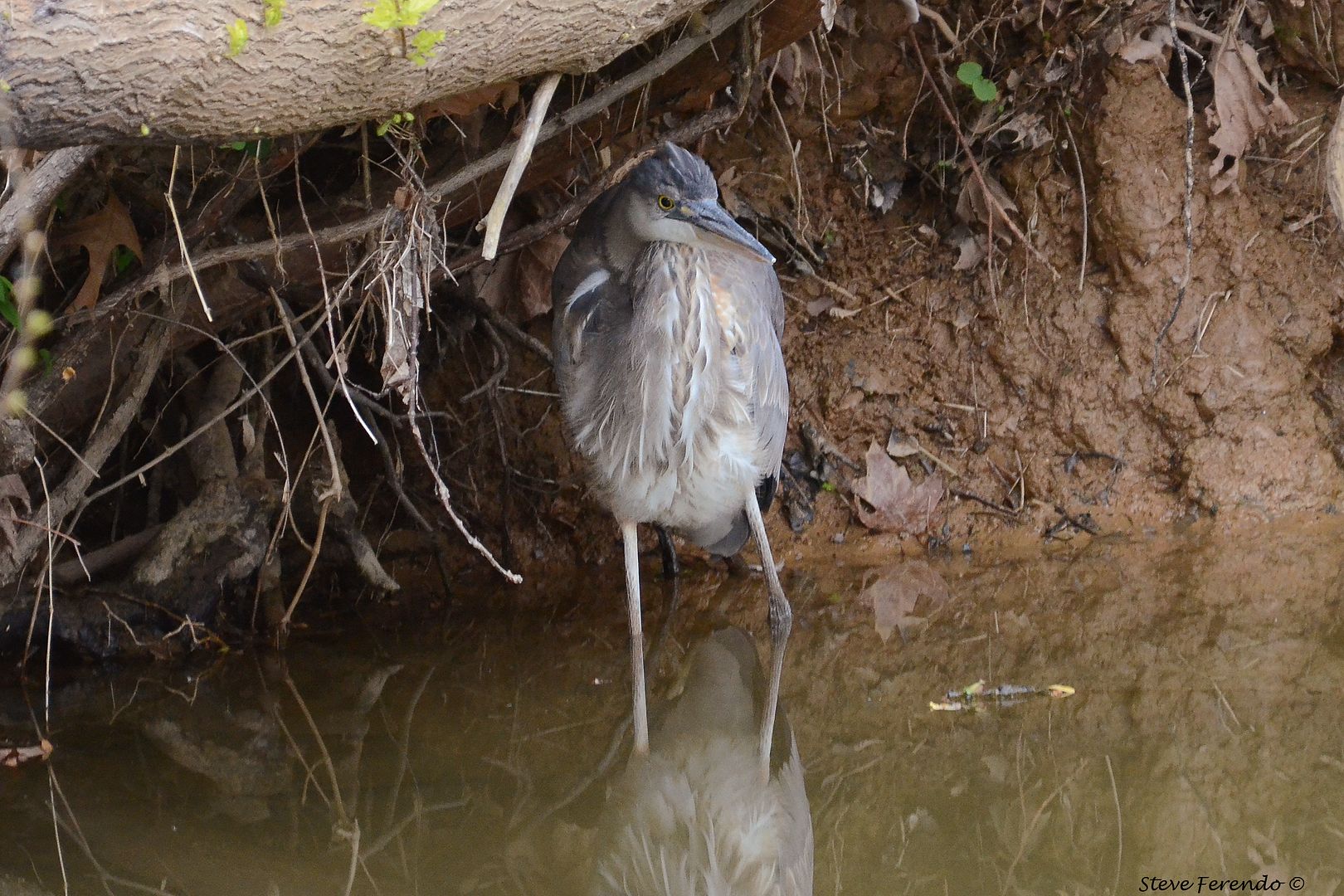 It emerged when it detected fish, or other prey, passing by...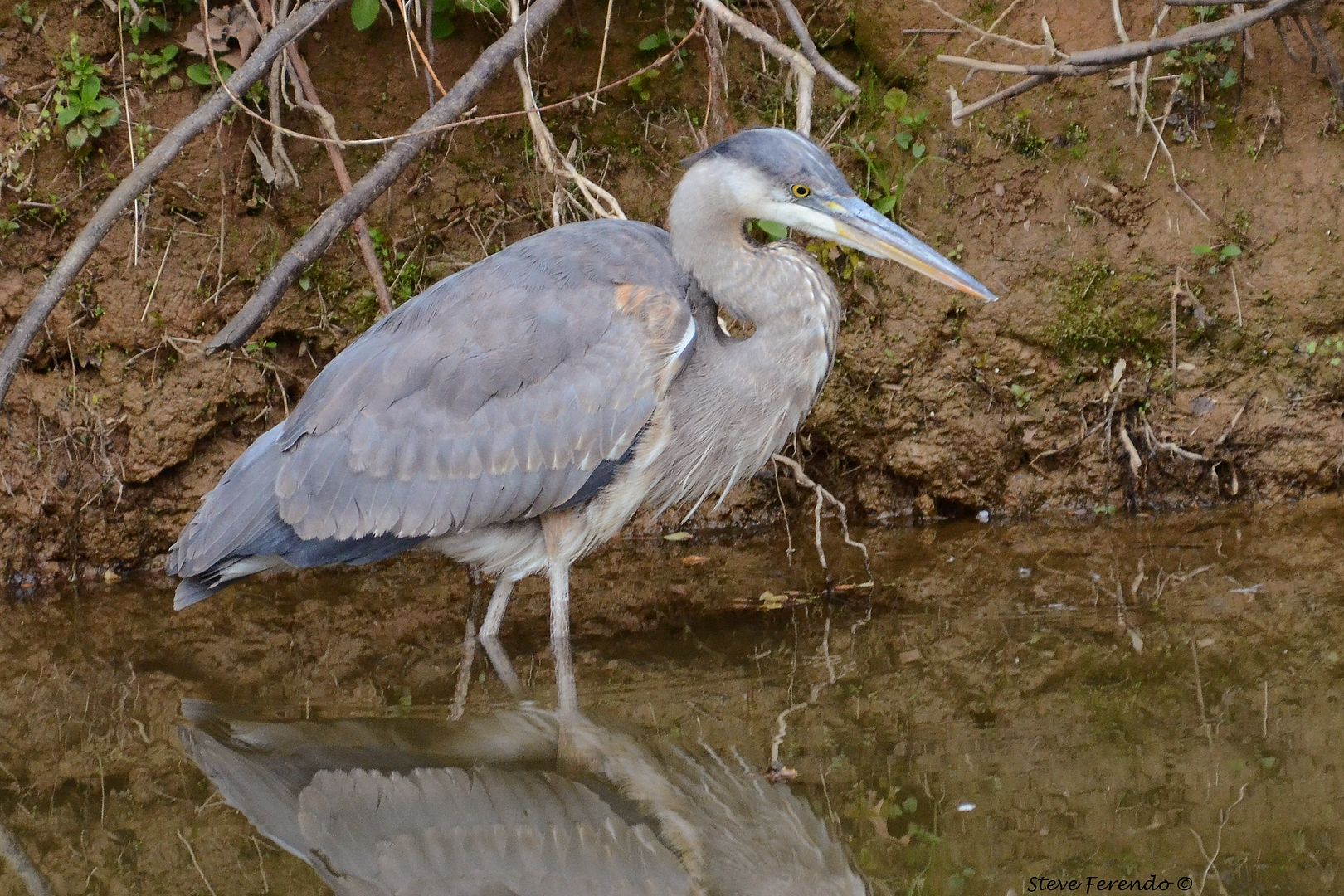 It appeared that the heron was extending it's wing to chase, or herd, the fish closer to shore...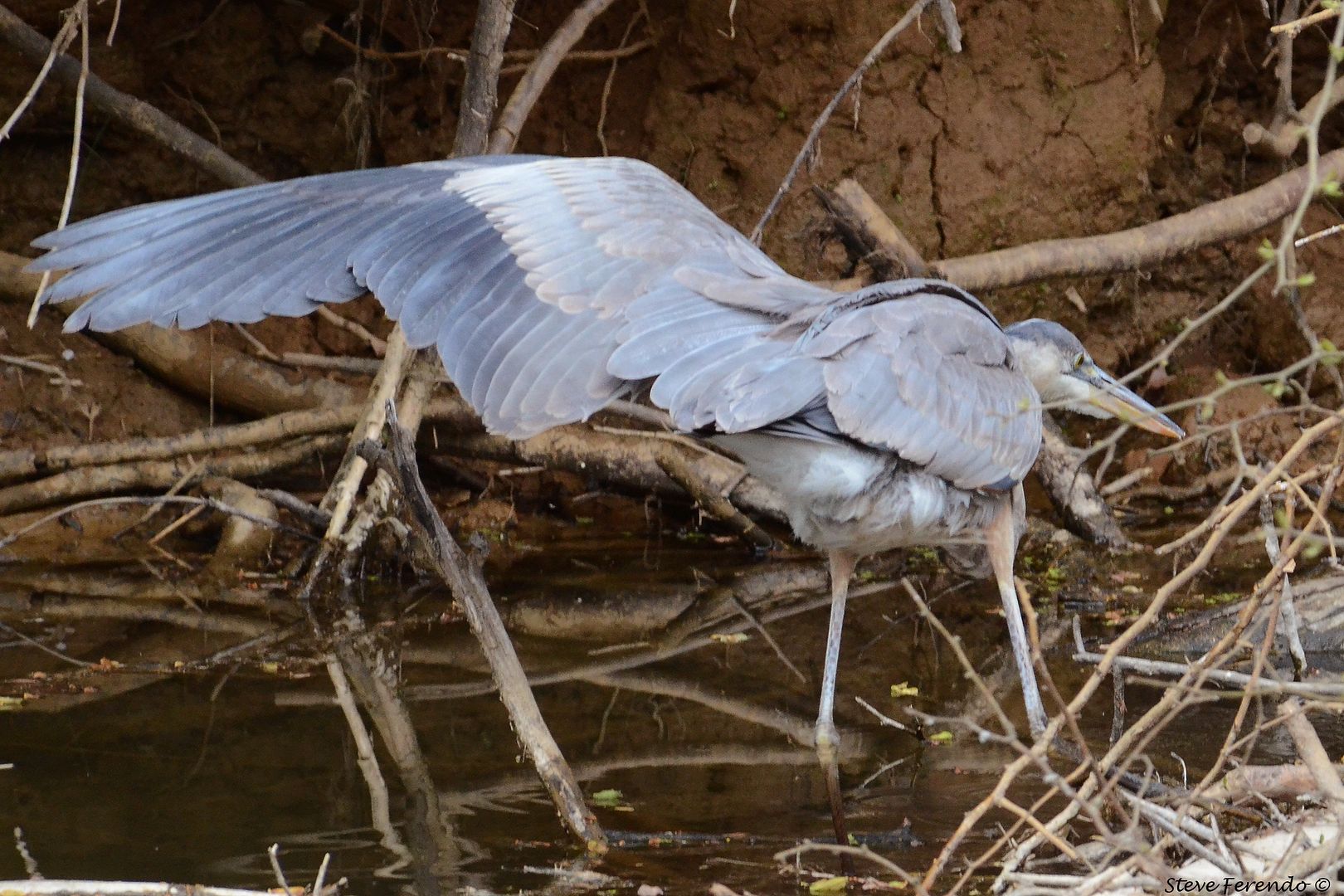 When the fish darted to the other side it extended the other wing...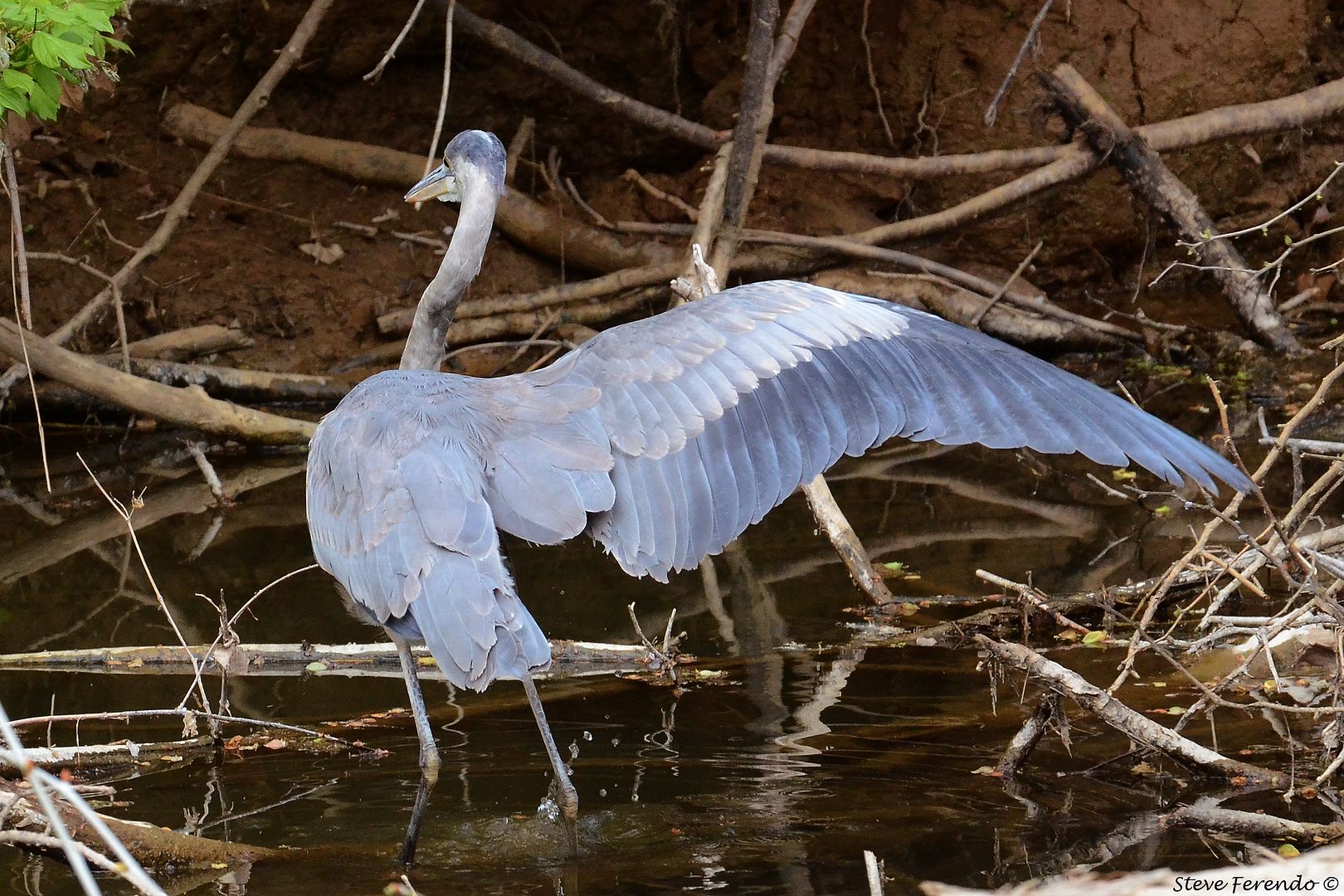 Then it appeared to stalk them ...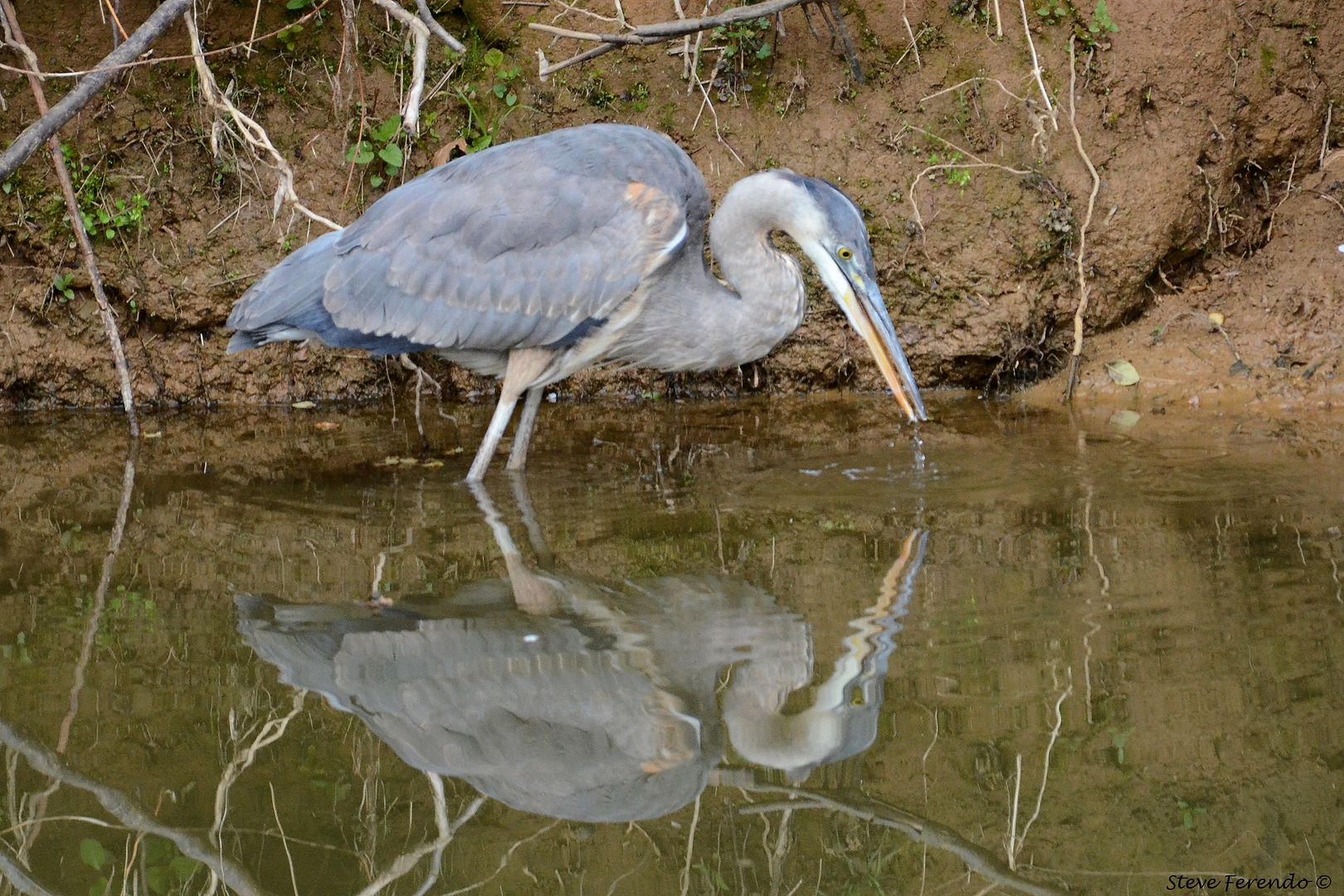 And to strike, when one appeared in range...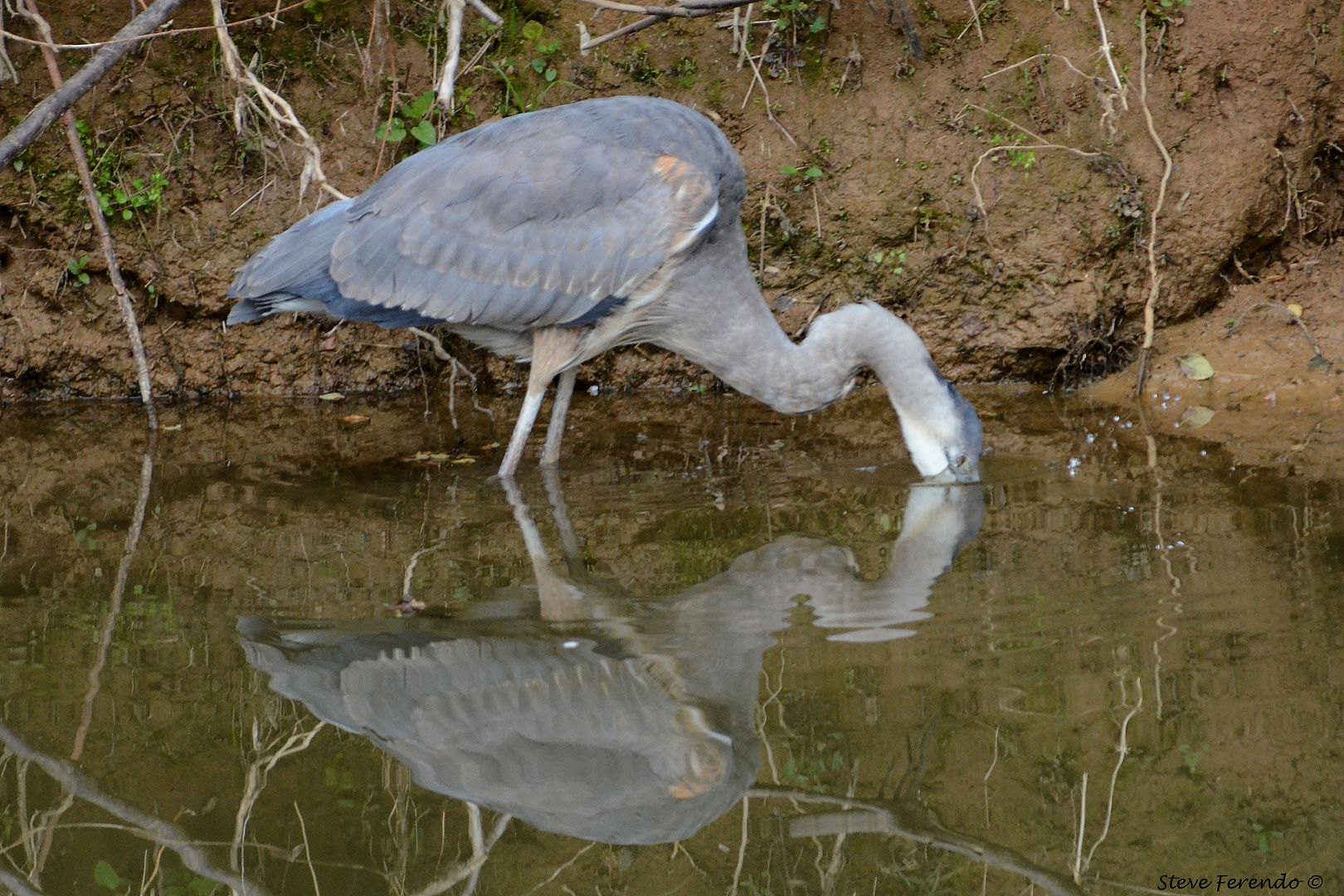 Oops! I think he went without breakfast for the time being...