Those of you who have been visiting my blog for a while might remember the black-crowned night herons that I found nesting in Baker Park last year. I visited briefly today and they have returned. I hope you enjoy the photographs of these interesting birds...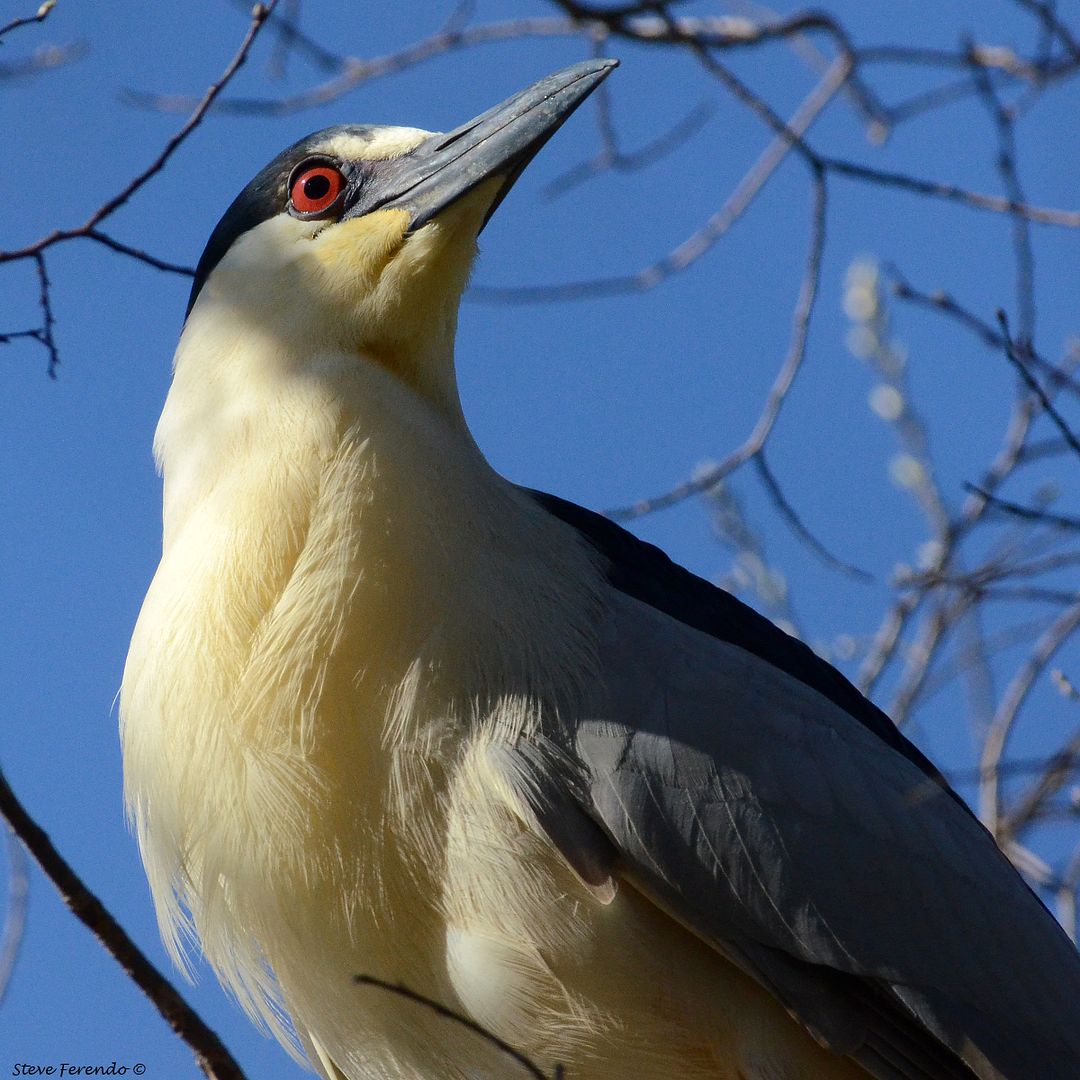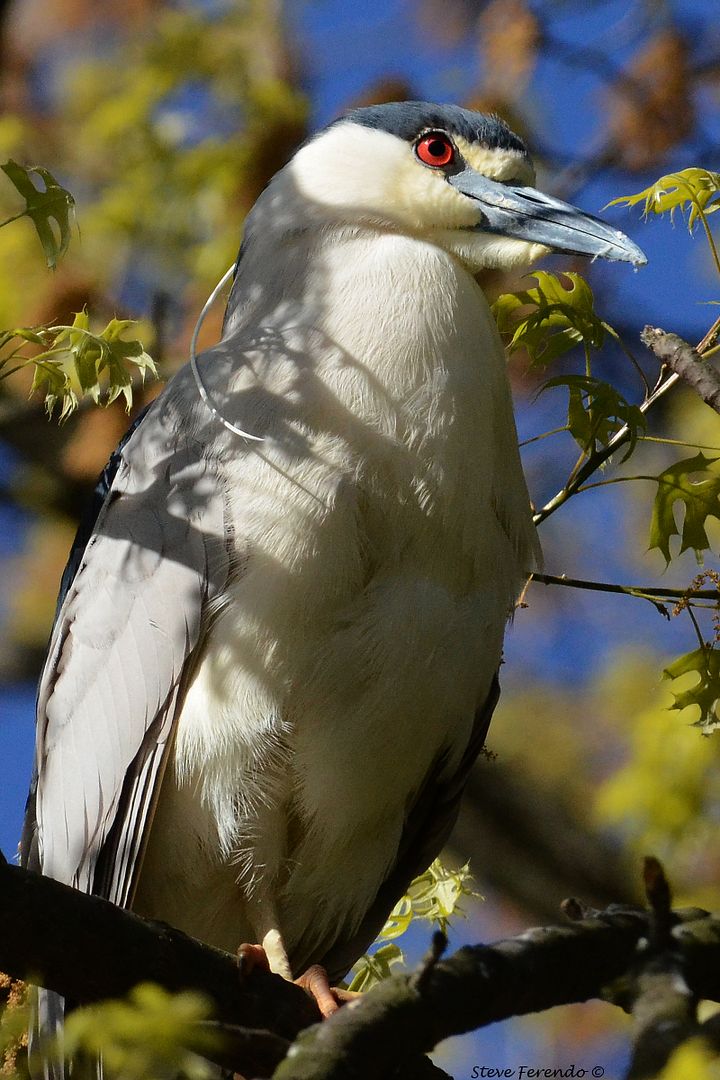 For such large birds they build flimsy nests of twigs...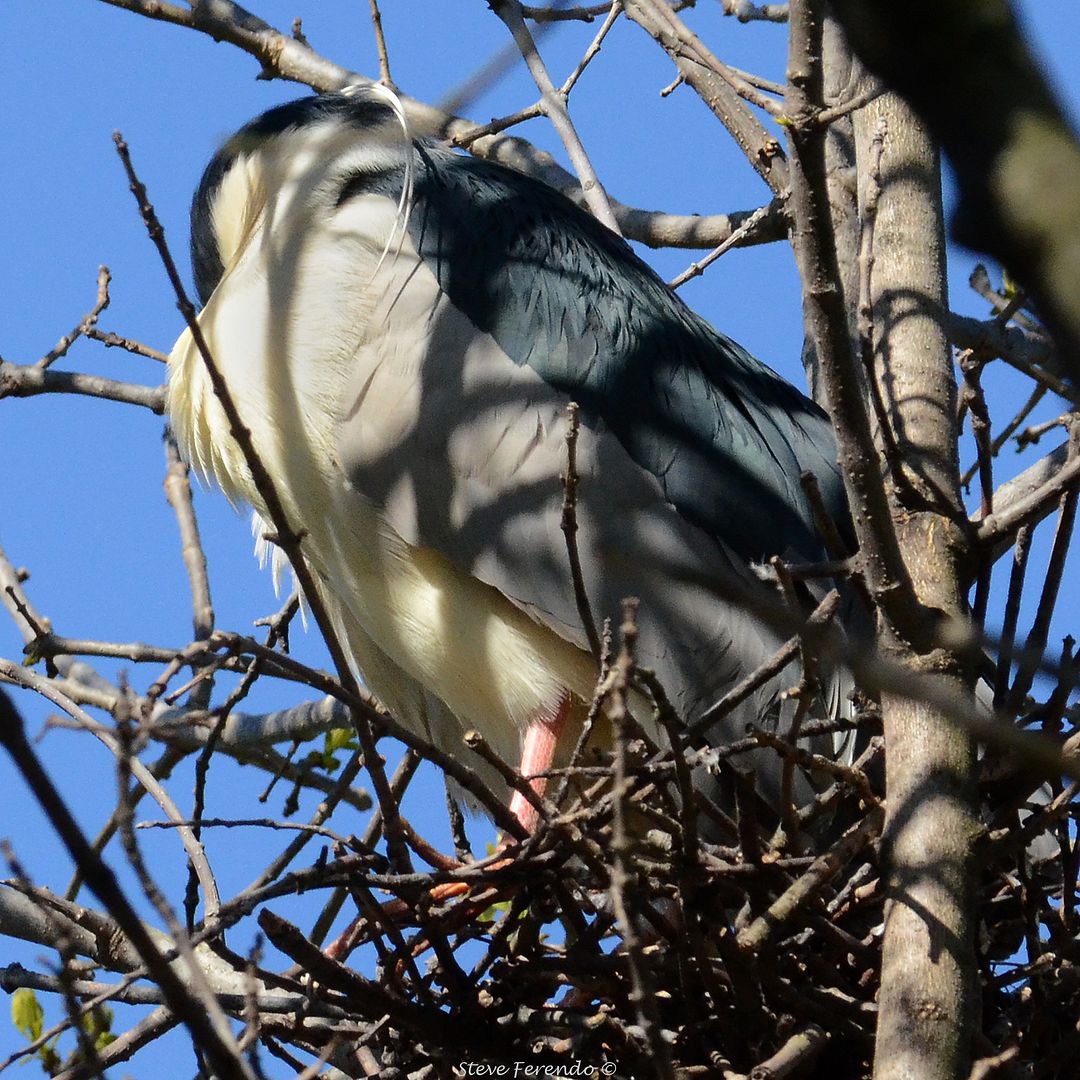 Which do not always serve them well. Their eggs are about the size of chicken eggs...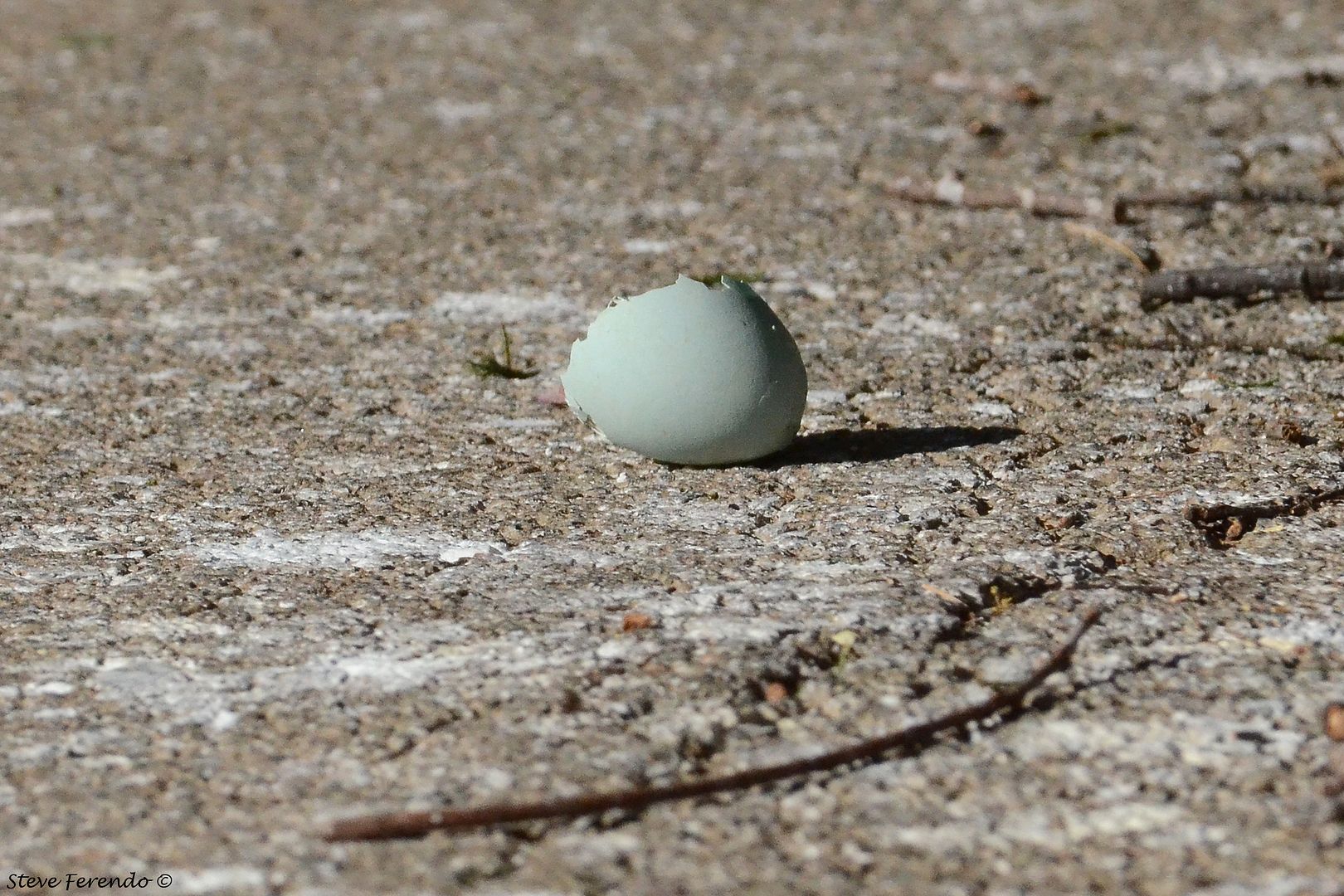 This nest holds two adult birds snuggling against the morning chill and wind...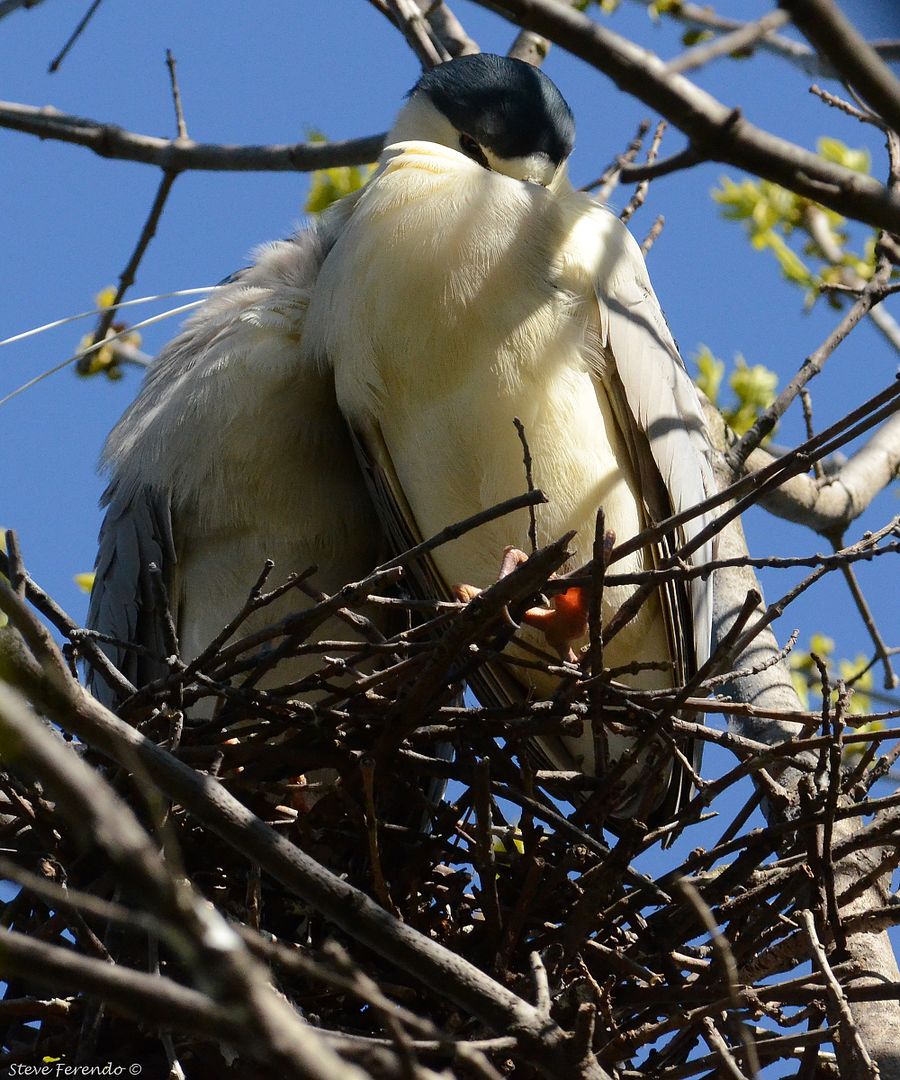 They can be hard to photograph when passing overhead with twigs for their nest...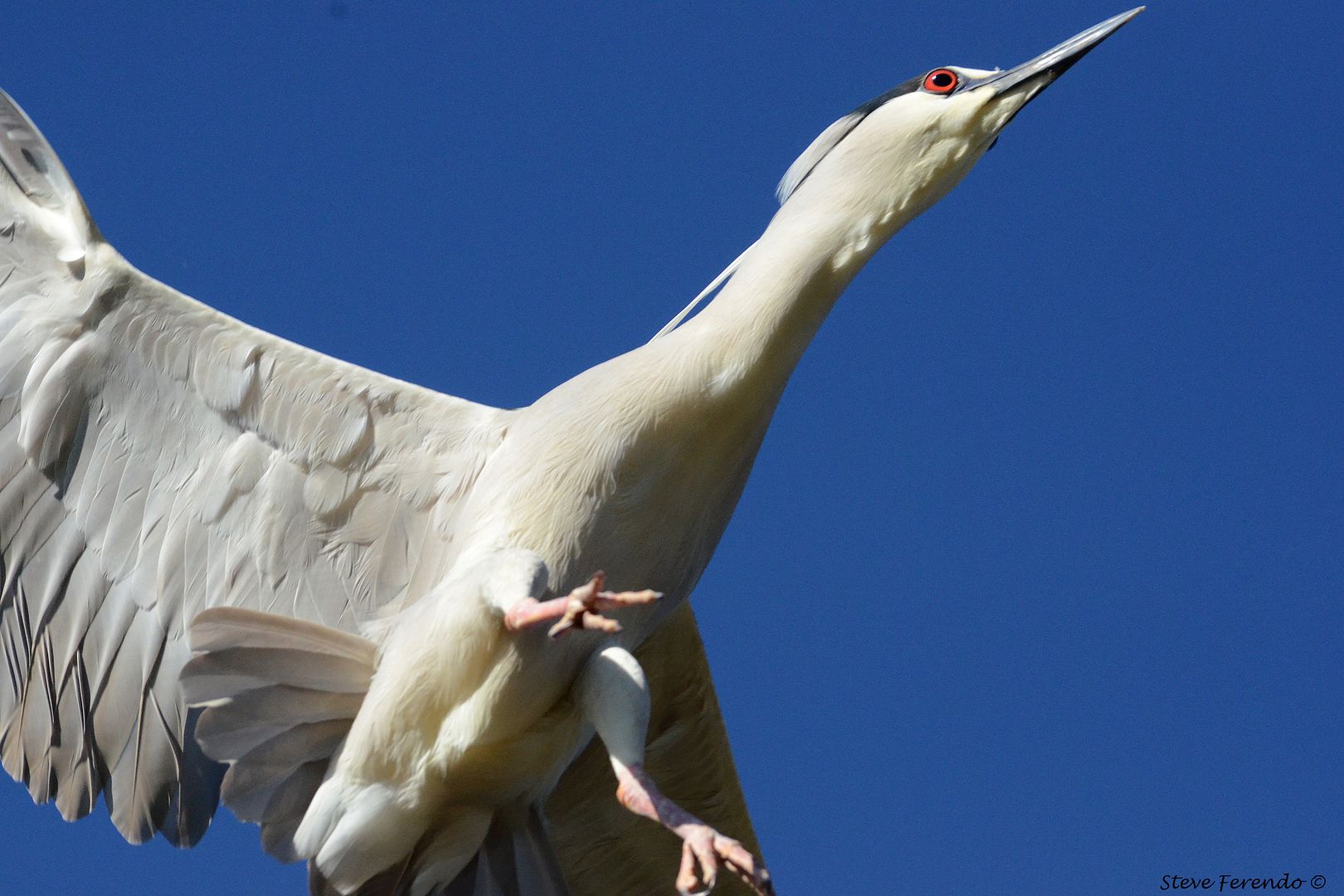 I will let this one wave goodbye for me. Don't forget to stop by again.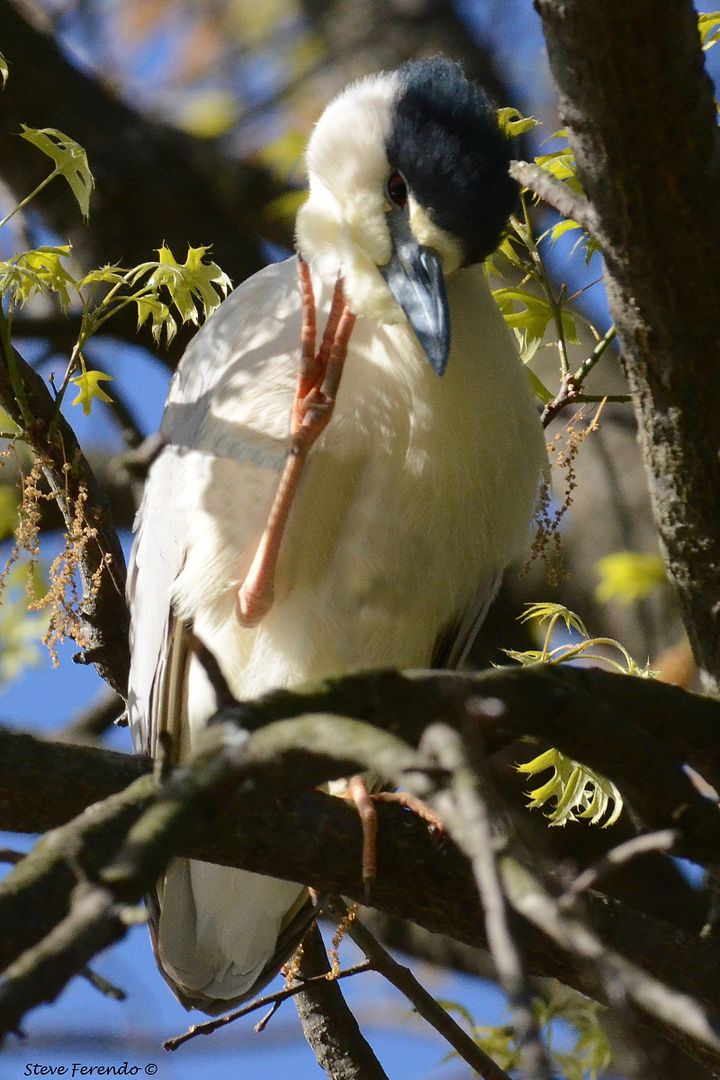 P.S: Don't you just hate it when you get an itch back there?