The last couple of days have been a roller coaster ride as far as our weather is concerned. Temperatures fluctuate wildly and the full moon influences wildlife in ways that humans do not fully understand...
Snow fall during the night results in spectacular landscapes at first light...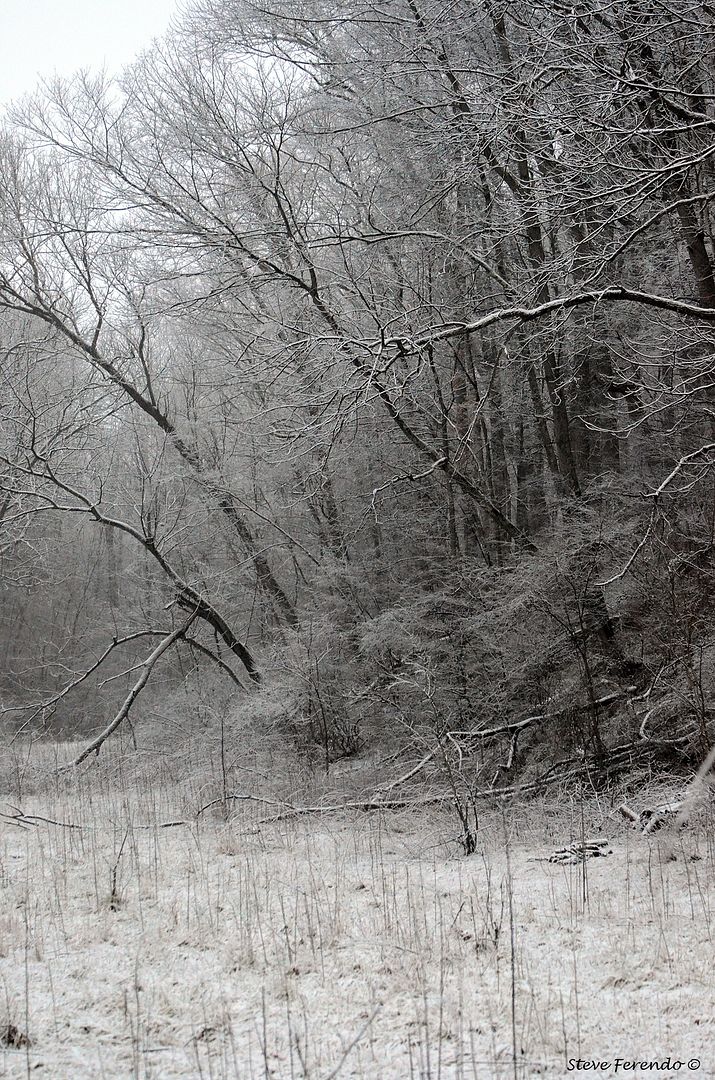 And enhances already unusual items...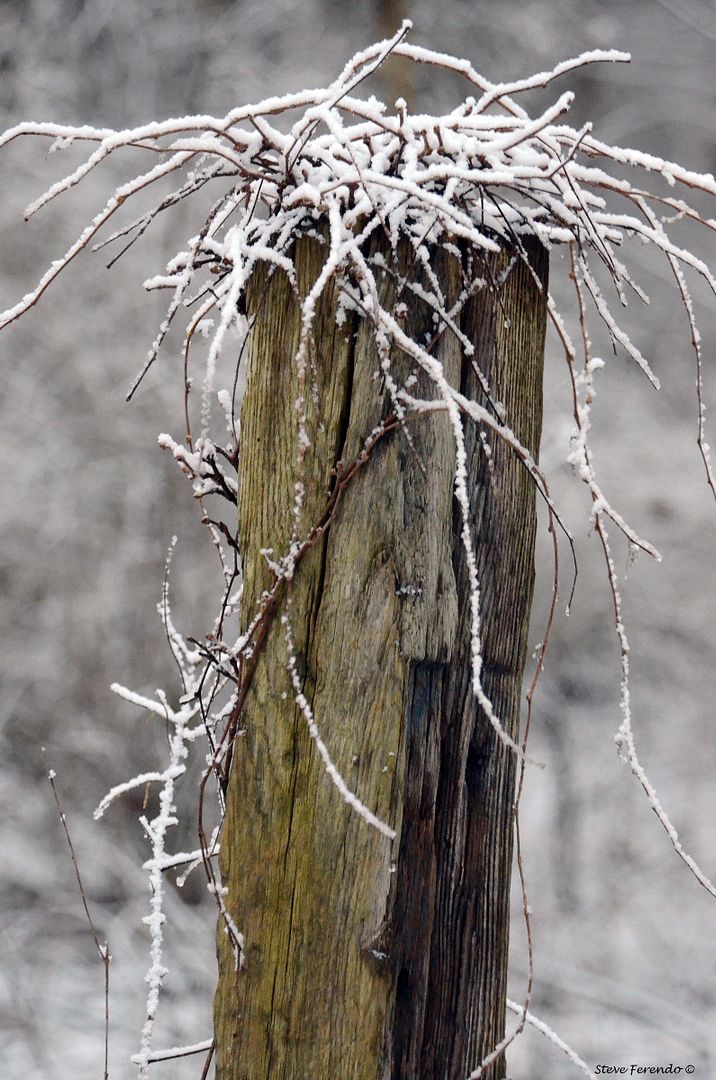 Some wildlife can be seen searching for food just after sunrise...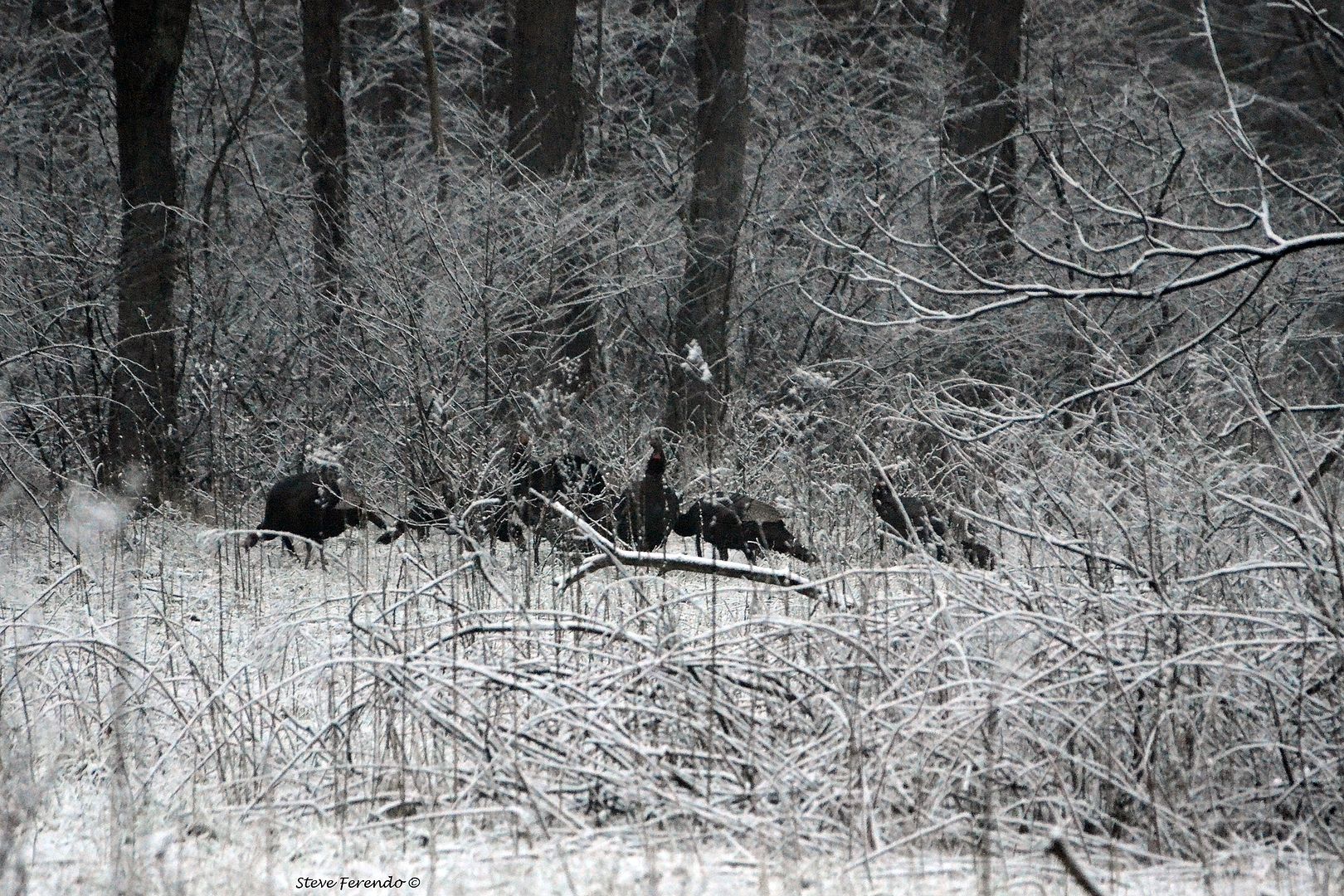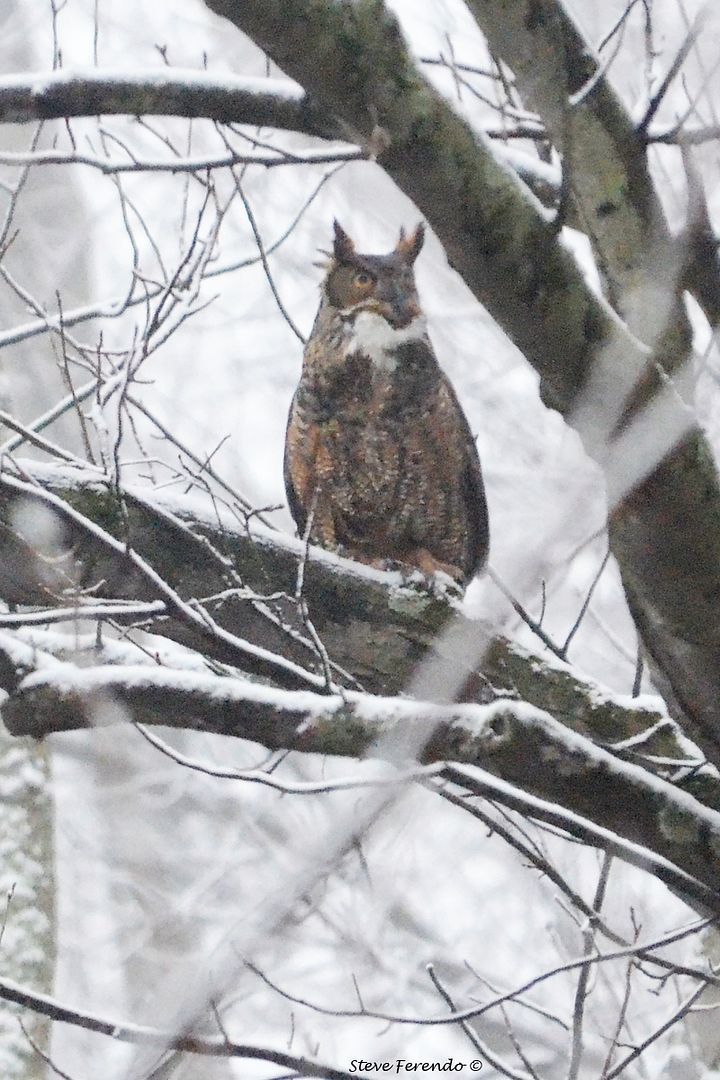 As the day warms up the snow disappears and some wildlife seems to be enjoying the sunshine...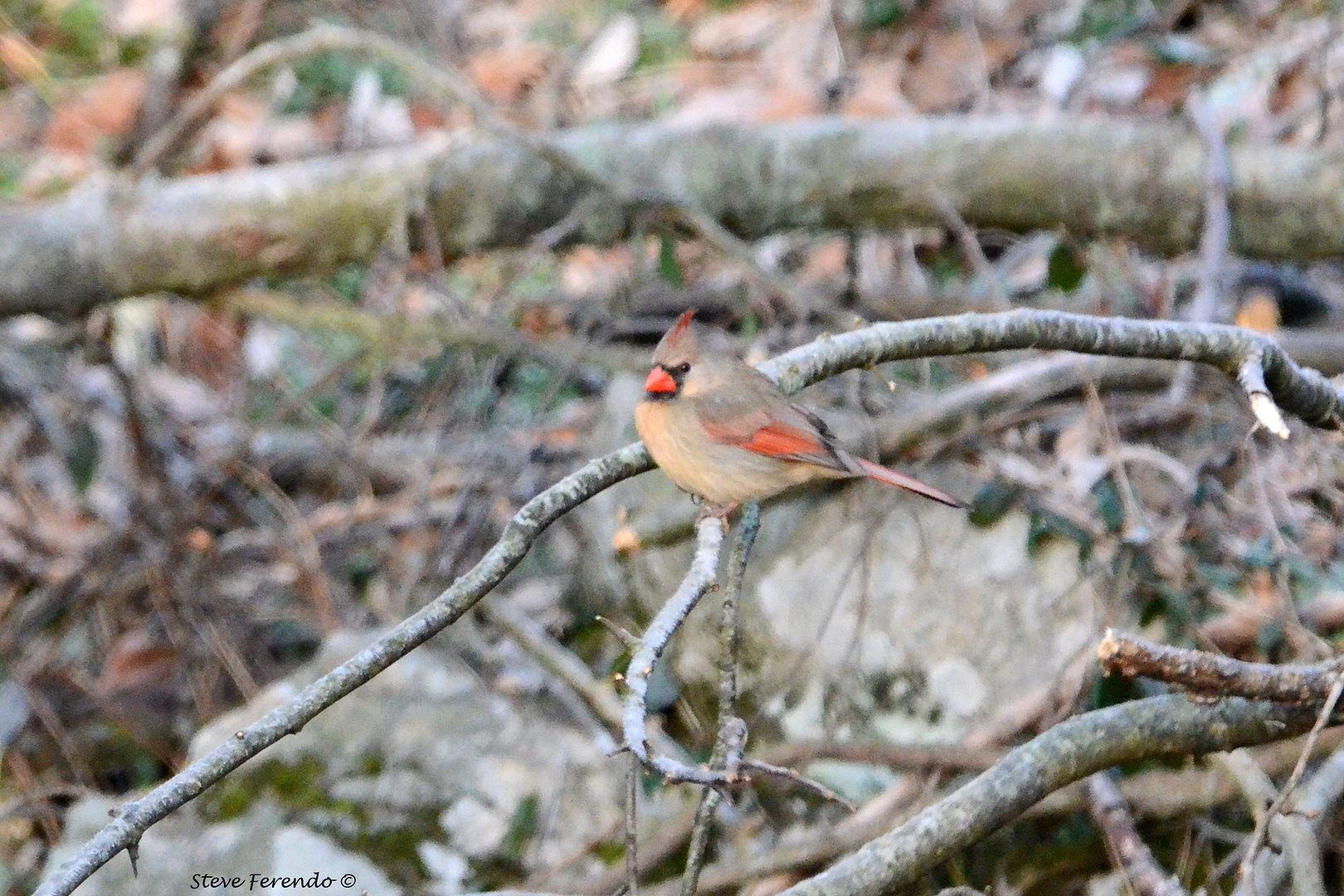 After a night in the mid 20's, I think this squirrel must have been cold during the night because he was busy gathering leaves for his nest...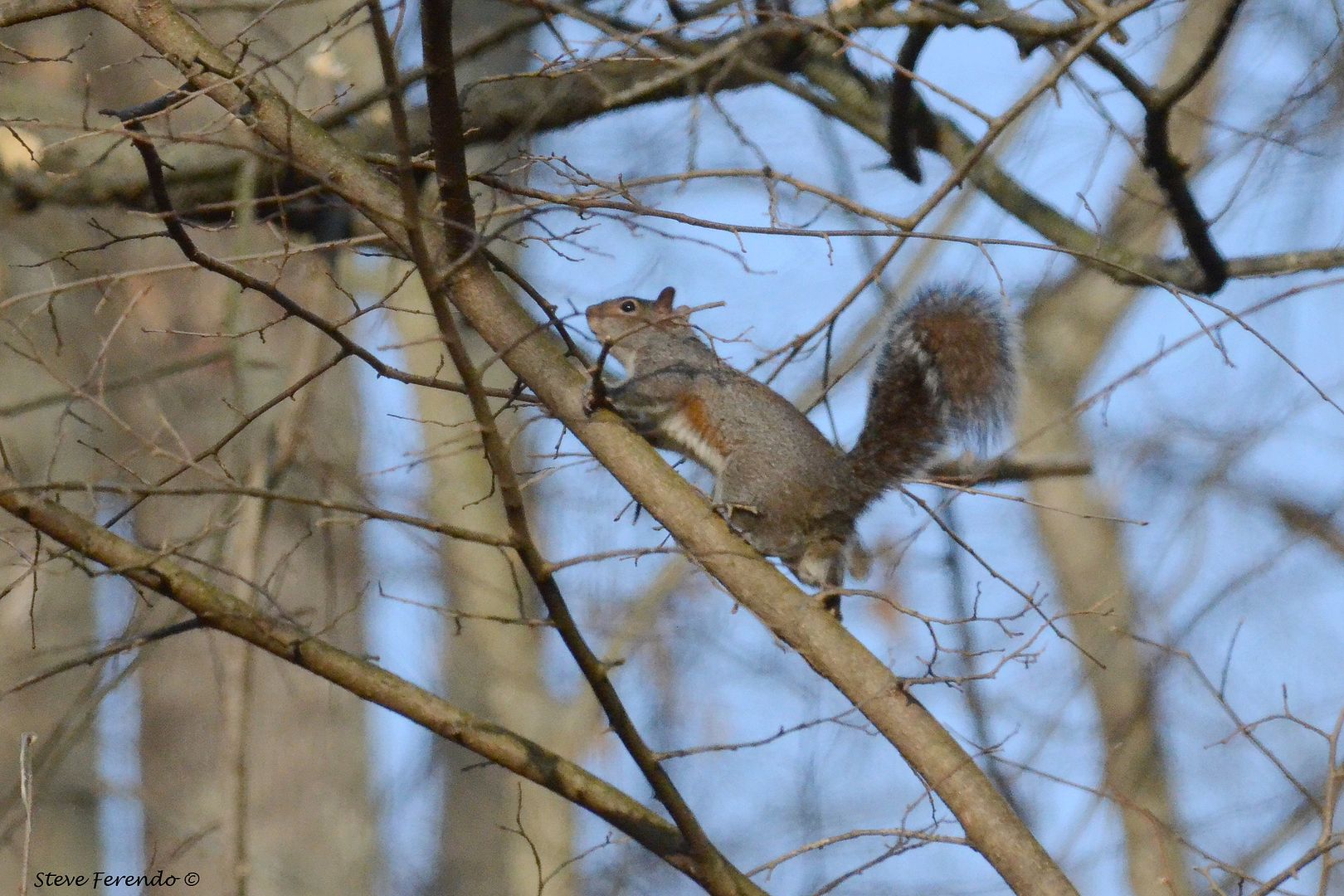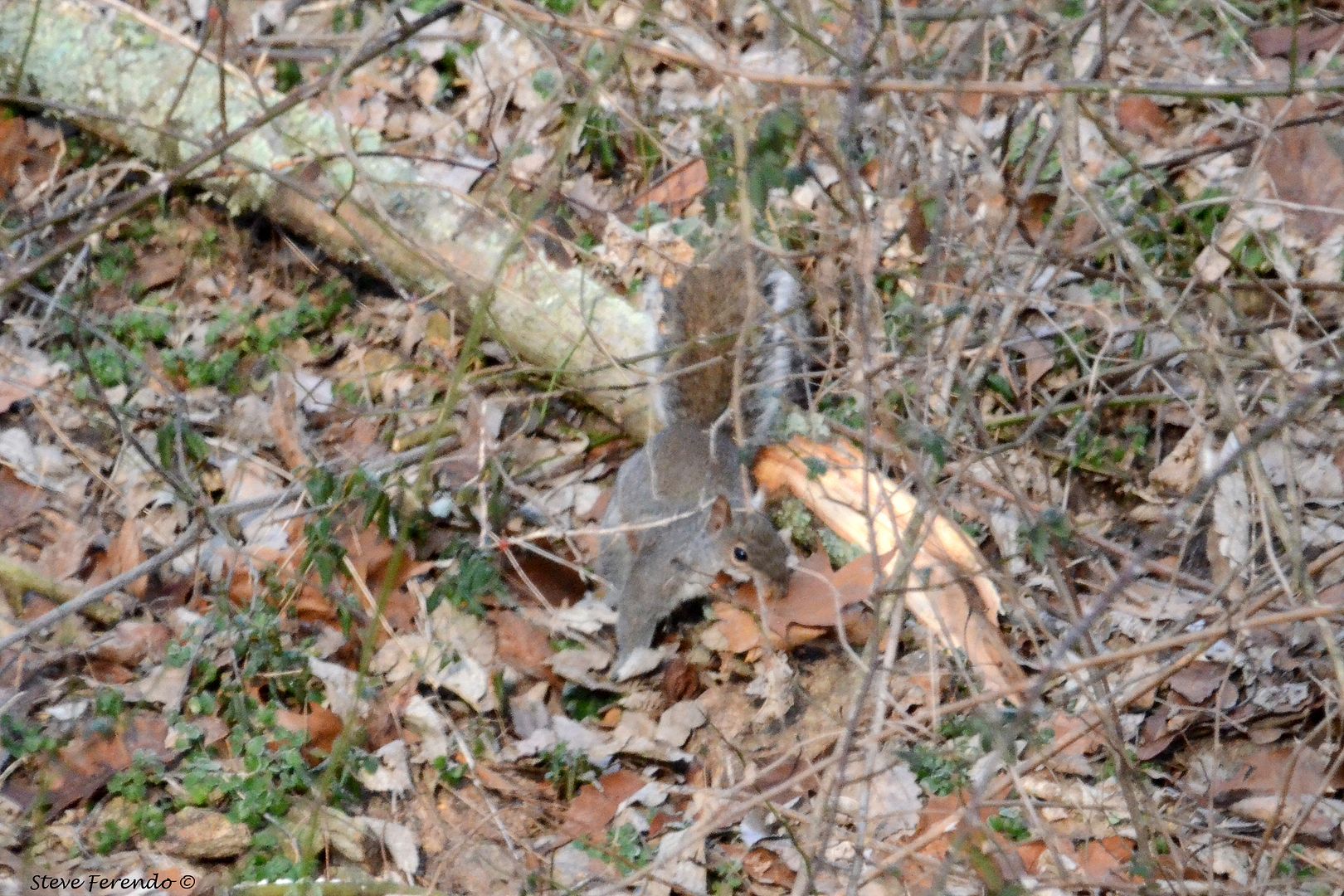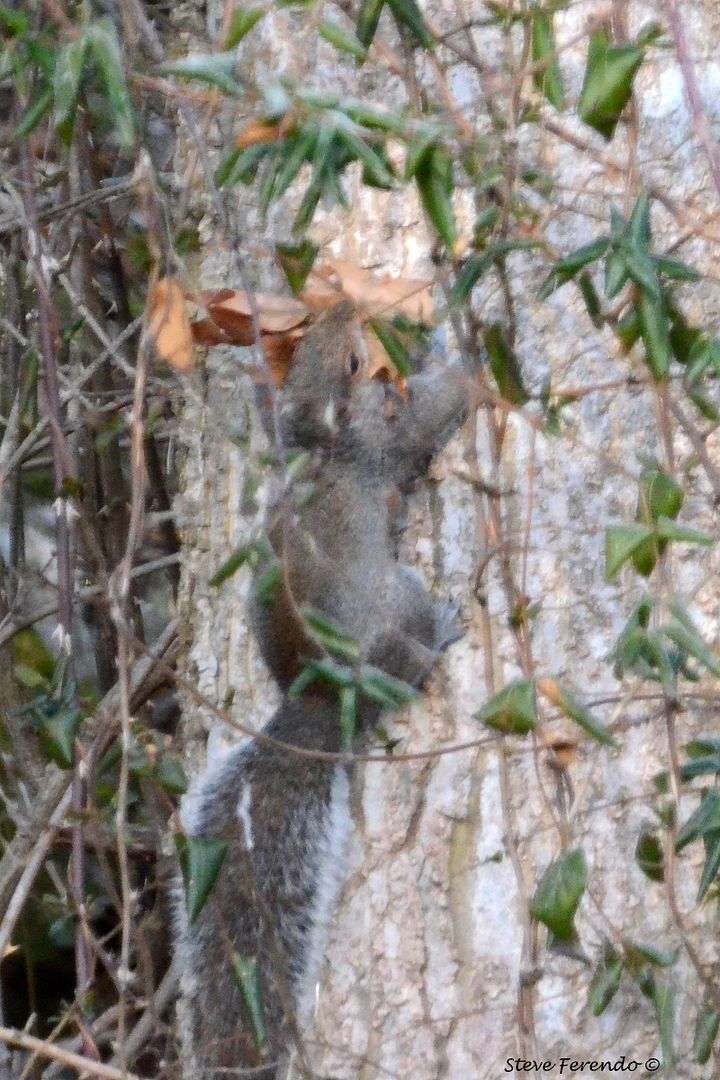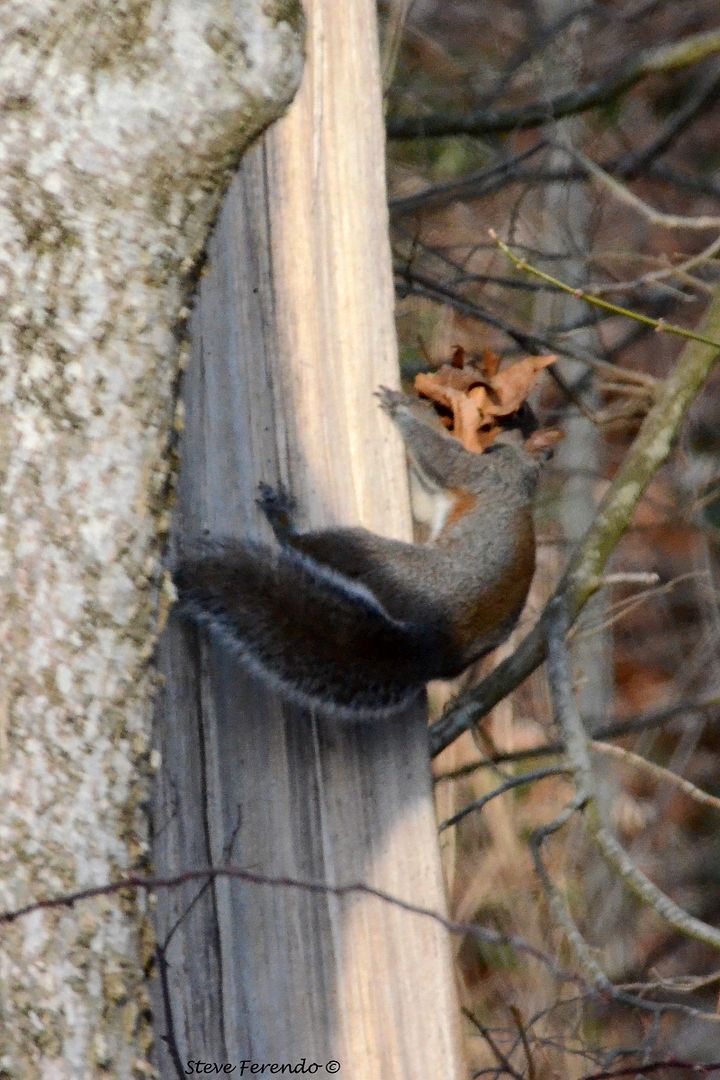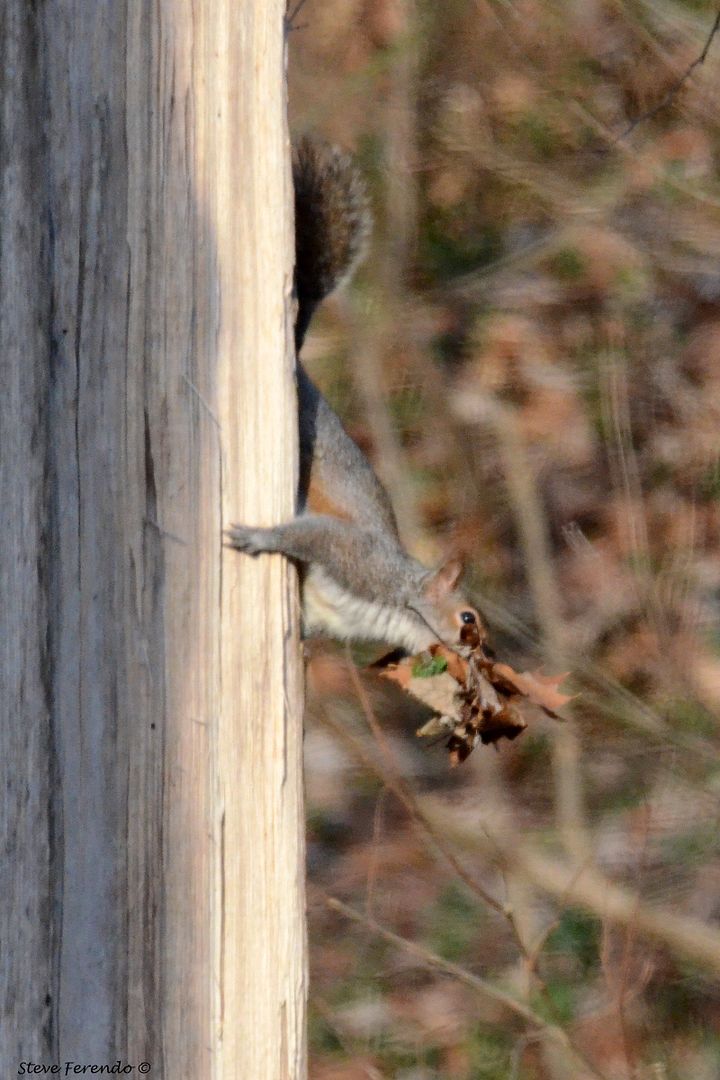 Another species enjoying the warmth of the sun is my old friend the Screech Owl...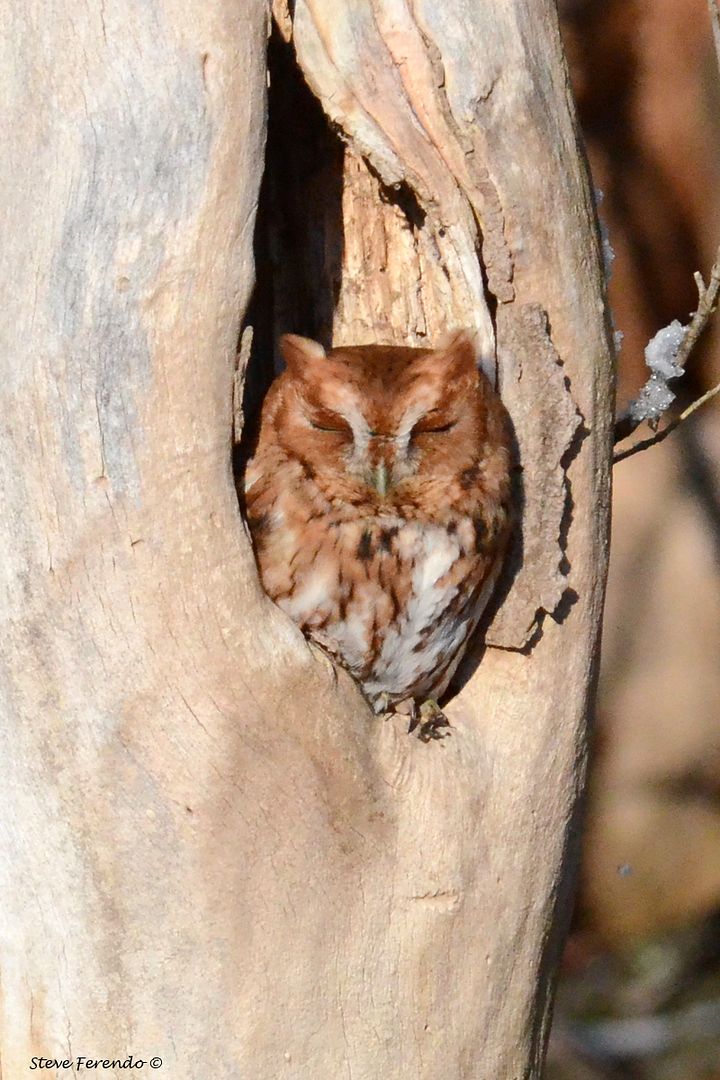 I hope you aren't getting tired of seeing this little guy because I am not tired of photographing him.