Today I went back to the area where I photograped the mink yesterday hoping for a repeat sighting. After an hour or so of waiting my mind began to wander back to a day, almost a year ago, when I photographed a great horned owl in this vicinity. I began calling and hoping. After a few minutes my efforts were rewarded by answering hoots from the nearby woods. Shortly, the owl flew into sight, and we hooted back and forth for a while. Then, to my surprise, a second owl chimed in and soon joined the first one in a nearby tree. The photos below are among the better ones of the over 250 exposures I took this morning...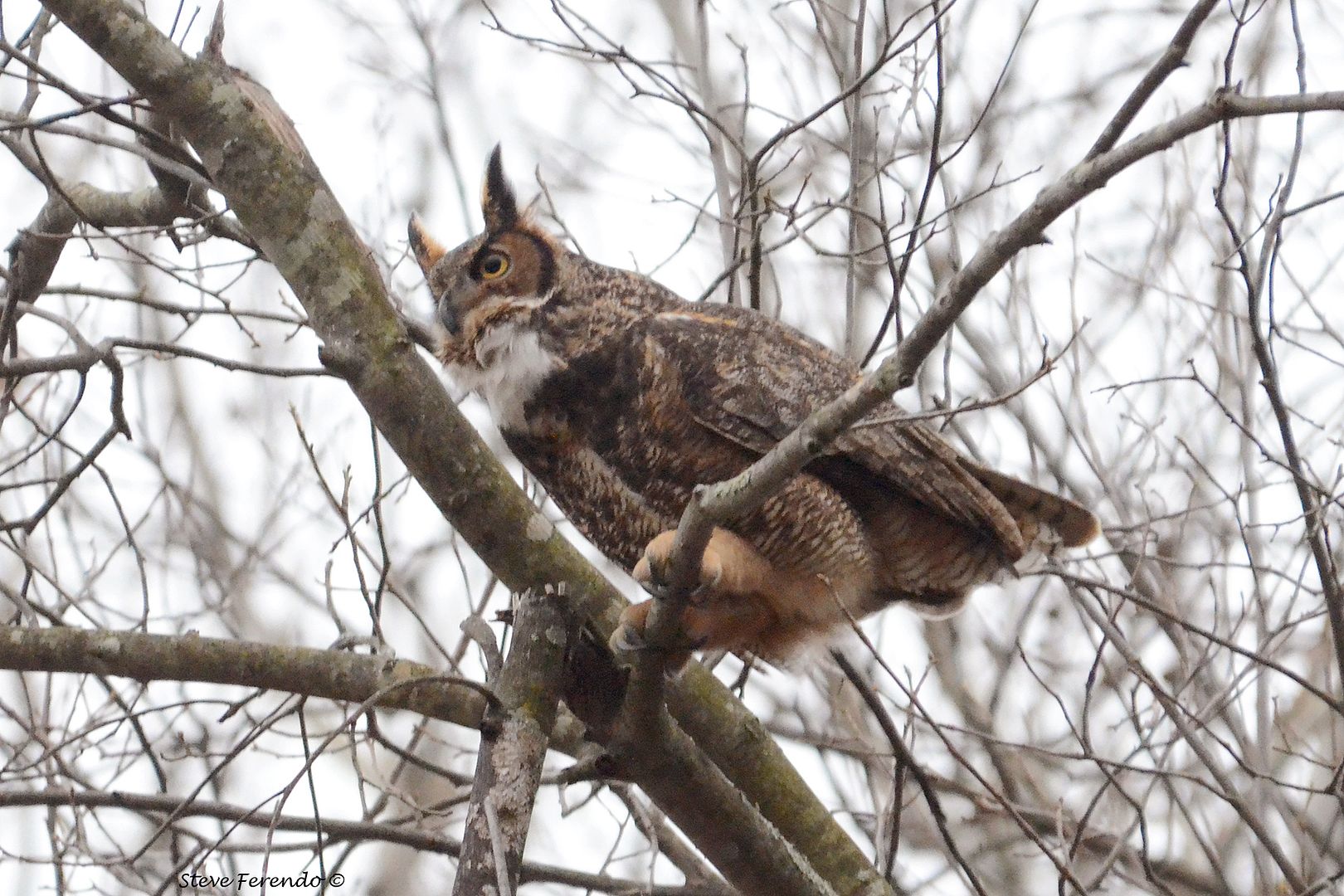 In the next photo one of the owls moved to another tree and is hooting at me...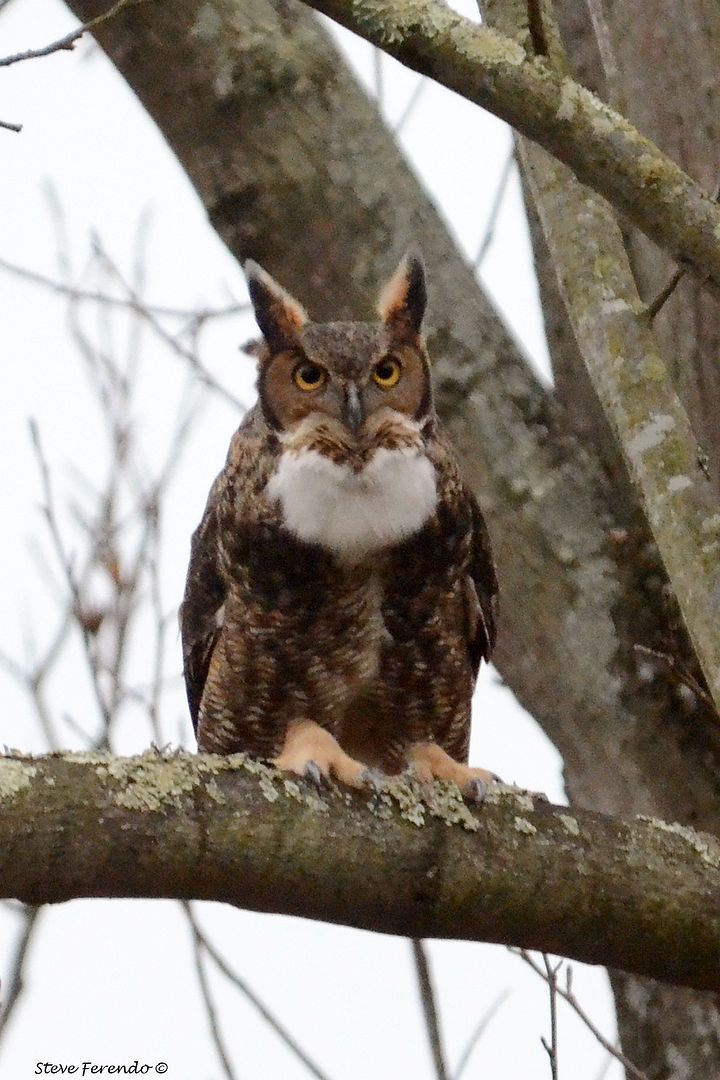 While the owl interchange was going on I spotted movement on the stream bank...
After waiting another hour, I gave up on the mink and headed home. I did stop to photograph this turkey vulture along the way...
As always, thanks for stopping by.