This gray squirrel gnaws open the hard outer surface of an osage orange. In doing so he gets to eat his fill of the seeds within the plant...
When he scampers off many birds arrive to take advantage of his work and eat some of the many seeds the squirrel left behind...
A Tufted Titmouse and a House Finch enjoy the bounty...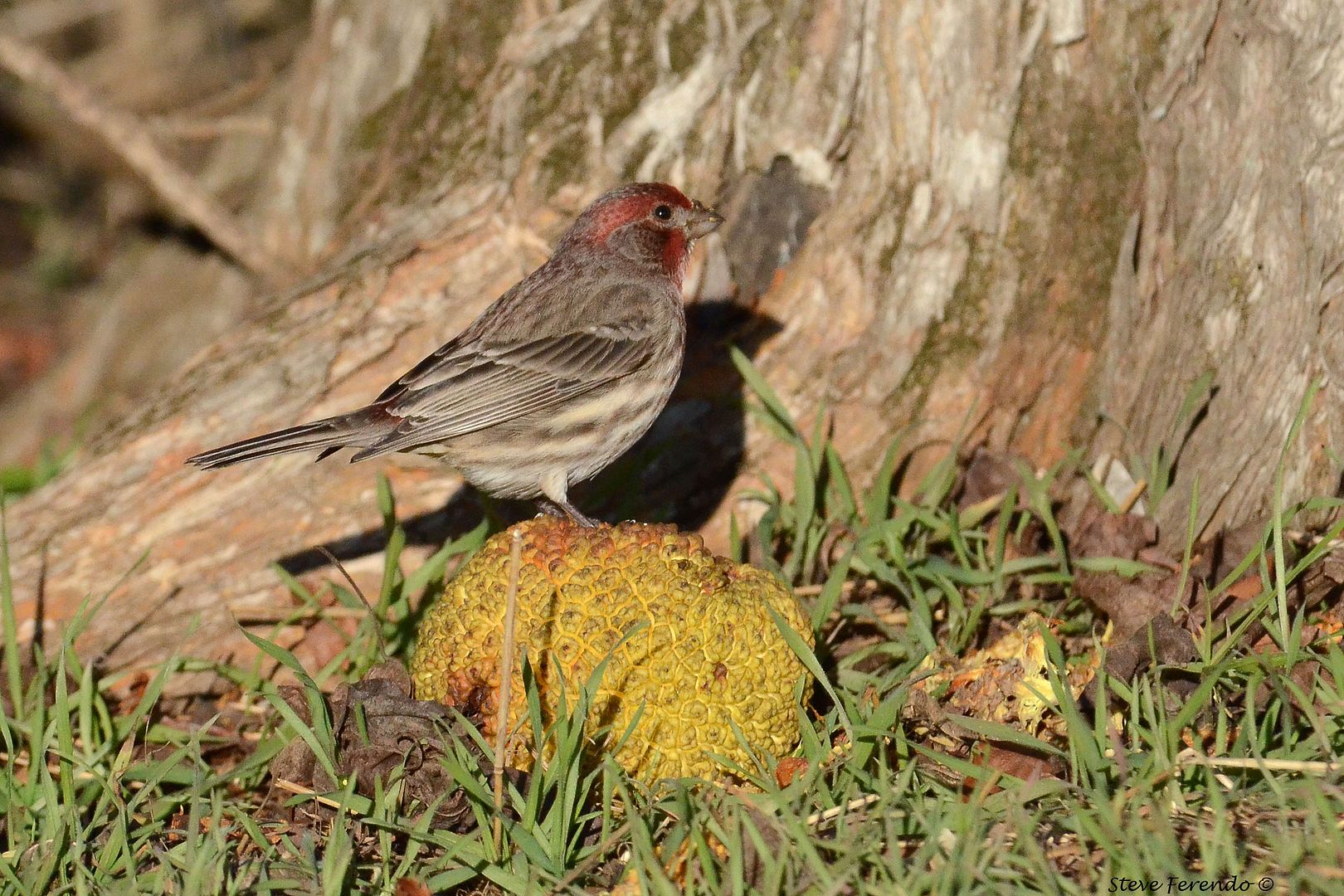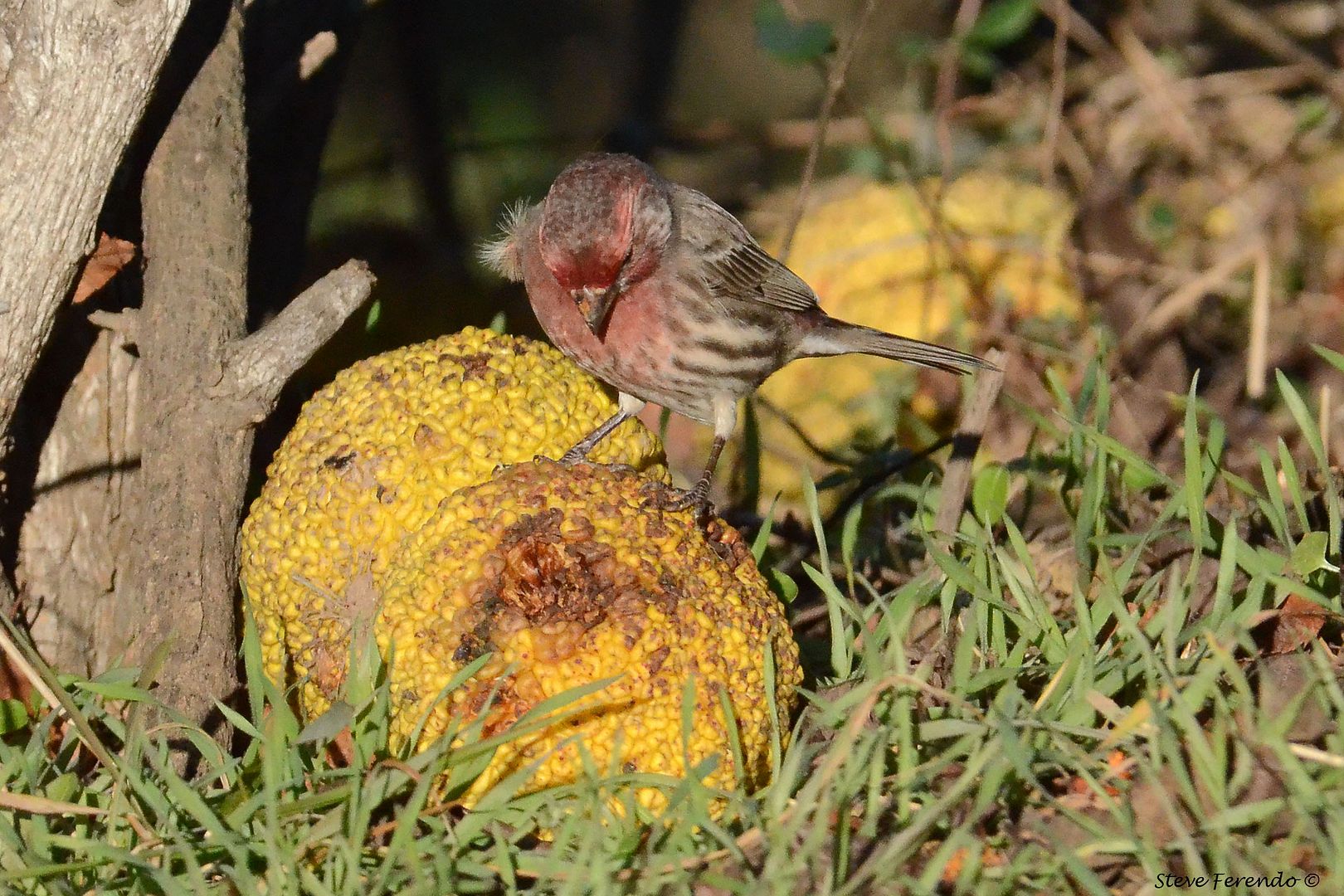 This comical Whitebreasted Nuthatch looks for food on the trunk of the osage orange tree...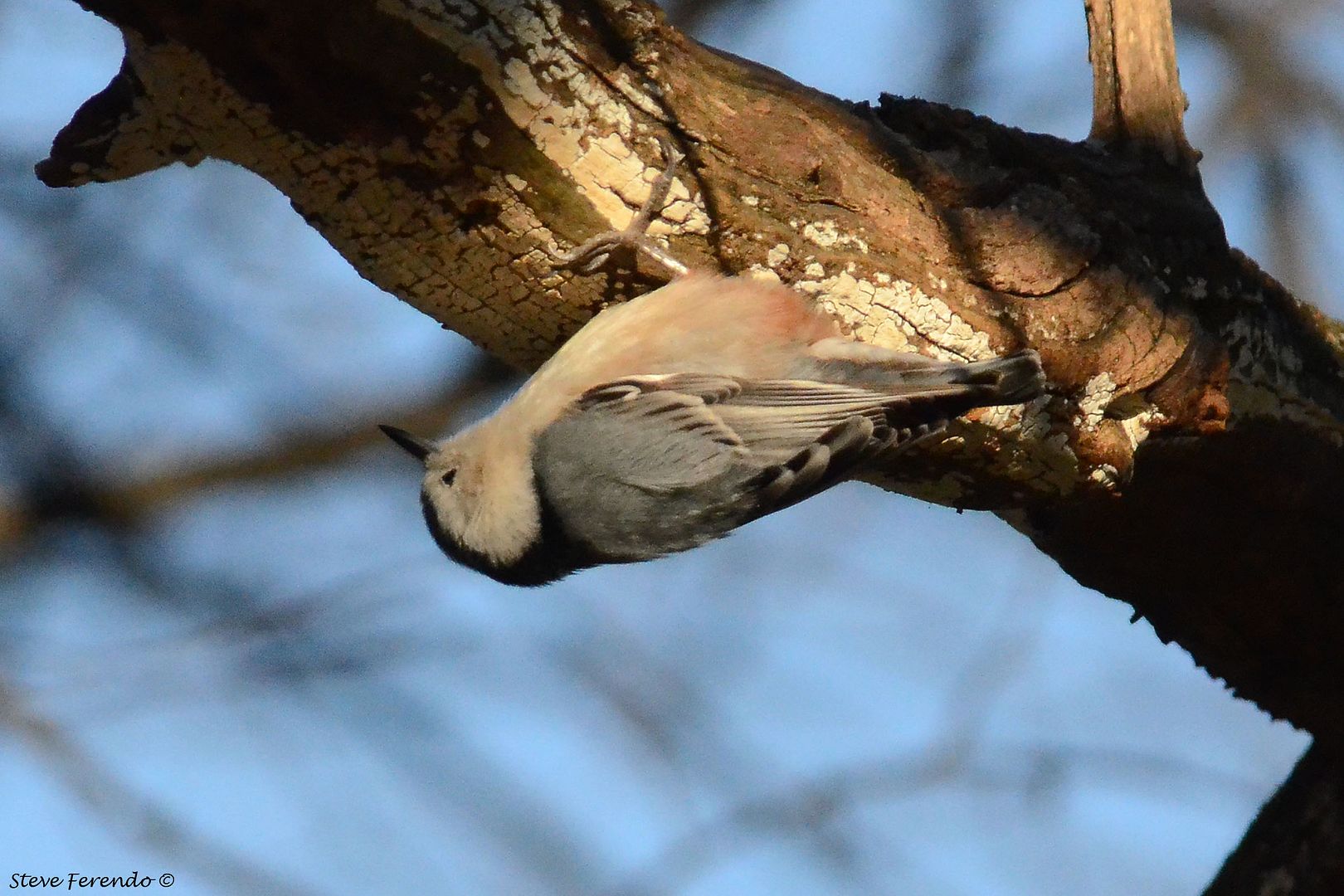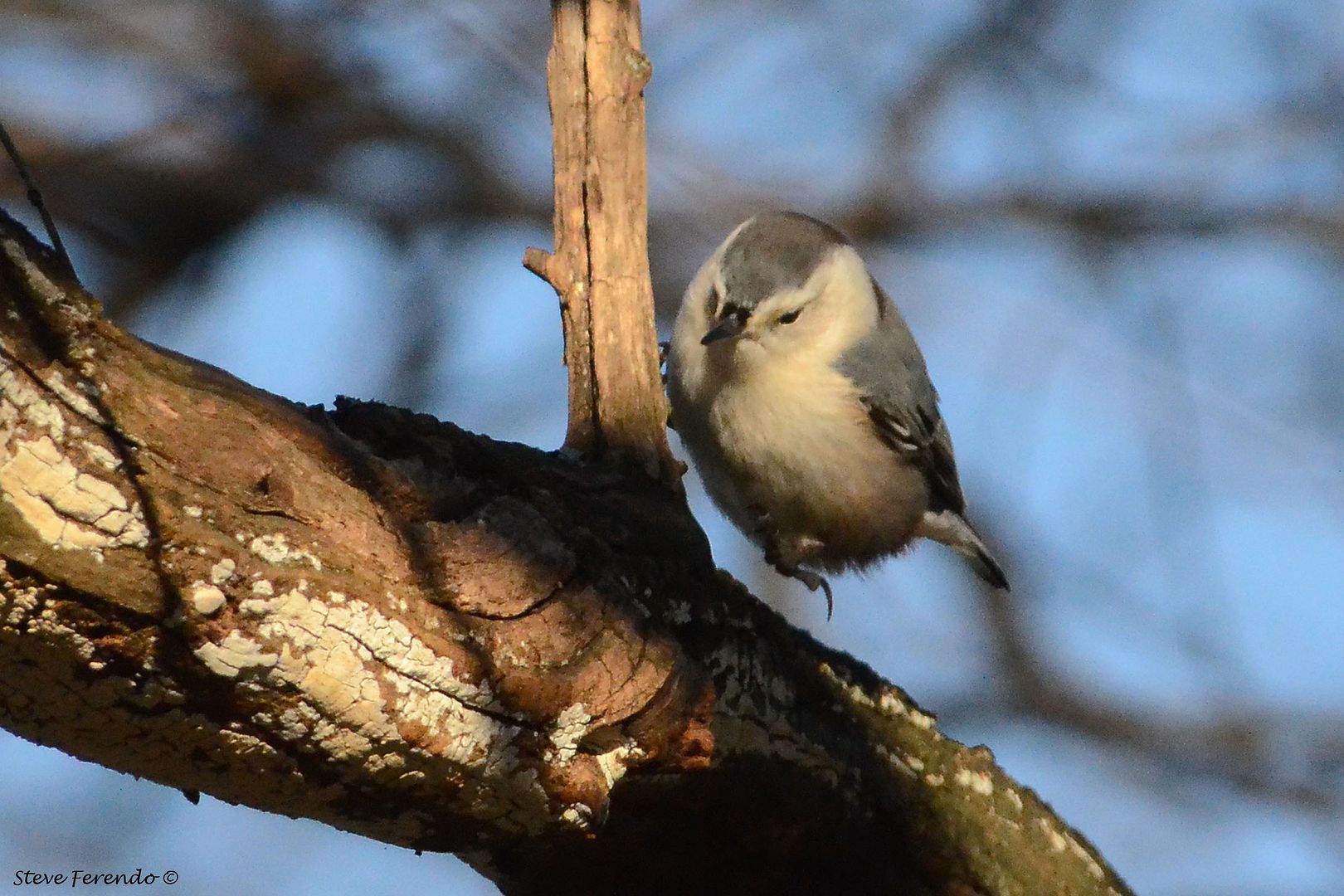 The Northern Cardinal adds some beautiful festive color to an otherwise dreary winterscape...