Whenever I pass this tree I always glance at the opening and wonder what kind of critters, or birds, have used it for shelter. When I was a kid we called trees with cavities like this one "den trees" and fantasized about what might be hiding inside. More than one forest fire in West Virginia was started by some hunter trying to "smoke" the game out. A foolish practice at best, but part of the "hunting culture" in Appalachia...
The first wildlife of the morning was a group of deer feeding on the frost covered vegetation...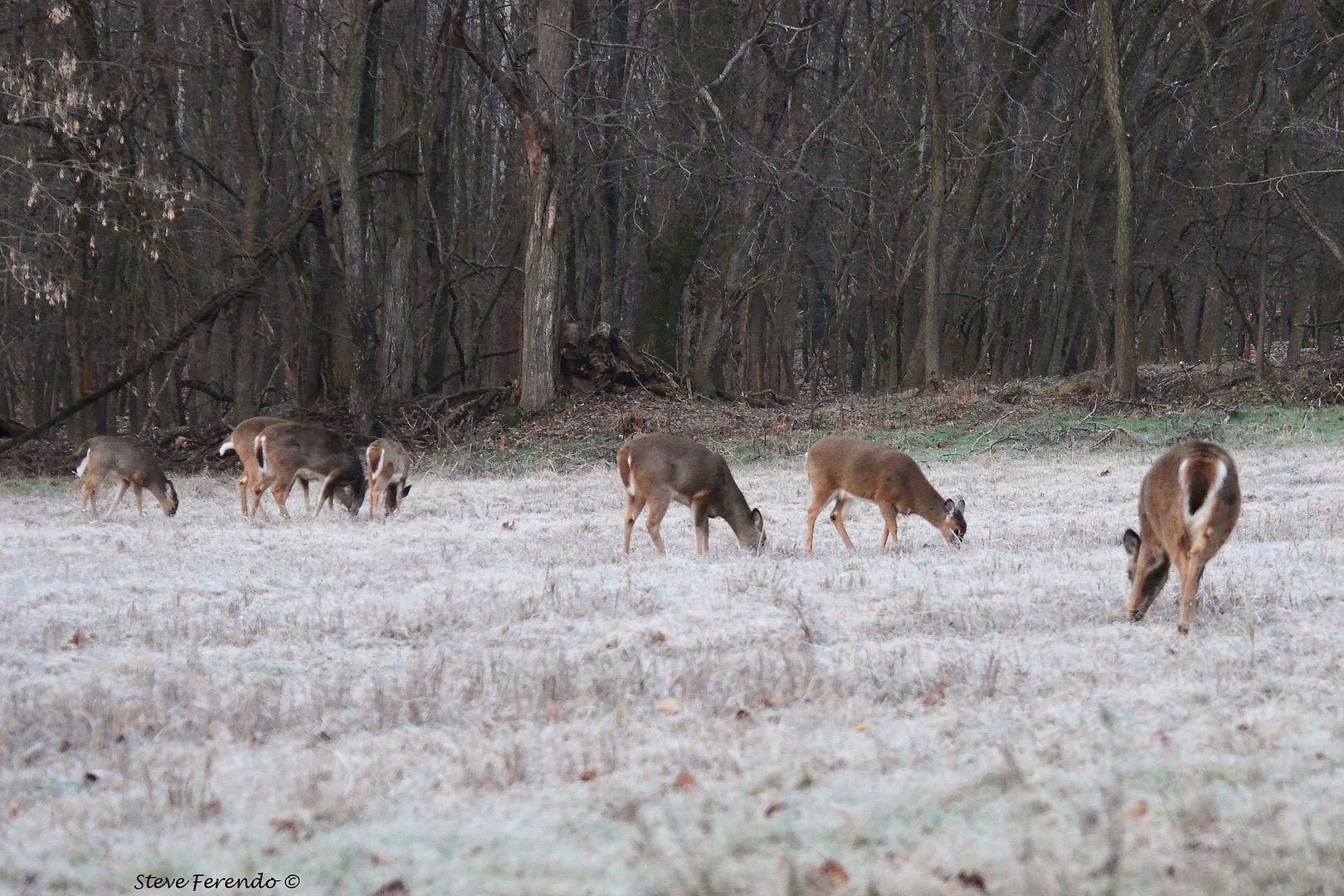 This young deer was interested in something in the woods not far away...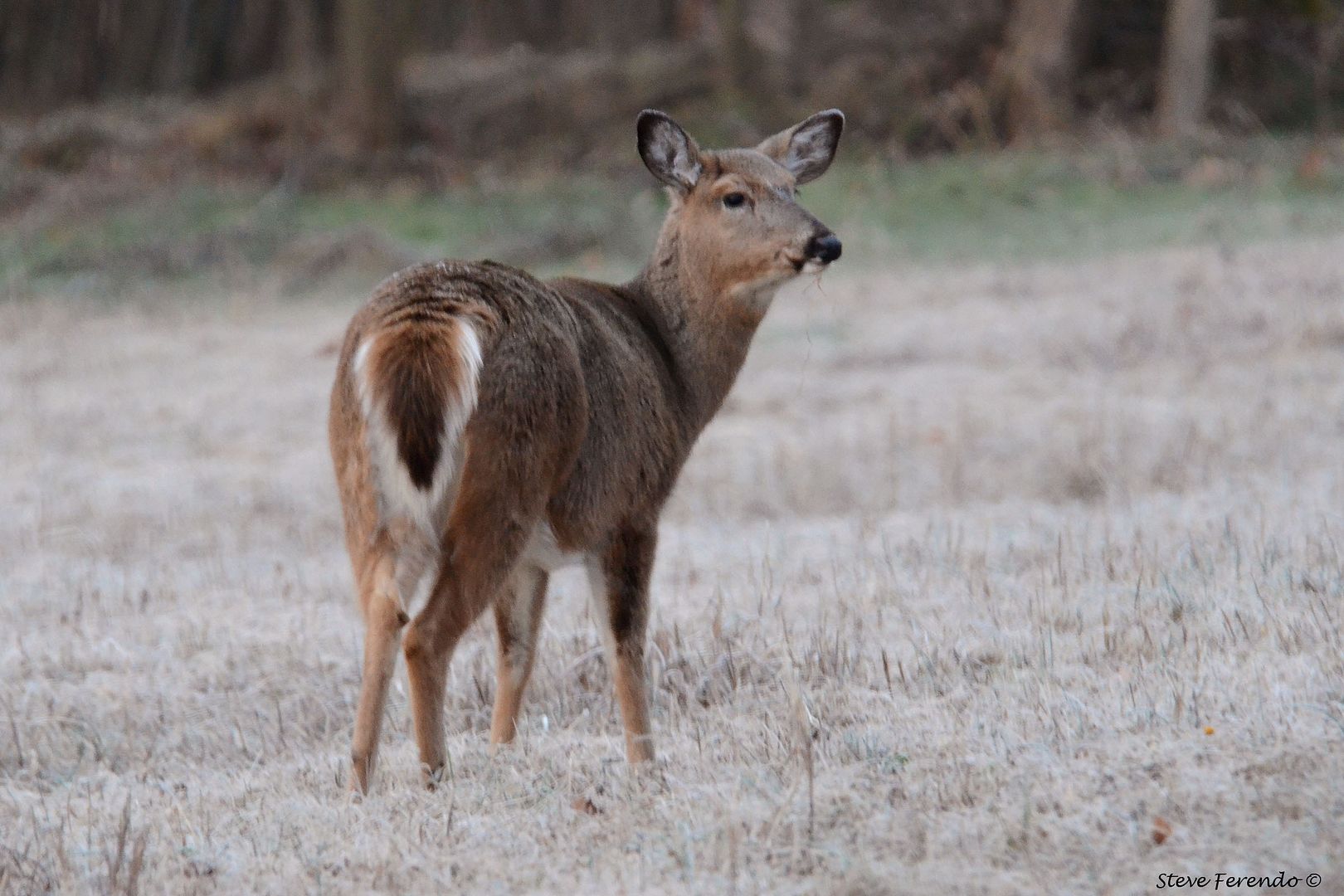 I rarely find a cooperative Red-bellied Woodpecker so I was delighted when this one did not fly...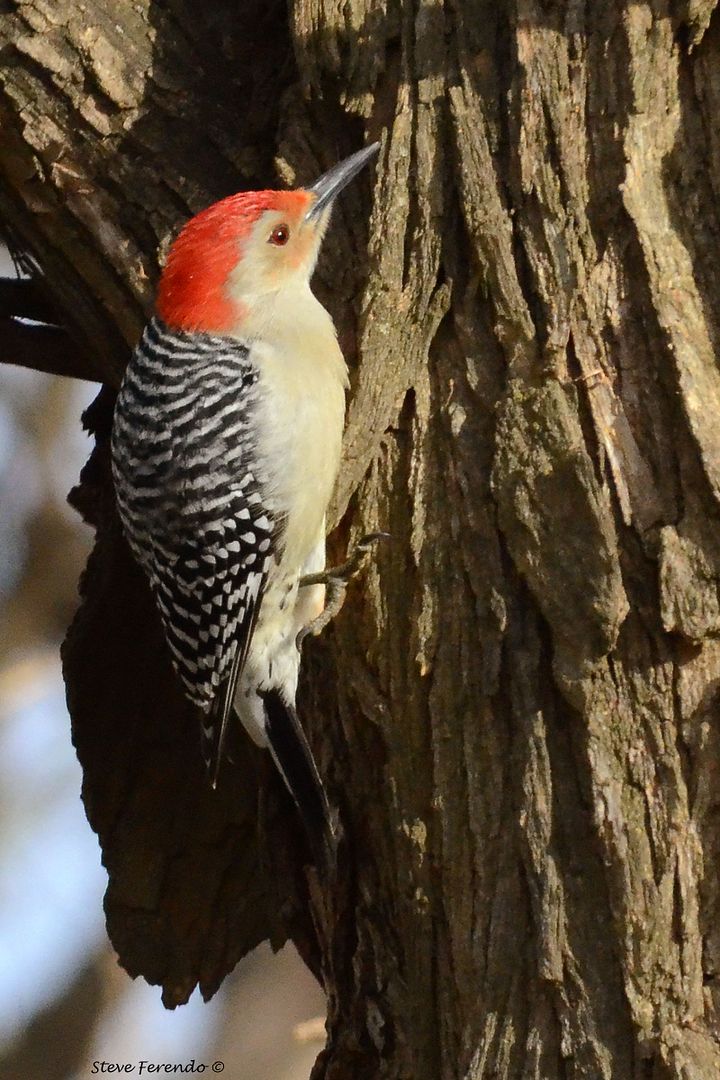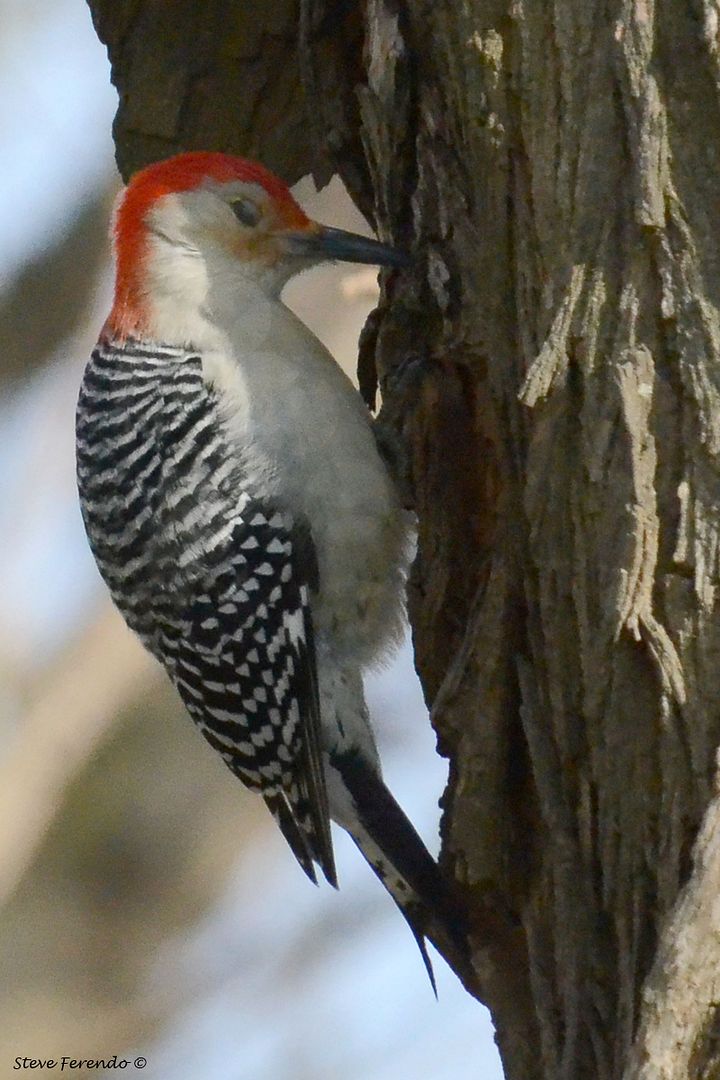 A little farther on I encountered some Mourning Doves finding their breakfast...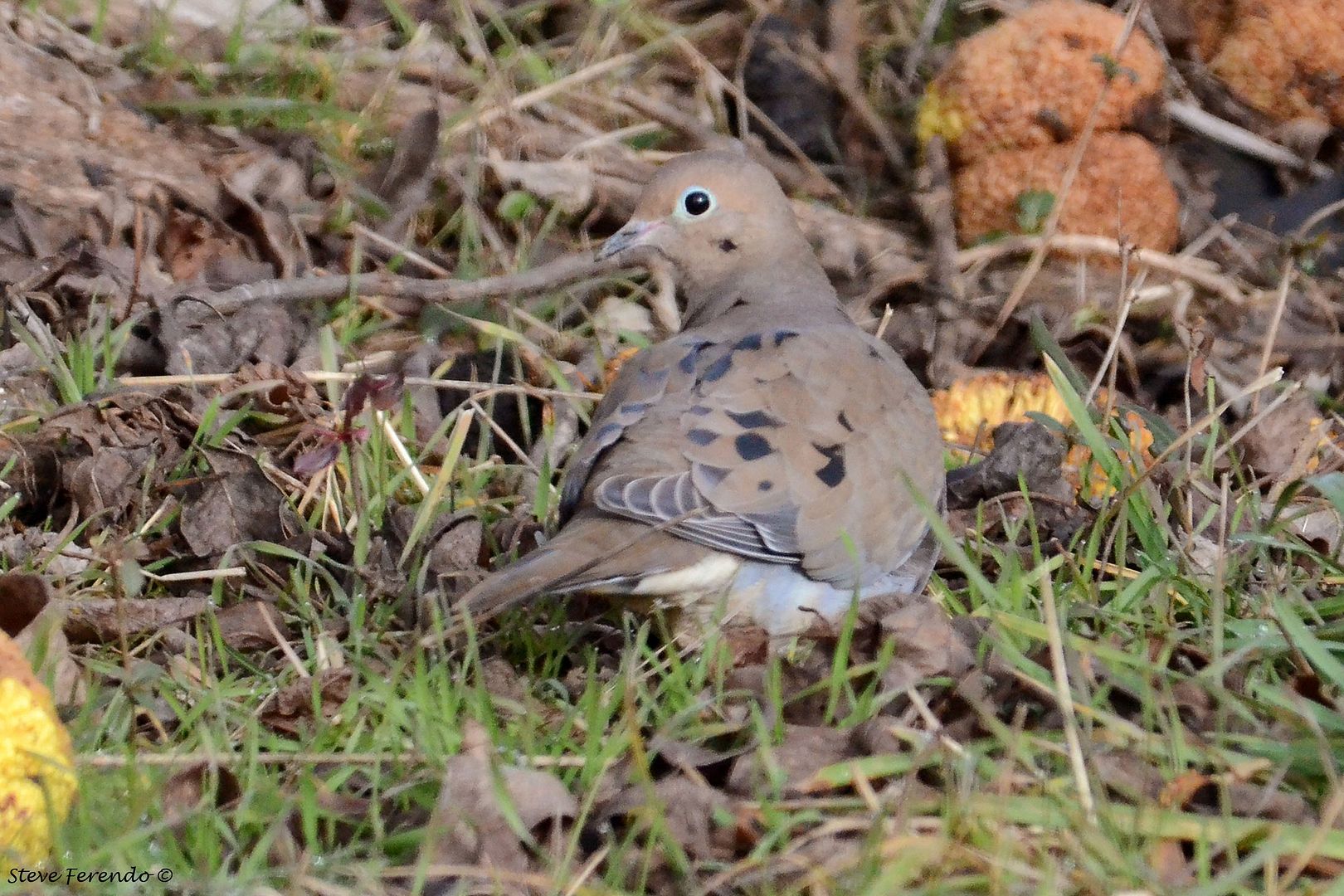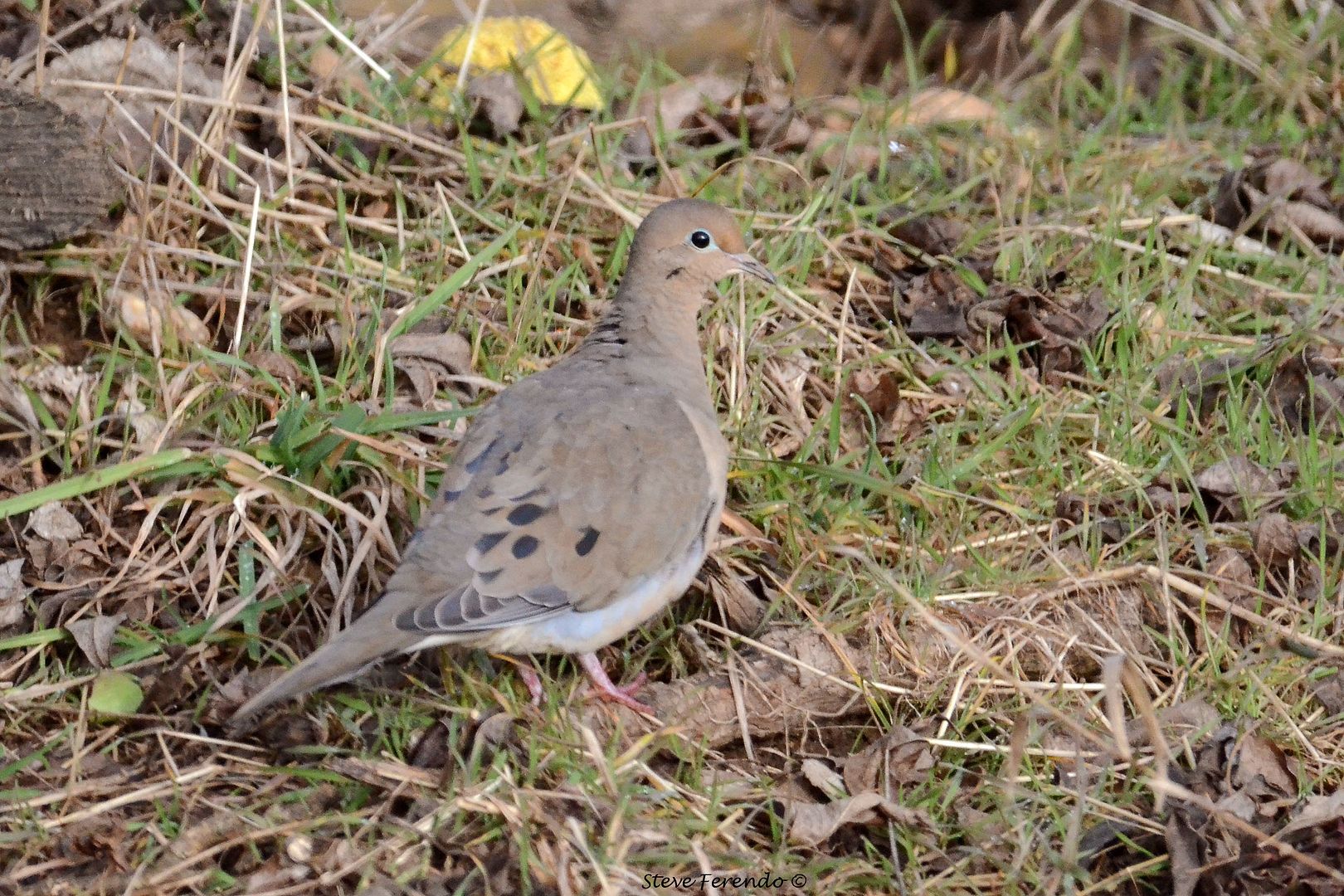 The distinctive red crescent on the nape and white rump marking identify this Flicker...
Some Carolina Wrens are not shy at all, but this one would not hold still...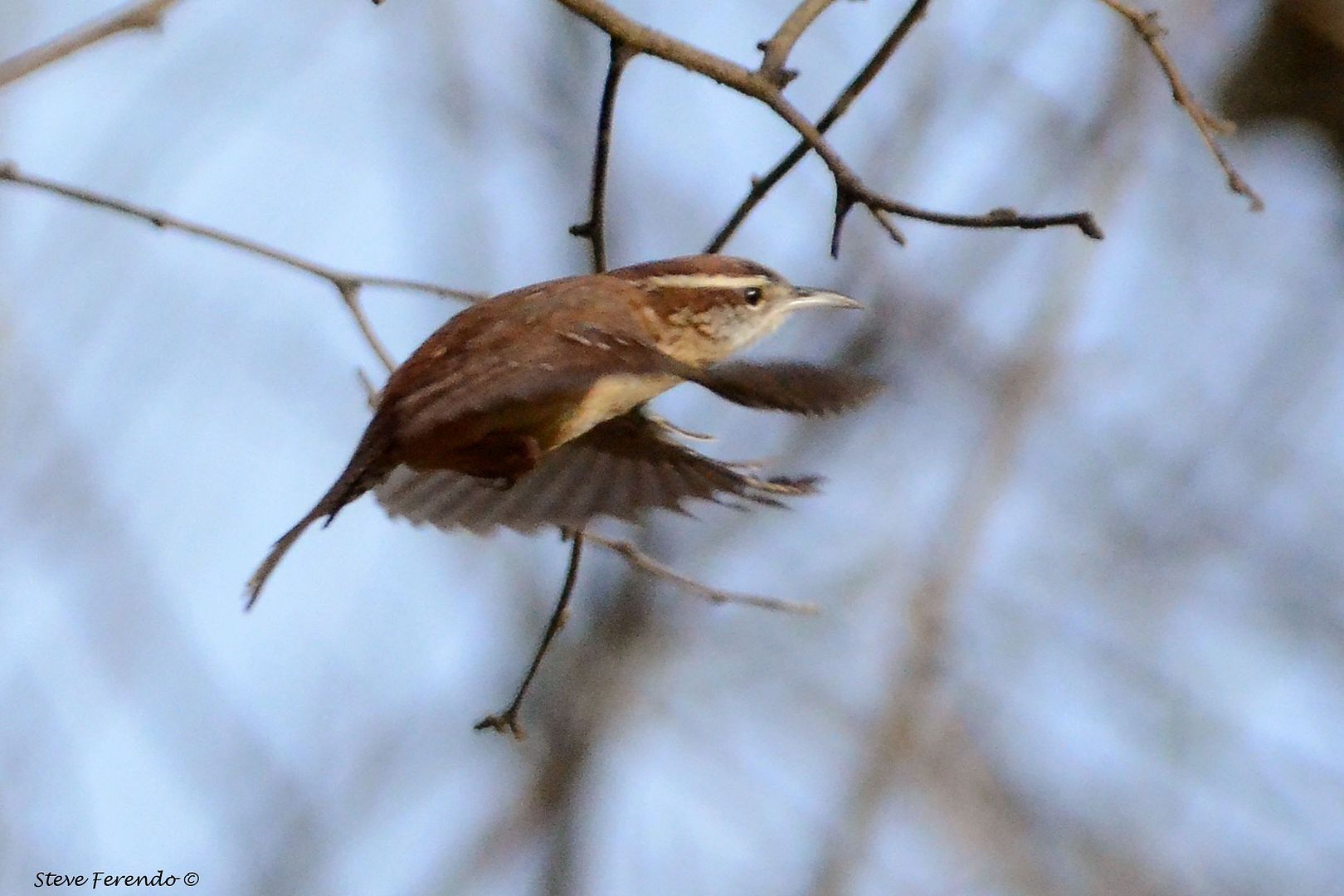 I did see several gray squirrels scampering through the branches of the Osage Orange trees...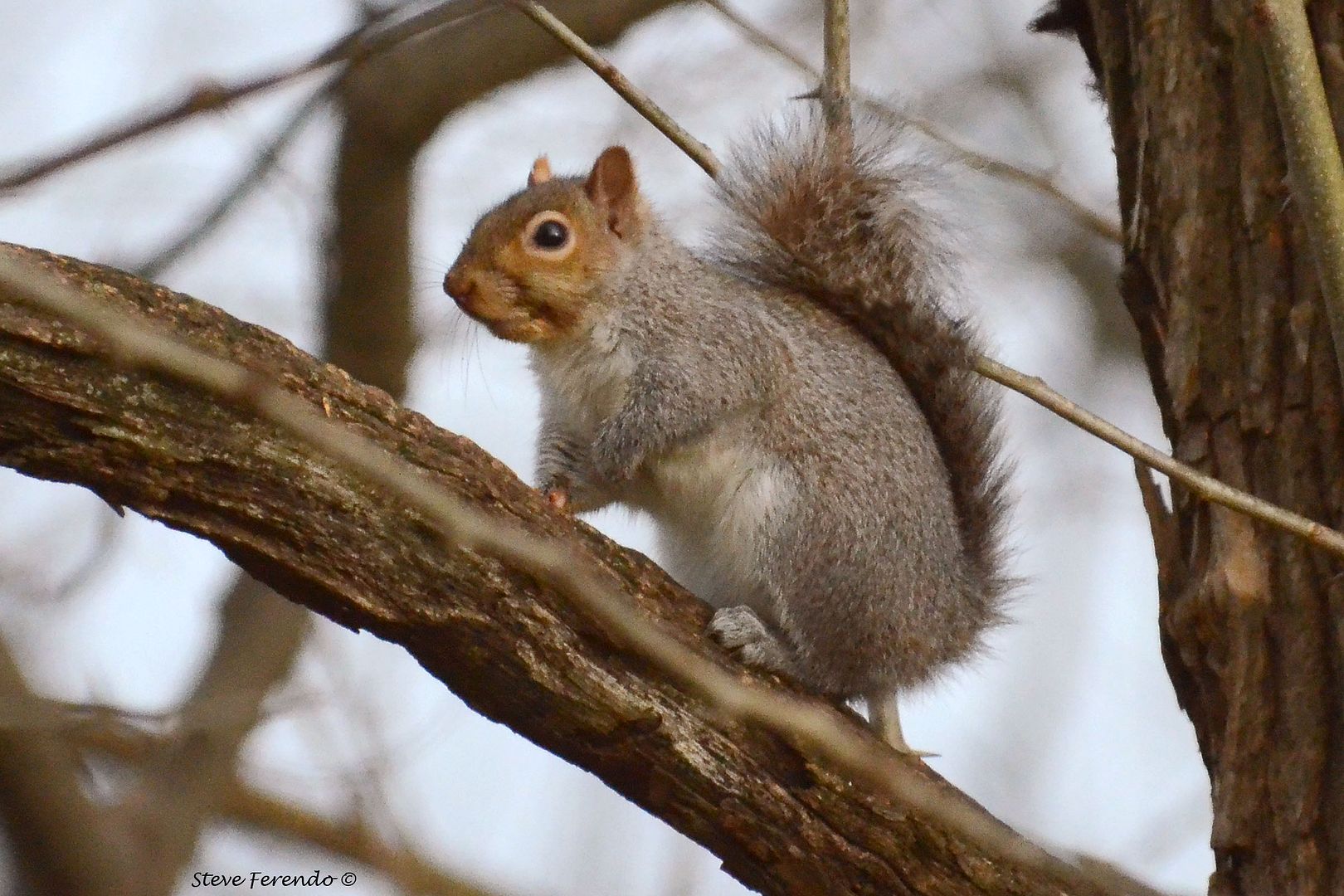 I don't know if tomorrow will provide images worth posting, so just in case it doesn't, here's wishing you a Happy New Year and prosperous 2012.