As nature and wildlife photographers I think we all are striving to capture rarely seen behavior with our cameras. This morning I was lucky to observe this drop tine ten point buck seduce and breed a doe. I have observed this before on a couple of occasions, but I never had the opportunity to photograph the sequence of events...

This doe seems to know that trouble may be lurking in the shadows of the woods...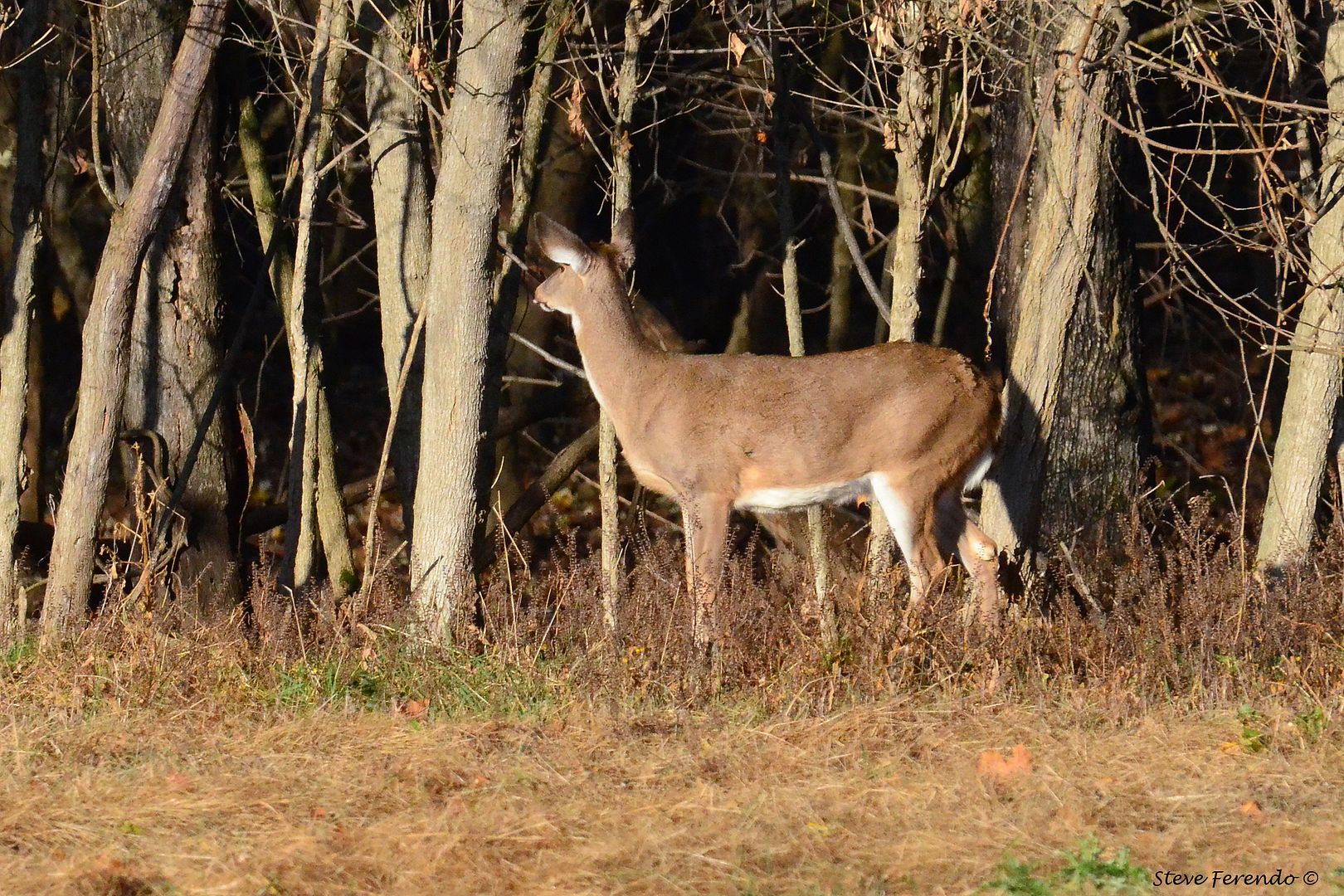 Before things get out of hand for her and her fawn she decides to depart...
With a little distance seperating her from the perceived danger she and her fawn comfort each other with mutual grooming...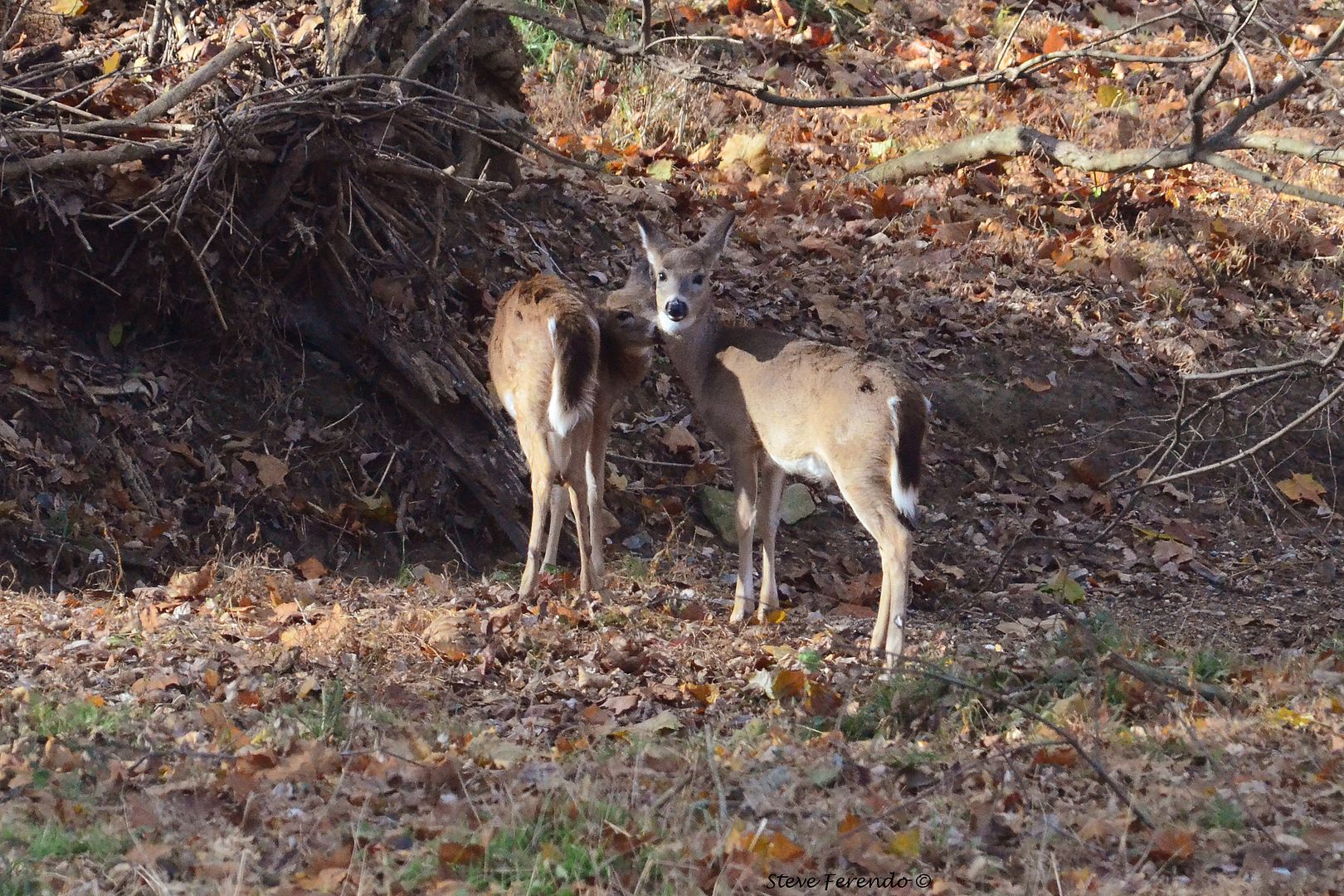 Not too many minutes later the source of her alarm became apparent...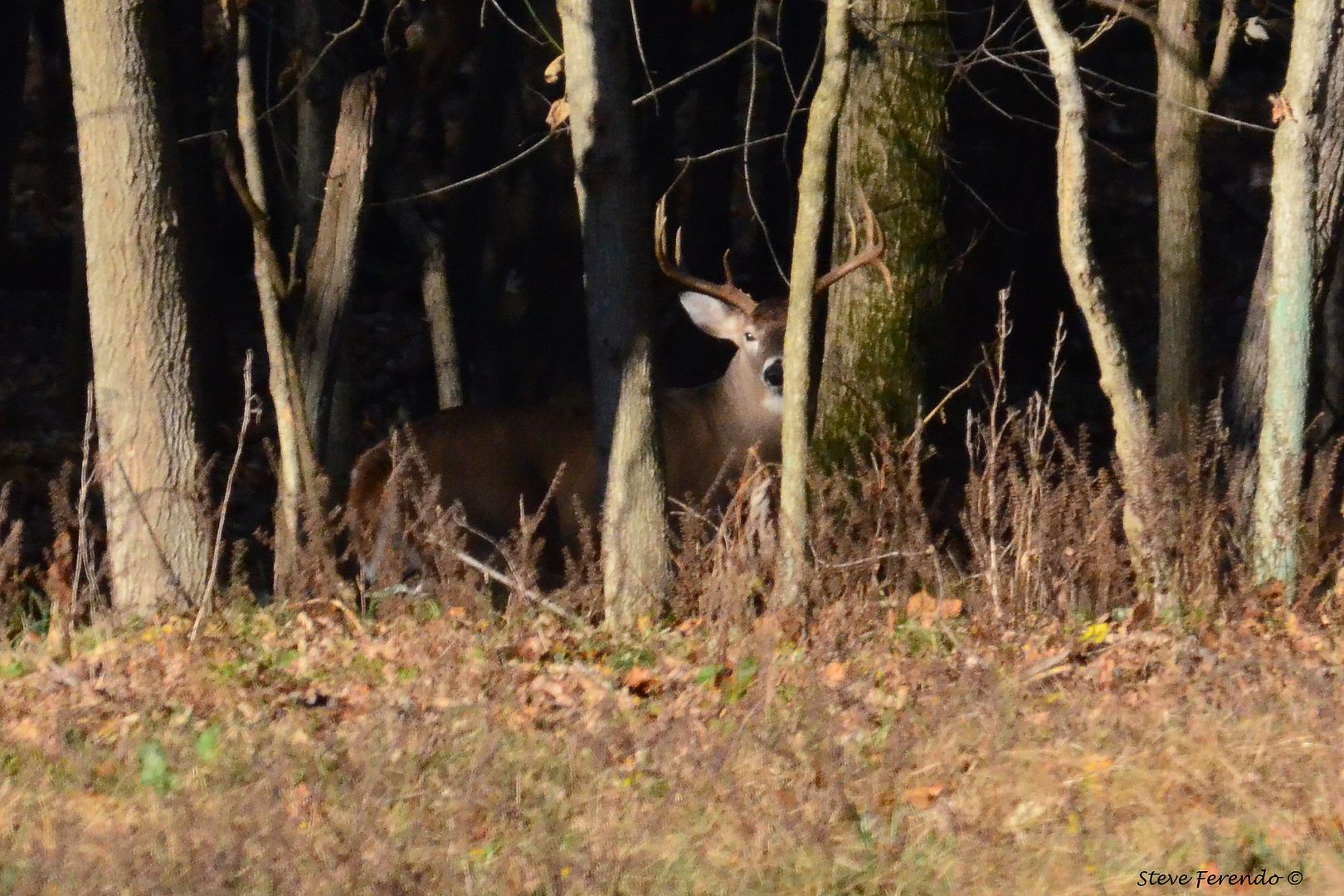 The glint in his eye may speak volumes to a wary doe...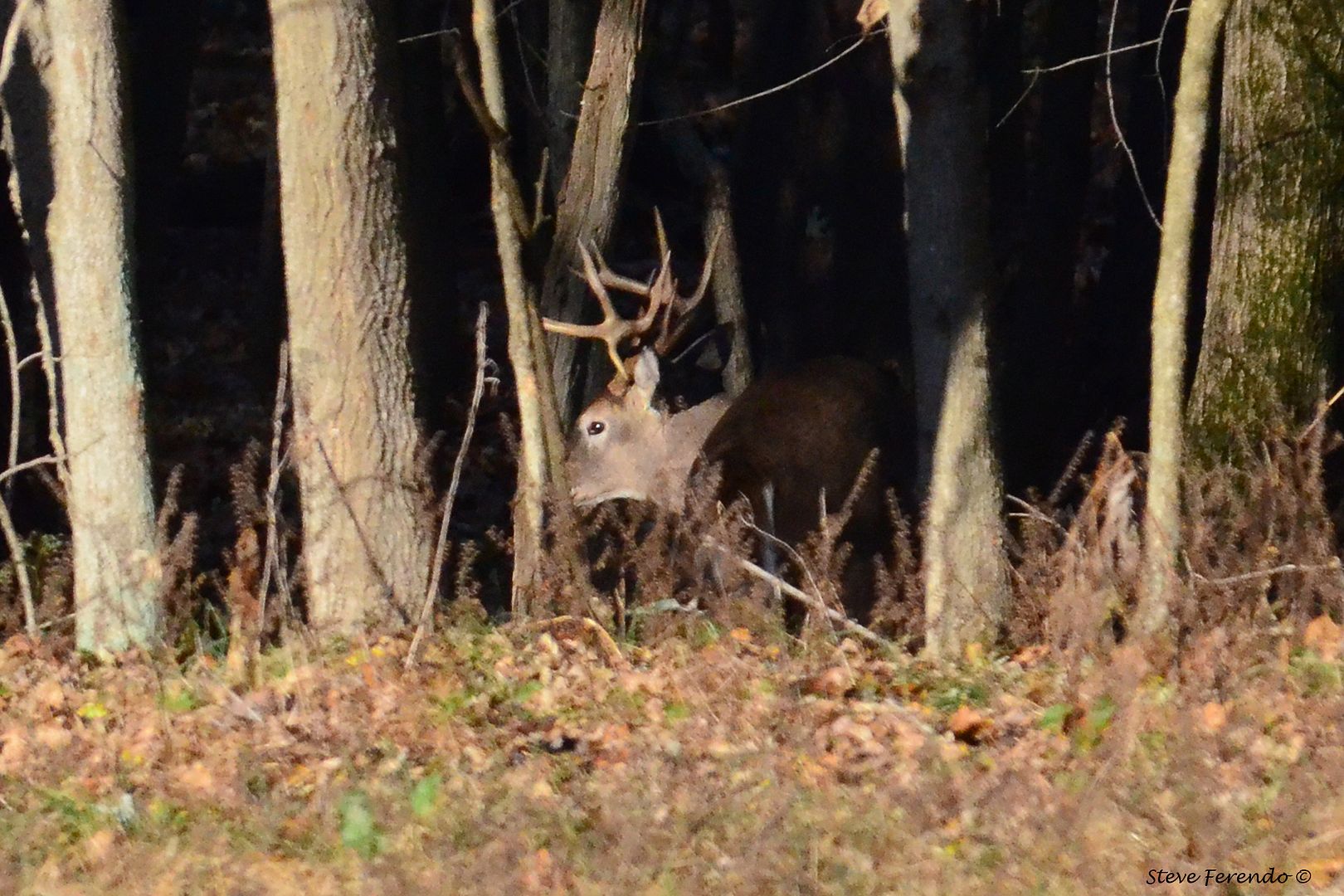 This buck has a distinctive drop tine on his left antler which makes him easy to identify...
He has found a doe that is almost ready to mate and he will not leave her side...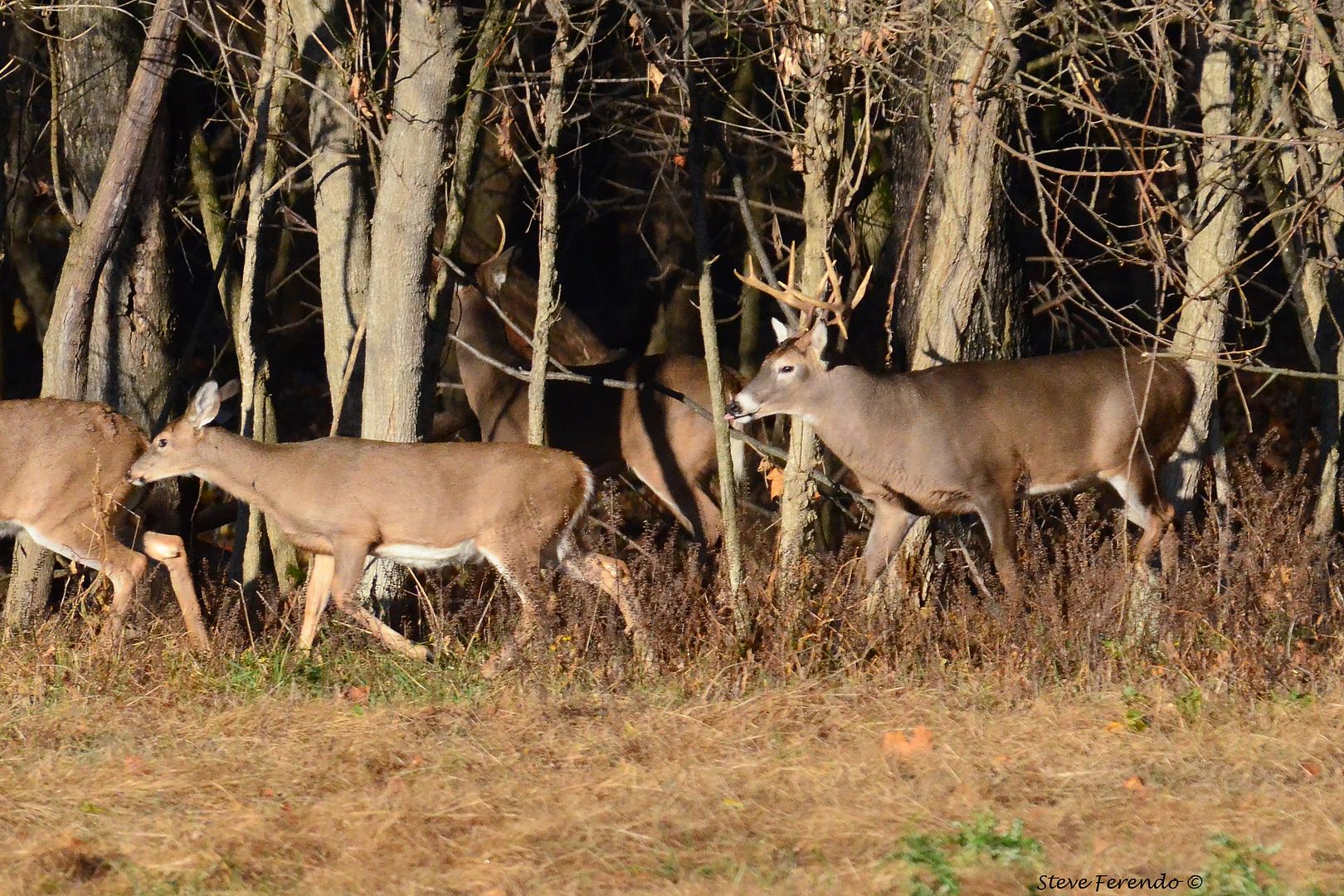 She is almost ready to accept him and ducks into the shadows for some privacy...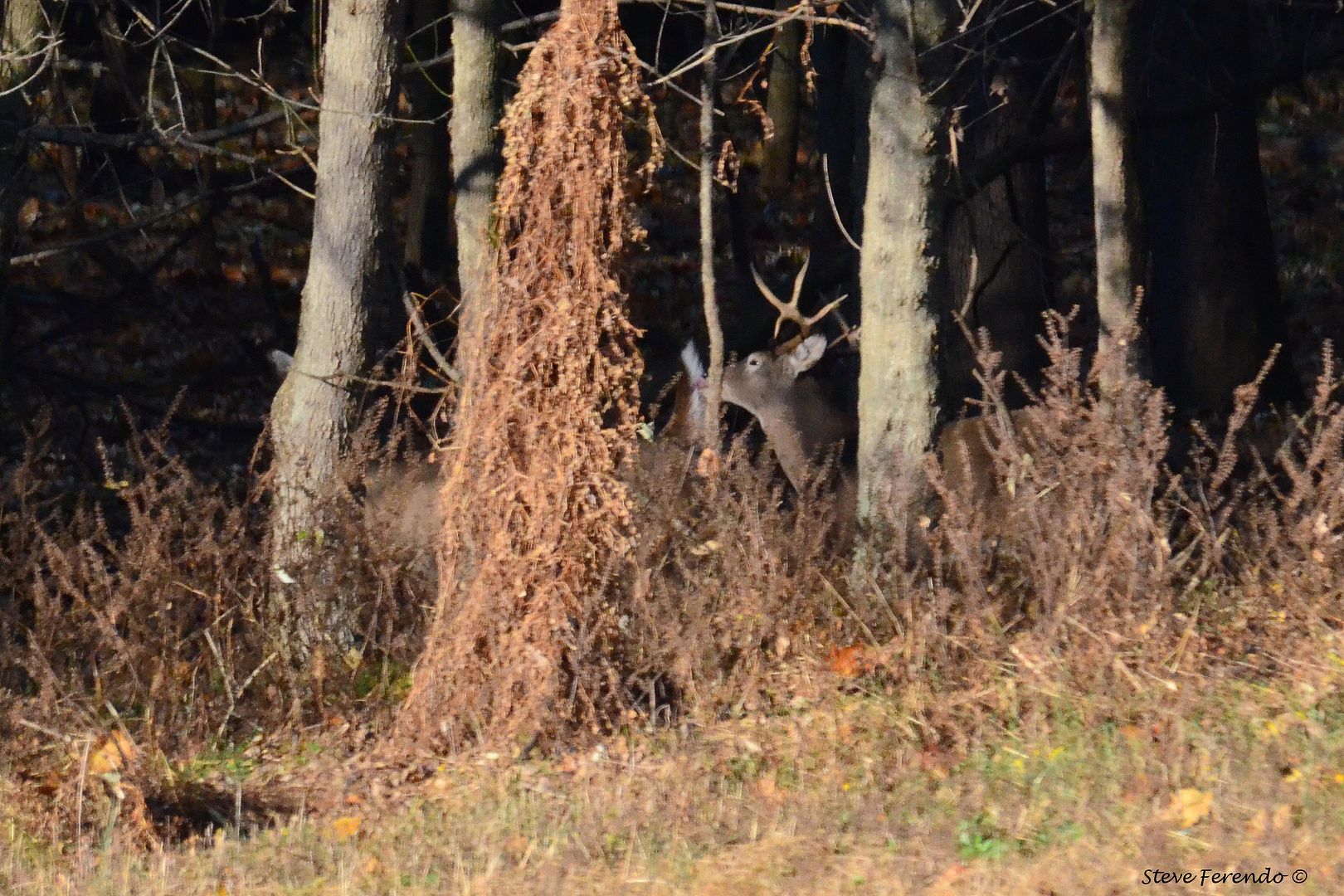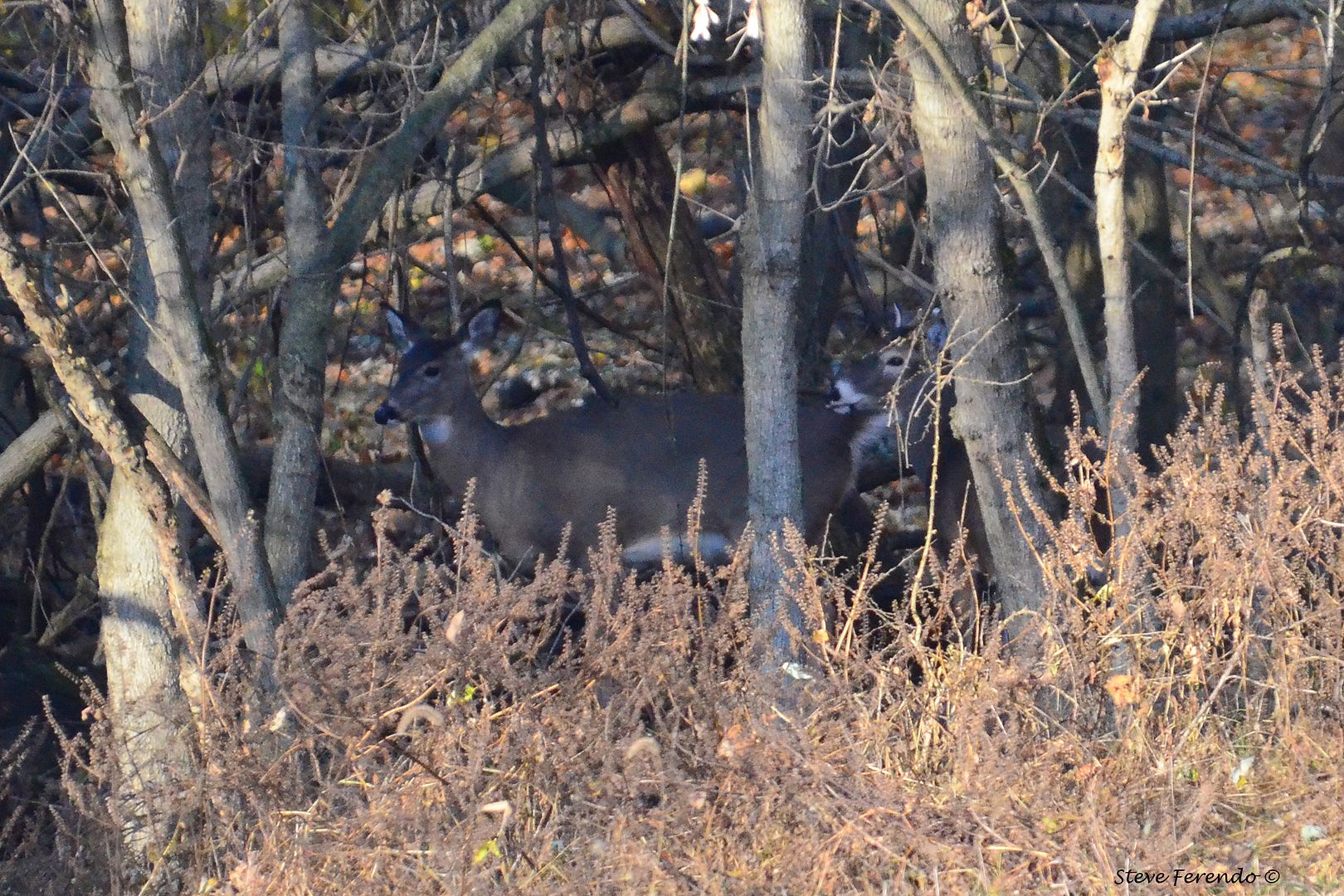 Finally she is ready for him and the cycle is complete...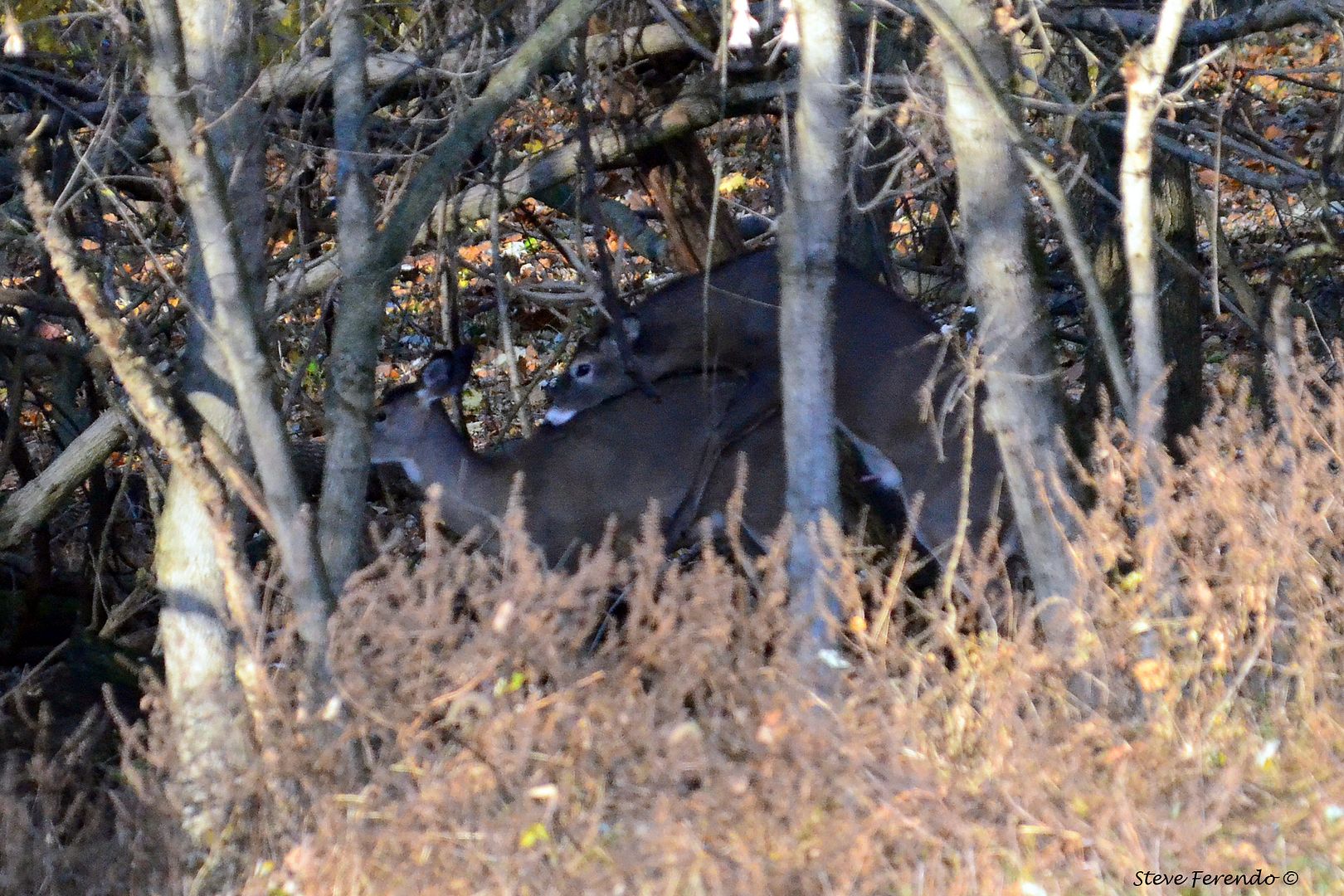 He will remain with her as long as she will accept him. When she is no longer interested he will be off searching for another chance to pass his genes along to another generation of offspring.
Thanks for sharing my morning. I hope you found it as interesting as I did.