None of these will be on my plate, but it was neat to see this small flock of Wild Turkeys today...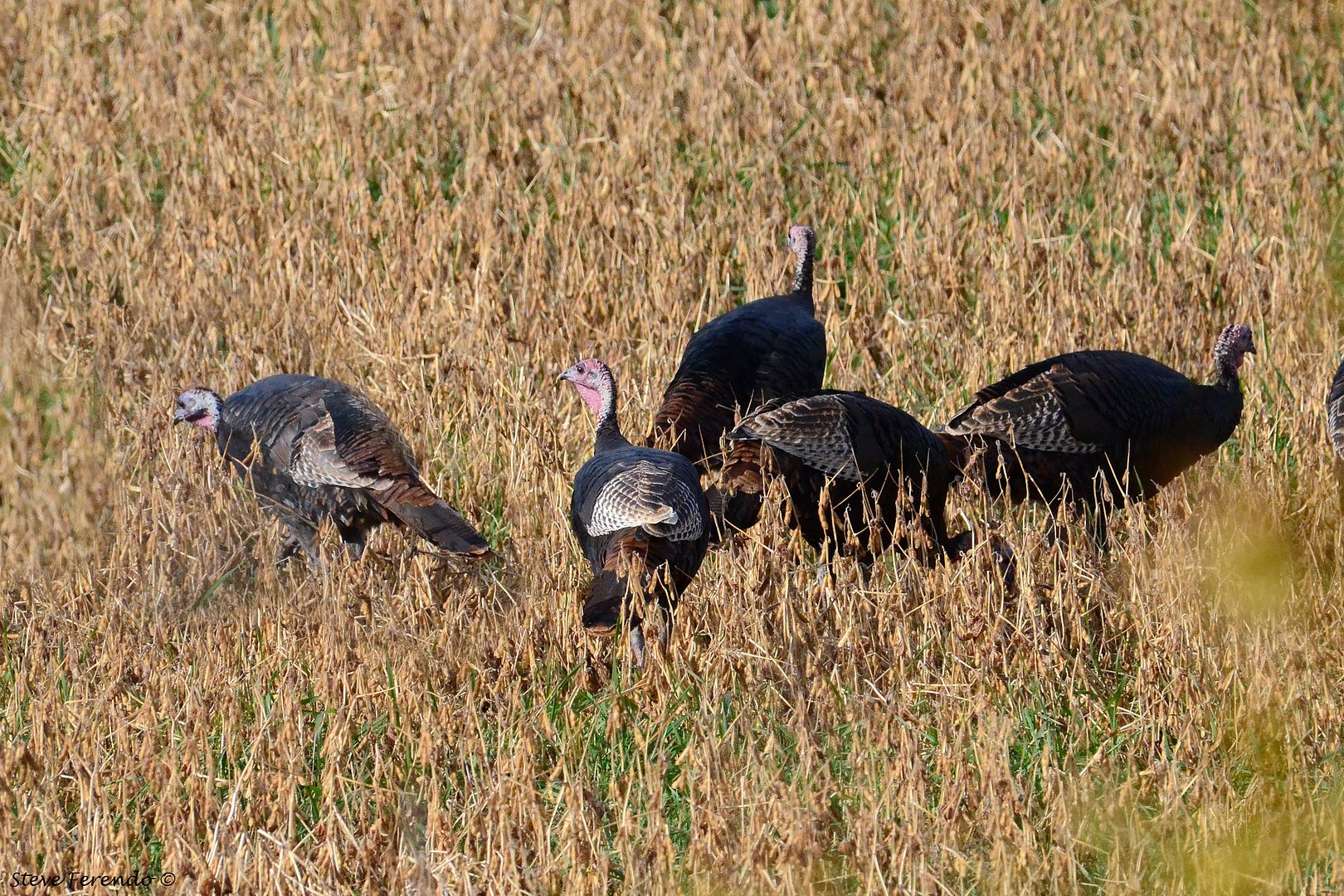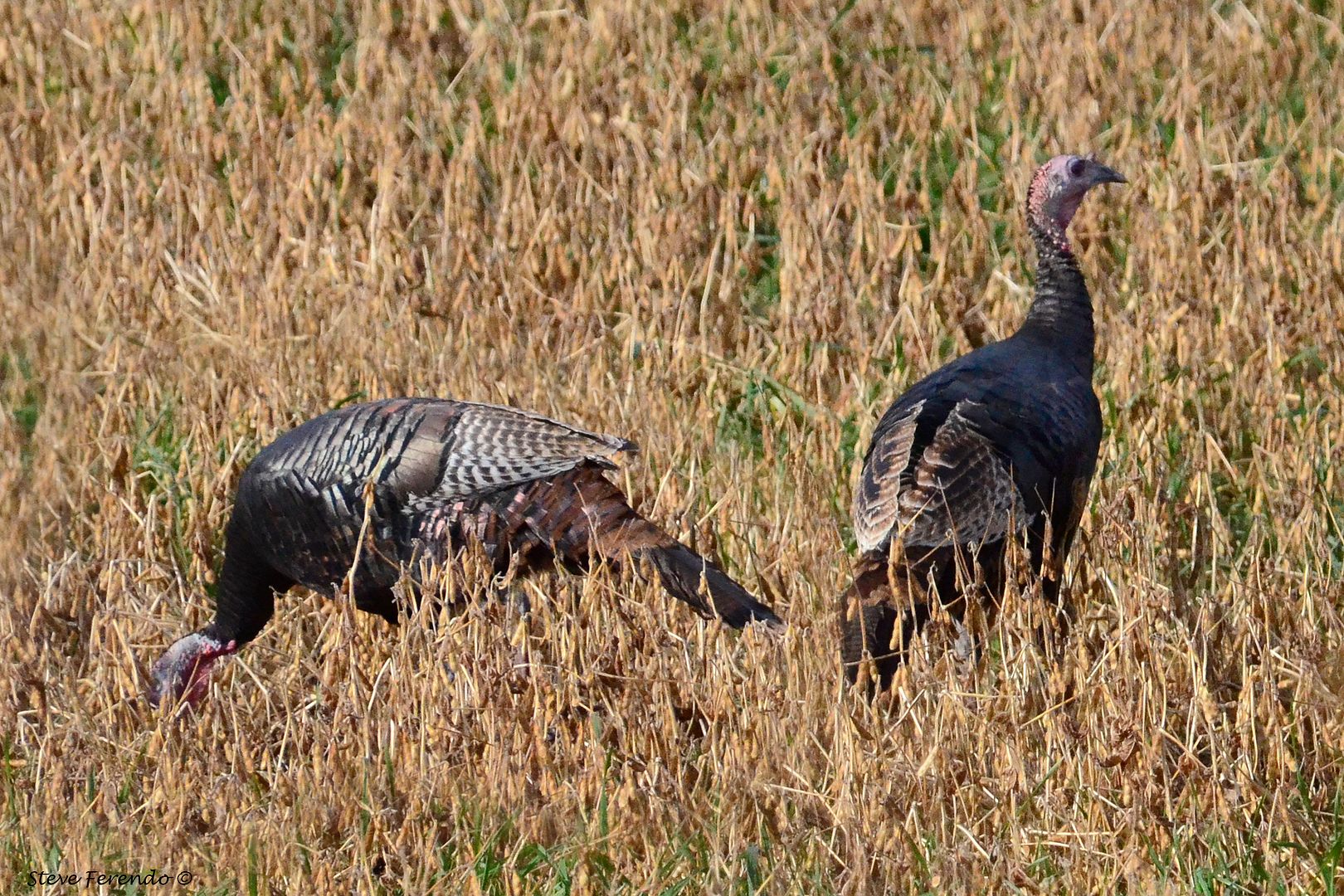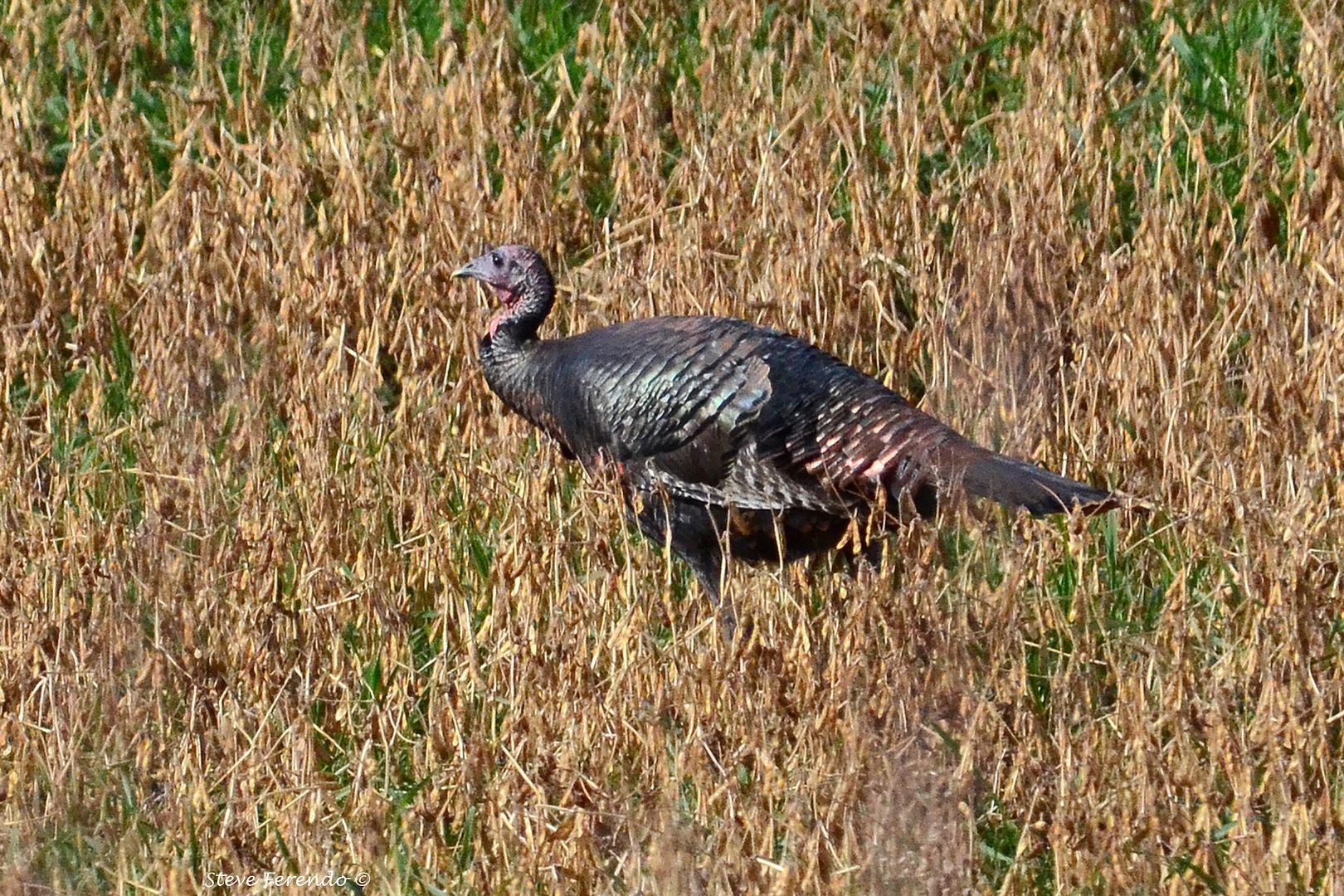 They decided to leave the soy bean field and actually came through a weed row that put them much closer to me...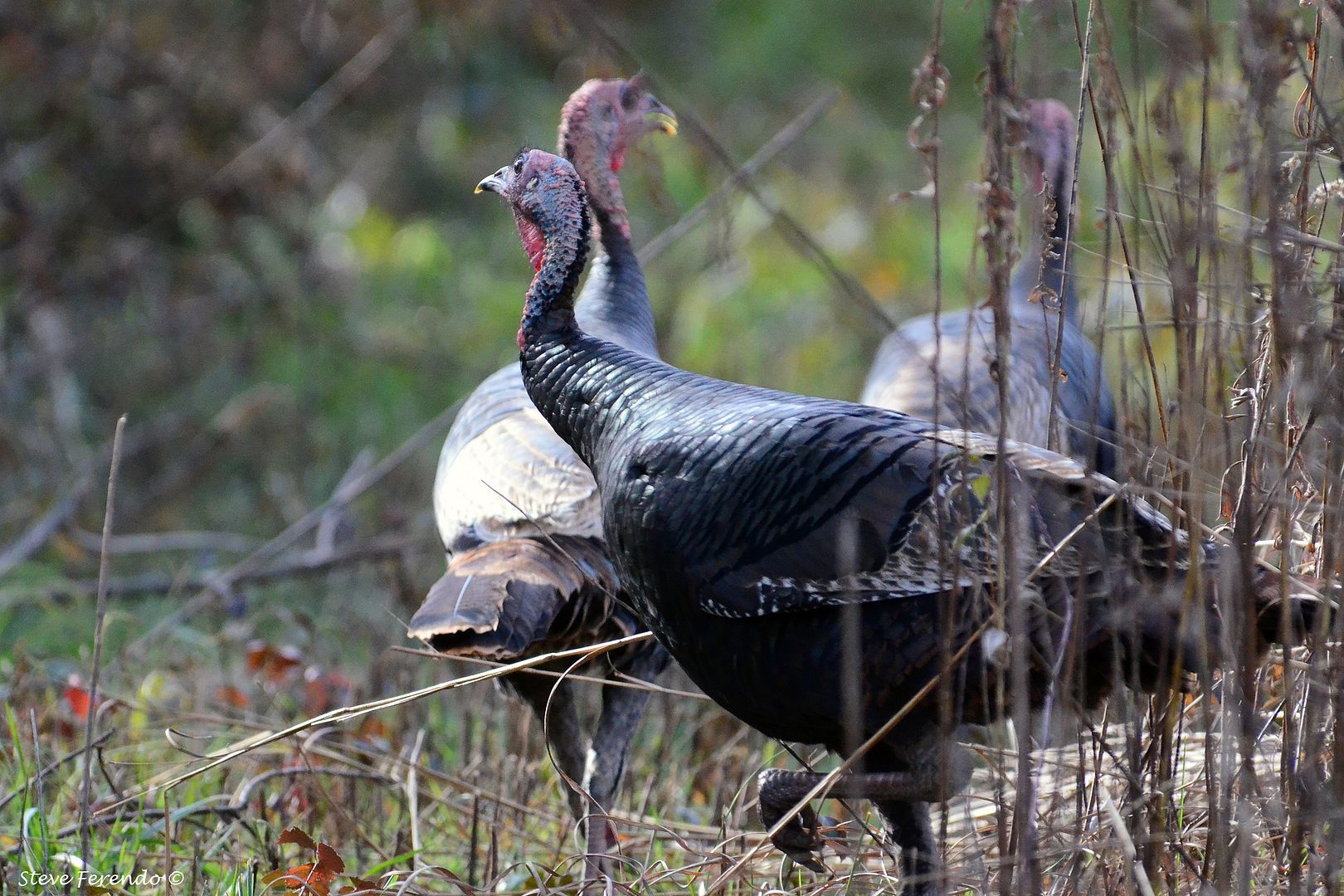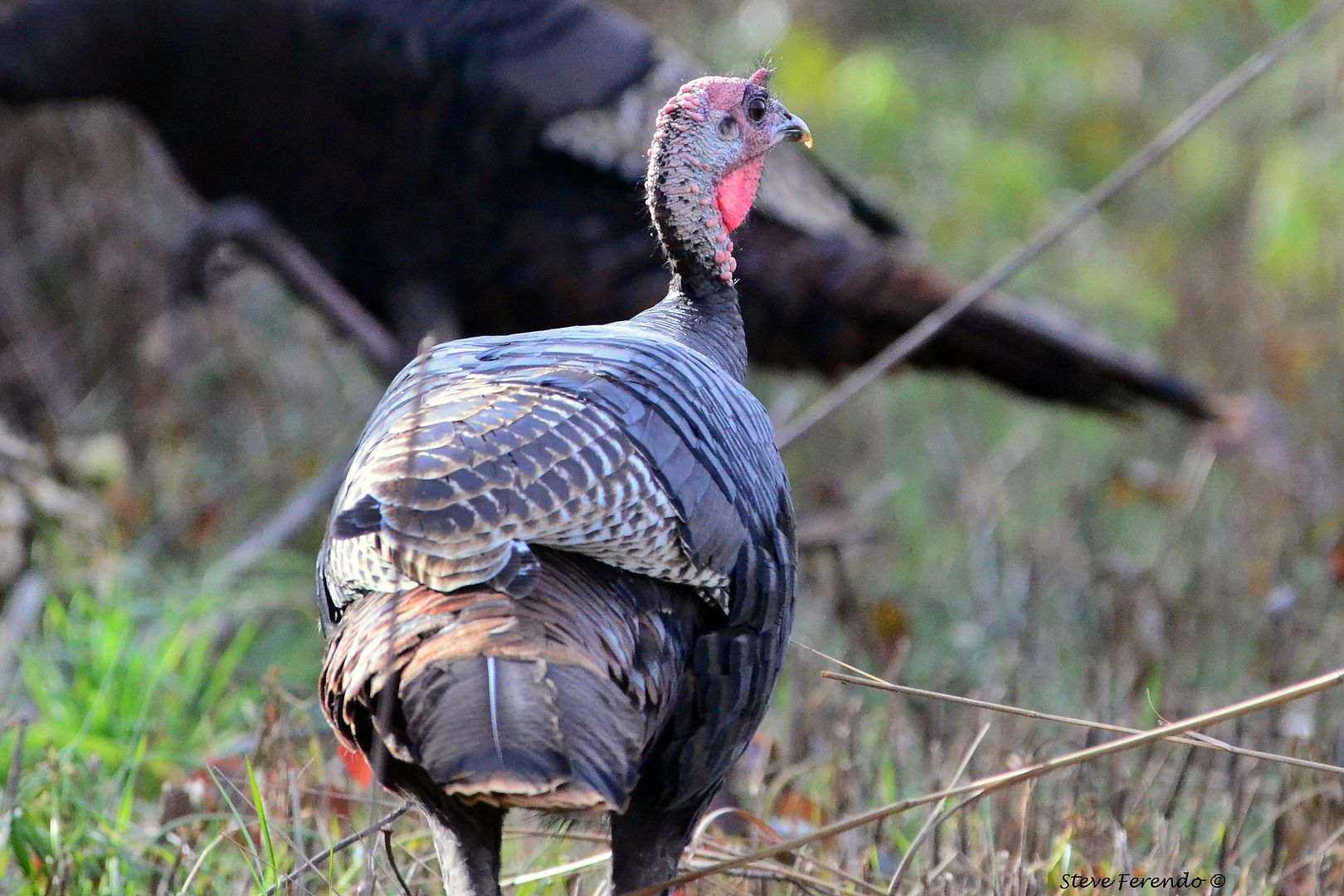 This Turkey Buzzard was flying over the flock of turkeys as if he wanted to join them...