I don't have anything special to post today, but I could not let this uncommon date go by without posting something...
These does were grouped together and alerting on the woods where the coyote emerged in my previous post...
Maybe they were concerned by these "other" threats lurking in the woods...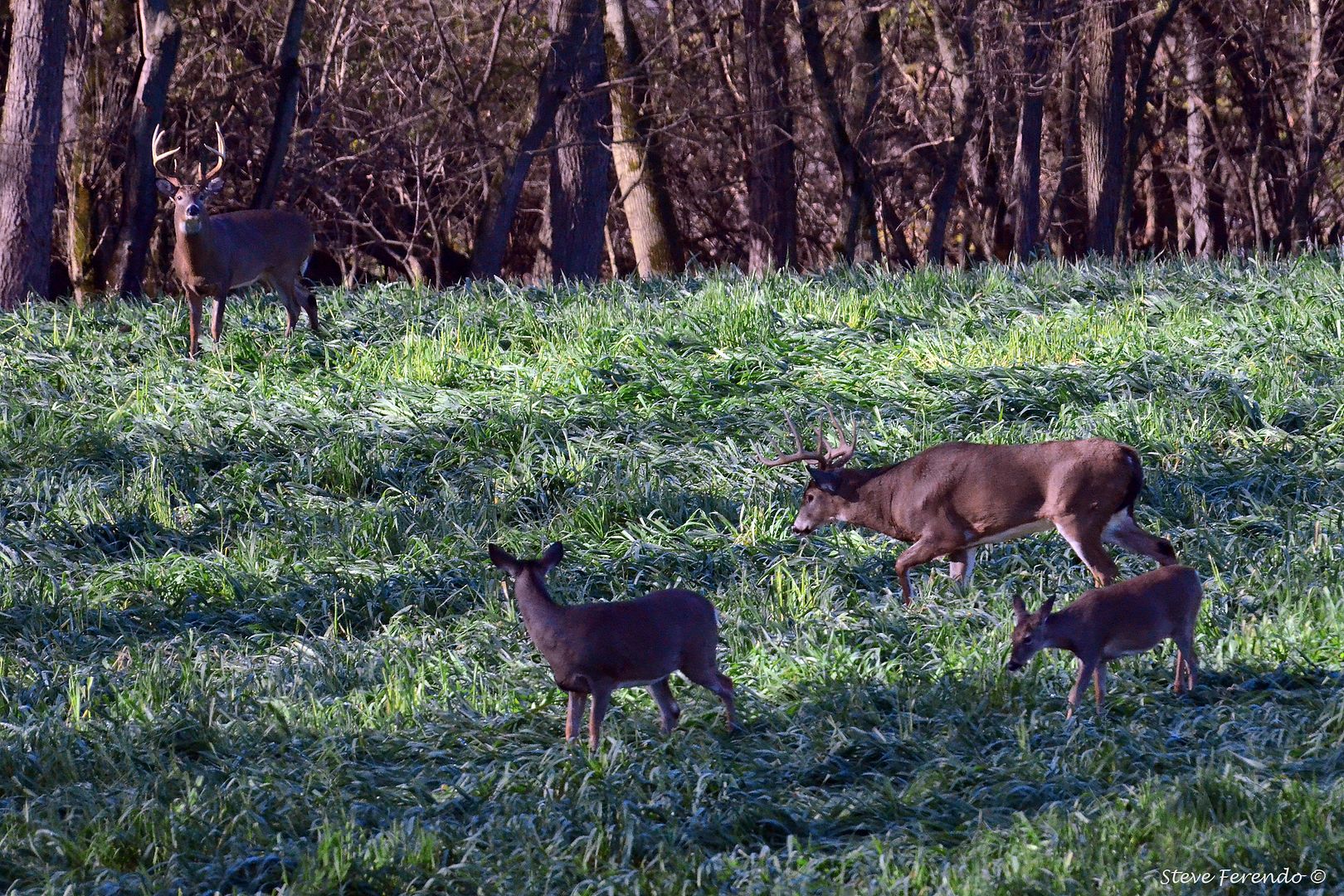 Later, this smaller 10 point buck was searching for a doe of his own...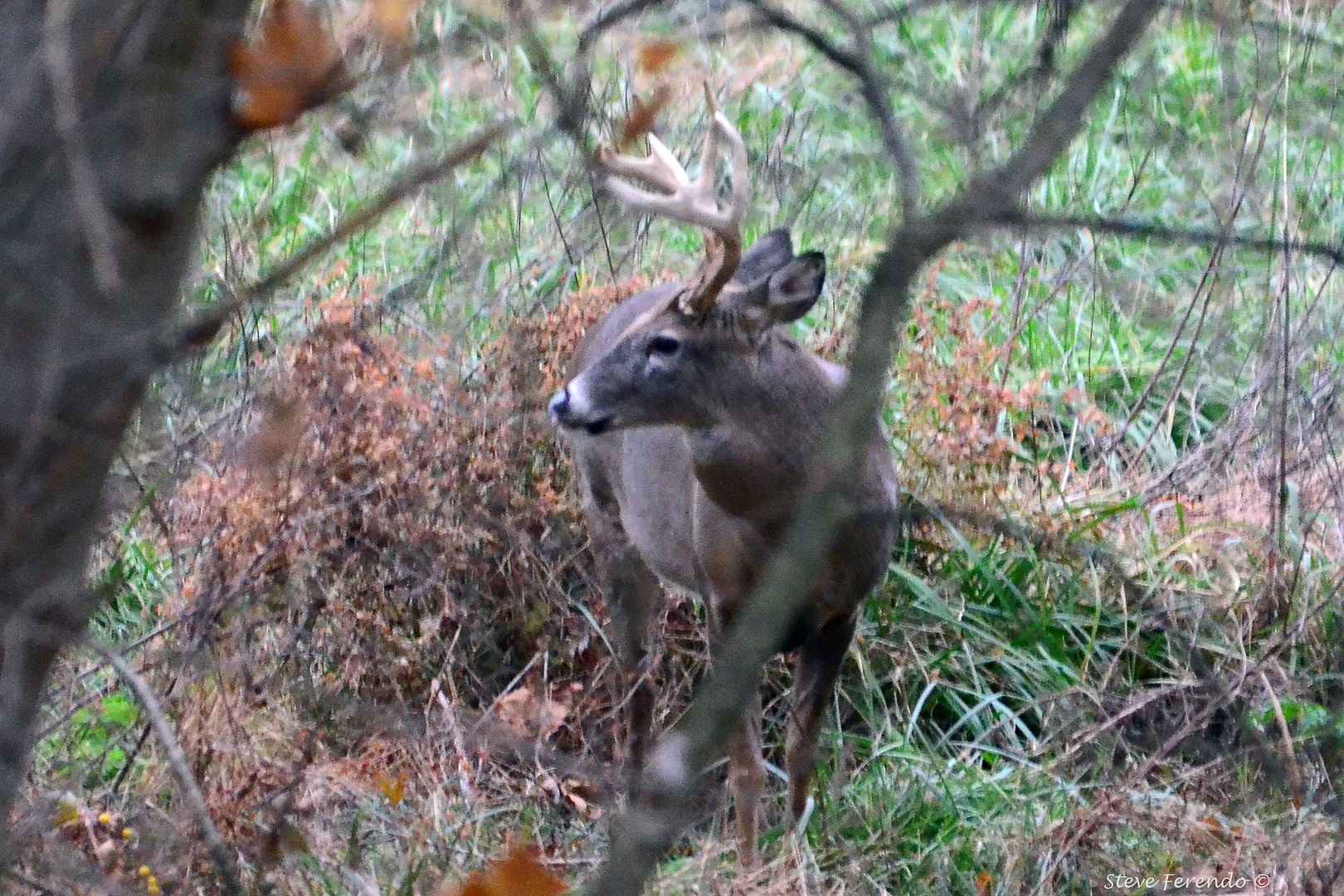 This nice 8 point buck was following a doe in an area not far from my house...
I watched this Redtail Hawk dive repeatedly on a fox squirrel. The squirrel escaped unharmed (this time)...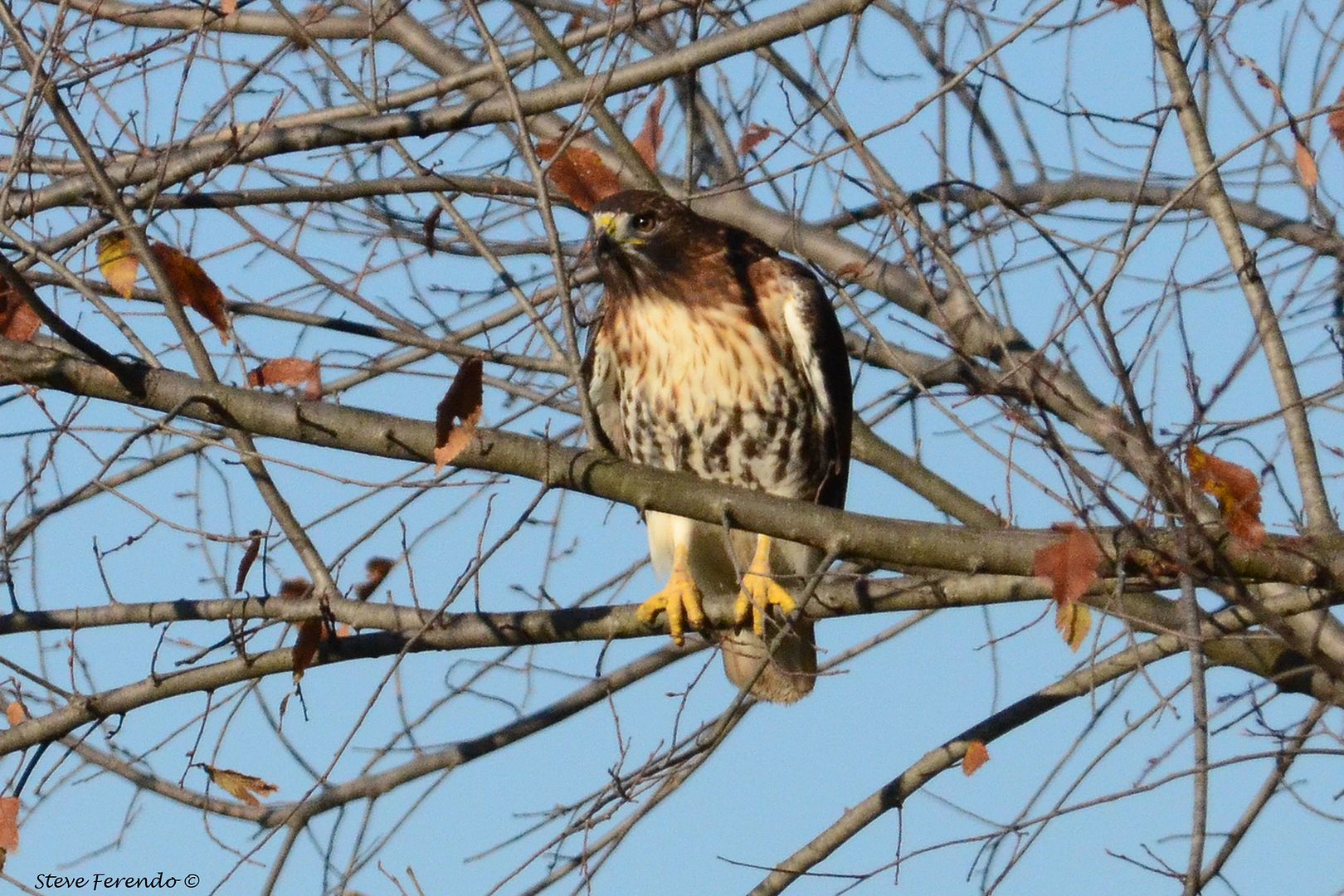 Thanks to everyone for stopping by.
To all of my fellow veterans...Happy Veterans Day, and thanks for your service.