This week started out with a lot of early morning fog, sprinkles, drizzles and downpours. Yesterday the skies began to clear and some welcome sunshine arrived. The first photo is from Tuesday. Even though I spent 4 hours waiting and watching, these does bedding in the misty woods were all that I could find...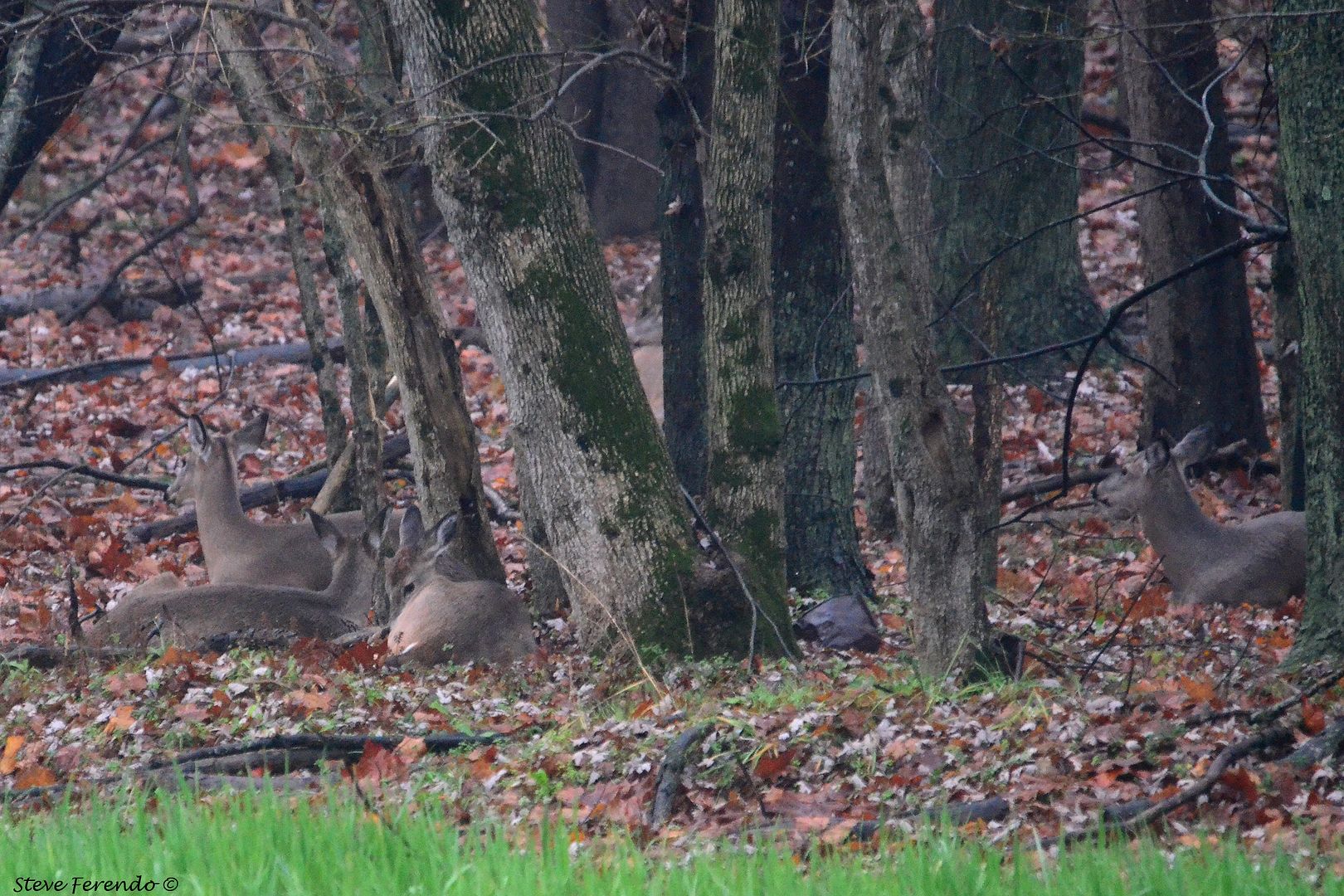 About mid-morning on Wednesday the sky lightened and the sun broke through. I found these bucks hanging out with a doe...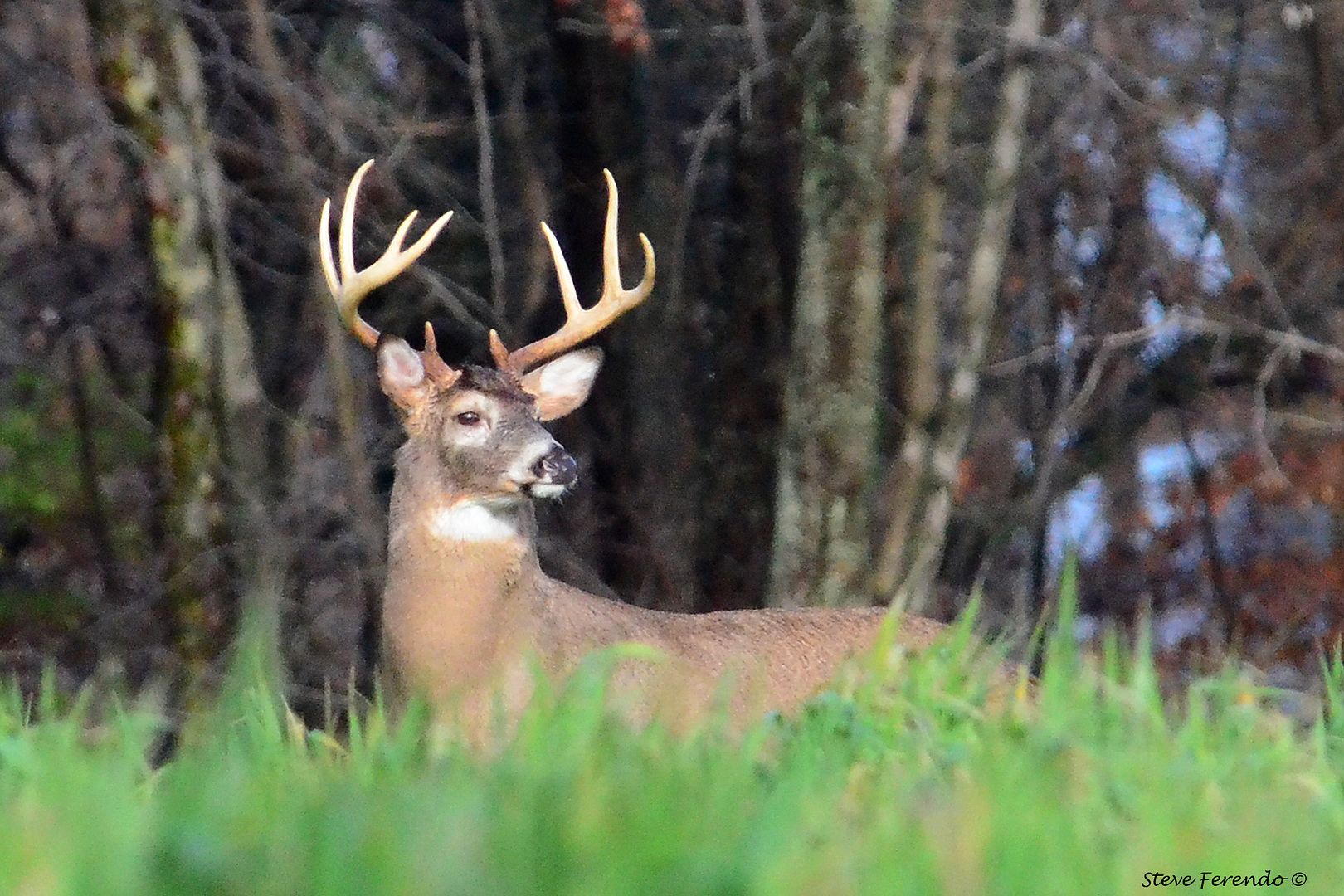 This 9 point is one that I have numerous photos of, but he is so beautiful that I can't resist snapping more when he is visible...
This respectable 8 point lost last half of his antlers in a battle with another buck for breeding rights...
Here is the doe they were interested in. She's a cutie isn't she?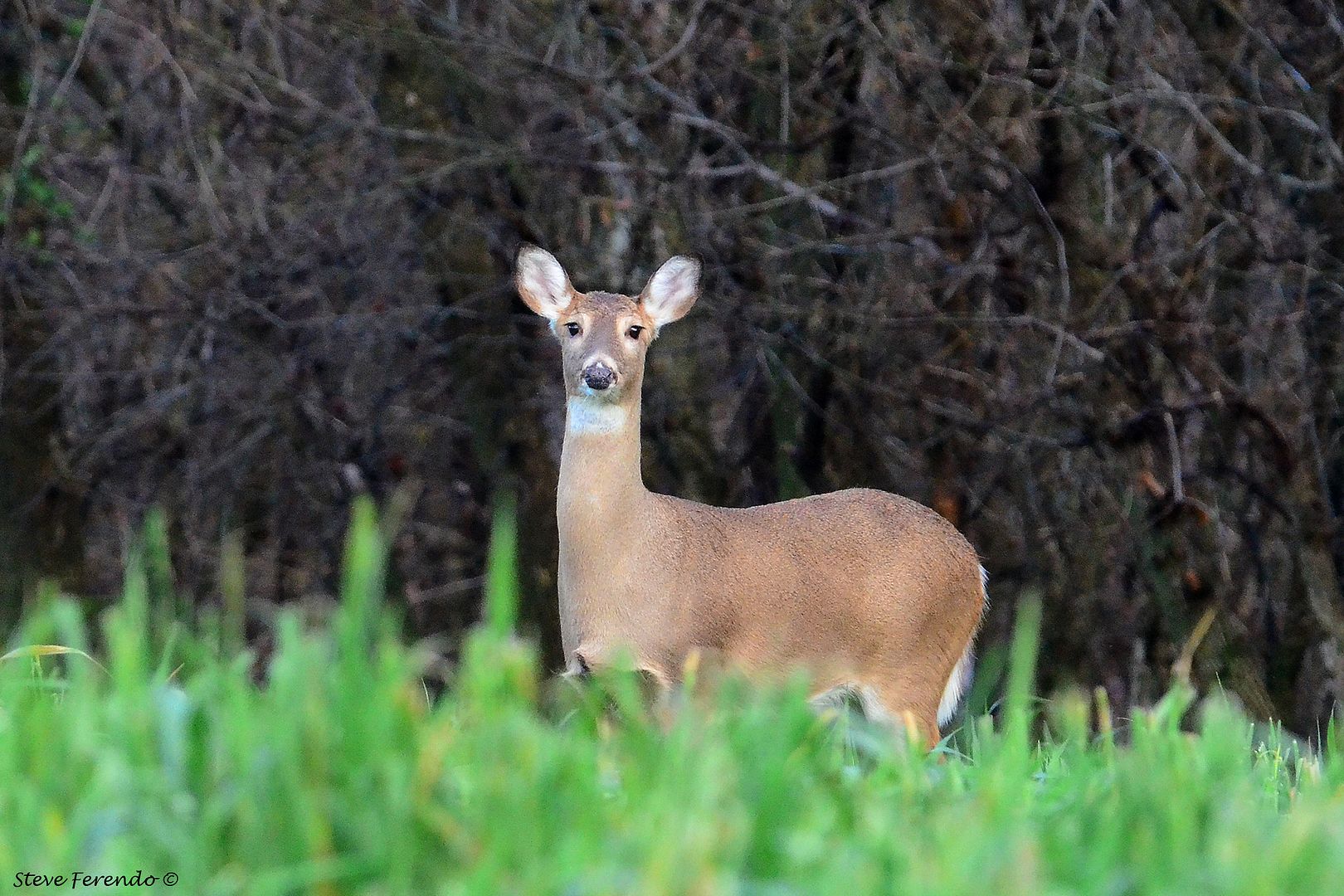 I returned in the afternoon to see if anything was visible and found the same 9 point still chasing the doe. They were in the woods when I arrived...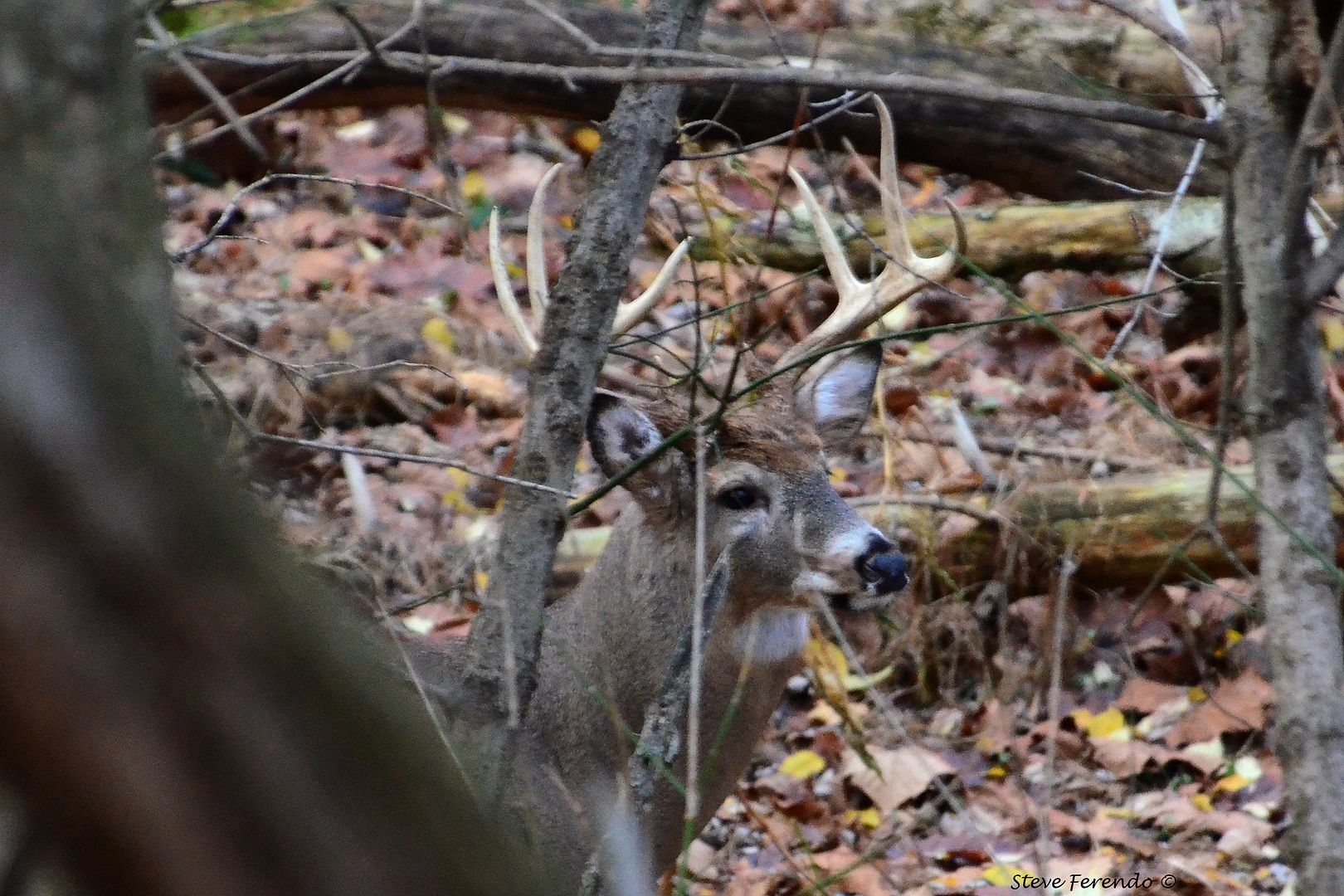 A short time later she crossed a field bordering the woods with the 9 point close behind.
Next to appear was this 7 point that was following her scent but being careful to keep his distance from the larger 9 point...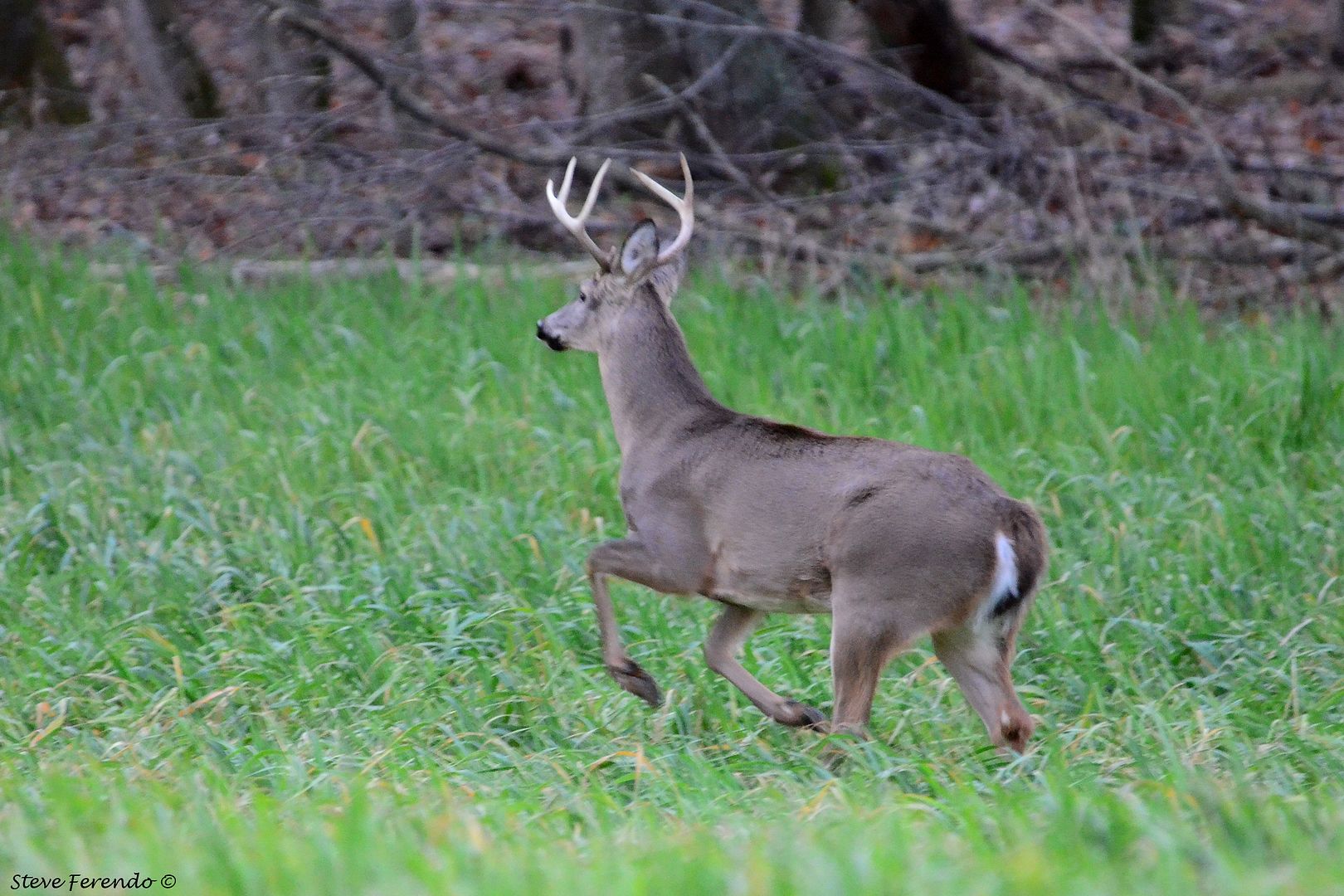 When he crossed the field he found a group of does loafing on the edge and checked them all out...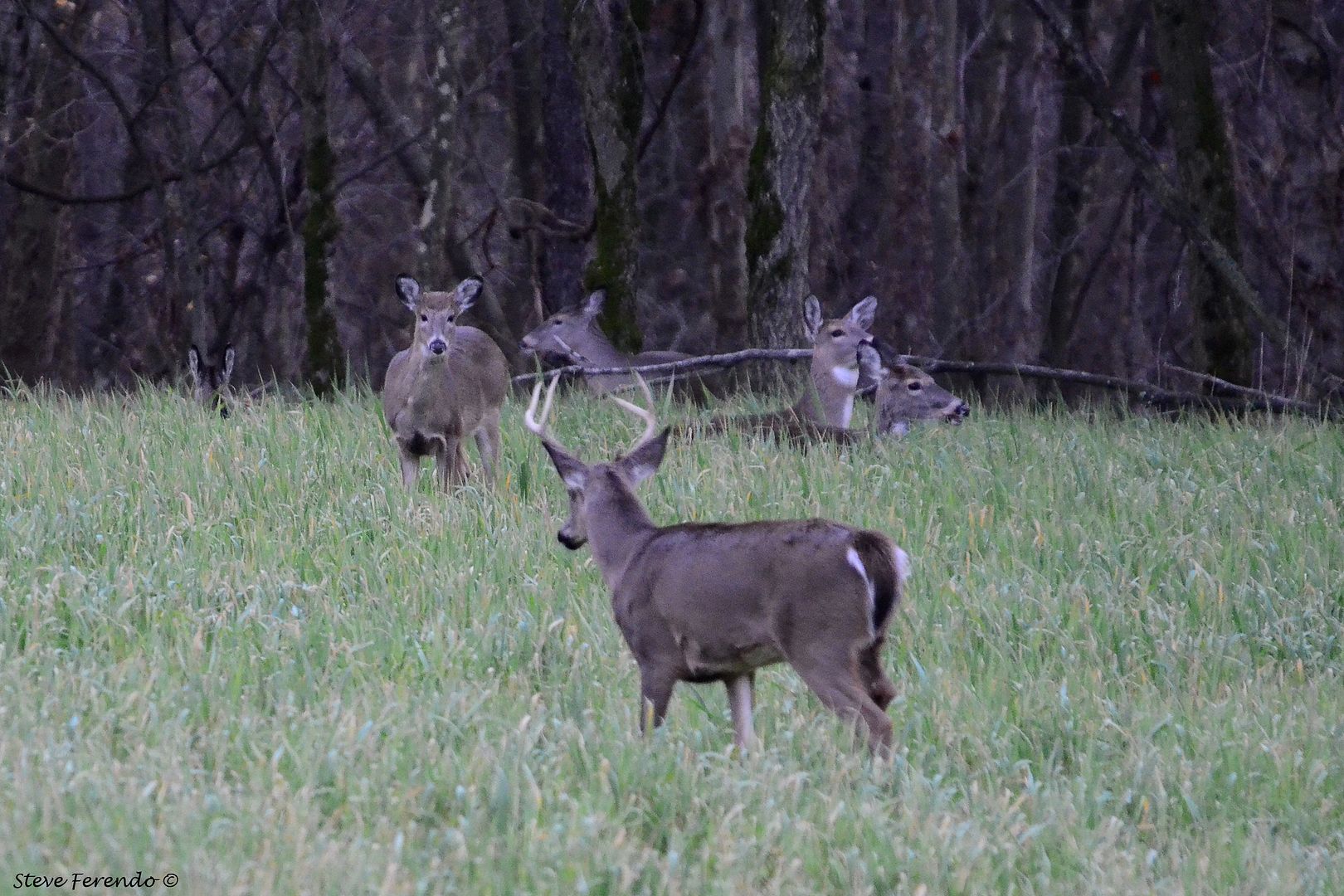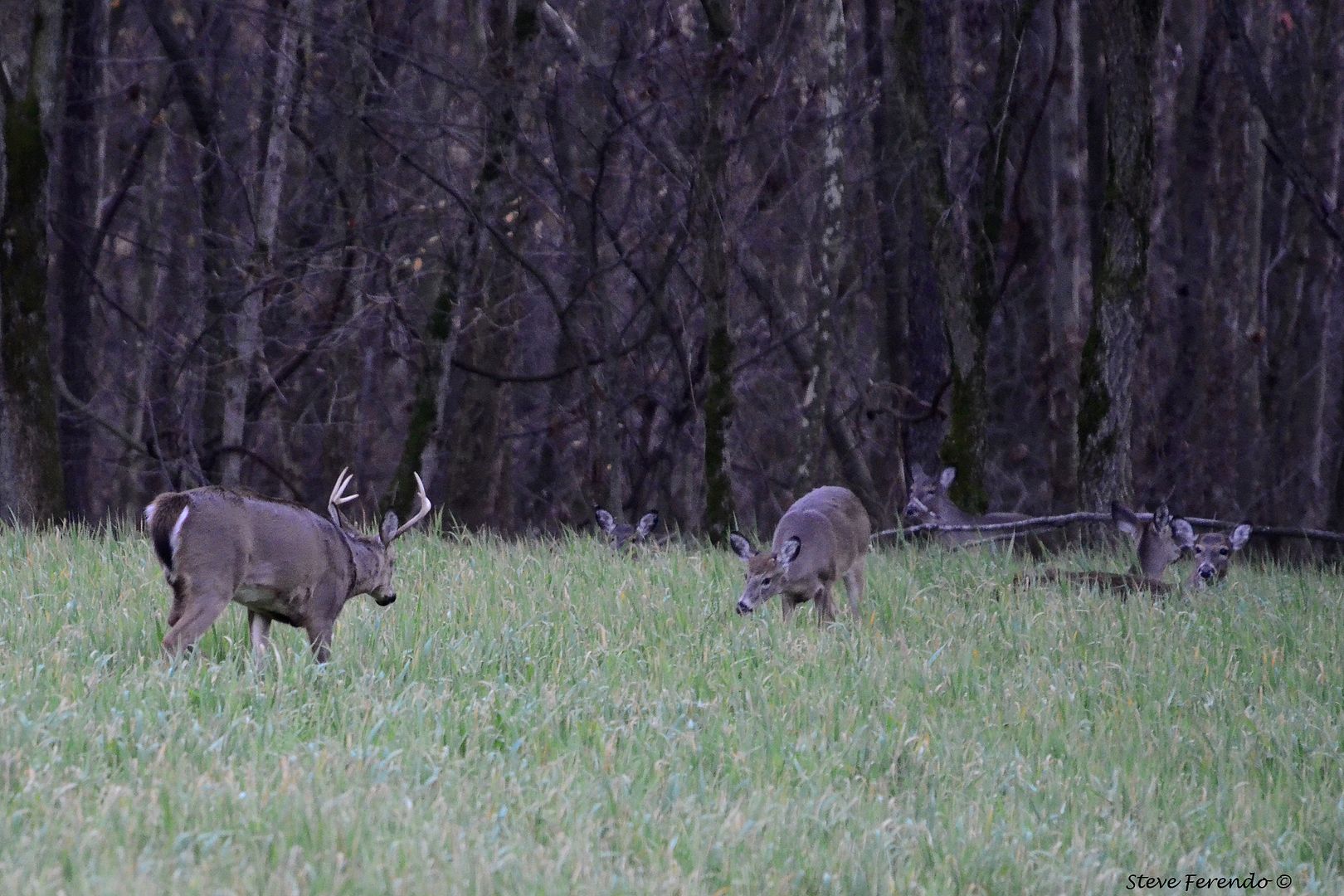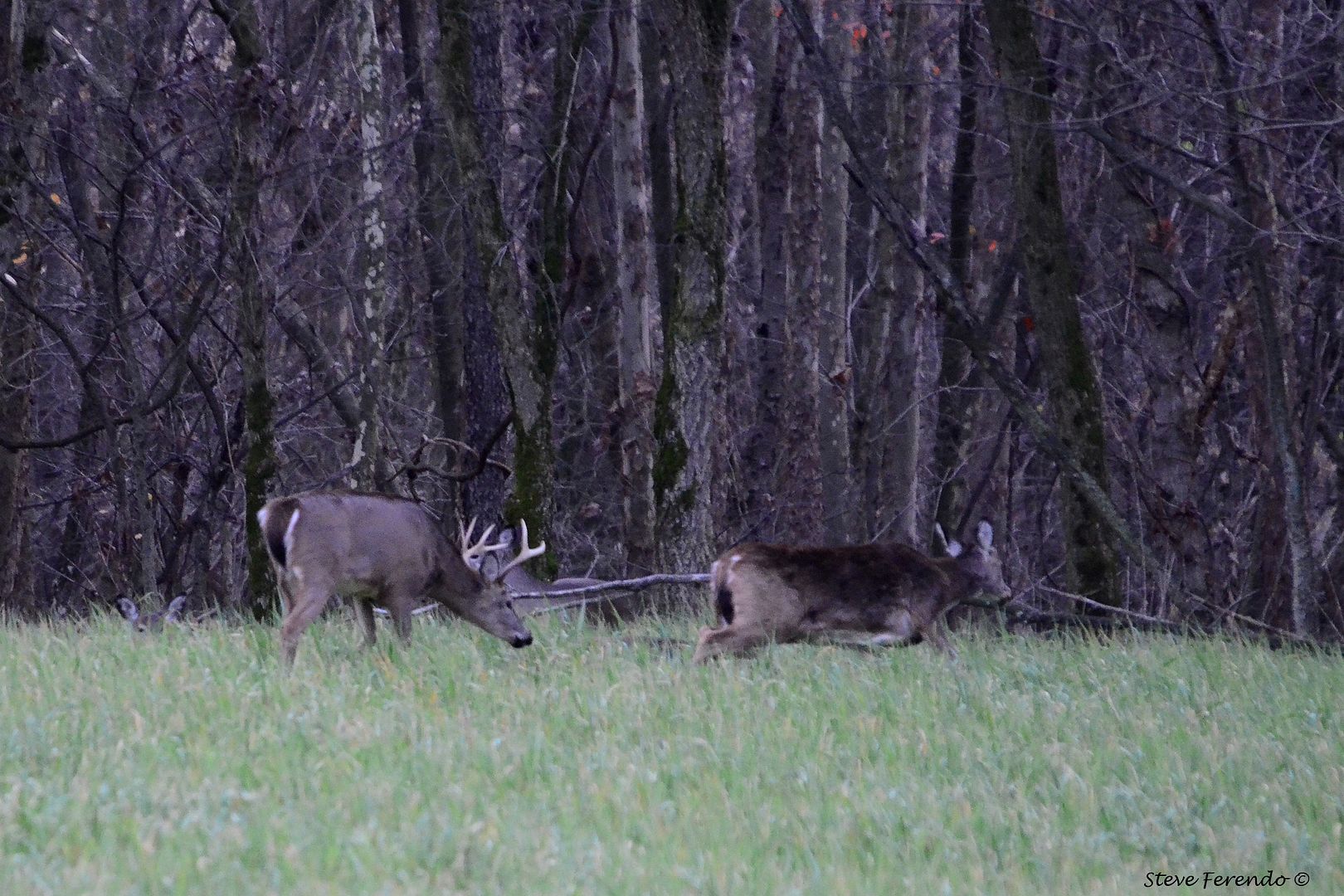 Later, I found this large buck following a doe in a corn field. You do see the buck don't you? Look through the fork in the tree and you should spot him...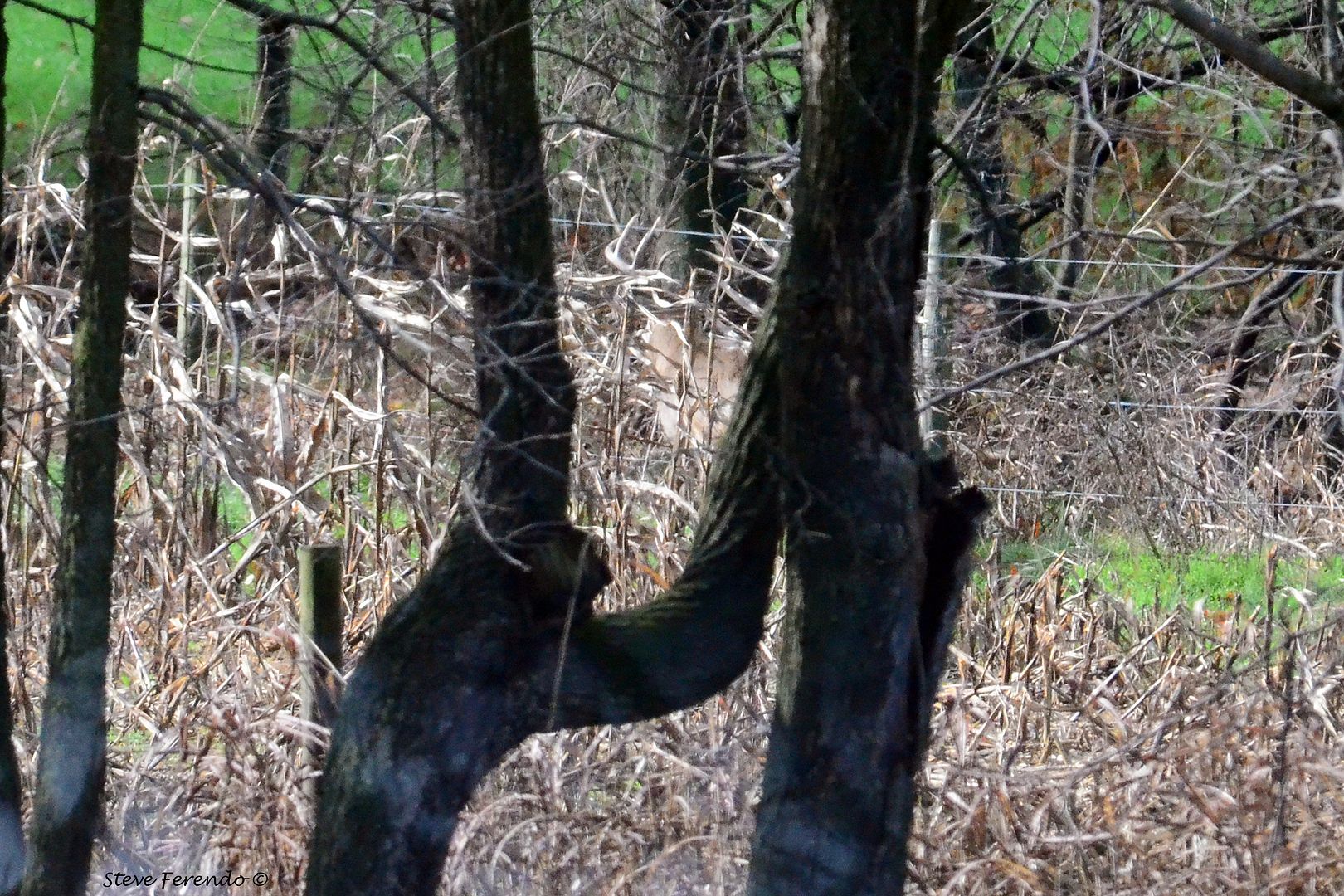 He is a little easier to see in this photo...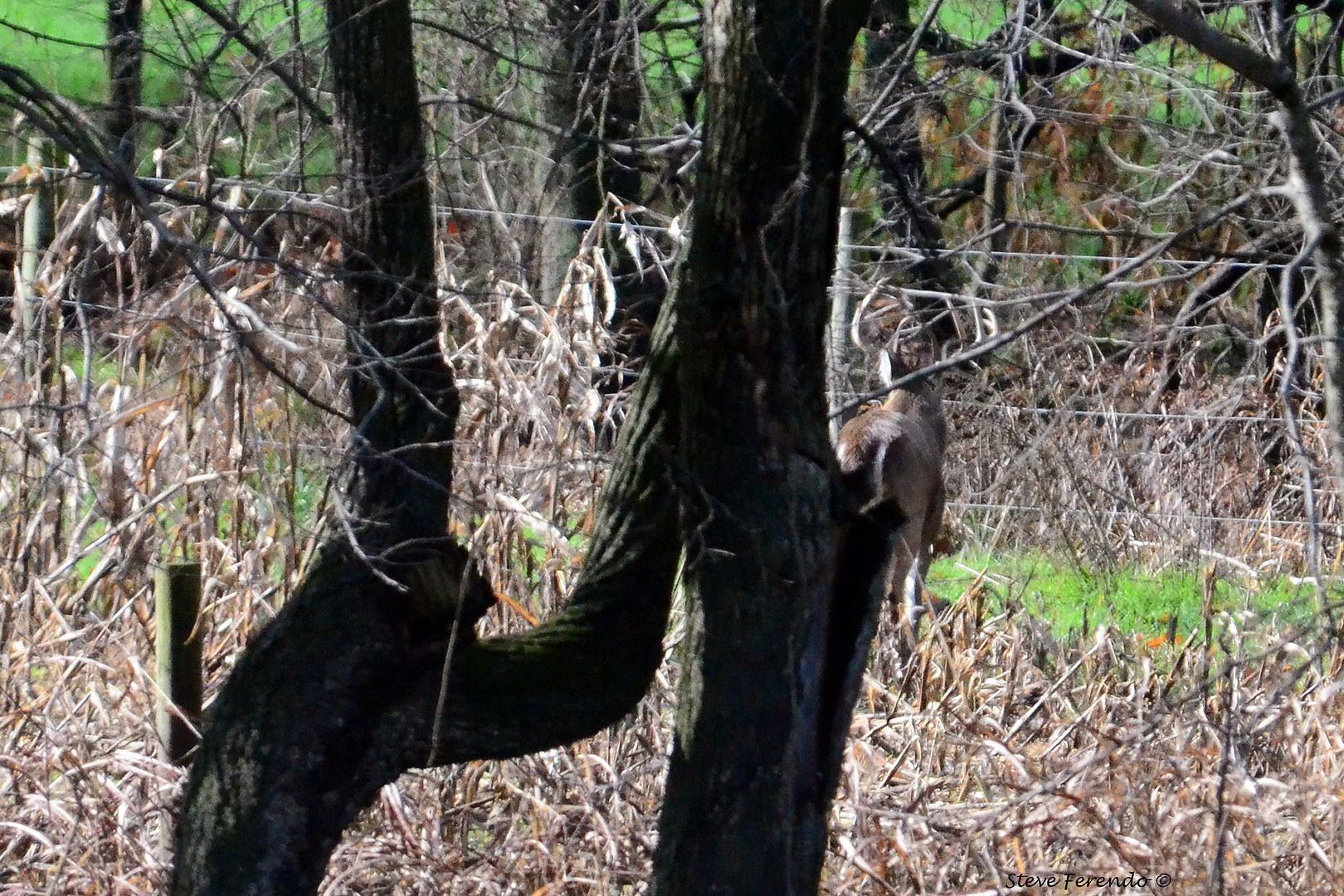 As I was heading home I spotted a lot of deer in a farmers field. One was a piebald fawn so I had to turn around for a photo. It is a very long ways off...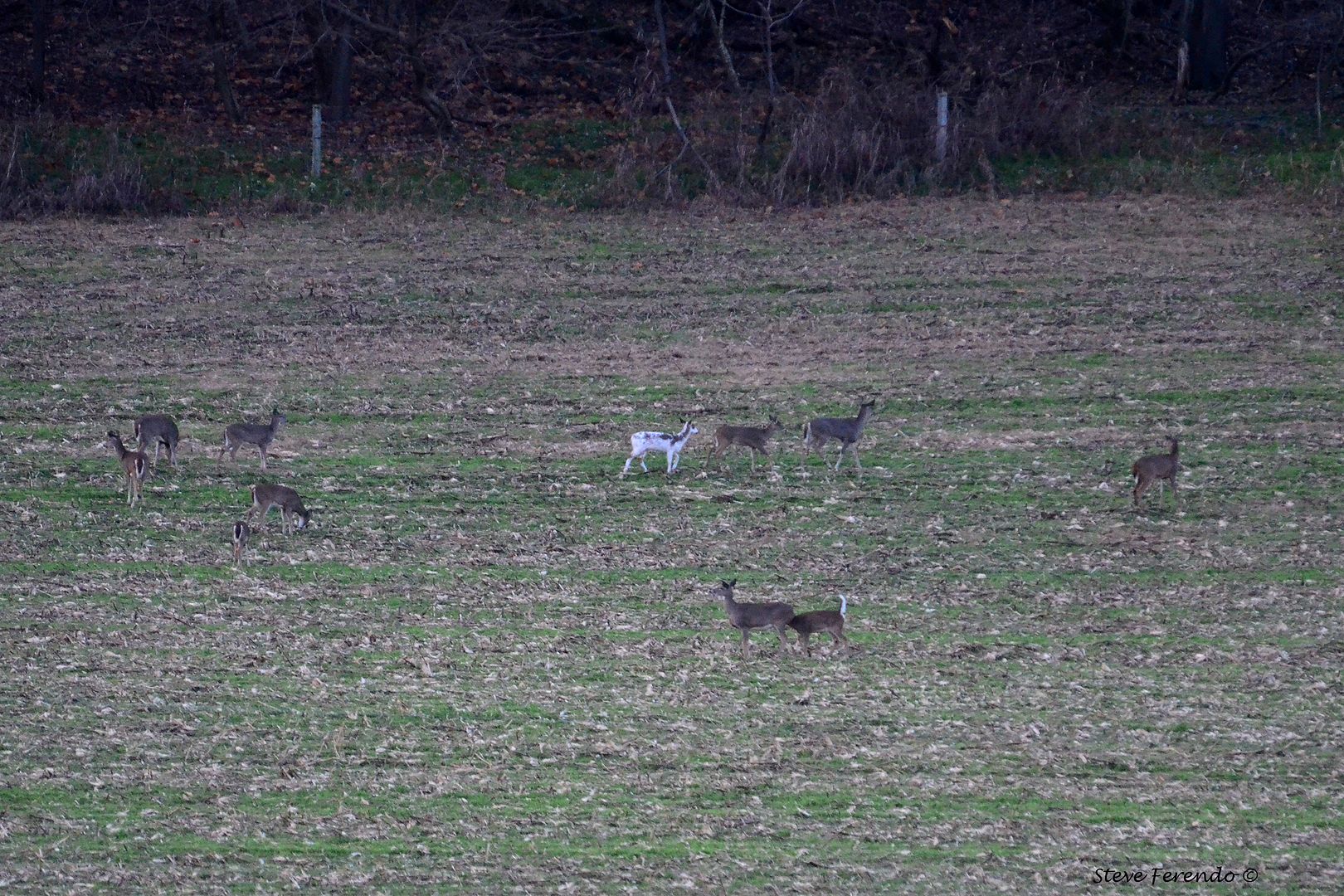 Wishing you a happy Thanksgiving. Thanks for stopping by.