For the past few days most of my deer sightings have been pretty far away. Sometimes up to a mile, or just a little less. I stretch my longest lens to its limit and then do some additional cropping in the computer and hope for the best...
This buck was beautiful in the early morning light...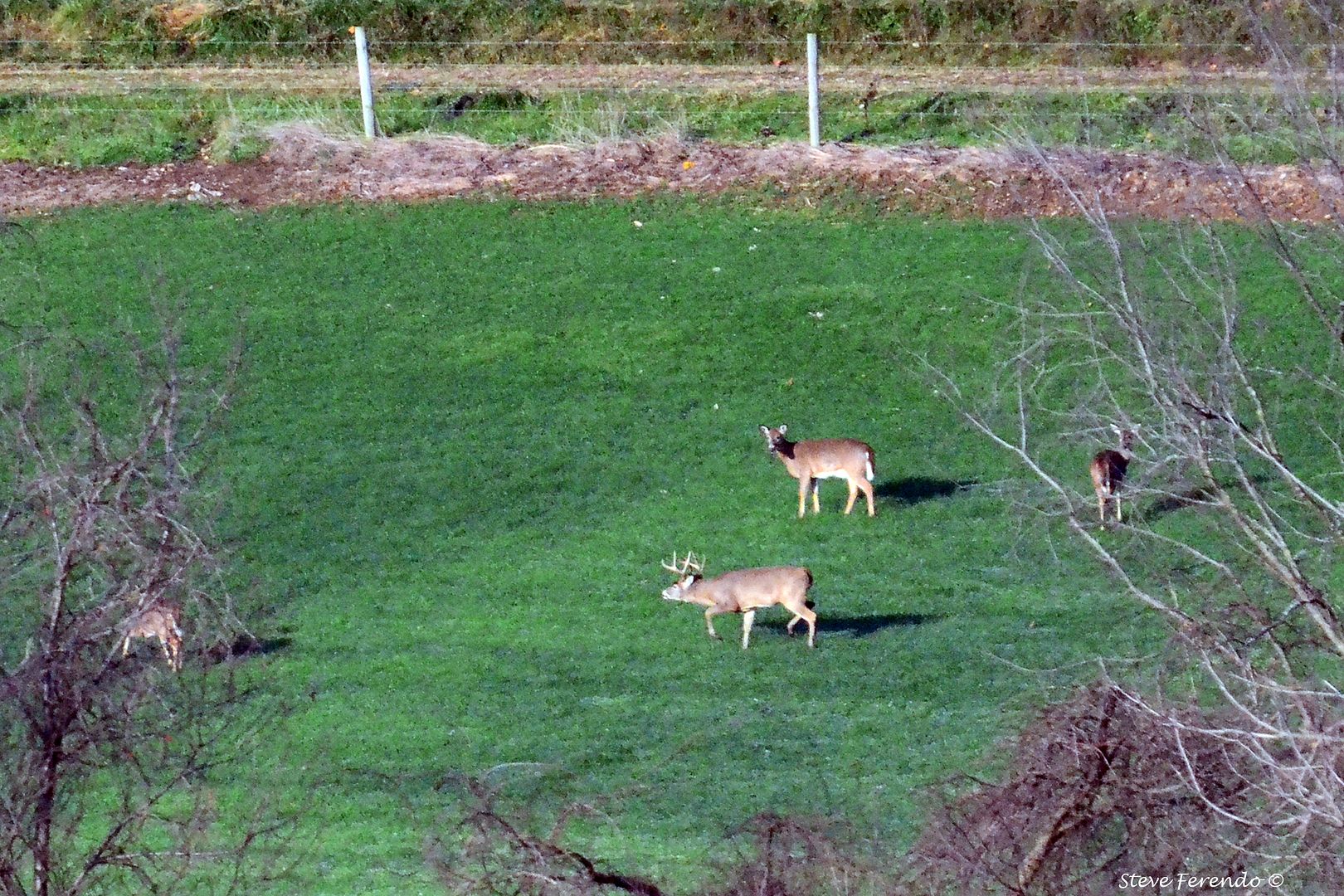 He followed the doe that interested him to the wire fence...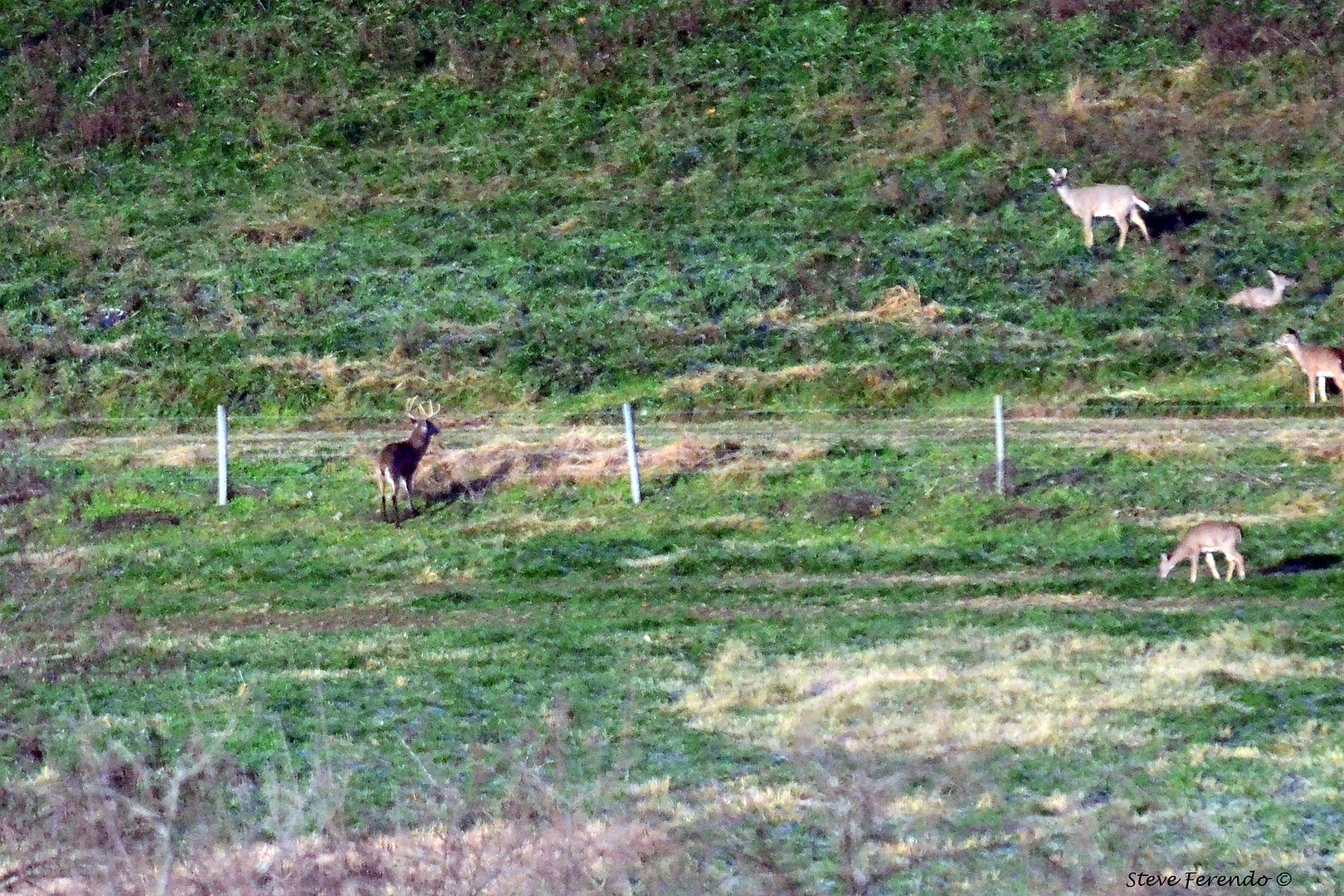 Then, he decided that the grass was truly greener on the other side...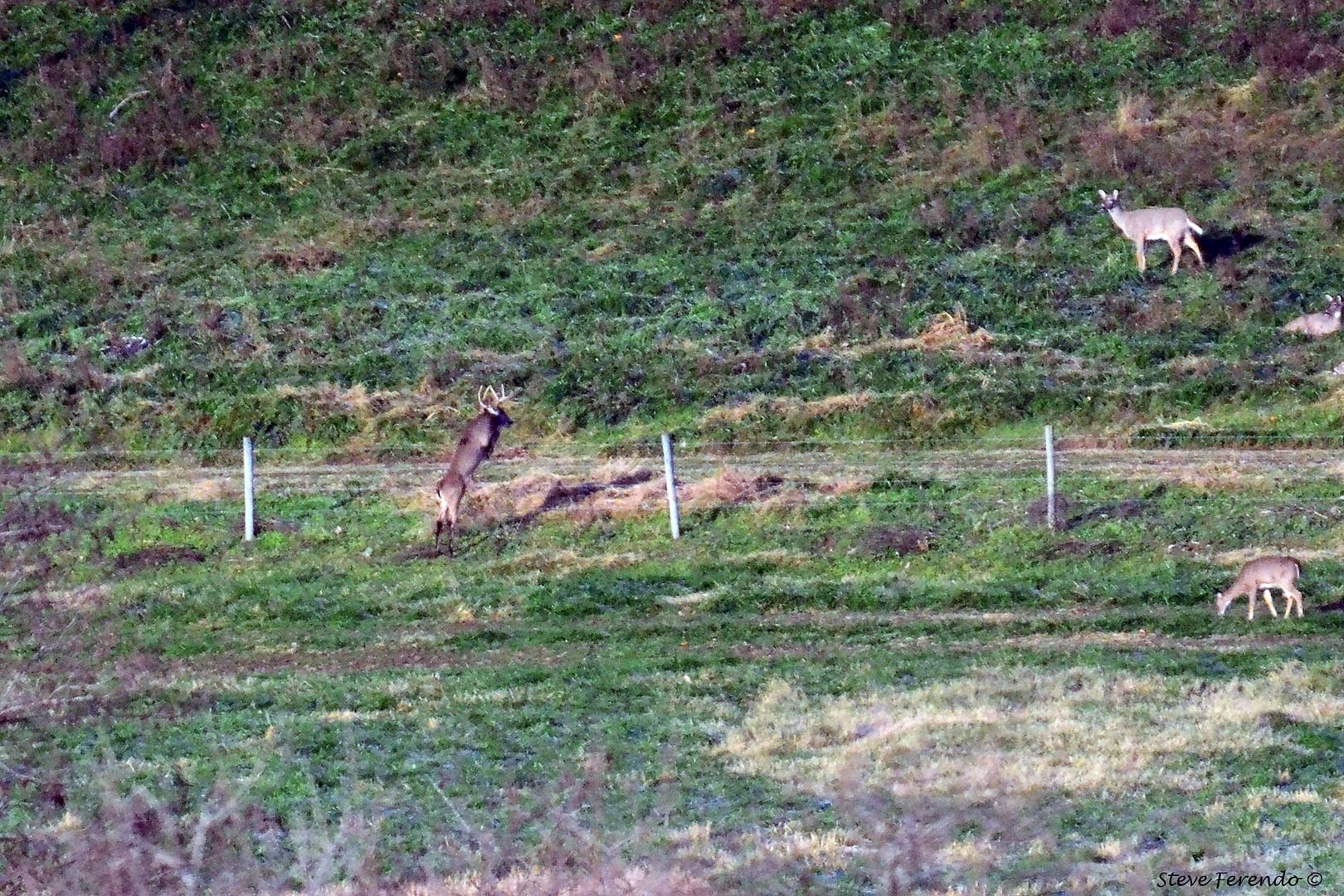 After making the leap he had does scattering in every direction...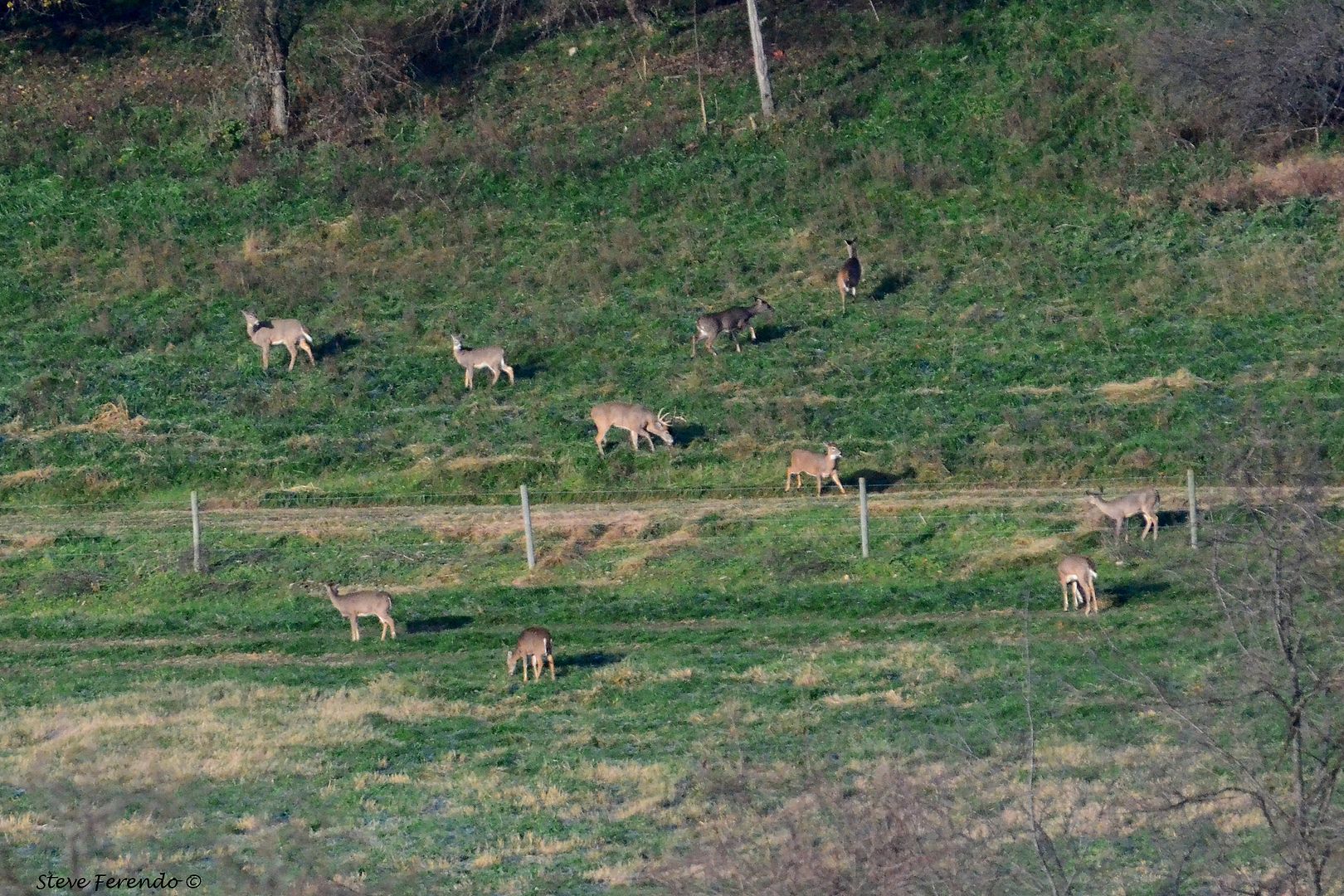 But the object of his interest crossed back into the green field...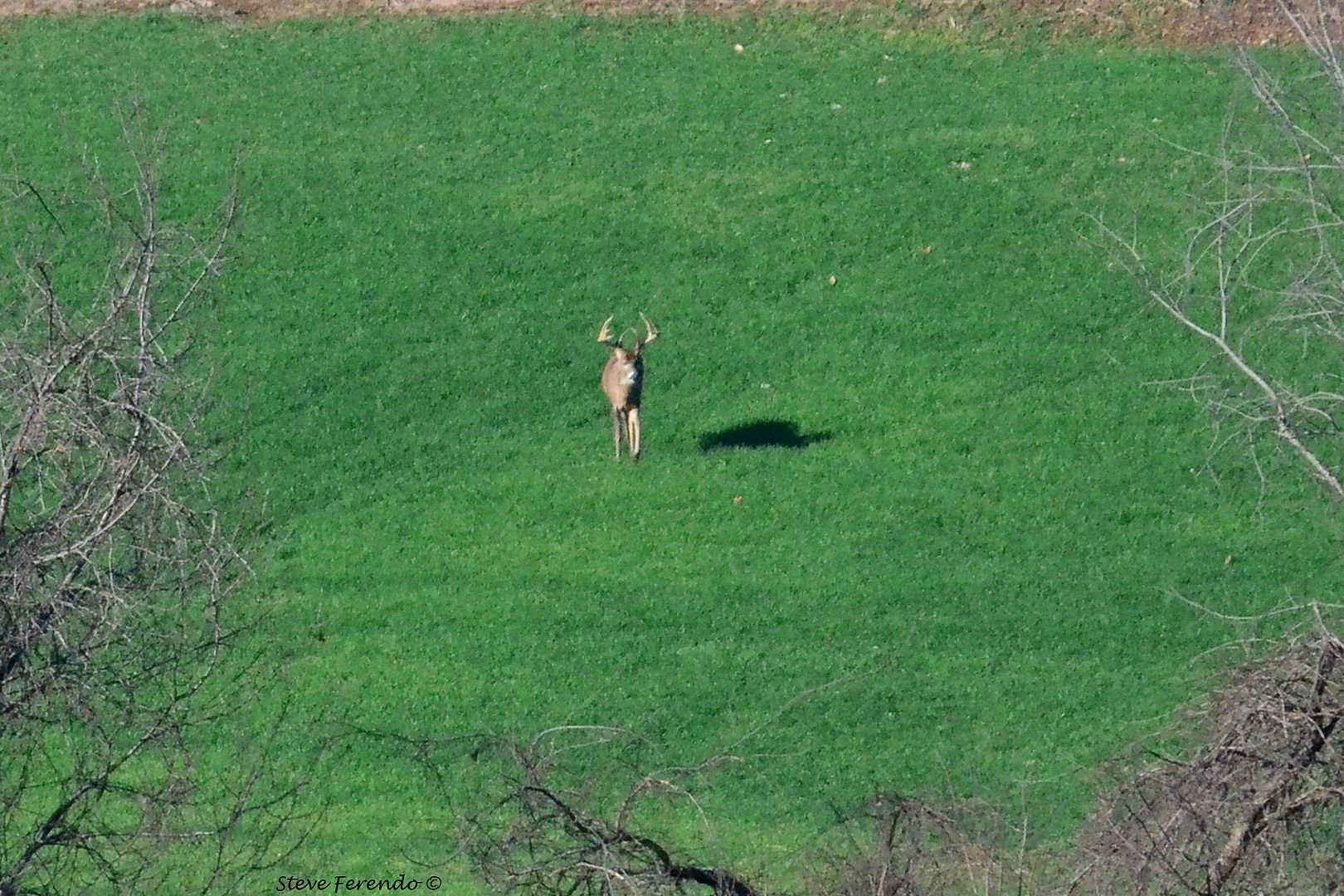 She then led him into a corn field where a merry chase ensued...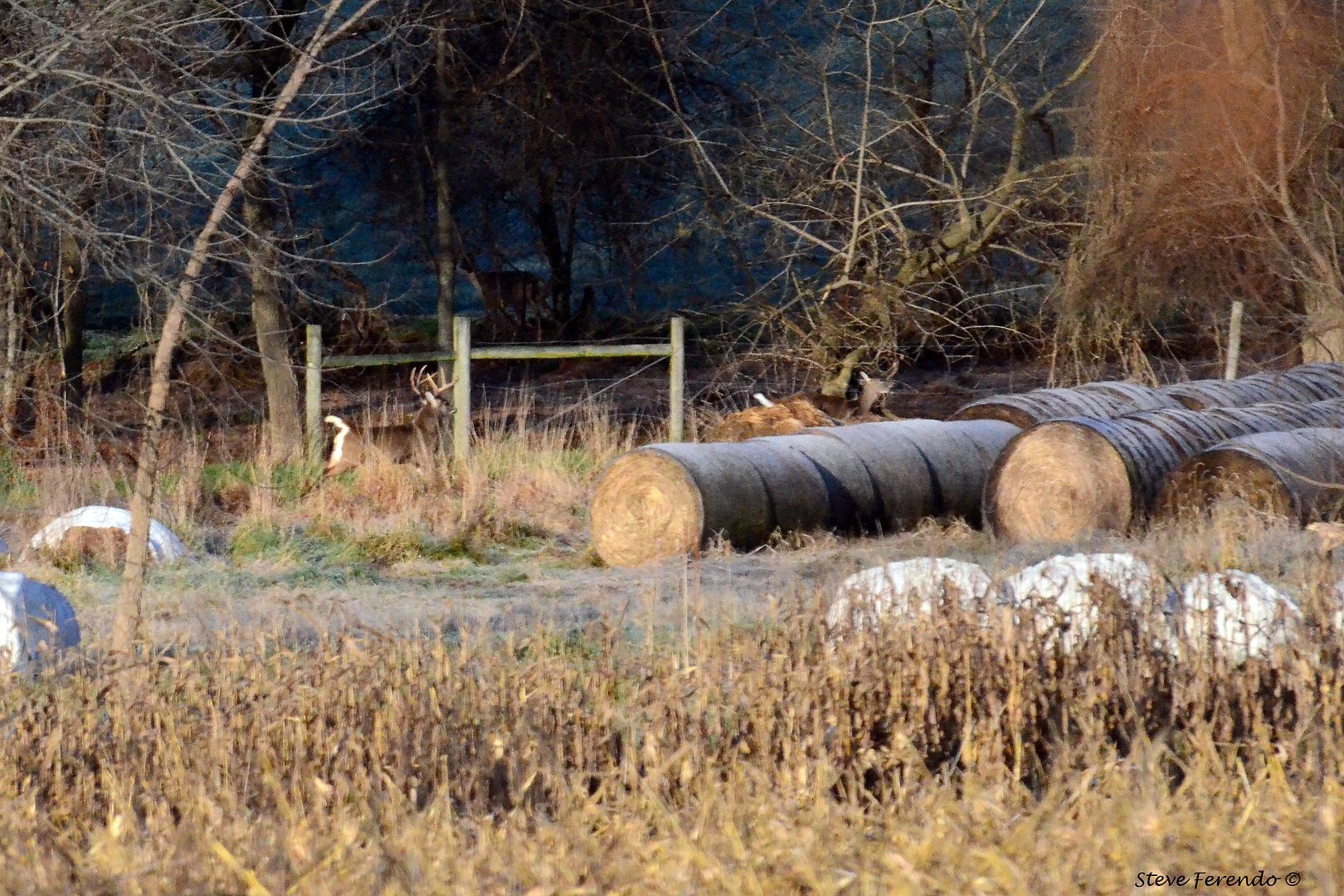 Ultimately they ended up in the woods...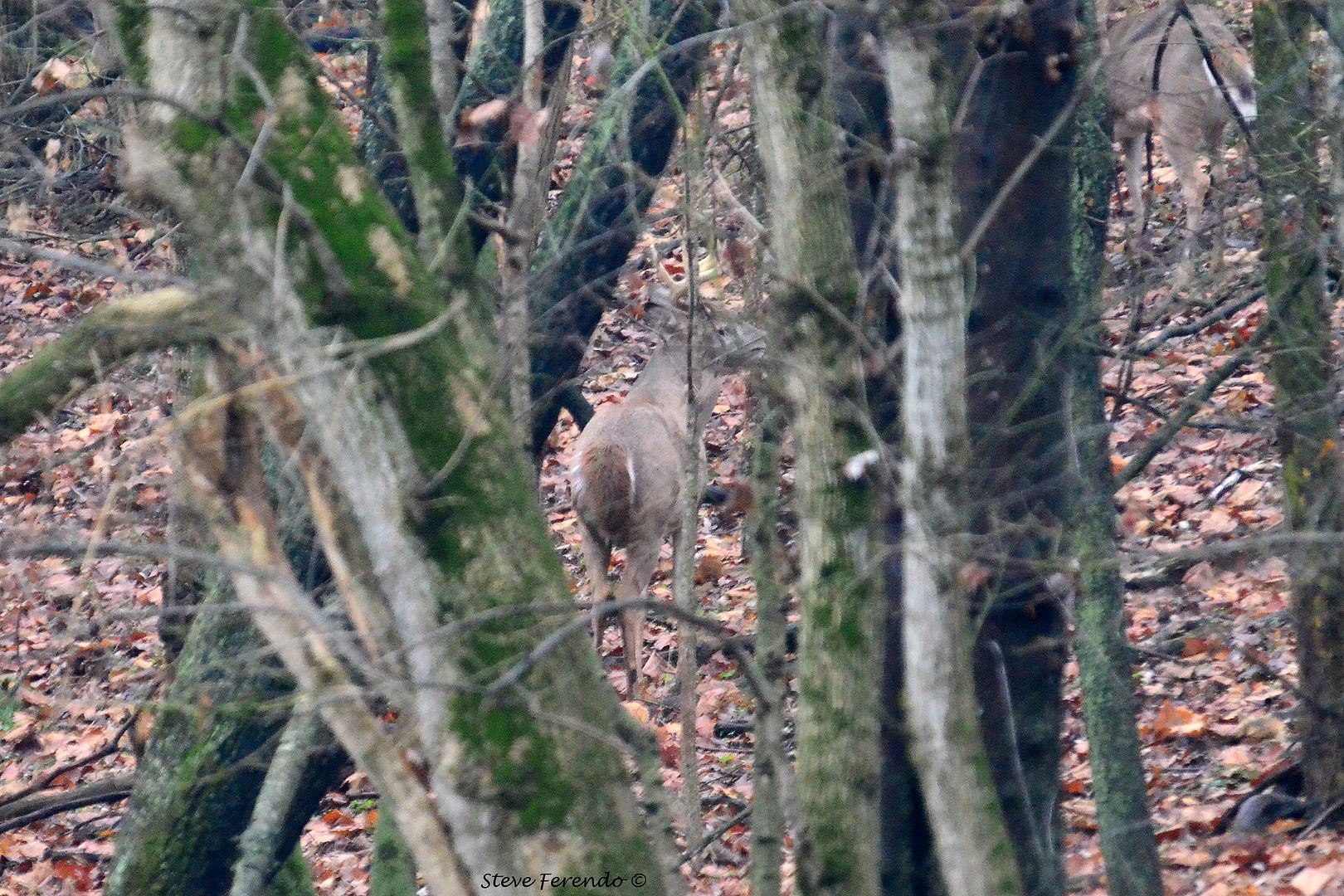 Where they found a secluded area for their romantic activities...
A little later these does came running into a field...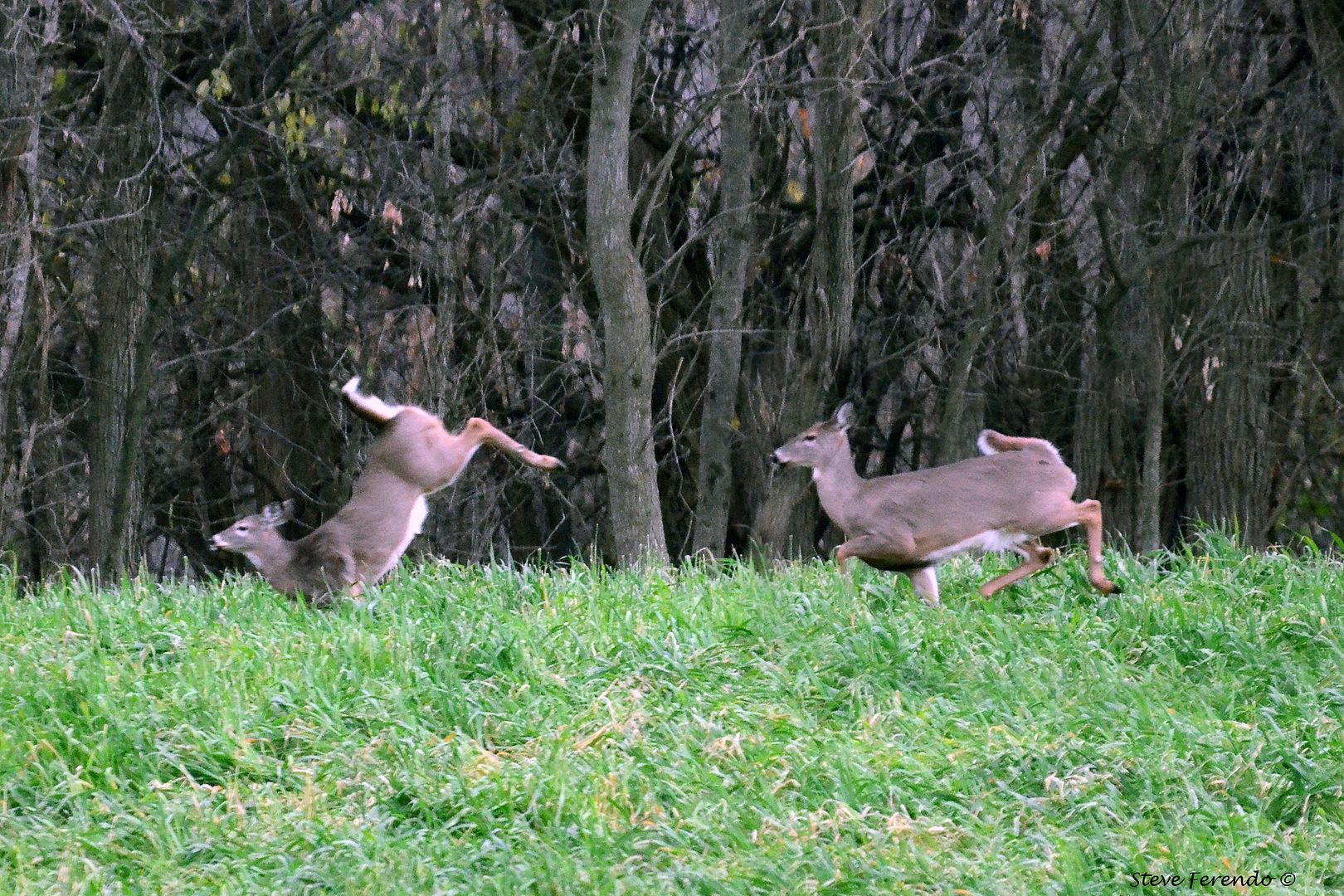 They began feeding almost as soon as they stopped running...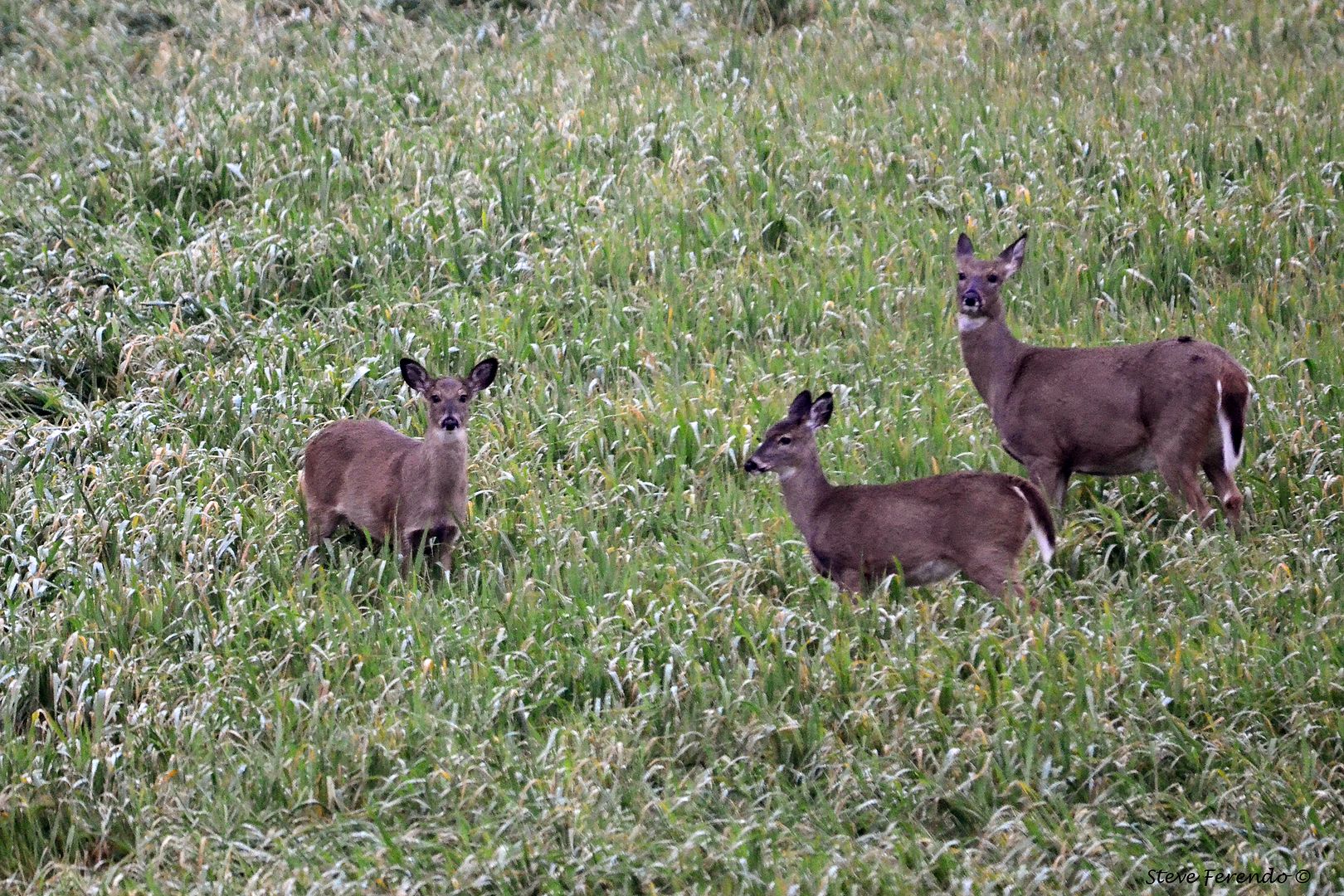 Before long, this button buck came running by, startled by some unseen danger...
Perhaps this intruder into the deer woods was the source of alarm...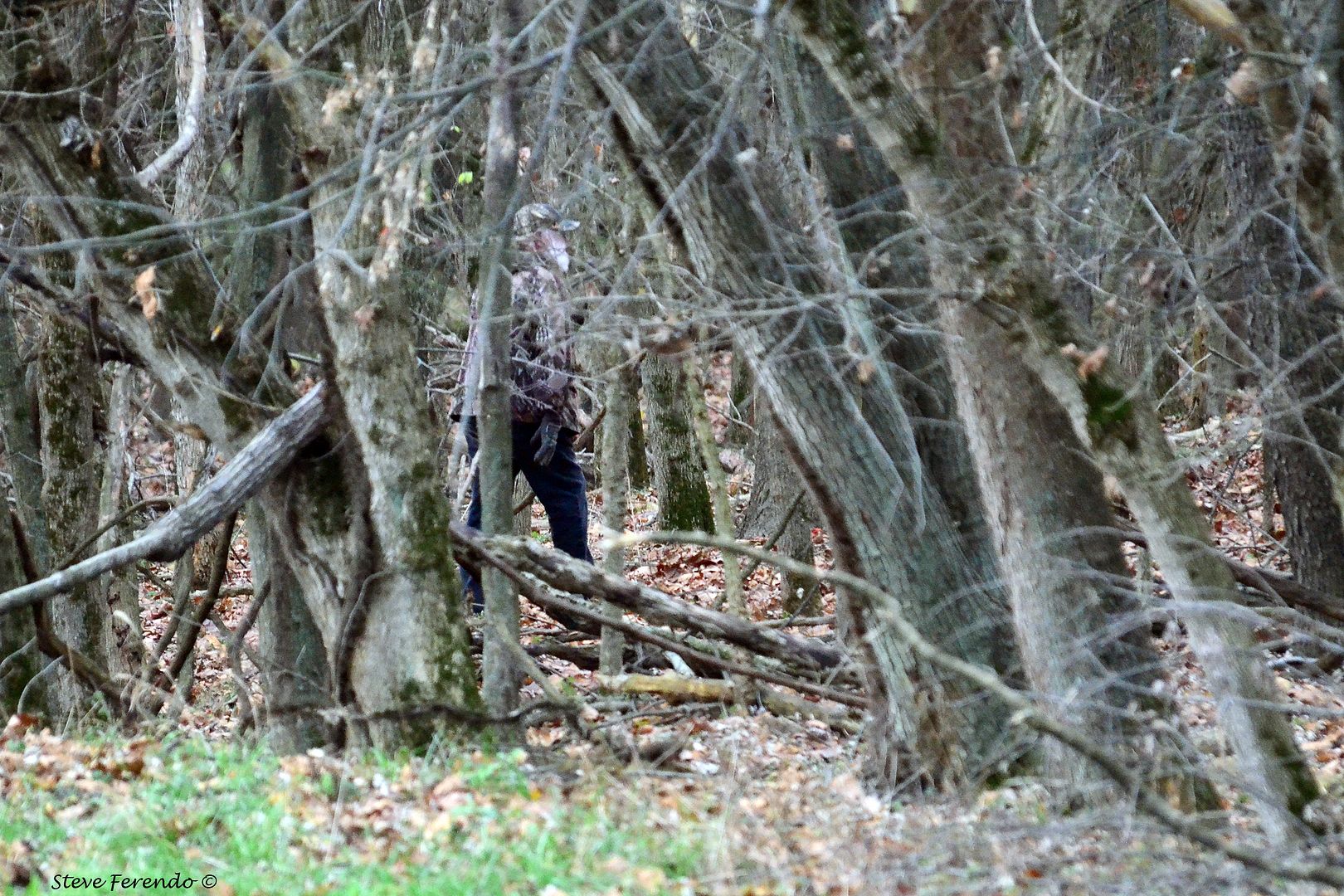 Or. maybe he was frightened by his own shadow like this doe appears to be...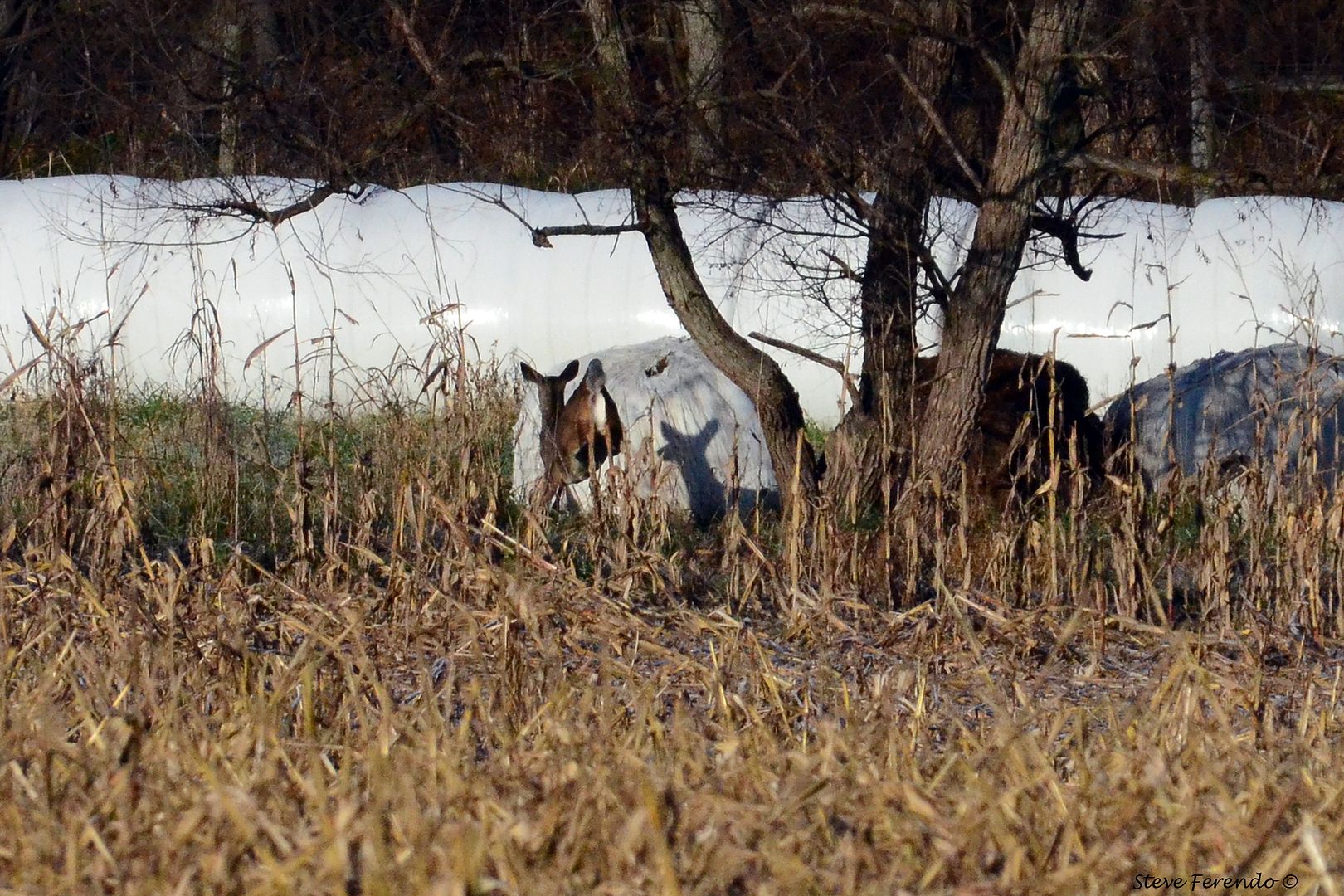 Thanks for visiting and be sure to check back soon.