Today I came across this fawn venturing out on her own. She was not too camera shy, even though deer season is underway...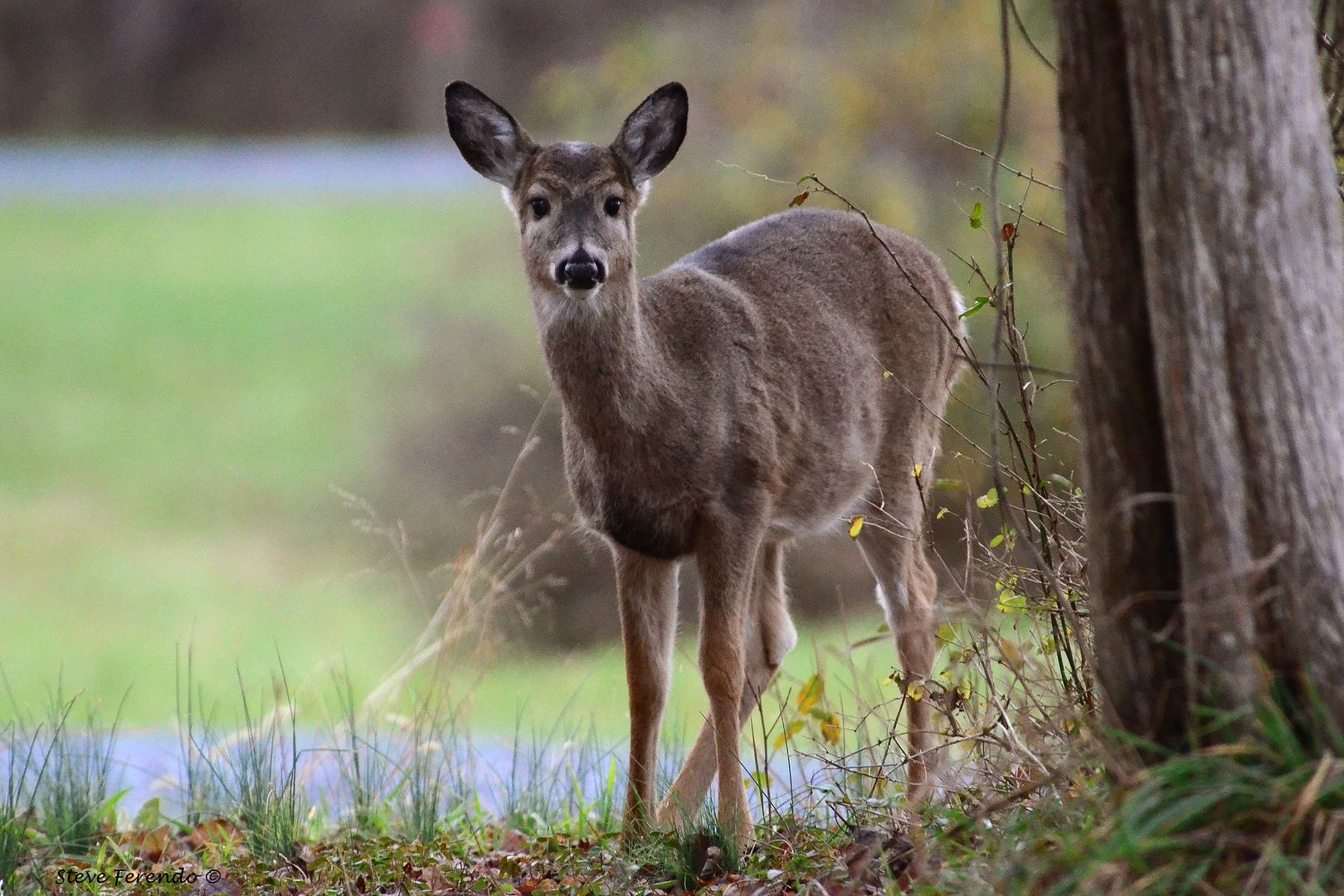 While exploring a local stream I found this "cache" of winter food that an industrious beaver cut and jammed into the muddy stream bottom. It will remain fresh until it is needed later on...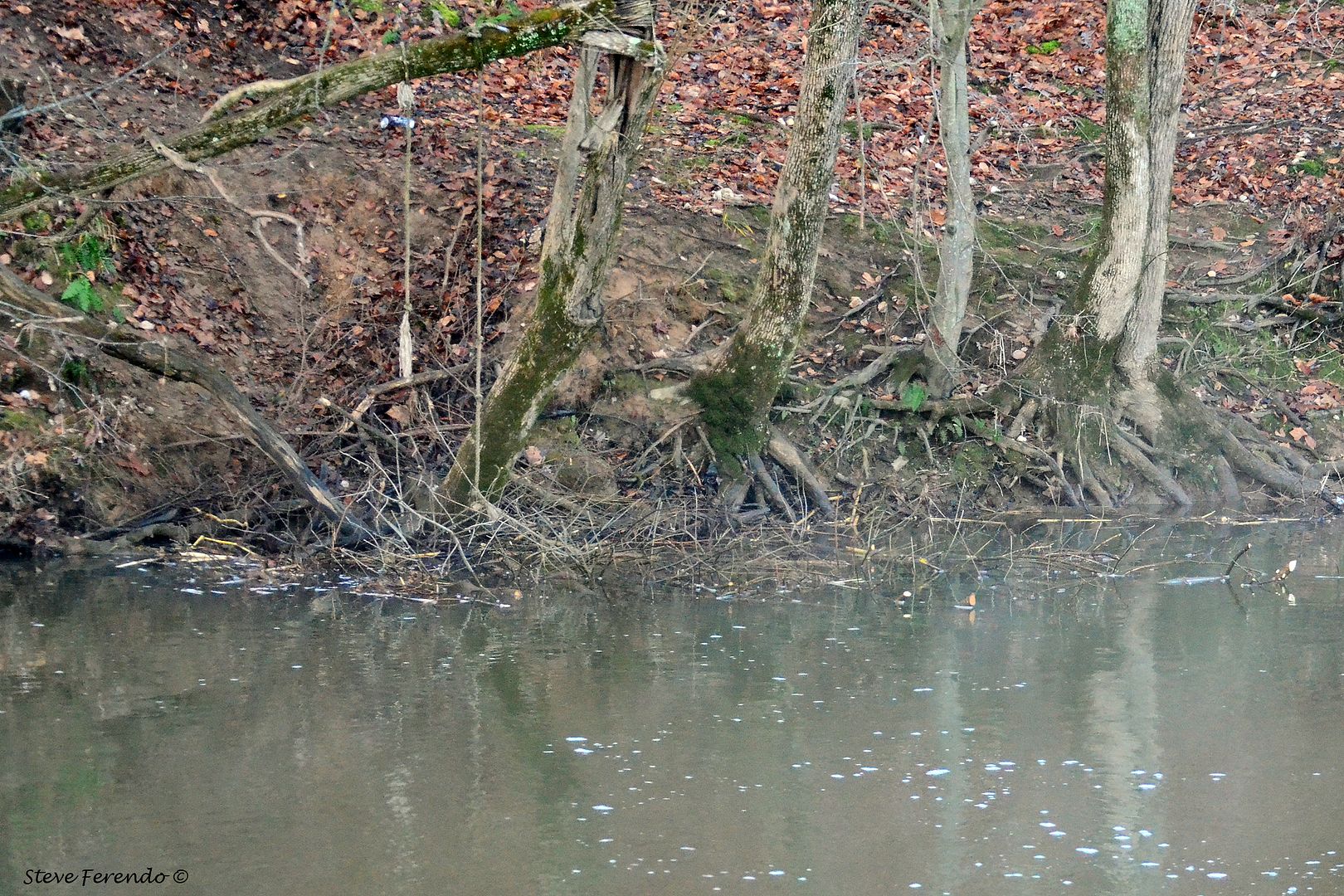 A little farther upstream I came upon this young Great Blue Heron fishing for his breakfast...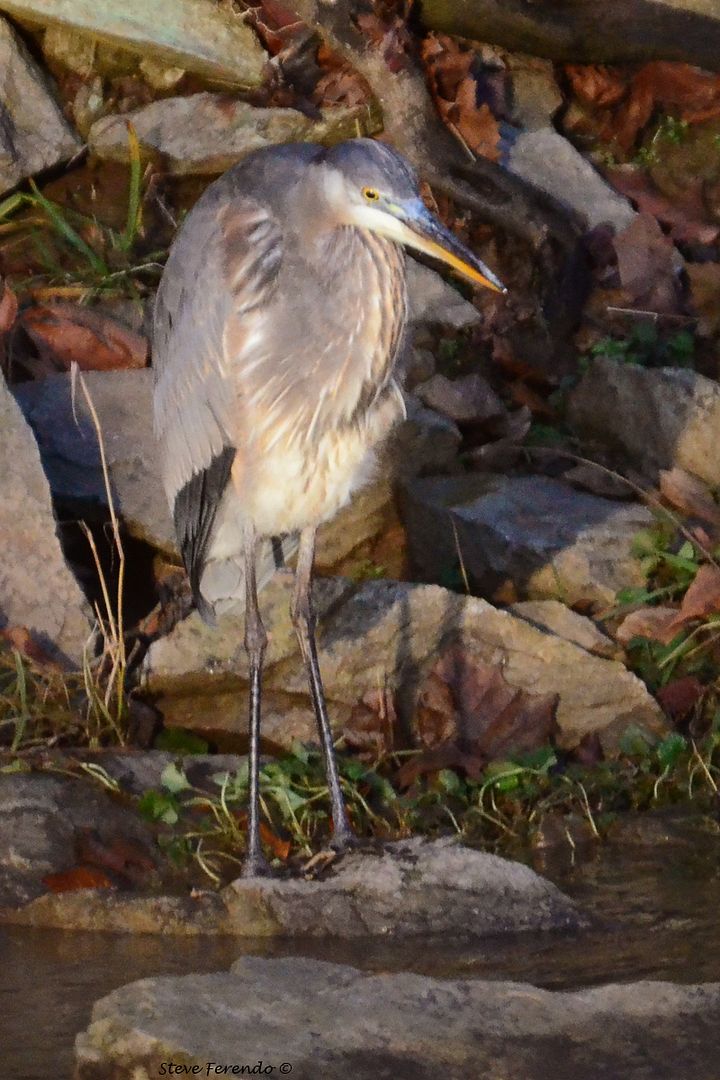 At the Lilypons Water Gardens I stopped to enjoy this waterway. Moving water has a way of helping a person to unwind...don't you agree?