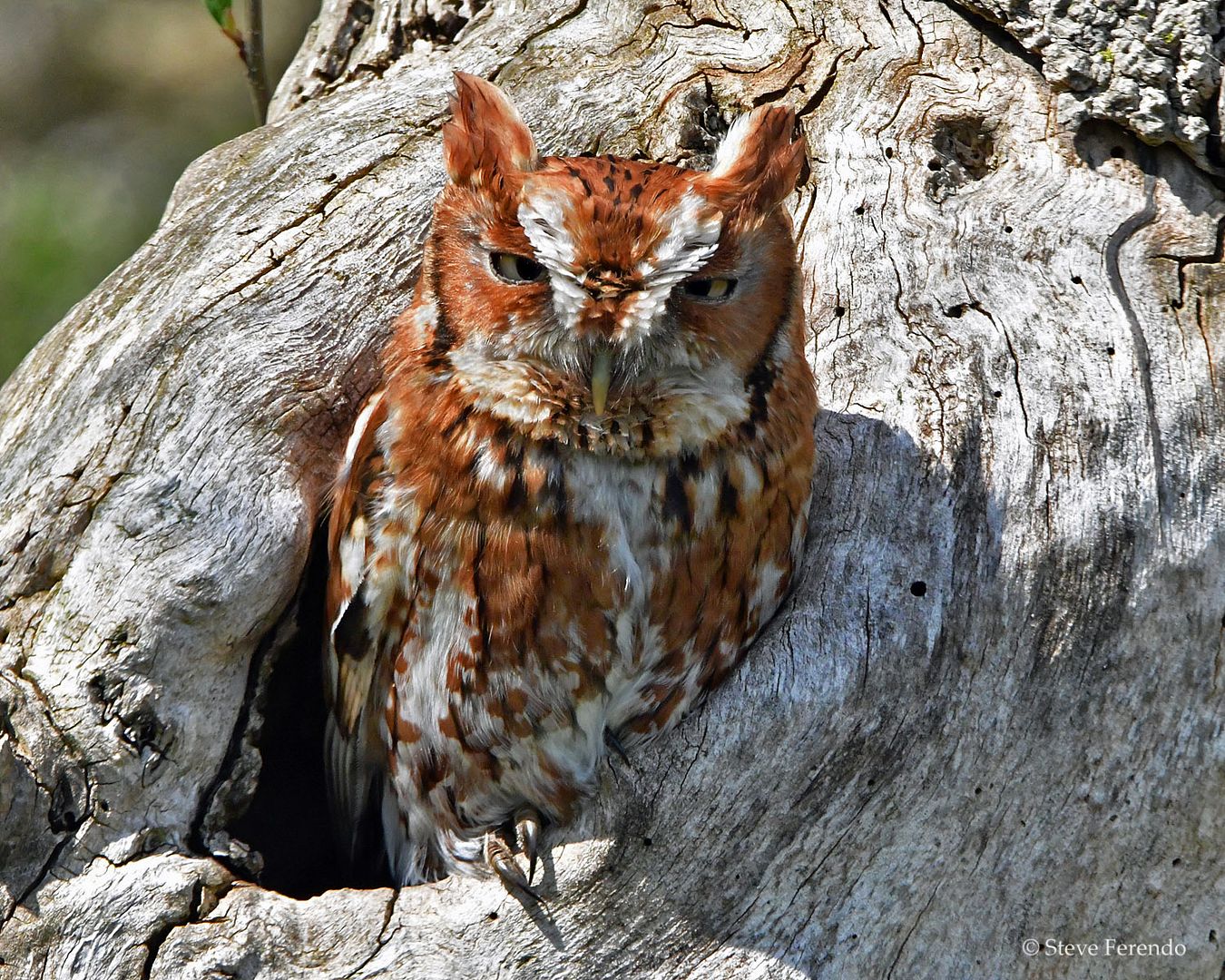 Owls have always intrigued me. As a youngster it was common to hear them calling, but rare to see one. The eastern screech owl, pictured above, is small in size but it has a large vocabulary that often confuses those hearing one for the first time.
The largest owl in our area is the great horned owl. We have had a pair using our yard for a number of years. Being able to listen to them, and catch an occasional glimpse, is something we treasure...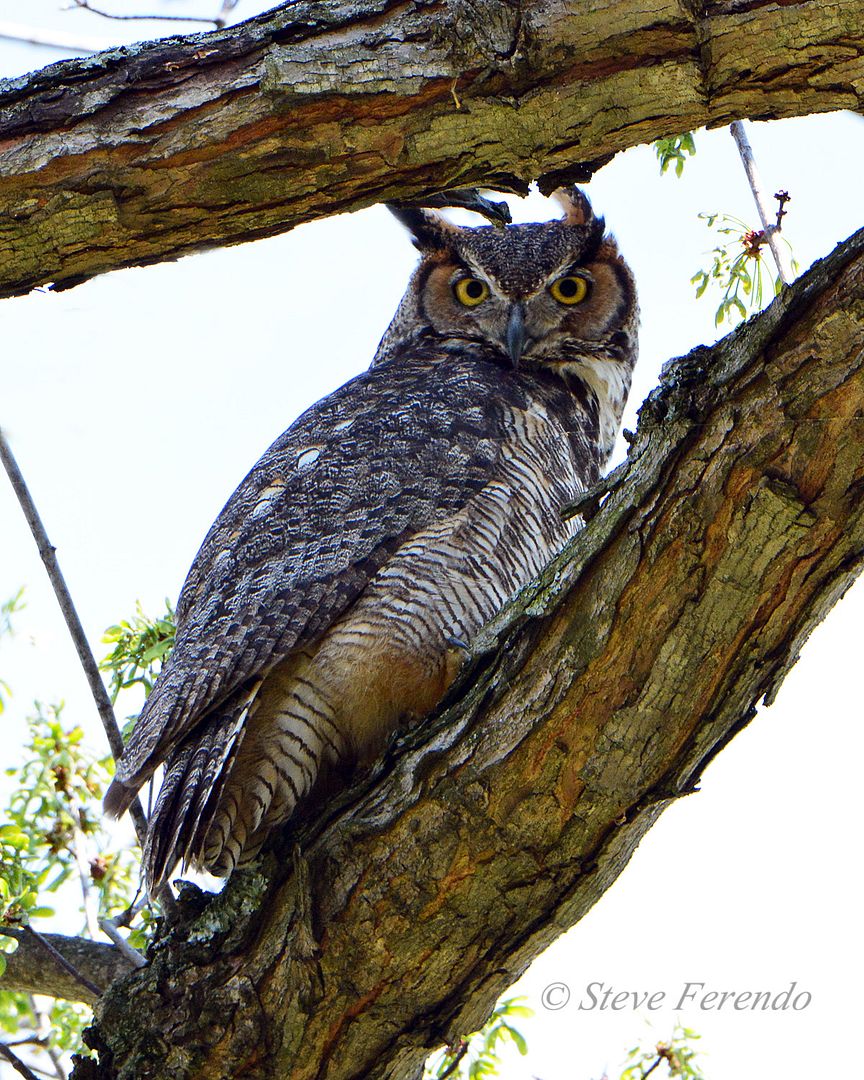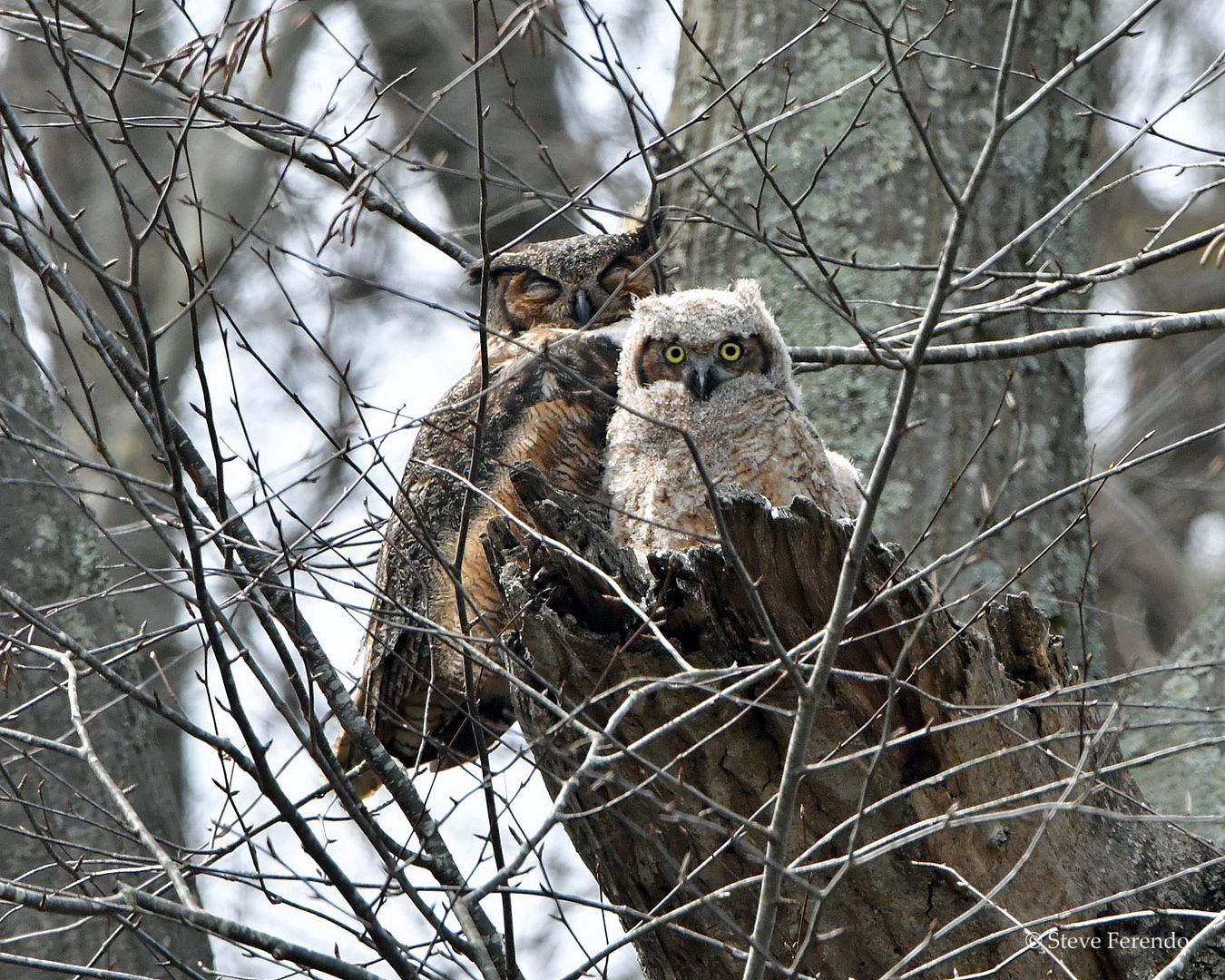 Just a couple of days ago, I came upon a barred owl that was so intently scanning the ground for prey that I thought it had failed to noticed me...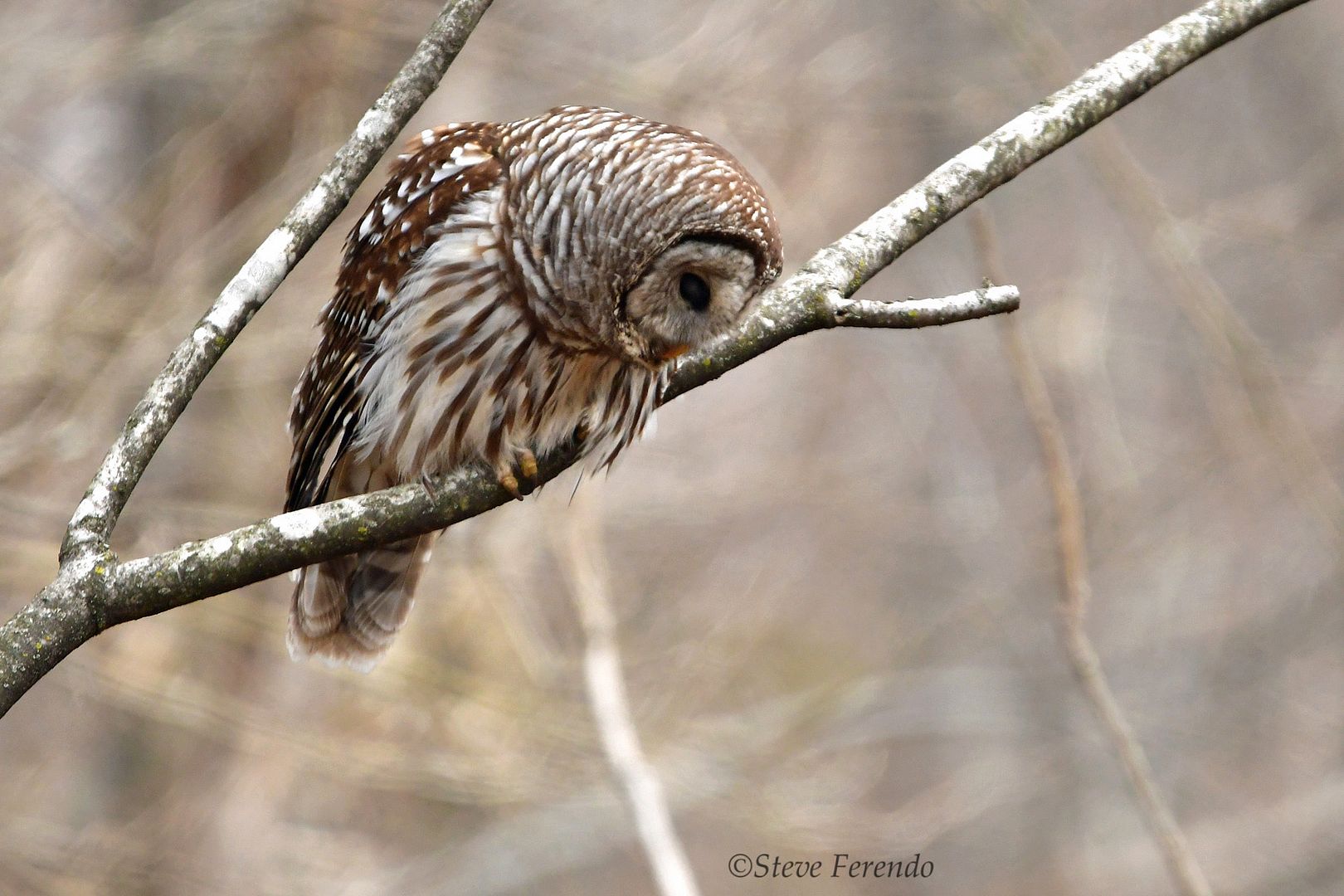 When it looked up I was quickly relieved of that notion...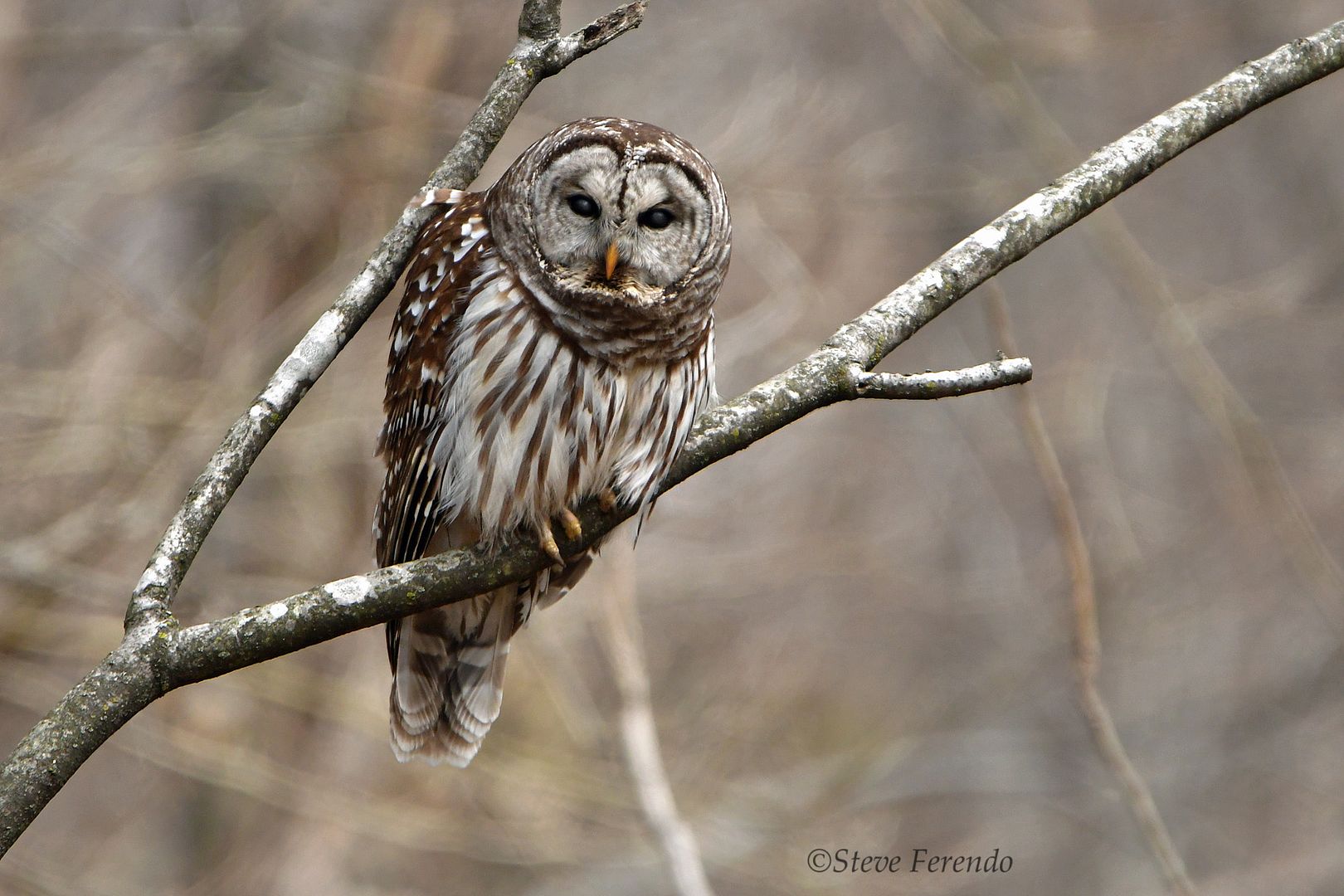 It went back to watching the ground for so long I thought it may have dozed off...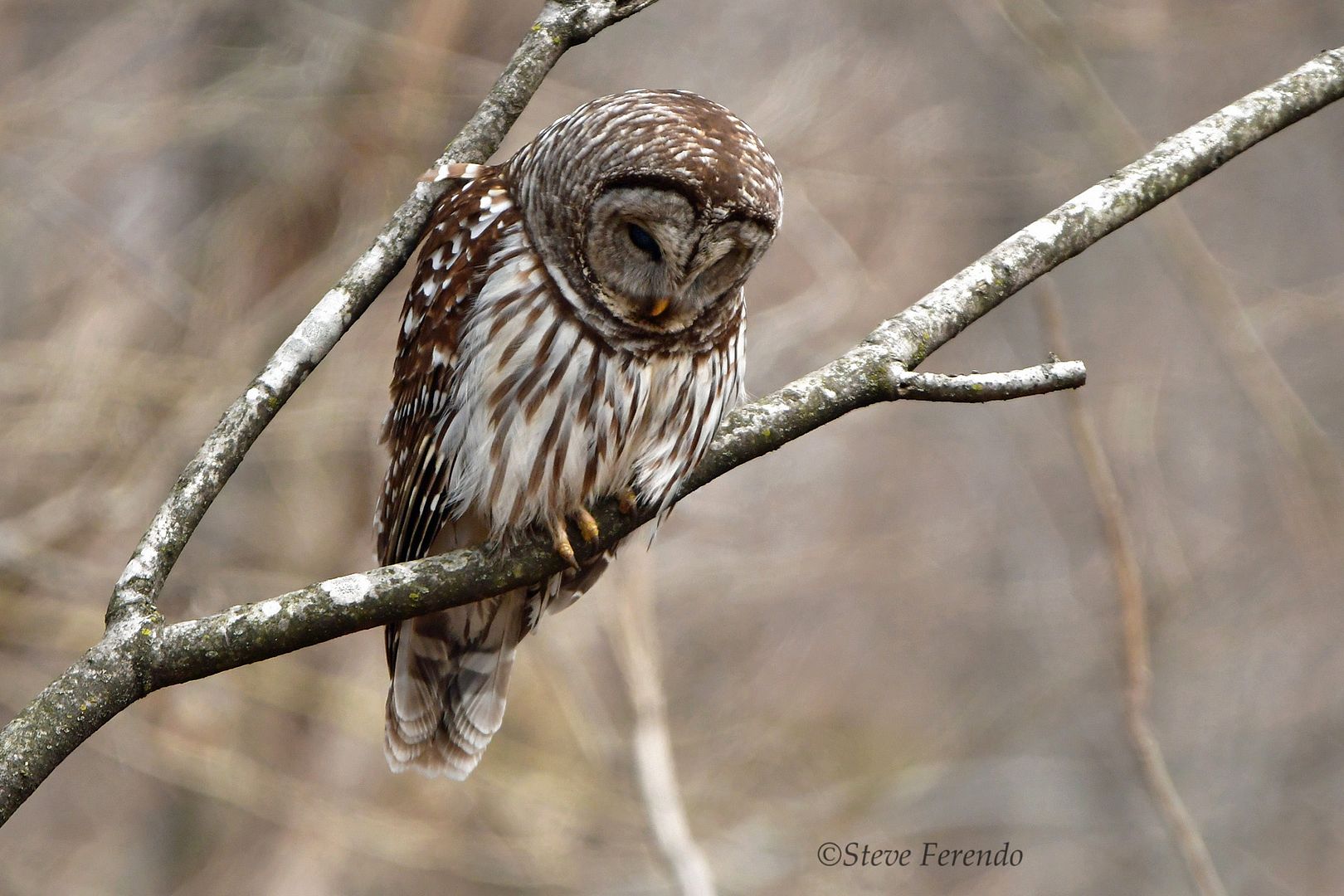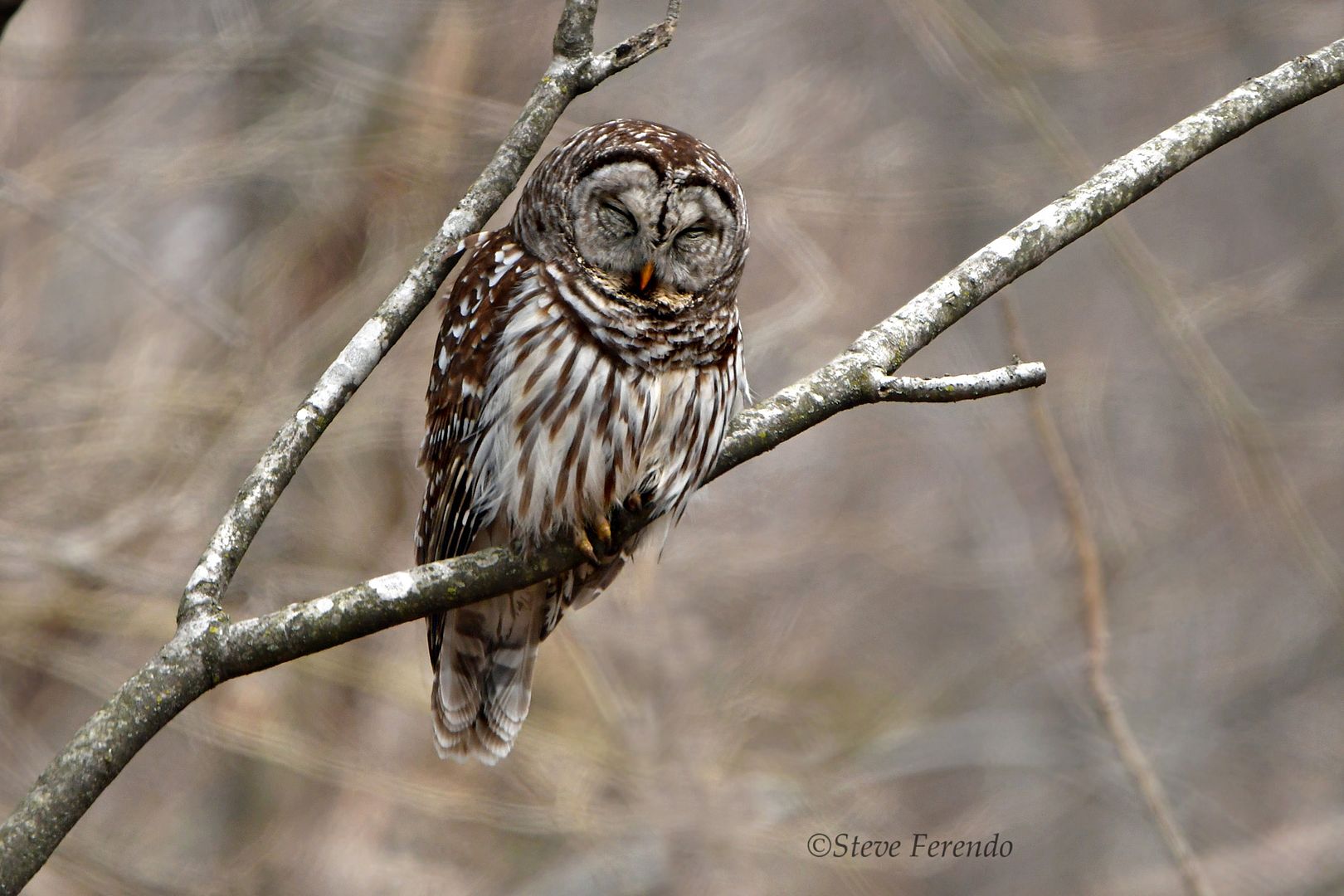 It suddenly snapped awake, and flew silently to a vole that only it could hear...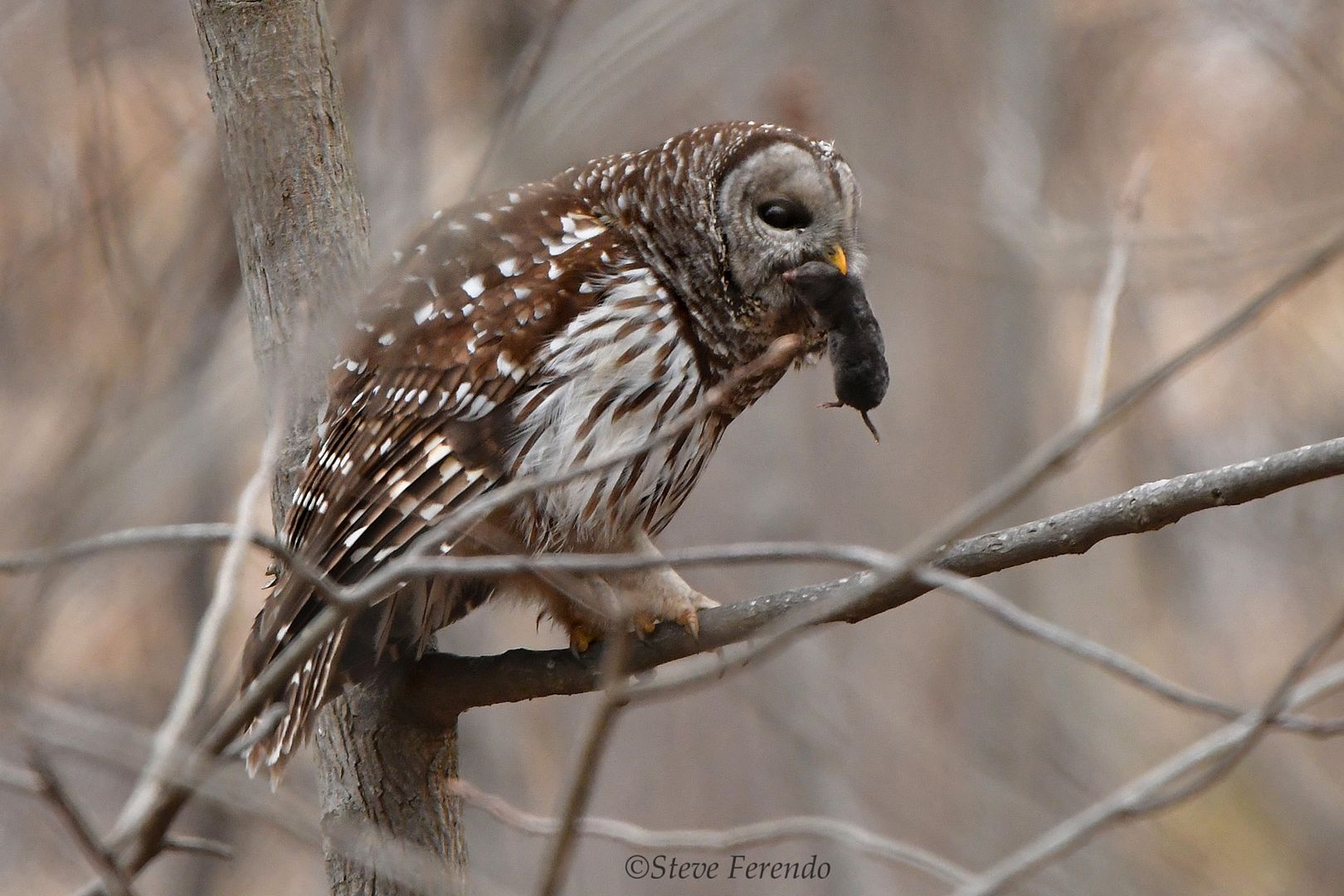 It then left with it's prize; likely to feed chicks or it's mate...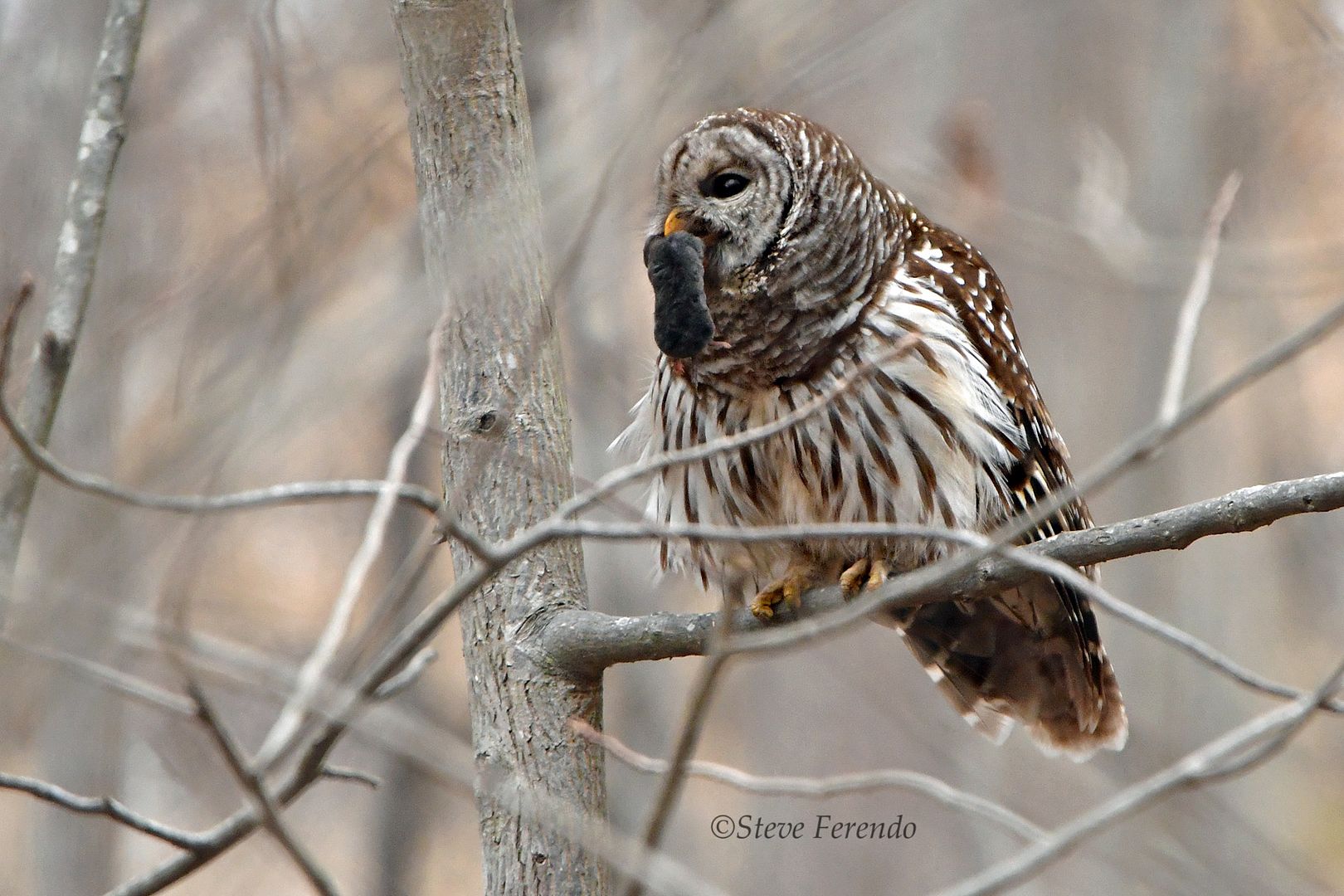 Thanks for visiting, be well, and come back soon.