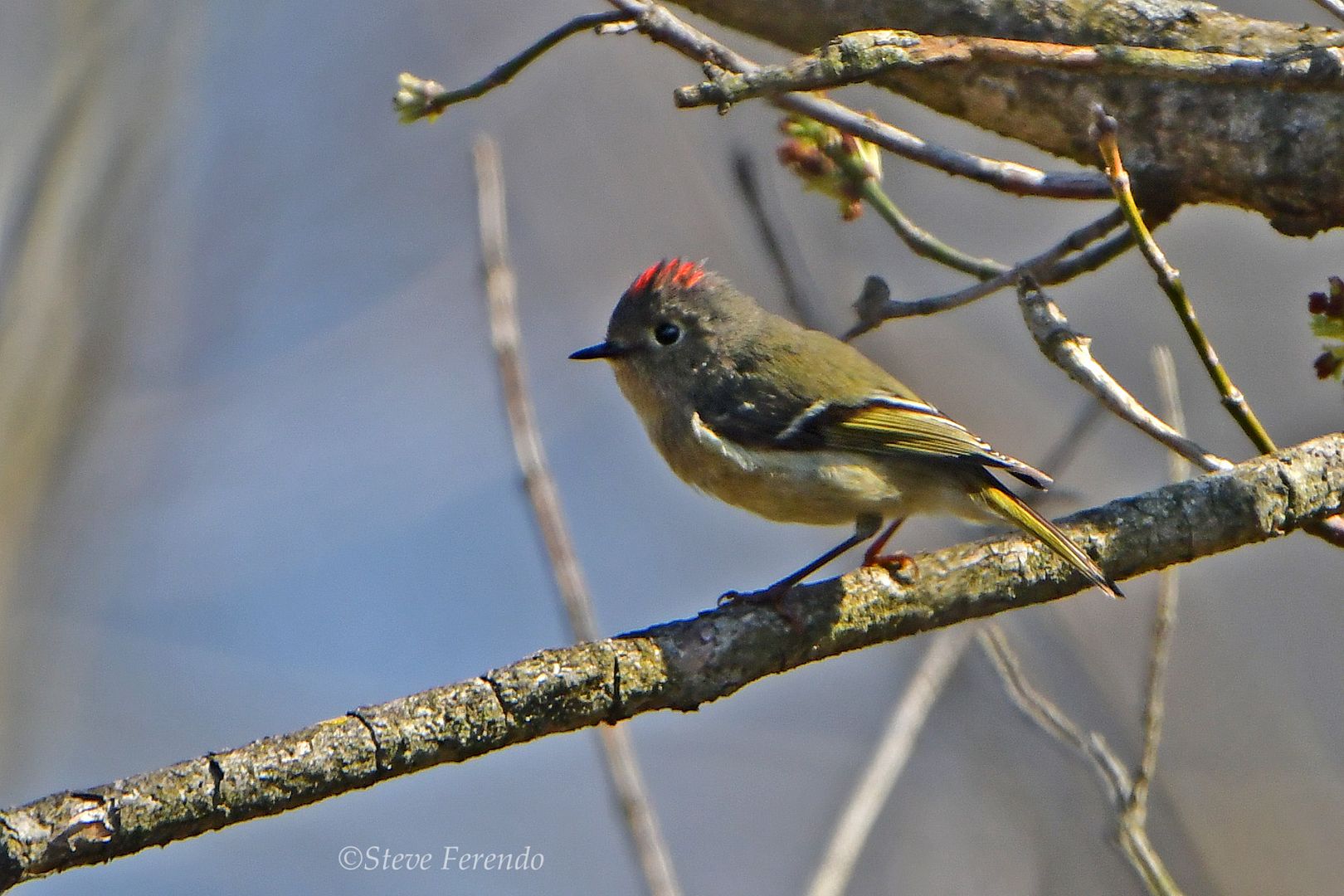 Kinglets are beautiful, tiny, birds. Their frantic activities can easily be missed unless one is watching closely.
I was fortunate to have a male ruby-crowned kinglet flittering about at one of my favorite spots...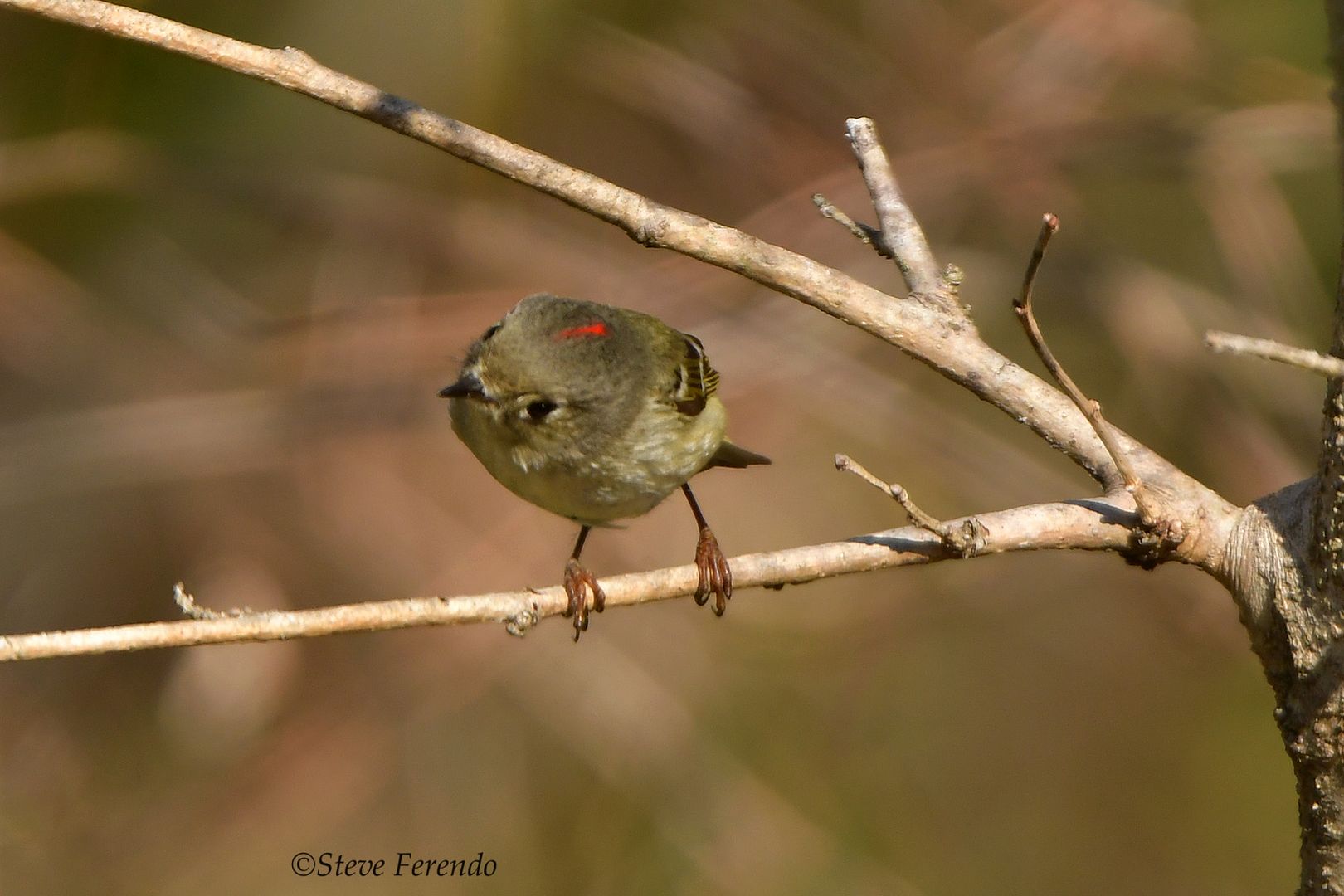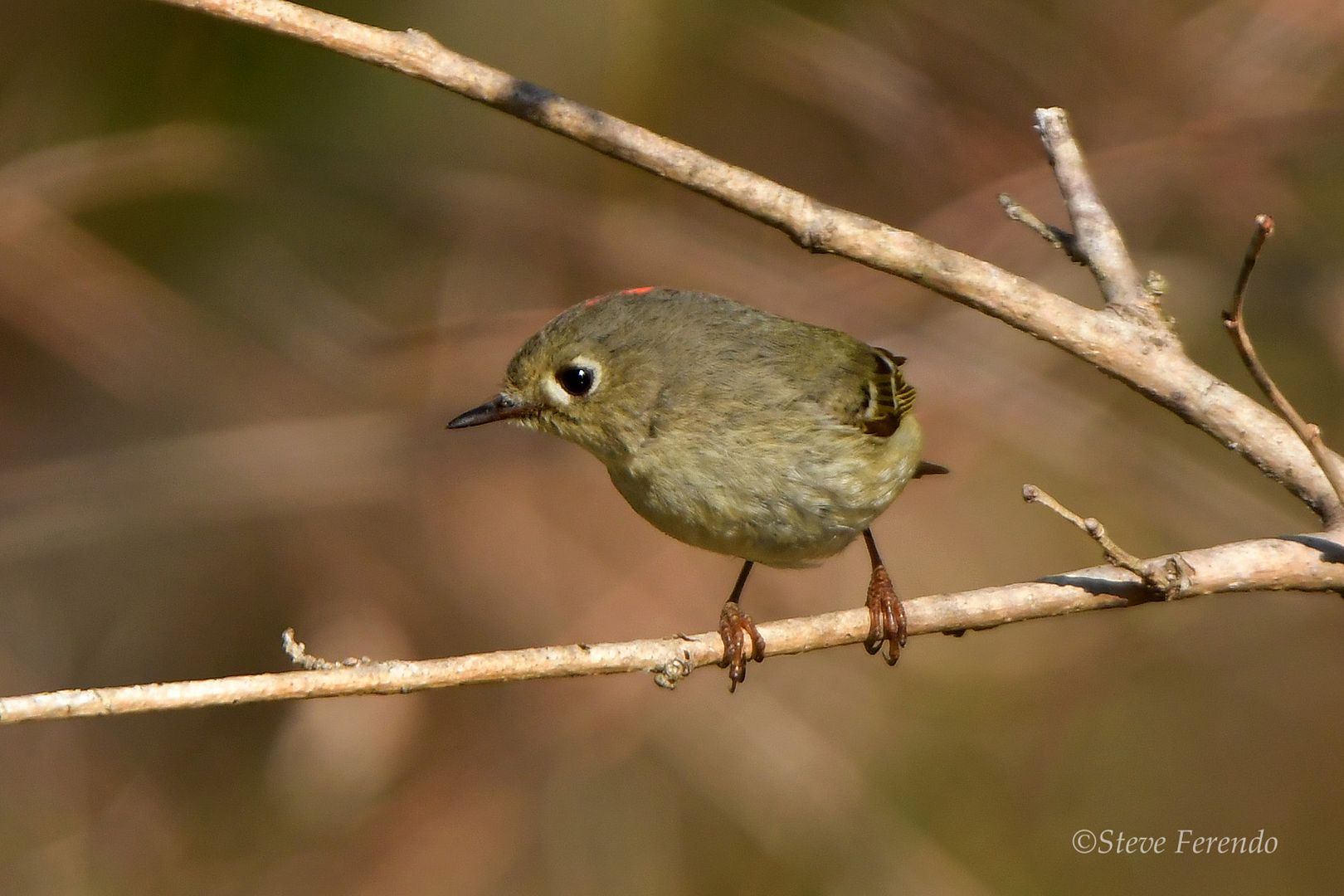 I first noticed it when it flew into some colorful flowers...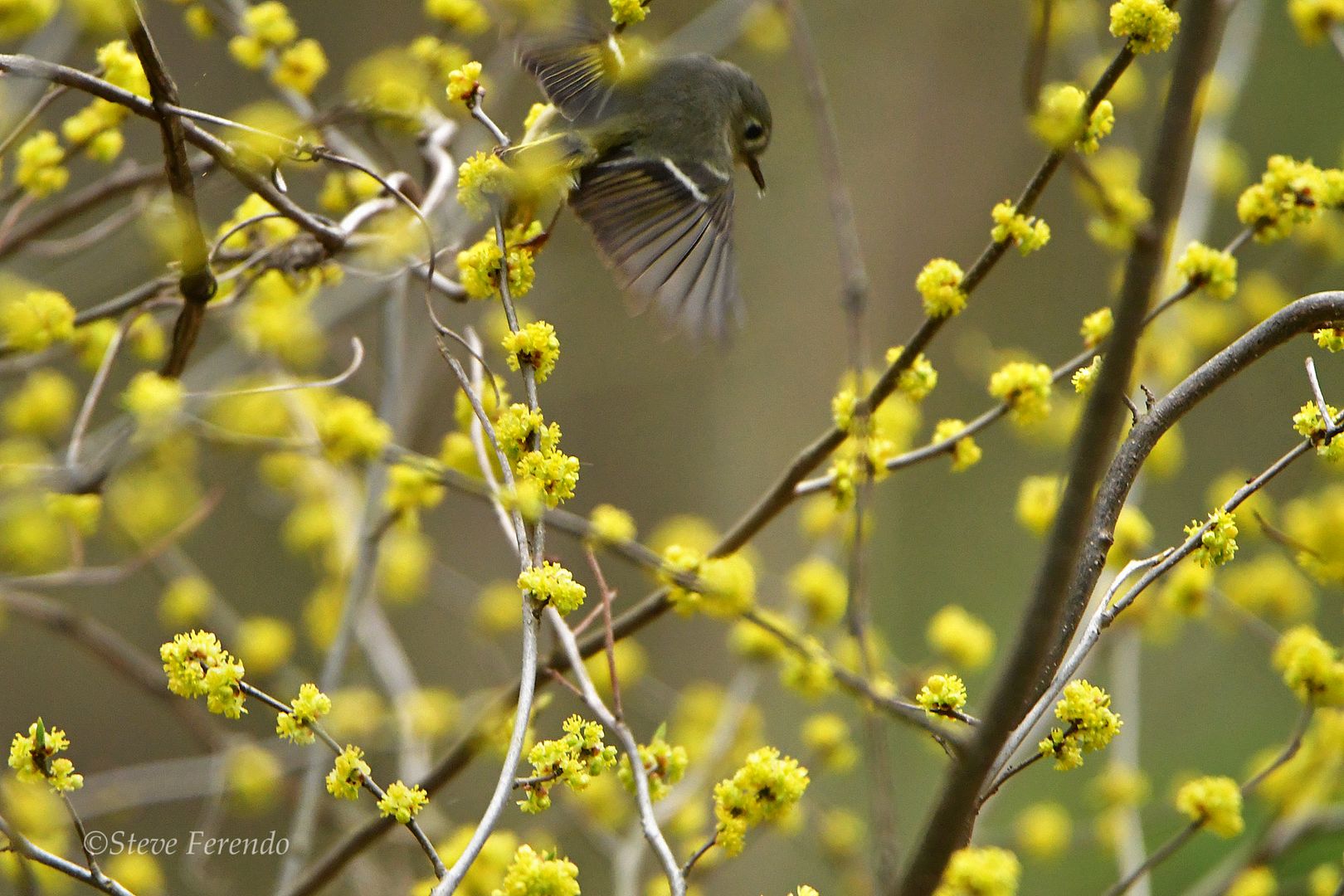 For several minutes it pursued the many females in the area...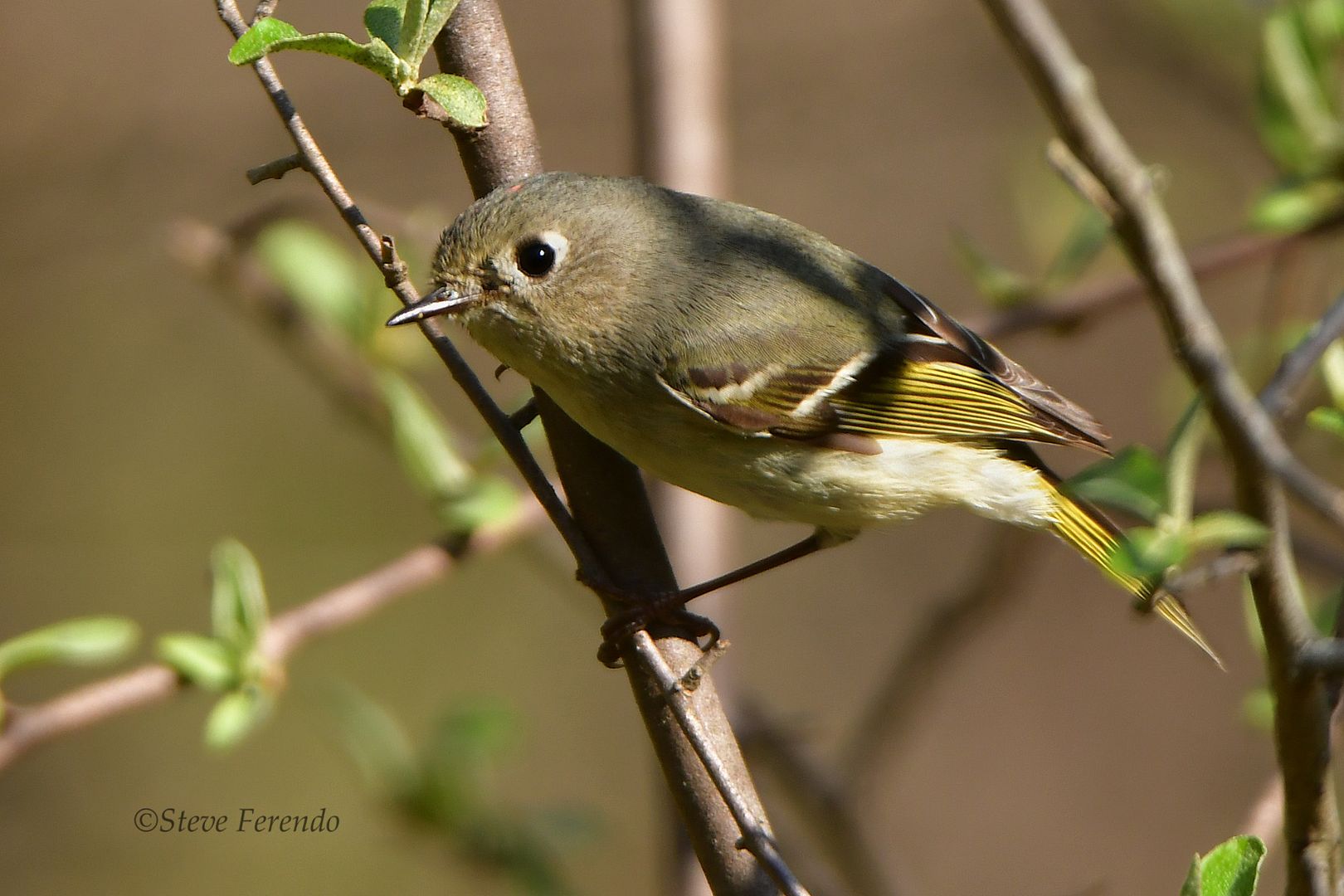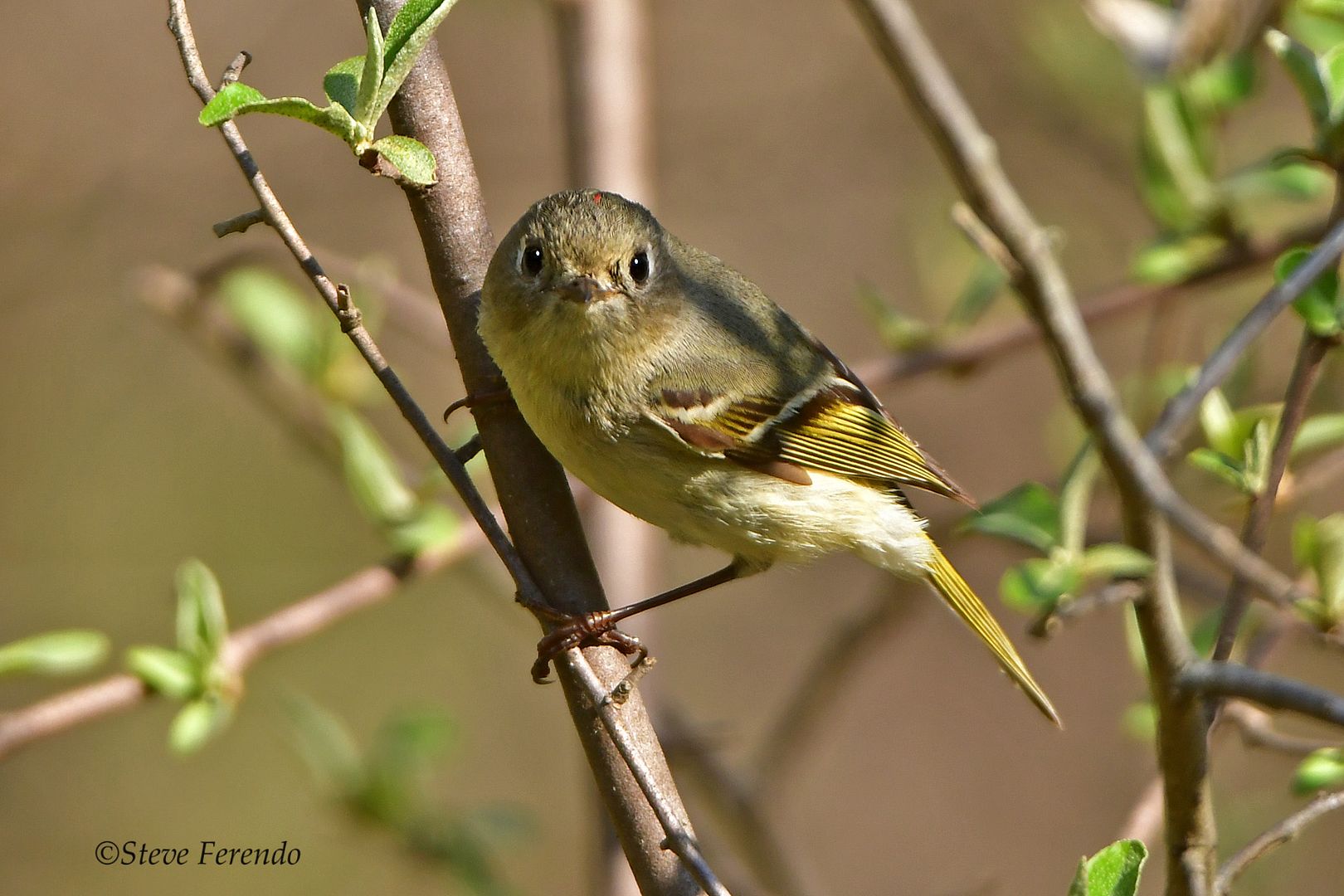 With his attention in another direction, an errant gust of wind revealed his crest...
All of the frantic activity caught the attention of an inquisitive Eastern phoebe...
Thanks for visiting, be well, and come back soon.