Being able to watch a small stream freeze and thaw and then freeze again can provide a beautiful window on the wonders of nature. I have long been intrigued with the tiny formations called "ice bells"...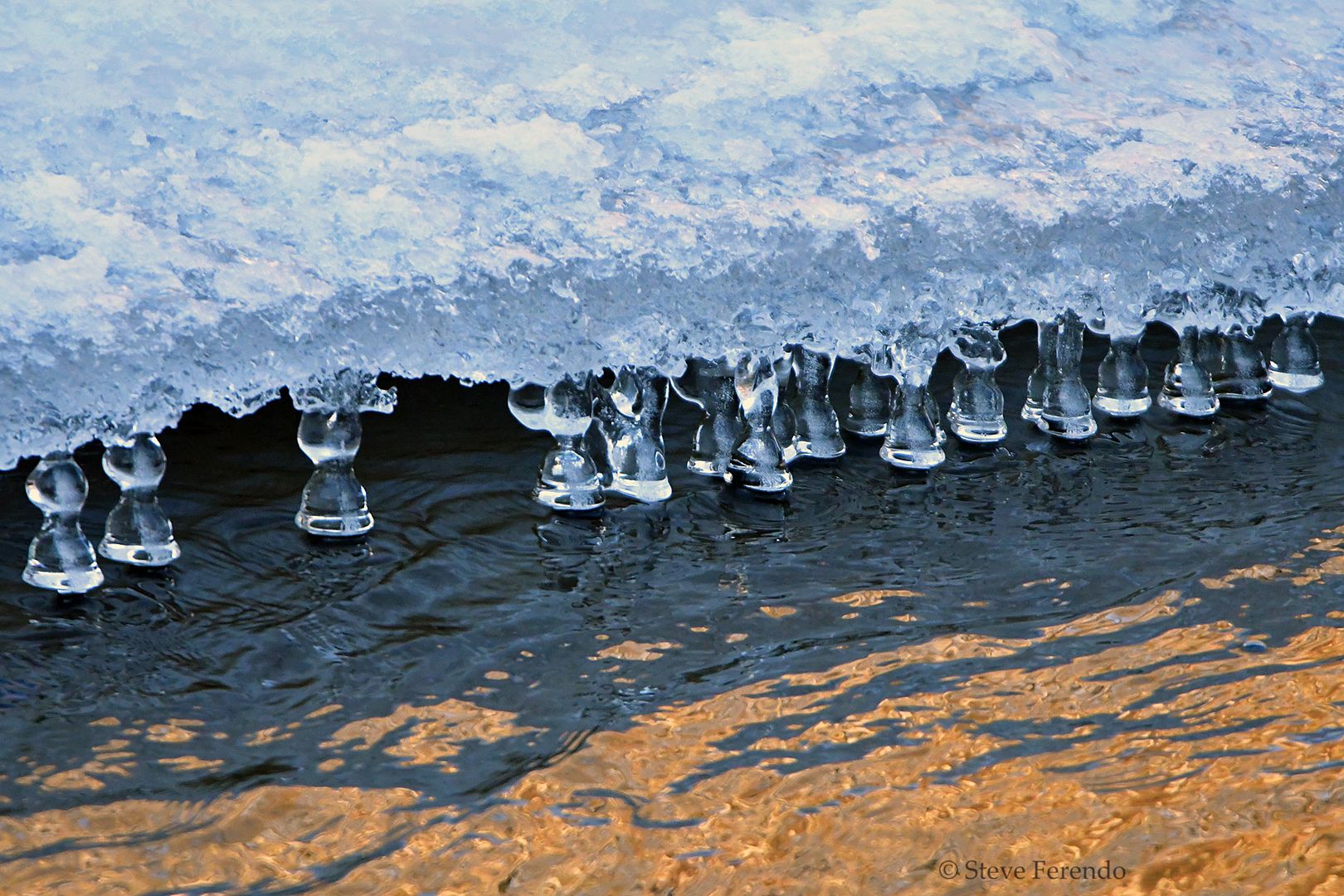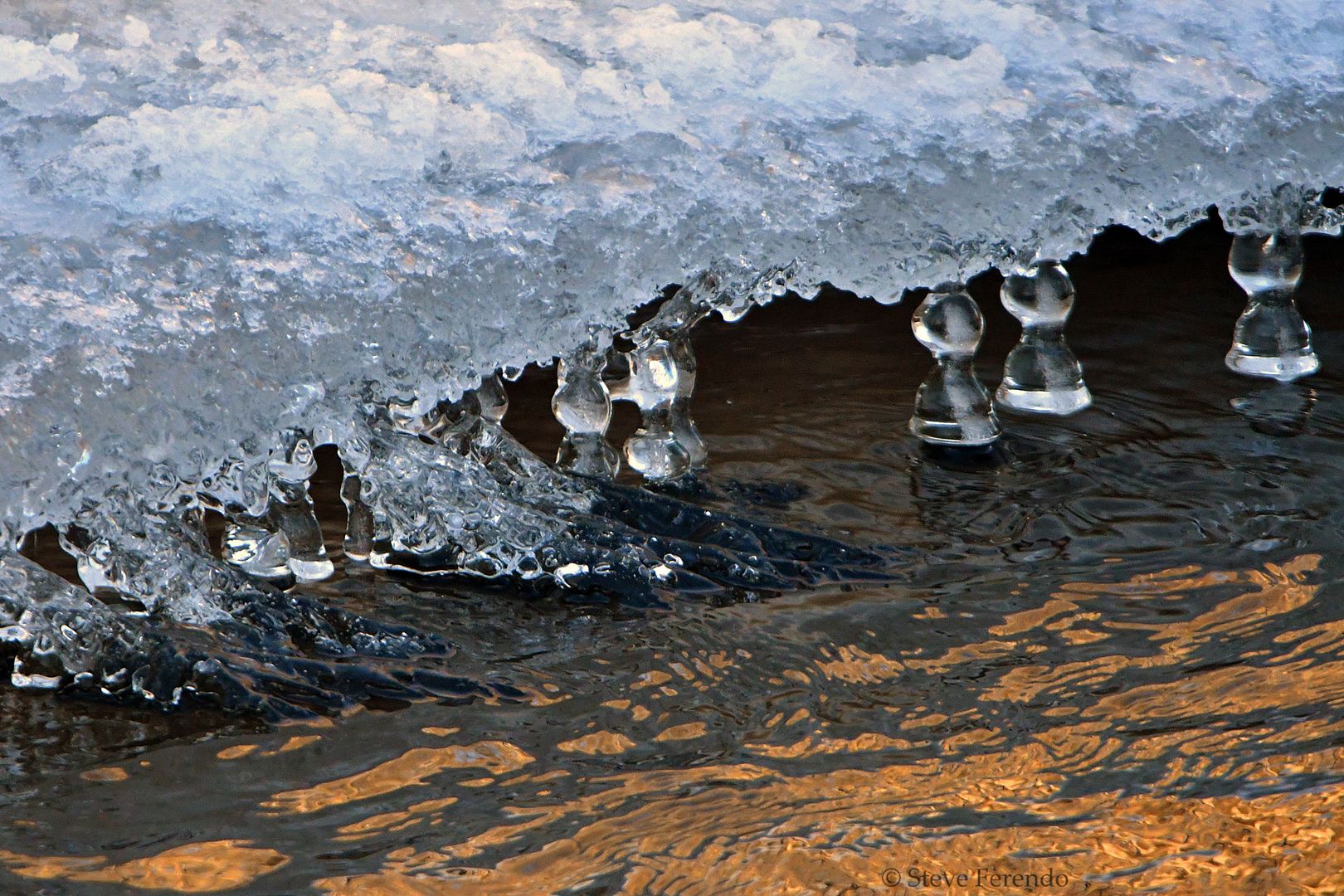 Sometimes ice refreezes into interesting shapes...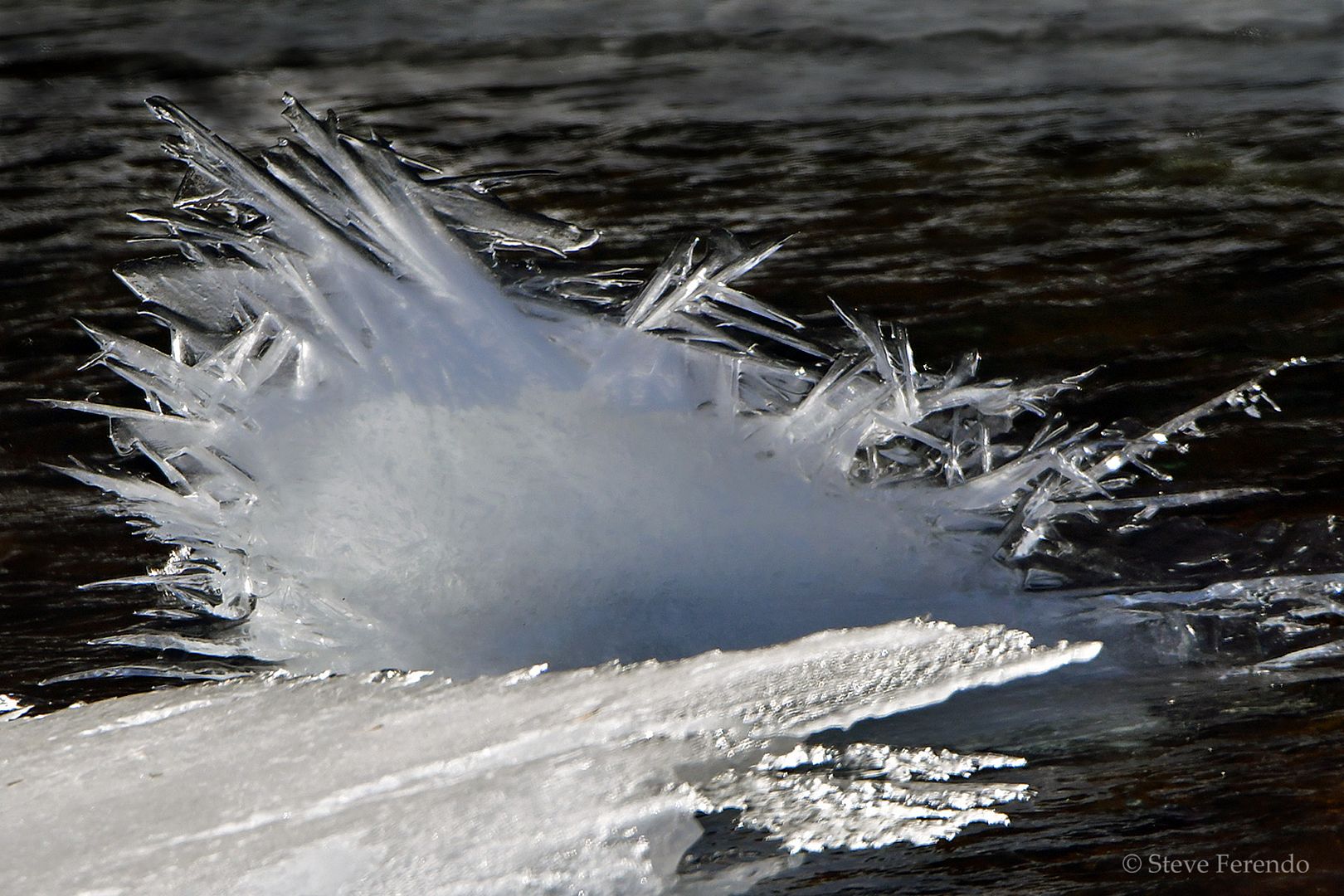 Many are probably familiar with well known image of the "mad bluebird". Yesterday I had an opportunity to create my own image of one...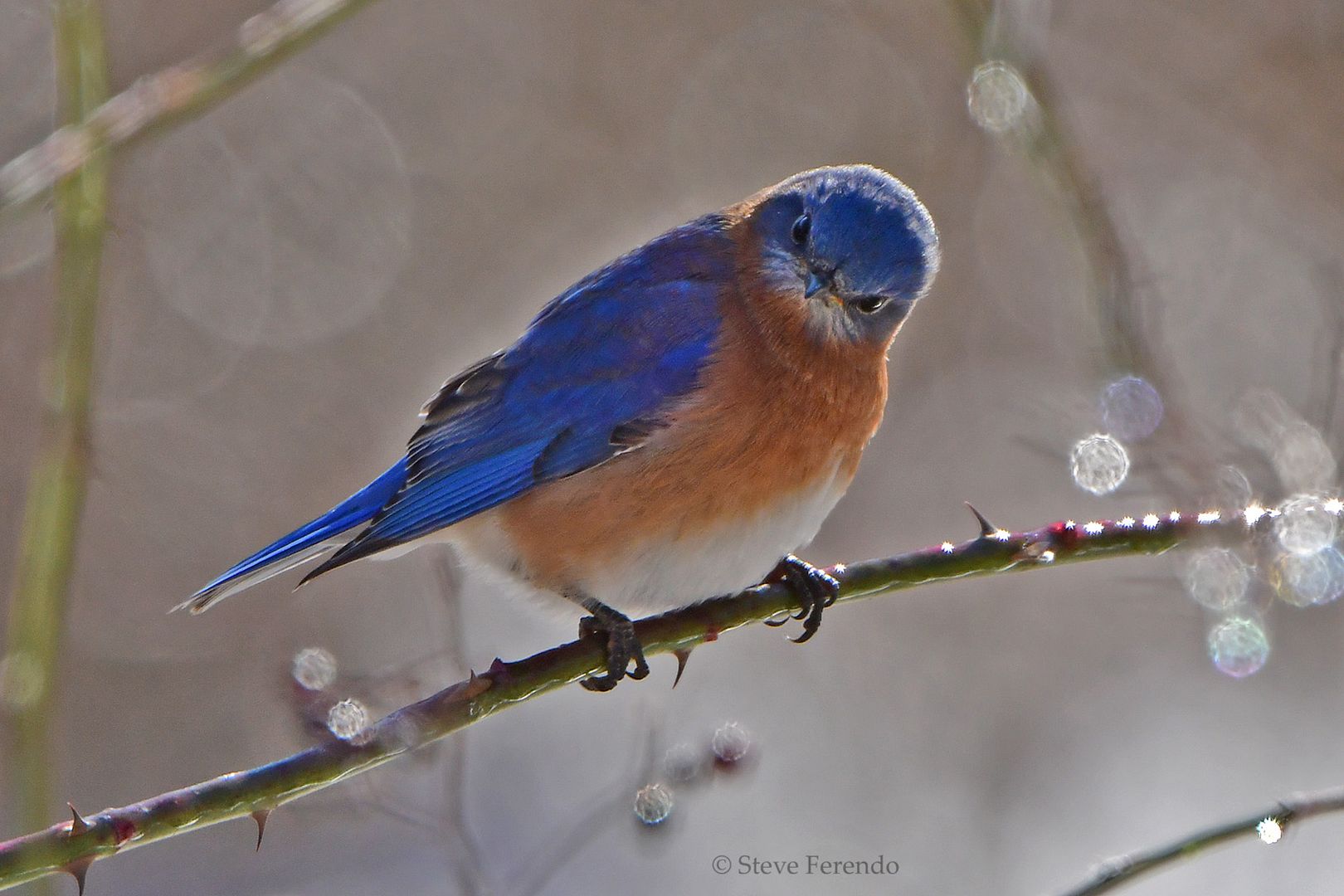 The vegetation was encrusted with freezing rain. The morning sun passing through the frozen drops created the background highlights seen in these images...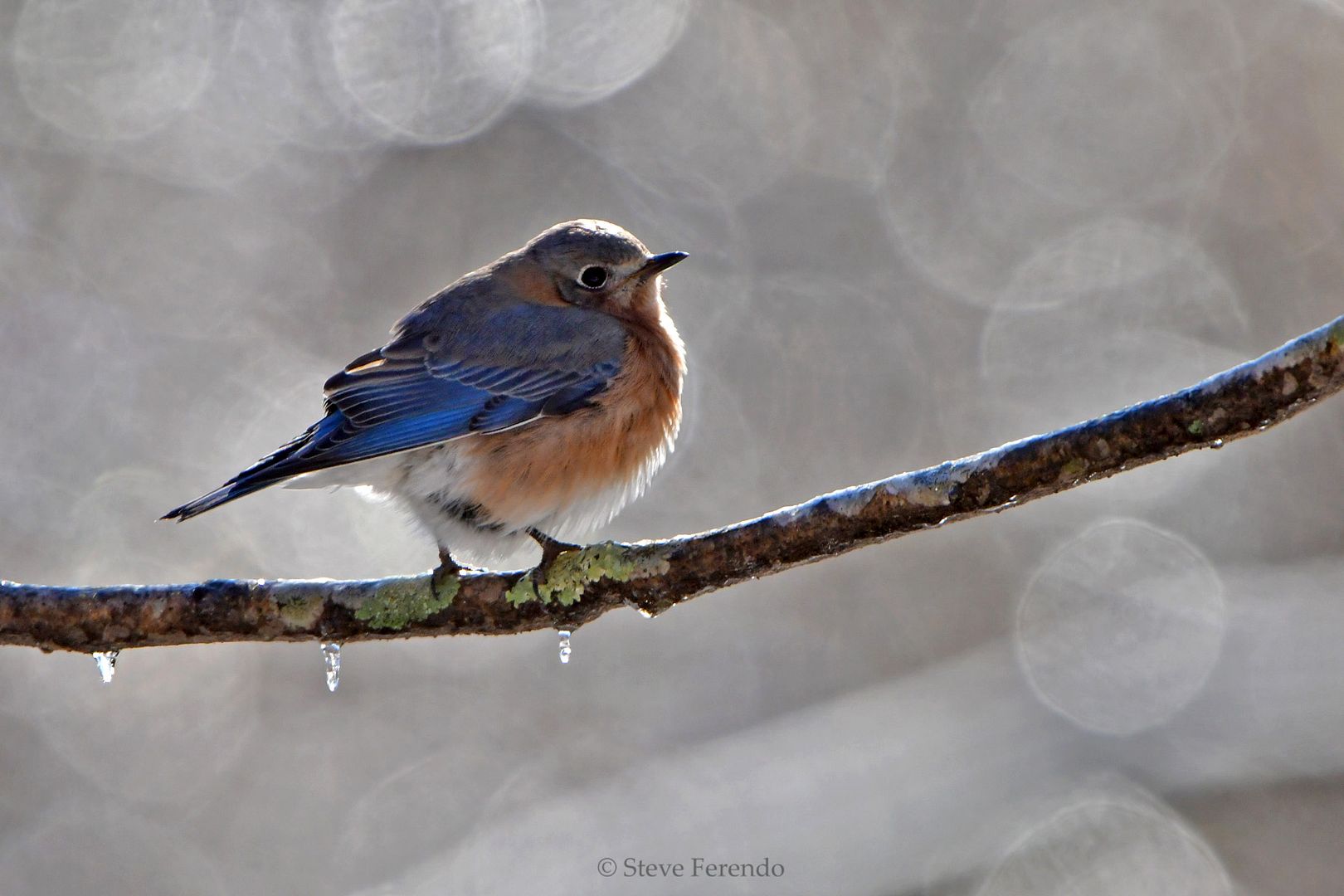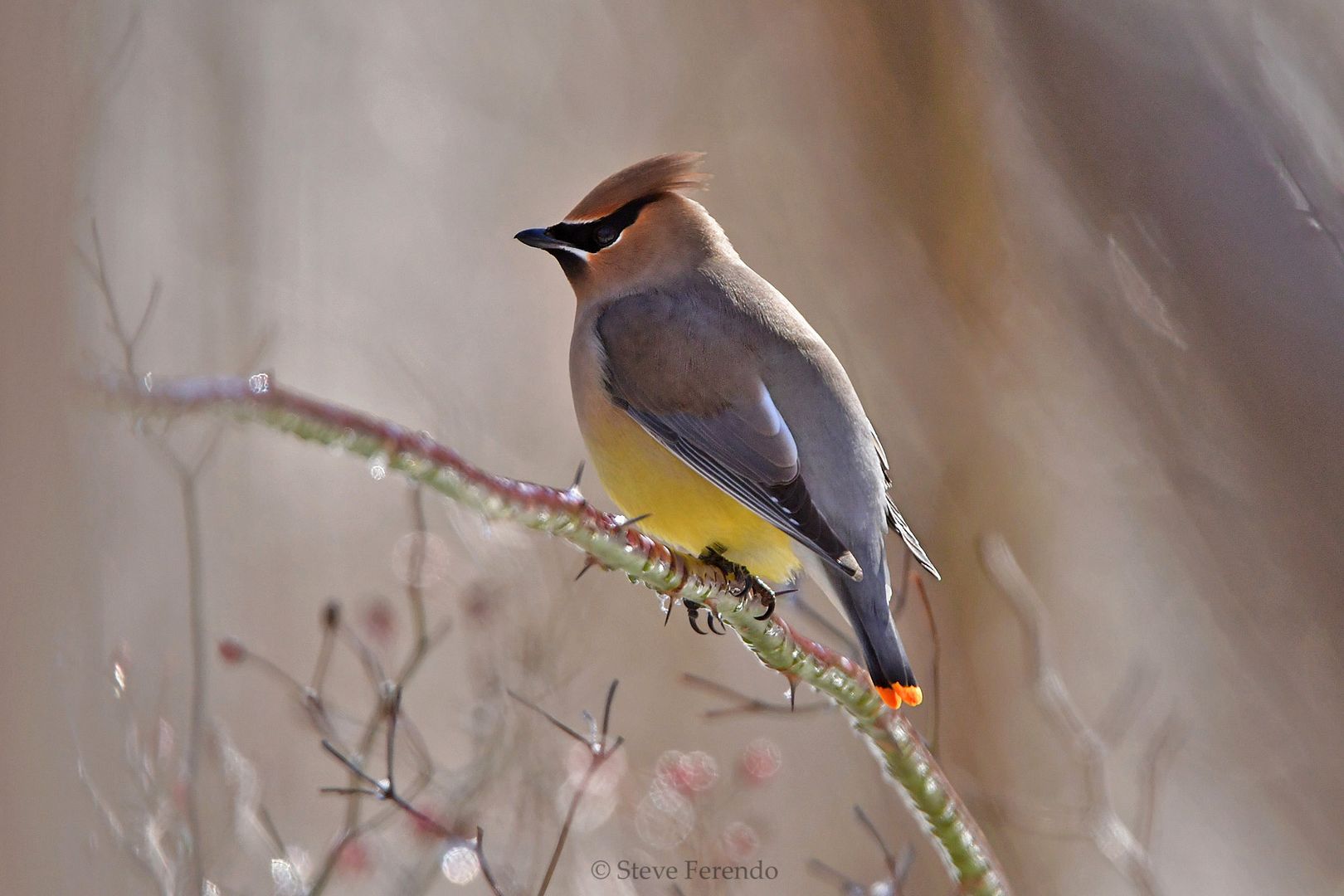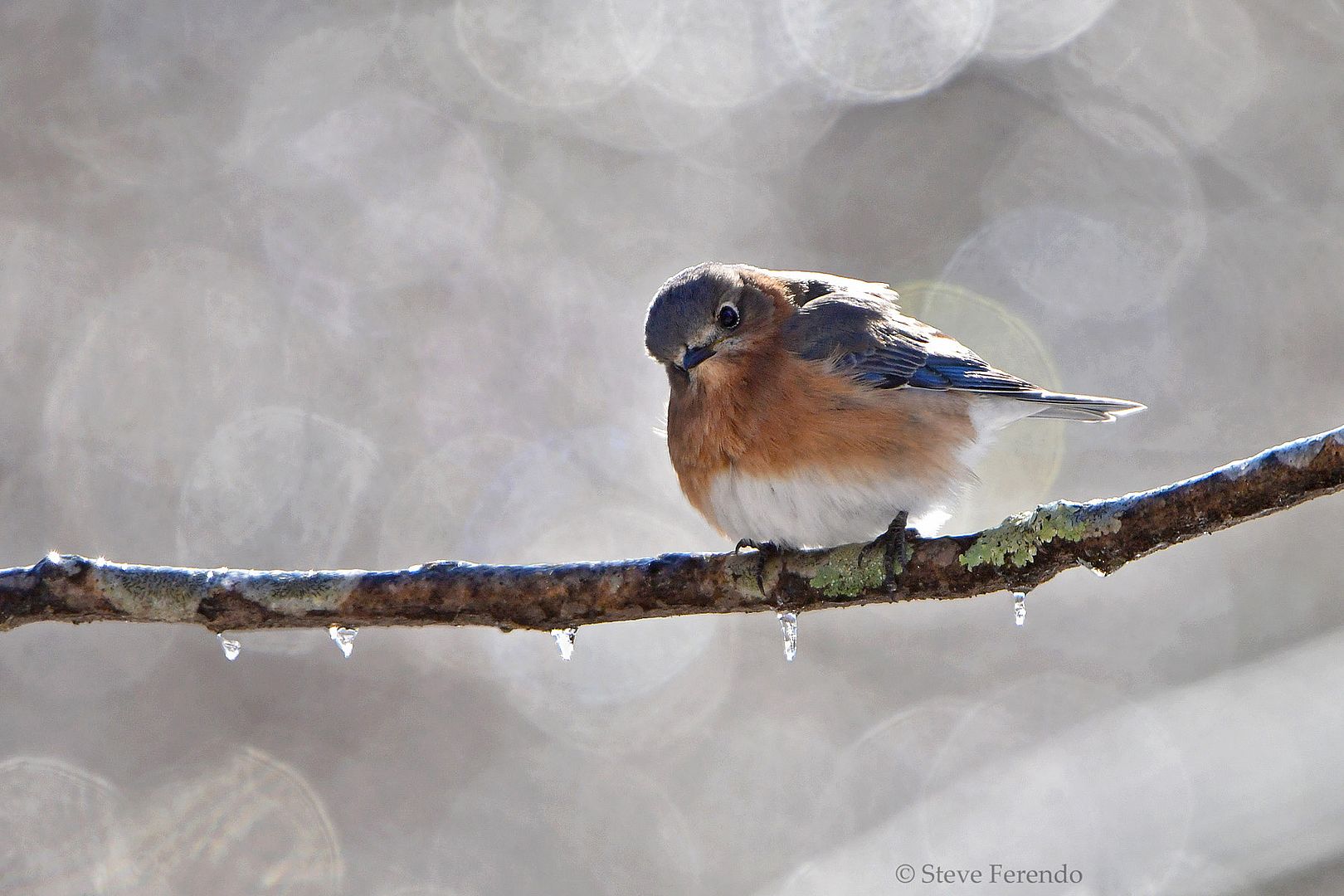 On another morning in a different place, a mourning dove enjoys basking in the sun on a rock...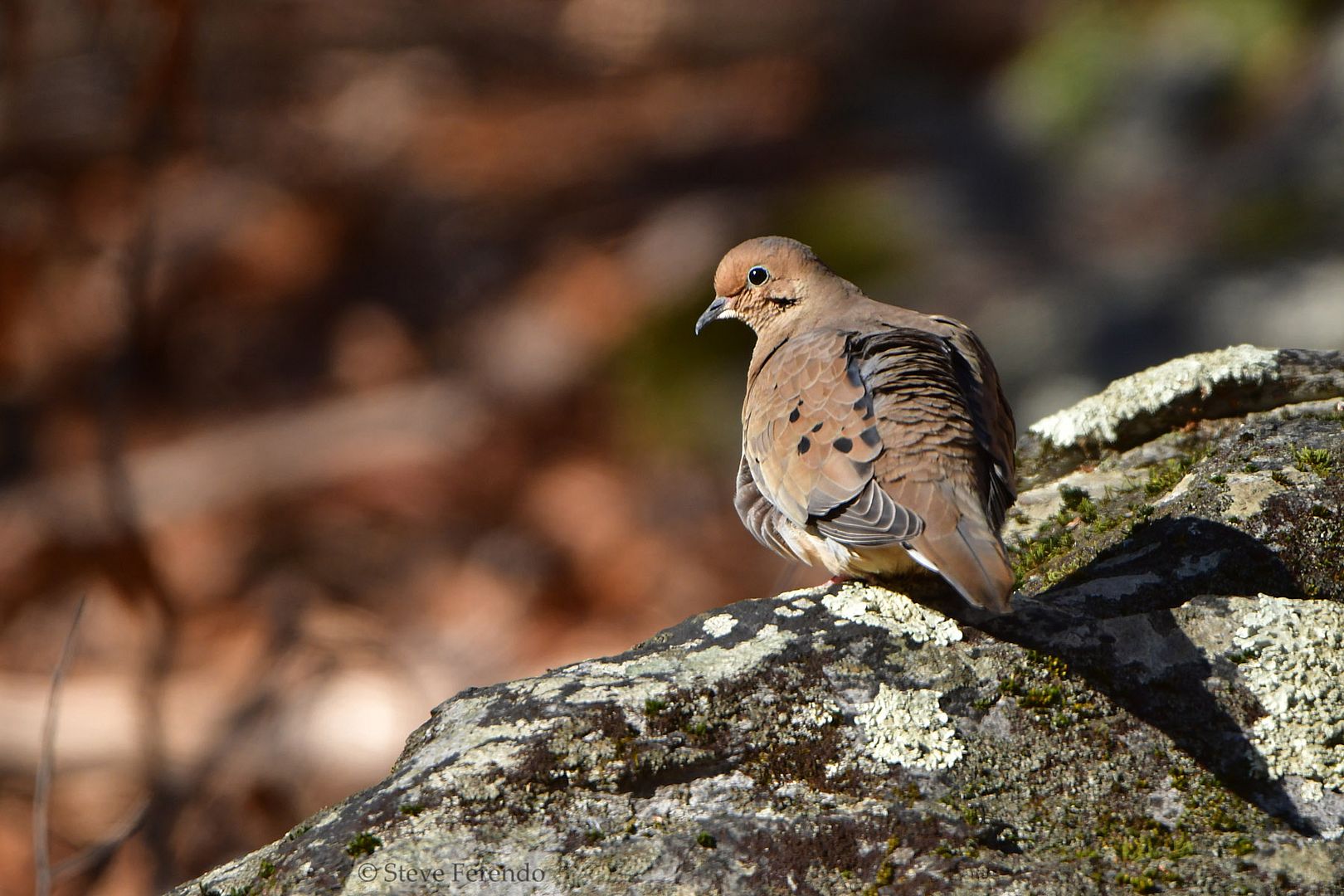 Thanks for visiting, feel free to share, be well and come back soon.