This young fox squirrel was so busy stashing hickory nuts for winter that he failed to notice me...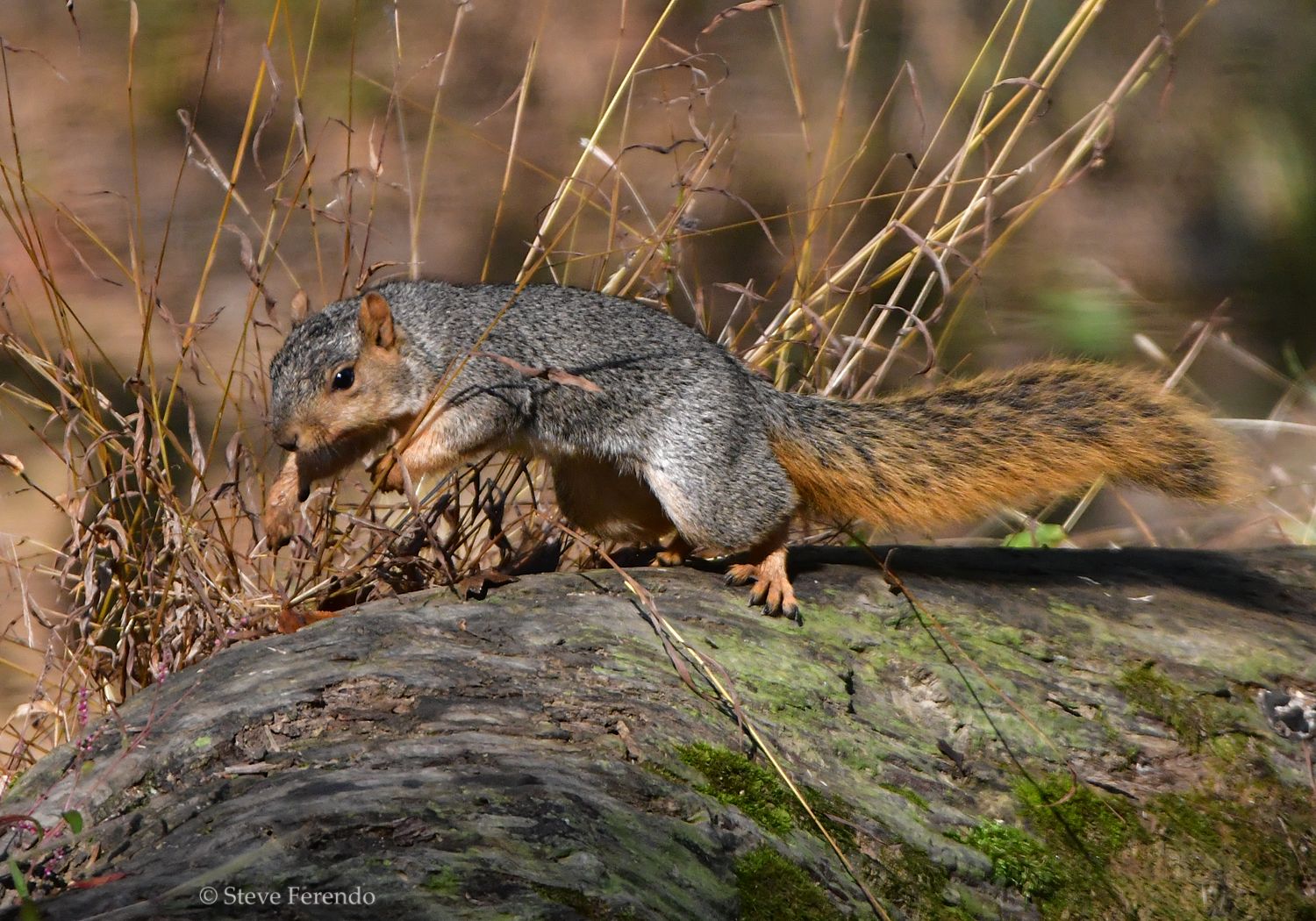 He scampered down the log several times in search of fallen nuts...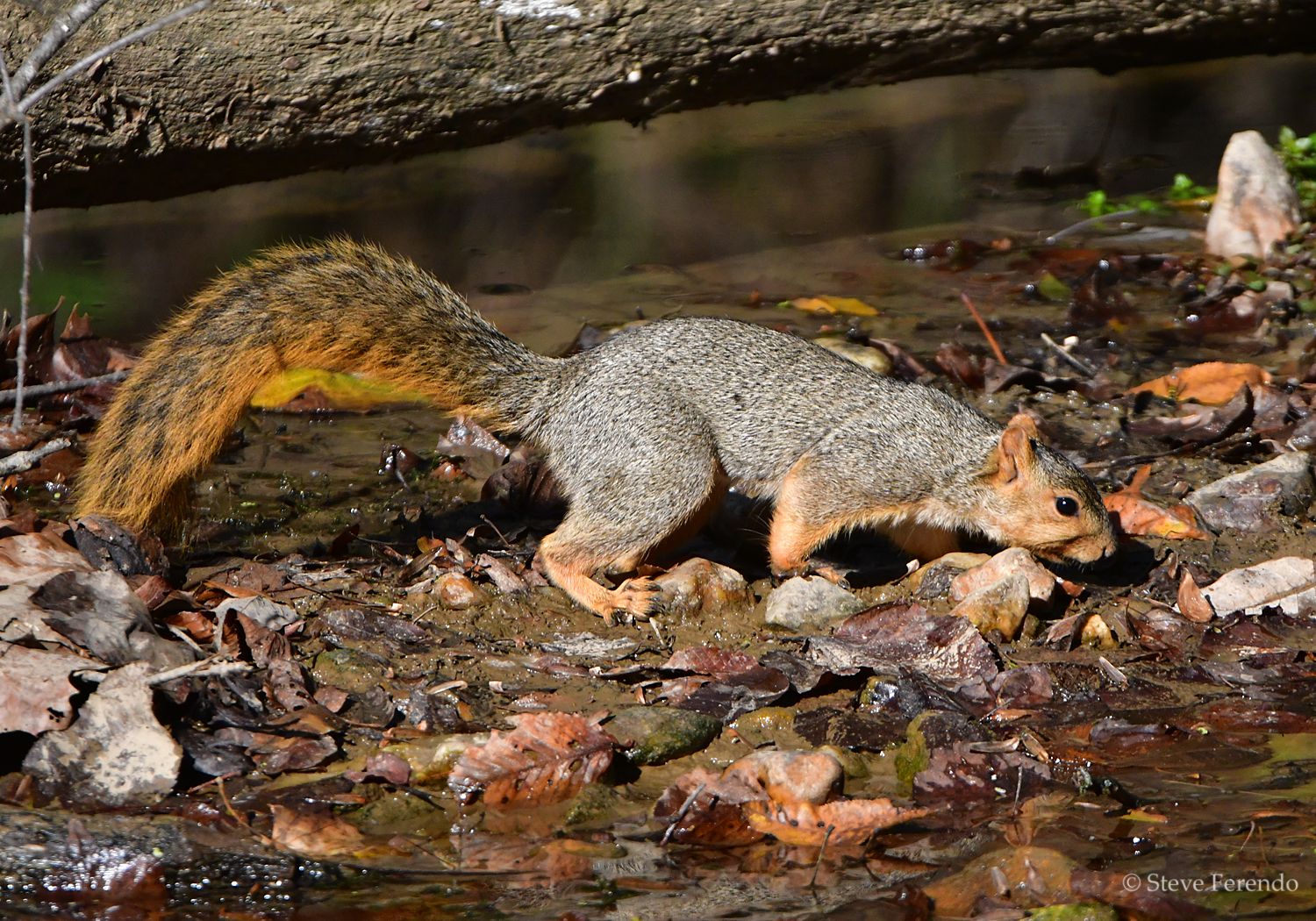 When he found one he would hop onto the log...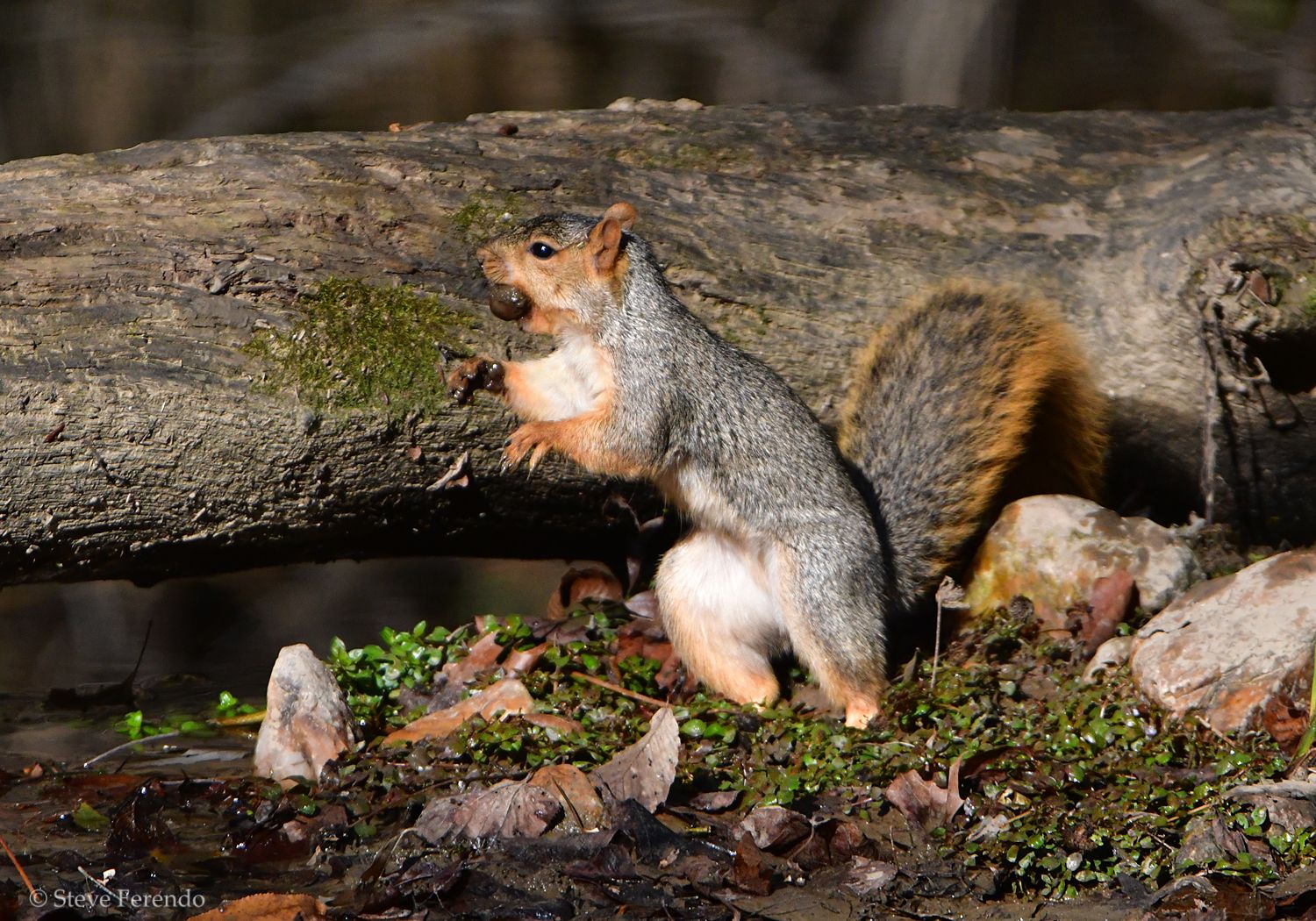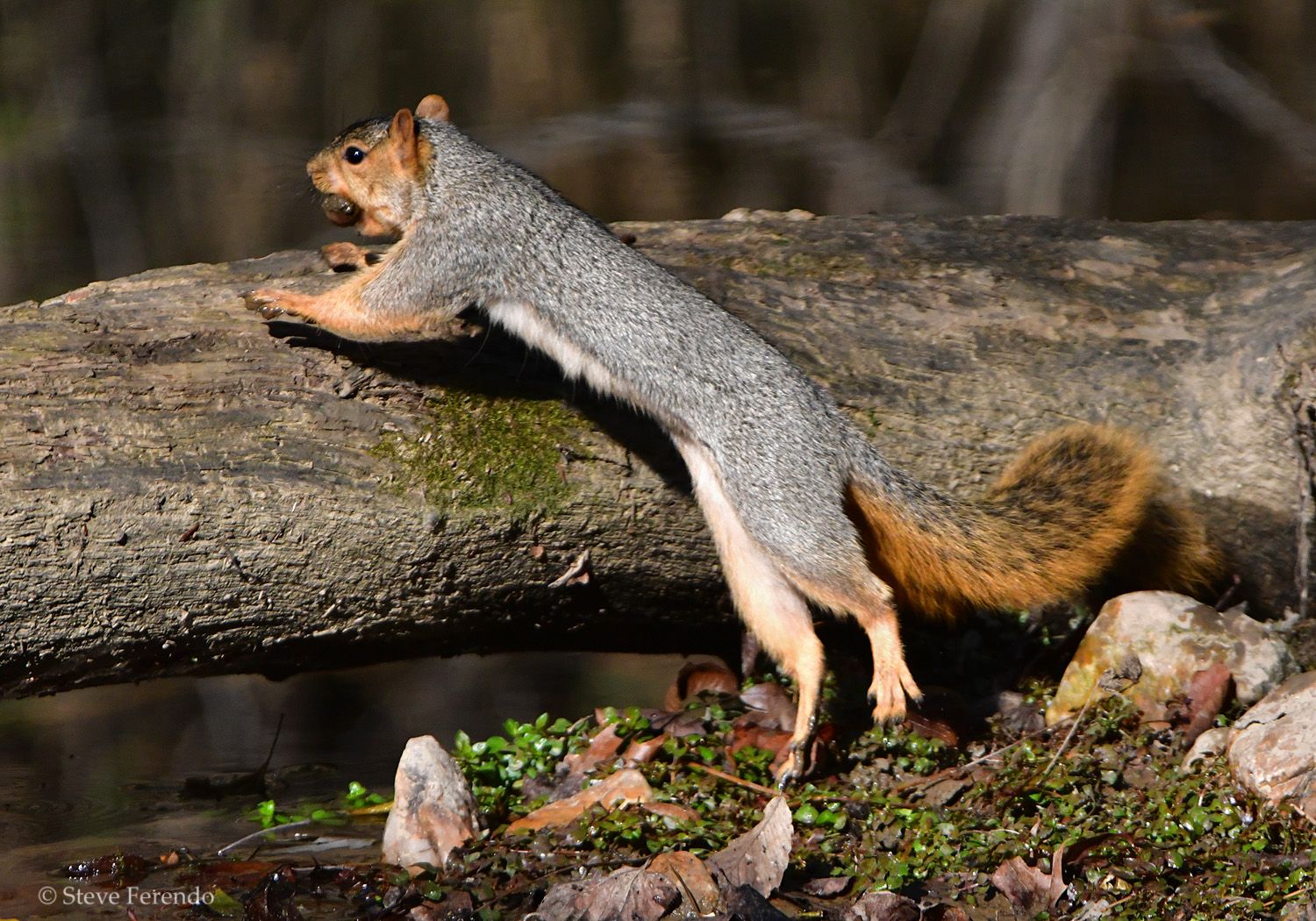 Where he gnawed off the outer shell, seemingly with great pleasure...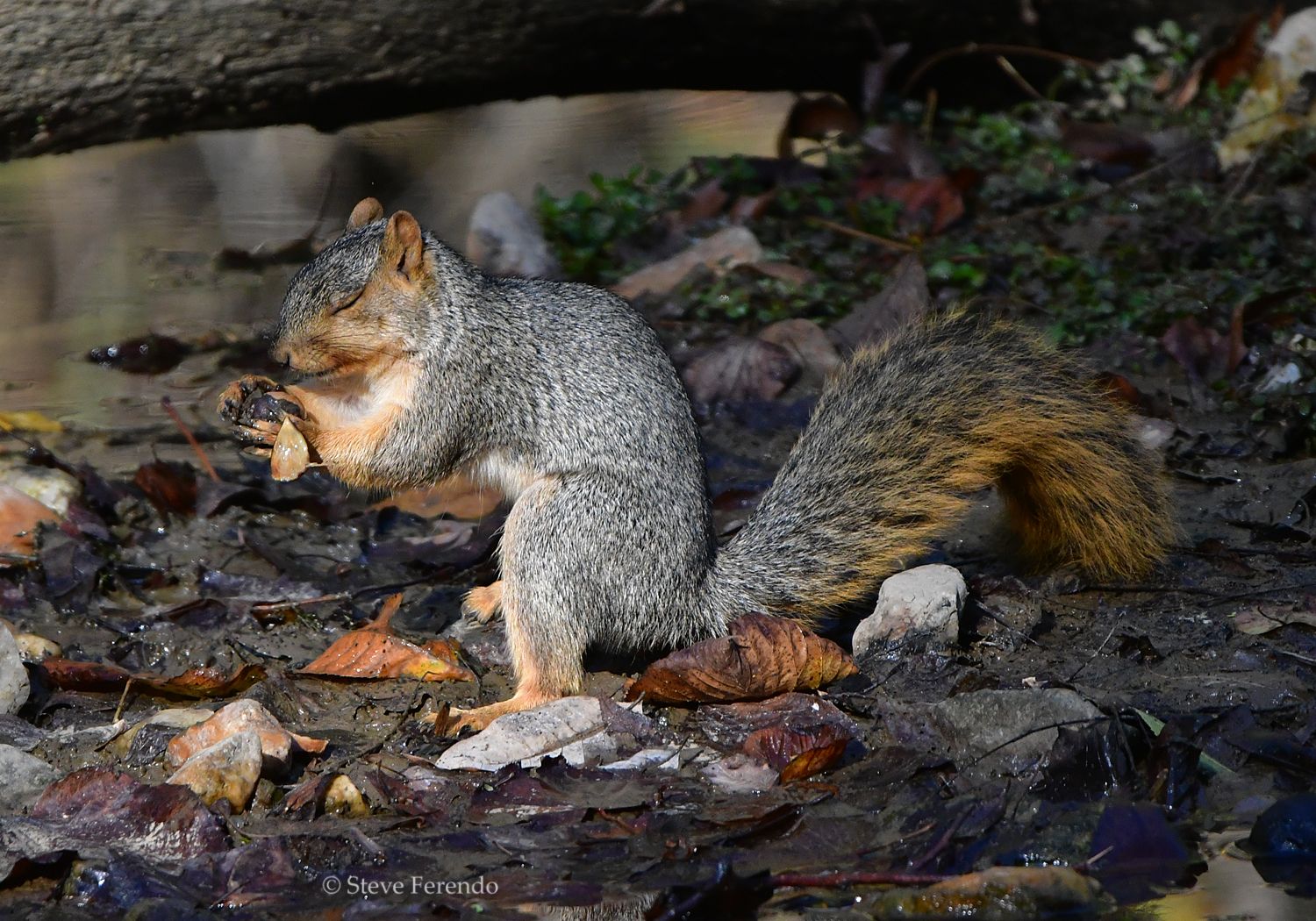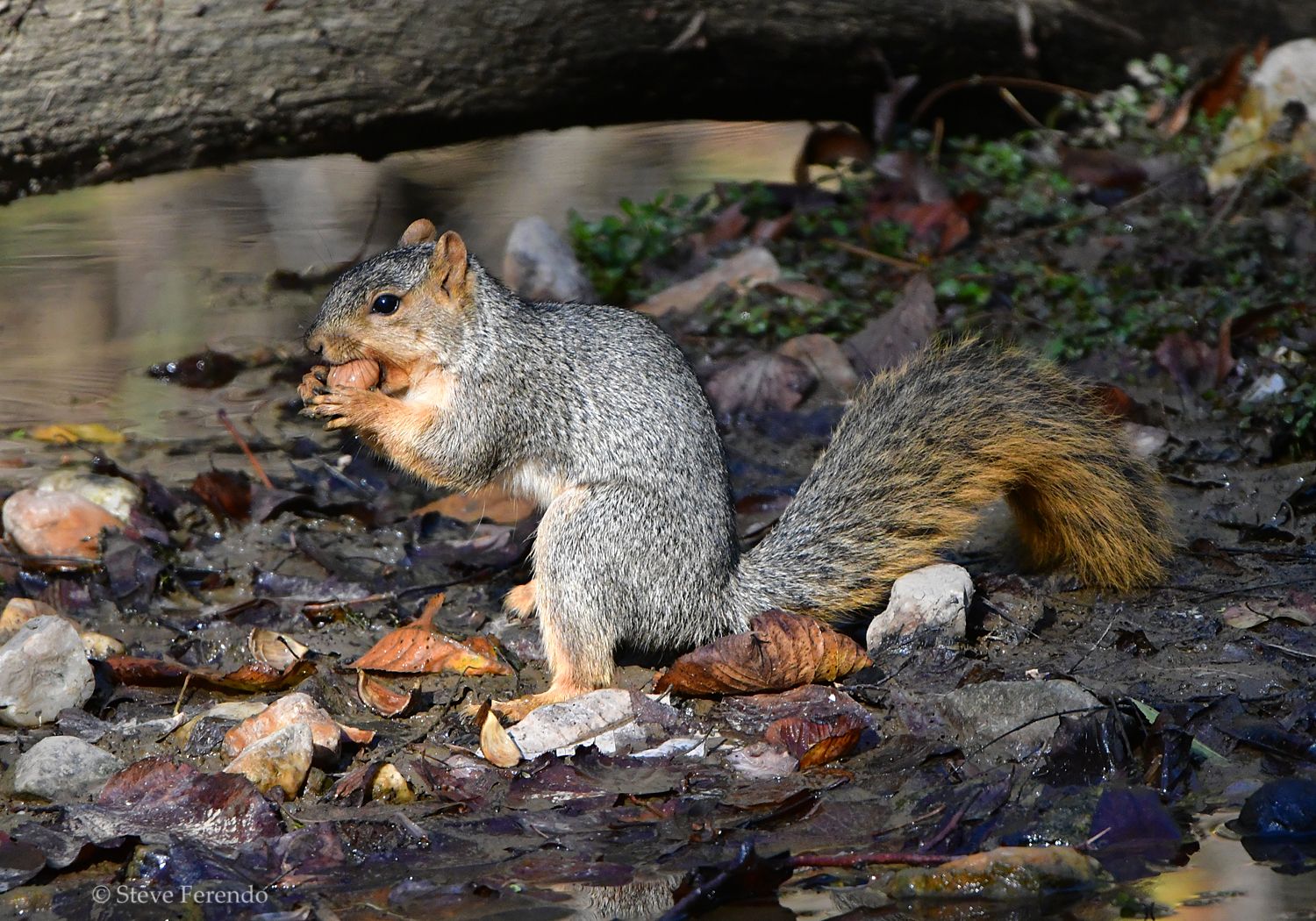 The next step was to find a suitable place to store the nut...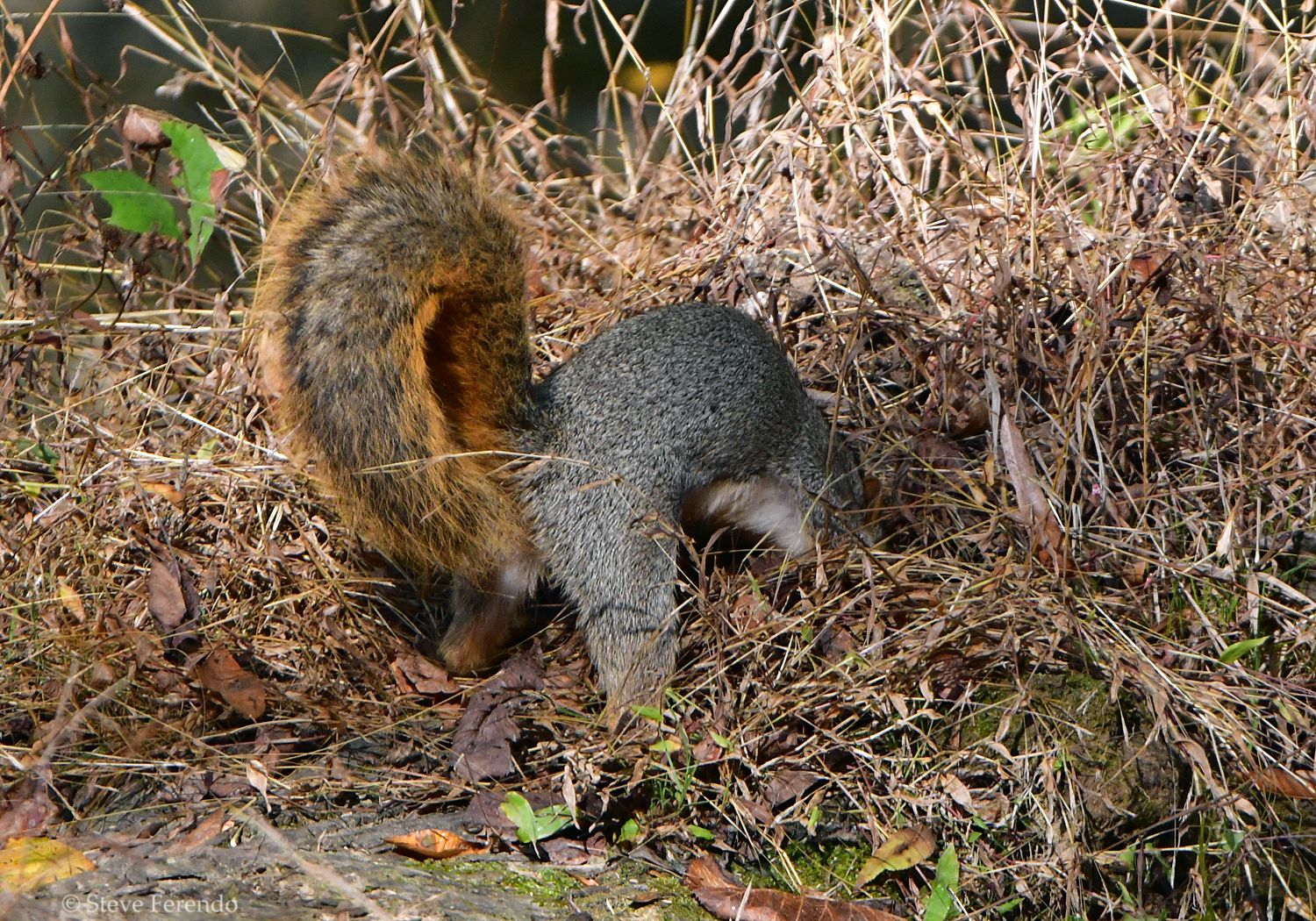 All of this activity left him thirsty...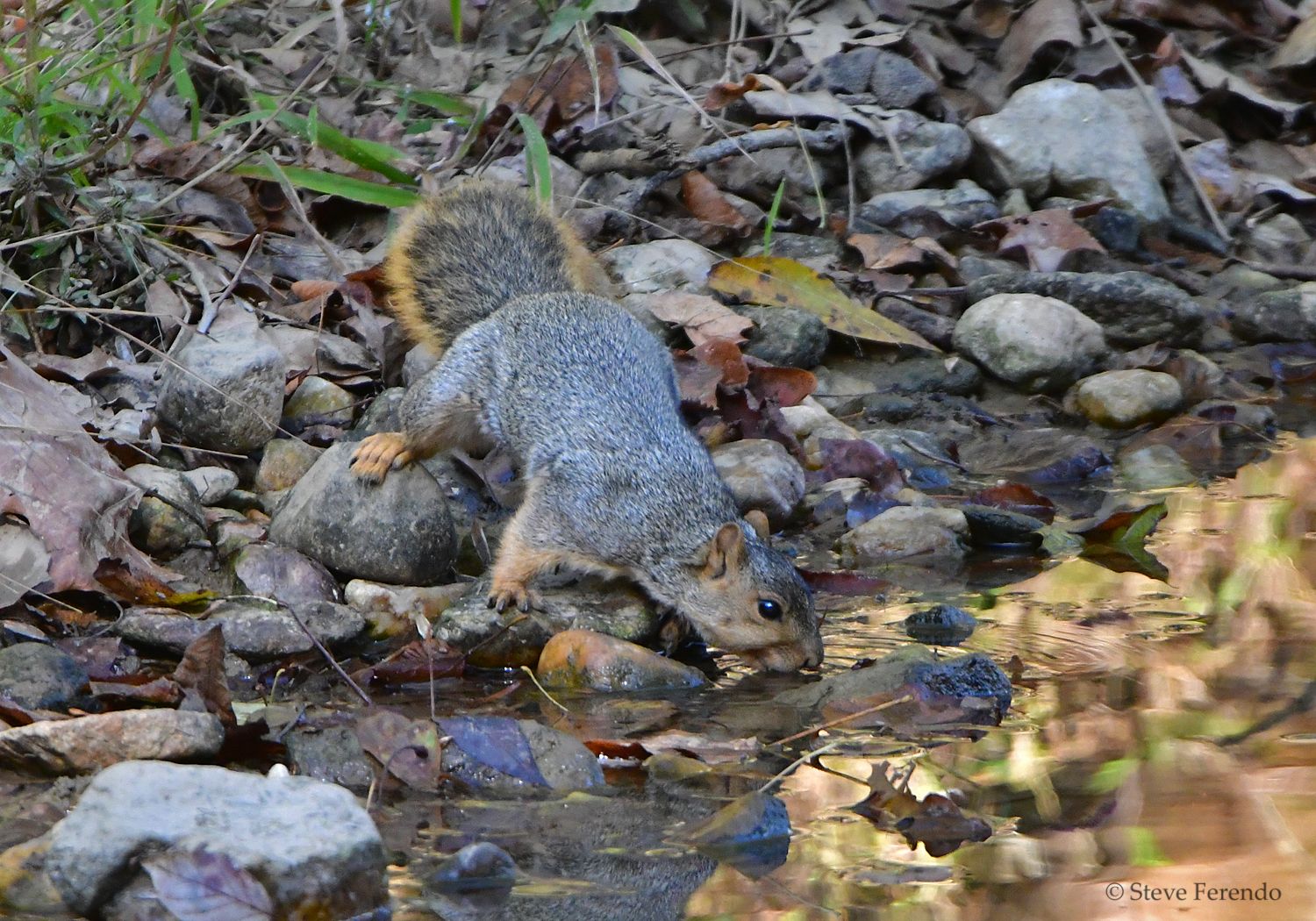 I enjoyed watching his antics for some time...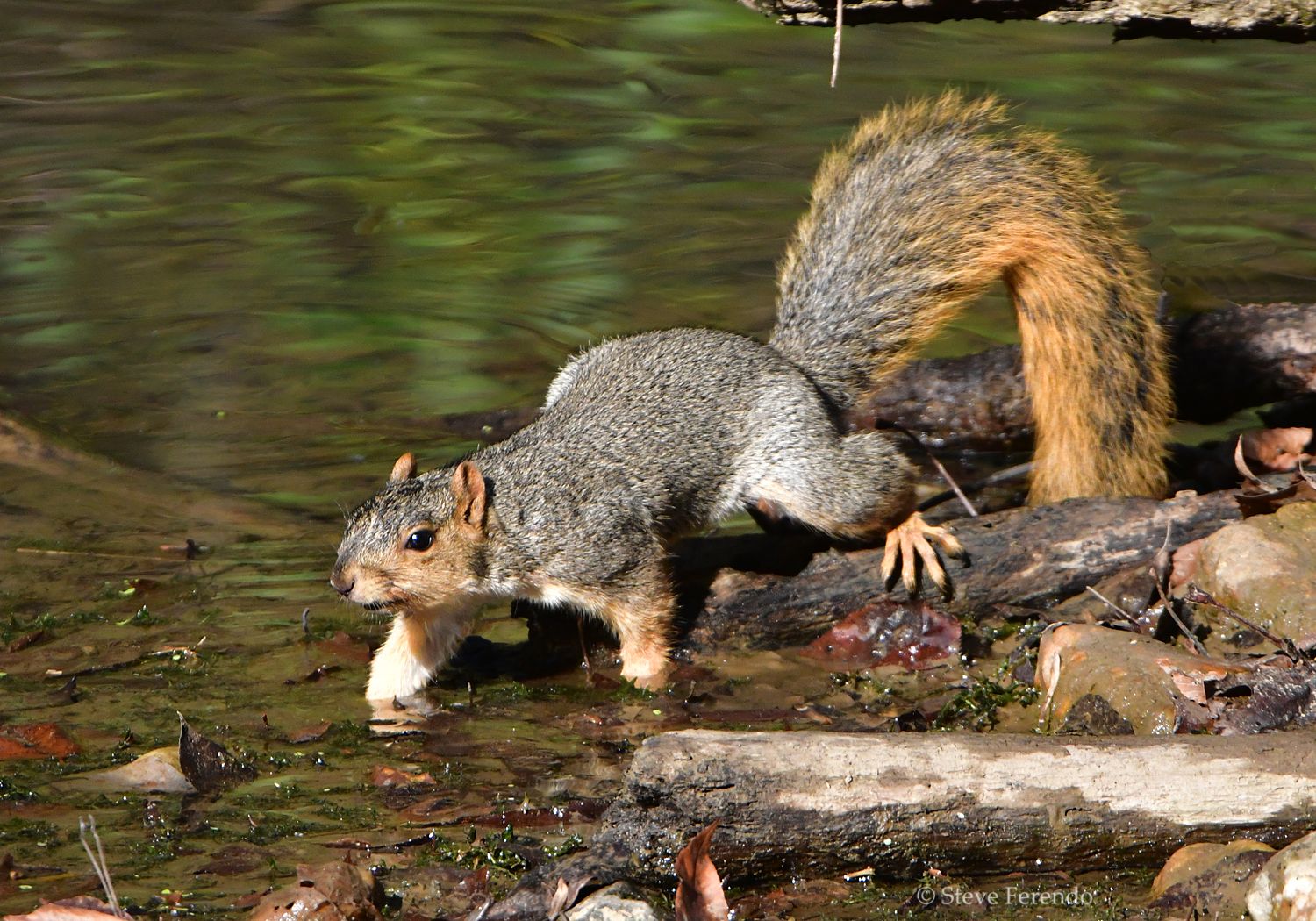 Thanks for visiting, be well, and come back soon.