Elk are commonly seen in Yellowstone and Grand Teton National Parks. They have been here for centuries. Their appearance can enhance almost any landscape...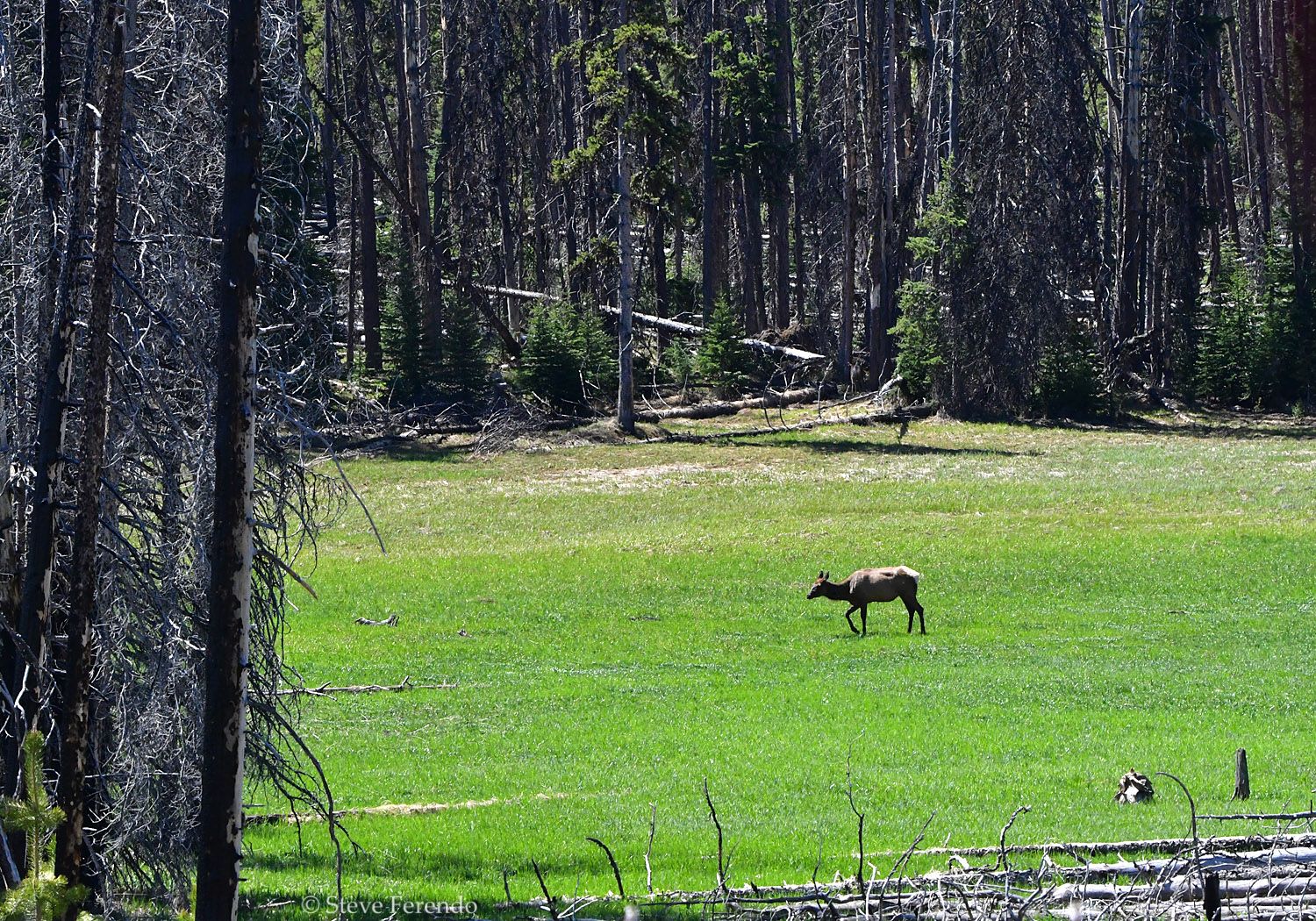 In the fall the large antlers of the bulls command the attention of visitors; but in the spring and summer even the cows are crowd pleasers...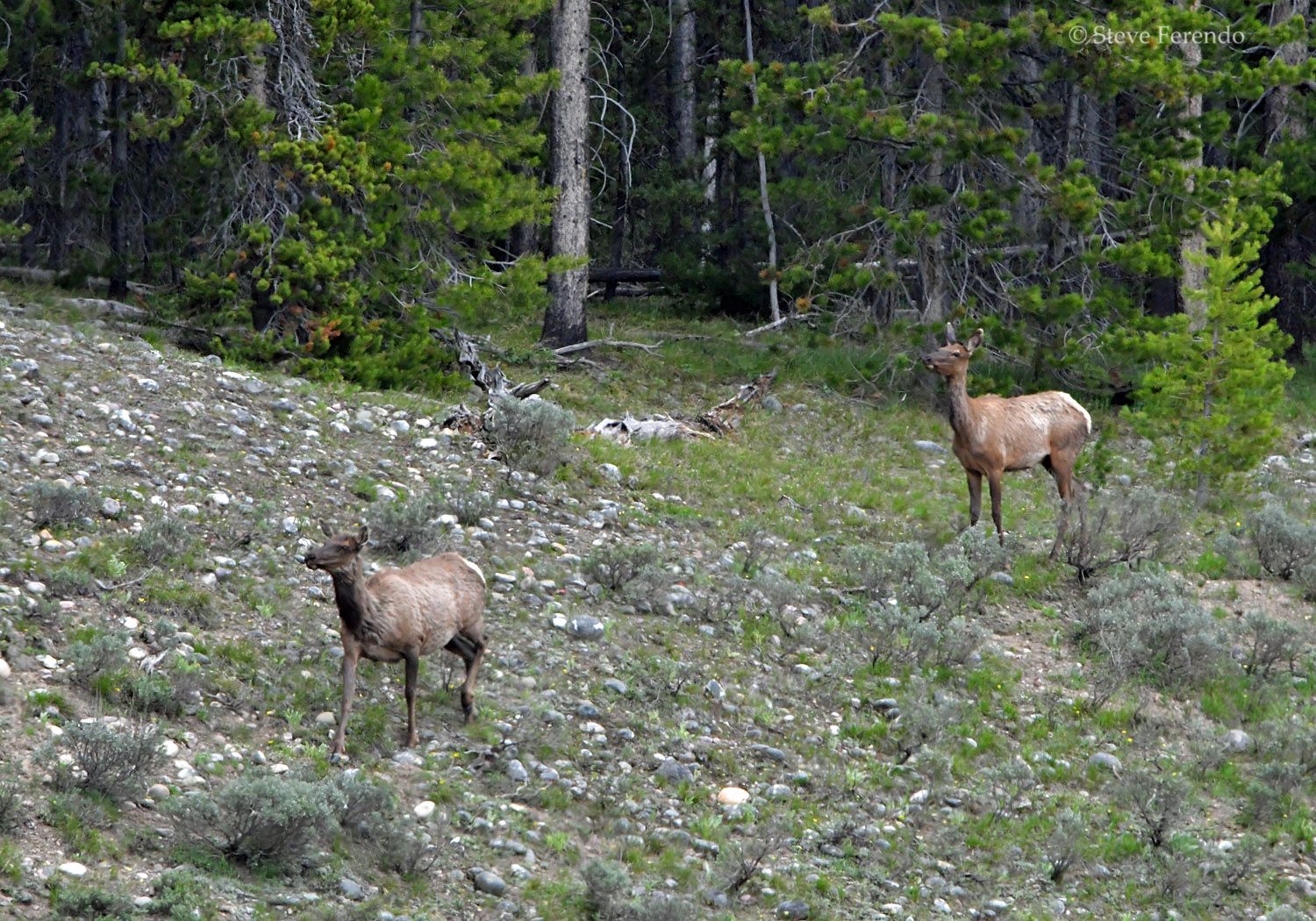 This bull is grazing near Uhl Hill, with the Tetons in the background...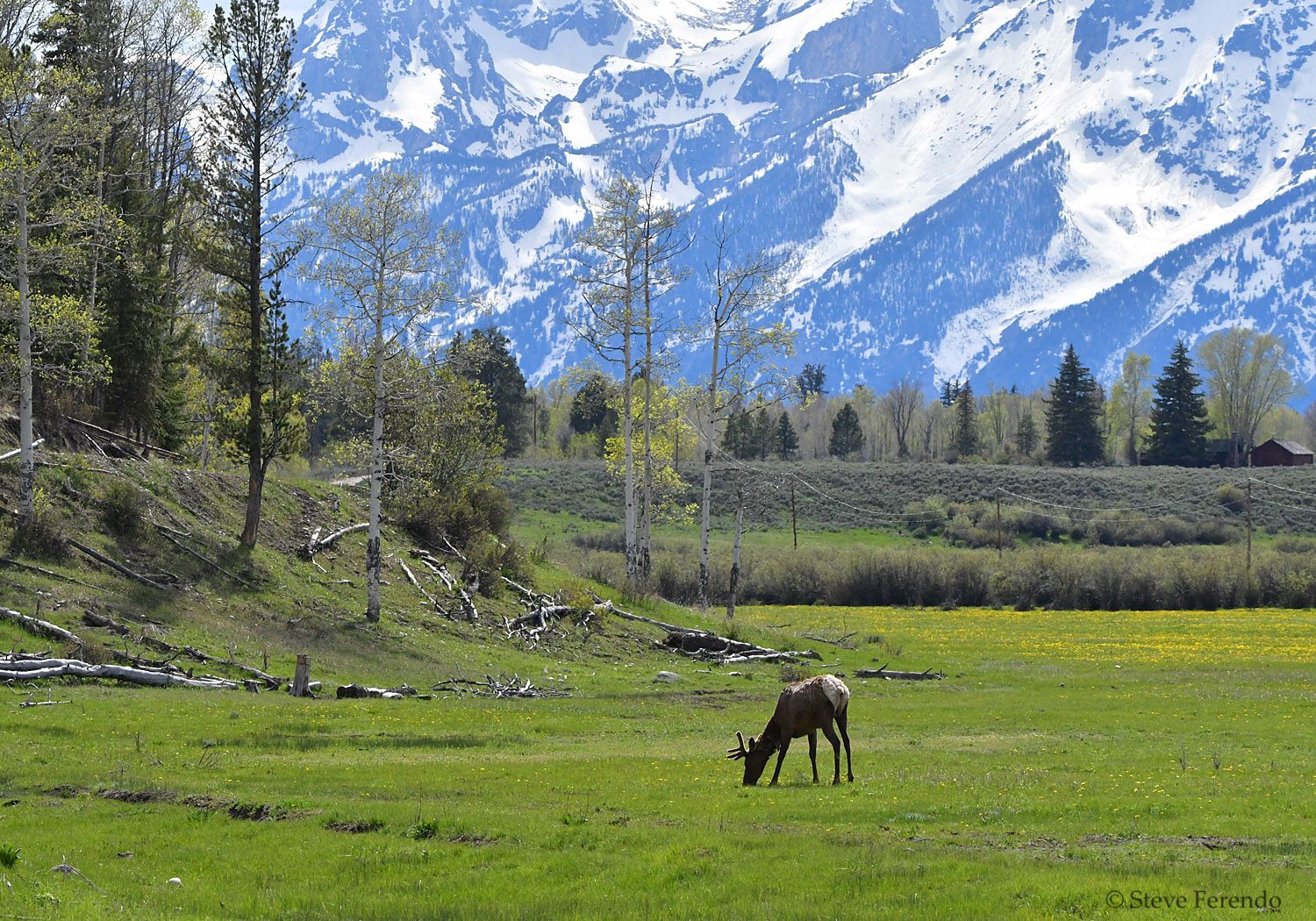 Spring is the birthing season, with cows delivering calves in unexpected places. This cow was in labor in our campground at Mammoth Hot Spring...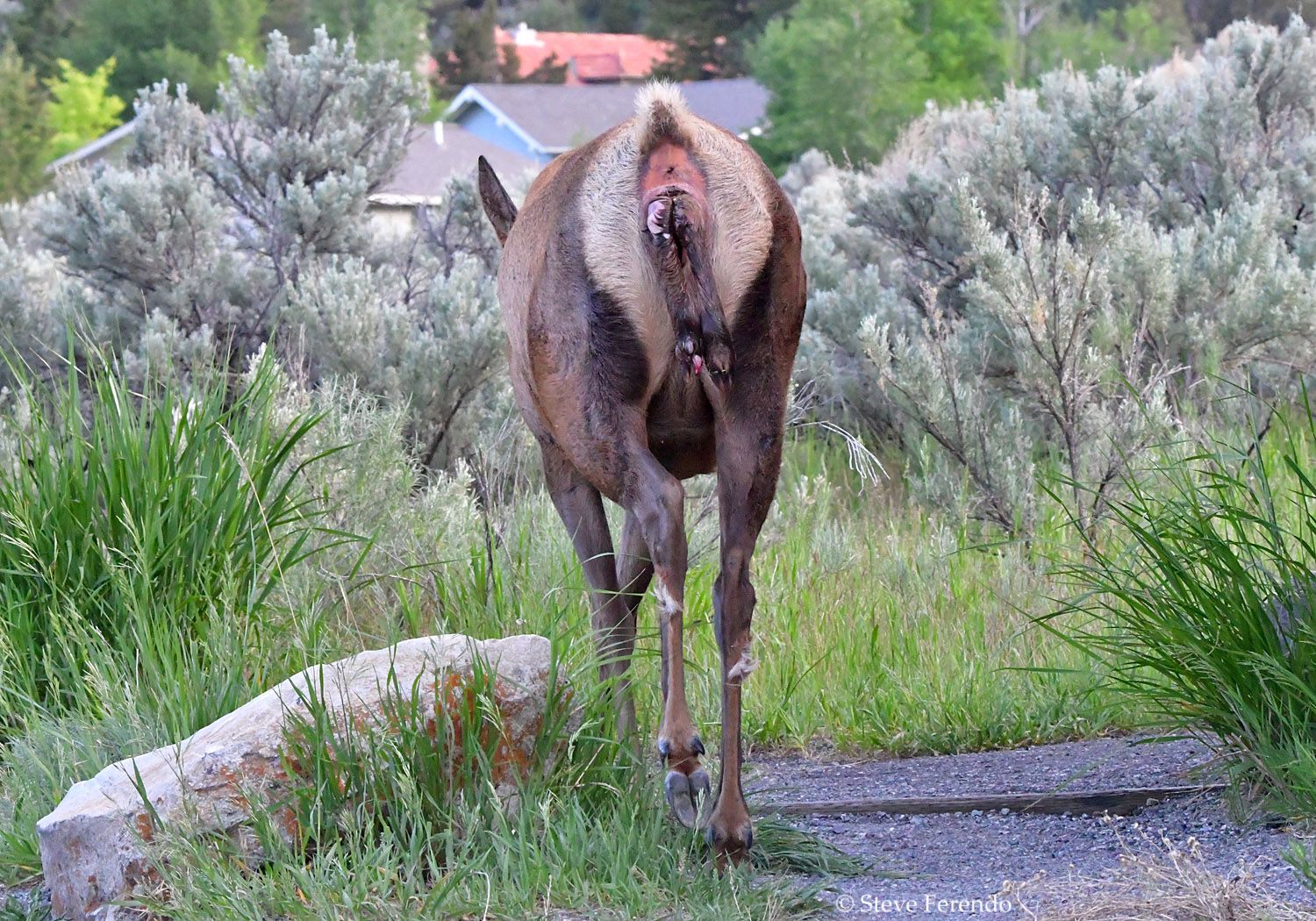 When the calves are young the mothers often leave then alone while they forage...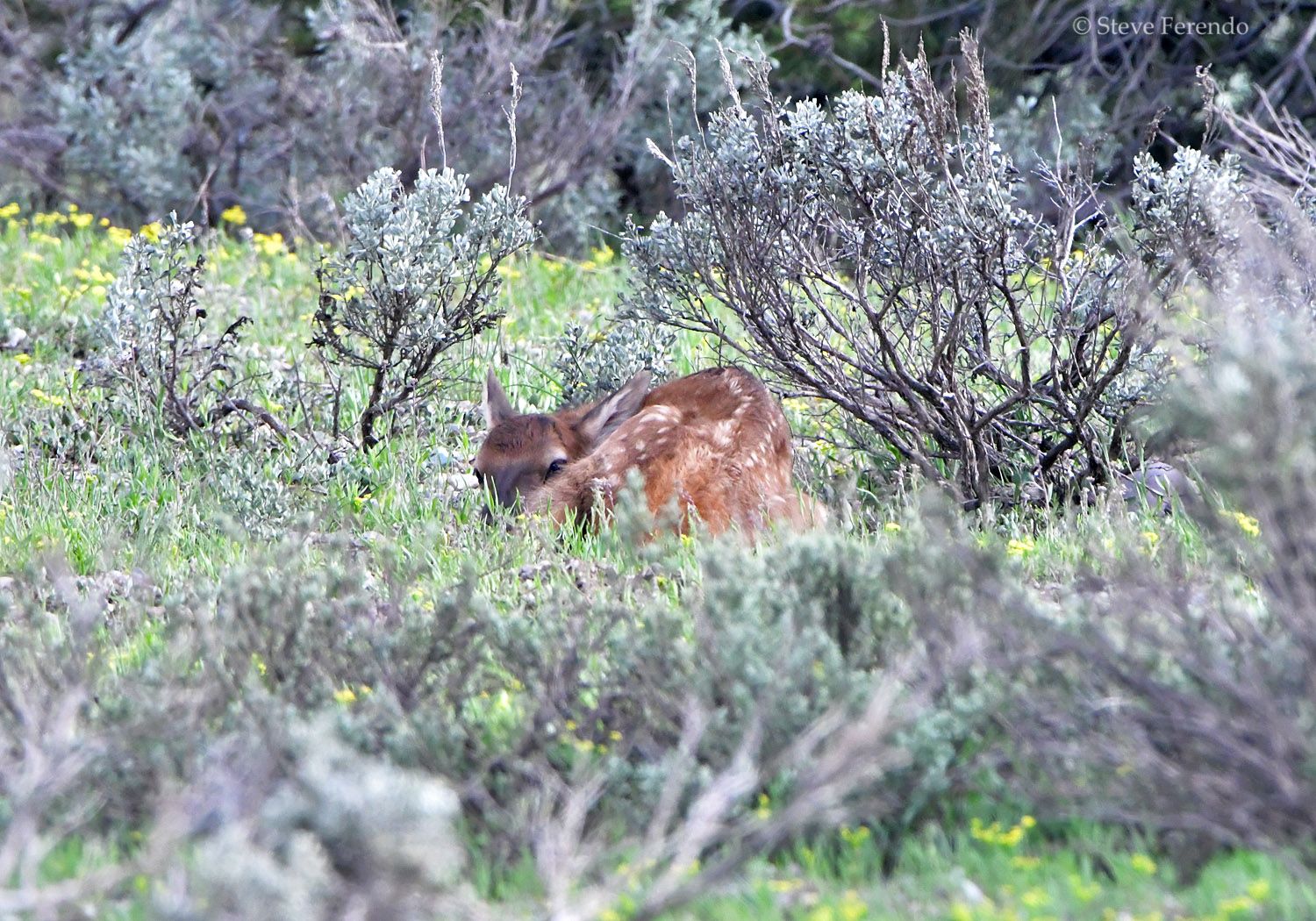 Once the calves are old enough to keep up they are often found at the mother's side...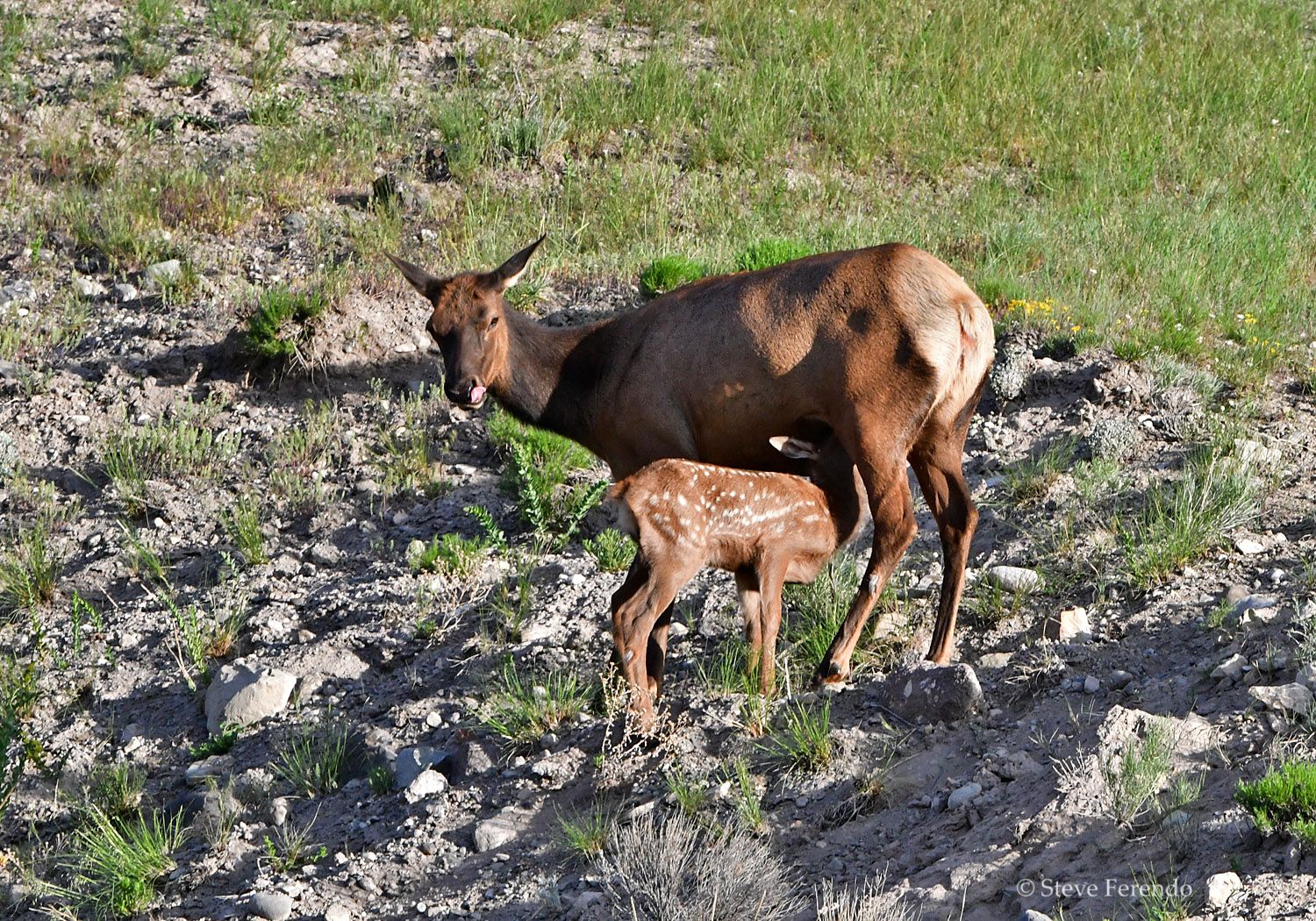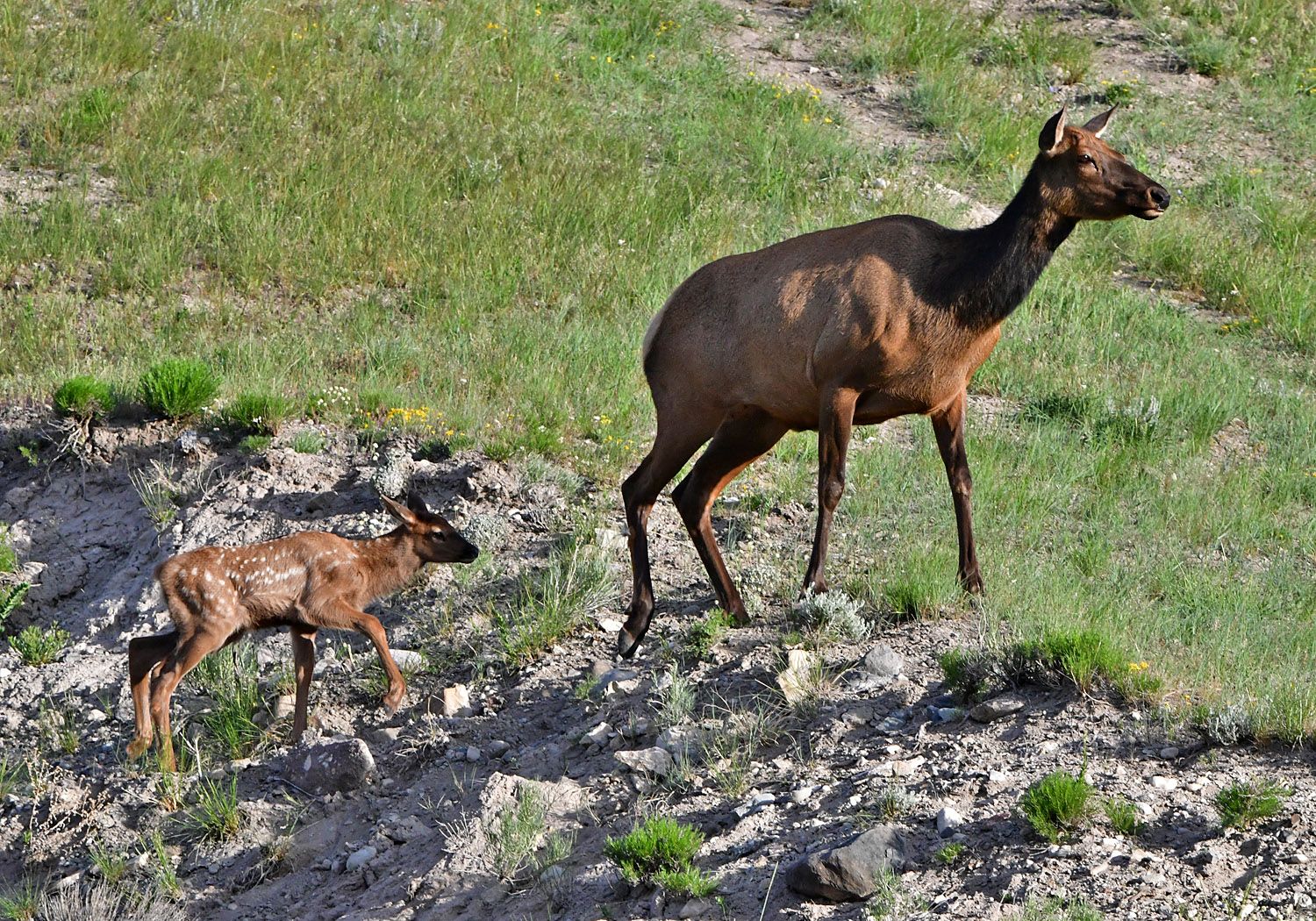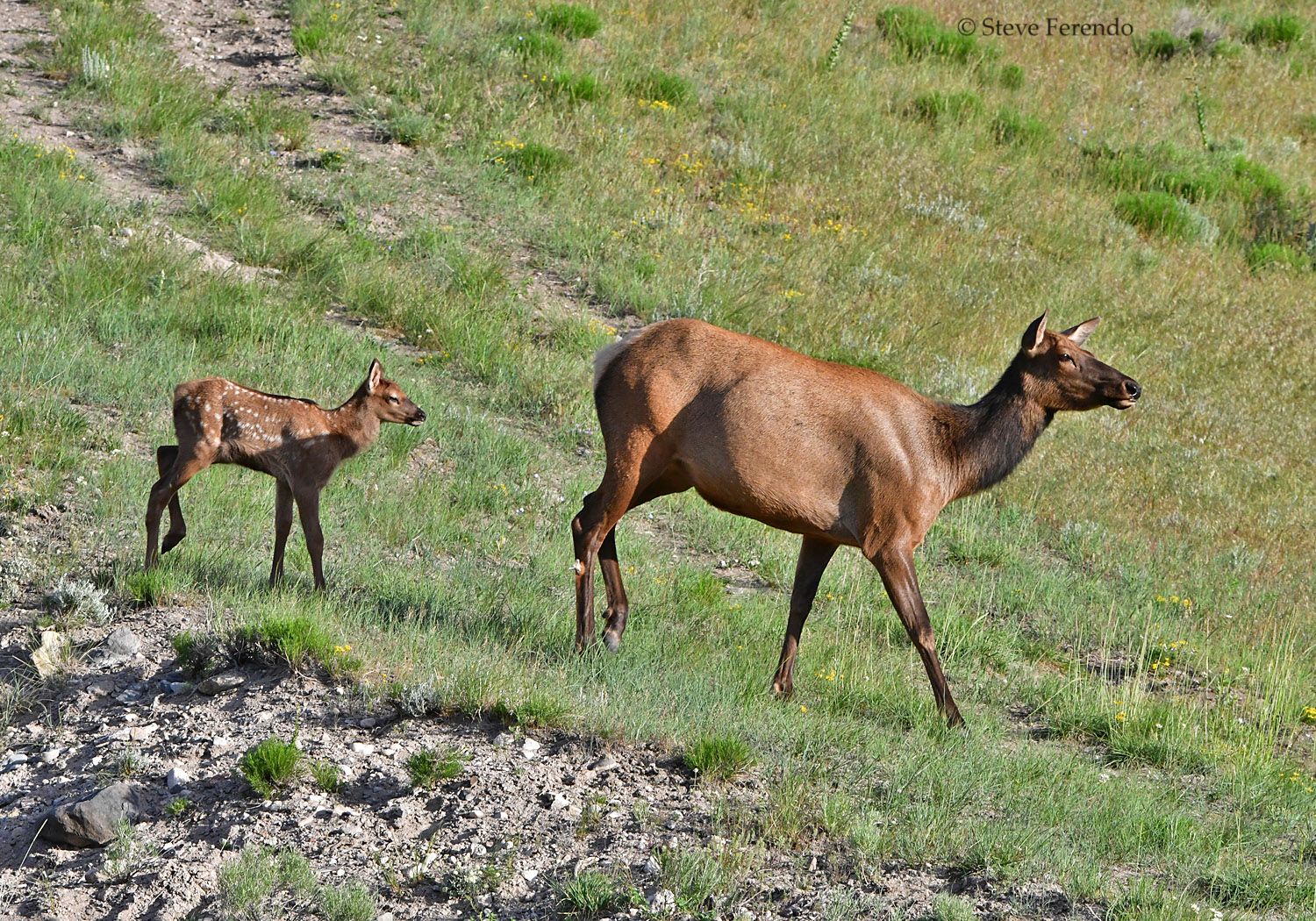 Thanks for visiting, be well, and come back soon.