Two days ago I finally observed bucks displaying rutting behavior. During the early stages the bucks are trolling...walking through likely areas hoping to catch the scent of a doe in estrus...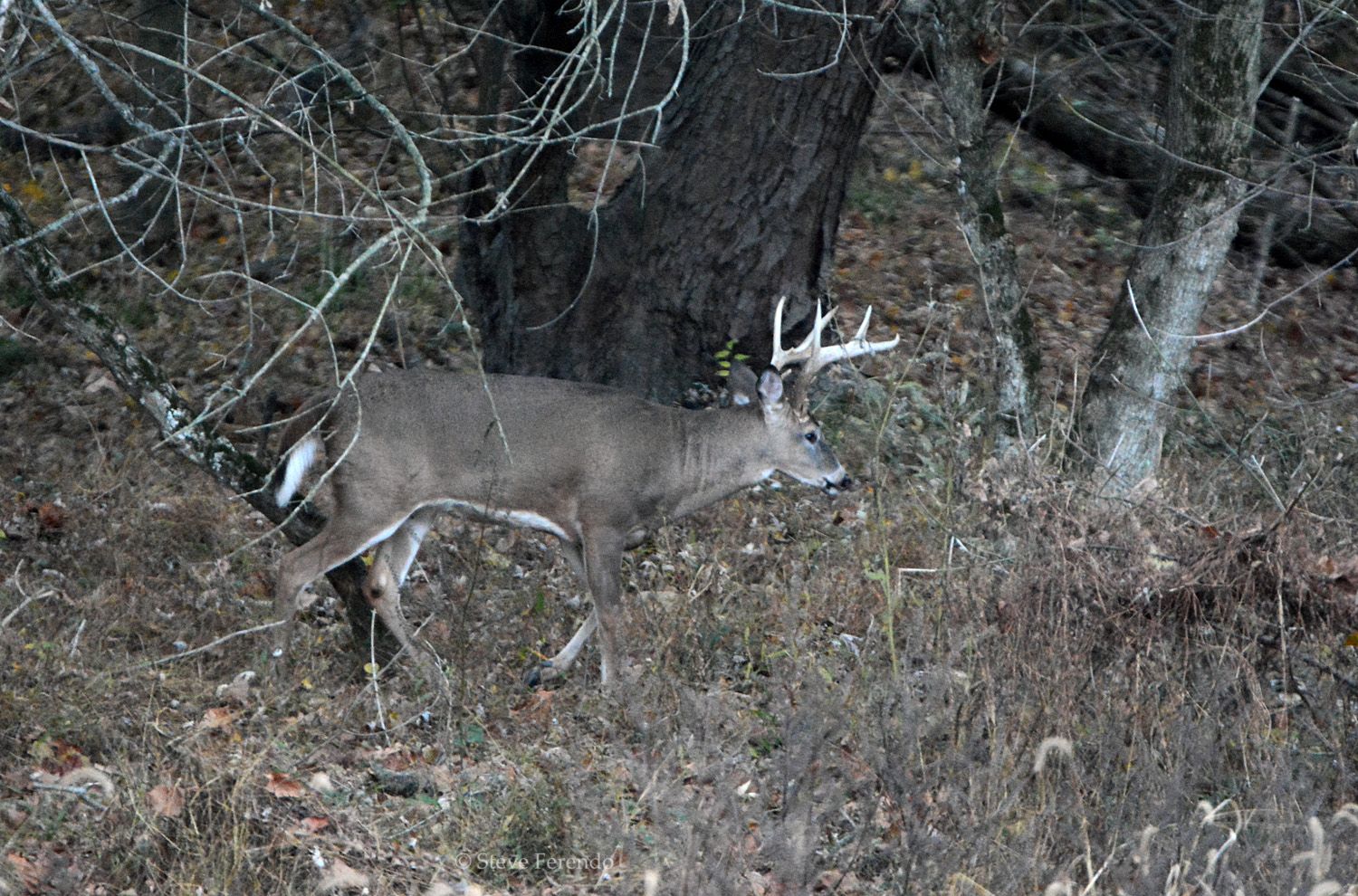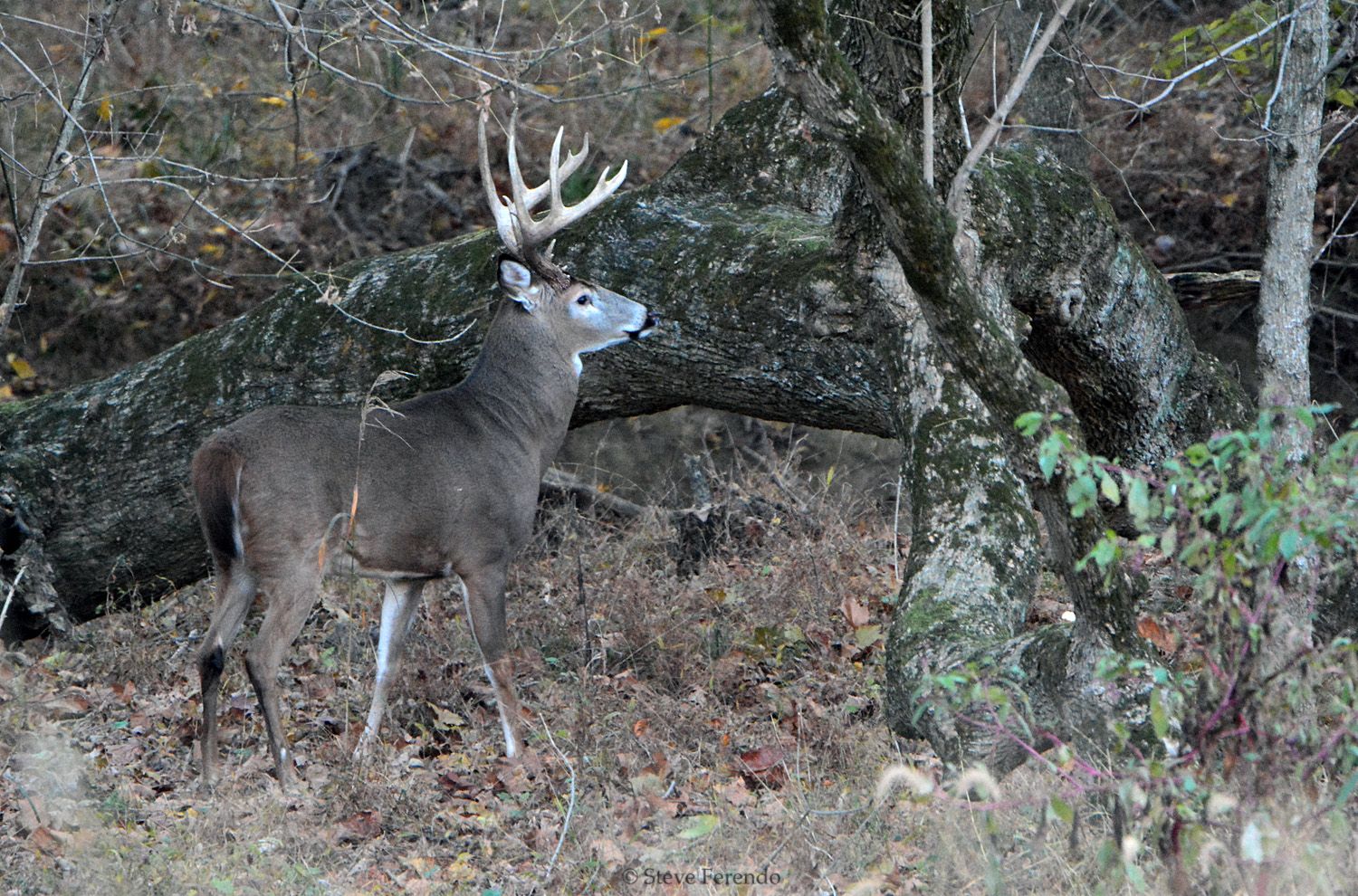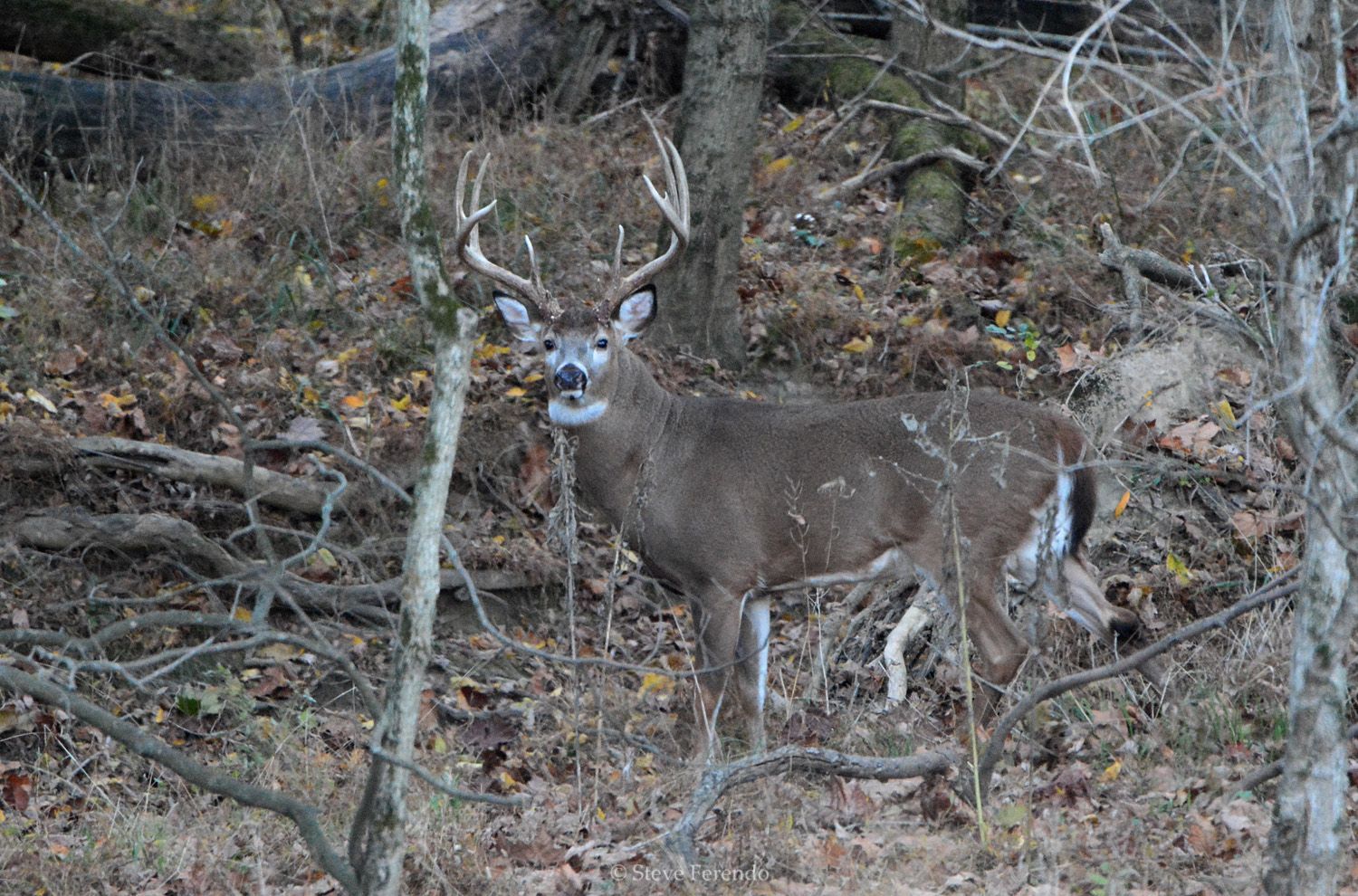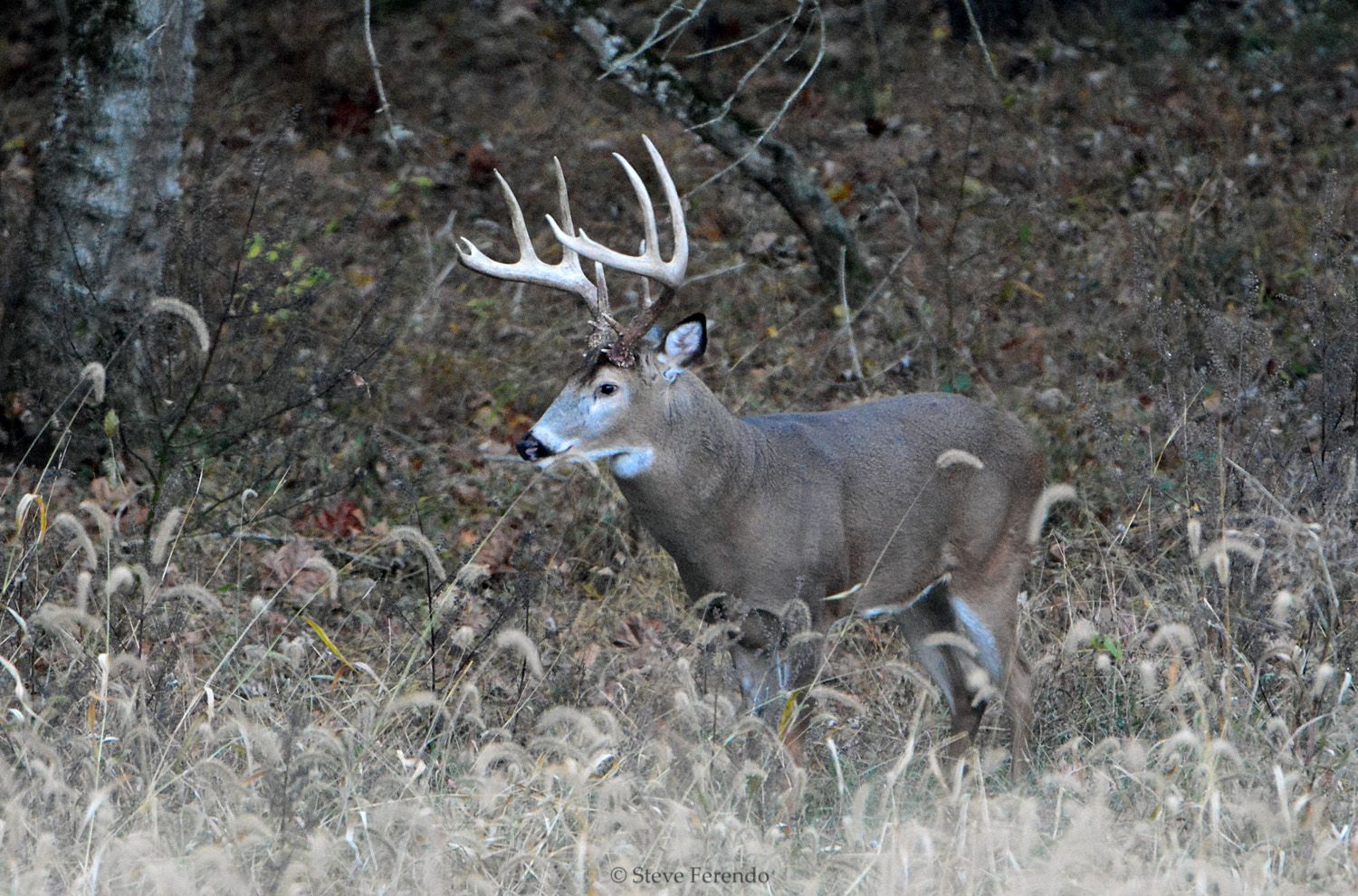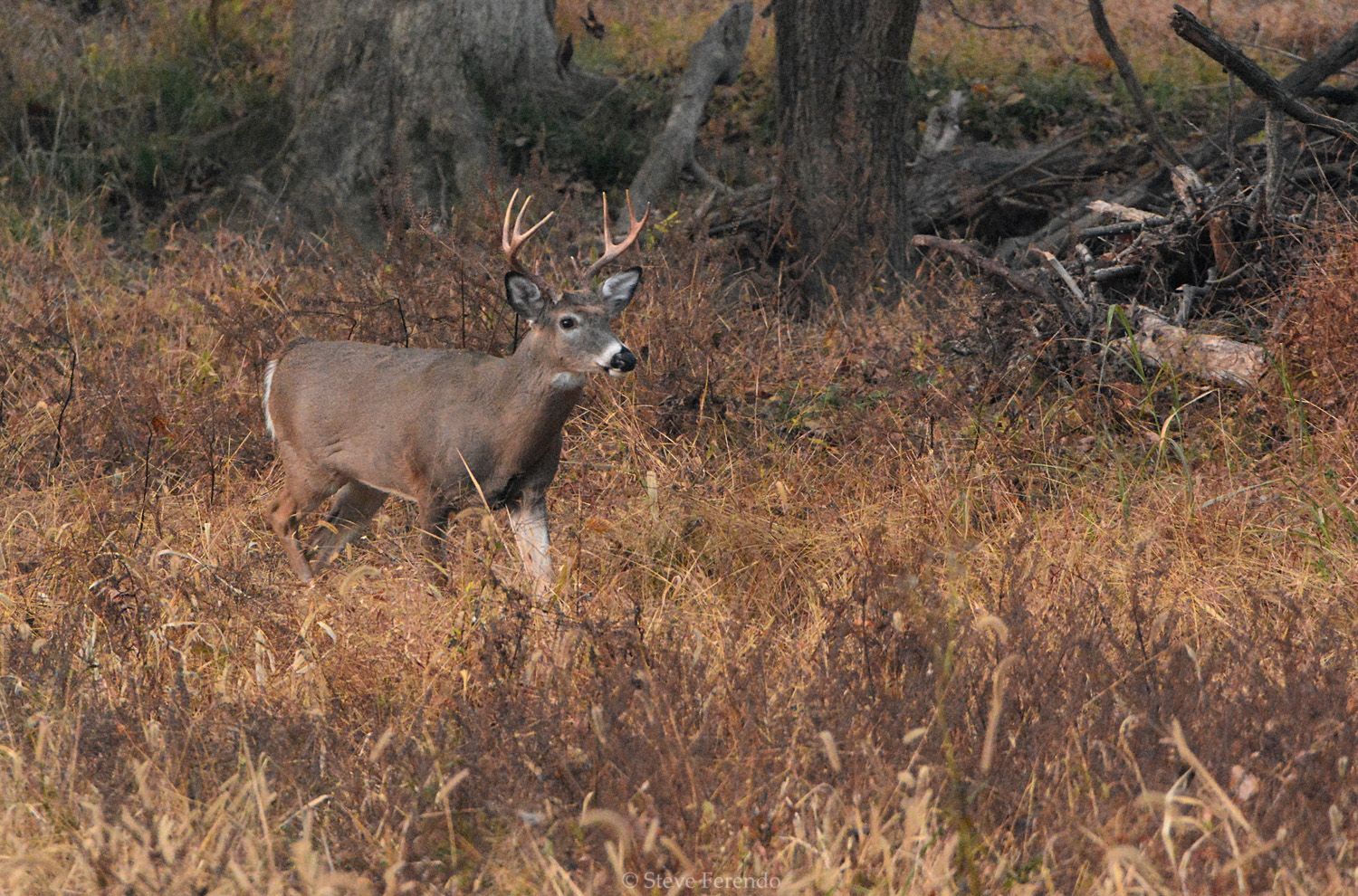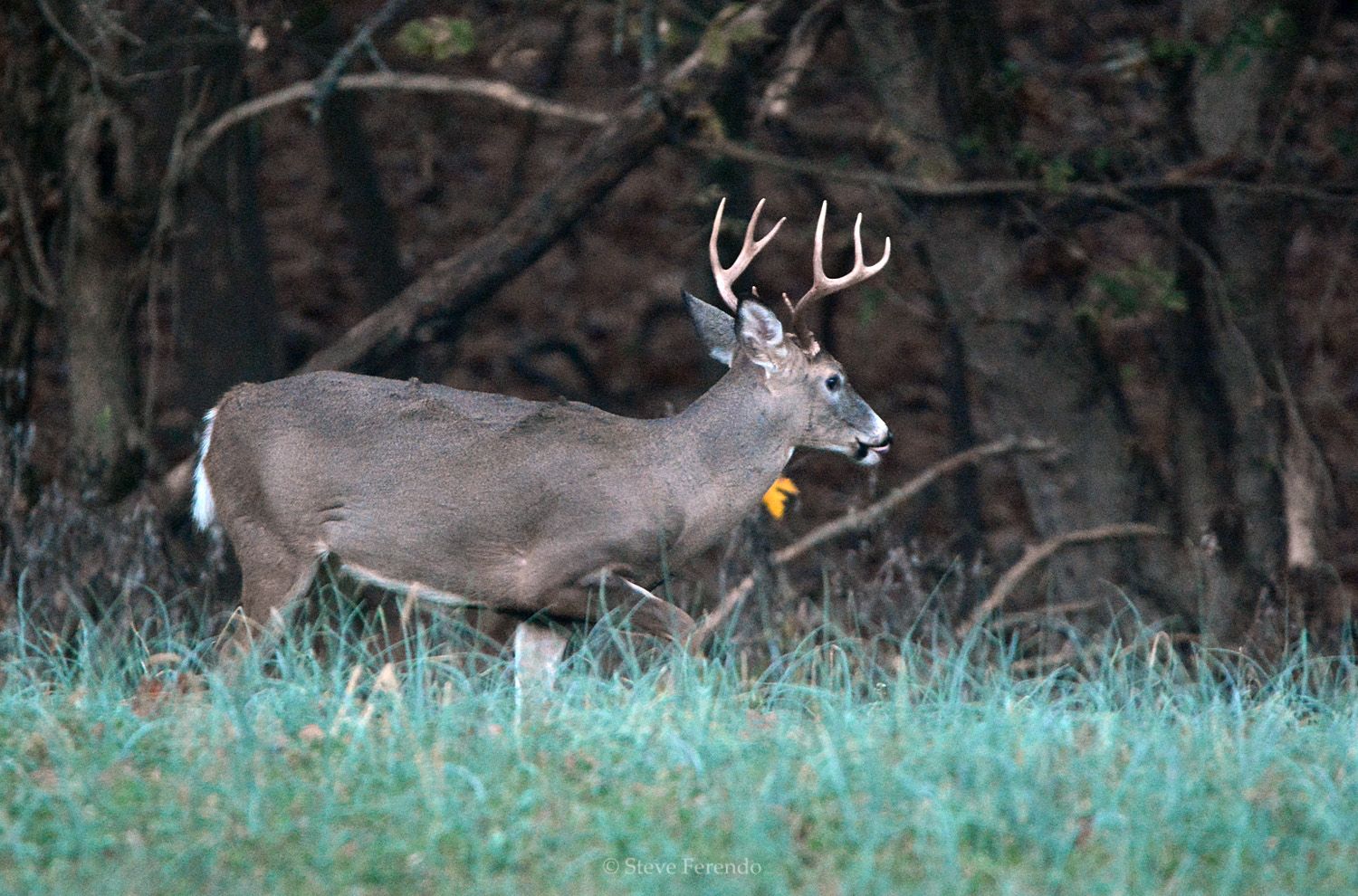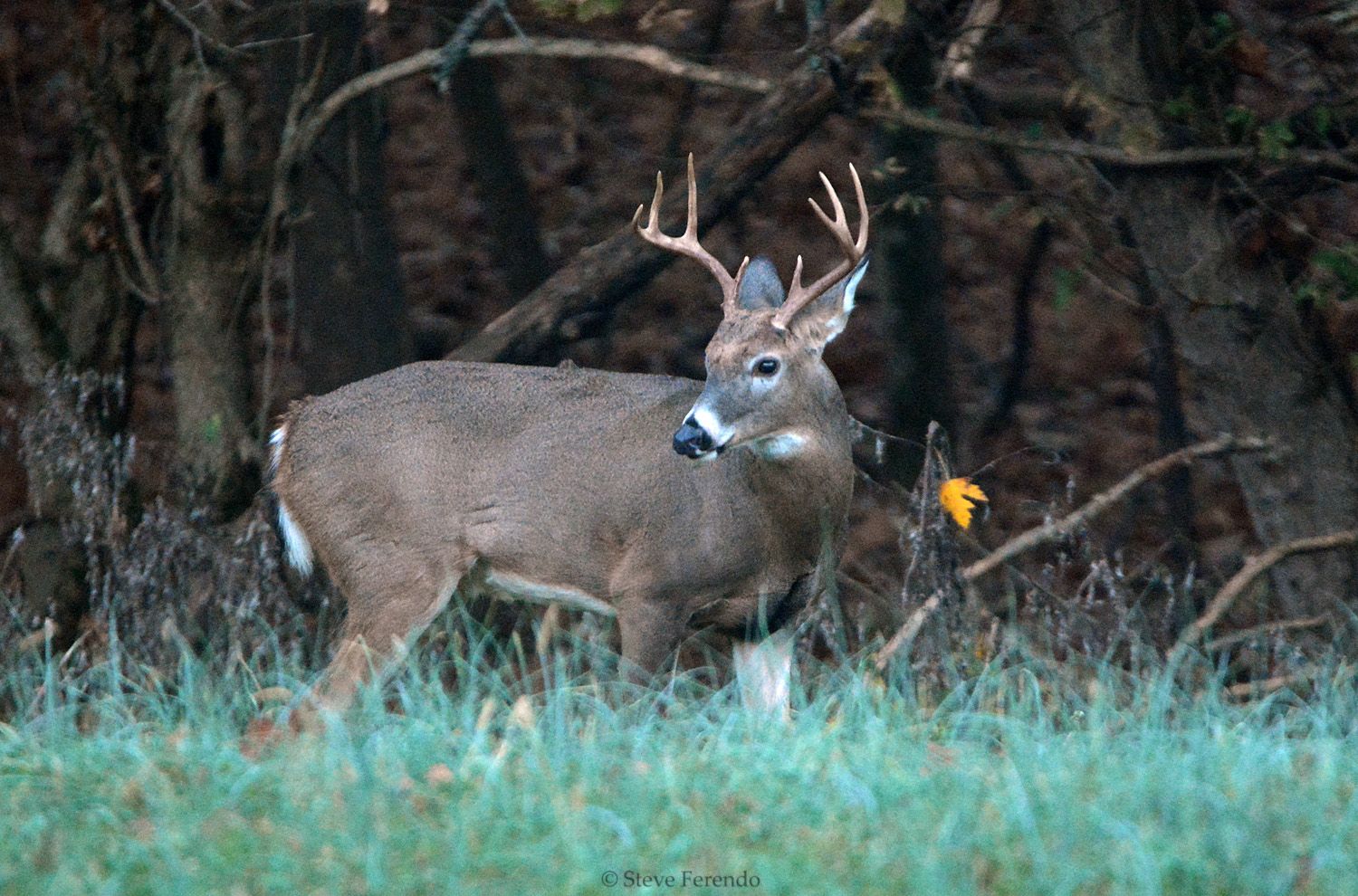 Even small bucks get caught up in the frenzy of the rut at this time of the year...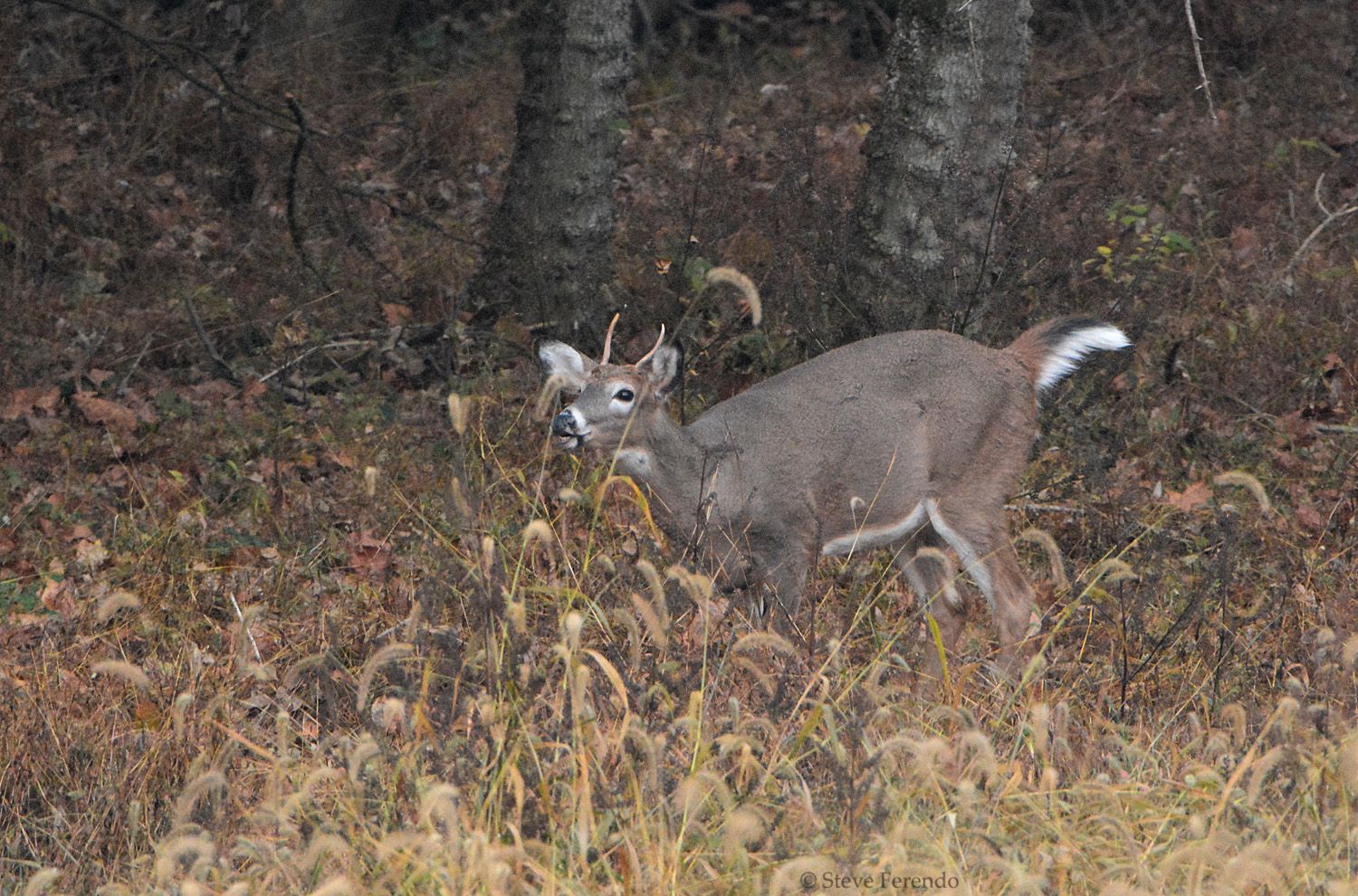 Licking branches, which serve as signposts for other deer, get visited frequently...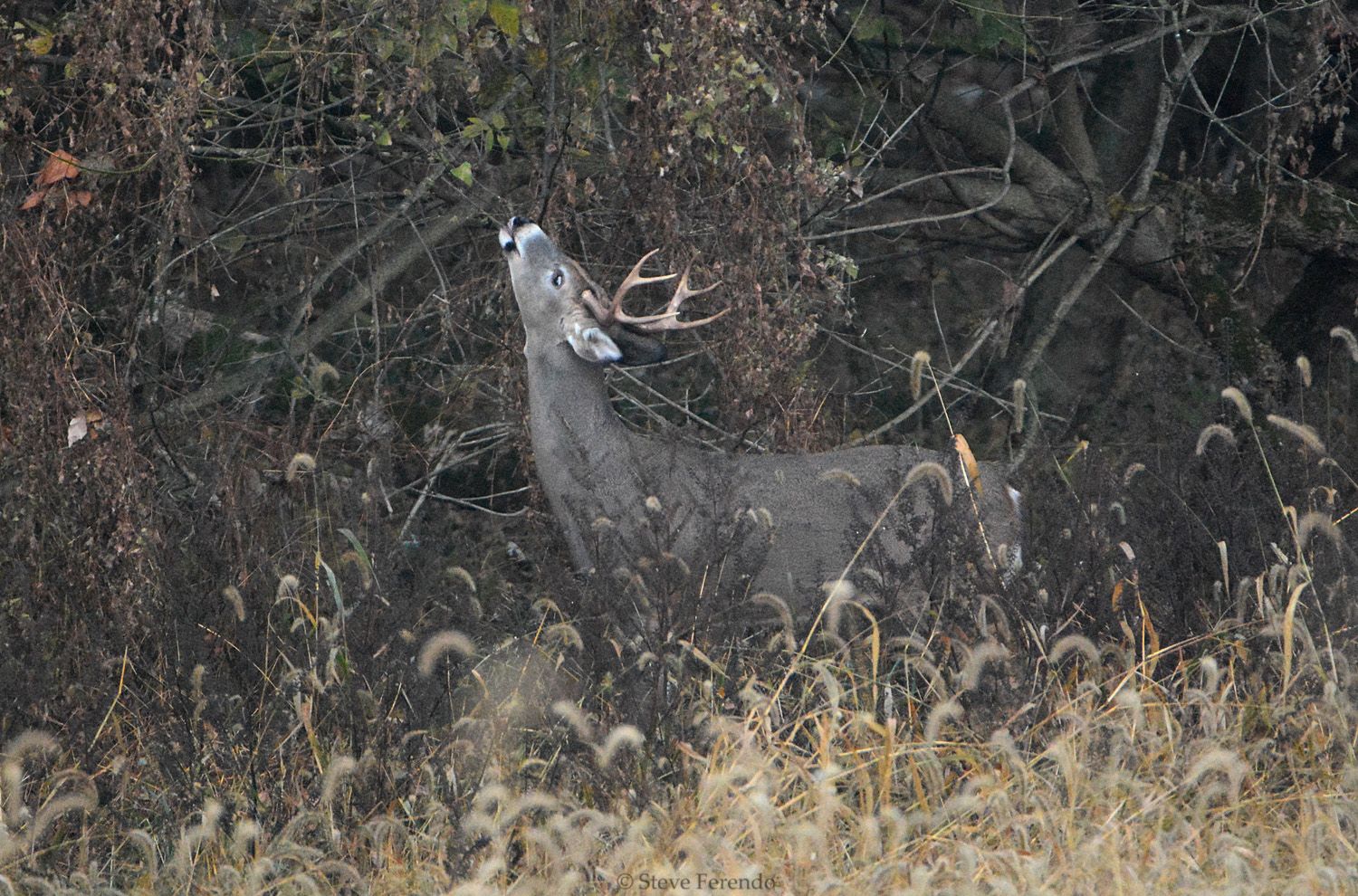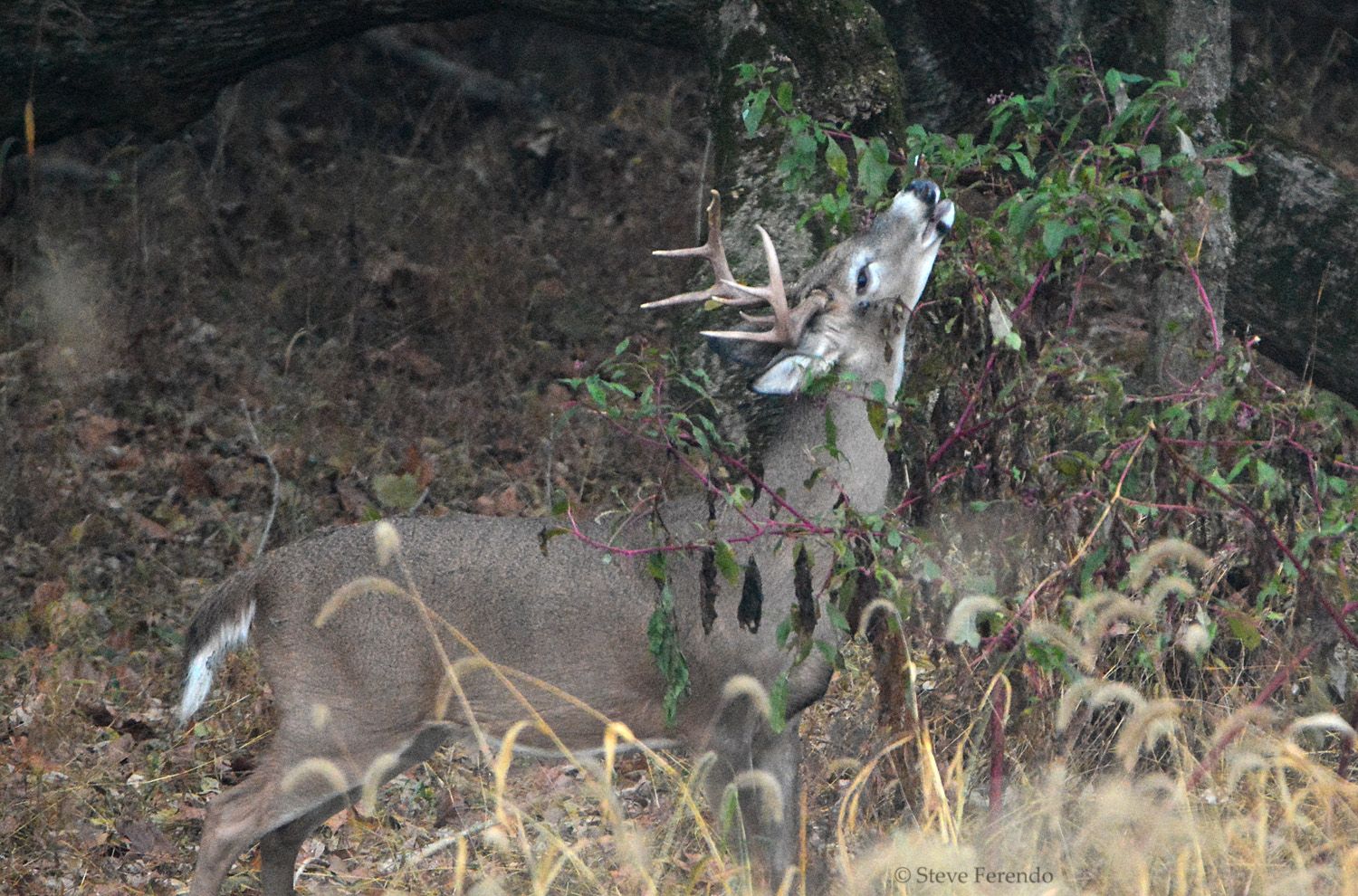 Rubs, like the one shown below, are being made...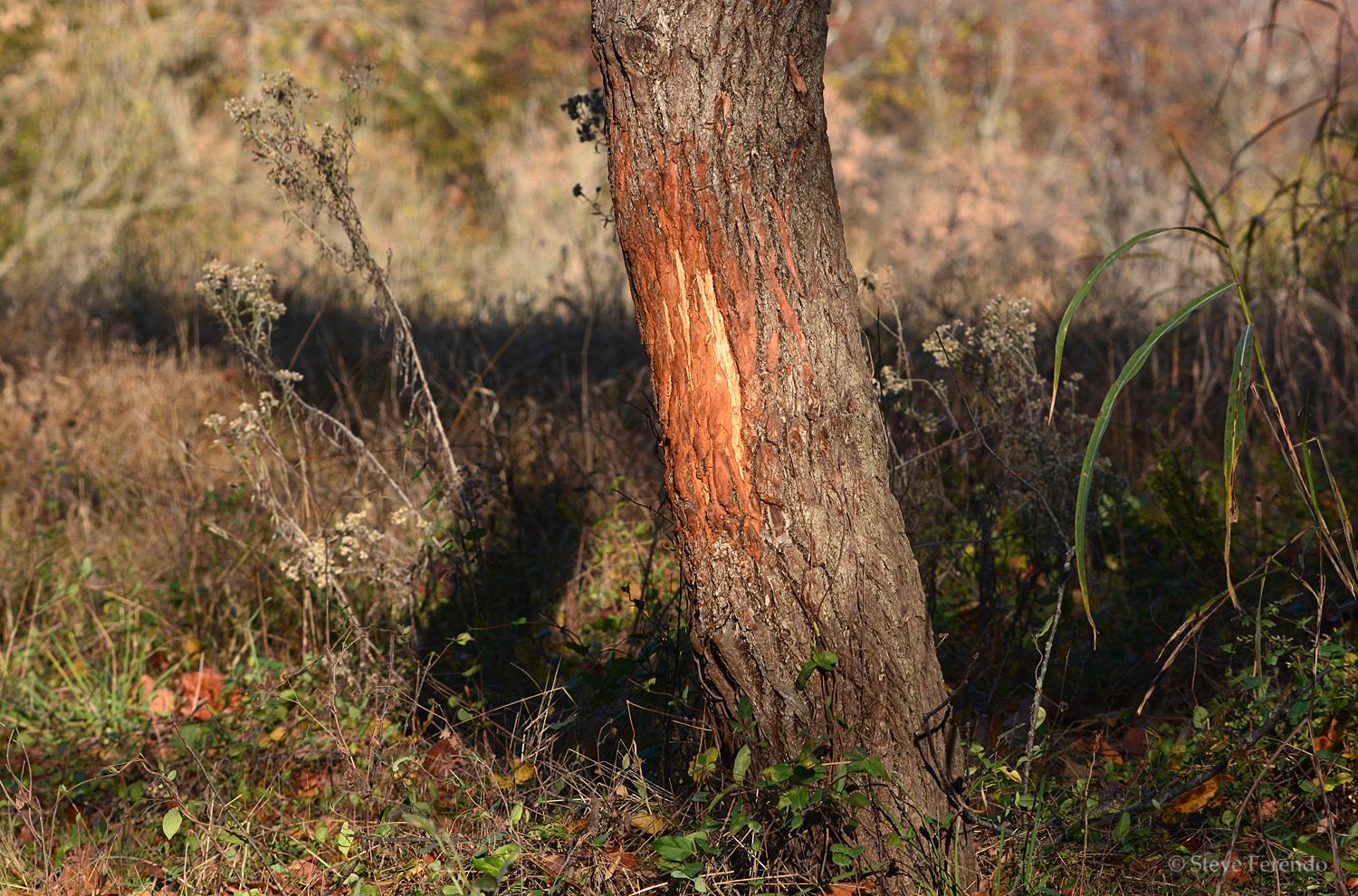 Photographers and hunters look forward to the rut with great anticipation. They know that this is the one time each year when normally cautious bucks are visible during the day; responding to the irresistible urge to reproduce...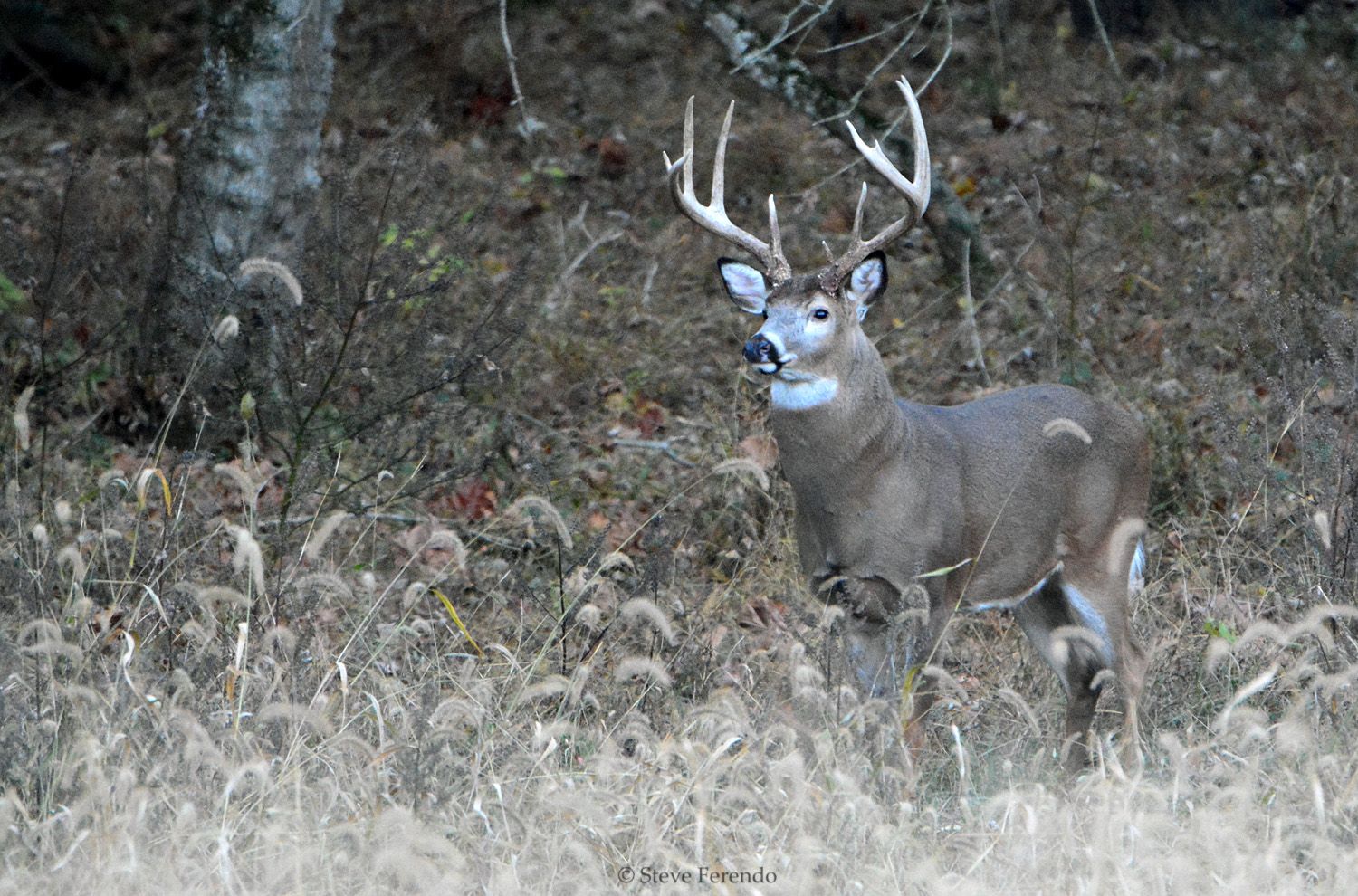 Deer will be traveling both day and night until the rut ends. Please be careful when driving, I don't want to lose any readers due to collisions with deer.
Thanks for visiting, be well and come back soon.