Finding deer has become a little easier lately...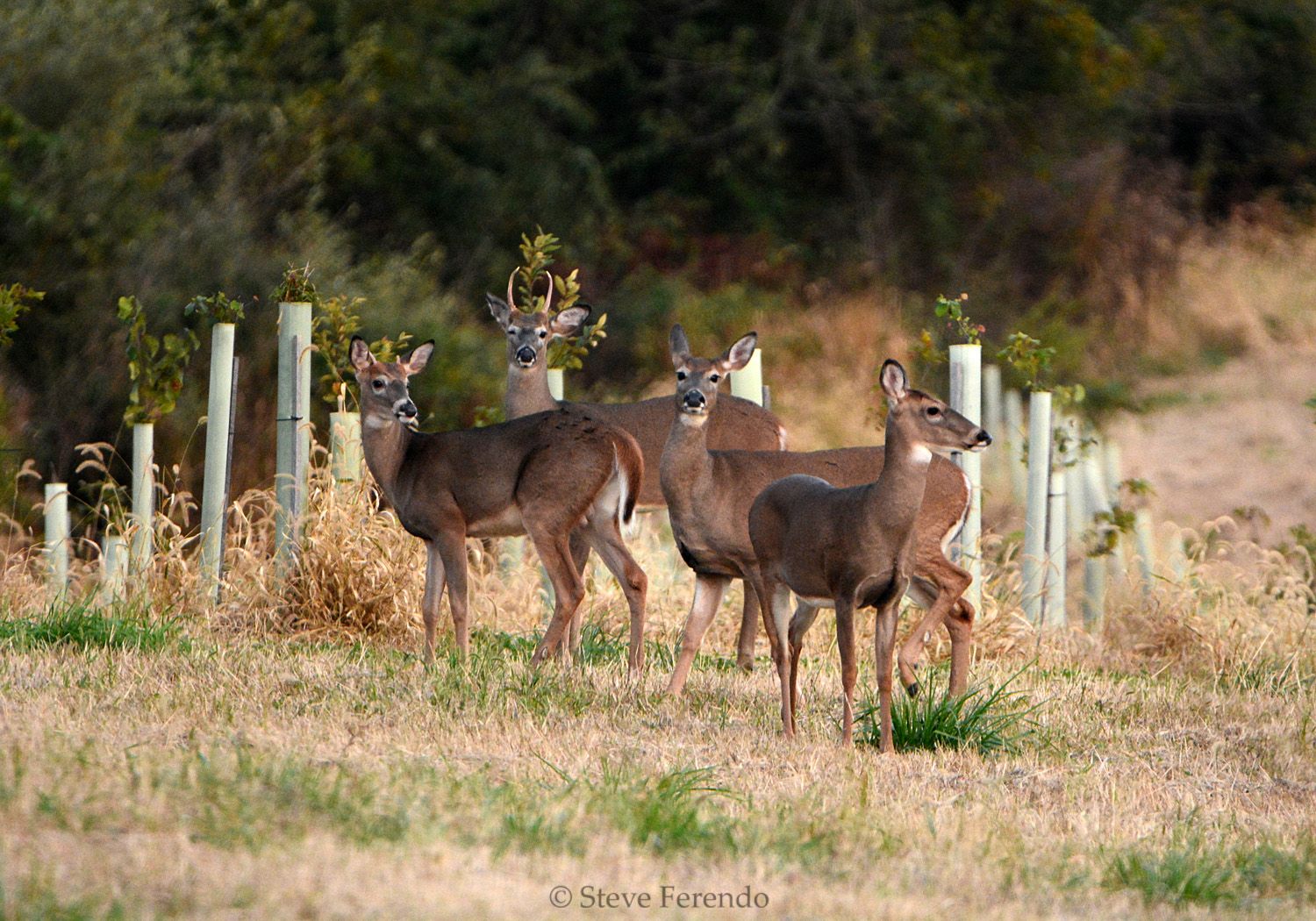 For the most part there is little evidence of the rut starting yet. I did capture a few tender moments between mothers and fawns at the battlefield...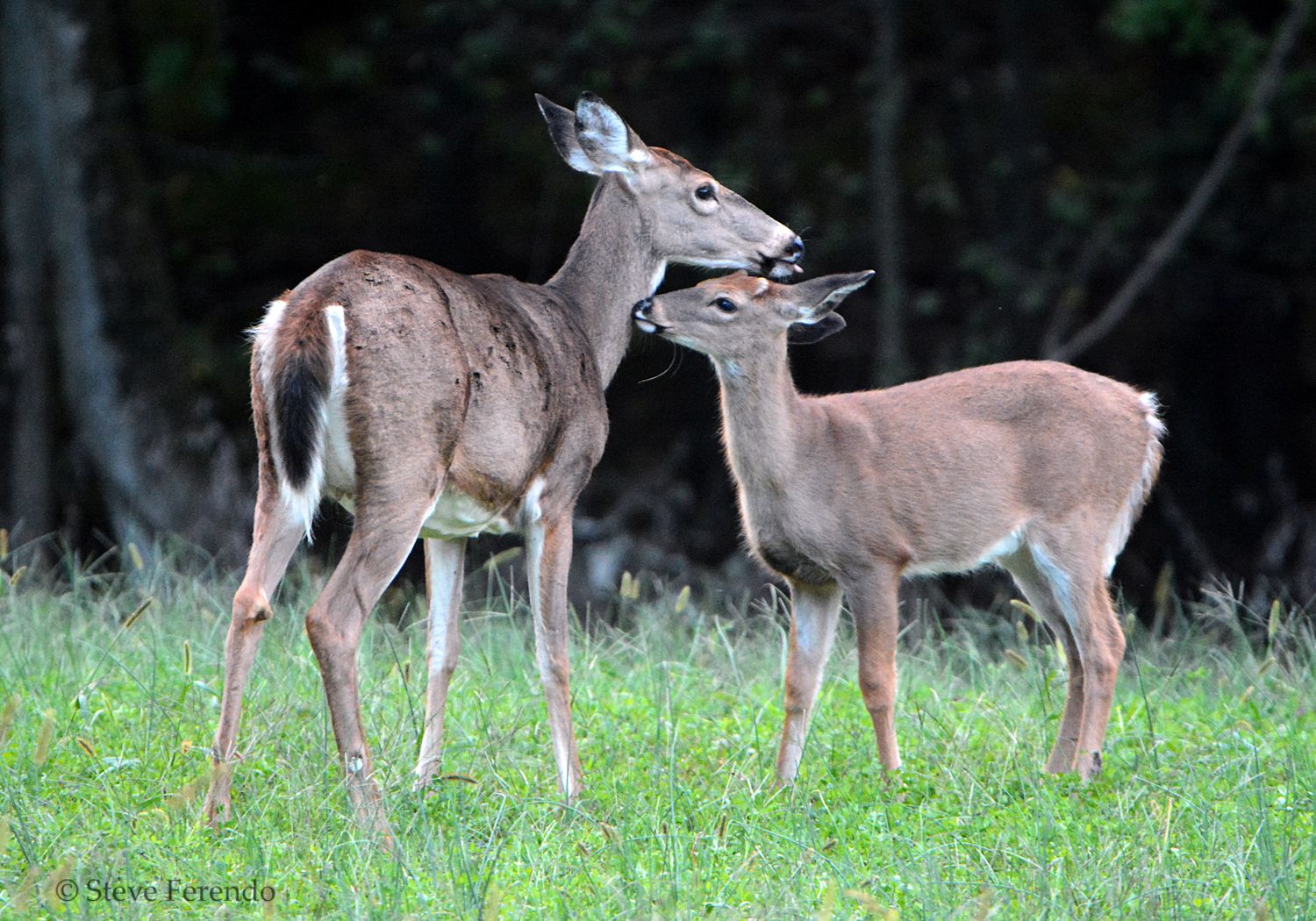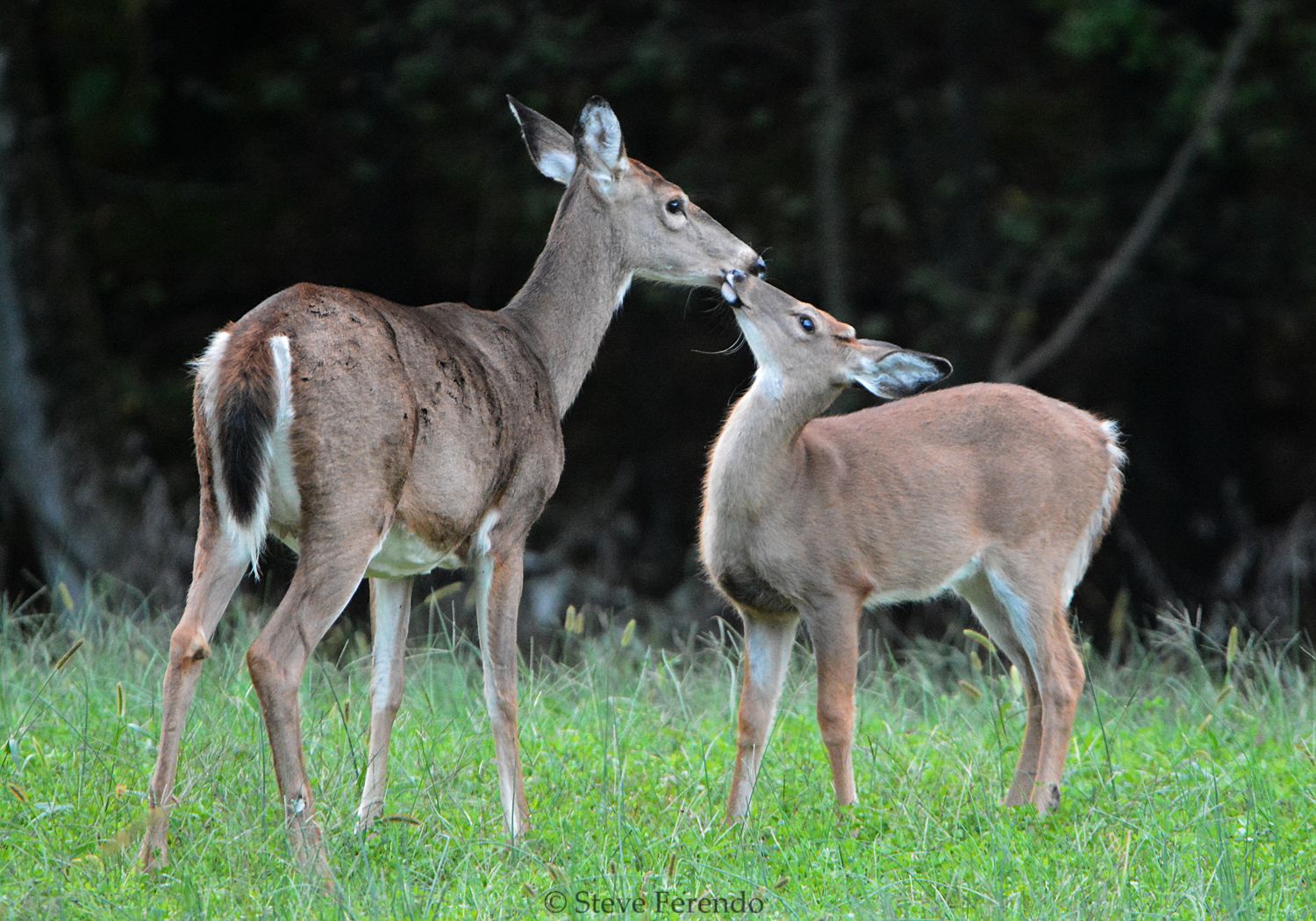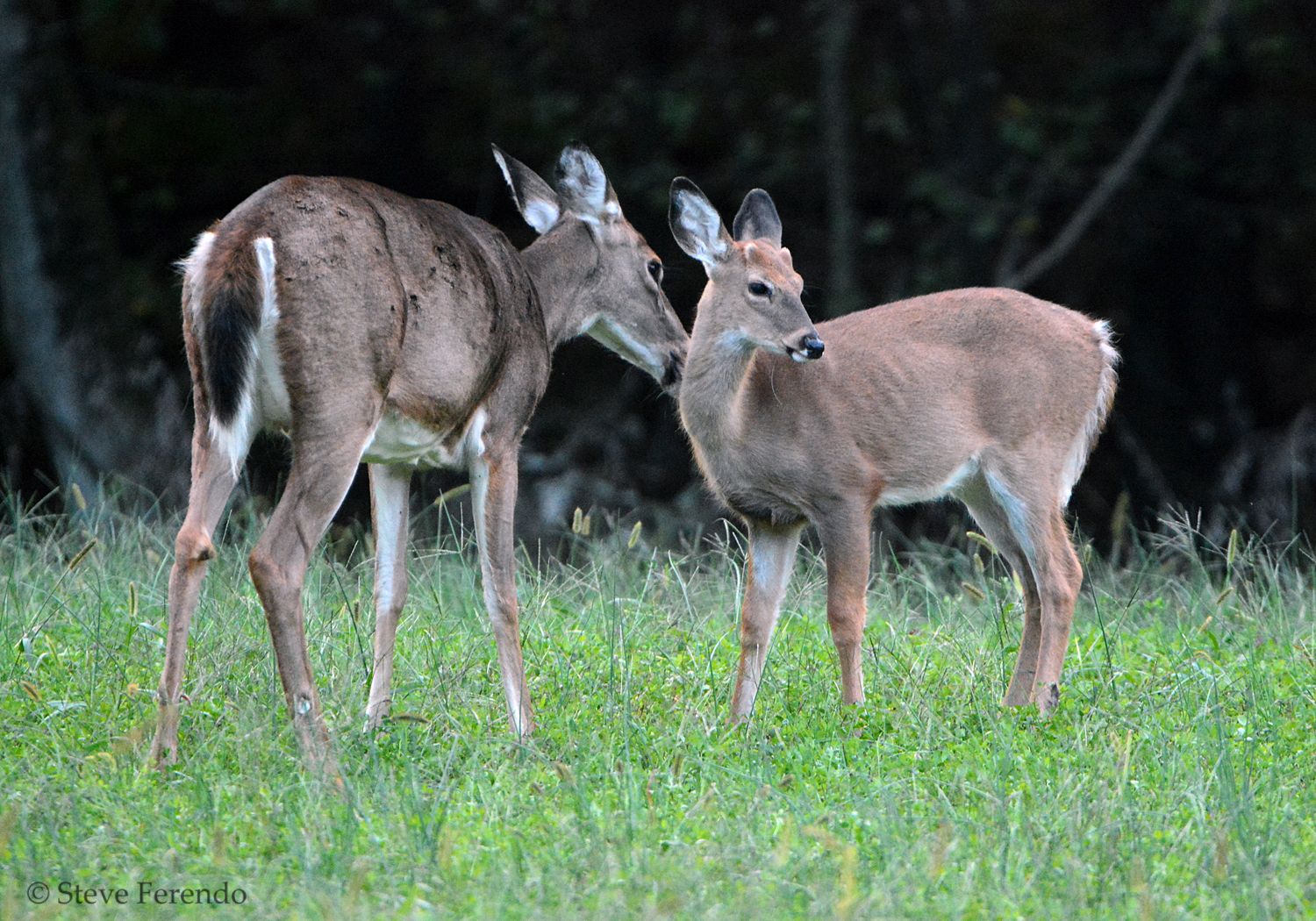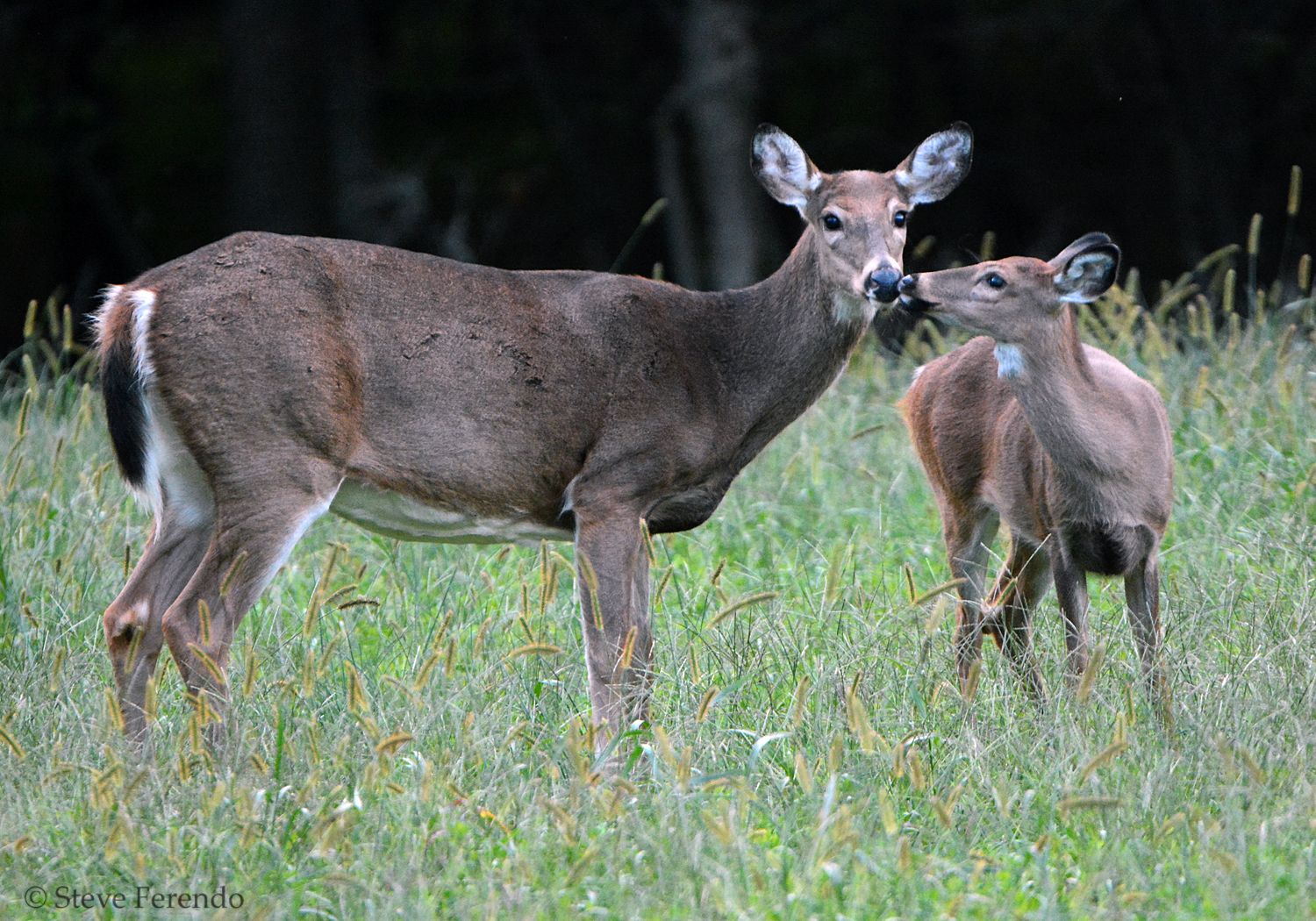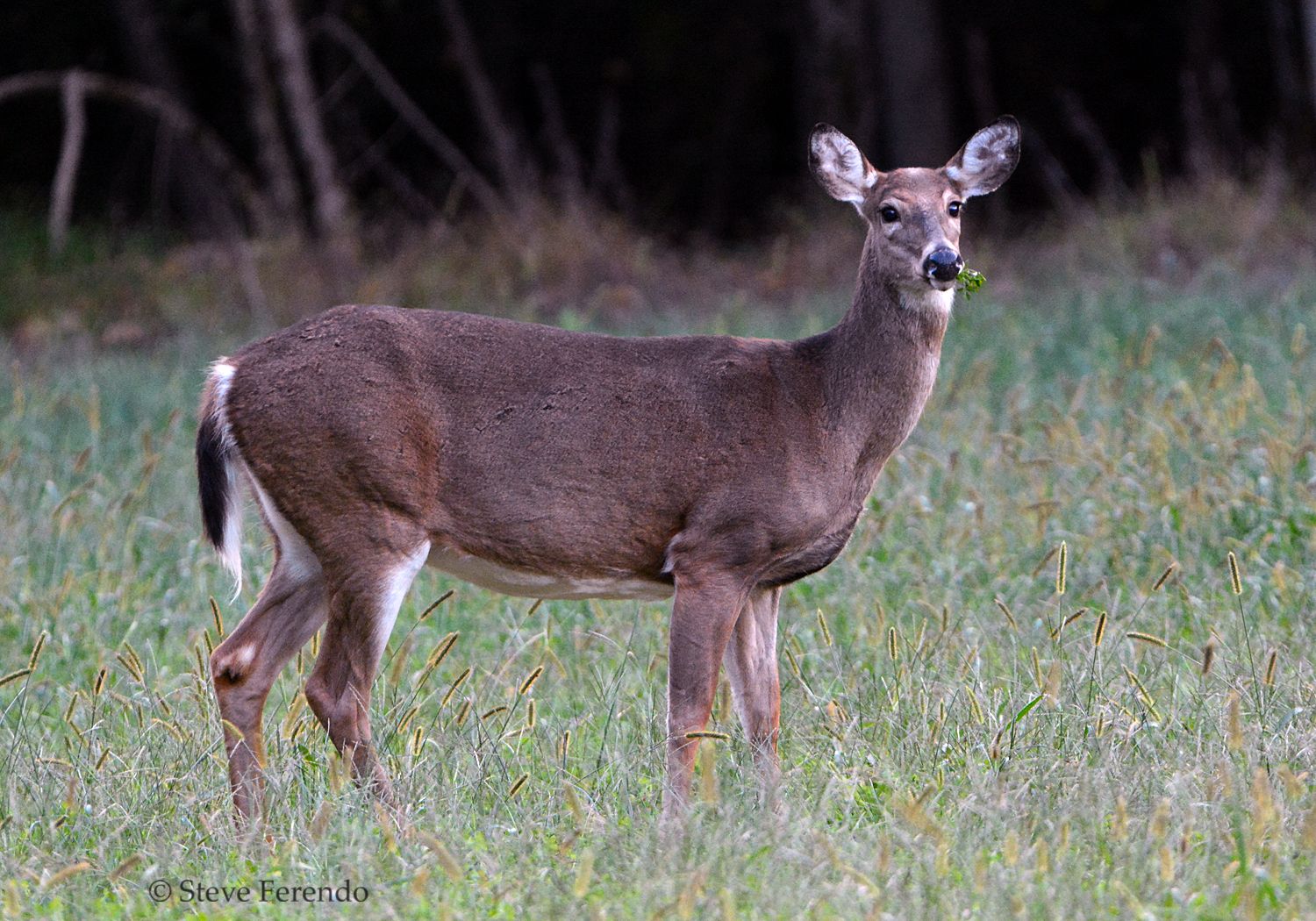 This fawn was adamant about wanting to nurse but his mother was equally adamant that it was time for him to be weaned...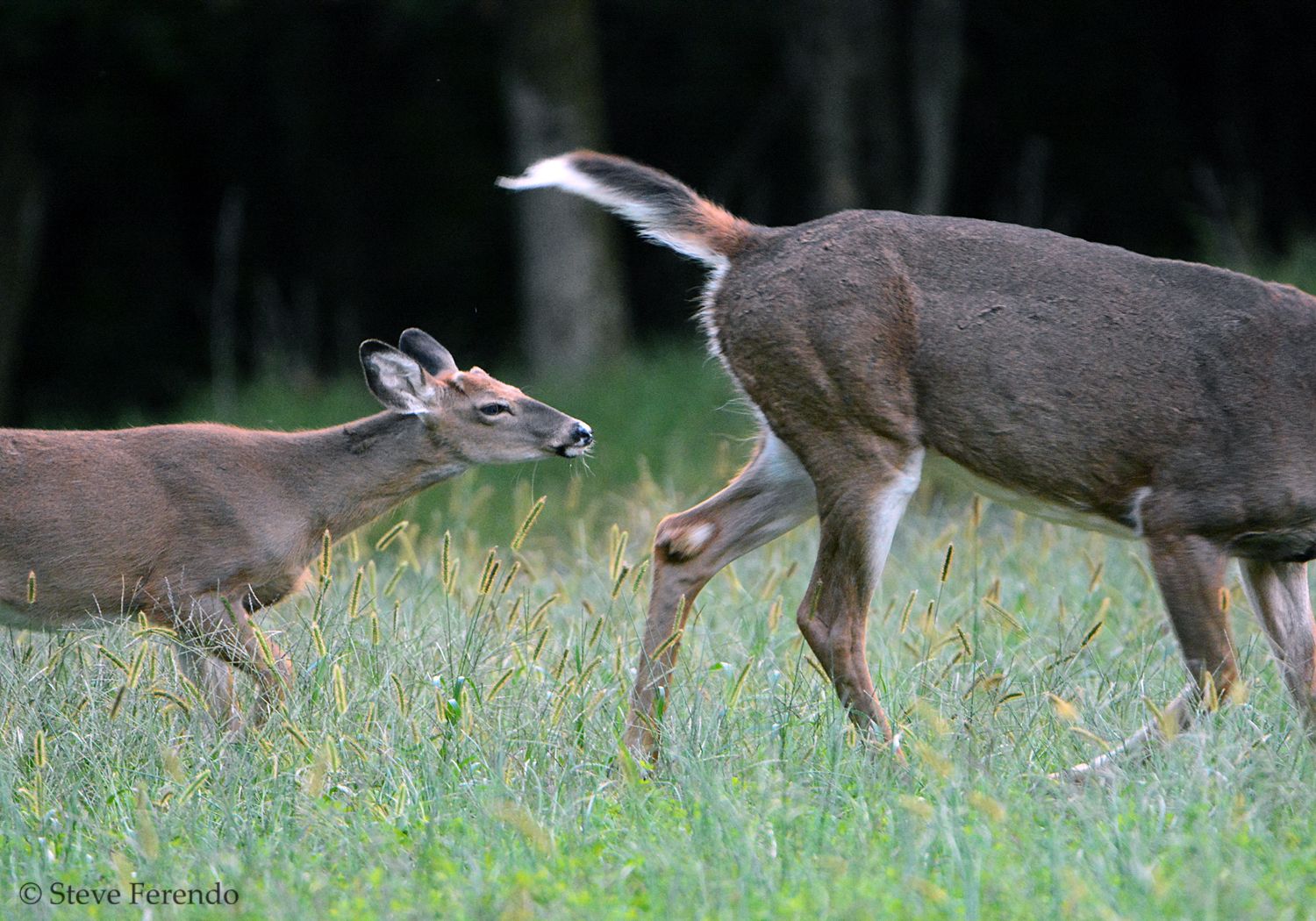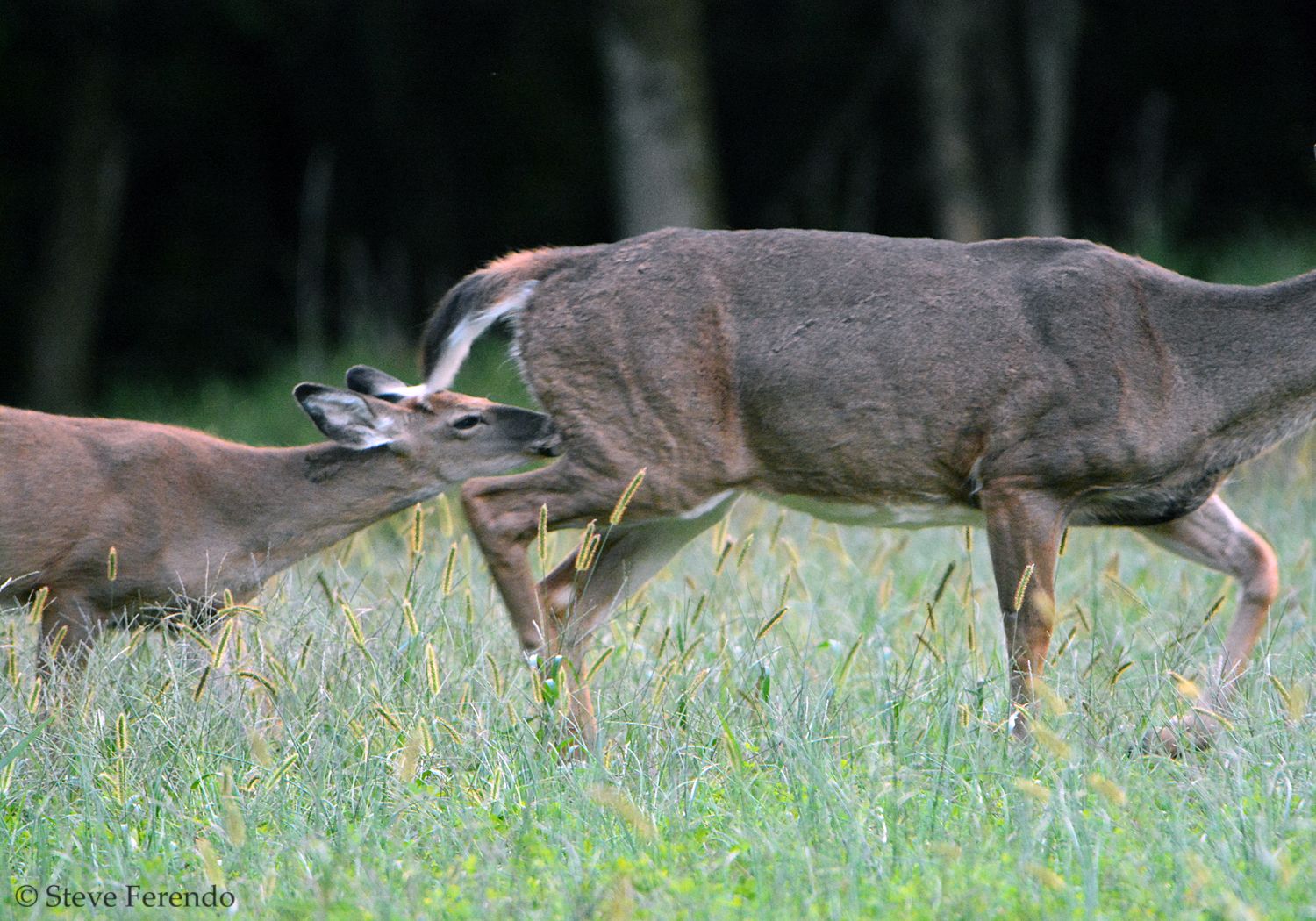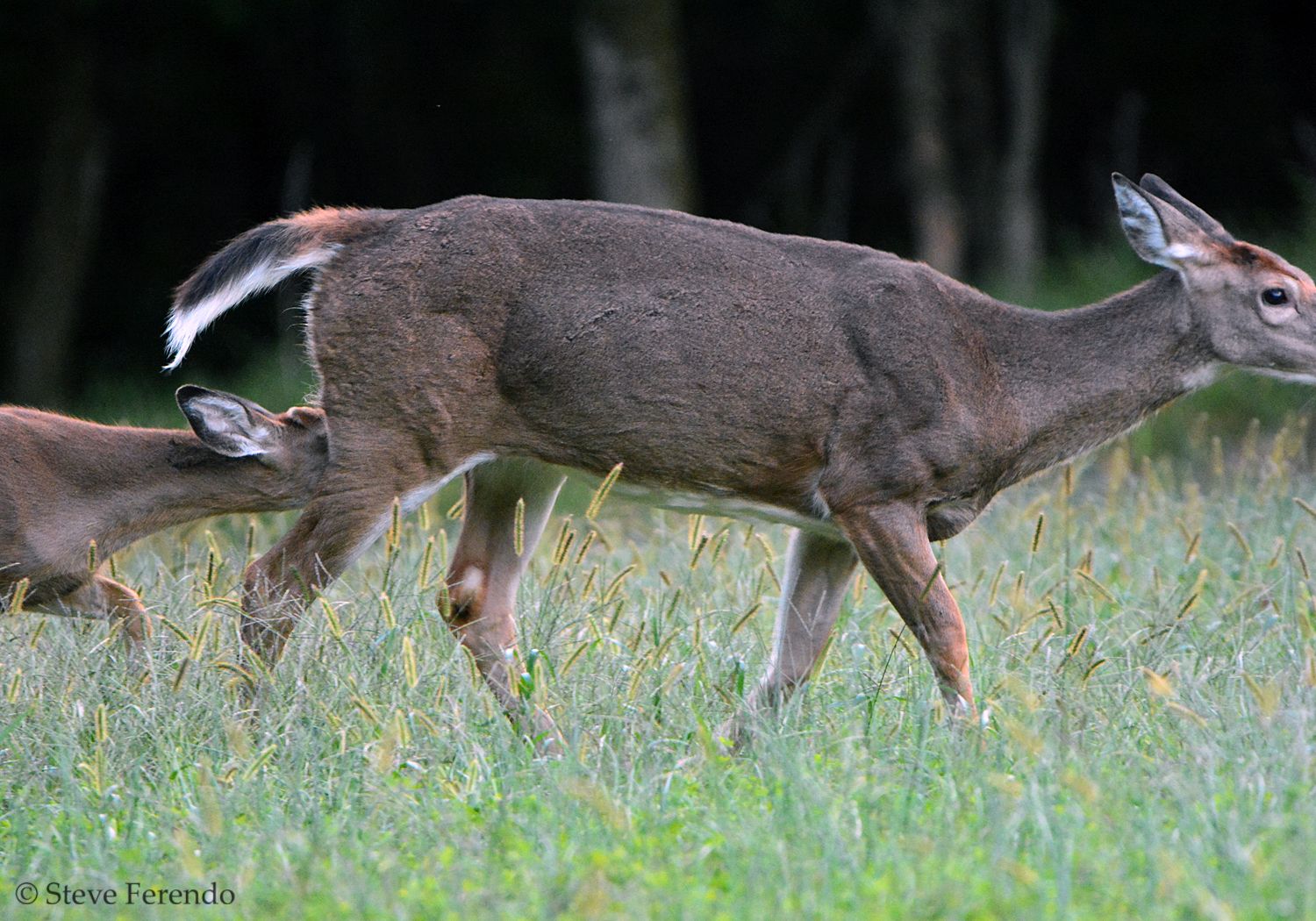 Some bucks are out during the evening hours...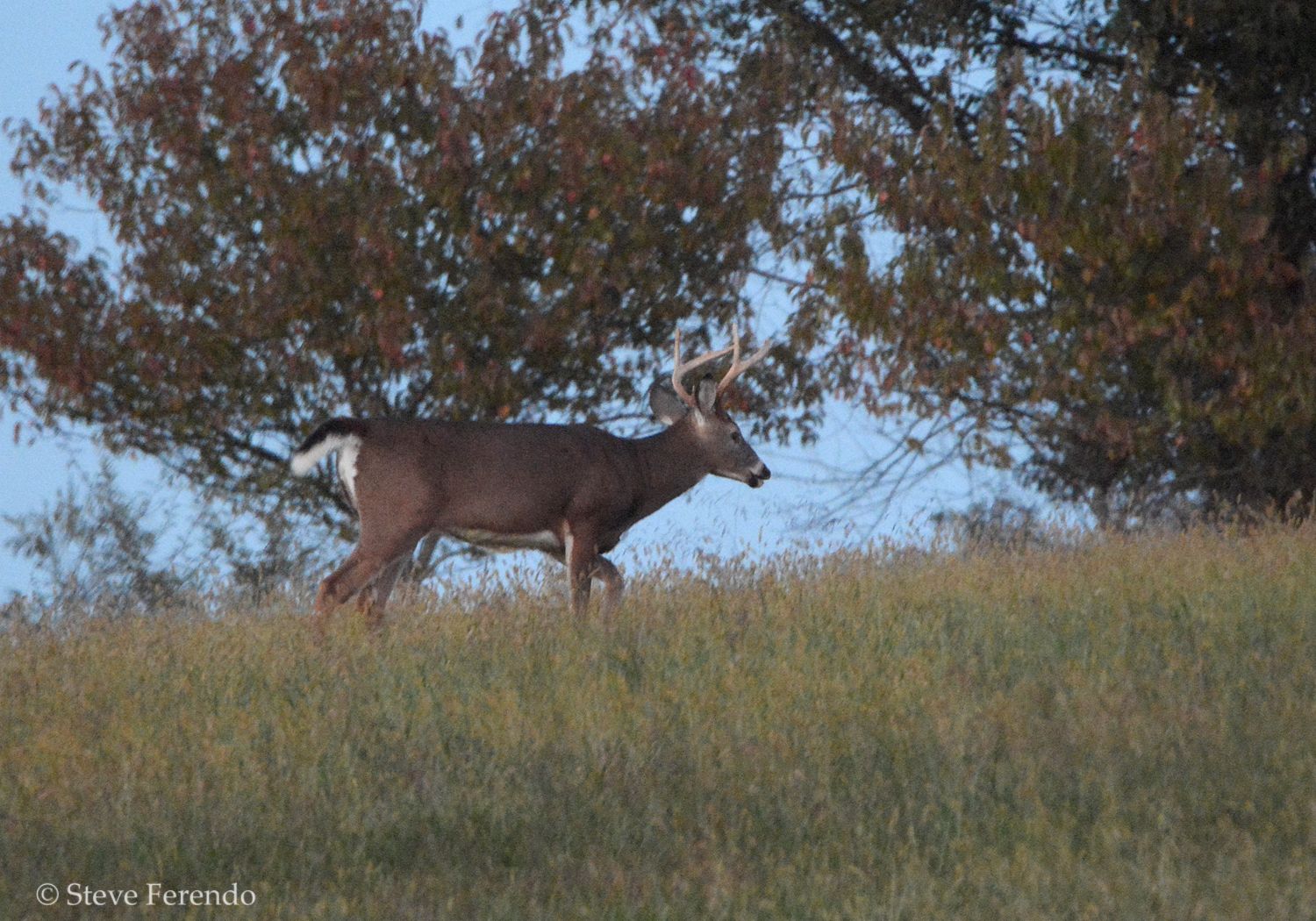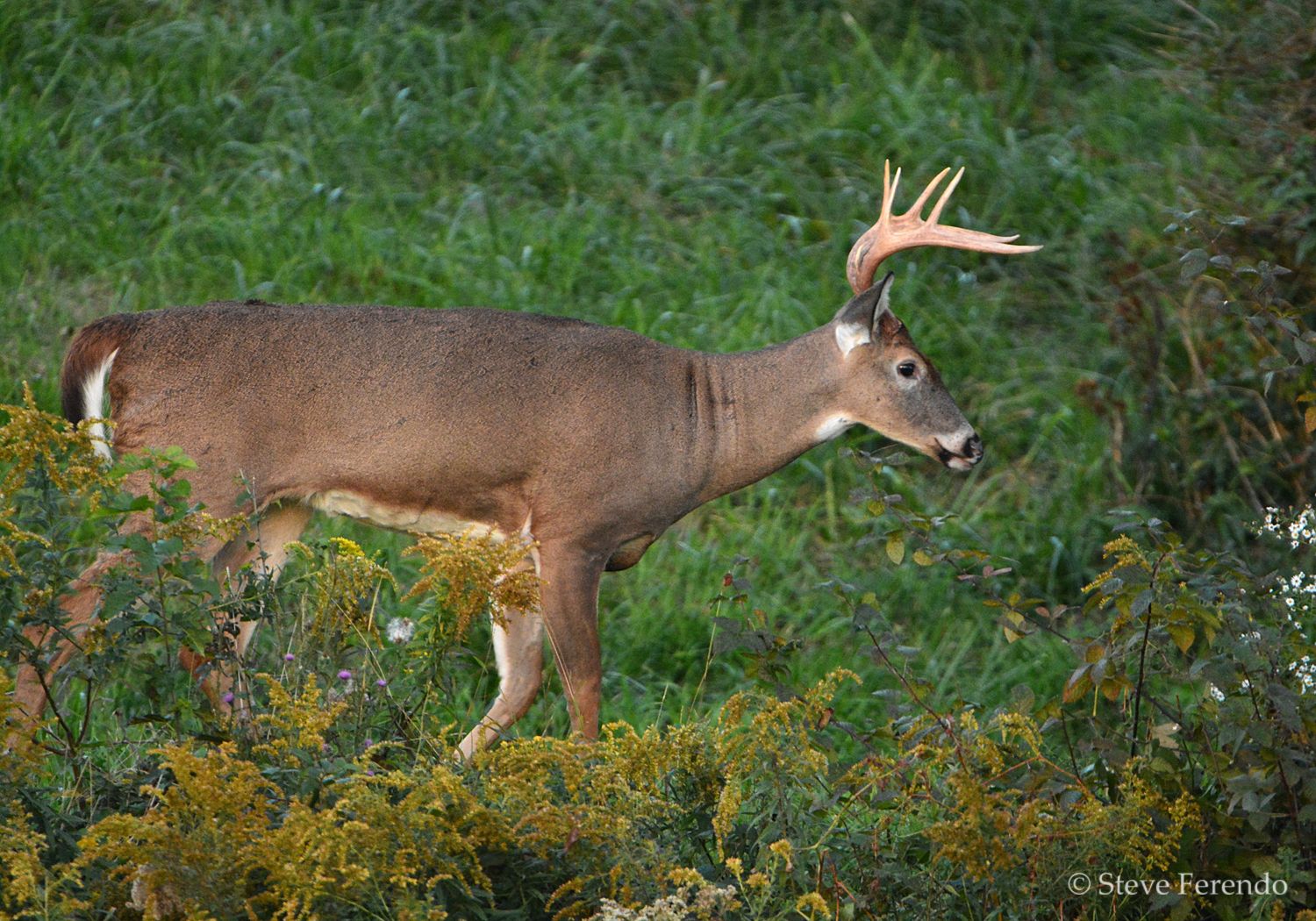 This young buck is decorated with debris from rubbing bushes and trees with his antlers...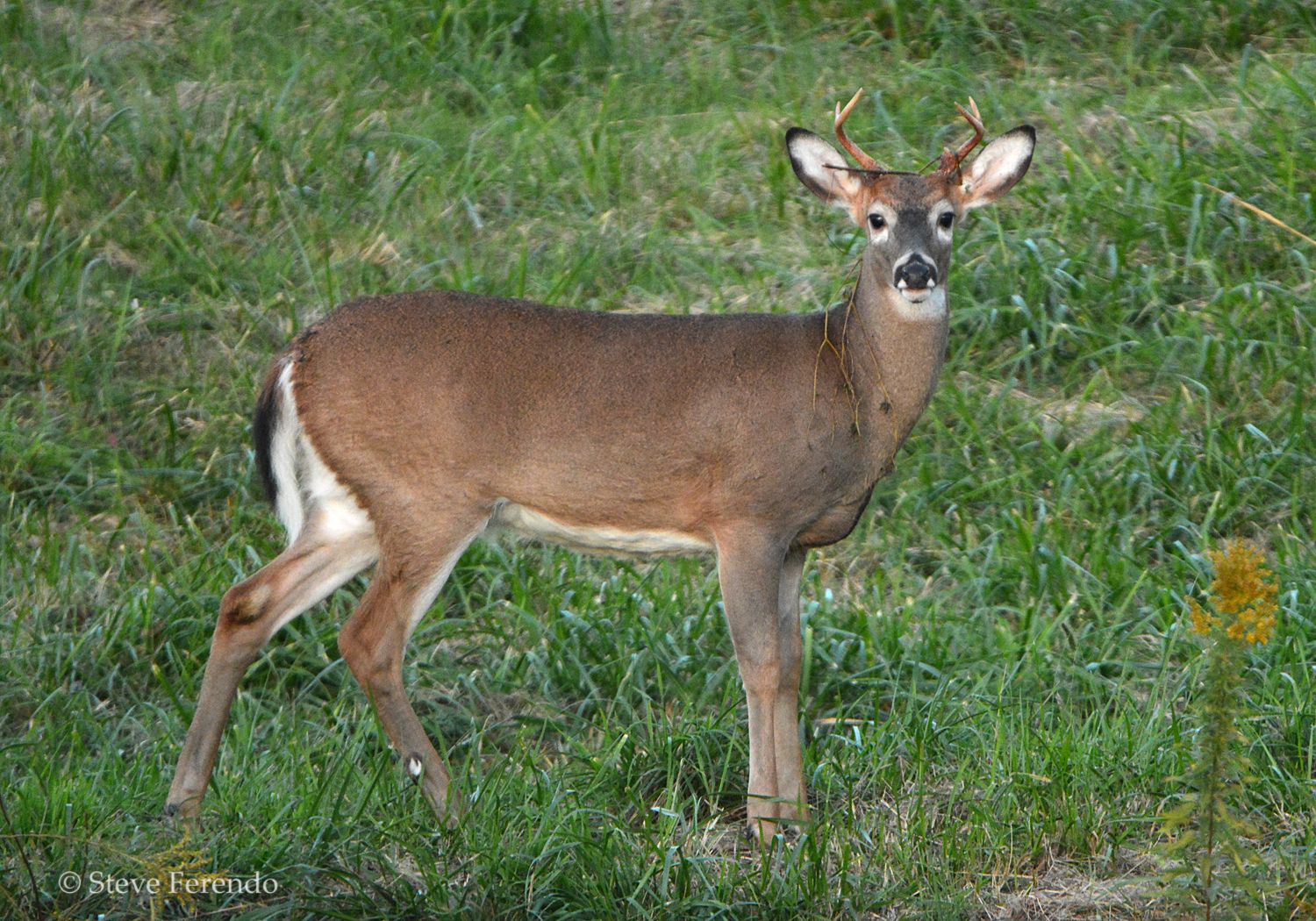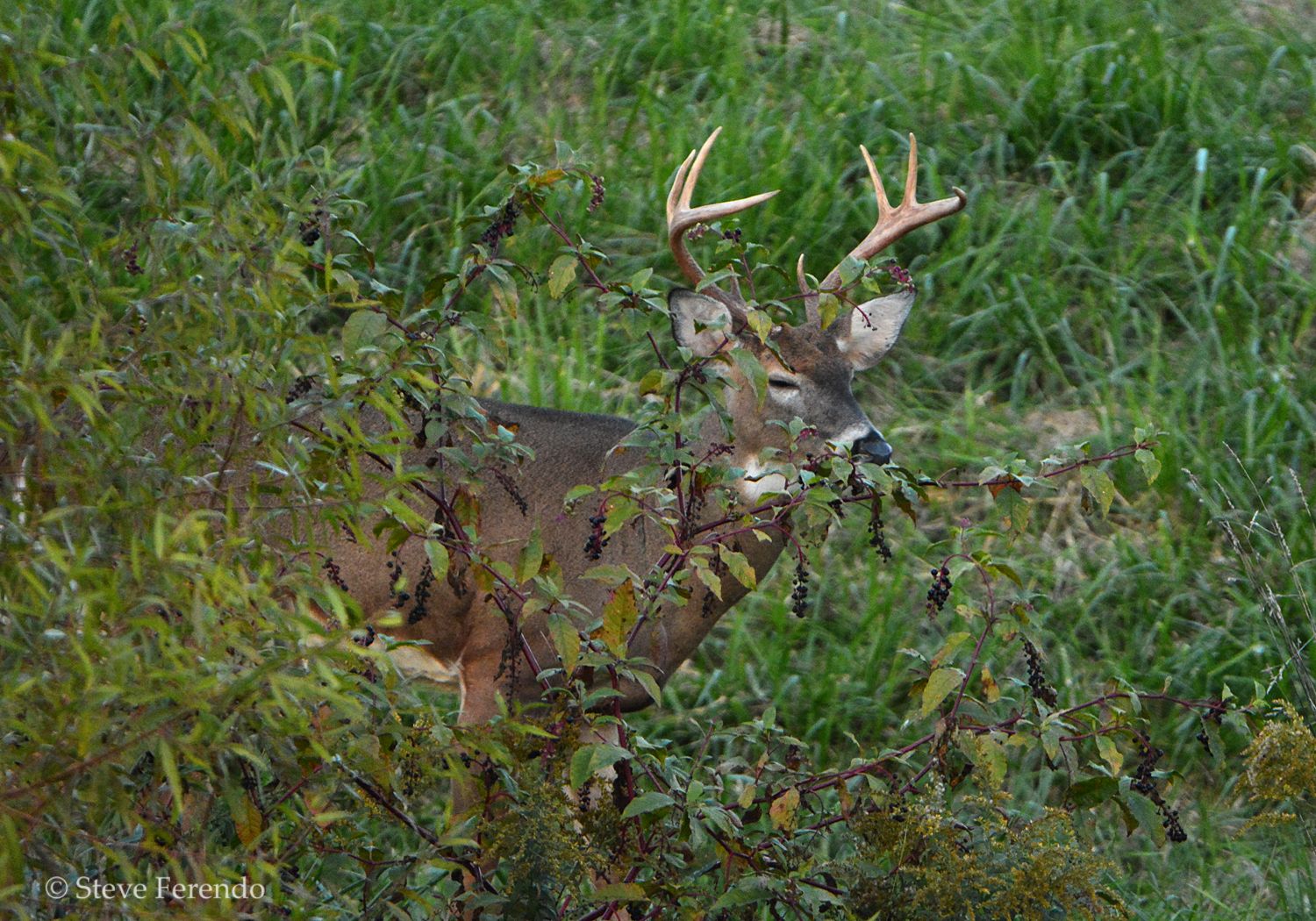 Yesterday, as I crossed a small stream, I grabbed the next photo of two bucks...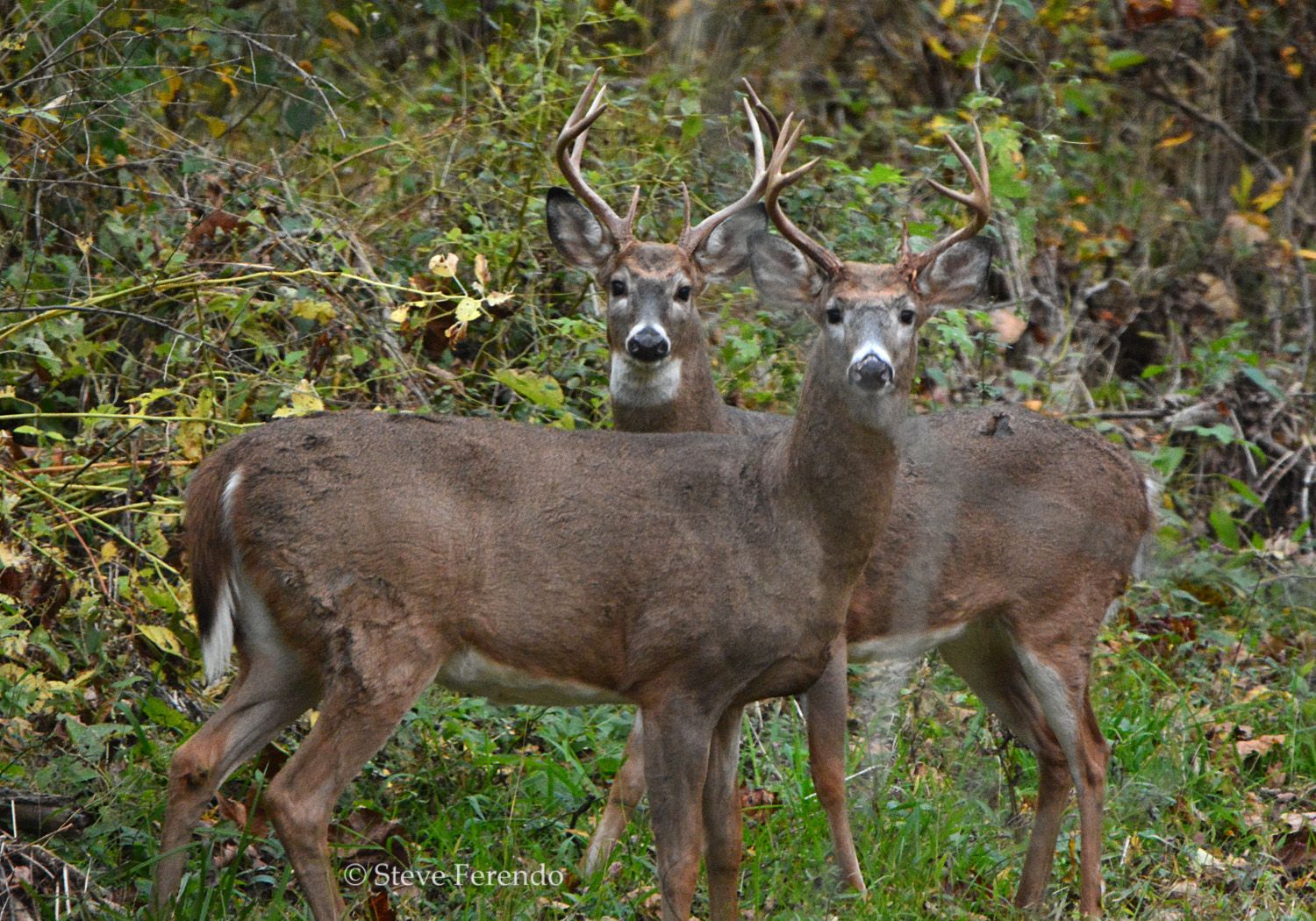 They didn't hang around for long...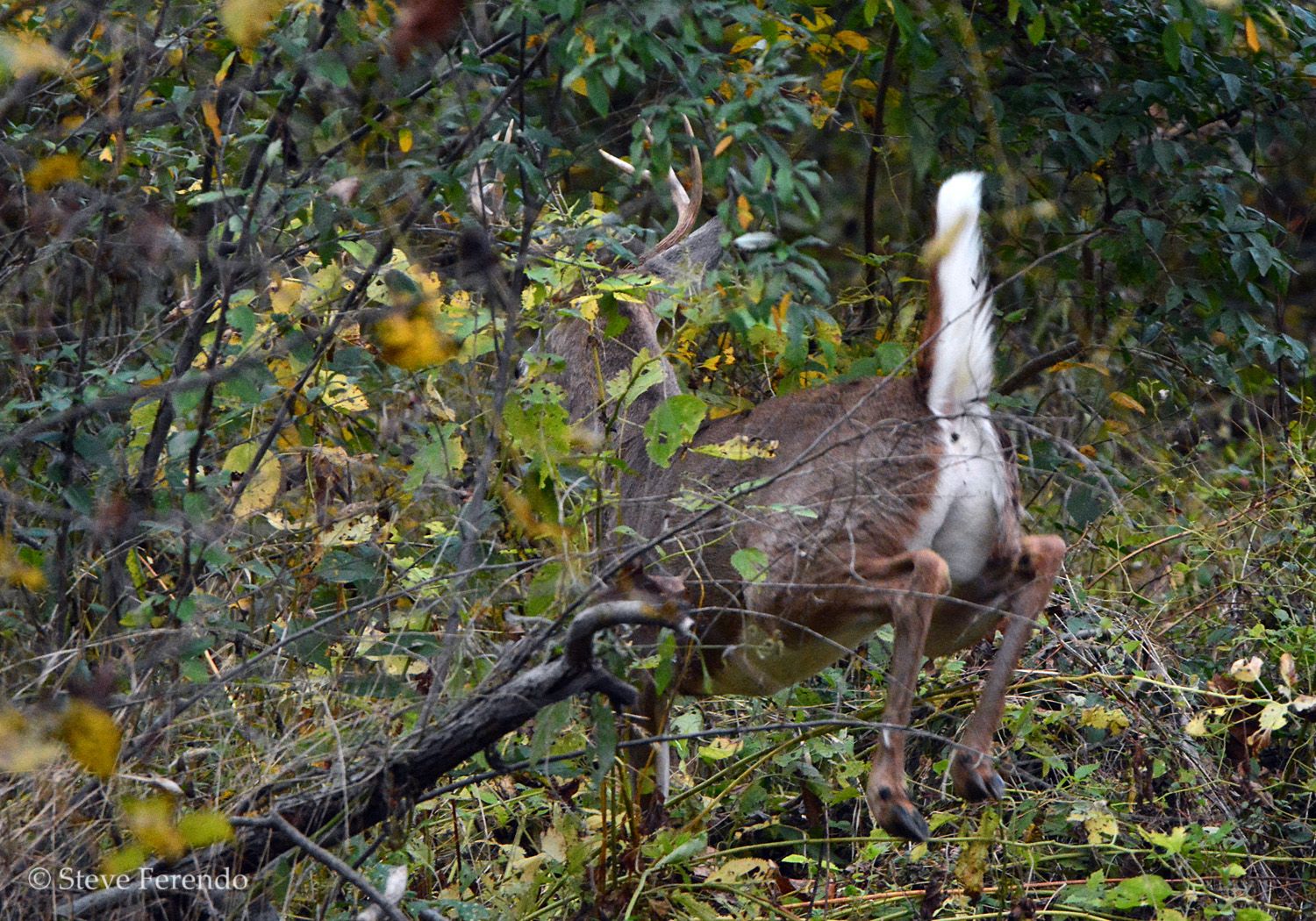 Thanks for visiting, be well and come back soon.