Raccoons are beautiful, comical, energetic and just plain fun to watch and photograph. I was fortunate that this small family came to a pond while there was enough light to take some photos...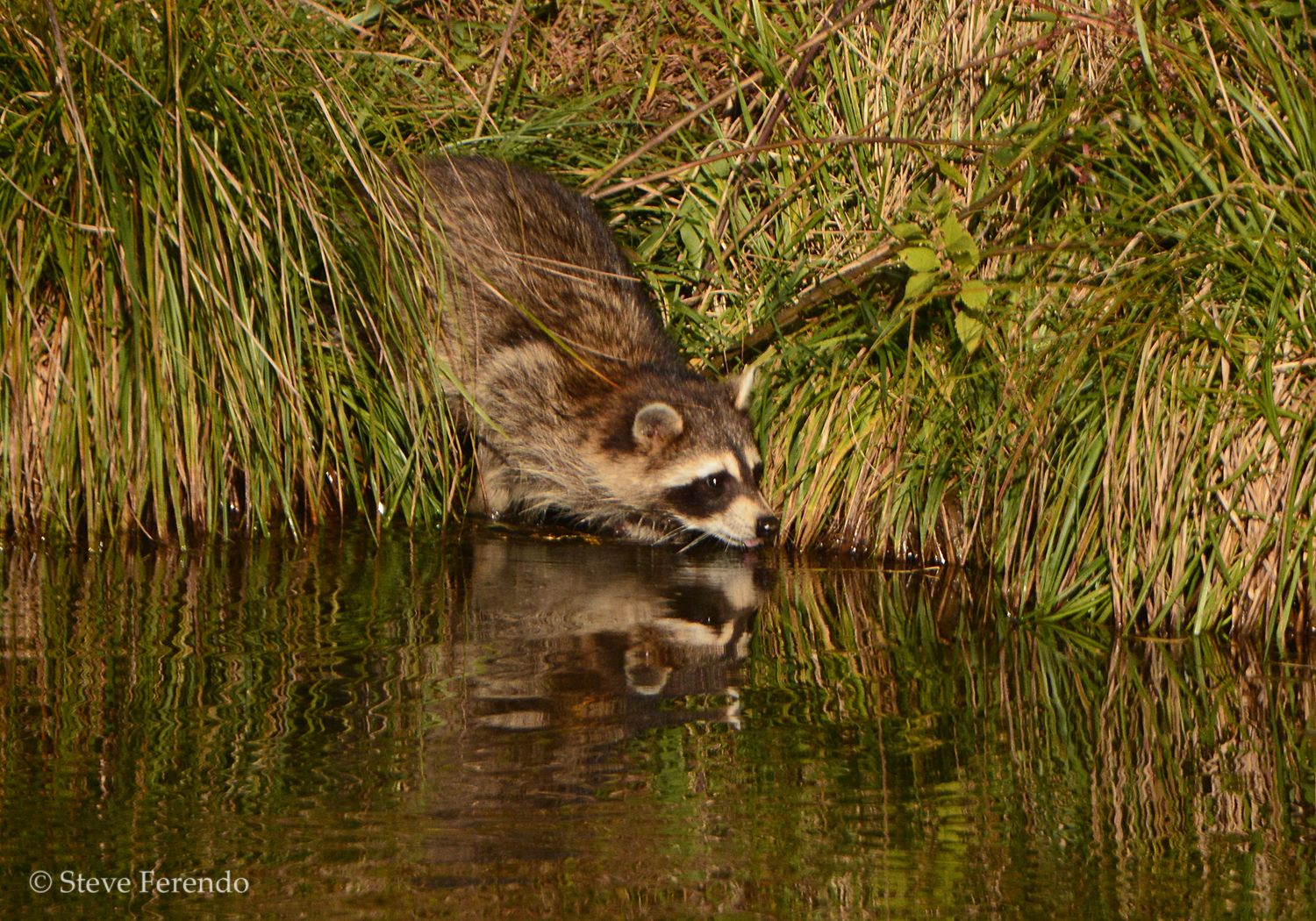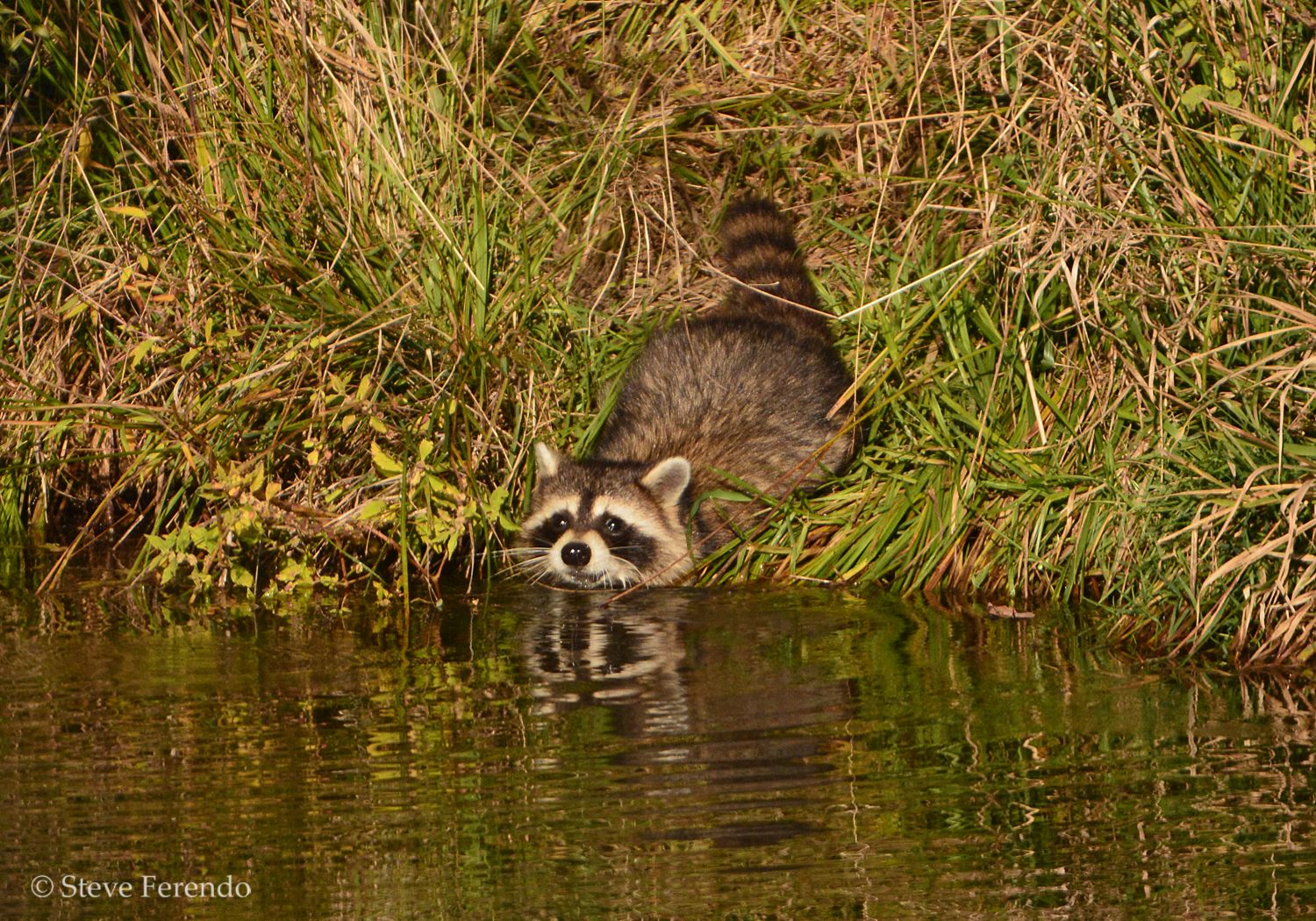 The adult had three young ones with her but they failed to pose for a family photo...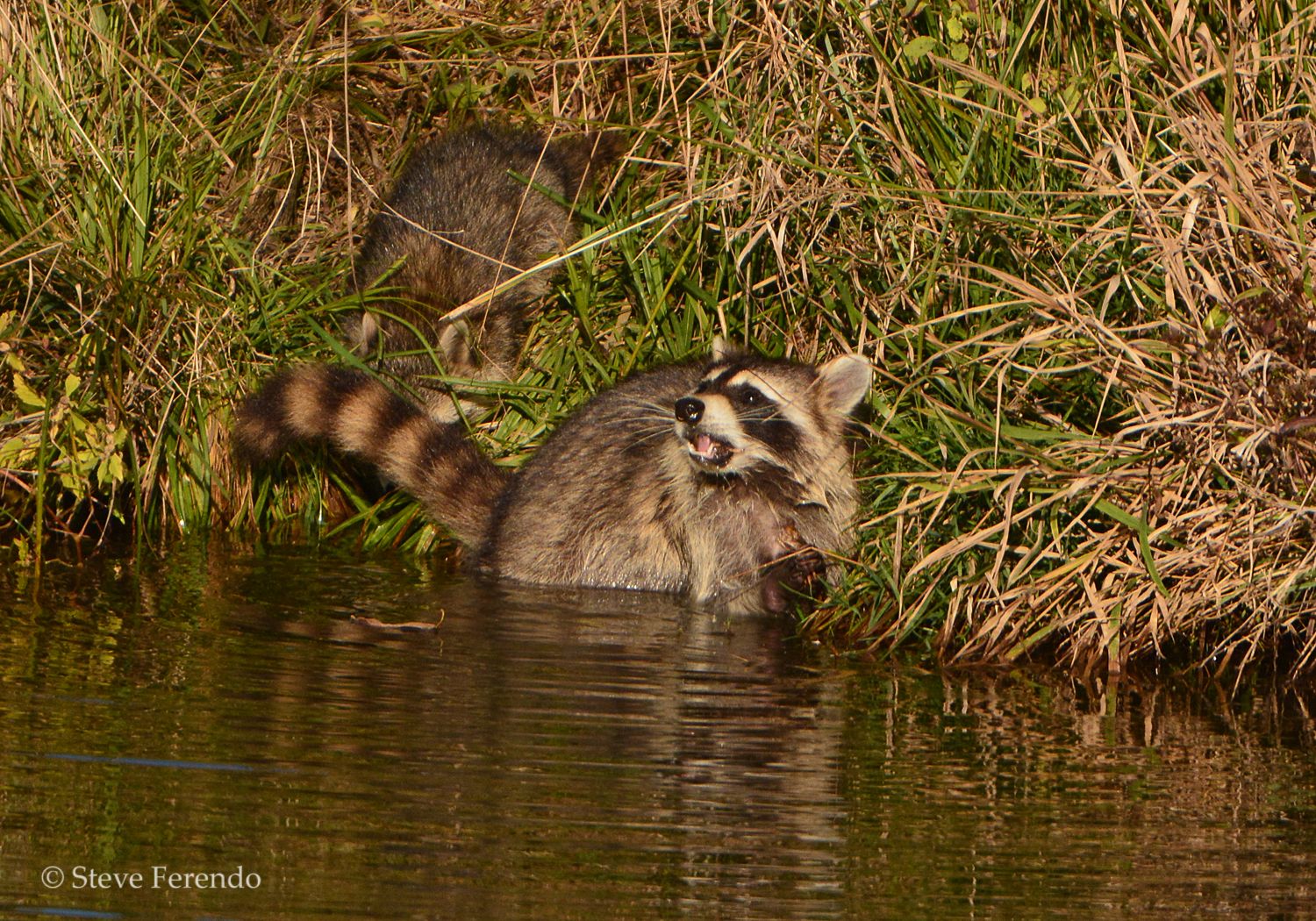 The adult was successful at catching crayfish but she never offered to share with her brood. Maybe she was teaching them to be more independant...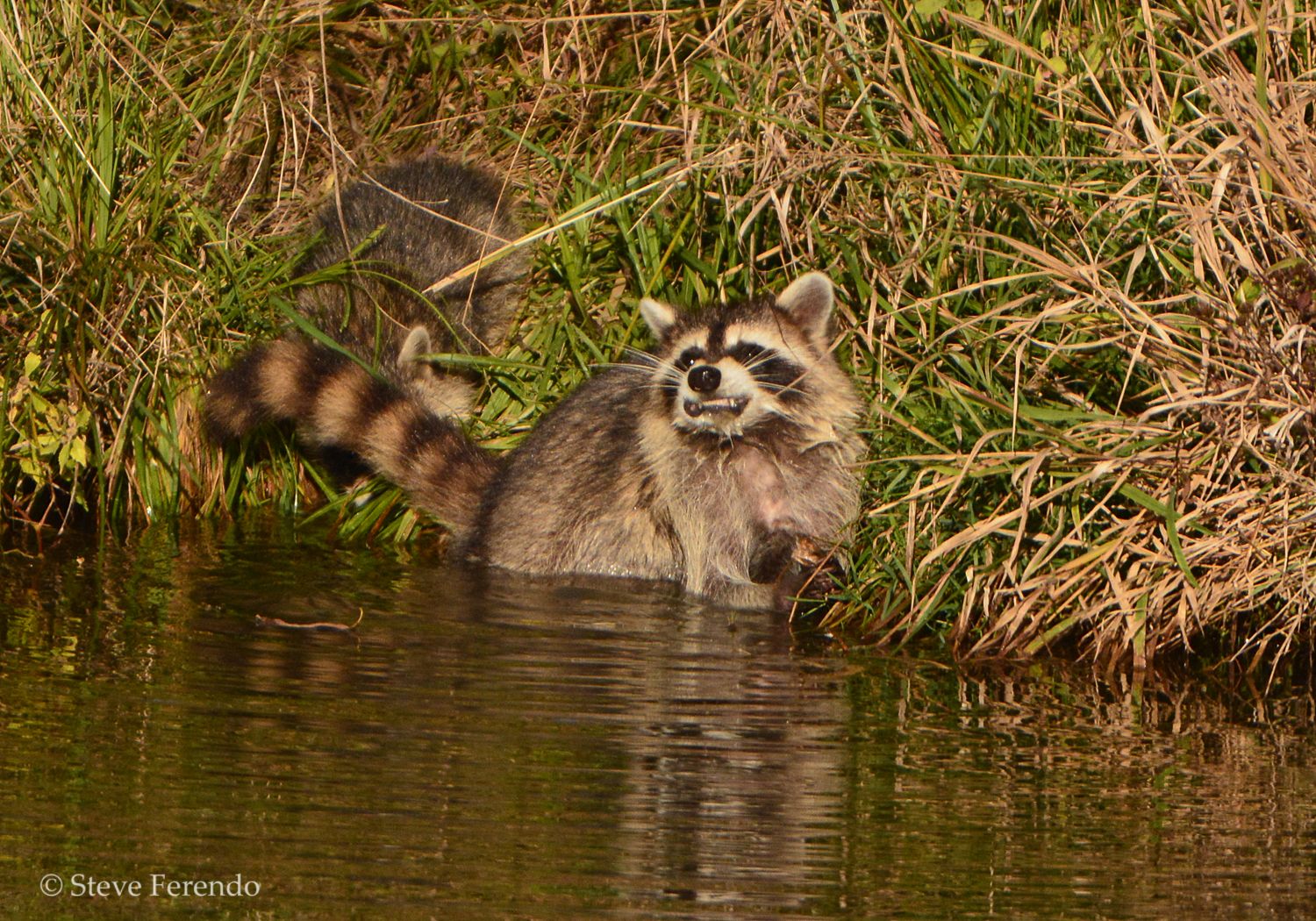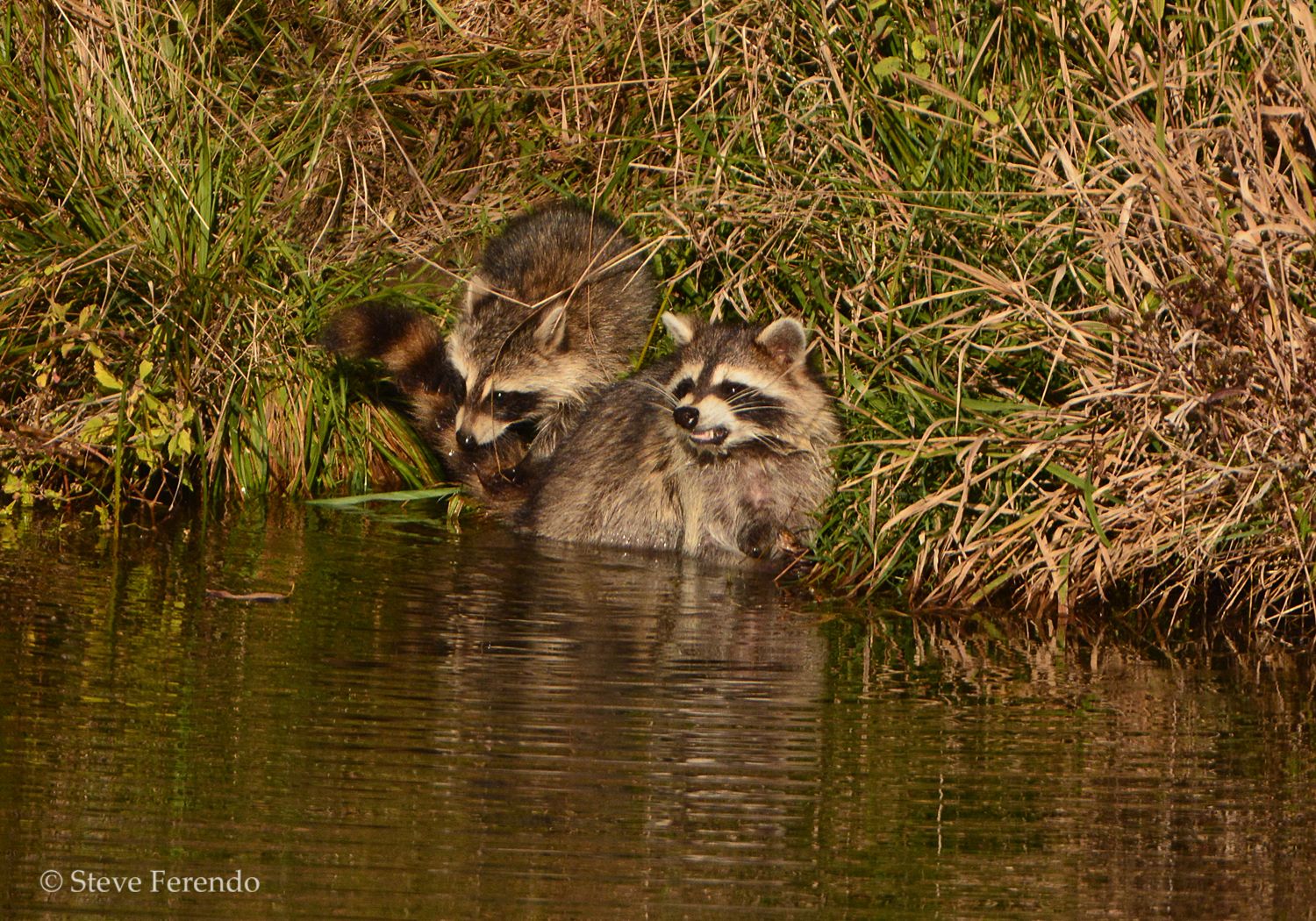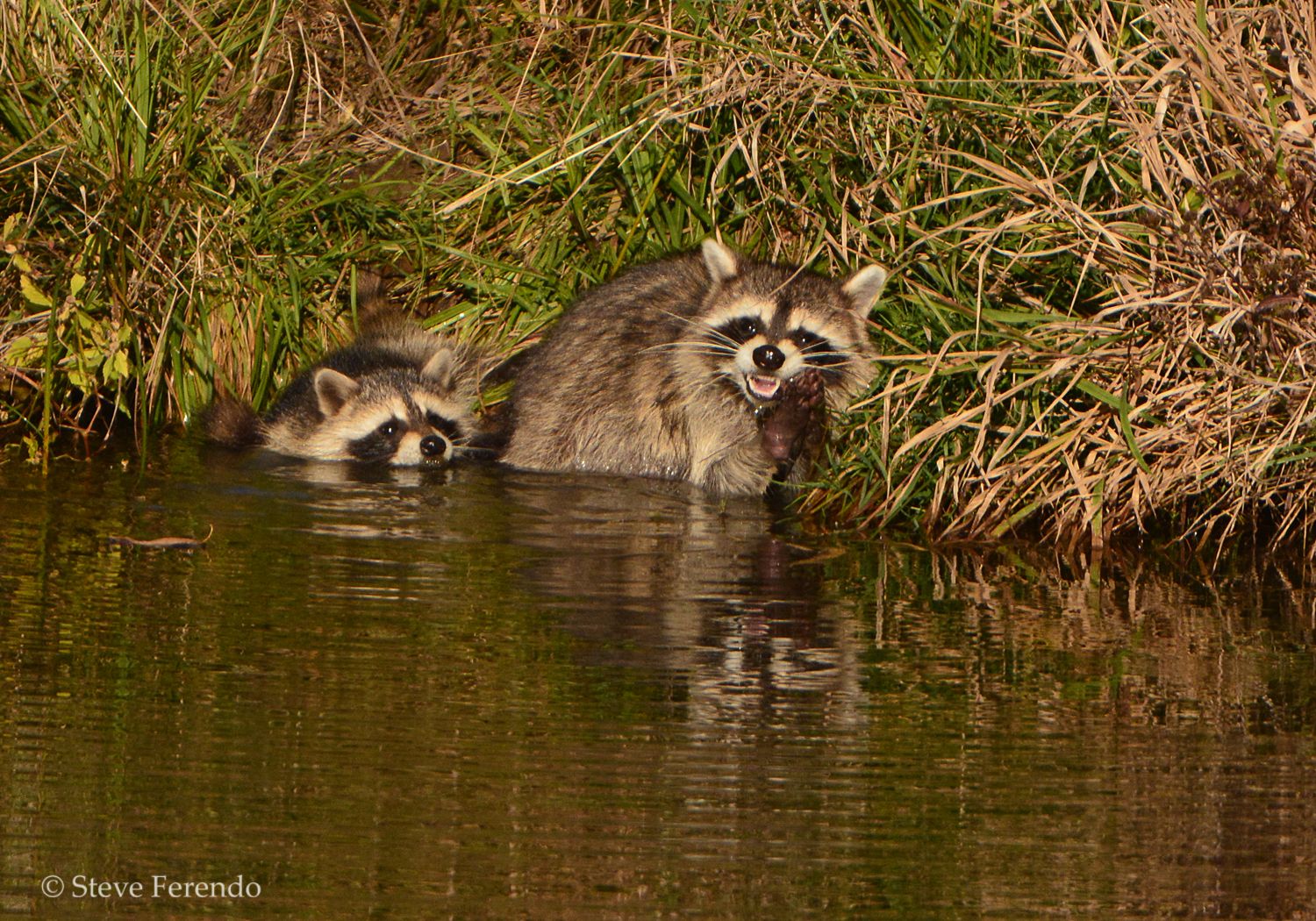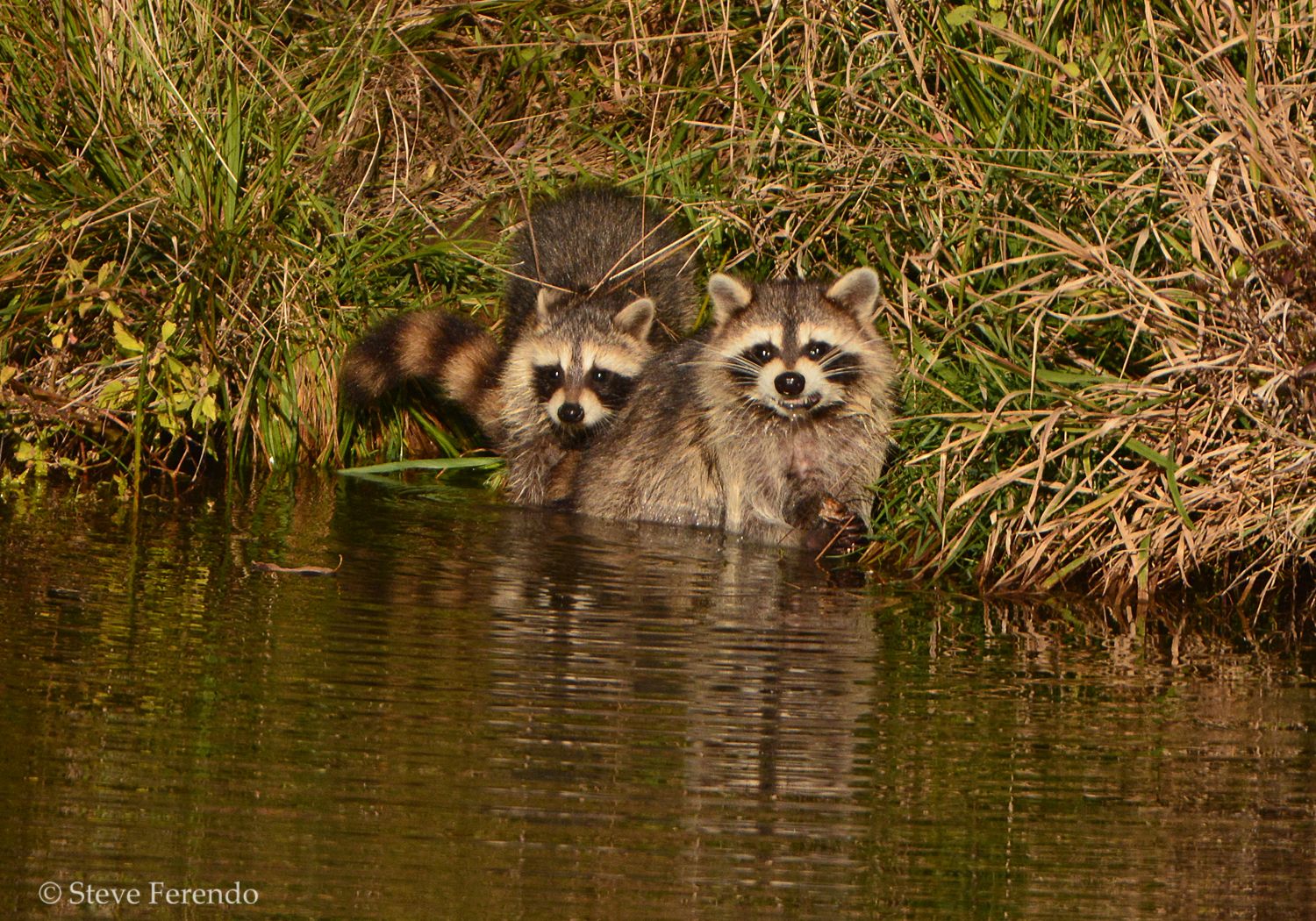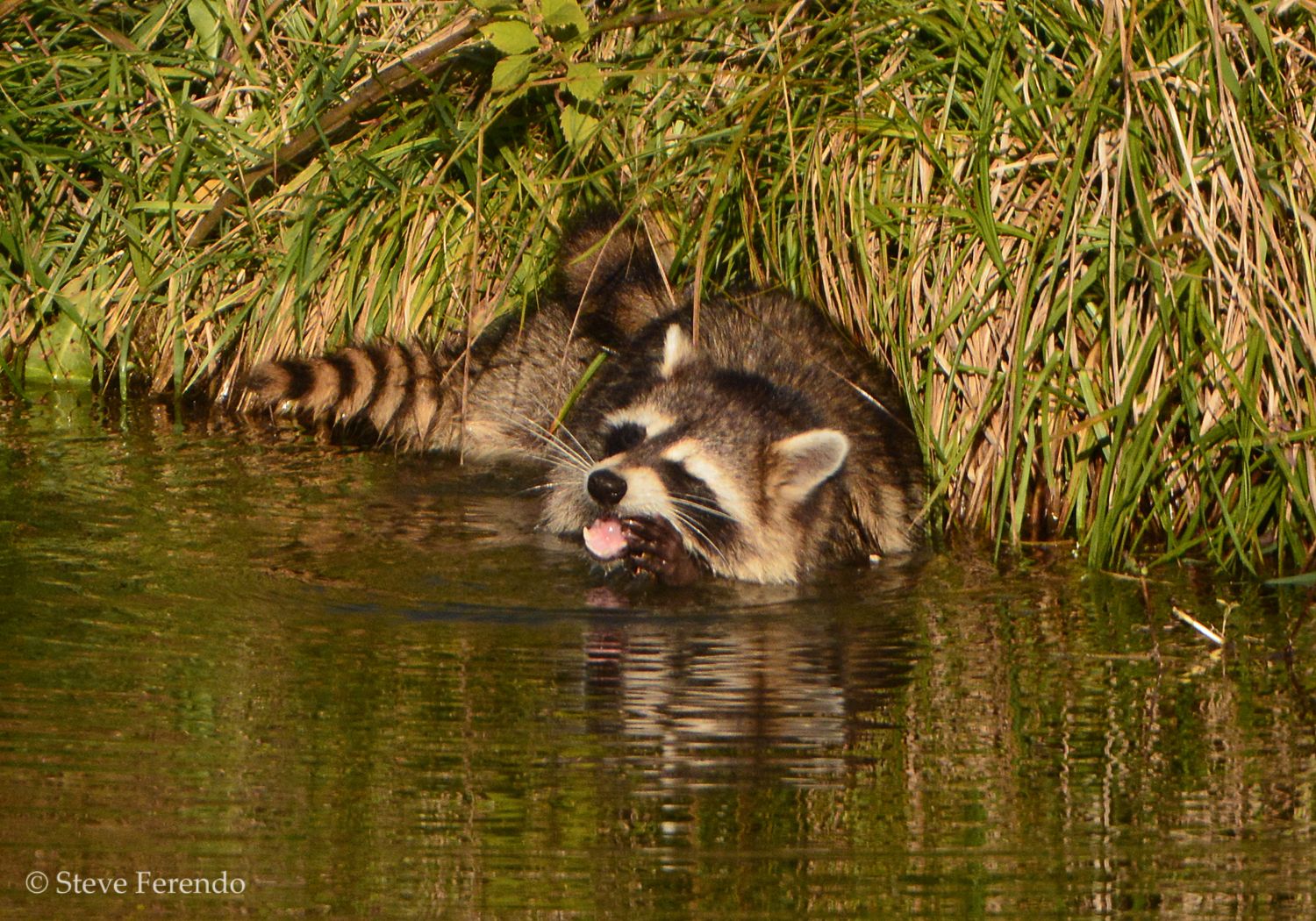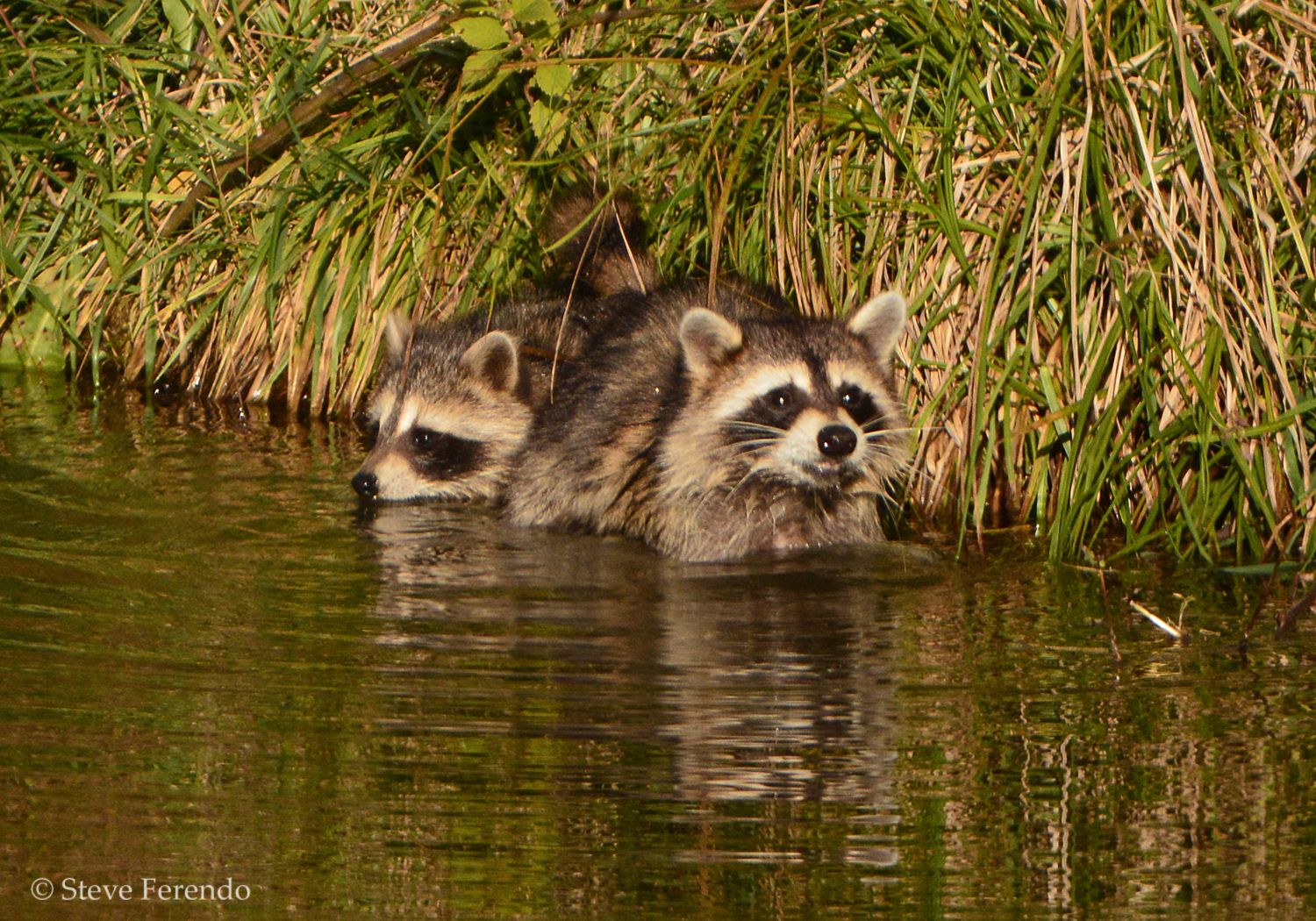 As the sun began to set the adult came over to see what was making the click, click, click sounds. I must have appeared harmless because she went right back to hunting...